Seanan McGuire Quotes
Toby, If I Say Challenging Him Is Futile, That You'll Change Nothing And Only Grant The Omen You Saw This Morning Power Over You ... If I Say You Can Save Your Life And Your Heart By Walking Away From This, Will It Matter?" Part Of Me
most Of Me
wanted To Say, "Yes, It Would Matter; Please Tell Me To Stay Here. If You Tell Me, I'll Stay." I Didn't Want To Go. I'm Not A Hero; I Never Have Been. I Just Do What Has To Be Done. But When You Get Right Down To It, Isn't That The Definition Of Hero?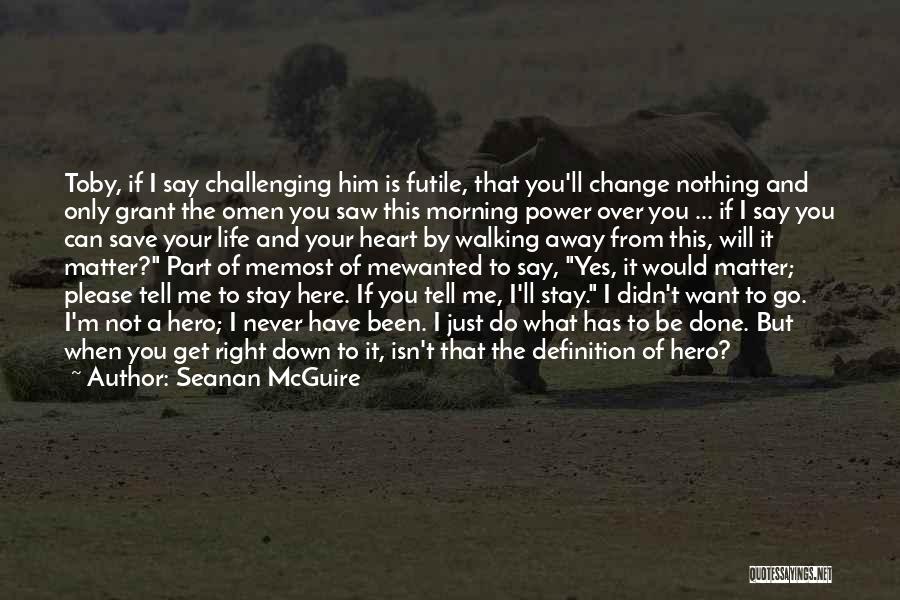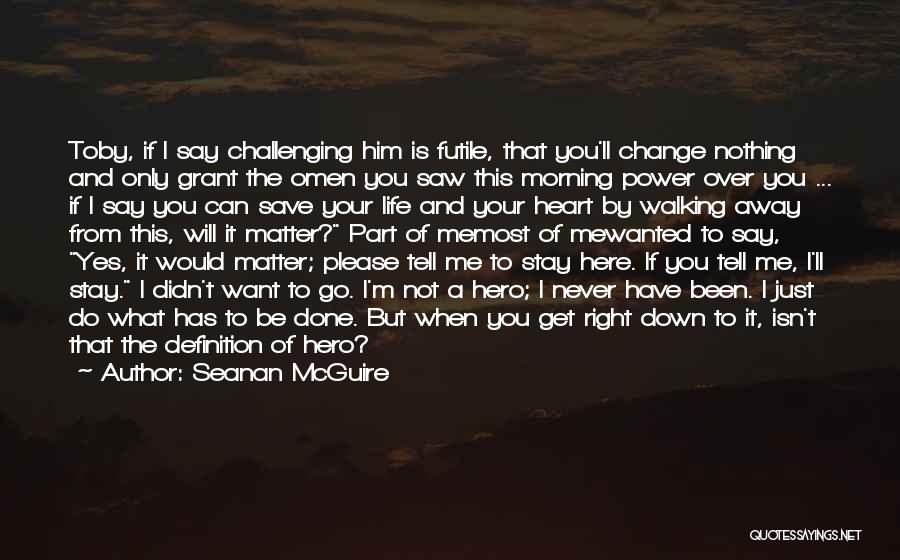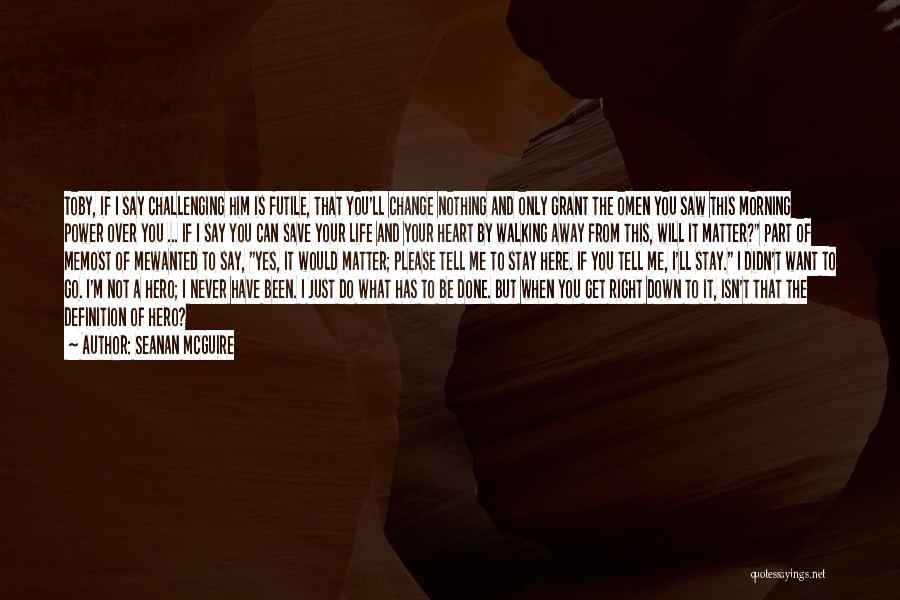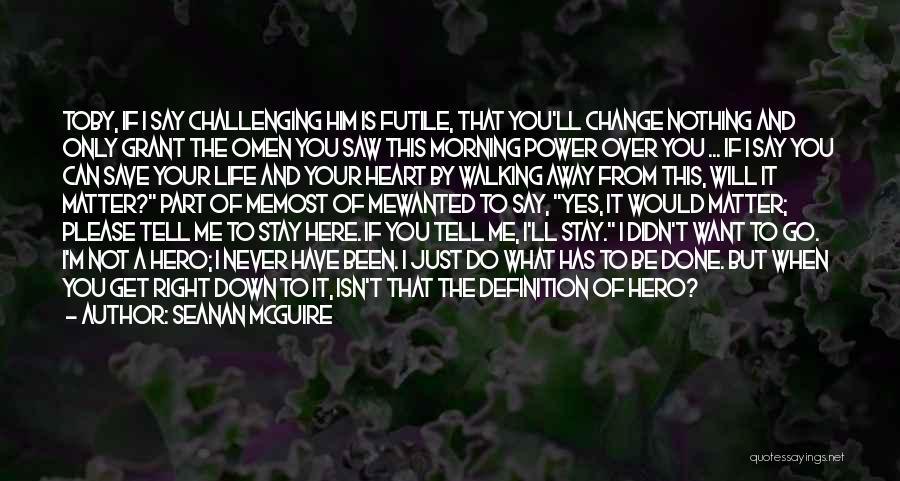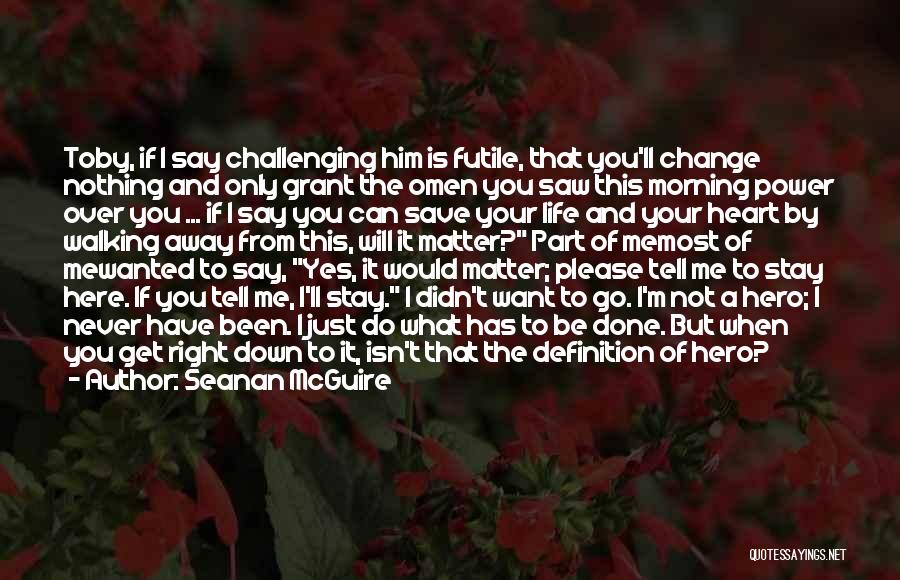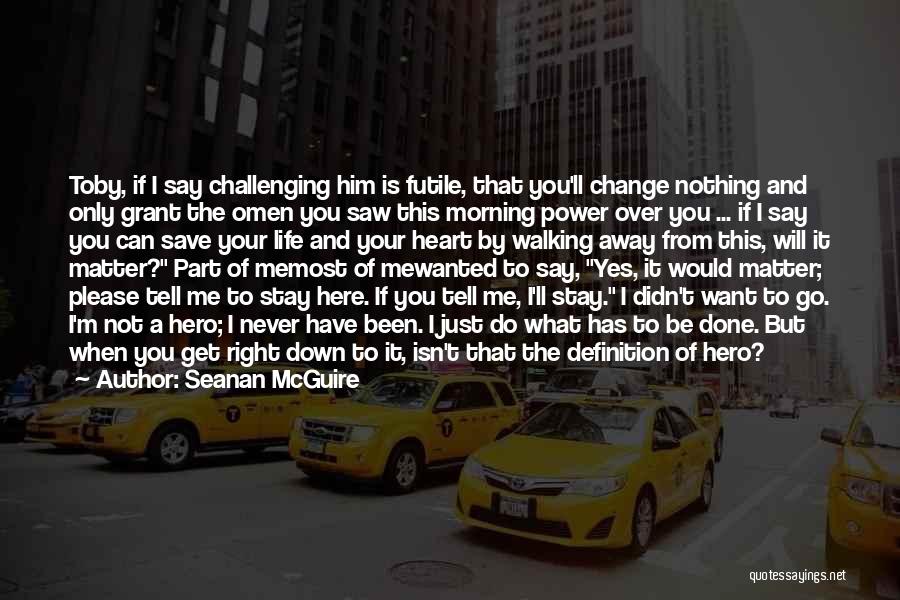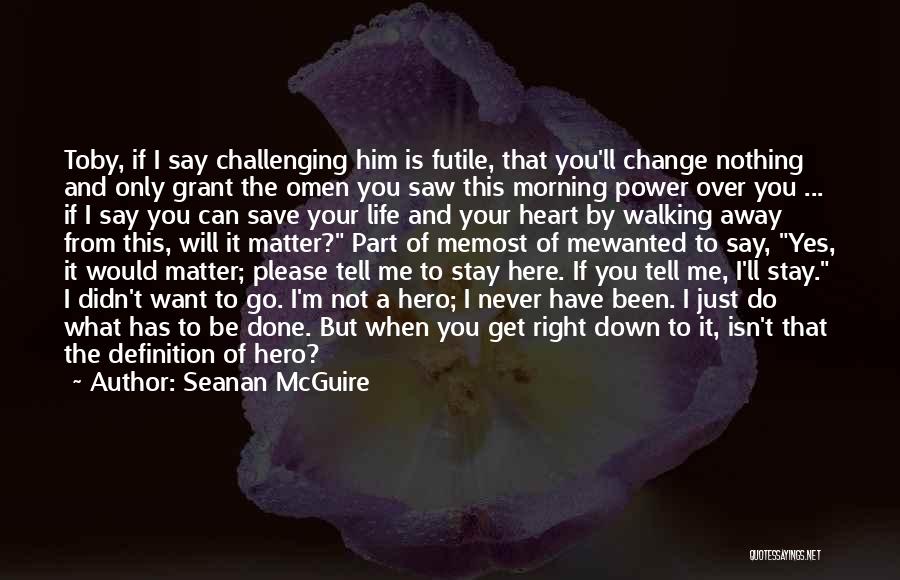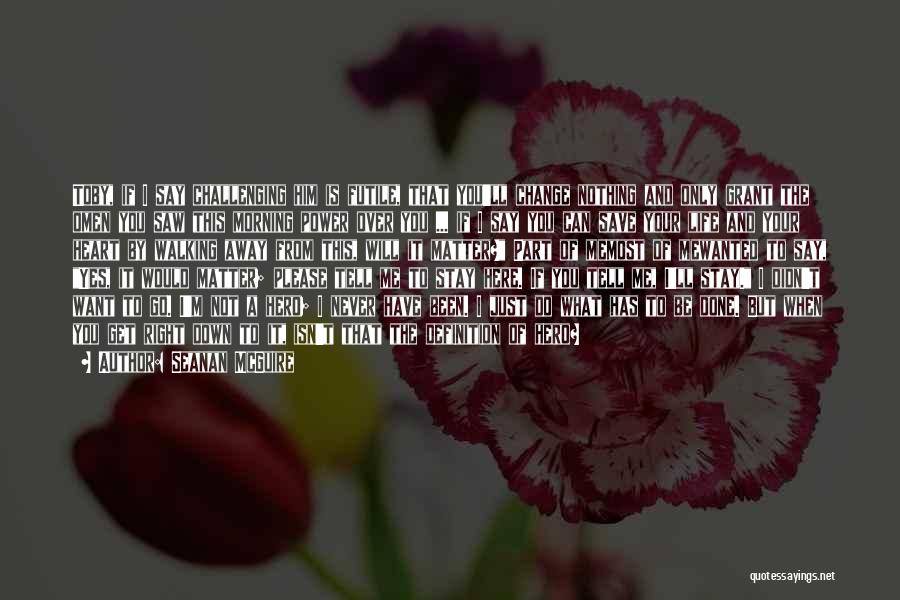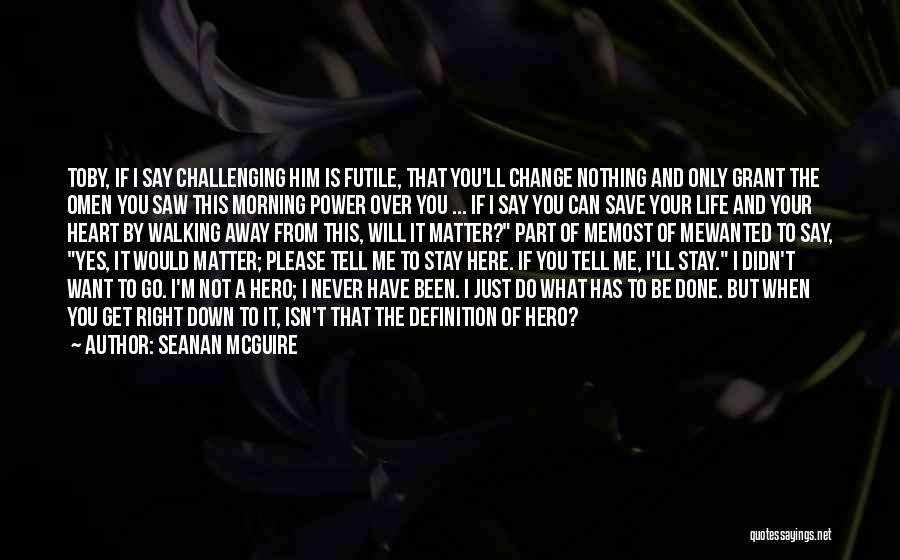 Related Authors
Related Topics