Quotes & Sayings About Stiff Upper Lip
Enjoy reading and share 25 famous quotes about Stiff Upper Lip with everyone.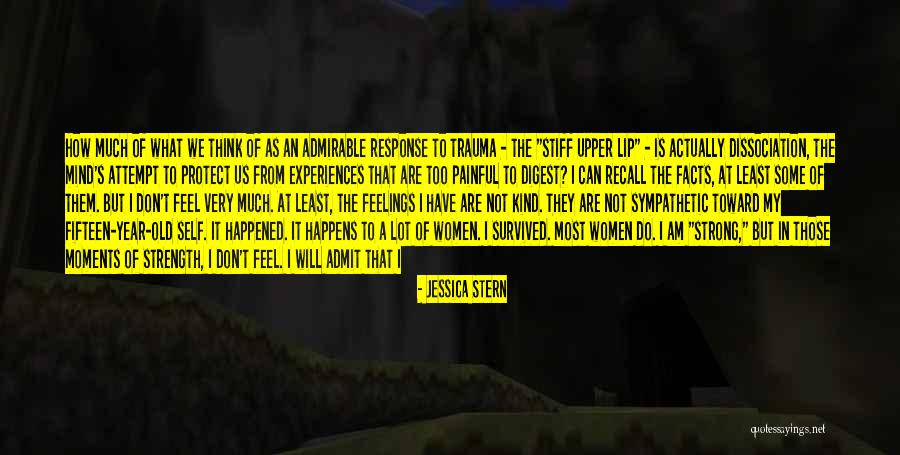 How much of what we think of as an admirable response to trauma - the "stiff upper lip" - is actually dissociation, the mind's attempt to protect us from experiences that are too painful to digest? I can recall the facts, at least some of them. But I don't feel very much. At least, the feelings I have are not kind. They are not sympathetic toward my fifteen-year-old self. It happened. It happens to a lot of women. I survived. Most women do. I am "strong," but in those moments of strength, I don't feel. I will admit that I am very afraid of one thing. Not just afraid. Ashamed. I am afraid that I am incapable of love. (11) — Jessica Stern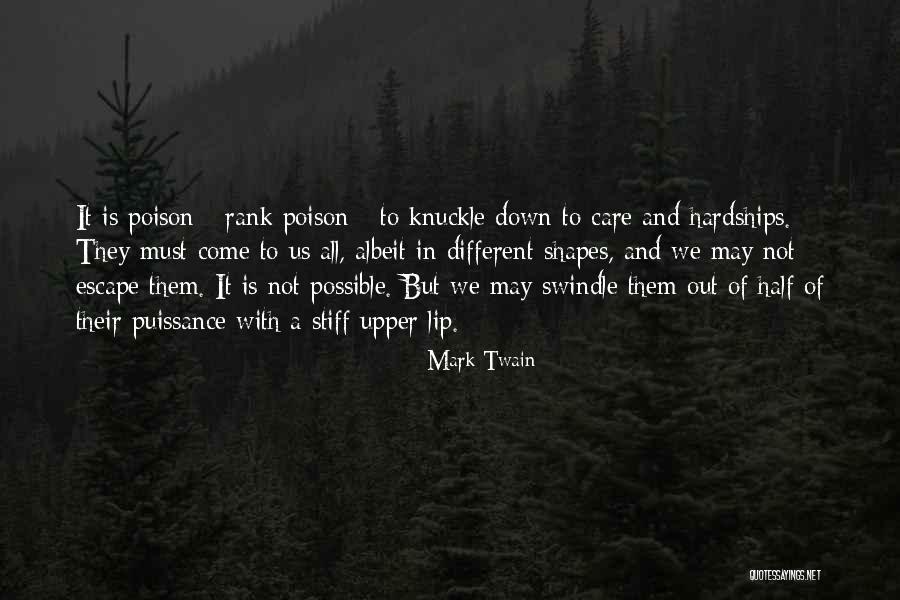 It is poison - rank poison - to knuckle down to care and hardships. They must come to us all, albeit in different shapes, and we may not escape them. It is not possible. But we may swindle them out of half of their puissance with a stiff upper lip. — Mark Twain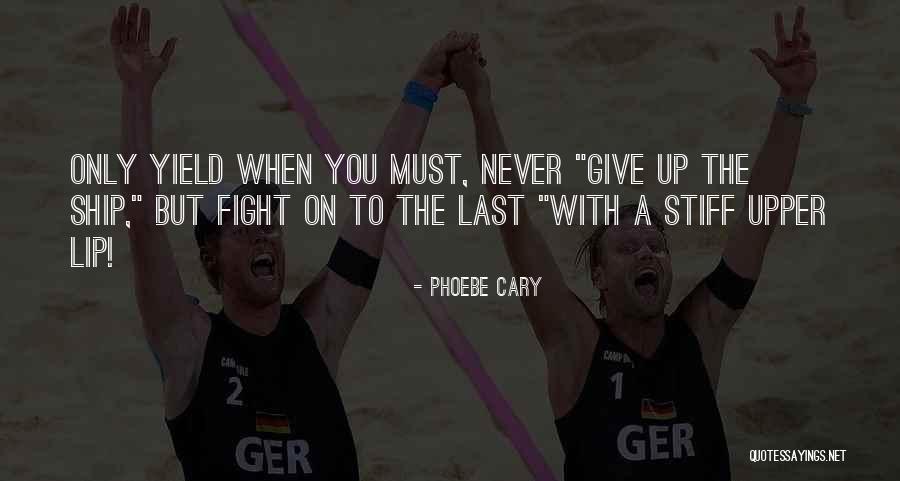 Only yield when you must, never "give up the ship," but fight on to the last "with a stiff upper lip! — Phoebe Cary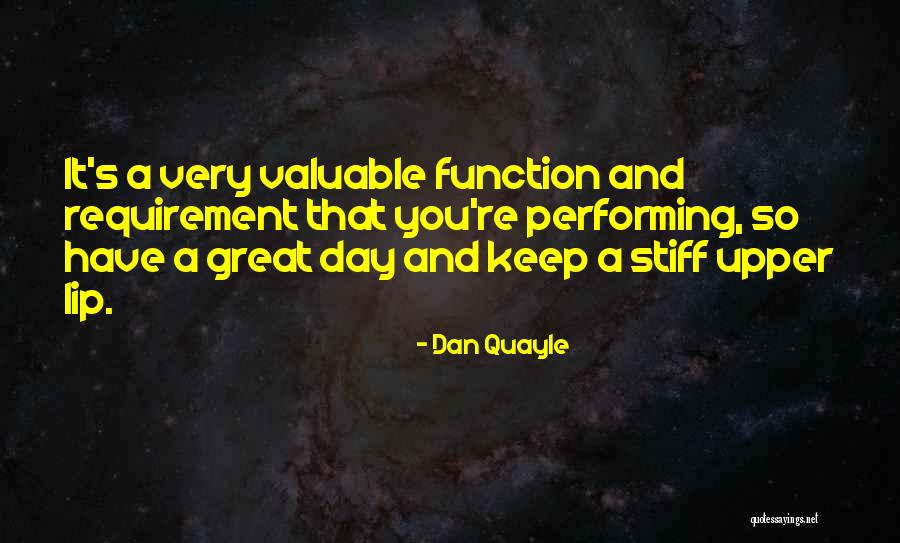 It's a very valuable function and requirement that you're performing, so have a great day and keep a stiff upper lip. — Dan Quayle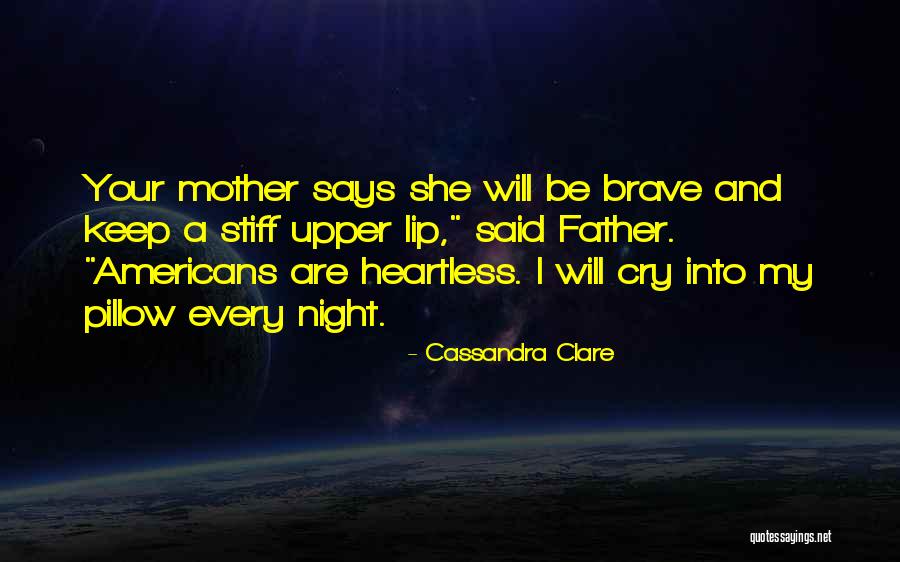 Your mother says she will be brave and keep a stiff upper lip," said Father. "Americans are heartless. I will cry into my pillow every night. — Cassandra Clare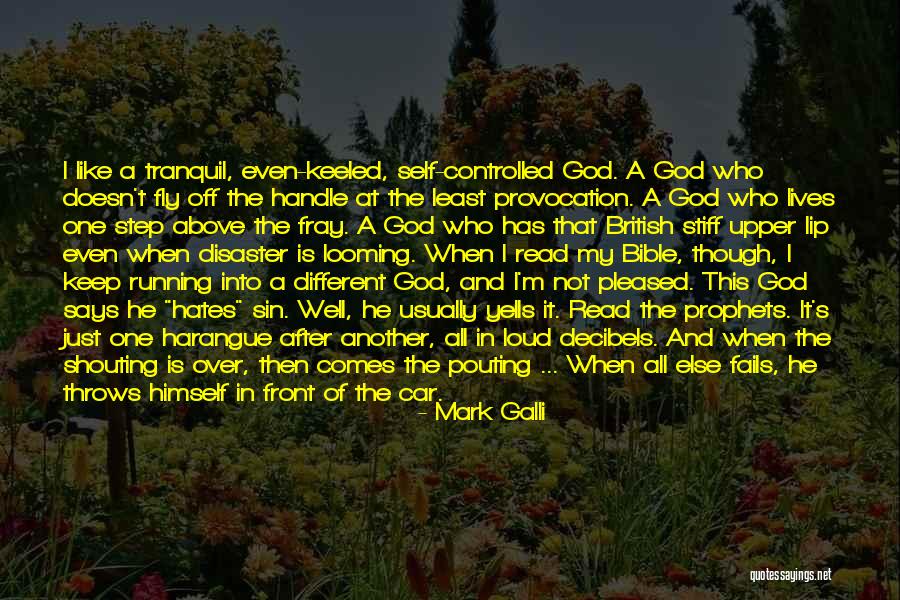 I like a tranquil, even-keeled, self-controlled God. A God who doesn't fly off the handle at the least provocation. A God who lives one step above the fray. A God who has that British stiff upper lip even when disaster is looming. When I read my Bible, though, I keep running into a different God, and I'm not pleased. This God says he "hates" sin. Well, he usually yells it. Read the prophets. It's just one harangue after another, all in loud decibels. And when the shouting is over, then comes the pouting ... When all else fails, he throws himself in front of the car. — Mark Galli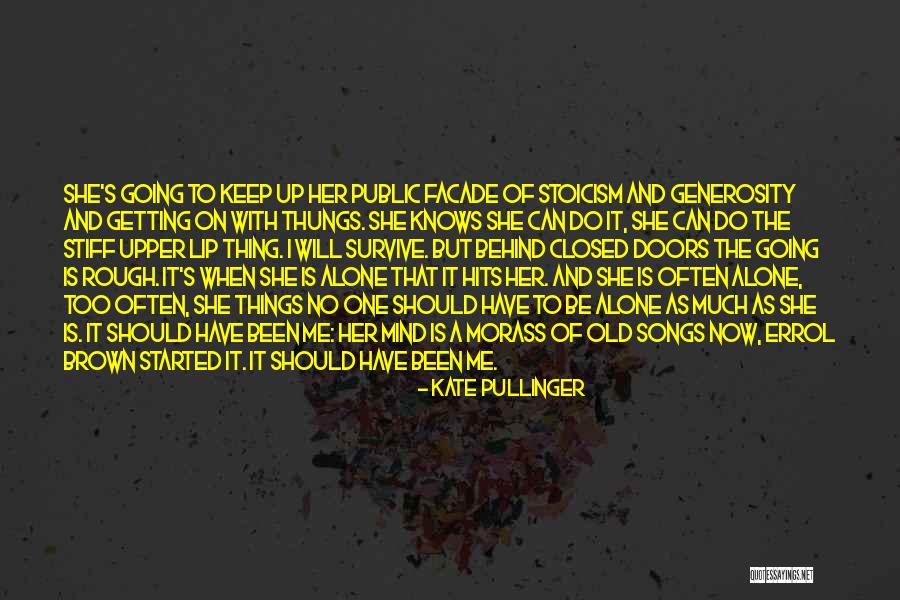 She's going to keep up her public facade of stoicism and generosity and getting on with thungs. She knows she can do it, she can do the stiff upper lip thing. I will survive. But behind closed doors the going is rough. It's when she is alone that it hits her. And she is often alone, too often, she things no one should have to be alone as much as she is. It should have been me: her mind is a morass of old songs now, Errol Brown started it. It should have been me. — Kate Pullinger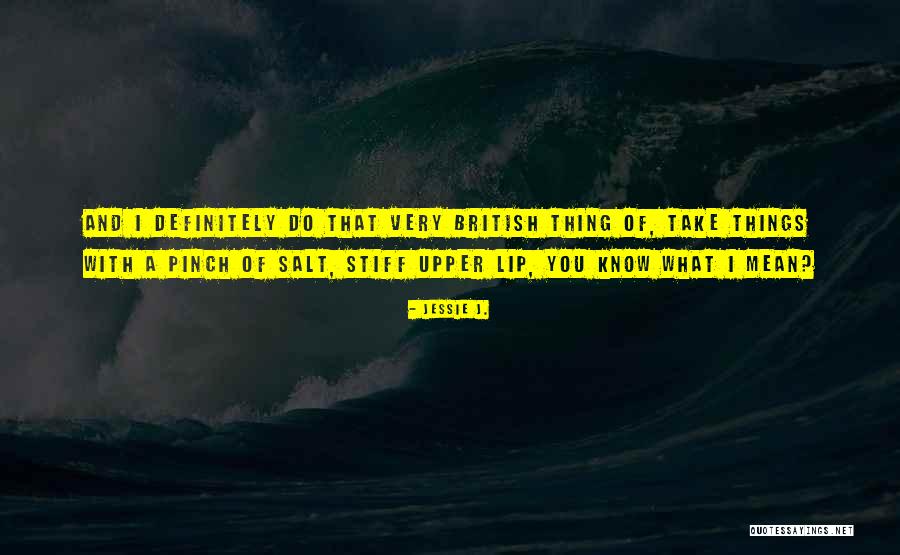 And I definitely do that very British thing of, take things with a pinch of salt, stiff upper lip, you know what I mean? — Jessie J.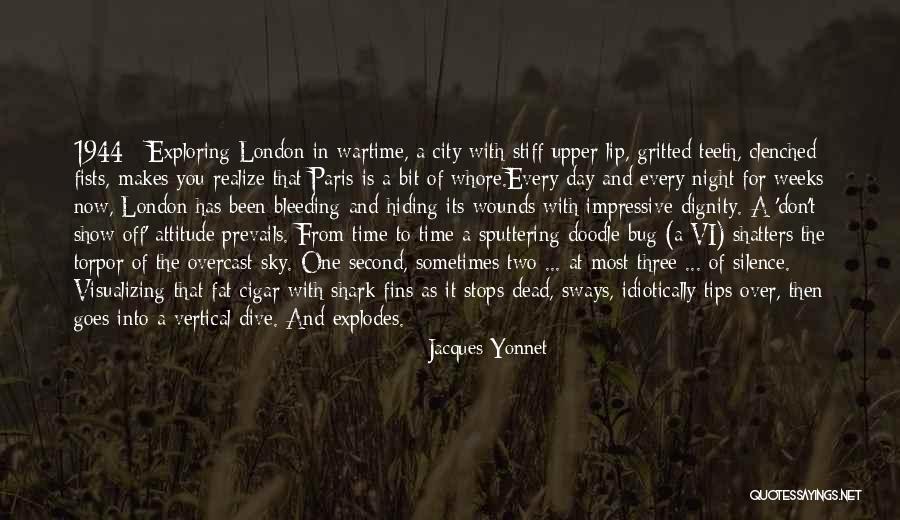 1944 - Exploring London in wartime, a city with stiff upper lip, gritted teeth, clenched fists, makes you realize that Paris is a bit of whore.

Every day and every night for weeks now, London has been bleeding and hiding its wounds with impressive dignity. A 'don't show off' attitude prevails. From time to time a sputtering doodle-bug (a VI) shatters the torpor of the overcast sky. One second, sometimes two ... at most three ... of silence. Visualizing that fat cigar with shark fins as it stops dead, sways, idiotically tips over, then goes into a vertical dive. And explodes. Usually it's an entire building that's destroyed.

Apparently the Civil Defense rescue teams observe a very strict rule of discretion and restraint. You never see any panic. In this impassive city detachment is the expression of panic. — Jacques Yonnet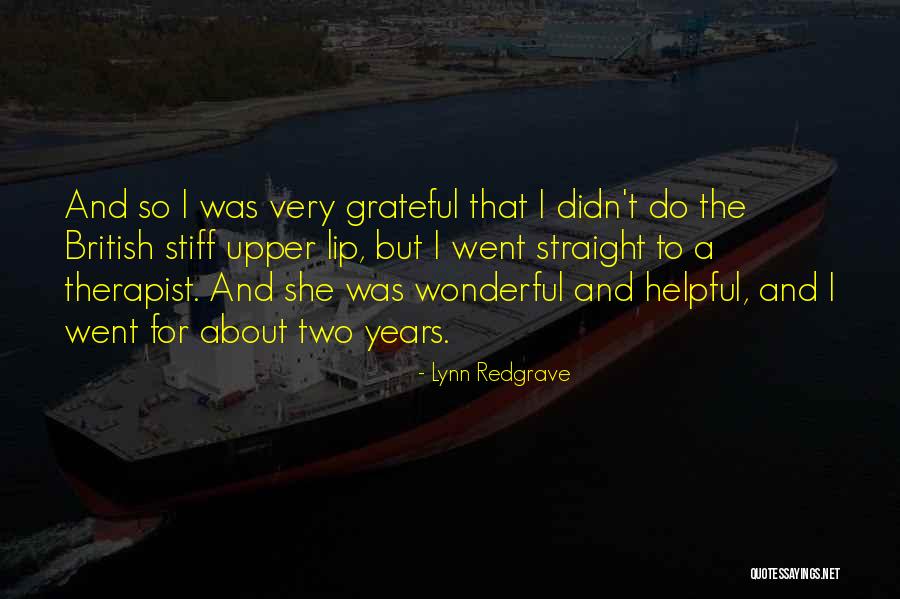 And so I was very grateful that I didn't do the British stiff upper lip, but I went straight to a therapist. And she was wonderful and helpful, and I went for about two years. — Lynn Redgrave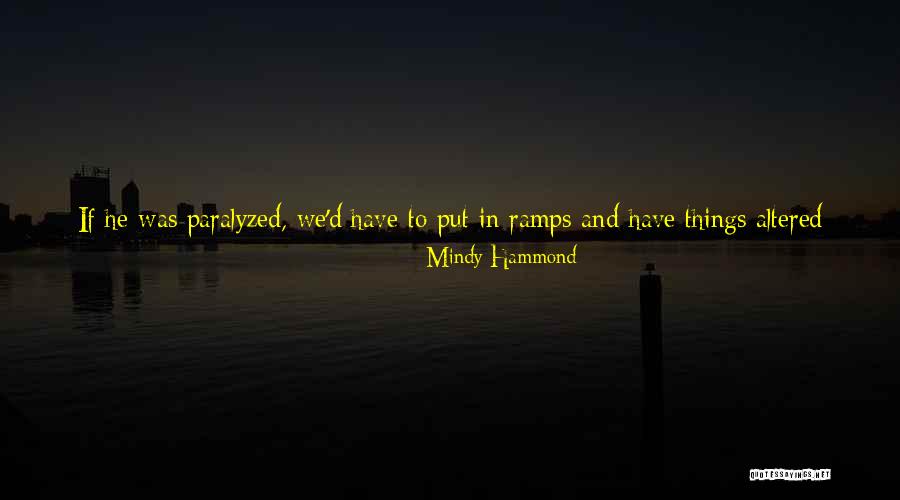 If he was paralyzed, we'd have to put in ramps and have things altered for wheelchair access; you can get kitchens refitted; bathrooms altered ... I'd get him a really fast wheelchair. It'd be OK. If he couldn't talk, I'd get him a great computer. Anything can be dealt with, everything can be overcome. Just be alive. Just, please God, I beg you, please, please keep him alive for me. — Mindy Hammond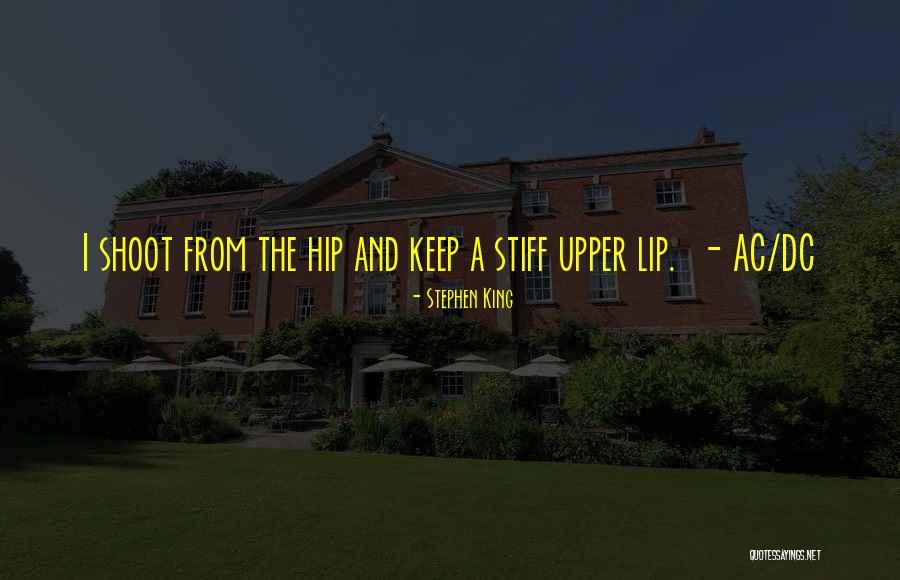 I shoot from the hip and keep a stiff upper lip. - AC/DC — Stephen King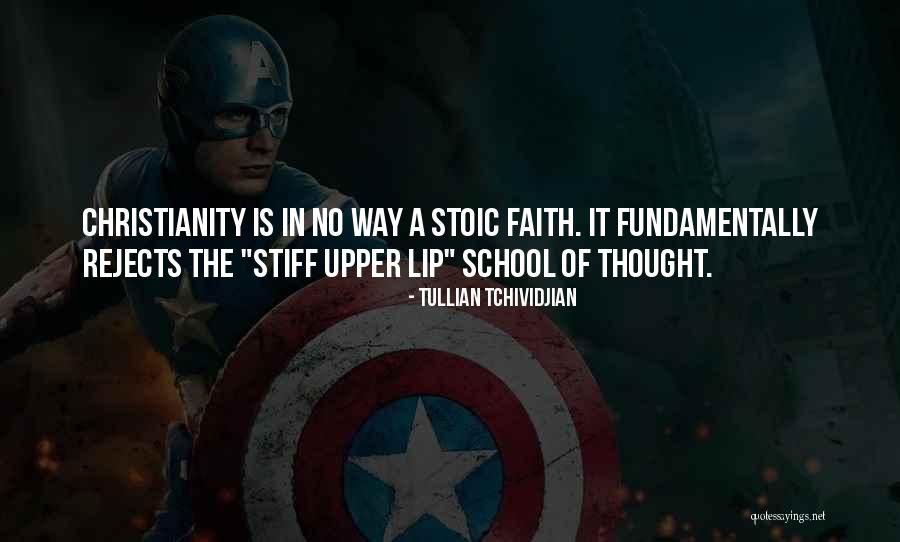 Christianity is in no way a stoic faith. It fundamentally rejects the "stiff upper lip" school of thought. — Tullian Tchividjian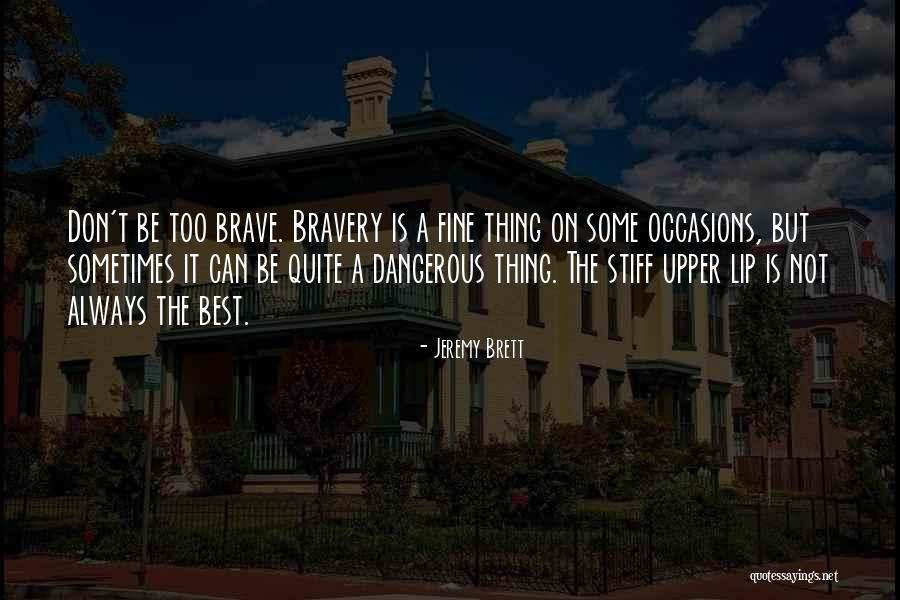 Don't be too brave. Bravery is a fine thing on some occasions, but sometimes it can be quite a dangerous thing. The stiff upper lip is not always the best. — Jeremy Brett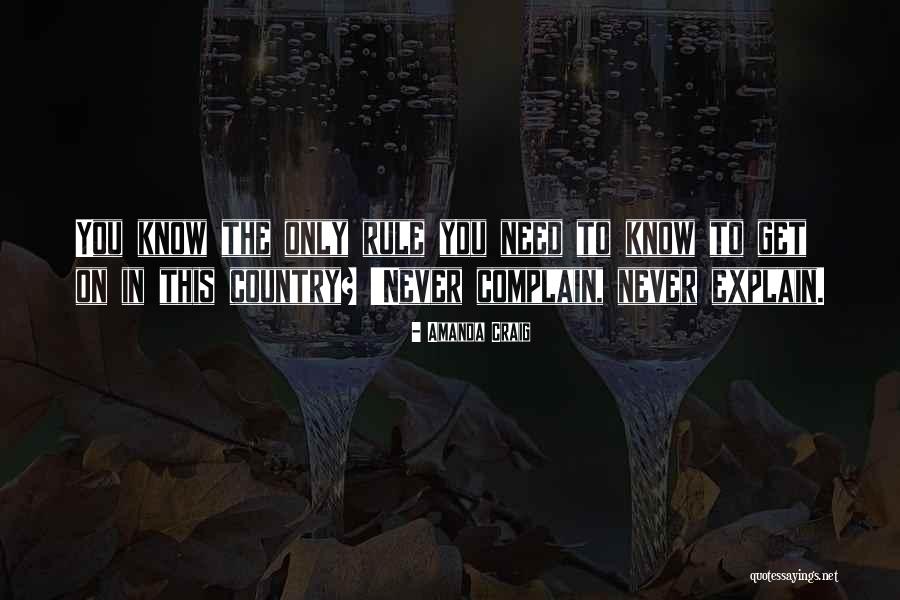 You know the only rule you need to know to get on in this country? 'Never complain, never explain. — Amanda Craig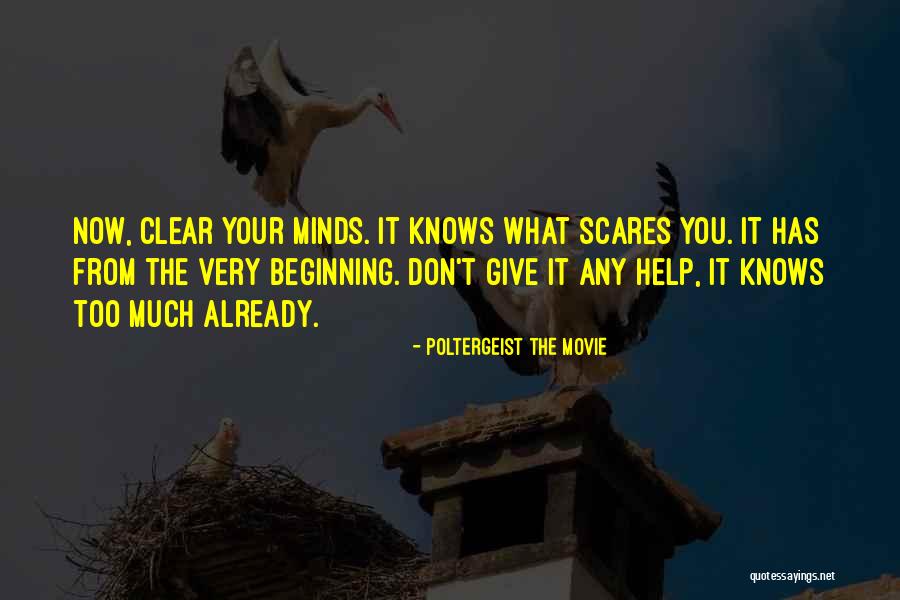 Now, clear your minds. It knows what scares you. It has from the very beginning. Don't give it any help, it knows too much already. — Poltergeist The Movie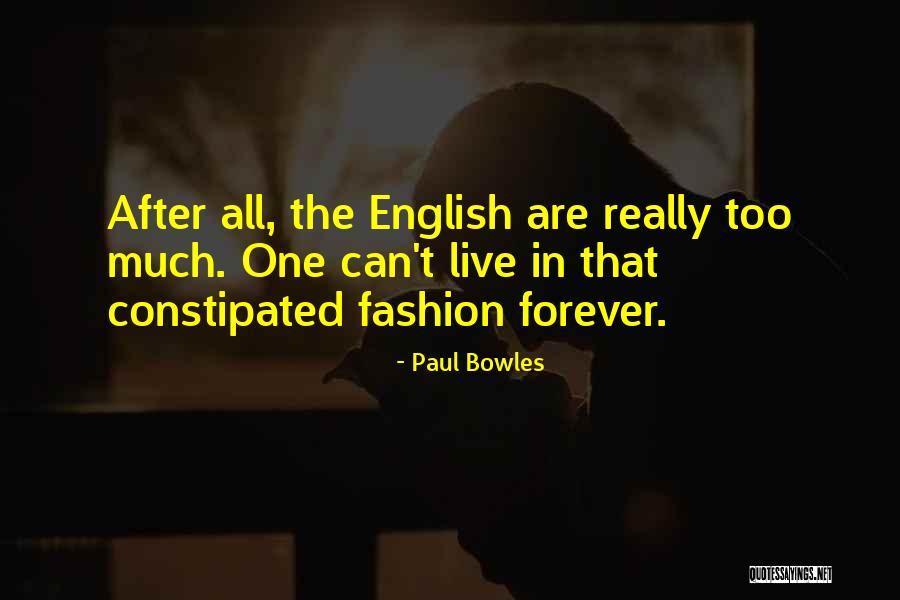 After all, the English are really too much. One can't live in that constipated fashion forever. — Paul Bowles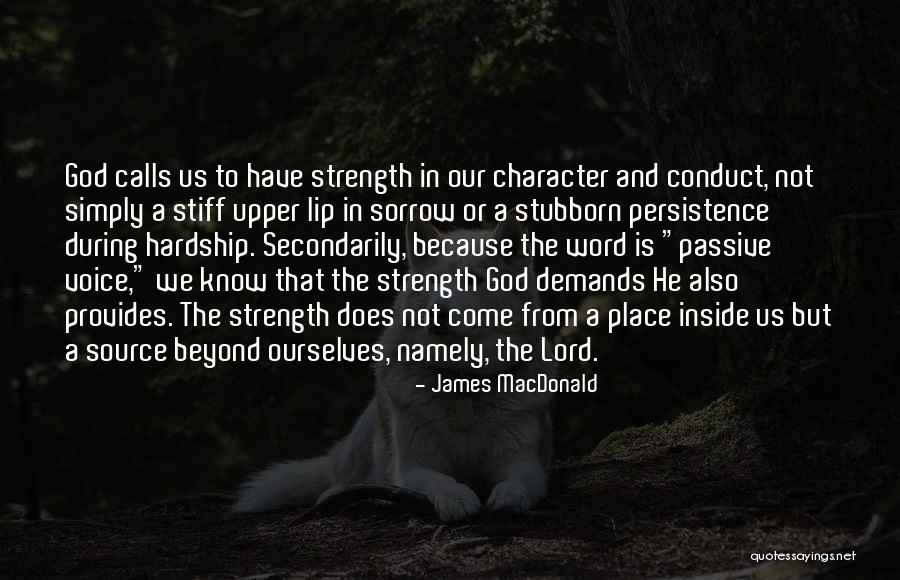 God calls us to have strength in our character and conduct, not simply a stiff upper lip in sorrow or a stubborn persistence during hardship. Secondarily, because the word is "passive voice," we know that the strength God demands He also provides. The strength does not come from a place inside us but a source beyond ourselves, namely, the Lord. — James MacDonald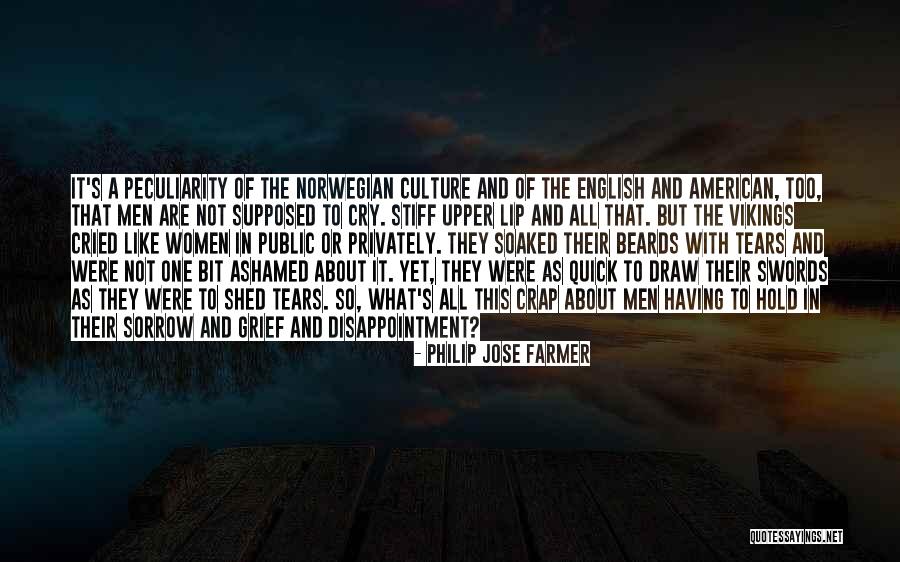 It's a peculiarity of the Norwegian culture and of the English and American, too, that men are not supposed to cry. Stiff upper lip and all that. But the Vikings cried like women in public or privately. They soaked their beards with tears and were not one bit ashamed about it. Yet, they were as quick to draw their swords as they were to shed tears. So, what's all this crap about men having to hold in their sorrow and grief and disappointment? — Philip Jose Farmer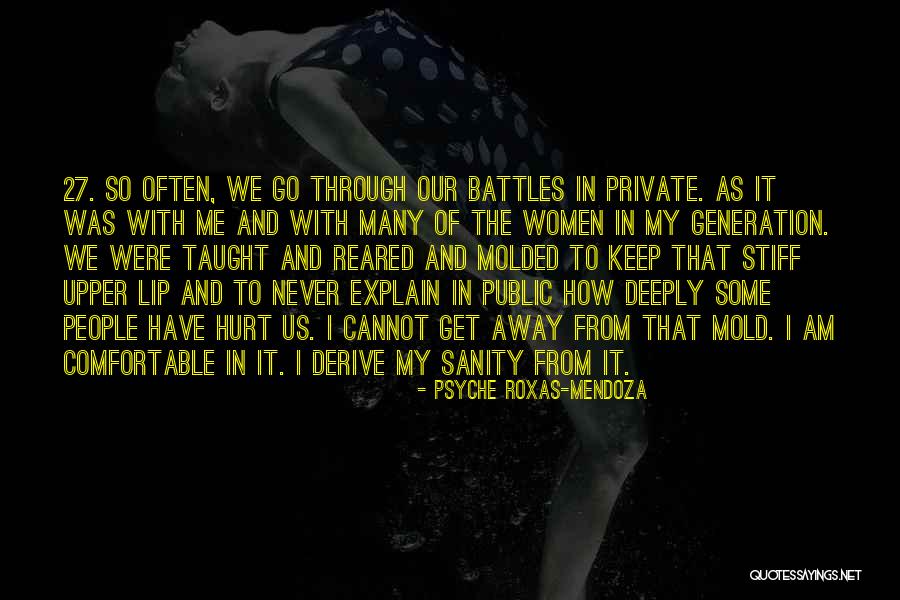 27. So often, we go through our battles in private. As it was with me and with many of the women in my generation. We were taught and reared and molded to keep that stiff upper lip and to never explain in public how deeply some people have hurt us. I cannot get away from that mold. I am comfortable in it. I derive my sanity from it. — Psyche Roxas-Mendoza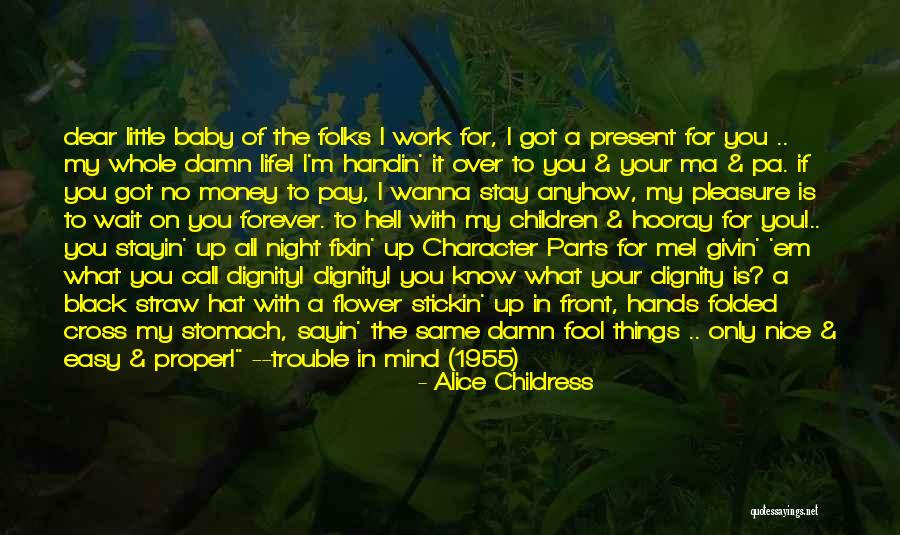 dear little baby of the folks I work for, I got a present for you .. my whole damn life! I'm handin' it over to you & your ma & pa. if you got no money to pay, I wanna stay anyhow, my pleasure is to wait on you forever. to hell with my children & hooray for you!.. you stayin' up all night fixin' up Character Parts for me! givin' 'em what you call dignity! dignity! you know what your dignity is? a black straw hat with a flower stickin' up in front, hands folded cross my stomach, sayin' the same damn fool things .. only nice & easy & proper!" --trouble in mind (1955) — Alice Childress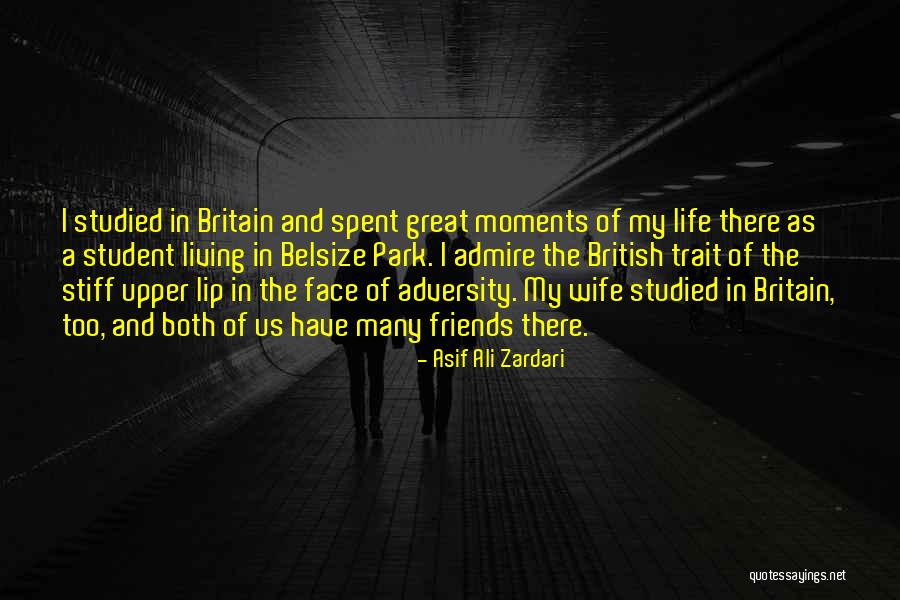 I studied in Britain and spent great moments of my life there as a student living in Belsize Park. I admire the British trait of the stiff upper lip in the face of adversity. My wife studied in Britain, too, and both of us have many friends there. — Asif Ali Zardari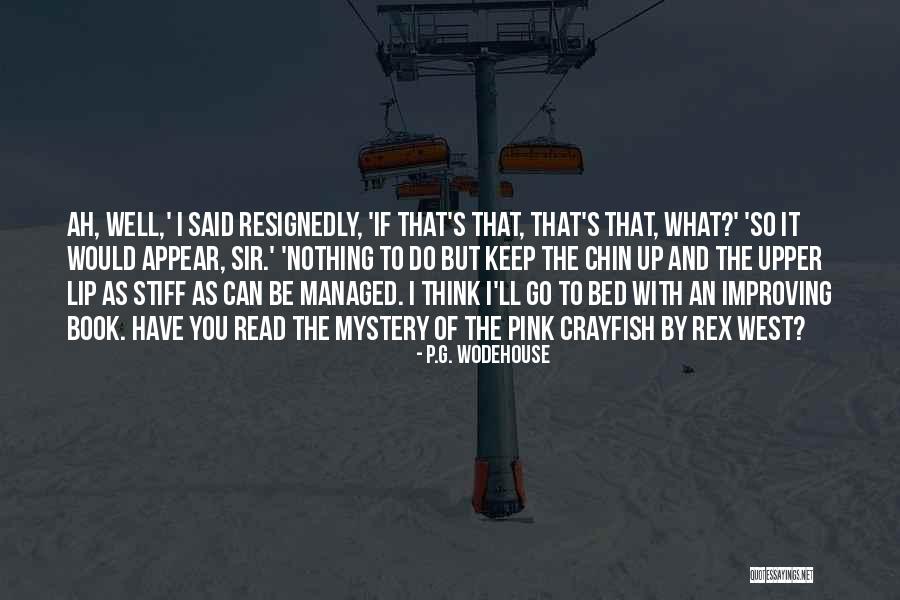 Ah, well,' I said resignedly, 'if that's that, that's that, what?' 'So it would appear, sir.' 'Nothing to do but keep the chin up and the upper lip as stiff as can be managed. I think I'll go to bed with an improving book. Have you read The Mystery of the Pink Crayfish by Rex West? — P.G. Wodehouse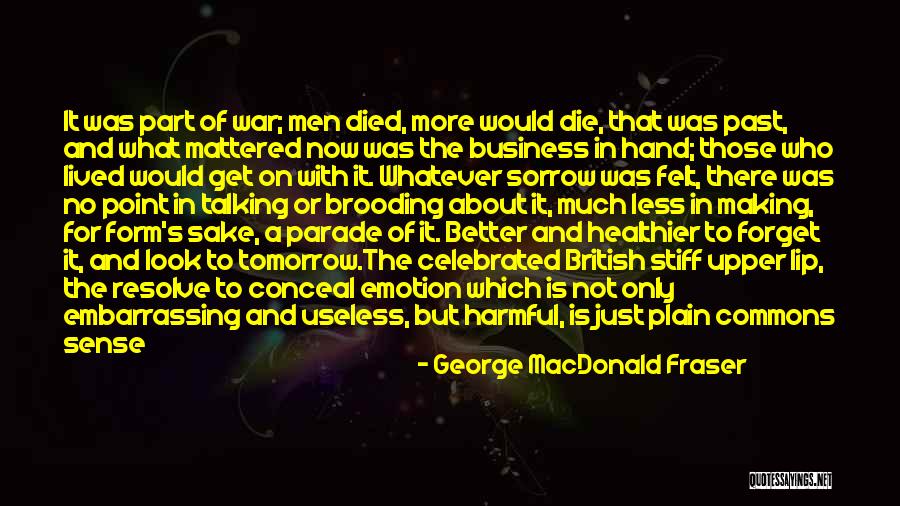 It was part of war; men died, more would die, that was past, and what mattered now was the business in hand; those who lived would get on with it. Whatever sorrow was felt, there was no point in talking or brooding about it, much less in making, for form's sake, a parade of it. Better and healthier to forget it, and look to tomorrow.
The celebrated British stiff upper lip, the resolve to conceal emotion which is not only embarrassing and useless, but harmful, is just plain commons sense — George MacDonald Fraser