Quotes & Sayings About Staying In The Fight
Enjoy reading and share 29 famous quotes about Staying In The Fight with everyone.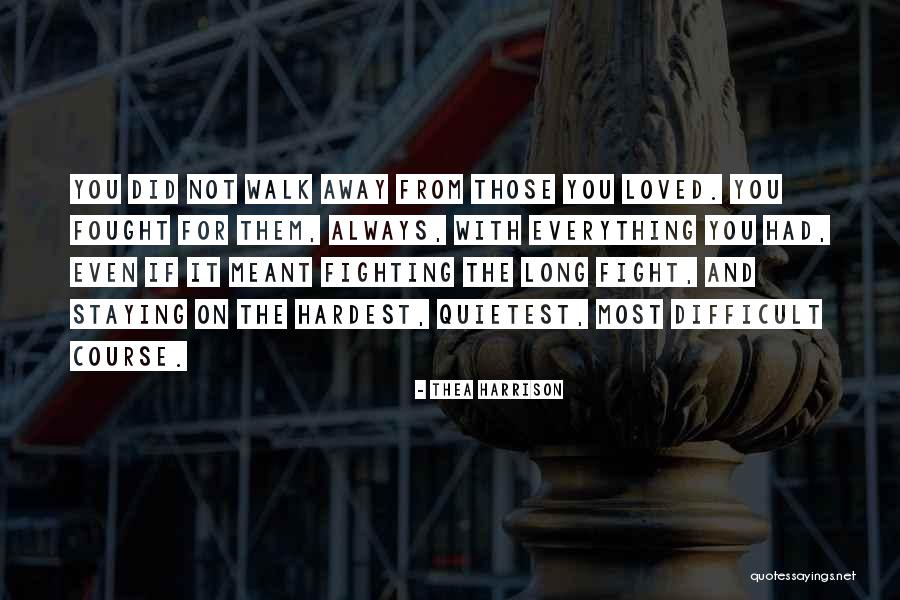 You did not walk away from those you loved. You fought for them, always, with everything you had, even if it meant fighting the long fight, and staying on the hardest, quietest, most difficult course. — Thea Harrison
But I think what happened was that Clinton knew how to fight back. And the way he fought back was on the issues - being tough in staying on the things that mattered to people in their lives. — Paul Begala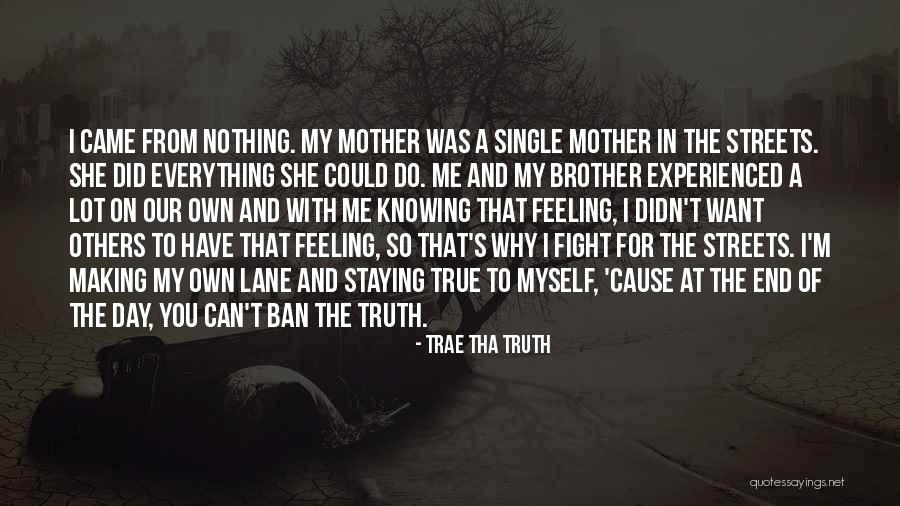 I came from nothing. My mother was a single mother in the streets. She did everything she could do. Me and my brother experienced a lot on our own and with me knowing that feeling, I didn't want others to have that feeling, so that's why I fight for the streets. I'm making my own lane and staying true to myself, 'cause at the end of the day, you can't ban the truth. — Trae Tha Truth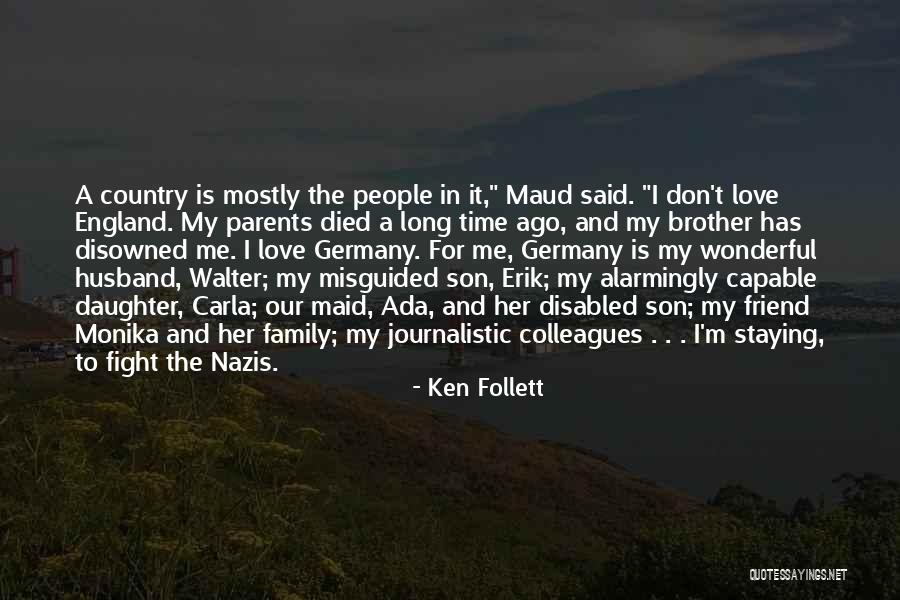 A country is mostly the people in it," Maud said. "I don't love England. My parents died a long time ago, and my brother has disowned me. I love Germany. For me, Germany is my wonderful husband, Walter; my misguided son, Erik; my alarmingly capable daughter, Carla; our maid, Ada, and her disabled son; my friend Monika and her family; my journalistic colleagues . . . I'm staying, to fight the Nazis. — Ken Follett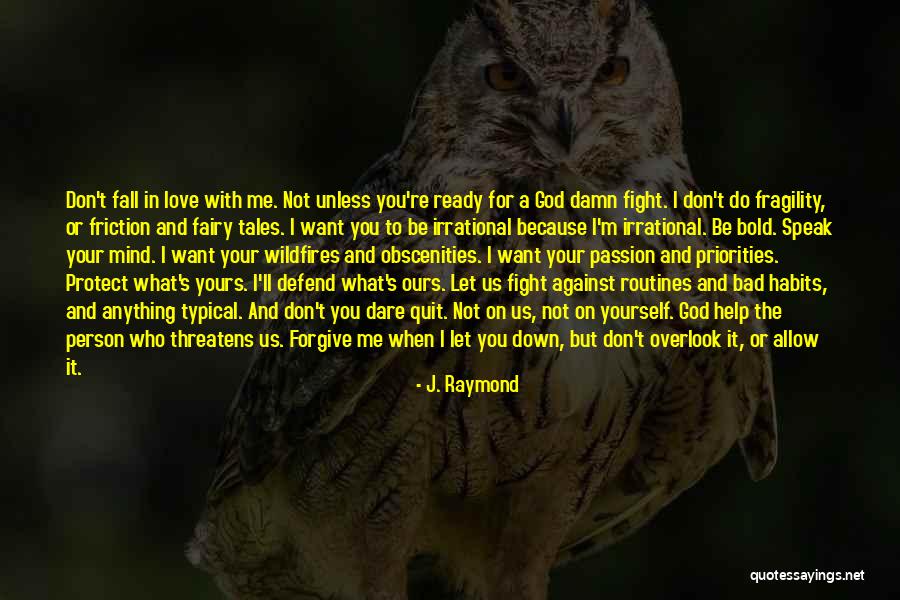 Don't fall in love with me. Not unless you're ready for a God damn fight. I don't do fragility, or friction and fairy tales. I want you to be irrational because I'm irrational. Be bold. Speak your mind. I want your wildfires and obscenities. I want your passion and priorities. Protect what's yours. I'll defend what's ours. Let us fight against routines and bad habits, and anything typical. And don't you dare quit. Not on us, not on yourself. God help the person who threatens us. Forgive me when I let you down, but don't overlook it, or allow it. We're all insecure about something. Show me yours. We're all terrified sometimes. Turn to me. People come in and out of my life so often and easily that I just look for a love that stays. I don't mind your blemishes or scars, I have a few of my own. Don't be another flash in the pan. Falling for me will be easy. Staying with me will be impossible. But you deserve a love that most people don't believe in anymore. — J. Raymond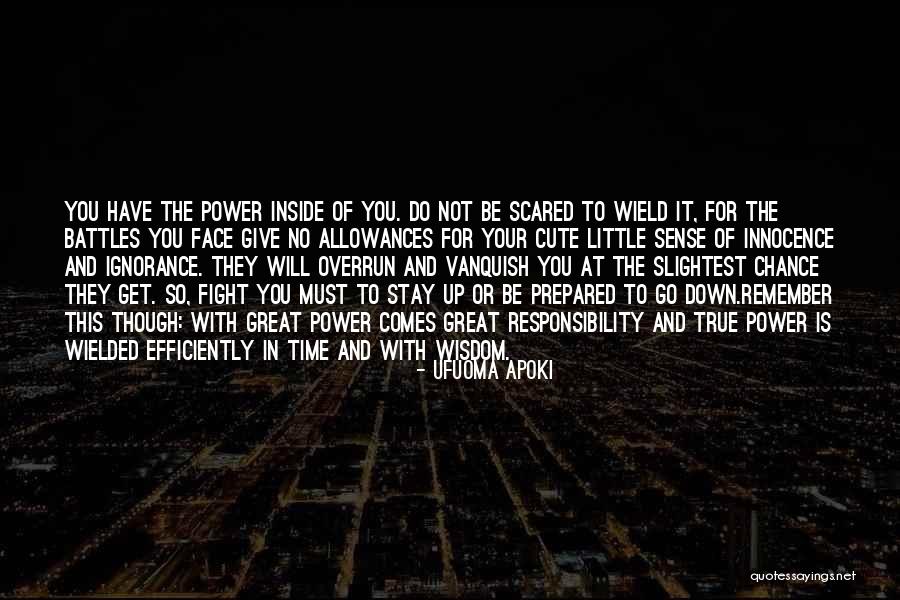 You have the power inside of You. Do not be scared to wield it, for the battles You face give no allowances for your cute little sense of innocence and ignorance. They will overrun and vanquish You at the slightest chance they get. So, fight You must to stay up or be prepared to go down.
Remember this though: With great power comes great responsibility and true power is wielded efficiently in time and with wisdom. — Ufuoma Apoki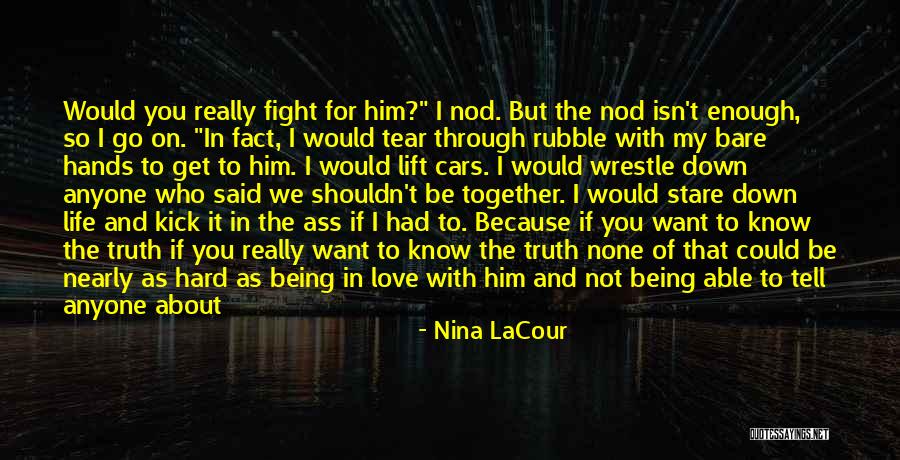 Would you really fight for him?" I nod.
But the nod isn't enough, so I go on.
"In fact, I would tear through rubble with my bare hands to get to him. I would lift cars. I would wrestle down anyone who said we shouldn't be together. I would stare down life and kick it in the ass if I had to. Because if you want to know the truth
if you really want to know the truth
none of that could be nearly as hard as being in love with him and not being able to tell anyone about it. Including him. I have this thing inside me, and it's angry and it's scared and it's uncertain and most of all it's so completely in love with him, and it would do anything to keep him, even if it means things staying the way they are now. — Nina LaCour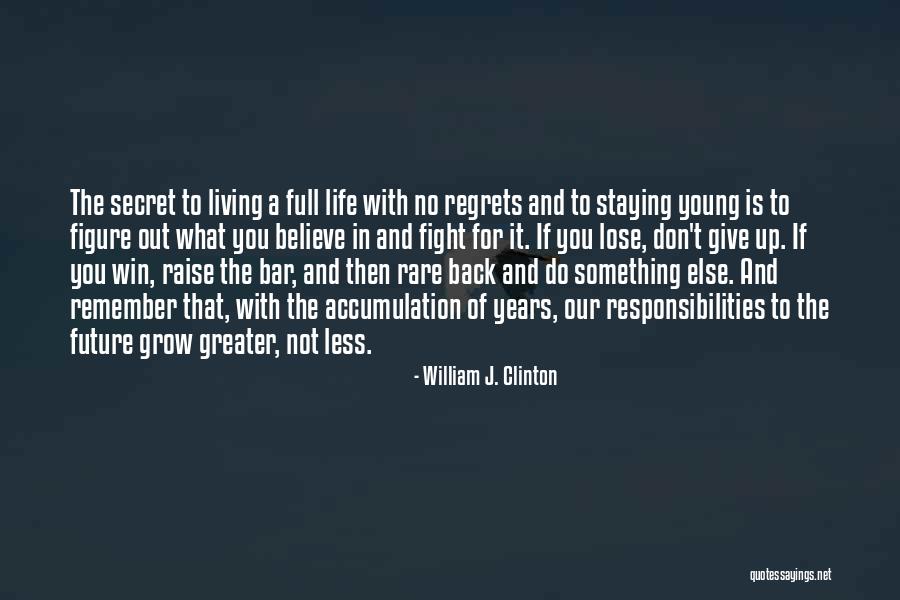 The secret to living a full life with no regrets and to staying young is to figure out what you believe in and fight for it. If you lose, don't give up. If you win, raise the bar, and then rare back and do something else. And remember that, with the accumulation of years, our responsibilities to the future grow greater, not less. — William J. Clinton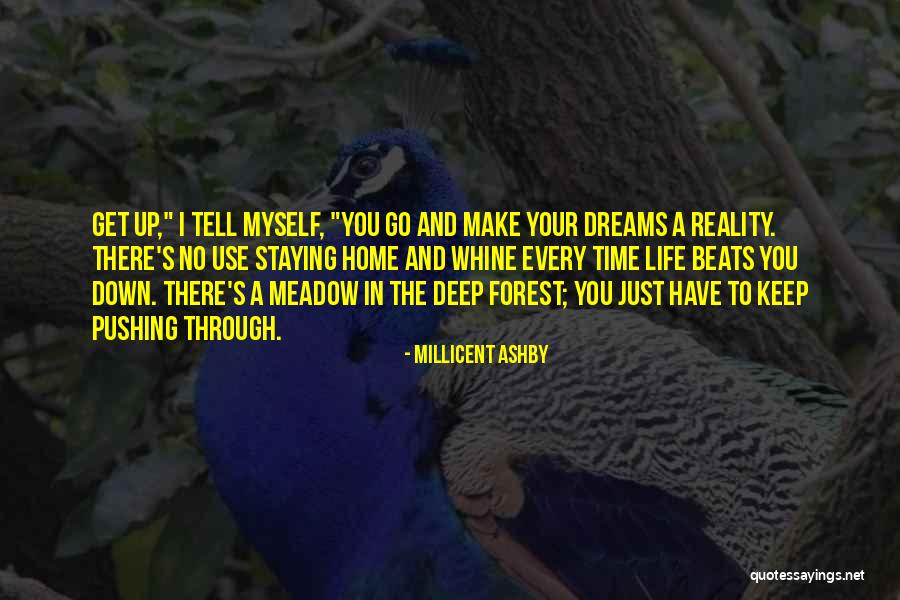 Get up," I tell myself, "You go and make your dreams a reality. There's no use staying home and whine every time life beats you down. There's a meadow in the deep forest; you just have to keep pushing through. — Millicent Ashby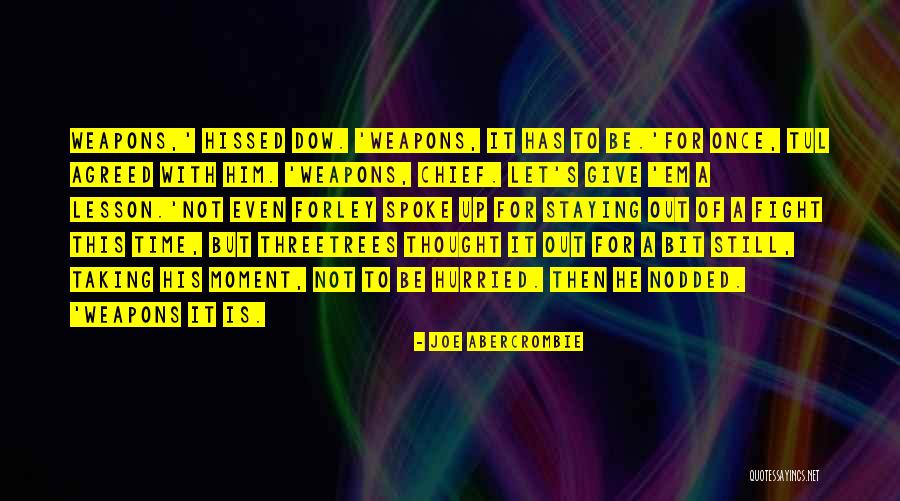 Weapons,' hissed Dow. 'Weapons, it has to be.'
For once, Tul agreed with him. 'Weapons, chief. Let's give 'em a lesson.'
Not even Forley spoke up for staying out of a fight this time, but Threetrees thought it out for a bit still, taking his moment, not to be hurried. Then he nodded. 'Weapons it is. — Joe Abercrombie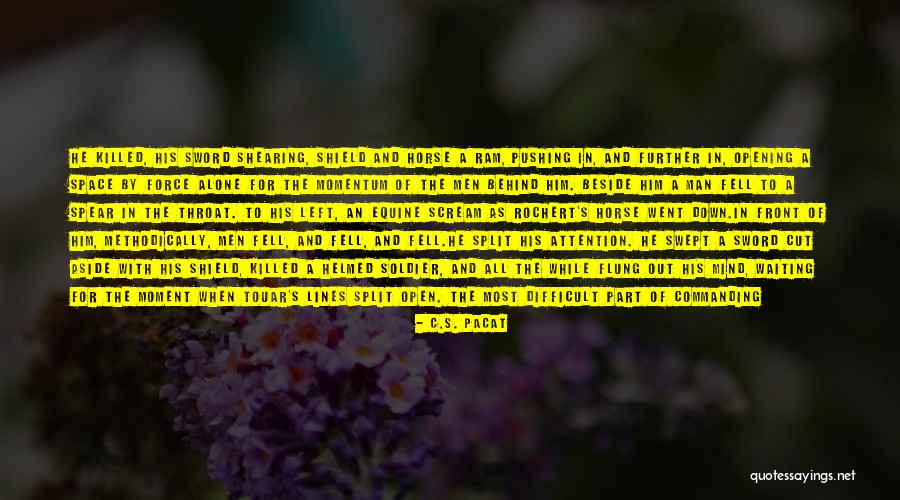 He killed, his sword shearing, shield and horse a ram, pushing in, and further in, opening a space by force alone for the momentum of the men behind him. Beside him a man fell to a spear in the throat. To his left, an equine scream as Rochert's horse went down.
In front of him, methodically, men fell, and fell, and fell.
He split his attention. He swept a sword cut aside with his shield, killed a helmed soldier, and all the while flung out his mind, waiting for the moment when Touar's lines split open. The most difficult part of commanding from the front was this
staying alive in the moment, while tracking in his mind, critically, the whole fight. Yet it was exhilarating, like fighting with two bodies, at two scales. — C.S. Pacat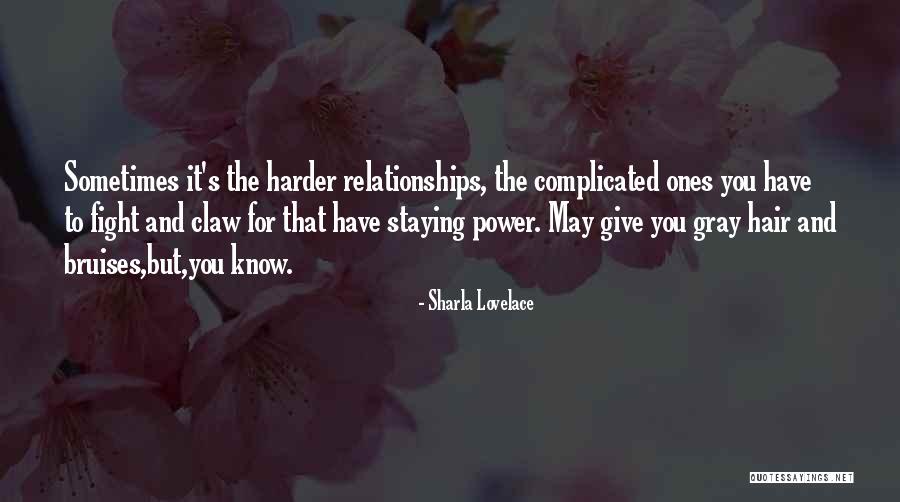 Sometimes it's the harder relationships, the complicated ones you have to fight and claw for that have staying power. May give you gray hair and bruises,but,you know. — Sharla Lovelace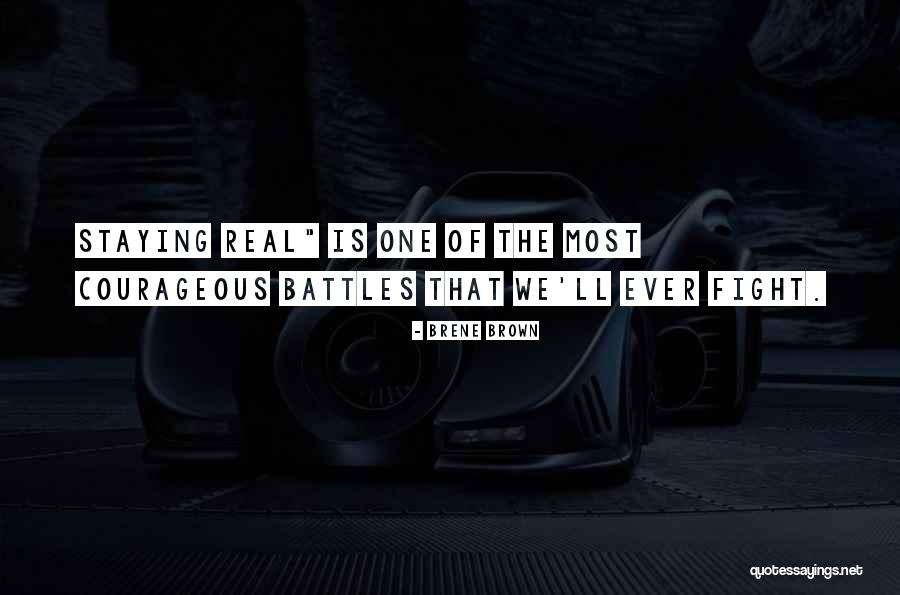 Staying real" is one of the most courageous battles that we'll ever fight. — Brene Brown
Staying in a very public fight with the U.S. is exactly what Al Qaeda wants. — Richard Engel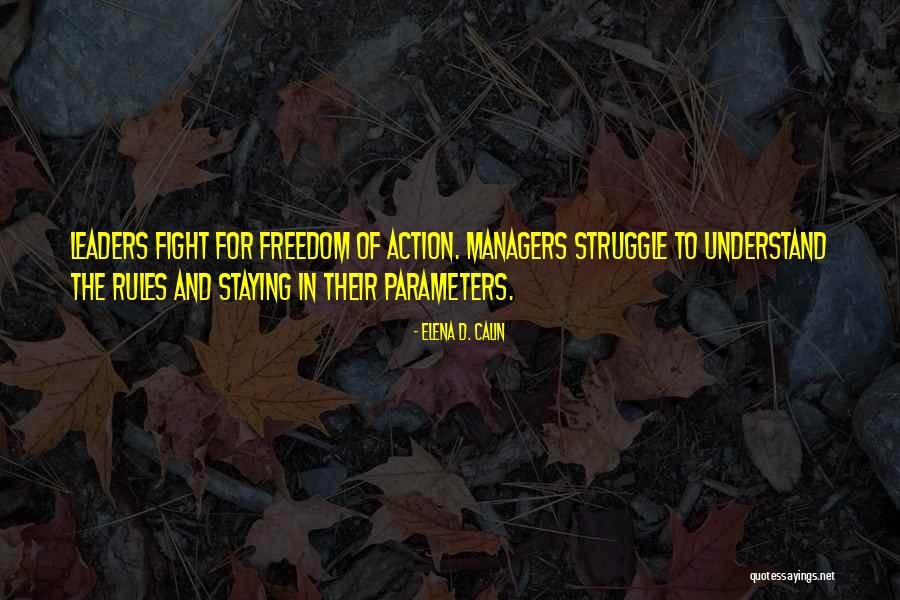 Leaders fight for freedom of action. Managers struggle to understand the rules and staying in their parameters. — Elena D. Calin
The hurt means you're alive. It means your body is reacting and willing to fight - both to fight back and fight through it. So rather than running from grief's harsh reality, you may find that in letting it groan and pierce and ache and cry, you begin to exhaust some of its staying power. You expose its secret hiding places. You force it into the open air where it can be more easily outlined and dealt with. — Frank Page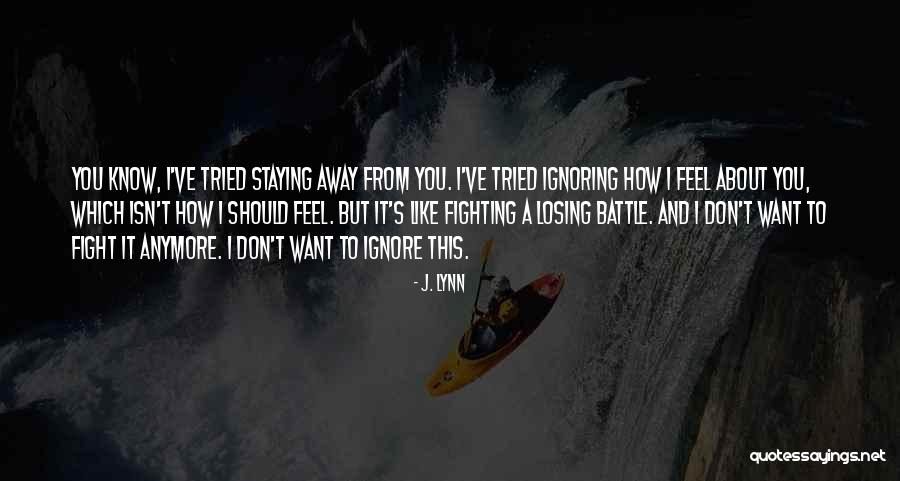 You know, I've tried staying away from you. I've tried ignoring how I feel about you, which isn't how I should feel. But it's like fighting a losing battle. And I don't want to fight it anymore. I don't want to ignore this. — J. Lynn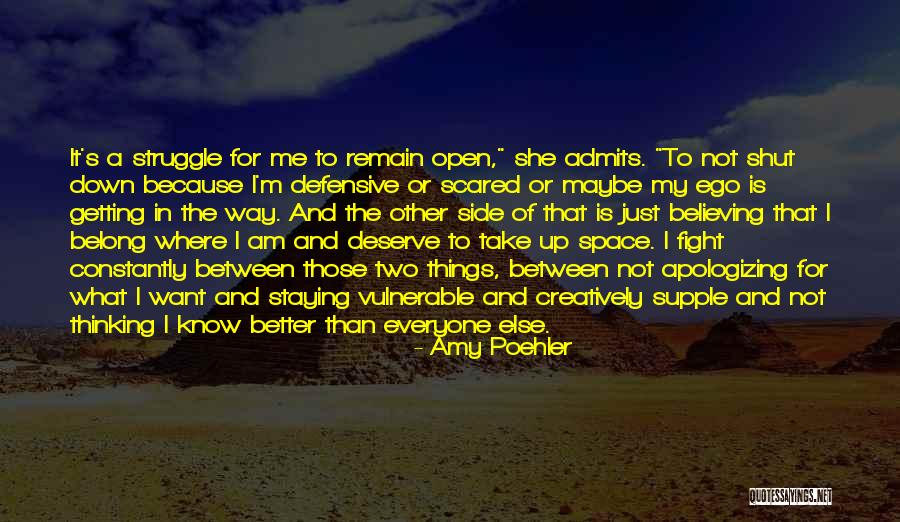 It's a struggle for me to remain open," she admits. "To not shut down because I'm defensive or scared or maybe my ego is getting in the way. And the other side of that is just believing that I belong where I am and deserve to take up space. I fight constantly between those two things, between not apologizing for what I want and staying vulnerable and creatively supple and not thinking I know better than everyone else. — Amy Poehler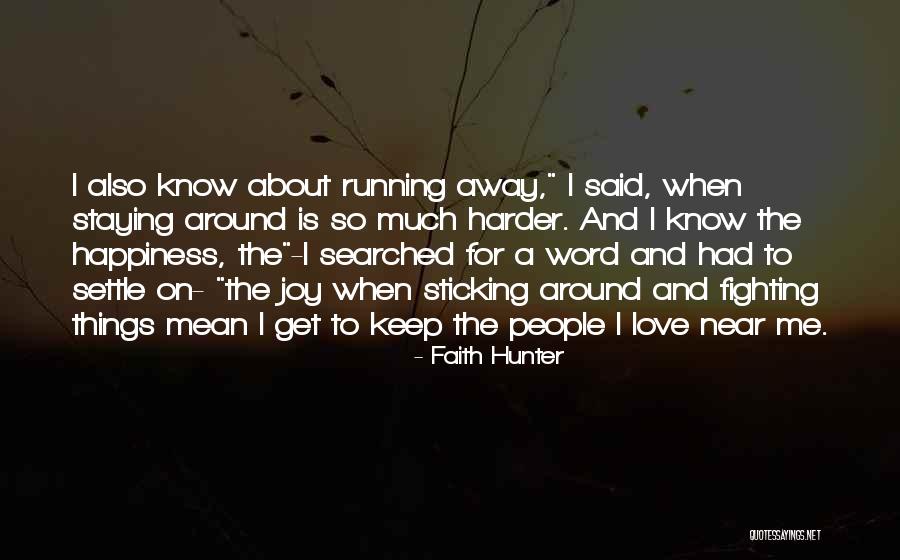 I also know about running away," I said, when staying around is so much harder. And I know the happiness, the"-I searched for a word and had to settle on- "the joy when sticking around and fighting things mean I get to keep the people I love near me. — Faith Hunter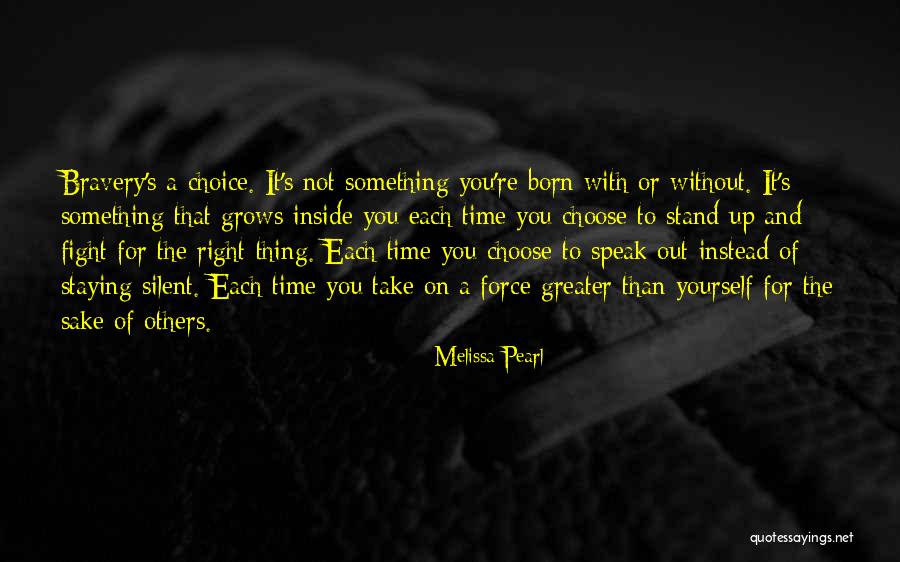 Bravery's a choice. It's not something you're born with or without. It's something that grows inside you each time you choose to stand up and fight for the right thing. Each time you choose to speak out instead of staying silent. Each time you take on a force greater than yourself for the sake of others. — Melissa Pearl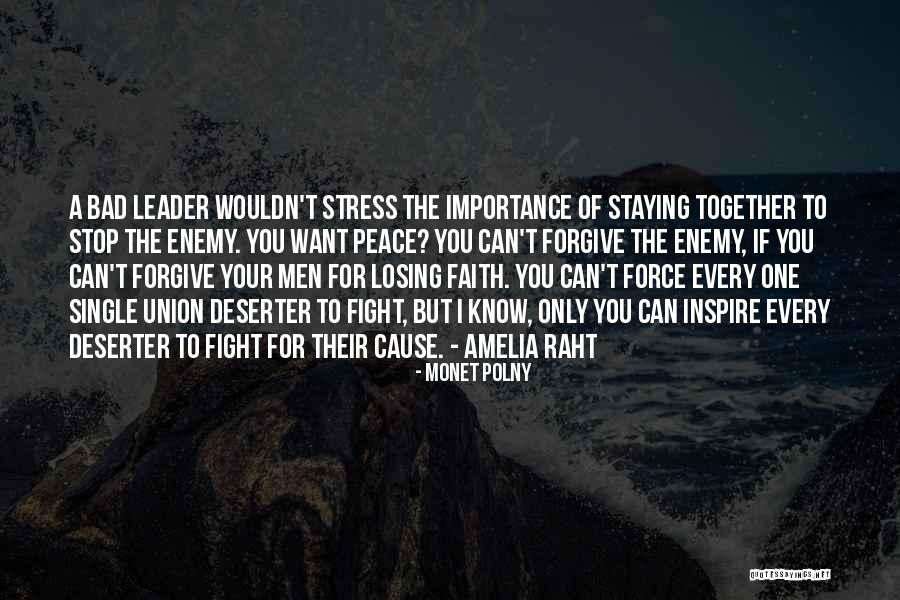 A bad leader wouldn't stress the importance of staying together to stop the enemy. You want peace? You can't forgive the enemy, if you can't forgive your men for losing faith. You can't force every one single Union deserter to fight, but I know, only you can inspire every deserter to fight for their cause. - Amelia Raht — Monet Polny
You taught me what it means to fight for what you love.
You showed me great endurance in a manner that was unusual to me.
You fought for my heart until all the fight in you was gone without neglecting your brain.
You displayed to me what unconditional love should look like, if I were to stare at it in a mirror.
You loved me even on the days I found it difficult to even love myself.
You scooped down to help me up at my lowest.
You chained your heart to mine and stayed by my side even when all the signs gave you red lights about continuing our relationship.
You remained loyal, even when I became disloyal, and fulfilled the belief that many men are dogs.
You hung on longer than I expected,
Loved me more than I could ever imagine.
Some may have called you foolish for staying, but you showed me an aspect of love I've only read about in 1 Corinthians 13. — Pierre Alex Jeanty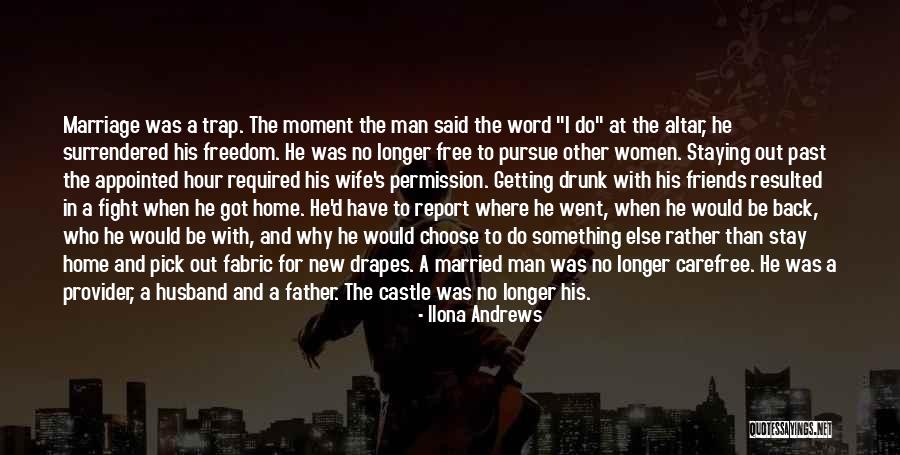 Marriage was a trap. The moment the man said the word "I do" at the altar, he surrendered his freedom. He was no longer free to pursue other women. Staying out past the appointed hour required his wife's permission. Getting drunk with his friends resulted in a fight when he got home. He'd have to report where he went, when he would be back, who he would be with, and why he would choose to do something else rather than stay home and pick out fabric for new drapes. A married man was no longer carefree. He was a provider, a husband and a father. The castle was no longer his. — Ilona Andrews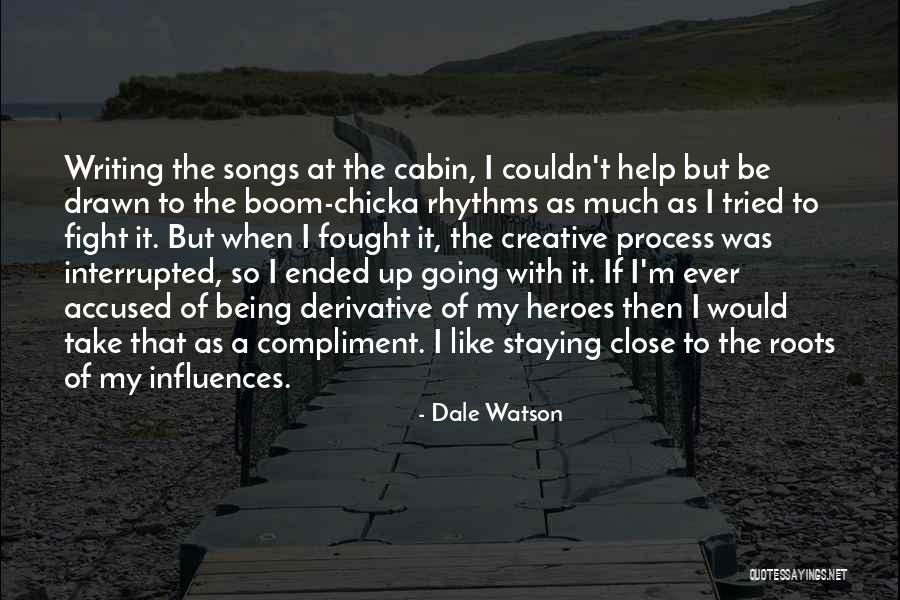 Writing the songs at the cabin, I couldn't help but be drawn to the boom-chicka rhythms as much as I tried to fight it. But when I fought it, the creative process was interrupted, so I ended up going with it. If I'm ever accused of being derivative of my heroes then I would take that as a compliment. I like staying close to the roots of my influences. — Dale Watson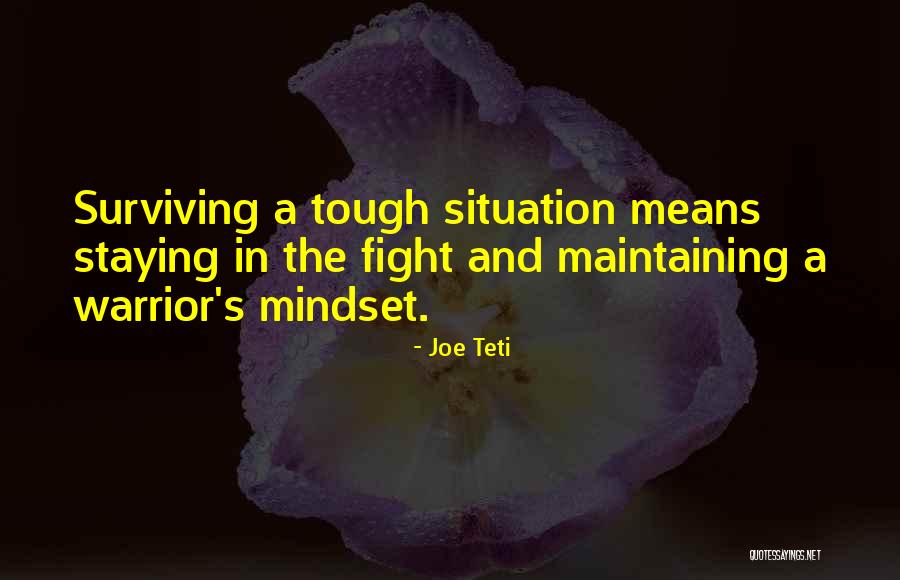 Surviving a tough situation means staying in the fight and maintaining a warrior's mindset. — Joe Teti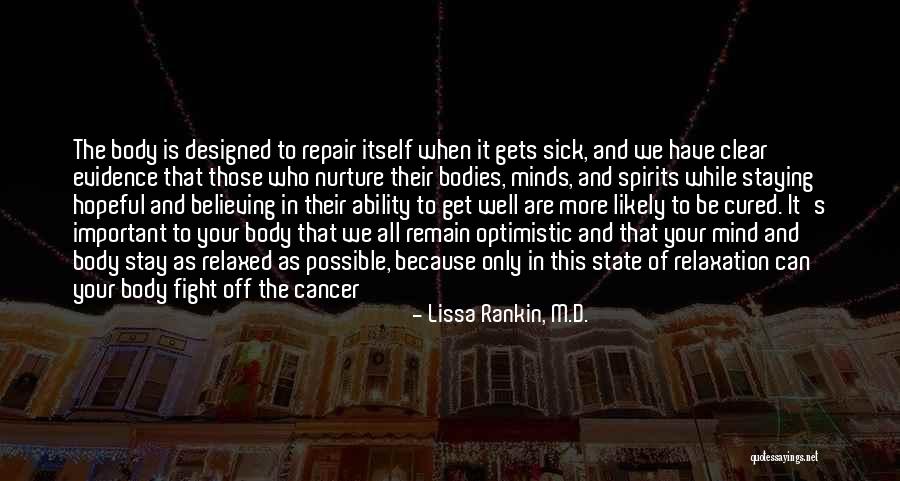 The body is designed to repair itself when it gets sick, and we have clear evidence that those who nurture their bodies, minds, and spirits while staying hopeful and believing in their ability to get well are more likely to be cured. It's important to your body that we all remain optimistic and that your mind and body stay as relaxed as possible, because only in this state of relaxation can your body fight off the cancer — Lissa Rankin, M.D.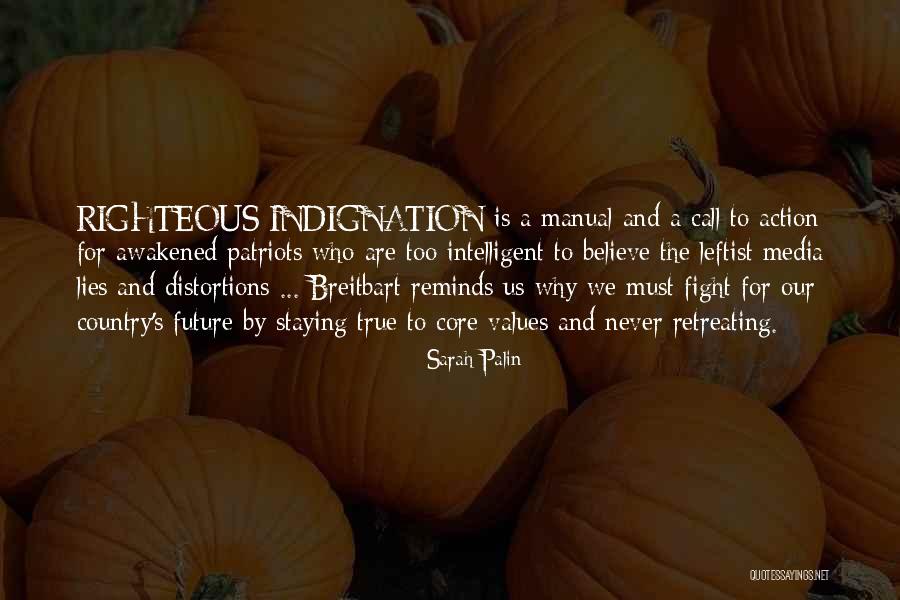 RIGHTEOUS INDIGNATION is a manual and a call to action for awakened patriots who are too intelligent to believe the leftist media lies and distortions ... Breitbart reminds us why we must fight for our country's future by staying true to core values and never retreating. — Sarah Palin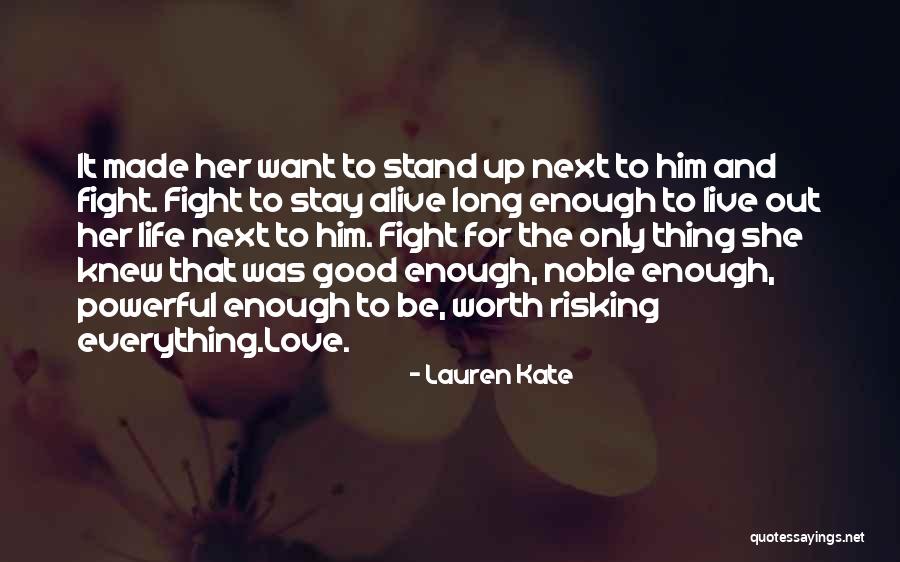 It made her want to stand up next to him and fight. Fight to stay alive long enough to live out her life next to him. Fight for the only thing she knew that was good enough, noble enough, powerful enough to be, worth risking everything.
Love. — Lauren Kate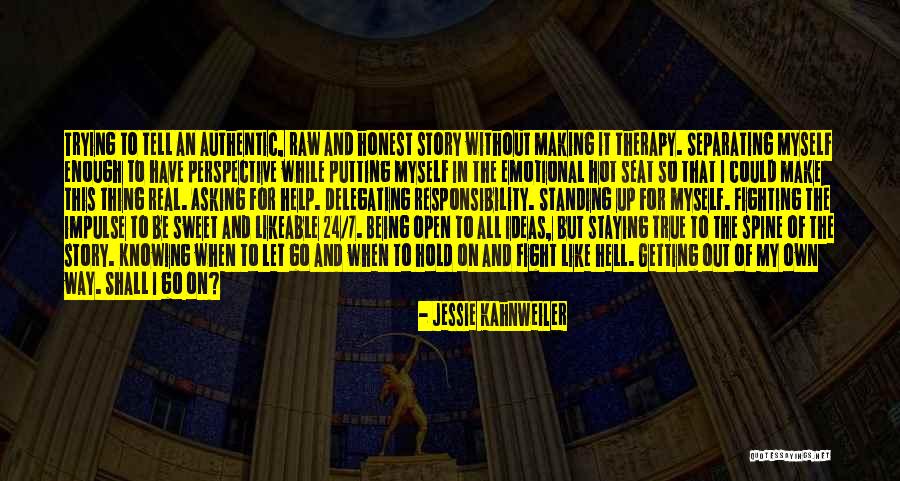 Trying to tell an authentic, raw and honest story without making it therapy. Separating myself enough to have perspective while putting myself in the emotional hot seat so that I could make this thing real. Asking for help. Delegating responsibility. Standing up for myself. Fighting the impulse to be sweet and likeable 24/7. Being open to all ideas, but staying true to the spine of the story. Knowing when to let go and when to hold on and fight like hell. Getting out of my own way. Shall I go on? — Jessie Kahnweiler