Stallone Movie Quotes & Sayings
Enjoy reading and share 14 famous quotes about Stallone Movie with everyone.
Top Stallone Movie Quotes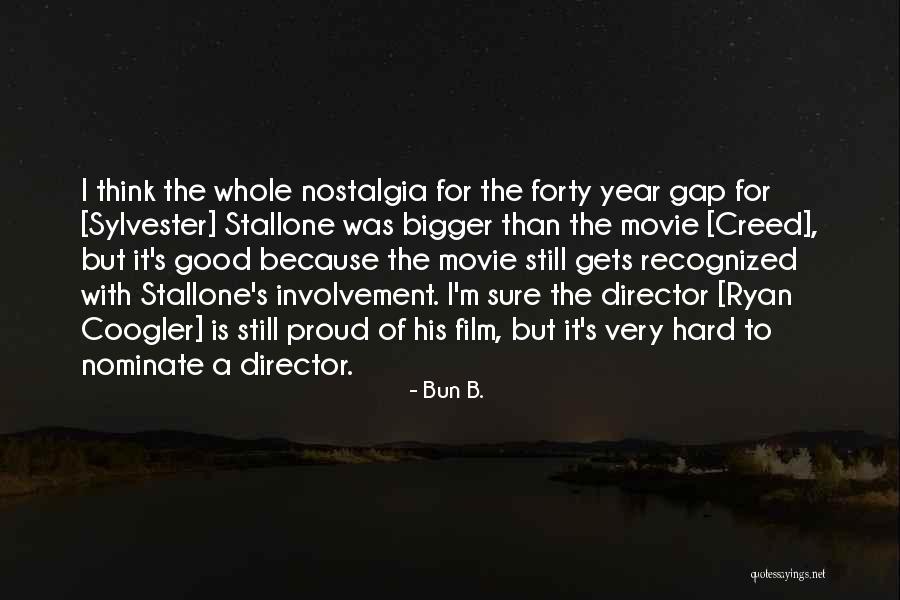 I think the whole nostalgia for the forty year gap for [Sylvester] Stallone was bigger than the movie [Creed], but it's good because the movie still gets recognized with Stallone's involvement. I'm sure the director [Ryan Coogler] is still proud of his film, but it's very hard to nominate a director. — Bun B.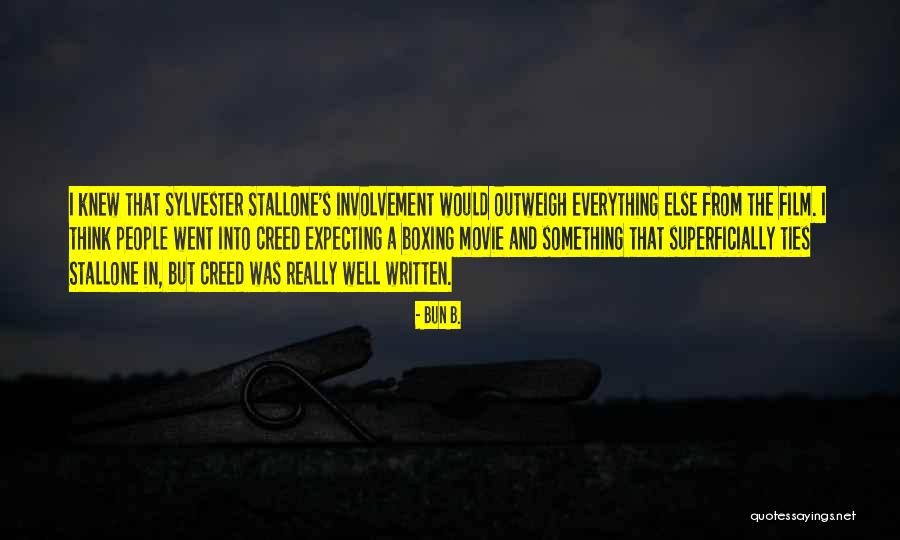 I knew that Sylvester Stallone's involvement would outweigh everything else from the film. I think people went into Creed expecting a boxing movie and something that superficially ties Stallone in, but Creed was really well written. — Bun B.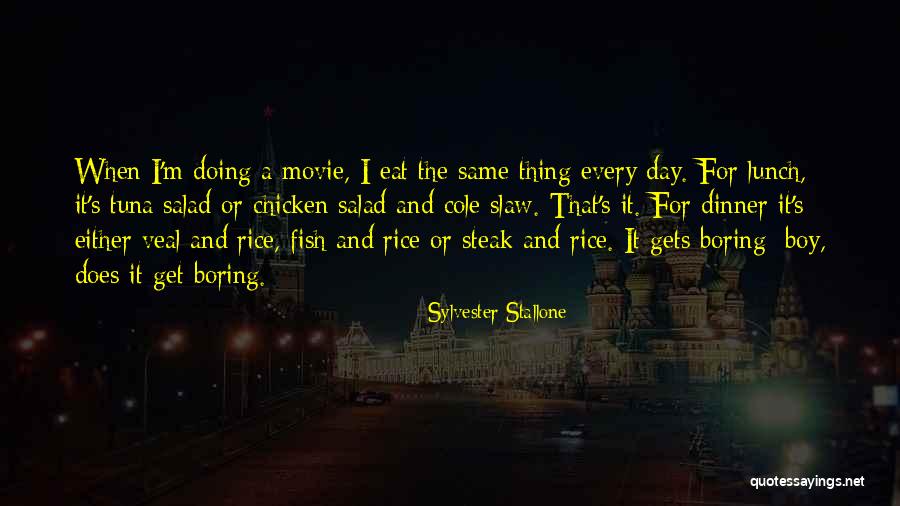 When I'm doing a movie, I eat the same thing every day. For lunch, it's tuna salad or chicken salad and cole slaw. That's it. For dinner it's either veal and rice, fish and rice or steak and rice. It gets boring; boy, does it get boring. — Sylvester Stallone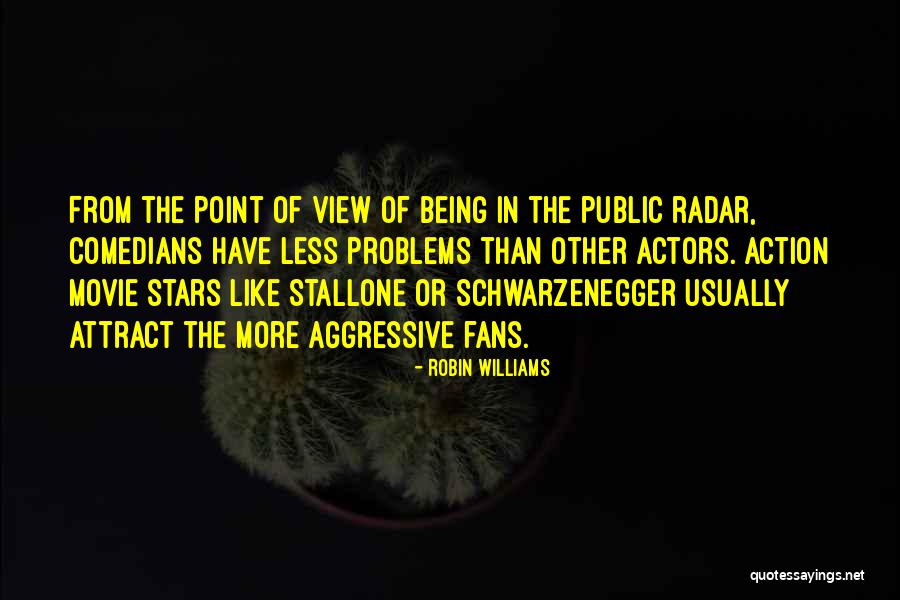 From the point of view of being in the public radar, comedians have less problems than other actors. Action movie stars like Stallone or Schwarzenegger usually attract the more aggressive fans. — Robin Williams
I came out of high school, where my heroes were, like, Michael Jordan and a lot of local rugby players - and on the movie front, it was Arnold Schwarzenegger and Sylvester Stallone. — Joel Edgerton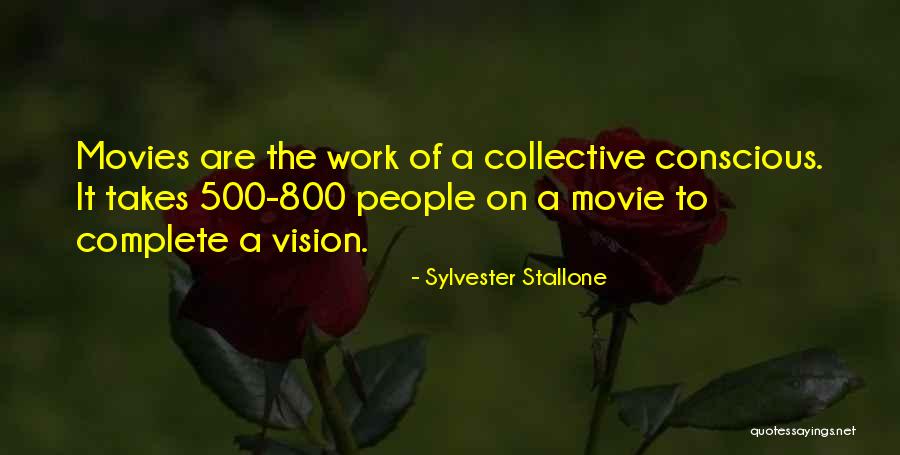 Movies are the work of a collective conscious. It takes 500-800 people on a movie to complete a vision. — Sylvester Stallone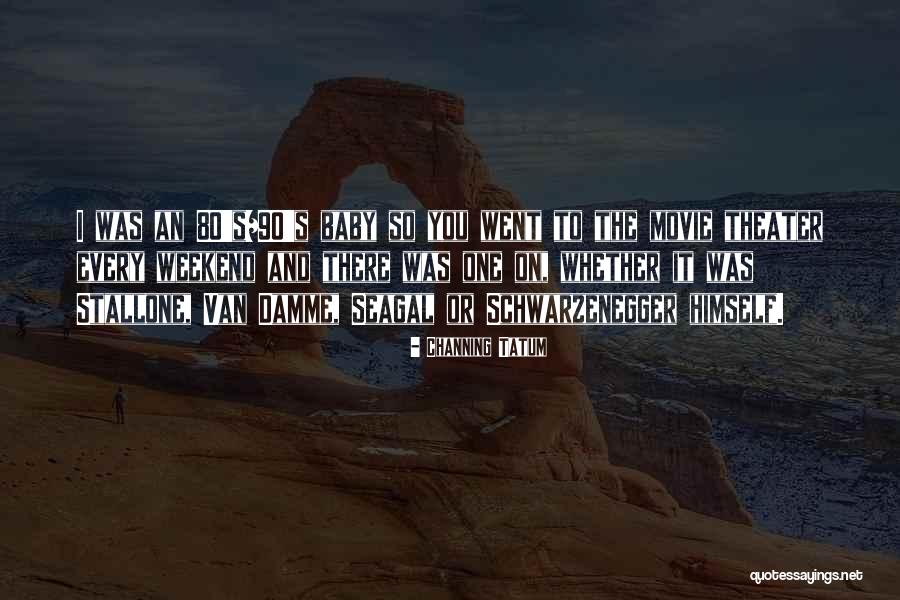 I was an 80's/90's baby so you went to the movie theater every weekend and there was one on, whether it was Stallone, Van Damme, Seagal or Schwarzenegger himself. — Channing Tatum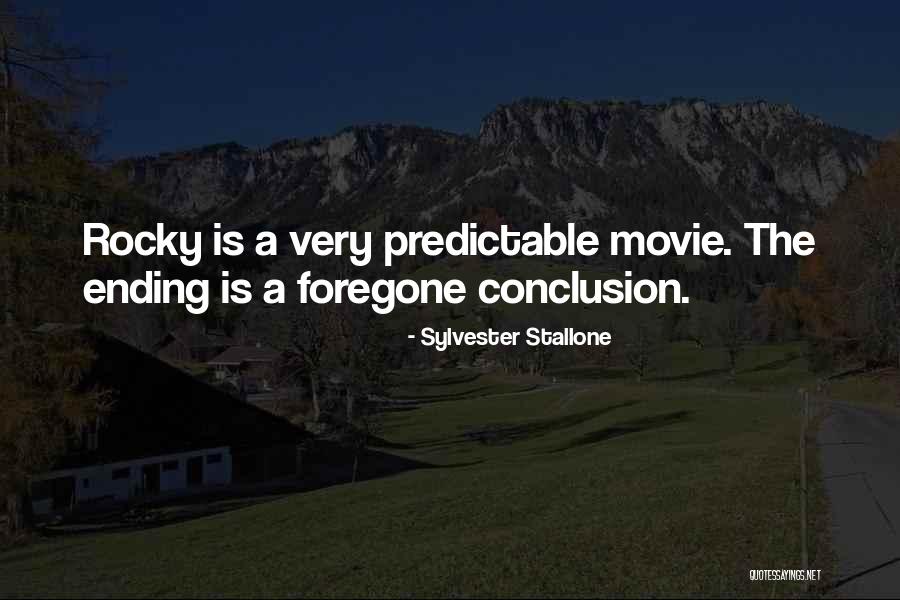 Rocky is a very predictable movie. The ending is a foregone conclusion. — Sylvester Stallone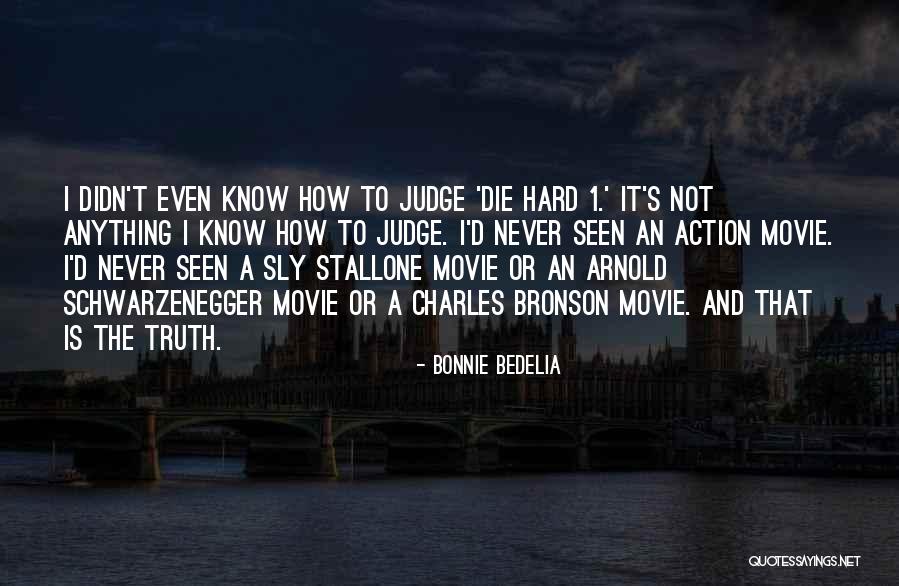 I didn't even know how to judge 'Die Hard 1.' It's not anything I know how to judge. I'd never seen an action movie. I'd never seen a Sly Stallone movie or an Arnold Schwarzenegger movie or a Charles Bronson movie. And that is the truth. — Bonnie Bedelia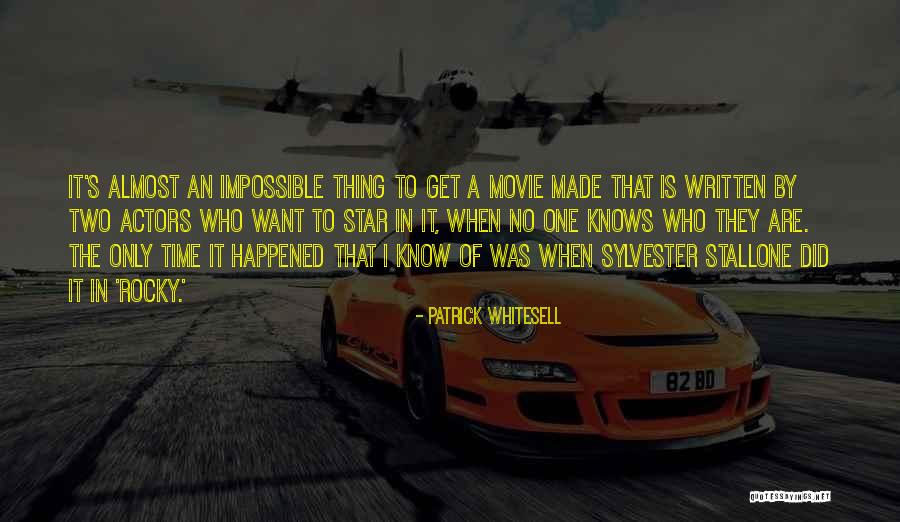 It's almost an impossible thing to get a movie made that is written by two actors who want to star in it, when no one knows who they are. The only time it happened that I know of was when Sylvester Stallone did it in 'Rocky.' — Patrick Whitesell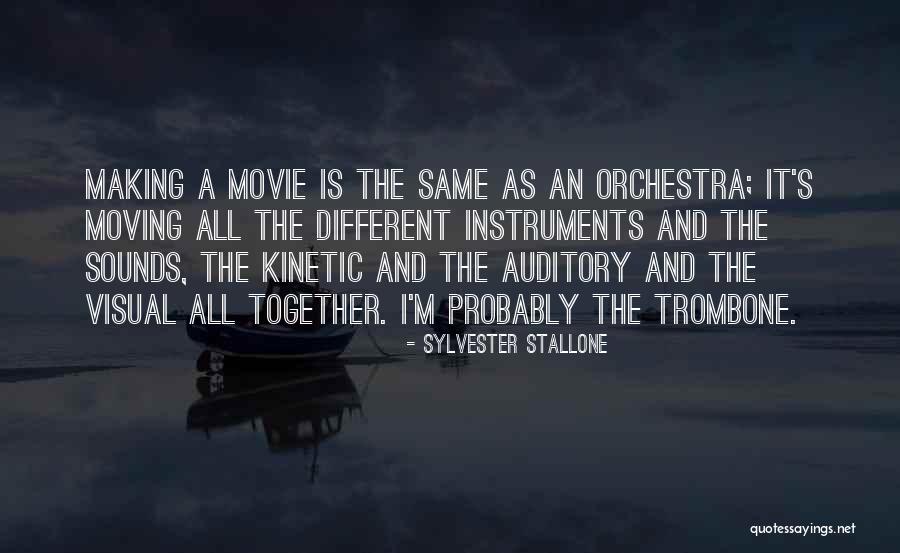 Making a movie is the same as an orchestra; it's moving all the different instruments and the sounds, the kinetic and the auditory and the visual all together. I'm probably the trombone. — Sylvester Stallone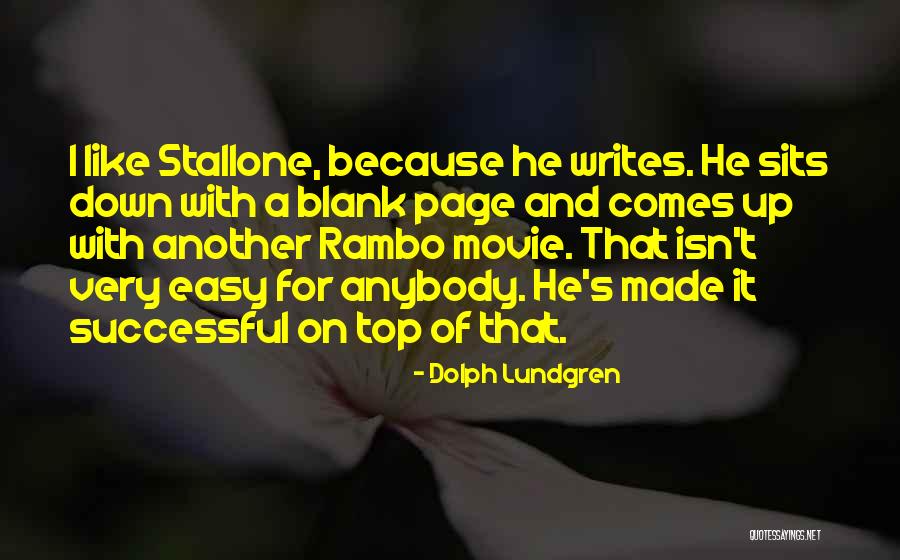 I like Stallone, because he writes. He sits down with a blank page and comes up with another Rambo movie. That isn't very easy for anybody. He's made it successful on top of that. — Dolph Lundgren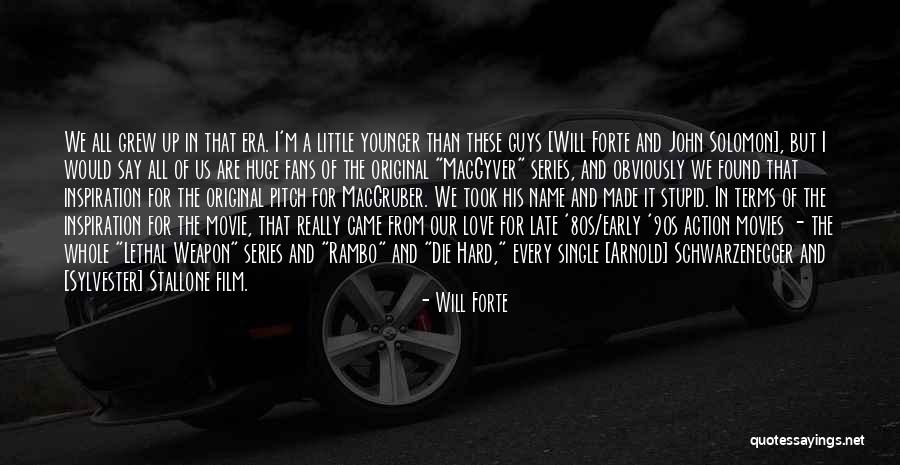 We all grew up in that era. I'm a little younger than these guys [Will Forte and John Solomon], but I would say all of us are huge fans of the original "MacGyver" series, and obviously we found that inspiration for the original pitch for MacGruber. We took his name and made it stupid. In terms of the inspiration for the movie, that really came from our love for late '80s/early '90s action movies - the whole "Lethal Weapon" series and "Rambo" and "Die Hard," every single [Arnold] Schwarzenegger and [Sylvester] Stallone film. — Will Forte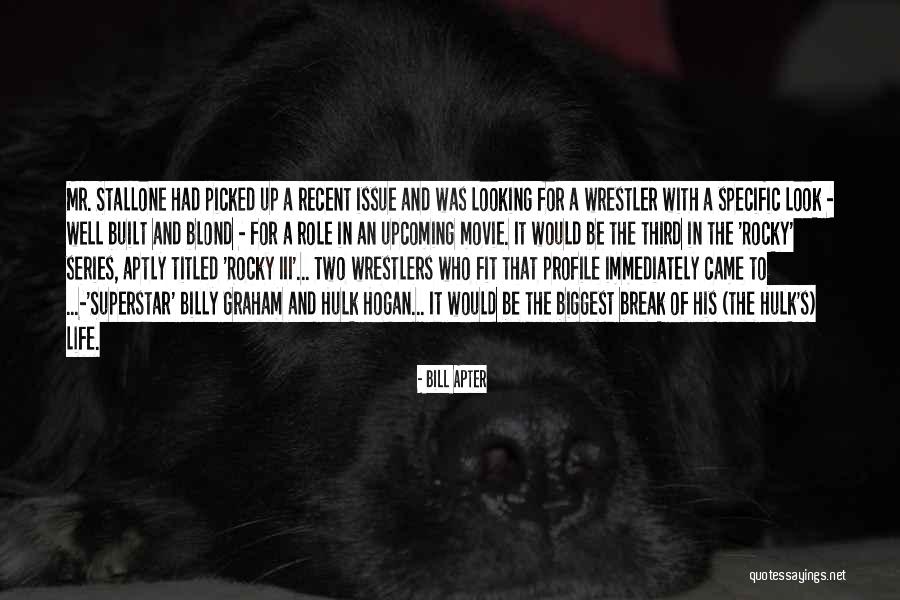 Mr. Stallone had picked up a recent issue and was looking for a wrestler with a specific look - well built and blond - for a role in an upcoming movie. It would be the third in the 'Rocky' series, aptly titled 'Rocky III'...
Two wrestlers who fit that profile immediately came to ...-'Superstar' Billy Graham and Hulk Hogan... It would be the biggest break of his (the Hulk's) life. — Bill Apter