Sports Fail Quotes & Sayings
Enjoy reading and share 20 famous quotes about Sports Fail with everyone.
Top Sports Fail Quotes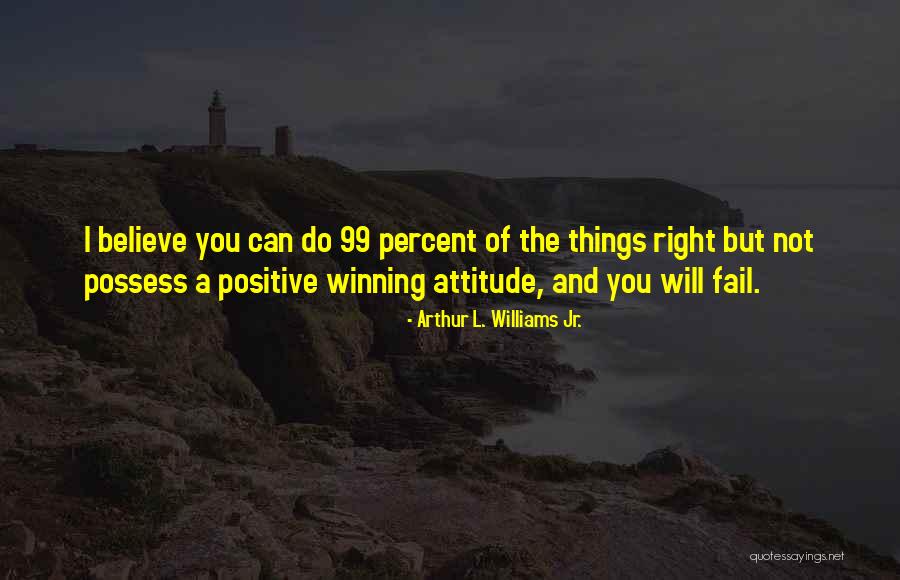 I believe you can do 99 percent of the things right but not possess a positive winning attitude, and you will fail. — Arthur L. Williams Jr.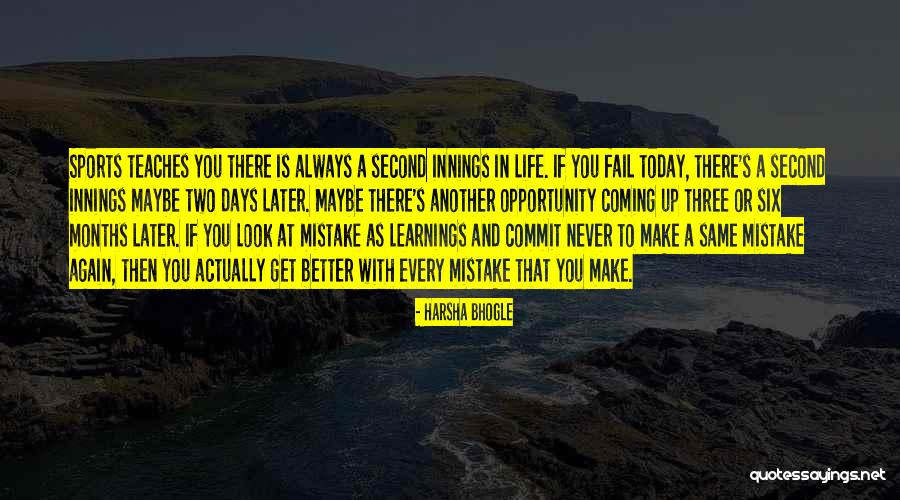 Sports teaches you there is always a second innings in life. If you fail today, there's a second innings maybe two days later. Maybe there's another opportunity coming up three or six months later. If you look at mistake as learnings and commit never to make a same mistake again, then you actually get better with every mistake that you make. — Harsha Bhogle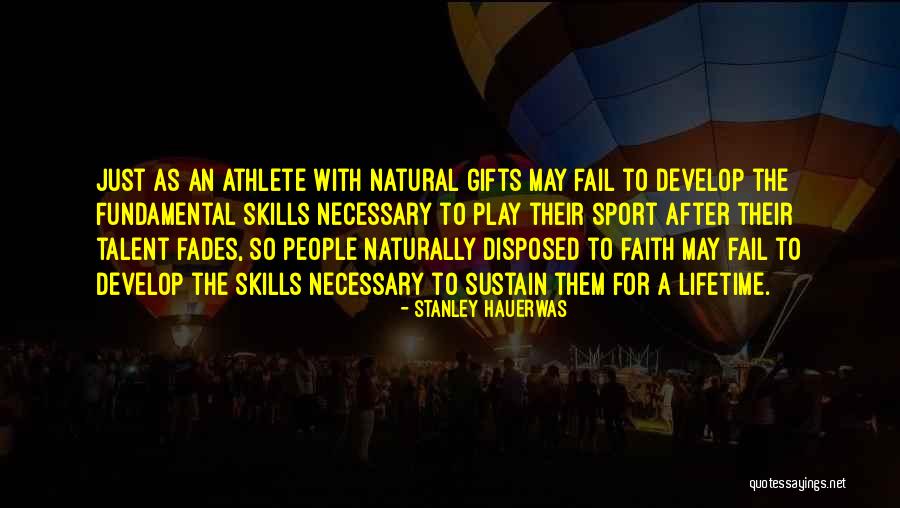 Just as an athlete with natural gifts may fail to develop the fundamental skills necessary to play their sport after their talent fades, so people naturally disposed to faith may fail to develop the skills necessary to sustain them for a lifetime. — Stanley Hauerwas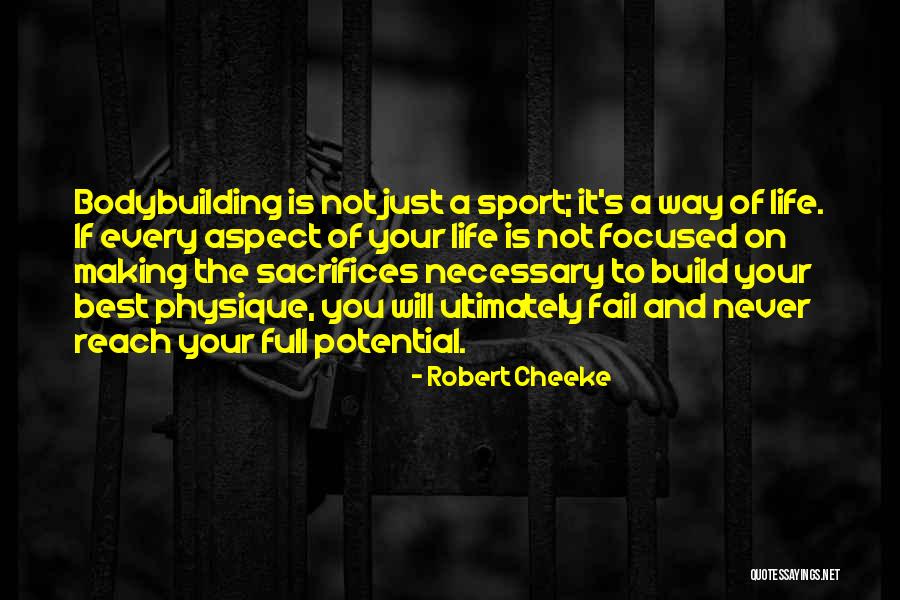 Bodybuilding is not just a sport; it's a way of life. If every aspect of your life is not focused on making the sacrifices necessary to build your best physique, you will ultimately fail and never reach your full potential. — Robert Cheeke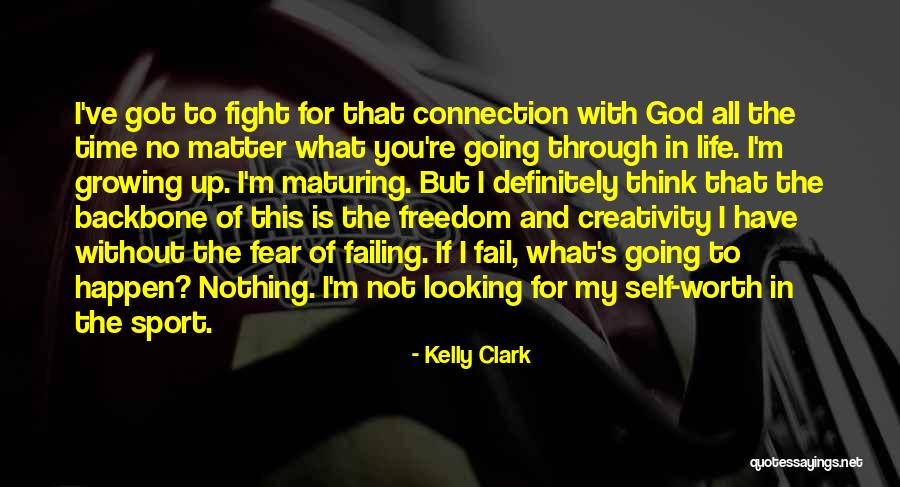 I've got to fight for that connection with God all the time no matter what you're going through in life. I'm growing up. I'm maturing. But I definitely think that the backbone of this is the freedom and creativity I have without the fear of failing. If I fail, what's going to happen? Nothing. I'm not looking for my self-worth in the sport. — Kelly Clark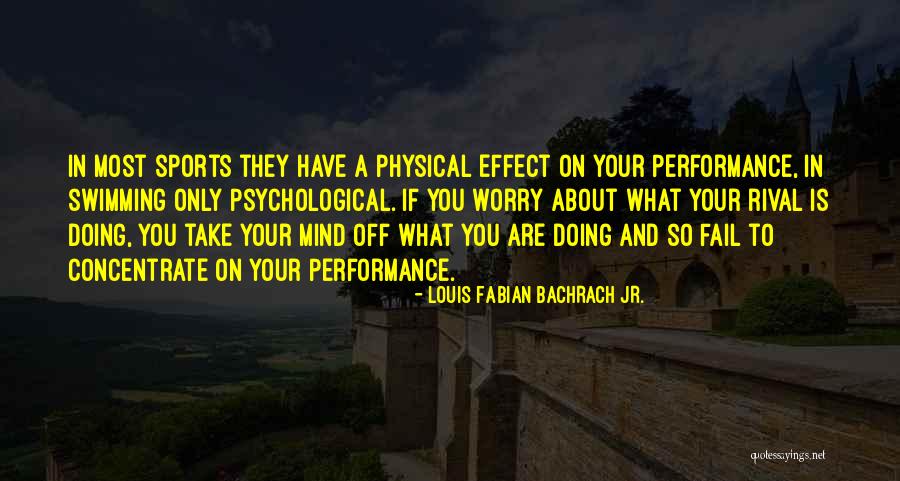 In most sports they have a physical effect on your performance, in swimming only psychological. If you worry about what your rival is doing, you take your mind off what you are doing and so fail to concentrate on your performance. — Louis Fabian Bachrach Jr.
You know how sports teach kids teamwork and how to be strong and brave and confident? Improv was my sport. I learned how to not waffle and how to hold a conversation, how to take risks and actually be excited to fail. — Emma Stone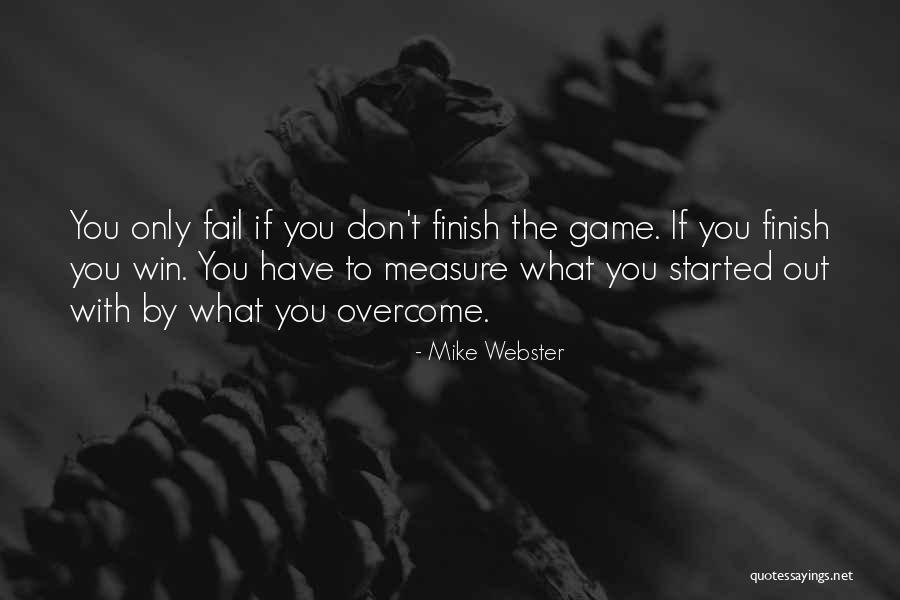 You only fail if you don't finish the game. If you finish you win. You have to measure what you started out with by what you overcome. — Mike Webster
Dear God, I understand that if I fail to believe in you, I'll burn in hell for eternity. Thanks for being such a good sport about it. — Scott Dikkers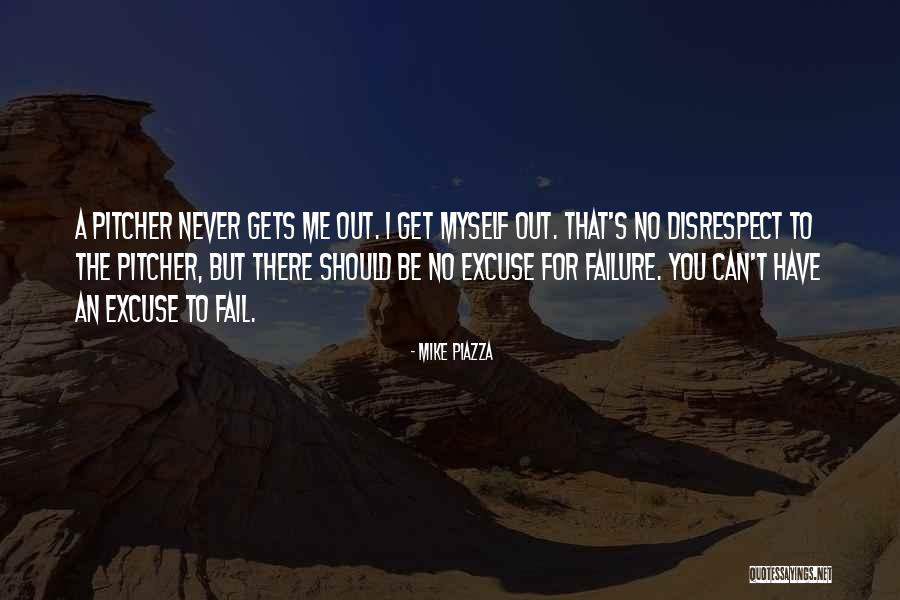 A pitcher never gets me out. I get myself out. That's no disrespect to the pitcher, but there should be no excuse for failure. You can't have an excuse to fail. — Mike Piazza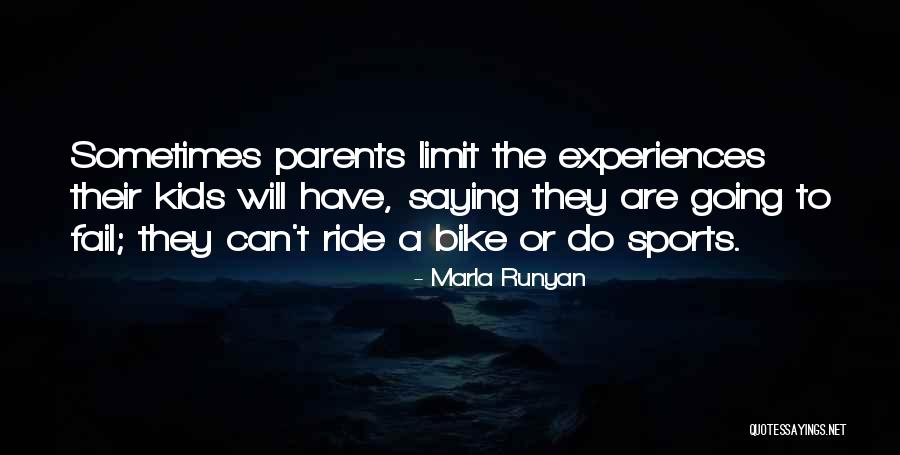 Sometimes parents limit the experiences their kids will have, saying they are going to fail; they can't ride a bike or do sports. — Marla Runyan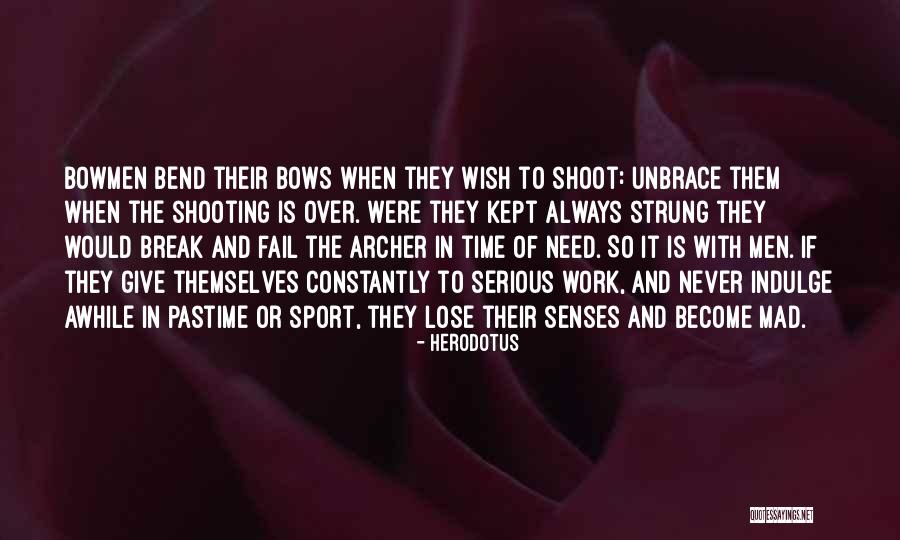 Bowmen bend their bows when they wish to shoot: unbrace them when the shooting is over. Were they kept always strung they would break and fail the archer in time of need. So it is with men. If they give themselves constantly to serious work, and never indulge awhile in pastime or sport, they lose their senses and become mad. — Herodotus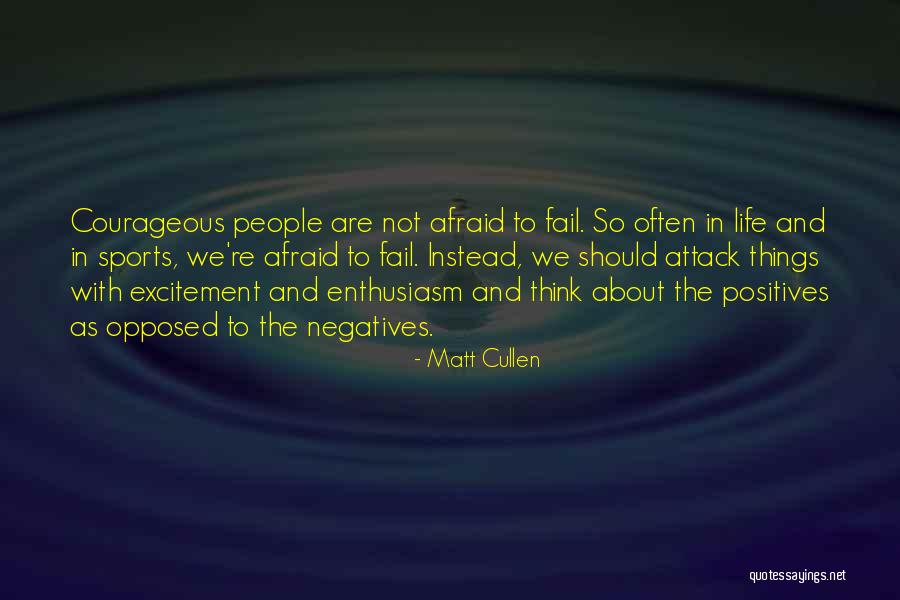 Courageous people are not afraid to fail. So often in life and in sports, we're afraid to fail. Instead, we should attack things with excitement and enthusiasm and think about the positives as opposed to the negatives. — Matt Cullen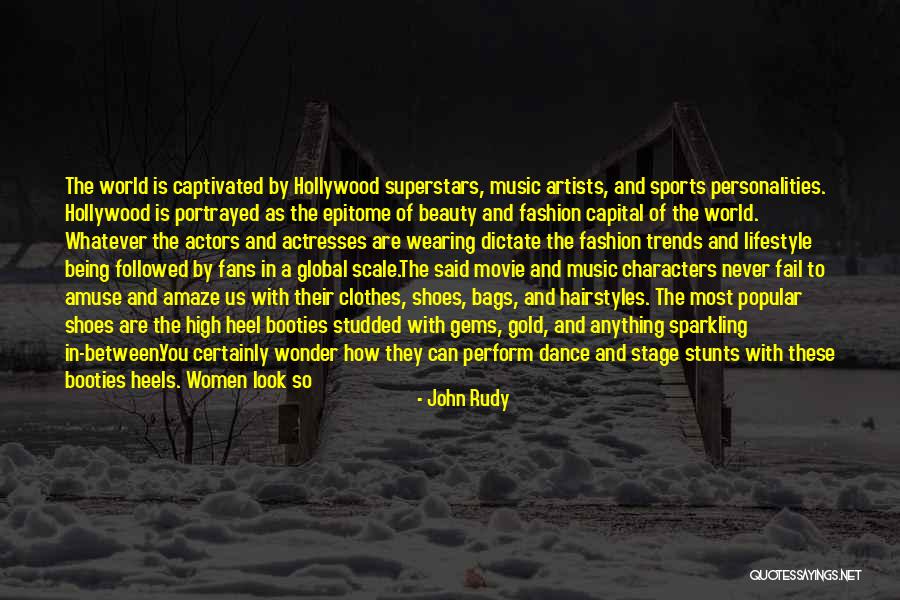 The world is captivated by Hollywood superstars, music artists, and sports personalities. Hollywood is portrayed as the epitome of beauty and fashion capital of the world. Whatever the actors and actresses are wearing dictate the fashion trends and lifestyle being followed by fans in a global scale.
The said movie and music characters never fail to amuse and amaze us with their clothes, shoes, bags, and hairstyles. The most popular shoes are the high heel booties studded with gems, gold, and anything sparkling in-between.
You certainly wonder how they can perform dance and stage stunts with these booties heels. Women look so attractive donning high heel booties. They get few extra inches in height and look stunning from head to toe.
If you are going for mall shopping or walking long distances, stay away from heeled bootiesas your feet will surely get hurt. However, if you are attending special occasions and corporate functions, heel bootiesis the perfect footwear. — John Rudy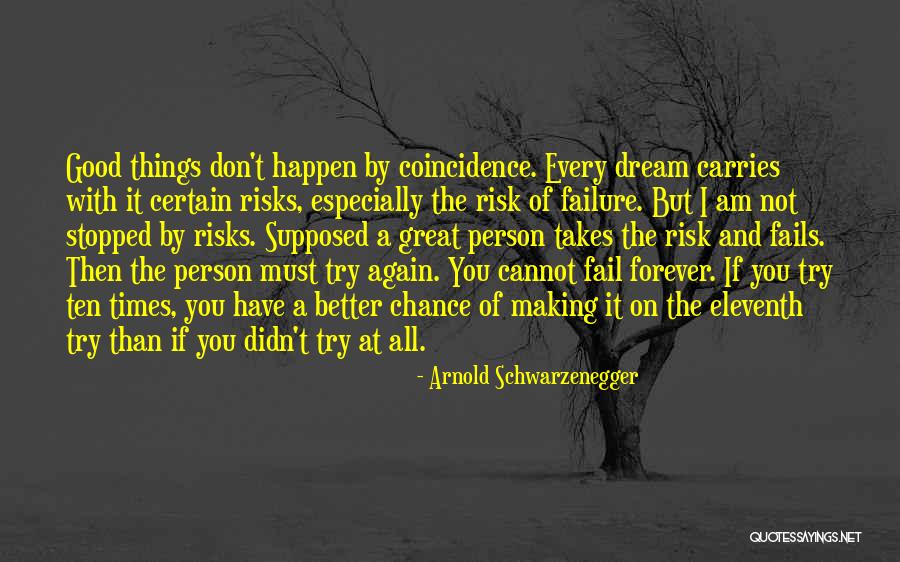 Good things don't happen by coincidence. Every dream carries with it certain risks, especially the risk of failure. But I am not stopped by risks. Supposed a great person takes the risk and fails. Then the person must try again. You cannot fail forever. If you try ten times, you have a better chance of making it on the eleventh try than if you didn't try at all. — Arnold Schwarzenegger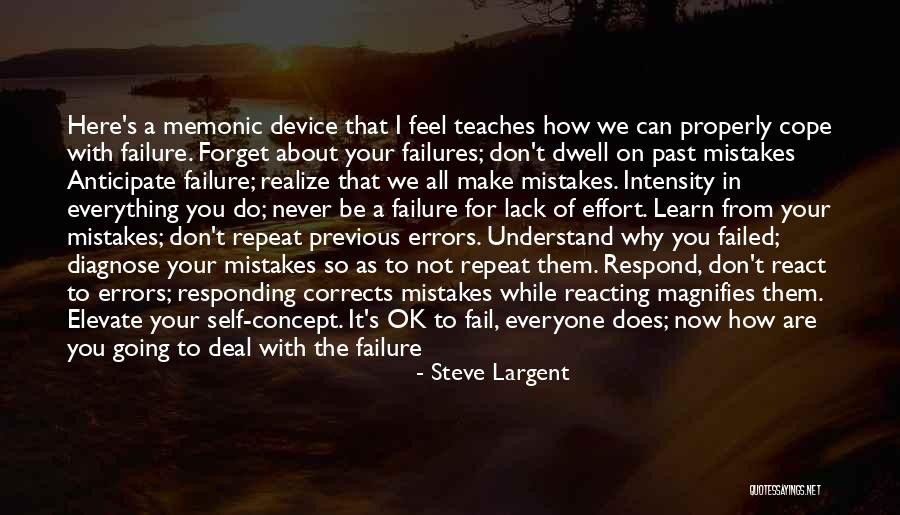 Here's a memonic device that I feel teaches how we can properly cope with failure. Forget about your failures; don't dwell on past mistakes Anticipate failure; realize that we all make mistakes. Intensity in everything you do; never be a failure for lack of effort. Learn from your mistakes; don't repeat previous errors. Understand why you failed; diagnose your mistakes so as to not repeat them. Respond, don't react to errors; responding corrects mistakes while reacting magnifies them. Elevate your self-concept. It's OK to fail, everyone does; now how are you going to deal with the failure — Steve Largent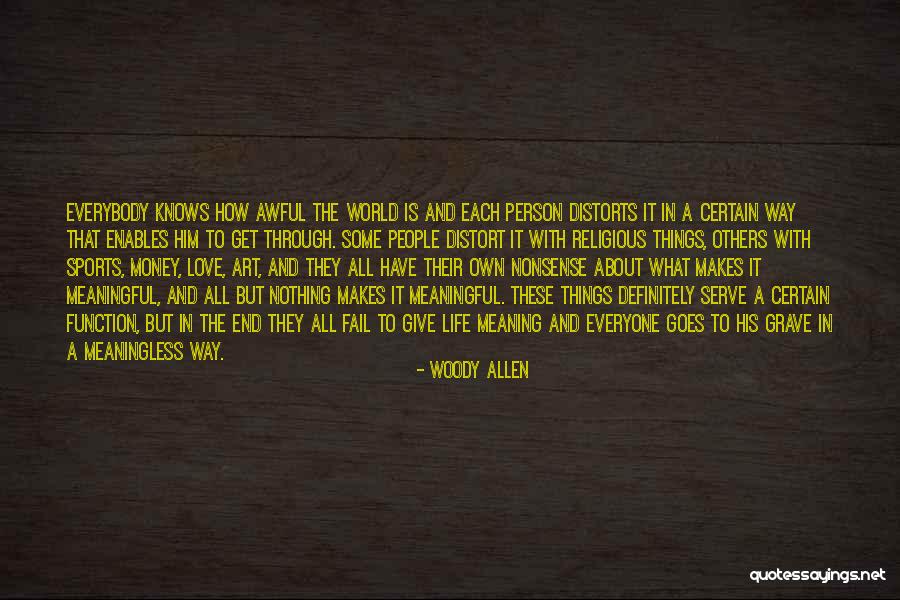 Everybody knows how awful the world is and each person distorts it in a certain way that enables him to get through. Some people distort it with religious things, others with sports, money, love, art, and they all have their own nonsense about what makes it meaningful, and all but nothing makes it meaningful. These things definitely serve a certain function, but in the end they all fail to give life meaning and everyone goes to his grave in a meaningless way. — Woody Allen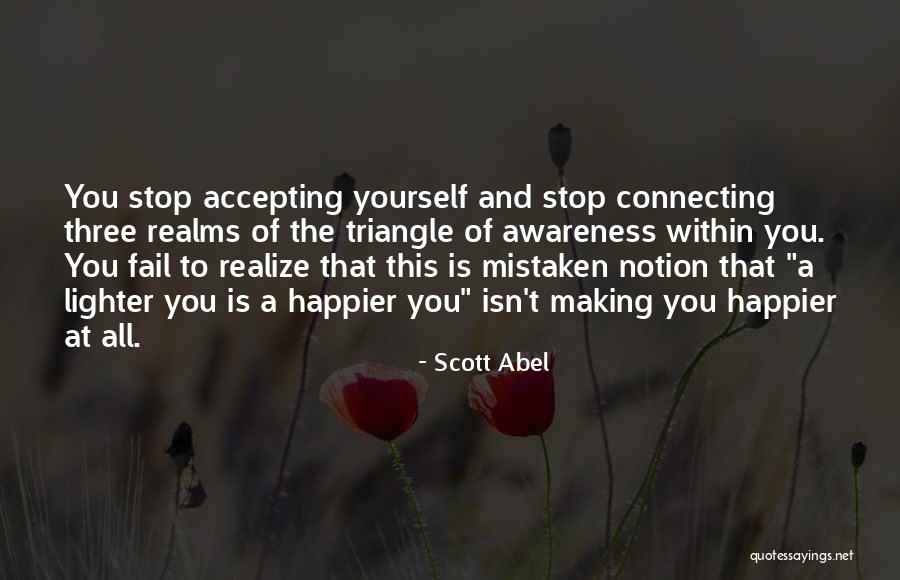 You stop accepting yourself and stop connecting three realms of the triangle of awareness within you. You fail to realize that this is mistaken notion that "a lighter you is a happier you" isn't making you happier at all. — Scott Abel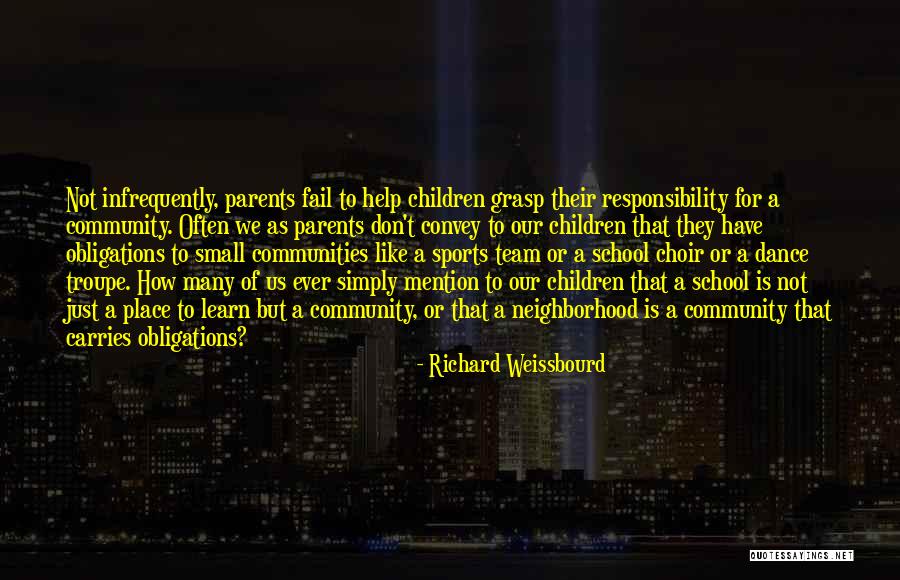 Not infrequently, parents fail to help children grasp their responsibility for a community. Often we as parents don't convey to our children that they have obligations to small communities like a sports team or a school choir or a dance troupe. How many of us ever simply mention to our children that a school is not just a place to learn but a community, or that a neighborhood is a community that carries obligations? — Richard Weissbourd