Spend Time With Your Dad Quotes & Sayings
Enjoy reading and share 26 famous quotes about Spend Time With Your Dad with everyone.
Top Spend Time With Your Dad Quotes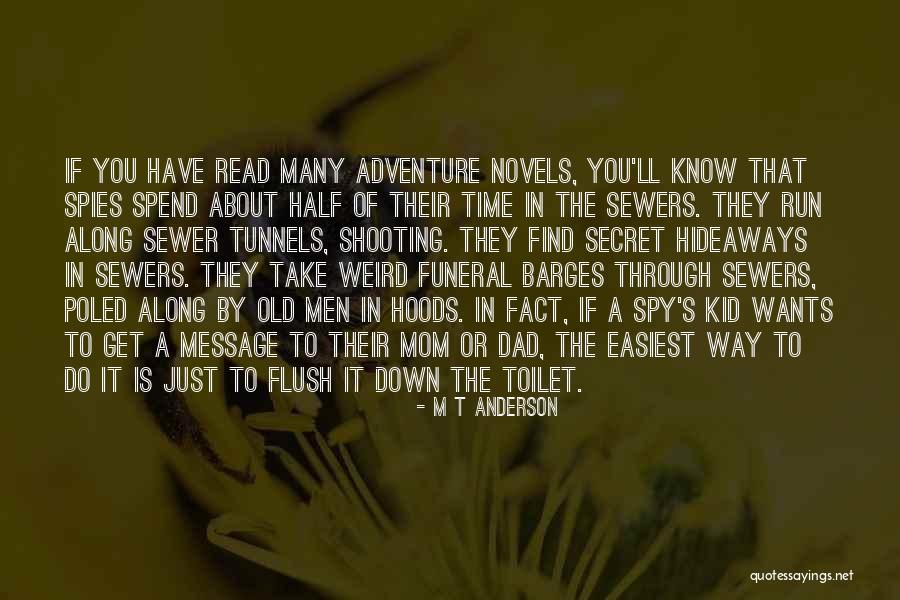 If you have read many adventure novels, you'll know that spies spend about half of their time in the sewers. They run along sewer tunnels, shooting. They find secret hideaways in sewers. They take weird funeral barges through sewers, poled along by old men in hoods. In fact, if a spy's kid wants to get a message to their mom or dad, the easiest way to do it is just to flush it down the toilet. — M T Anderson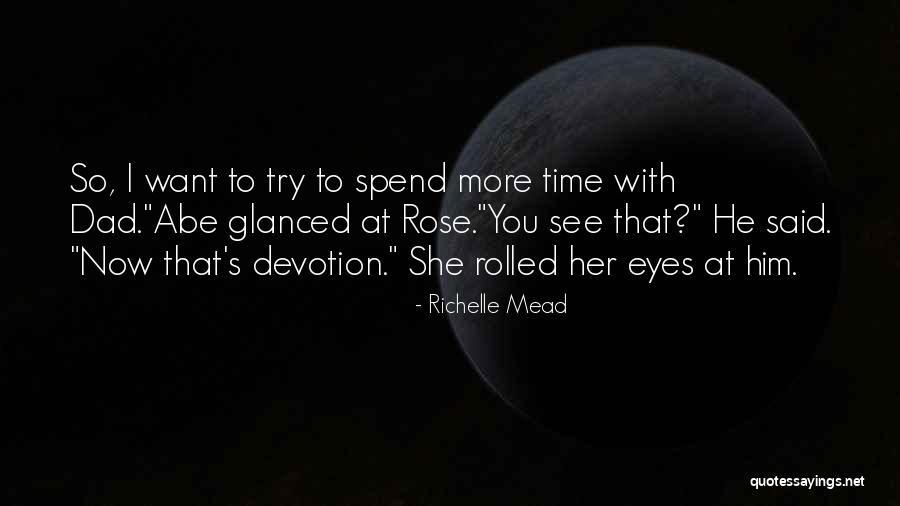 So, I want to try to spend more time with Dad."
Abe glanced at Rose."You see that?" He said. "Now that's devotion." She rolled her eyes at him. — Richelle Mead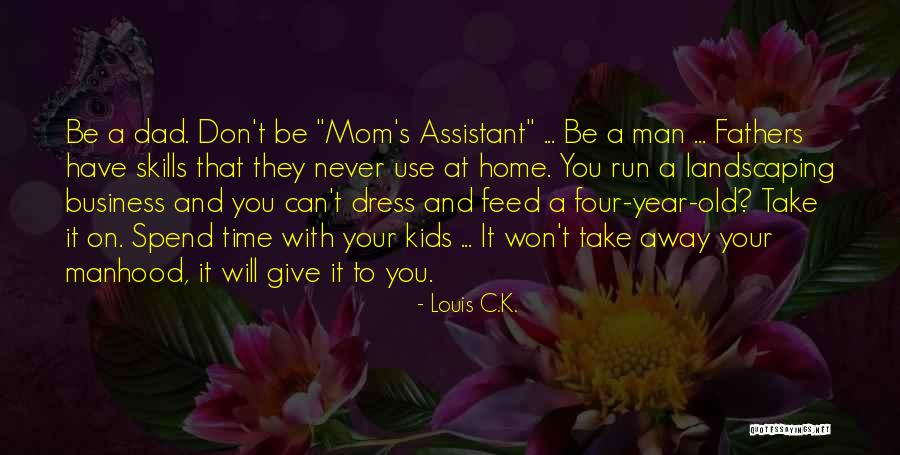 Be a dad. Don't be "Mom's Assistant" ... Be a man ... Fathers have skills that they never use at home. You run a landscaping business and you can't dress and feed a four-year-old? Take it on. Spend time with your kids ... It won't take away your manhood, it will give it to you. — Louis C.K.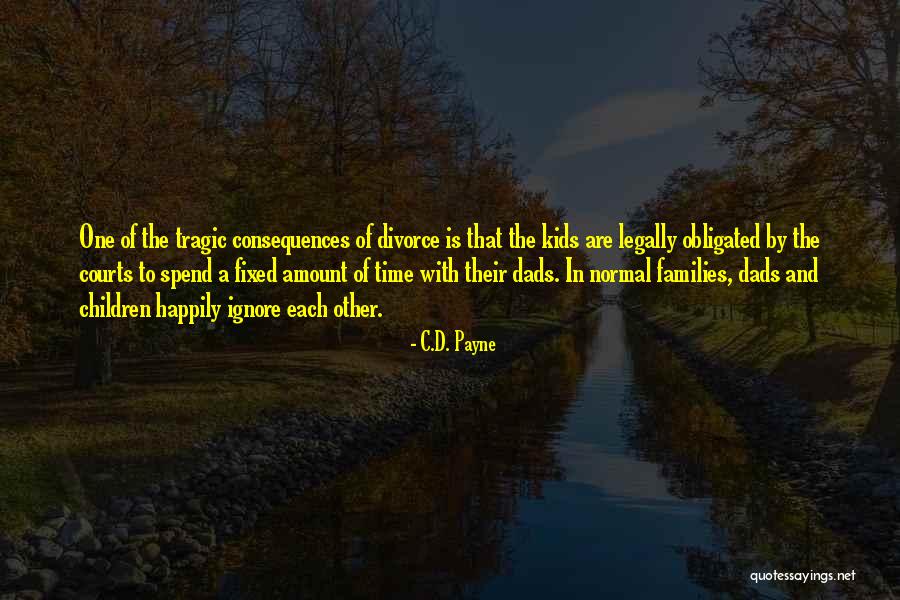 One of the tragic consequences of divorce is that the kids are legally obligated by the courts to spend a fixed amount of time with their dads. In normal families, dads and children happily ignore each other. — C.D. Payne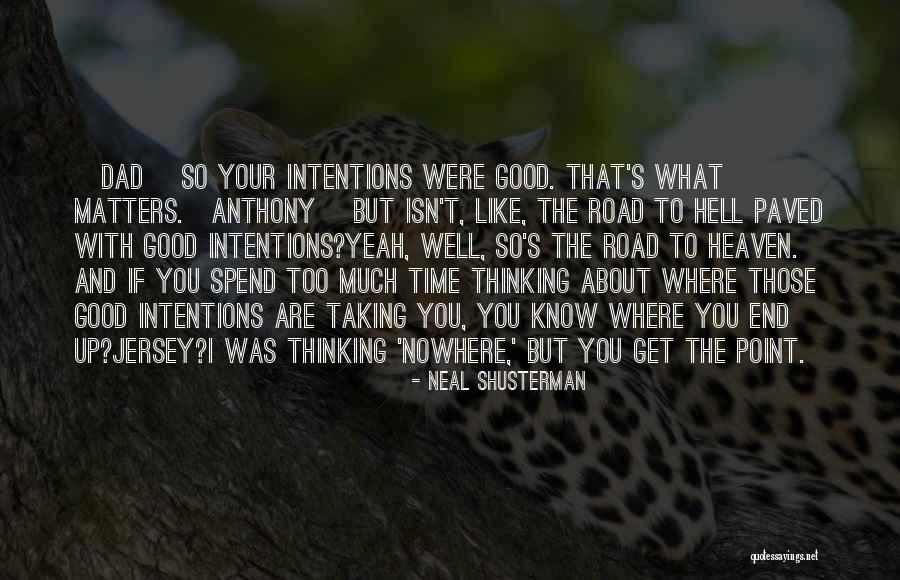 [Dad] So your intentions were good. That's what matters.
[Anthony] But isn't, like, the road to hell paved with good intentions?
Yeah, well, so's the road to heaven. And if you spend too much time thinking about where those good intentions are taking you, you know where you end up?
Jersey?
I was thinking 'nowhere,' but you get the point. — Neal Shusterman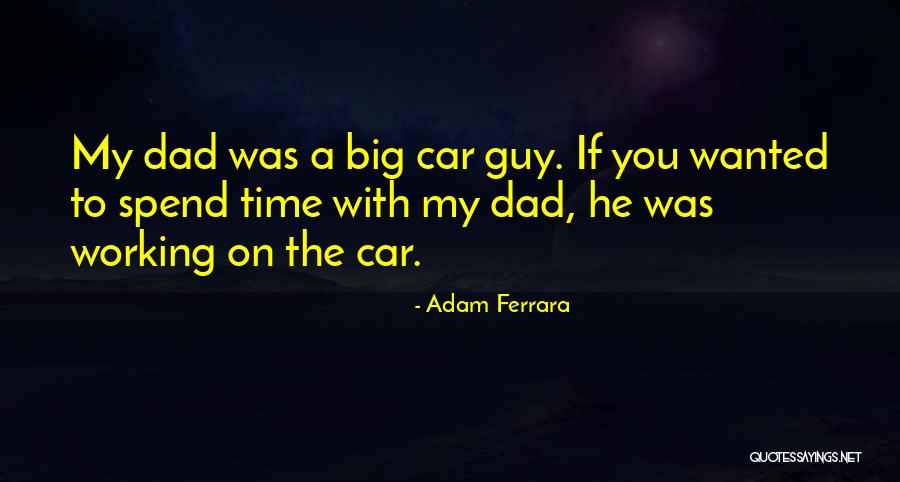 My dad was a big car guy. If you wanted to spend time with my dad, he was working on the car. — Adam Ferrara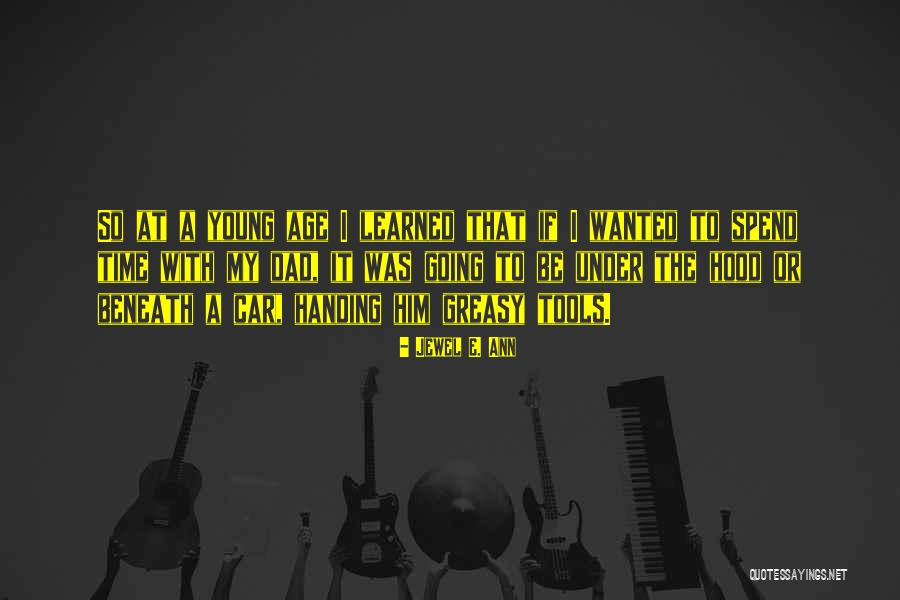 So at a young age I learned that if I wanted to spend time with my dad, it was going to be under the hood or beneath a car, handing him greasy tools. — Jewel E. Ann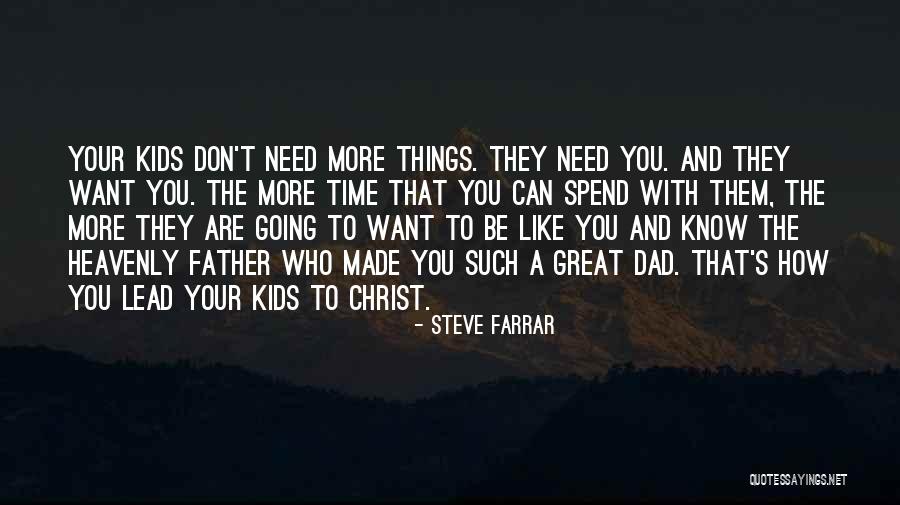 Your kids don't need more things. They need you. And they want you. The more time that you can spend with them, the more they are going to want to be like you and know the Heavenly Father who made you such a great dad. That's how you lead your kids to Christ. — Steve Farrar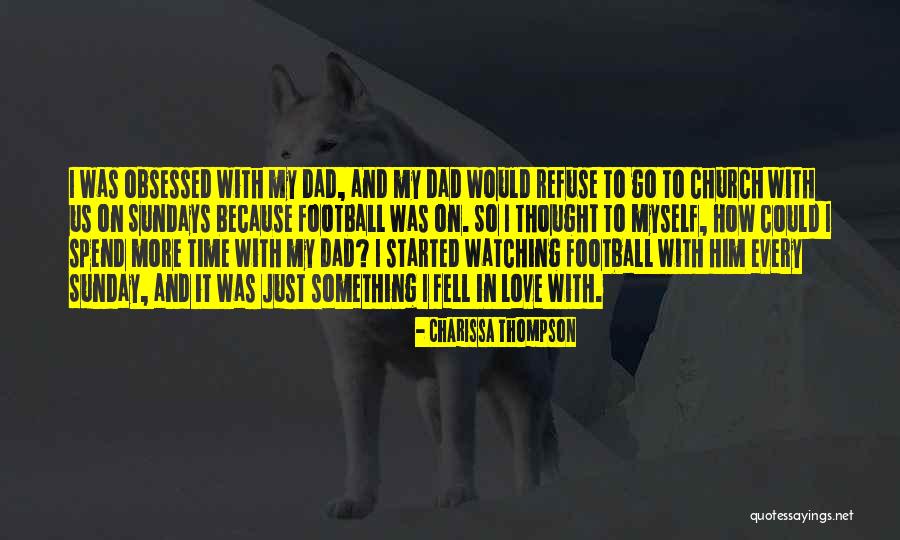 I was obsessed with my dad, and my dad would refuse to go to church with us on Sundays because football was on. So I thought to myself, how could I spend more time with my dad? I started watching football with him every Sunday, and it was just something I fell in love with. — Charissa Thompson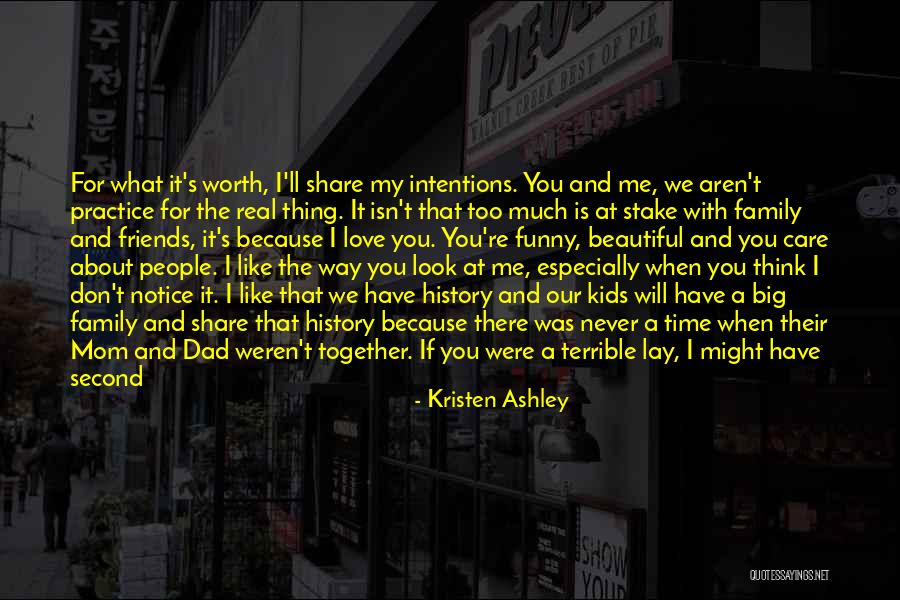 For what it's worth, I'll share my intentions. You and me, we aren't practice for the real thing. It isn't that too much is at stake with family and friends, it's because I love you. You're funny, beautiful and you care about people. I like the way you look at me, especially when you think I don't notice it. I like that we have history and our kids will have a big family and share that history because there was never a time when their Mom and Dad weren't together. If you were a terrible lay, I might have second thoughts but you and I are dynamite together. I intend to marry you and spend the rest of my life with you. If that freaks you out, tough, because now we've started this, there's no goin' back. — Kristen Ashley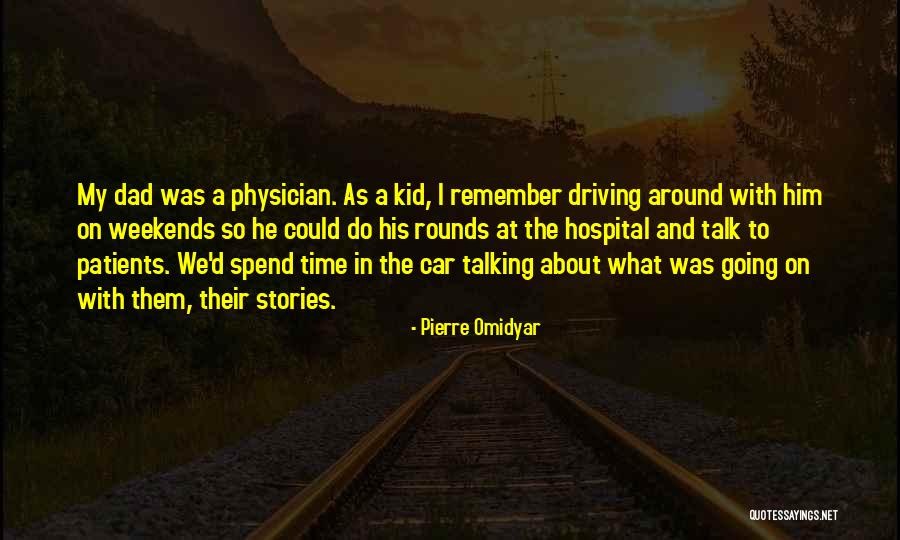 My dad was a physician. As a kid, I remember driving around with him on weekends so he could do his rounds at the hospital and talk to patients. We'd spend time in the car talking about what was going on with them, their stories. — Pierre Omidyar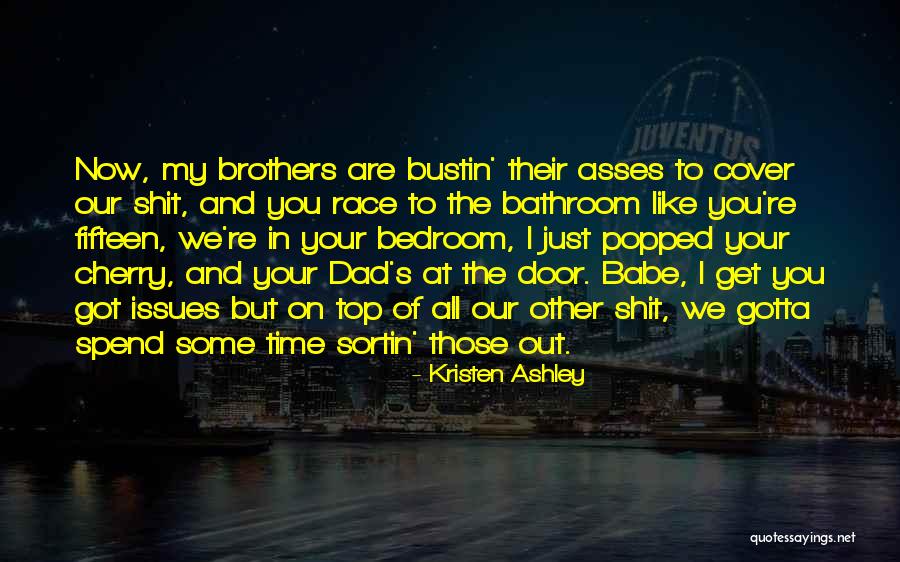 Now, my brothers are bustin' their asses to cover our shit, and you race to the bathroom like you're fifteen, we're in your bedroom, I just popped your cherry, and your Dad's at the door. Babe, I get you got issues but on top of all our other shit, we gotta spend some time sortin' those out. — Kristen Ashley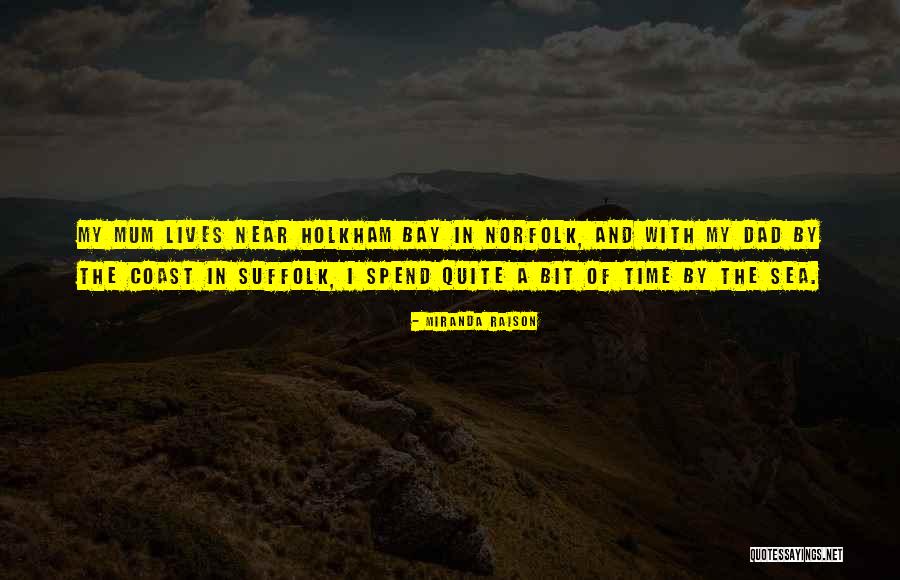 My mum lives near Holkham Bay in Norfolk, and with my dad by the coast in Suffolk, I spend quite a bit of time by the sea. — Miranda Raison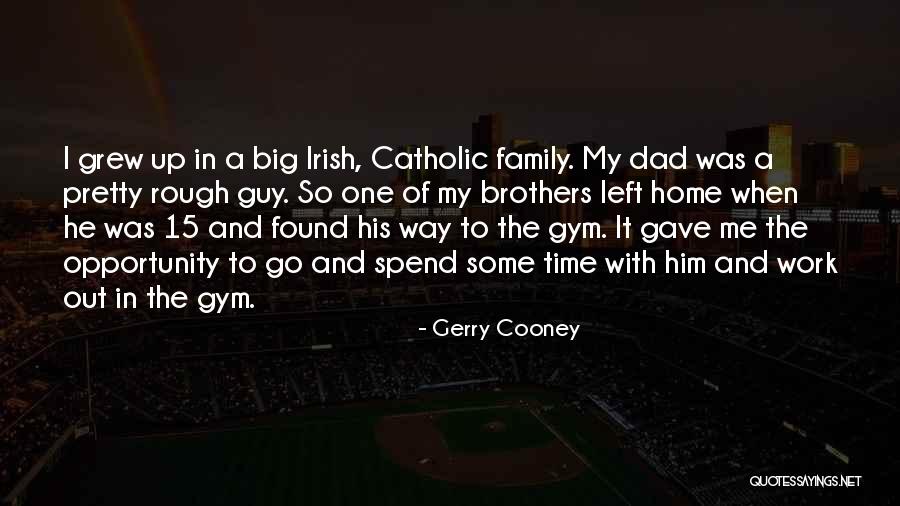 I grew up in a big Irish, Catholic family. My dad was a pretty rough guy. So one of my brothers left home when he was 15 and found his way to the gym. It gave me the opportunity to go and spend some time with him and work out in the gym. — Gerry Cooney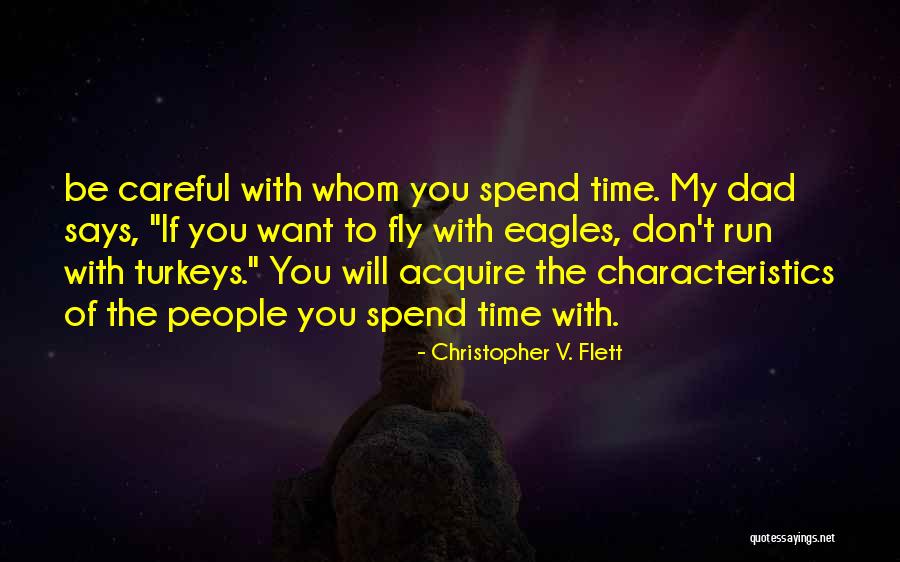 be careful with whom you spend time. My dad says, "If you want to fly with eagles, don't run with turkeys." You will acquire the characteristics of the people you spend time with. — Christopher V. Flett
My sister and I would race on the weekends. It was a way for my sister, my mom and me to spend time with my dad. He worked all week and worked a lot so it was a great way for us to spend time as a family and have fun. — Danica Patrick
I had an amazing childhood, lots of love. But my dad worked his tail off, getting up at 4 in the morning and going off at 5, 6 o'clock, yet he always had time to spend with his kids and his wife. — Criss Angel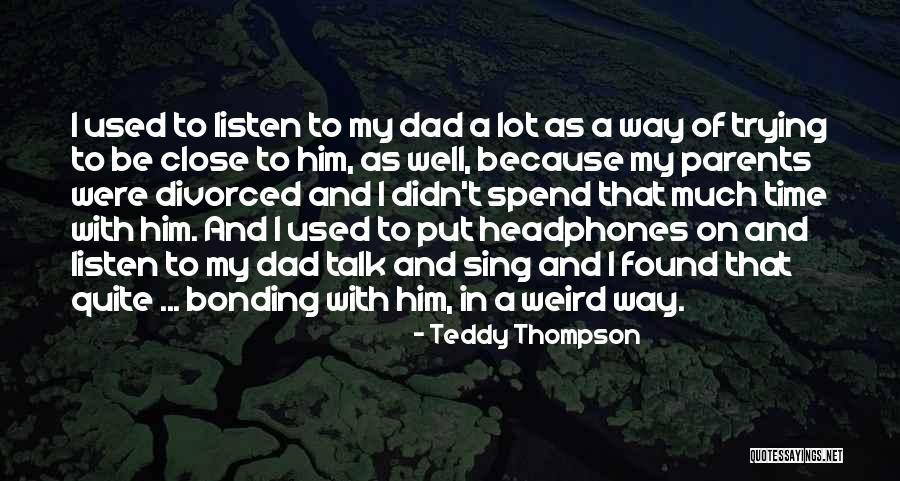 I used to listen to my dad a lot as a way of trying to be close to him, as well, because my parents were divorced and I didn't spend that much time with him. And I used to put headphones on and listen to my dad talk and sing and I found that quite ... bonding with him, in a weird way. — Teddy Thompson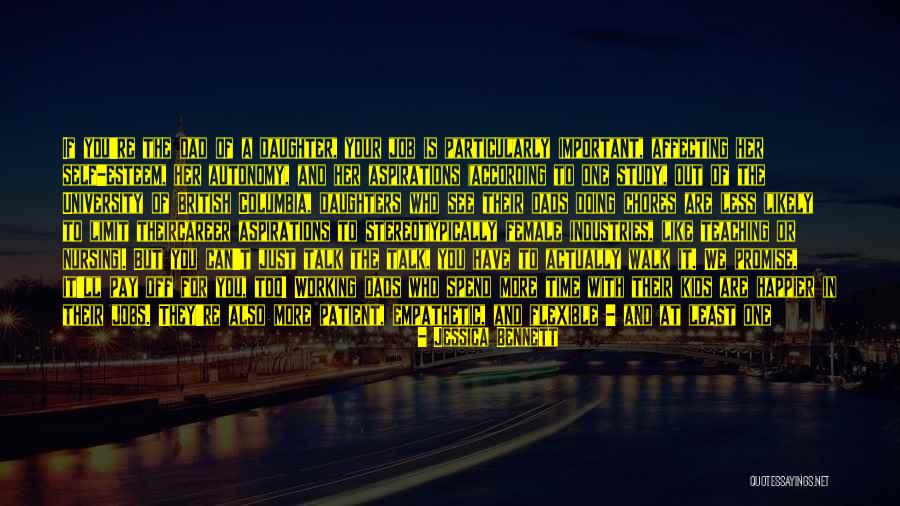 If you're the dad of a daughter, your job is particularly important, affecting her self-esteem, her autonomy, and her aspirations (according to one study, out of the University of British Columbia, daughters who see their dads doing chores are less likely to limit their
career aspirations to stereotypically female industries, like teaching or nursing). But you can't just talk the talk, you have to actually walk it. We promise, it'll pay off for you, too! Working dads who spend more time with their kids are happier in their jobs. They're also more patient, empathetic, and flexible - and at least one study claims it might just help them live longer. — Jessica Bennett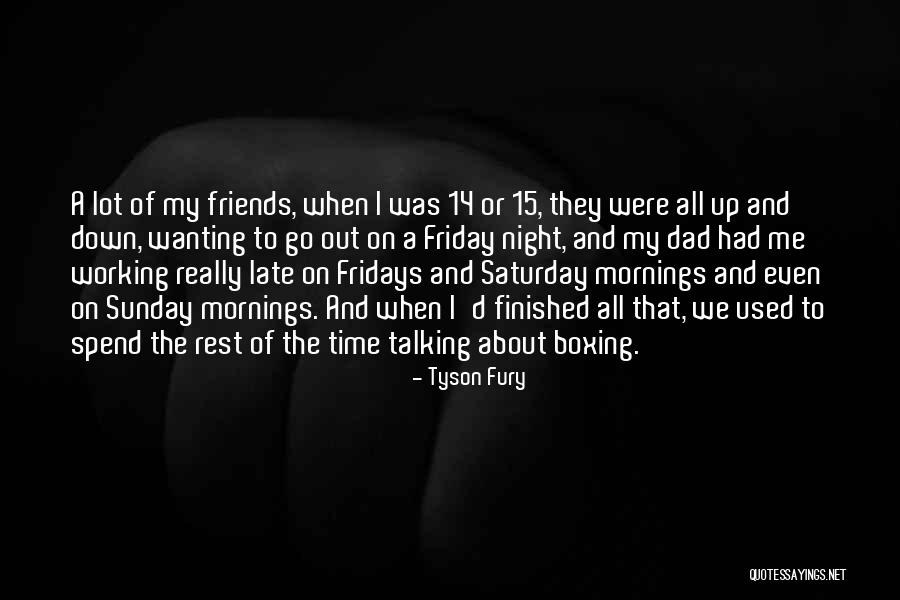 A lot of my friends, when I was 14 or 15, they were all up and down, wanting to go out on a Friday night, and my dad had me working really late on Fridays and Saturday mornings and even on Sunday mornings. And when I'd finished all that, we used to spend the rest of the time talking about boxing. — Tyson Fury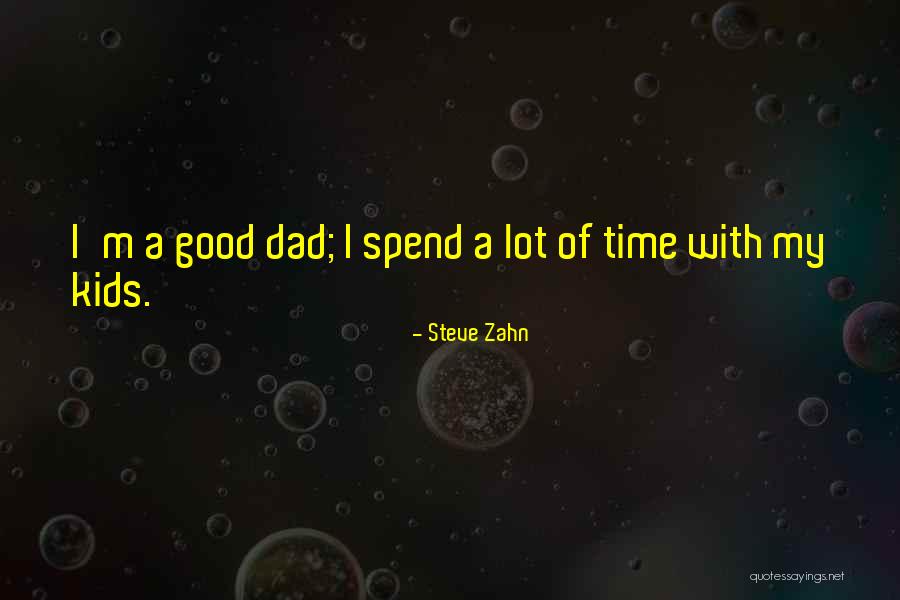 I'm a good dad; I spend a lot of time with my kids. — Steve Zahn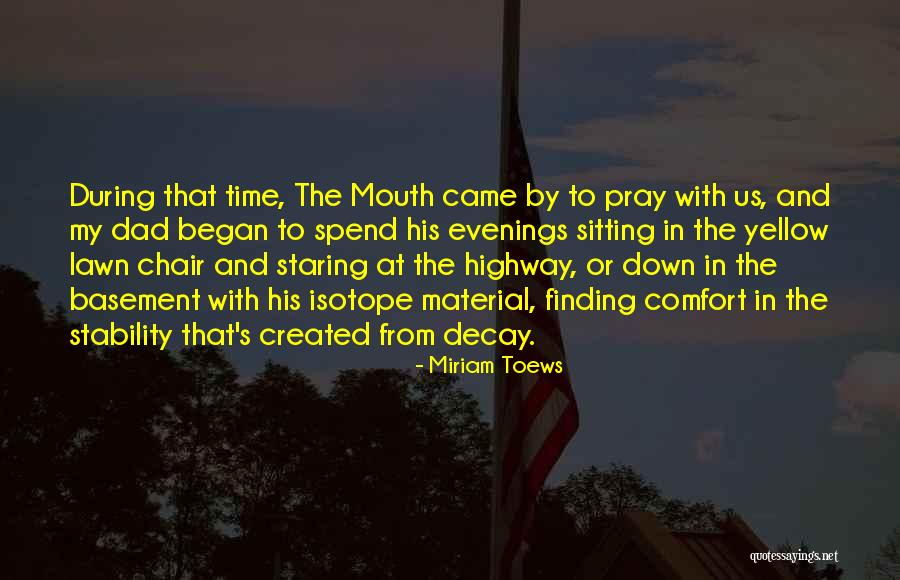 During that time, The Mouth came by to pray with us, and my dad began to spend his evenings sitting in the yellow lawn chair and staring at the highway, or down in the basement with his isotope material, finding comfort in the stability that's created from decay. — Miriam Toews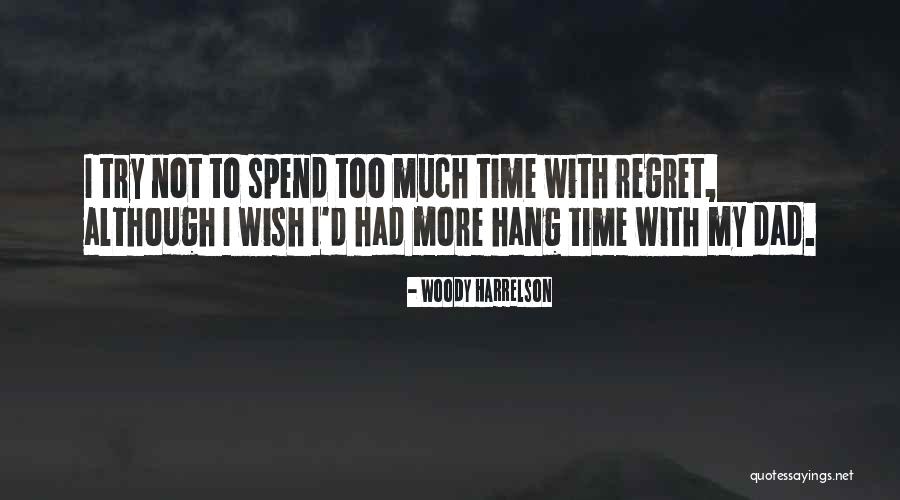 I try not to spend too much time with regret, although I wish I'd had more hang time with my dad. — Woody Harrelson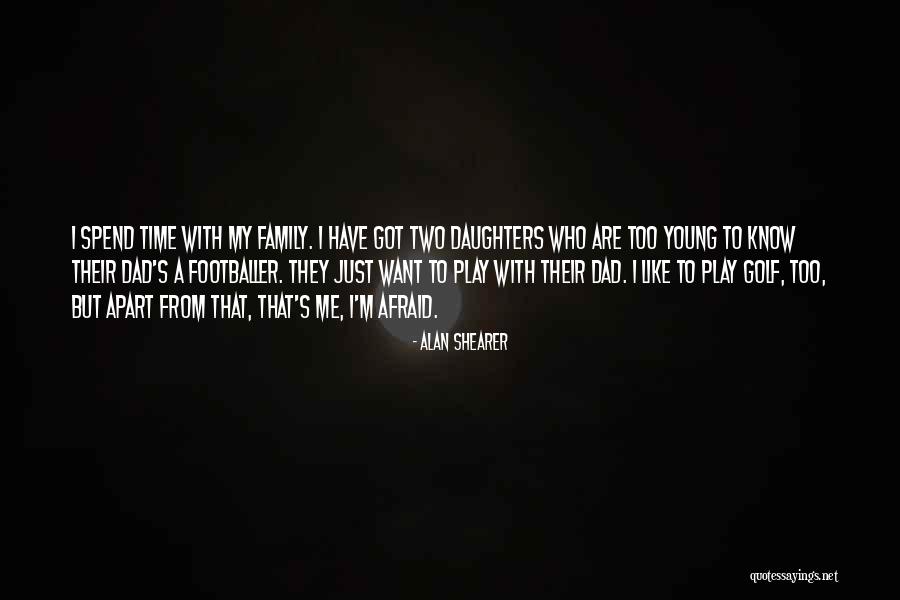 I spend time with my family. I have got two daughters who are too young to know their Dad's a footballer. They just want to play with their Dad. I like to play golf, too, but apart from that, that's me, I'm afraid. — Alan Shearer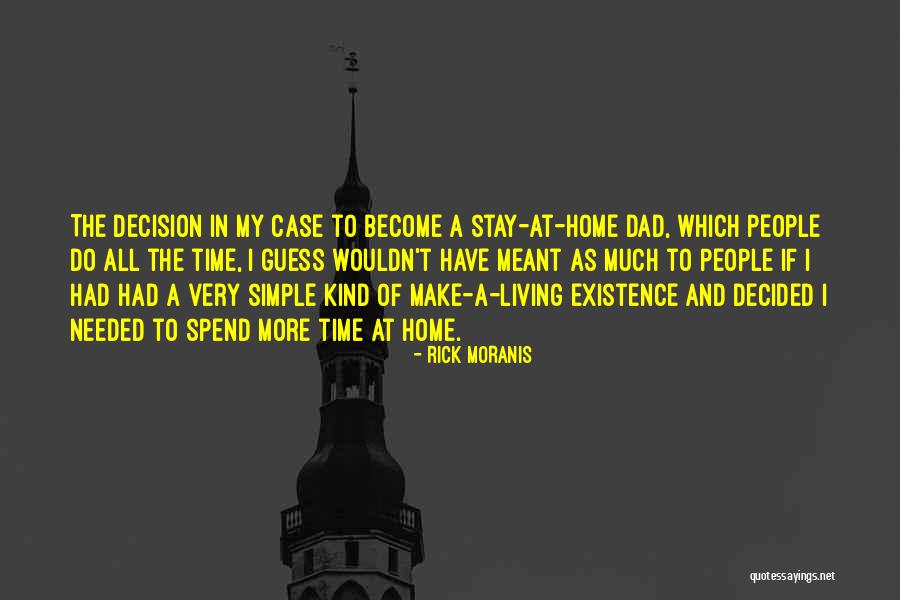 The decision in my case to become a stay-at-home dad, which people do all the time, I guess wouldn't have meant as much to people if I had had a very simple kind of make-a-living existence and decided I needed to spend more time at home. — Rick Moranis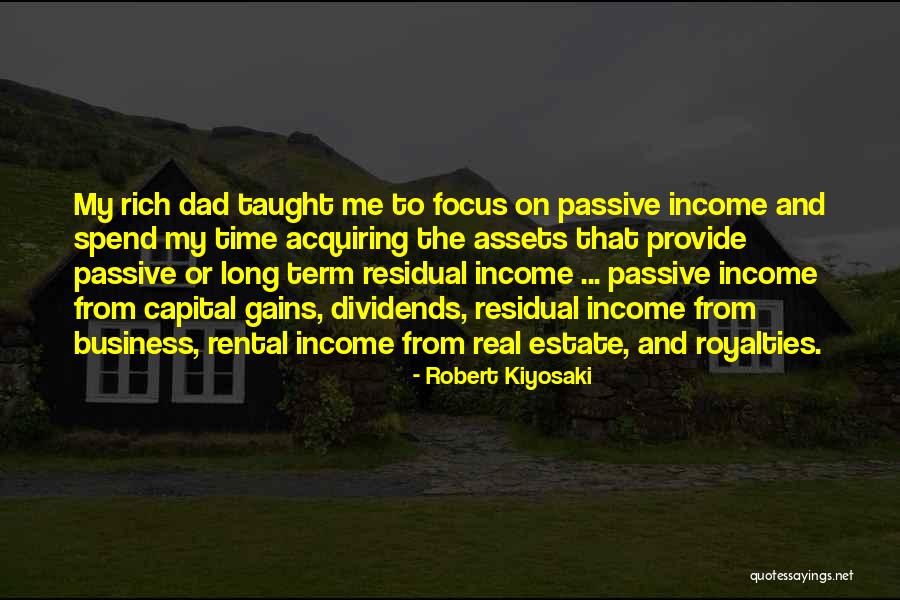 My rich dad taught me to focus on passive income and spend my time acquiring the assets that provide passive or long term residual income ... passive income from capital gains, dividends, residual income from business, rental income from real estate, and royalties. — Robert Kiyosaki