Sparkly Love Quotes & Sayings
Enjoy reading and share 19 famous quotes about Sparkly Love with everyone.
Top Sparkly Love Quotes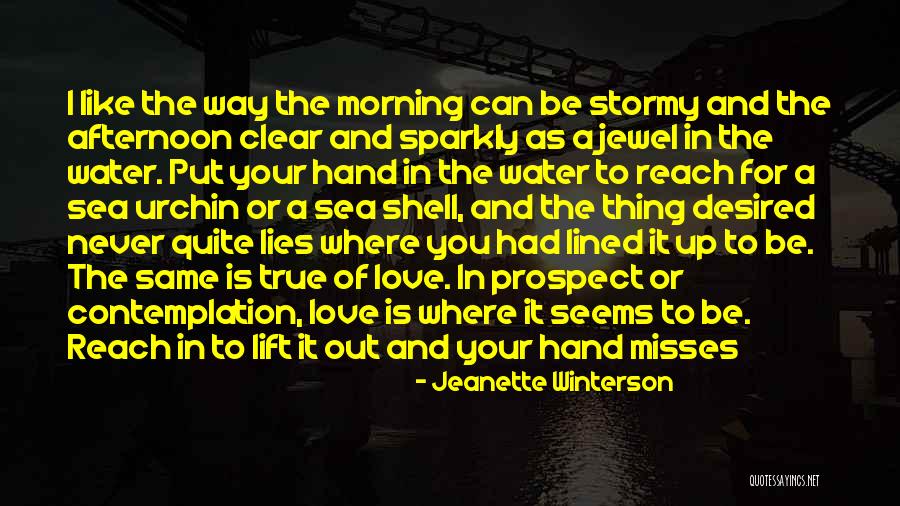 I like the way the morning can be stormy and the afternoon clear and sparkly as a jewel in the water. Put your hand in the water to reach for a sea urchin or a sea shell, and the thing desired never quite lies where you had lined it up to be. The same is true of love. In prospect or contemplation, love is where it seems to be. Reach in to lift it out and your hand misses — Jeanette Winterson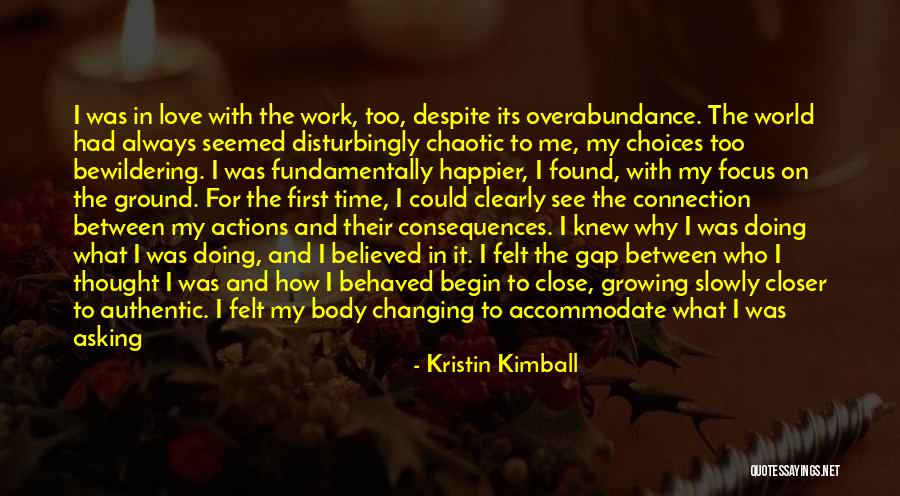 I was in love with the work, too, despite its overabundance. The world had always seemed disturbingly chaotic to me, my choices too bewildering. I was fundamentally happier, I found, with my focus on the ground. For the first time, I could clearly see the connection between my actions and their consequences. I knew why I was doing what I was doing, and I believed in it. I felt the gap between who I thought I was and how I behaved begin to close, growing slowly closer to authentic. I felt my body changing to accommodate what I was asking of it. I could lift the harness onto Sam's back without asphyxiating myself. I could carry two full five-gallon buckets with ease, tottering down the aisle of the barn like a Chinese peasant. I had always been attracted to the empty, sparkly grab bag of instant gratification, and I was beginning to learn something about the peace you can find inside an infinite challenge. — Kristin Kimball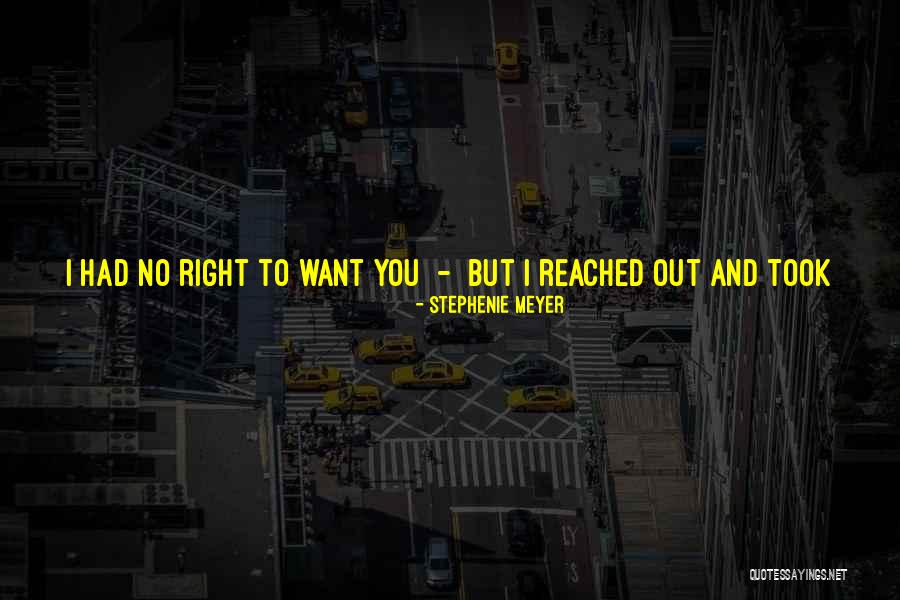 I had no right to want you - but I reached out and took you anyway. And now look what's become of you! Trying to seduce a vampire."
(Edward Cullen, Eclipse)~Stephenie Meyer — Stephenie Meyer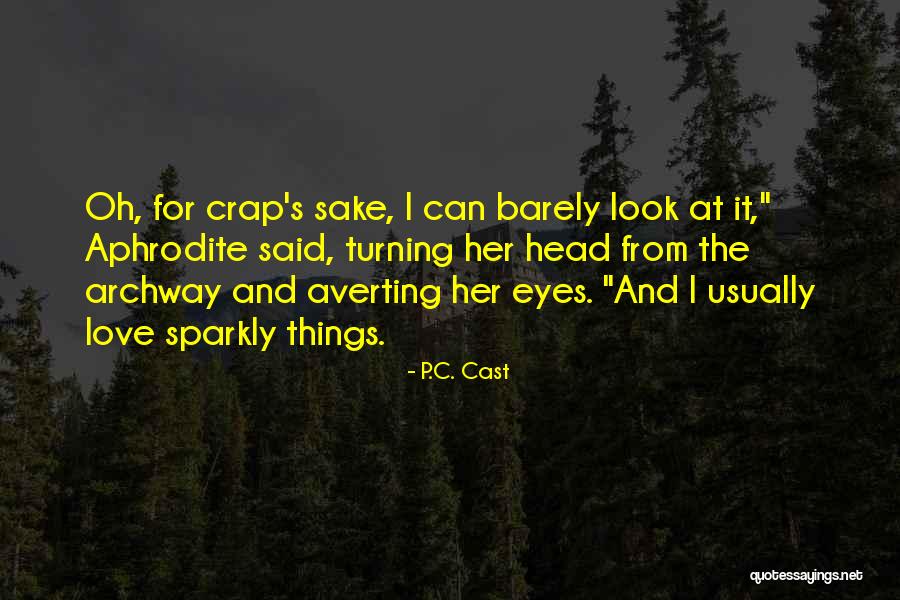 Oh, for crap's sake, I can barely look at it," Aphrodite said, turning her head from the archway and averting her eyes. "And I usually love sparkly things. — P.C. Cast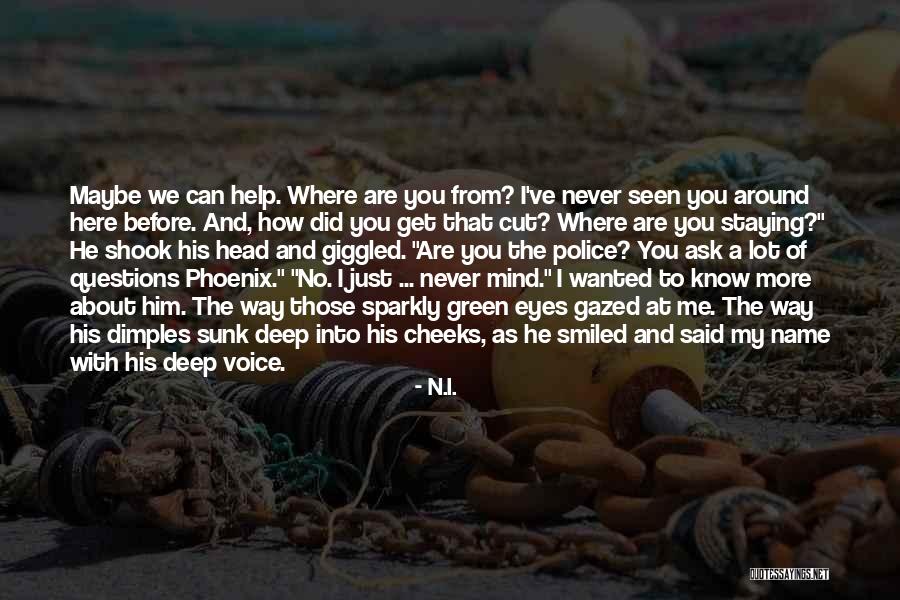 Maybe we can help. Where are you from? I've never seen you around here before. And, how did you get that cut? Where are you staying?" He shook his head and giggled. "Are you the police? You ask a lot of questions Phoenix." "No. I just ... never mind." I wanted to know more about him. The way those sparkly green eyes gazed at me. The way his dimples sunk deep into his cheeks, as he smiled and said my name with his deep voice. — N.I.
People always fall in love with the most perfect aspects of each other's personalities. Who wouldn't? Anybody can love the most wonderful parts of another person. But that's not the clever trick. The really clever trick is this: Can you accept the flaws? Can you look at your partner's faults honestly and say, 'I can work around that. I can make something out of it.'? Because the good stuff is always going to be there, and it's always going to pretty and sparkly, but the crap underneath can ruin you. — Elizabeth Gilbert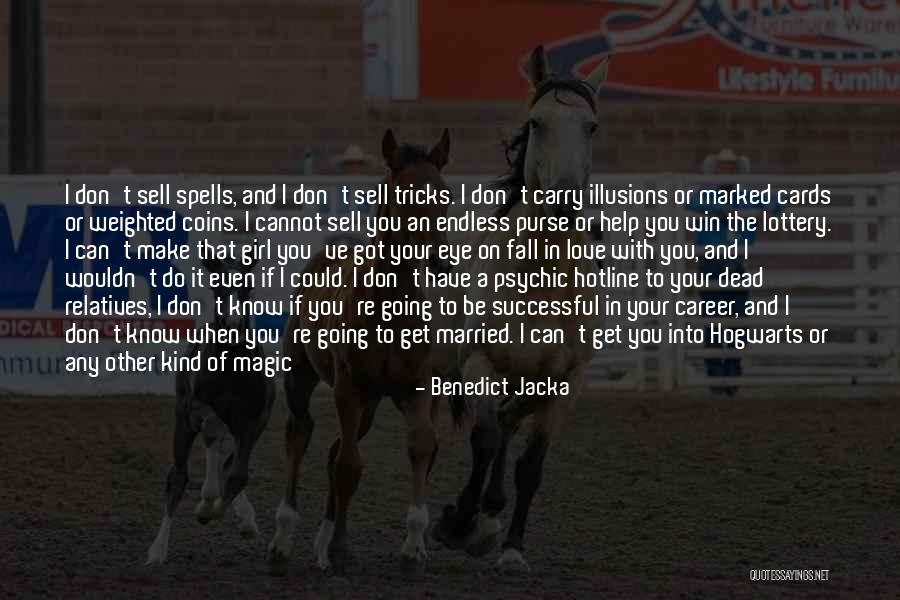 I don't sell spells, and I don't sell tricks. I don't carry illusions or marked cards or weighted coins. I cannot sell you an endless purse or help you win the lottery. I can't make that girl you've got your eye on fall in love with you, and I wouldn't do it even if I could. I don't have a psychic hotline to your dead relatives, I don't know if you're going to be successful in your career, and I don't know when you're going to get married. I can't get you into Hogwarts or any other kind of magic school, and if you even mention those stupid sparkly vampires I will do something unpleasant to you. — Benedict Jacka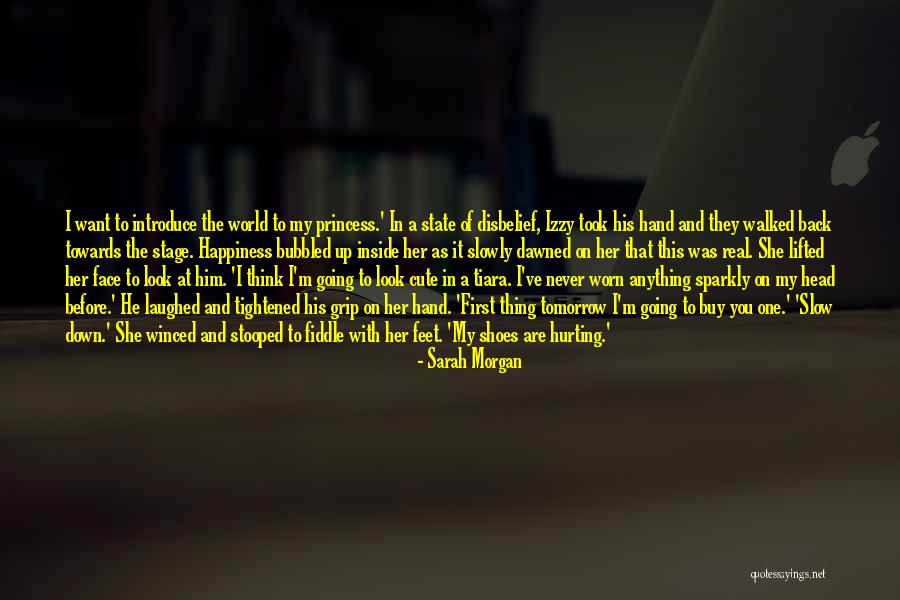 I want to introduce the world to my princess.'
In a state of disbelief, Izzy took his hand and they walked back towards the stage.
Happiness bubbled up inside her as it slowly dawned on her that this was real. She lifted her
face to look at him. 'I think I'm going to look cute in a tiara. I've never worn anything sparkly on
my head before.'
He laughed and tightened his grip on her hand. 'First thing tomorrow I'm going to buy you one.'
'Slow down.' She winced and stooped to fiddle with her feet. 'My shoes are hurting.'
'This is not news. Your shoes are always hurting, tesoro.'
'Do princesses absolutely have to wear shoes at all times?'
A slow smile spread across his face and he scooped her into his arms and carried her the last
few steps onto the stage. 'Of course not. Didn't you read Cinderella? — Sarah Morgan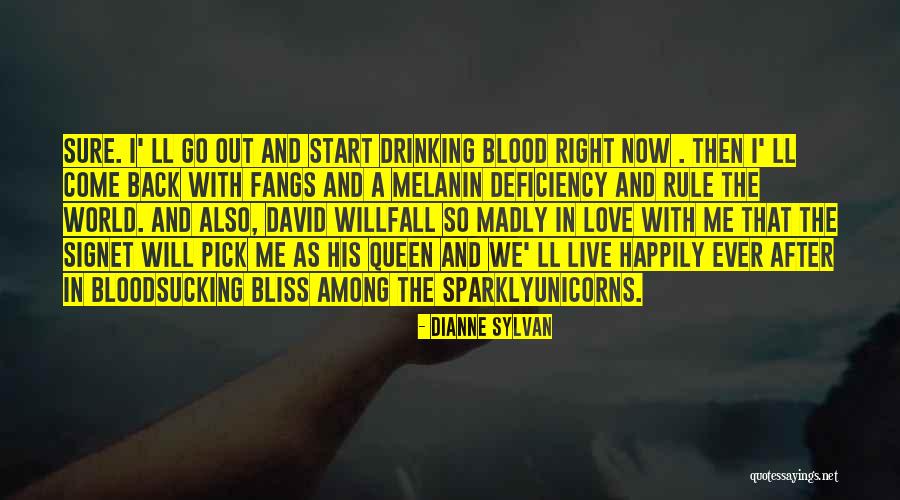 Sure. I' ll go out and start drinking blood right now . Then I' ll come back with fangs and a melanin deficiency and rule the world. And also, David will
fall so madly in love with me that the Signet will pick me as his Queen and we' ll live happily ever after in bloodsucking bliss among the sparkly
unicorns. — Dianne Sylvan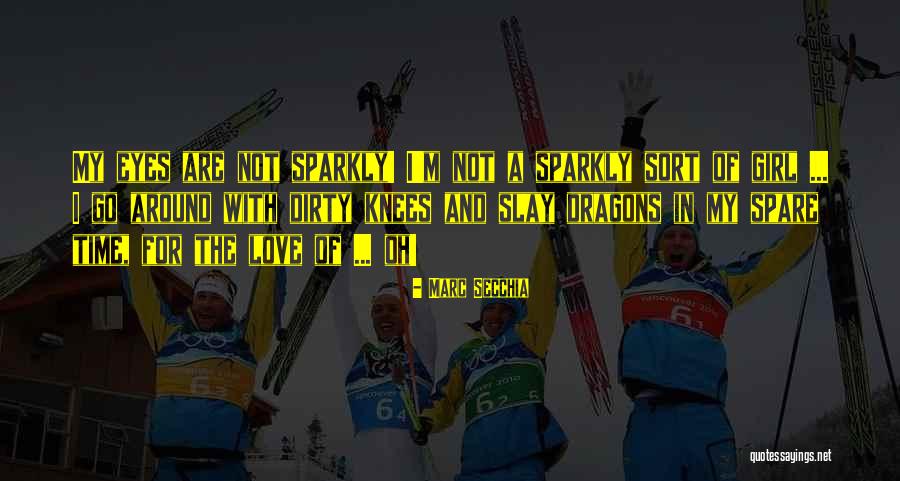 My eyes are not sparkly! I'm not a sparkly sort of girl ... I go around with dirty knees and slay dragons in my spare time, for the love of ... oh! — Marc Secchia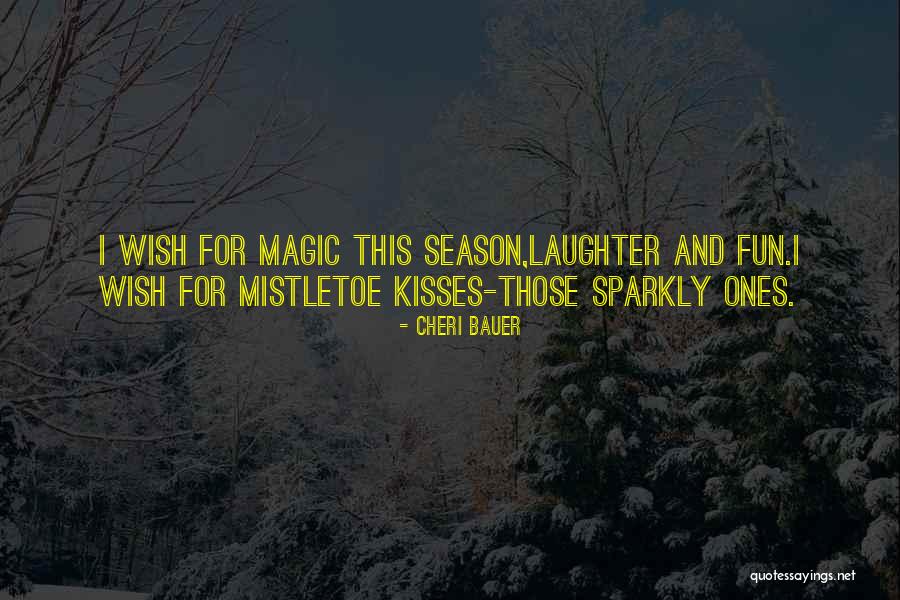 I wish for magic this season,
laughter and fun.
I wish for mistletoe kisses-
those sparkly ones. — Cheri Bauer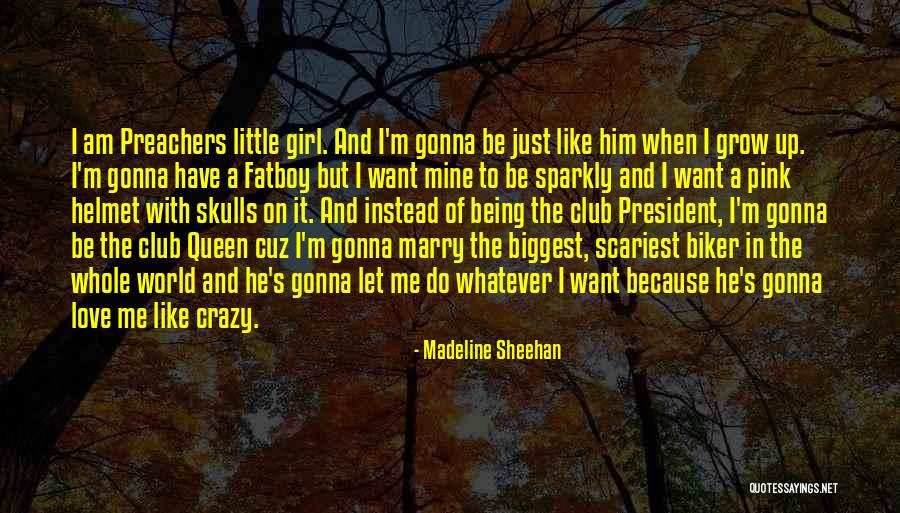 I am Preachers little girl. And I'm gonna be just like him when I grow up. I'm gonna have a Fatboy but I want mine to be sparkly and I want a pink helmet with skulls on it. And instead of being the club President, I'm gonna be the club Queen cuz I'm gonna marry the biggest, scariest biker in the whole world and he's gonna let me do whatever I want because he's gonna love me like crazy. — Madeline Sheehan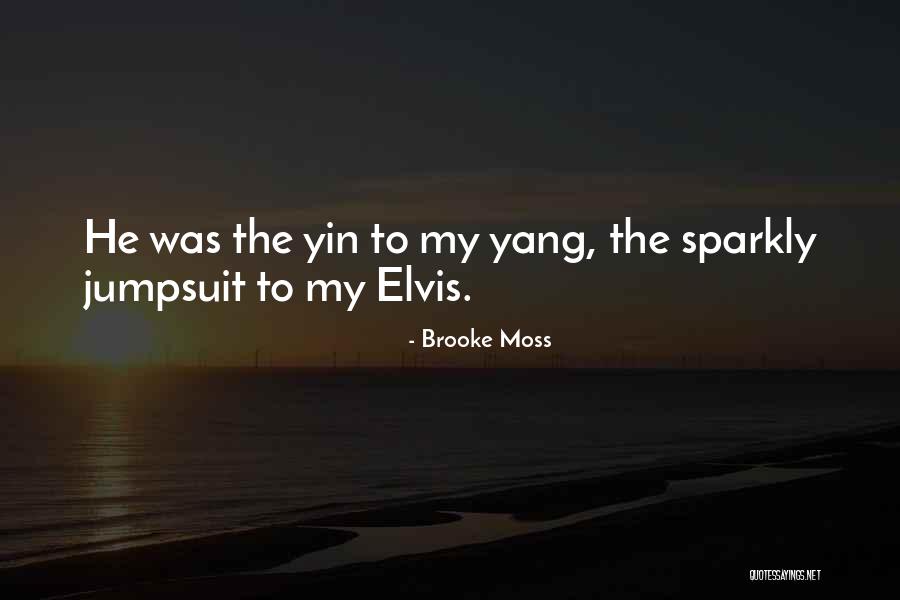 He was the yin to my yang, the sparkly jumpsuit to my Elvis. — Brooke Moss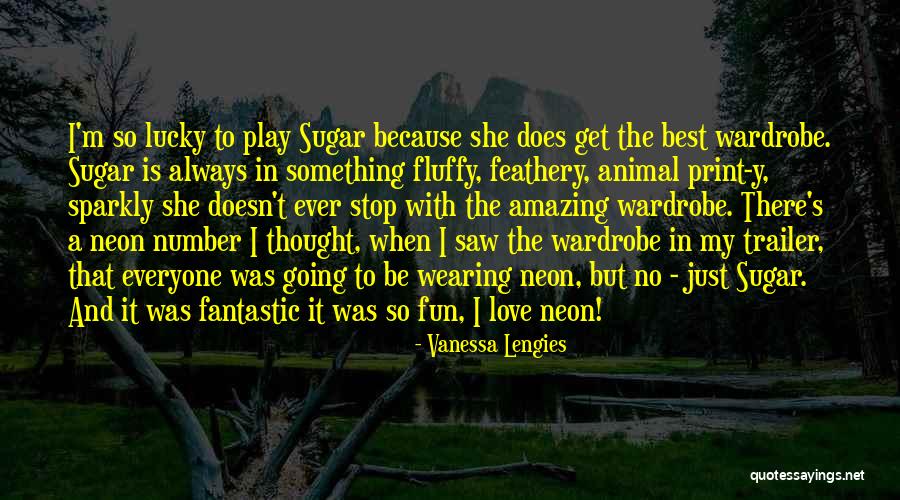 I'm so lucky to play Sugar because she does get the best wardrobe. Sugar is always in something fluffy, feathery, animal print-y, sparkly she doesn't ever stop with the amazing wardrobe. There's a neon number I thought, when I saw the wardrobe in my trailer, that everyone was going to be wearing neon, but no - just Sugar. And it was fantastic it was so fun, I love neon! — Vanessa Lengies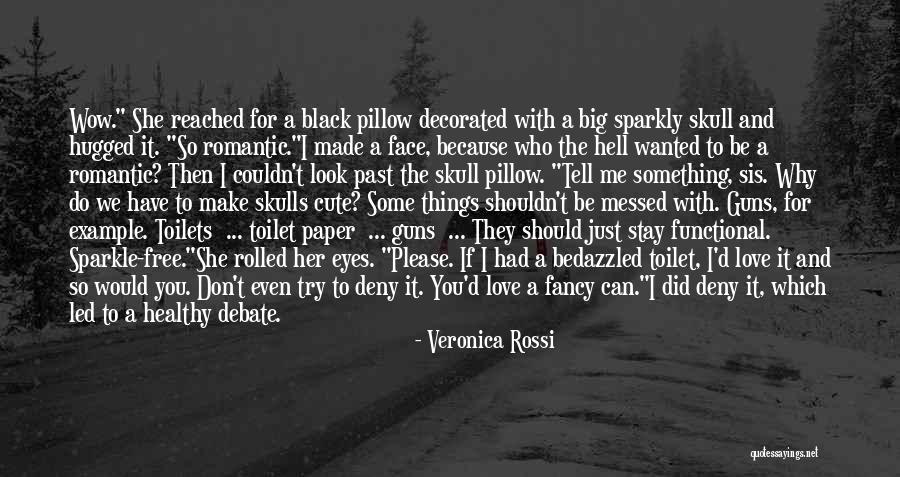 Wow." She reached for a black pillow decorated with a big sparkly skull and hugged it. "So romantic."
I made a face, because who the hell wanted to be a romantic? Then I couldn't look past the skull pillow. "Tell me something, sis. Why do we have to make skulls cute? Some things shouldn't be messed with. Guns, for example. Toilets ... toilet paper ... guns ... They should just stay functional. Sparkle-free."
She rolled her eyes. "Please. If I had a bedazzled toilet, I'd love it and so would you. Don't even try to deny it. You'd love a fancy can."
I did deny it, which led to a healthy debate. — Veronica Rossi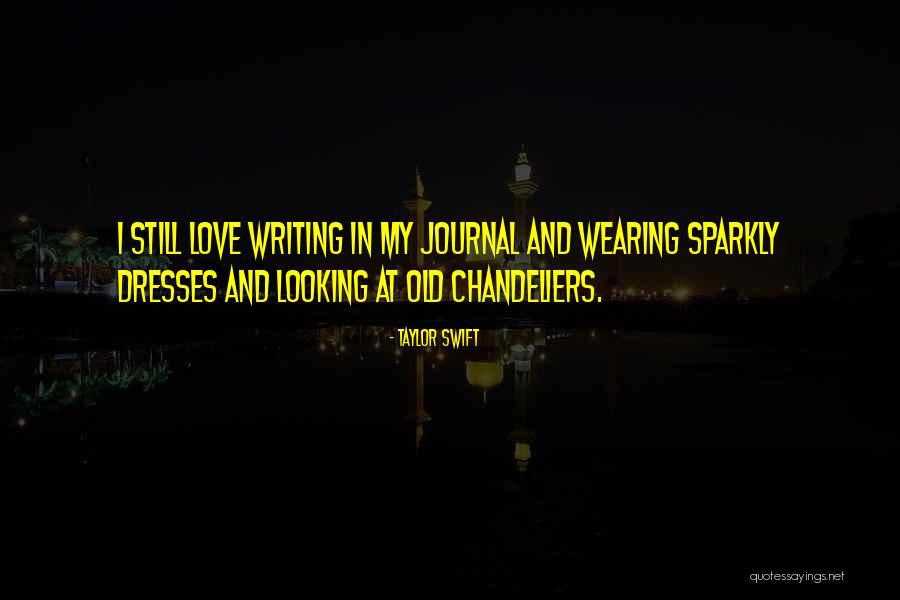 I still love writing in my journal and wearing sparkly dresses and looking at old chandeliers. — Taylor Swift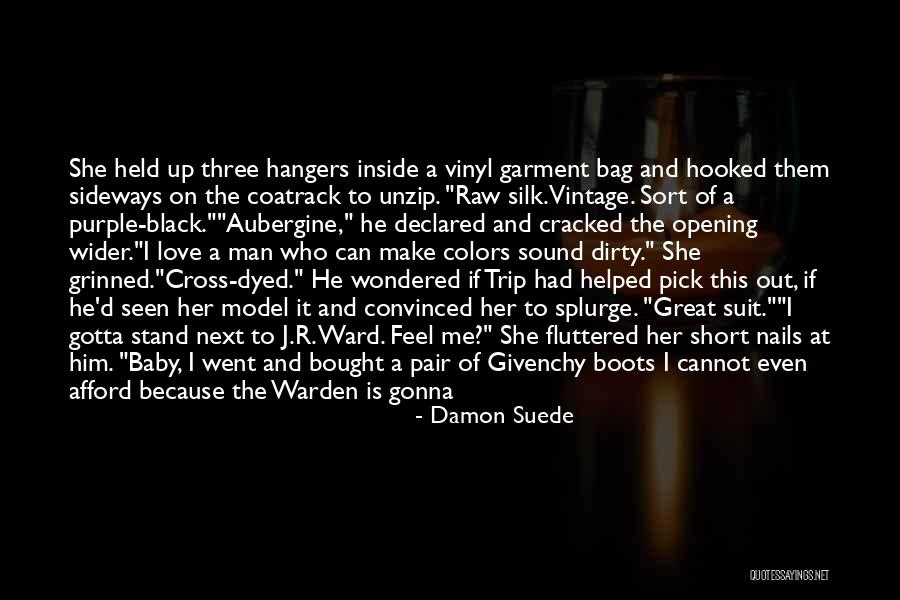 She held up three hangers inside a vinyl garment bag and hooked them sideways on the coatrack to unzip. "Raw silk. Vintage. Sort of a purple-black."
"Aubergine," he declared and cracked the opening wider.
"I love a man who can make colors sound dirty." She grinned.
"Cross-dyed." He wondered if Trip had helped pick this out, if he'd seen her model it and convinced her to splurge. "Great suit."
"I gotta stand next to J.R. Ward. Feel me?" She fluttered her short nails at him. "Baby, I went and bought a pair of Givenchy boots I cannot even afford because the Warden is gonna be there in full effect, and you know what that means!"
He didn't really, but he got the gist. "So you want nighttime for daytime."
"Extra vampy, hold the trampy. Like, more Lust For Dracula than Breaking Dawn." Rina squeezed her shoulders together to amp her cleavage. "If I'm hauling the girls out, no way can I do sparkly anorexia. — Damon Suede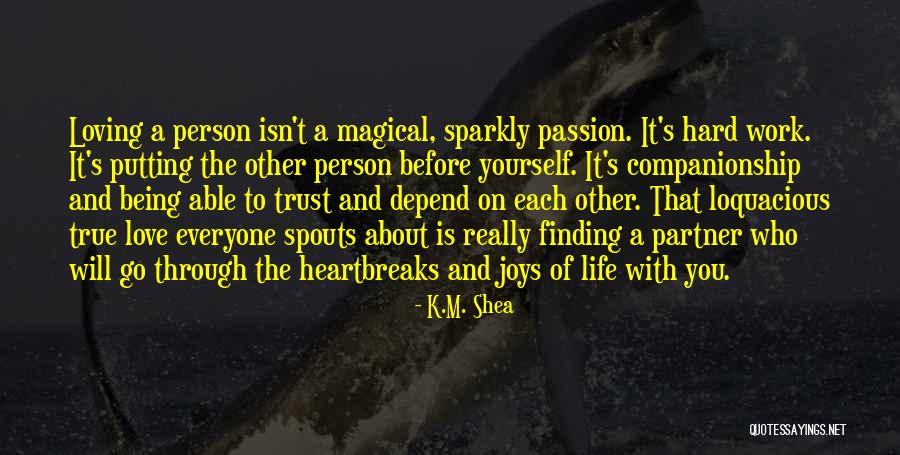 Loving a person isn't a magical, sparkly passion. It's hard work. It's putting the other person before yourself. It's companionship and being able to trust and depend on each other. That loquacious true love everyone spouts about is really finding a partner who will go through the heartbreaks and joys of life with you. — K.M. Shea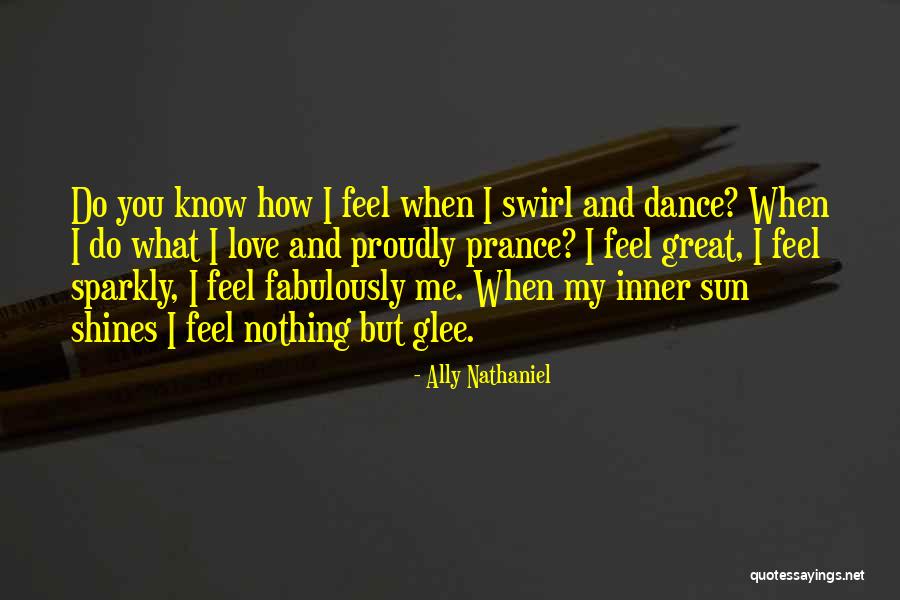 Do you know how I feel when I swirl and dance? When I do what I love and proudly prance? I feel great, I feel sparkly, I feel fabulously me. When my inner sun shines I feel nothing but glee. — Ally Nathaniel