Short Winning Team Quotes & Sayings
Enjoy reading and share 4 famous quotes about Short Winning Team with everyone.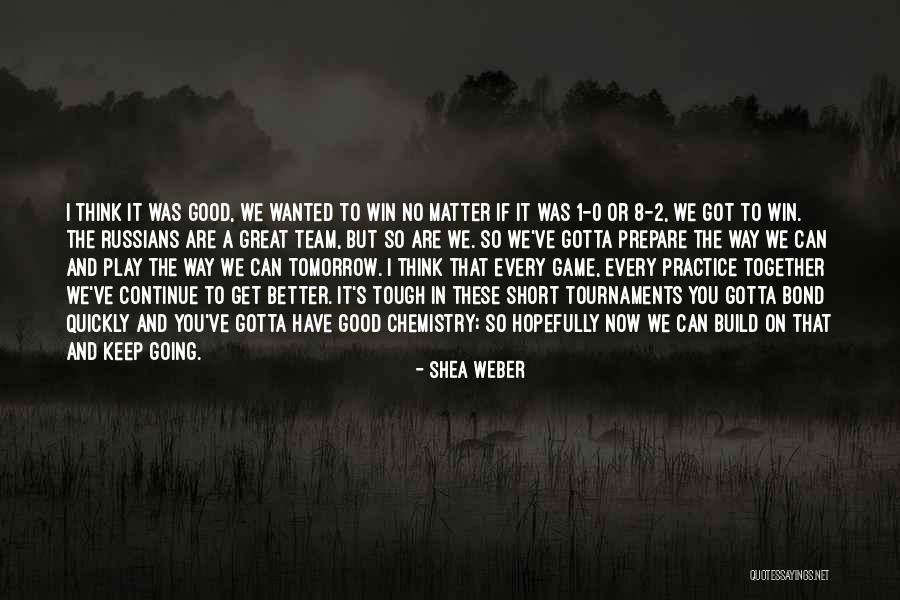 I think it was good, we wanted to win no matter if it was 1-0 or 8-2, we got to win. The Russians are a great team, but so are we. So we've gotta prepare the way we can and play the way we can tomorrow. I think that every game, every practice together we've continue to get better. It's tough in these short tournaments you gotta bond quickly and you've gotta have good chemistry; so hopefully now we can build on that and keep going. — Shea Weber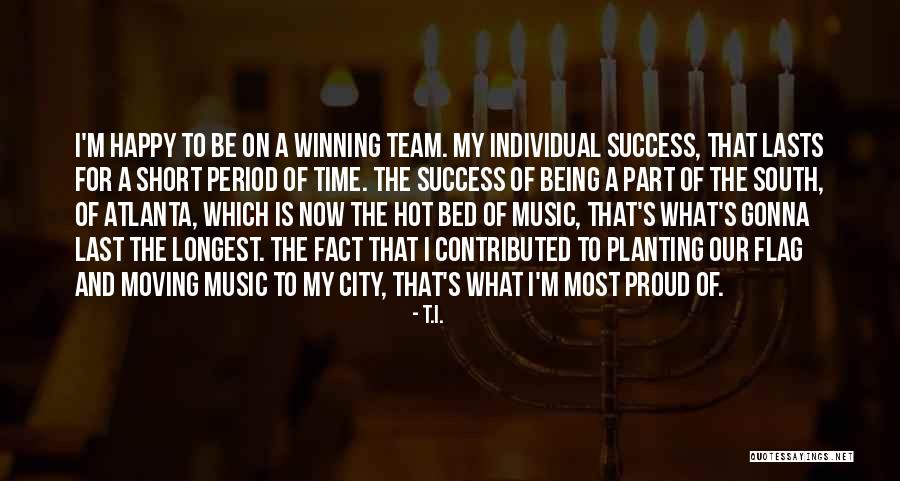 I'm happy to be on a winning team. My individual success, that lasts for a short period of time. The success of being a part of the South, of Atlanta, which is now the hot bed of music, that's what's gonna last the longest. The fact that I contributed to planting our flag and moving music to my city, that's what I'm most proud of. — T.I.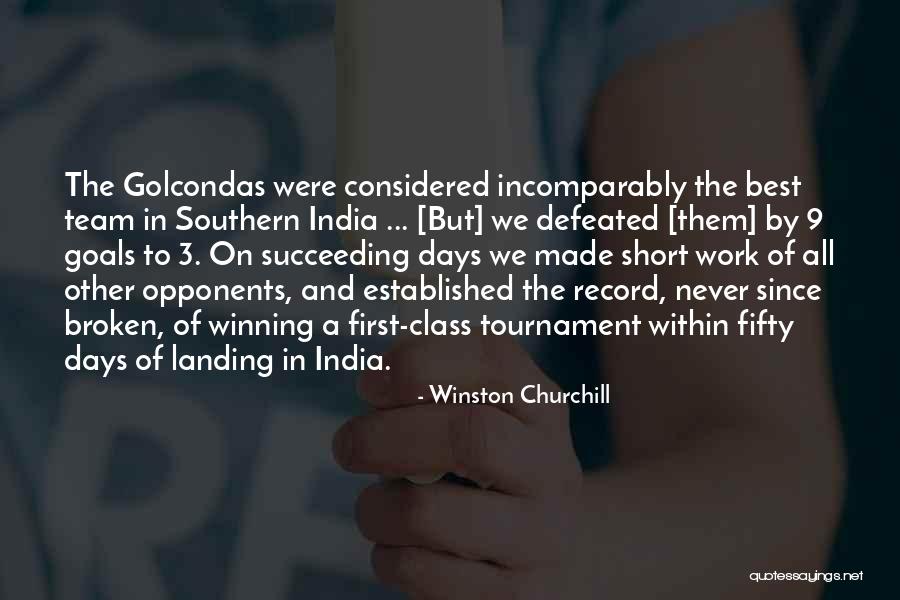 The Golcondas were considered incomparably the best team in Southern India ... [But] we defeated [them] by 9 goals to 3. On succeeding days we made short work of all other opponents, and established the record, never since broken, of winning a first-class tournament within fifty days of landing in India. — Winston Churchill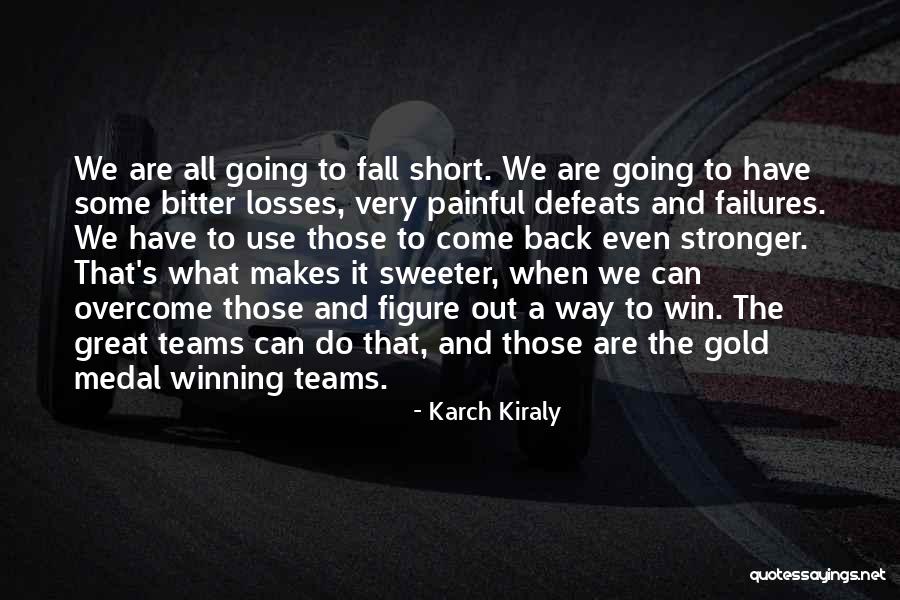 We are all going to fall short. We are going to have some bitter losses, very painful defeats and failures. We have to use those to come back even stronger. That's what makes it sweeter, when we can overcome those and figure out a way to win. The great teams can do that, and those are the gold medal winning teams. — Karch Kiraly