Second Inaugural Address Quotes & Sayings
Enjoy reading and share 5 famous quotes about Second Inaugural Address with everyone.
Top Second Inaugural Address Quotes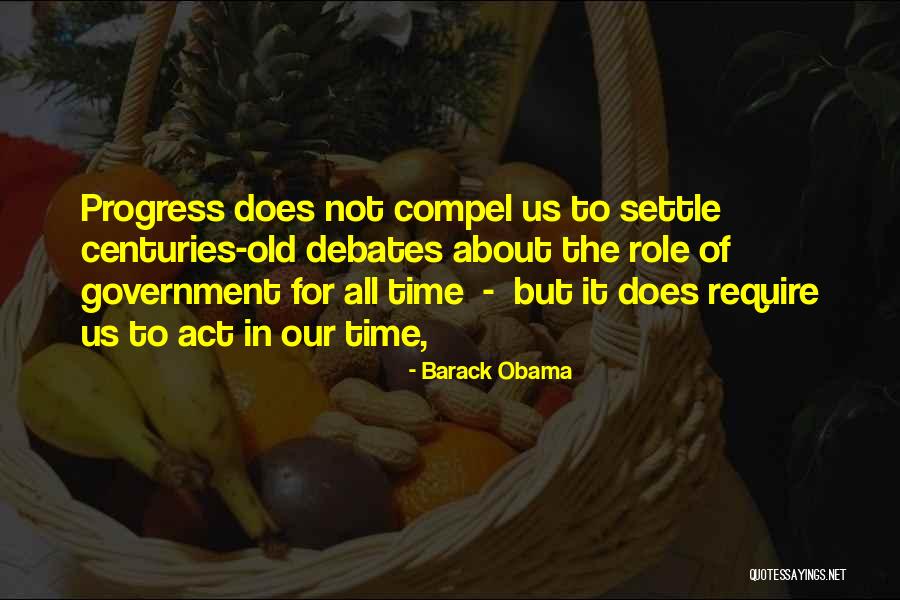 Progress does not compel us to settle centuries-old debates about the role of government for all time - but it does require us to act in our time, — Barack Obama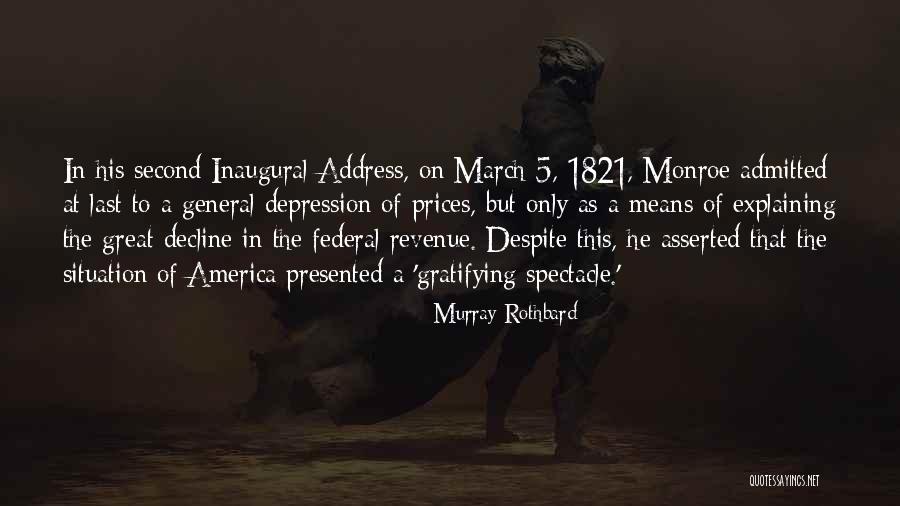 In his second Inaugural Address, on March 5, 1821, Monroe admitted at last to a general depression of prices, but only as a means of explaining the great decline in the federal revenue. Despite this, he asserted that the situation of America presented a 'gratifying spectacle.' — Murray Rothbard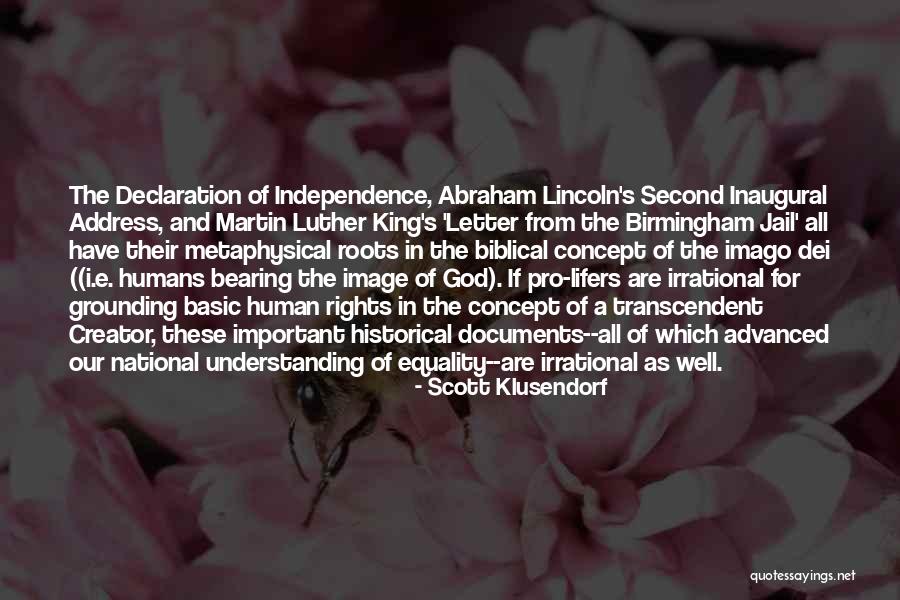 The Declaration of Independence, Abraham Lincoln's Second Inaugural Address, and Martin Luther King's 'Letter from the Birmingham Jail' all have their metaphysical roots in the biblical concept of the imago dei ((i.e. humans bearing the image of God). If pro-lifers are irrational for grounding basic human rights in the concept of a transcendent Creator, these important historical documents--all of which advanced our national understanding of equality--are irrational as well. — Scott Klusendorf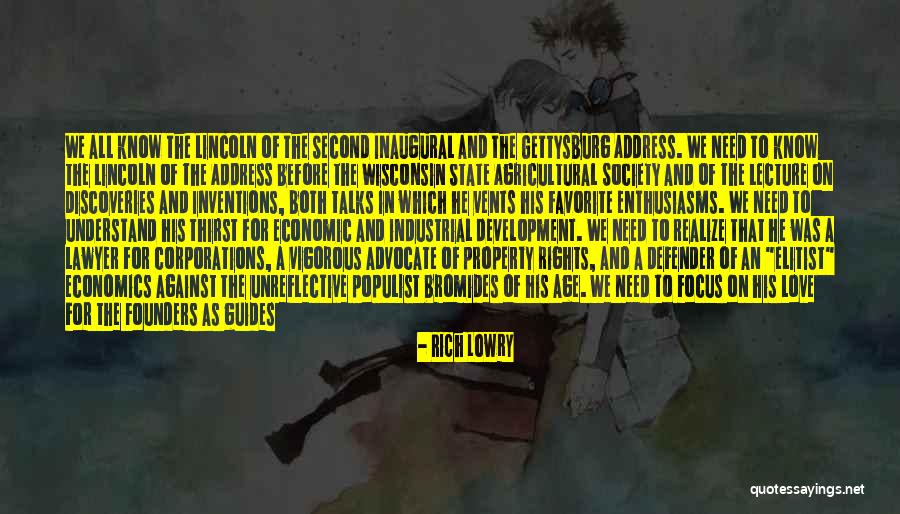 We all know the Lincoln of the Second Inaugural and the Gettysburg Address. We need to know the Lincoln of the Address before the Wisconsin State Agricultural Society and of the Lecture on Discoveries and Inventions, both talks in which he vents his favorite enthusiasms. We need to understand his thirst for economic and industrial development. We need to realize that he was a lawyer for corporations, a vigorous advocate of property rights, and a defender of an "elitist" economics against the unreflective populist bromides of his age. We need to focus on his love for the Founders as guides to the American future. We need to grapple with his ferocious ambition, personal and political. — Rich Lowry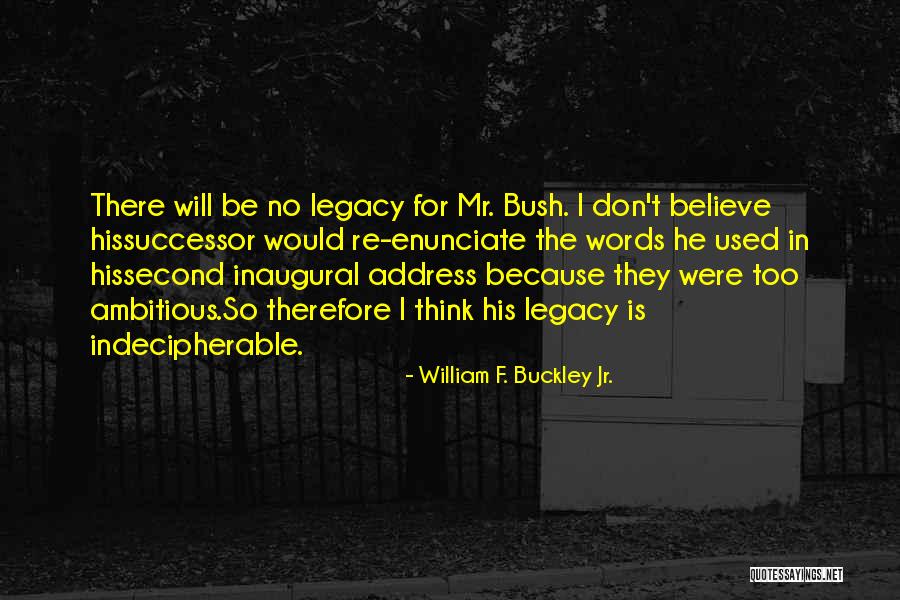 There will be no legacy for Mr. Bush. I don't believe his
successor would re-enunciate the words he used in his
second inaugural address because they were too ambitious.
So therefore I think his legacy is indecipherable. — William F. Buckley Jr.