Quotes & Sayings About Sea Exploration
Enjoy reading and share 12 famous quotes about Sea Exploration with everyone.
Top Sea Exploration Quotes
Sharing the fun of fishing turns strangers into friends in a few hours. Whether you sit with native fishermen in their boat and fish with nets and lines or dive under the sea with them - they will lead you to the haunts of the specimens you desire and you could not find yourself in safer and more enjoyable company. — Eugenie Clark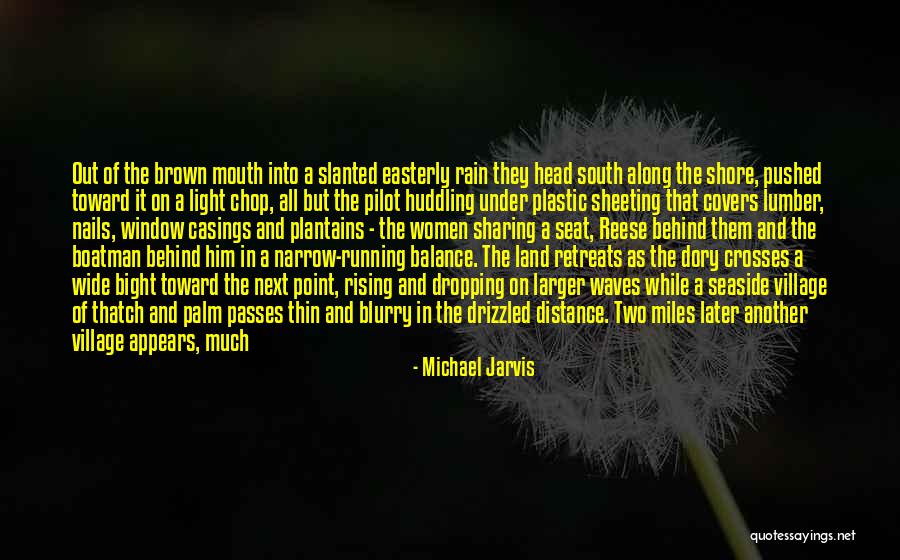 Out of the brown mouth into a slanted easterly rain they head south along the shore, pushed toward it on a light chop, all but the pilot huddling under plastic sheeting that covers lumber, nails, window casings and plantains - the women sharing a seat, Reese behind them and the boatman behind him in a narrow-running balance. The land retreats as the dory crosses a wide bight toward the next point, rising and dropping on larger waves while a seaside village of thatch and palm passes thin and blurry in the drizzled distance. Two miles later another village appears, much the same but longer along the curve and then, past the point, the coast is tangled in mangrove, grass and sea grape. The passengers peer out of the plastic at a rain-erased horizon as the dory slices and slows in equal measure and the boatman bails with a cut jug the rolling puddle at his feet. — Michael Jarvis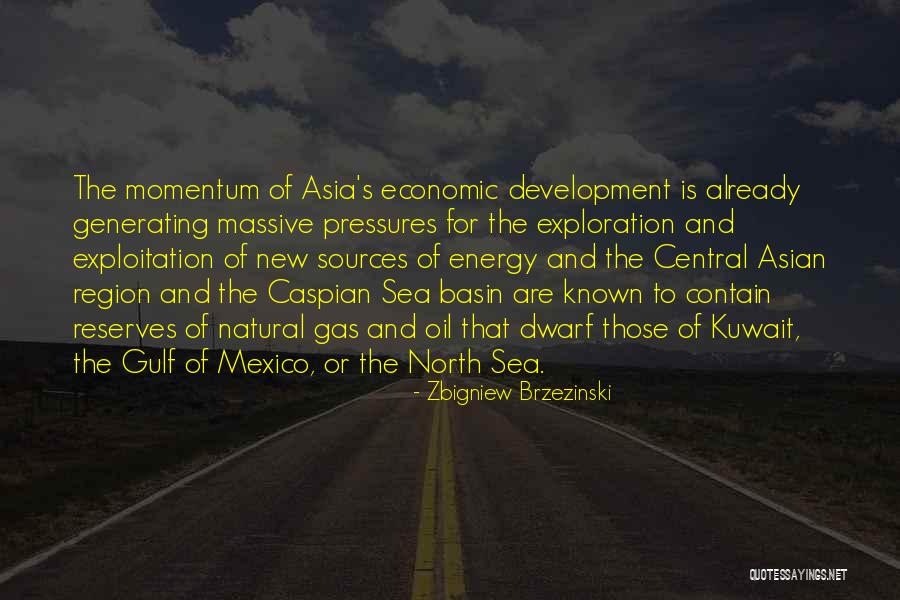 The momentum of Asia's economic development is already generating massive pressures for the exploration and exploitation of new sources of energy and the Central Asian region and the Caspian Sea basin are known to contain reserves of natural gas and oil that dwarf those of Kuwait, the Gulf of Mexico, or the North Sea. — Zbigniew Brzezinski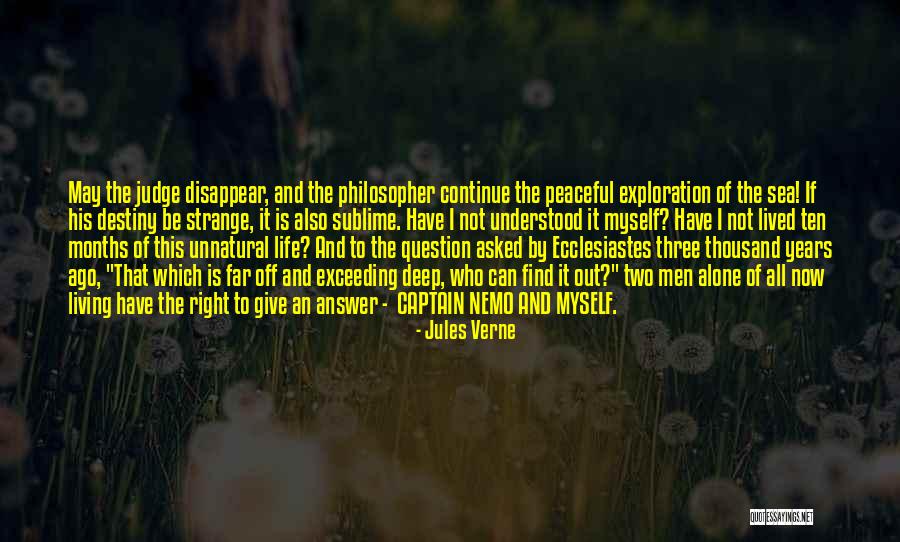 May the judge disappear, and the philosopher continue the peaceful exploration of the sea! If his destiny be strange, it is also sublime. Have I not understood it myself? Have I not lived ten months of this unnatural life? And to the question asked by Ecclesiastes three thousand years ago, "That which is far off and exceeding deep, who can find it out?" two men alone of all now living have the right to give an answer - CAPTAIN NEMO AND MYSELF. — Jules Verne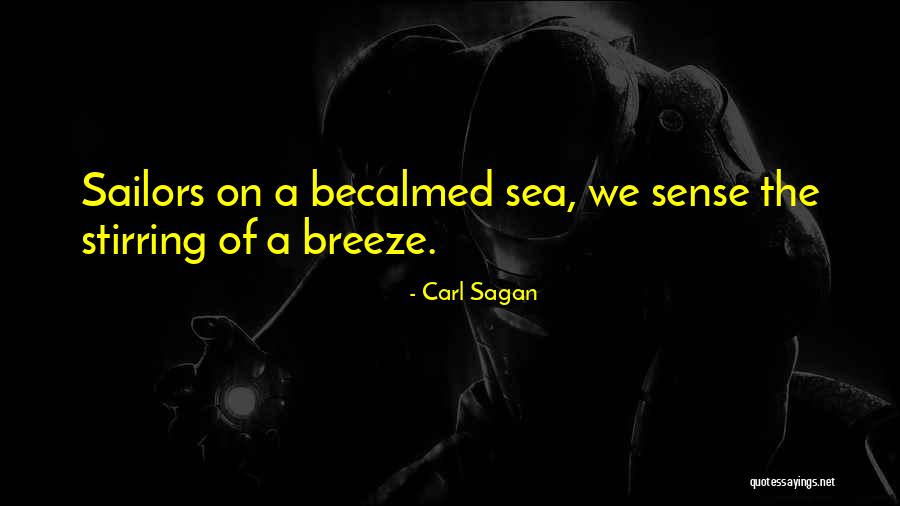 Sailors on a becalmed sea, we sense the stirring of a breeze. — Carl Sagan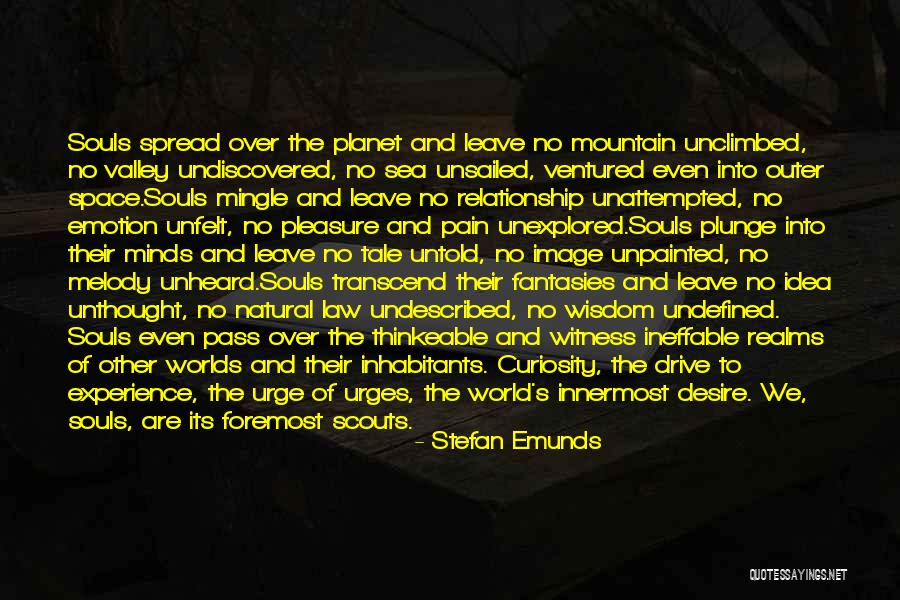 Souls spread over the planet and leave no mountain unclimbed, no valley undiscovered, no sea unsailed, ventured even into outer space.
Souls mingle and leave no relationship unattempted, no emotion unfelt, no pleasure and pain unexplored.
Souls plunge into their minds and leave no tale untold, no image unpainted, no melody unheard.
Souls transcend their fantasies and leave no idea unthought, no natural law undescribed, no wisdom undefined.
Souls even pass over the thinkeable and witness ineffable realms of other worlds and their inhabitants.
Curiosity, the drive to experience, the urge of urges, the world's innermost desire. We, souls, are its foremost scouts. We are the embodiment of the purpose of existence. — Stefan Emunds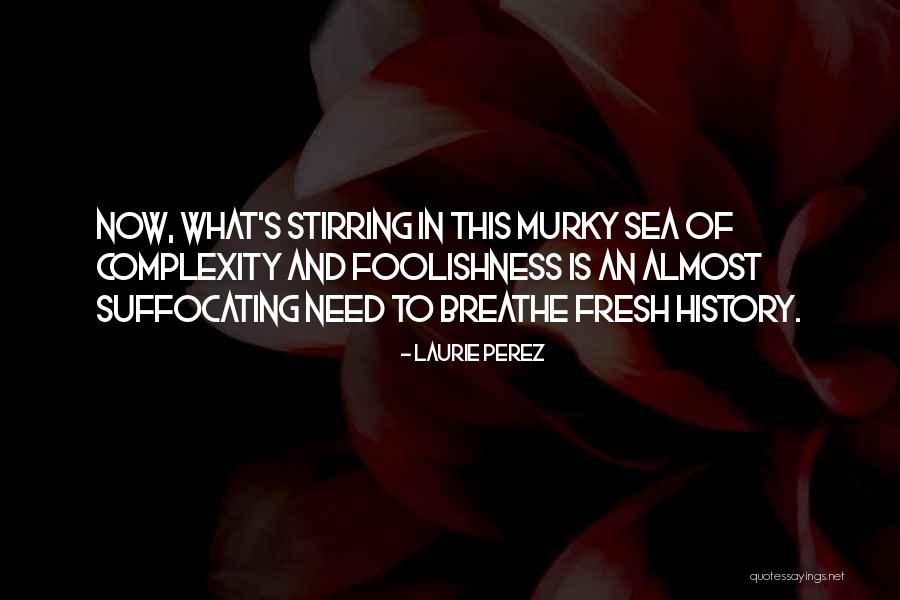 Now, what's stirring in this murky sea of complexity and foolishness is an almost suffocating need to breathe fresh history. — Laurie Perez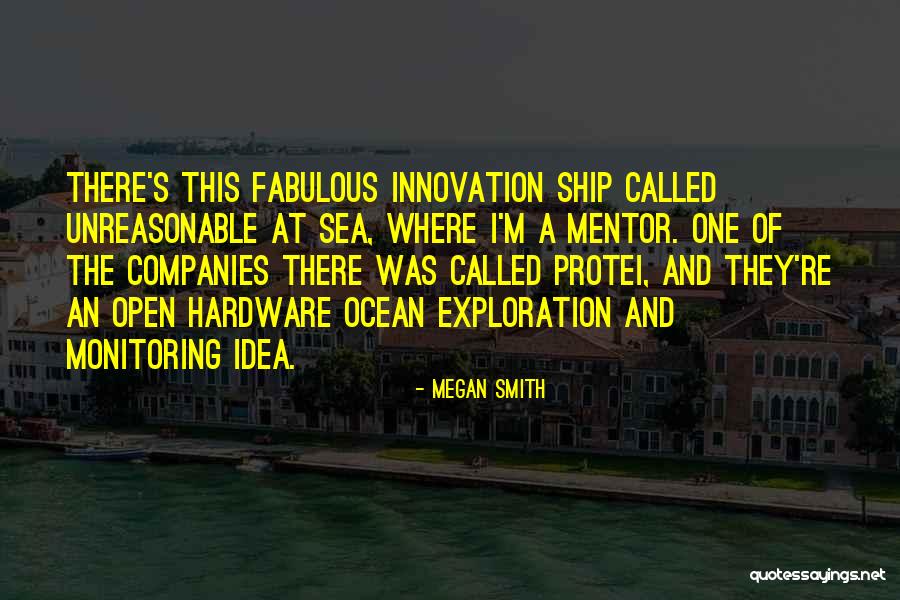 There's this fabulous innovation ship called Unreasonable at Sea, where I'm a mentor. One of the companies there was called Protei, and they're an open hardware ocean exploration and monitoring idea. — Megan Smith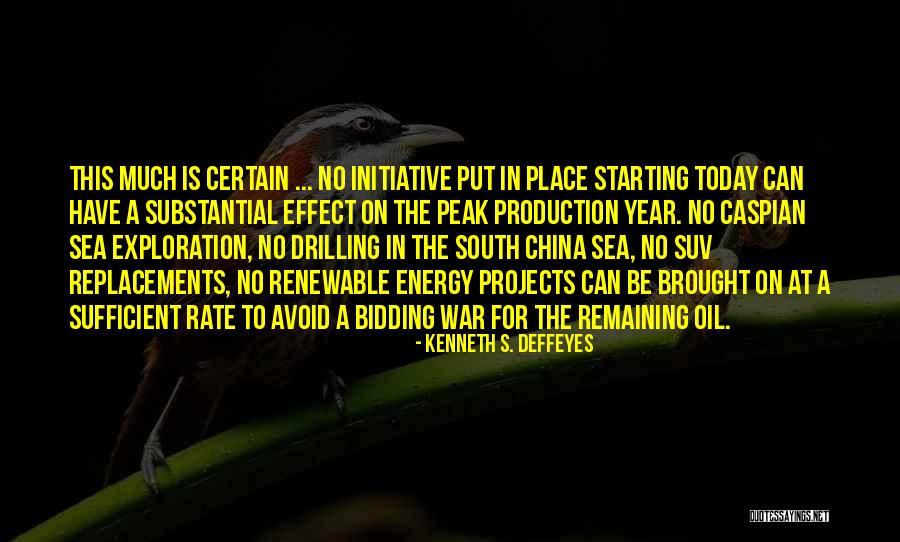 This much is certain ... No initiative put in place starting today can have a substantial effect on the peak production year. No Caspian Sea exploration, no drilling in the South China Sea, no SUV replacements, no renewable energy projects can be brought on at a sufficient rate to avoid a bidding war for the remaining oil. — Kenneth S. Deffeyes
We can't be afraid of change. You may feel very secure in the pond that you are in, but if you never venture out of it, you will never know that there is such a thing as an ocean, a sea. Holding onto something that is good for you now, may be the very reason why you don't have something better. — C. JoyBell C.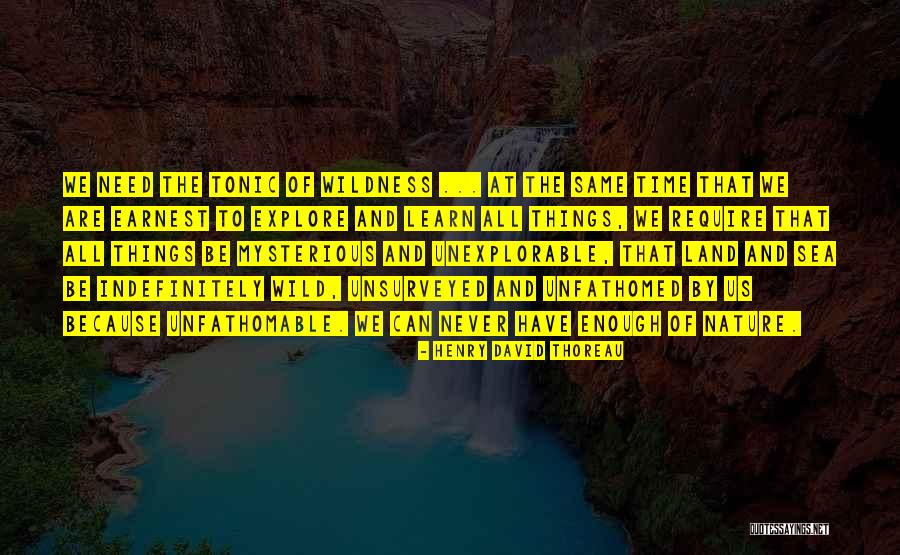 We need the tonic of wildness ... At the same time that we are earnest to explore and learn all things, we require that all things be mysterious and unexplorable, that land and sea be indefinitely wild, unsurveyed and unfathomed by us because unfathomable. We can never have enough of nature. — Henry David Thoreau