Quotes & Sayings About Satisfaction In Helping Others
Enjoy reading and share 15 famous quotes about Satisfaction In Helping Others with everyone.
Top Satisfaction In Helping Others Quotes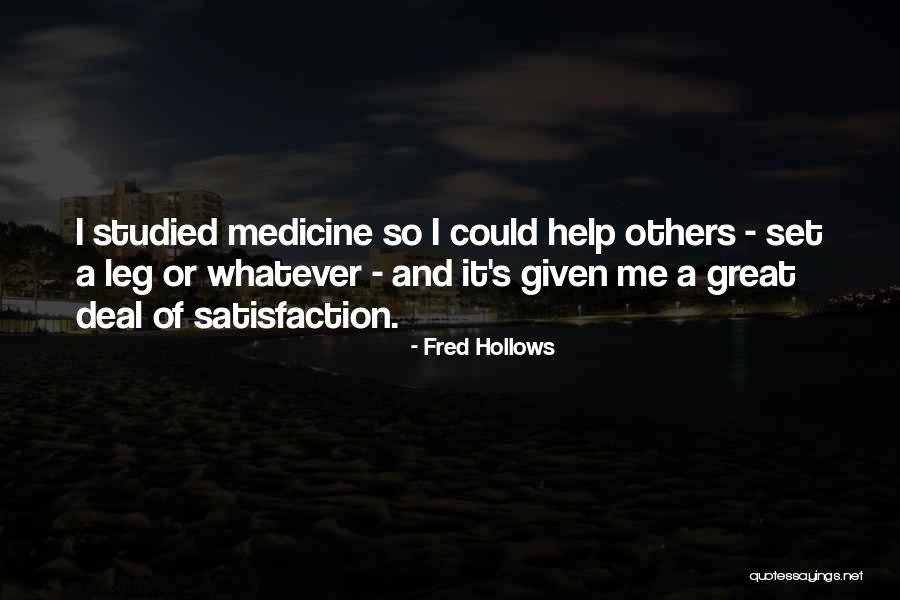 I studied medicine so I could help others - set a leg or whatever - and it's given me a great deal of satisfaction. — Fred Hollows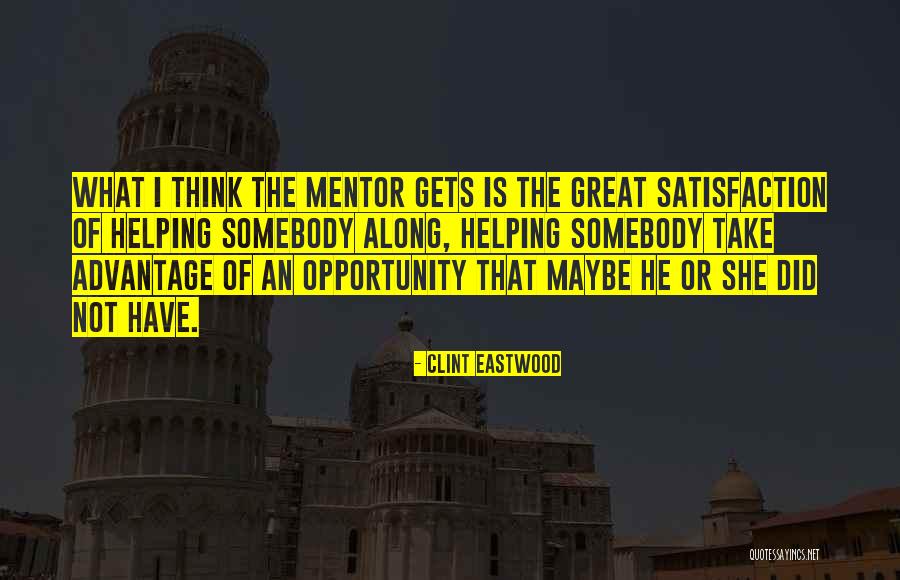 What I think the mentor gets is the great satisfaction of helping somebody along, helping somebody take advantage of an opportunity that maybe he or she did not have. — Clint Eastwood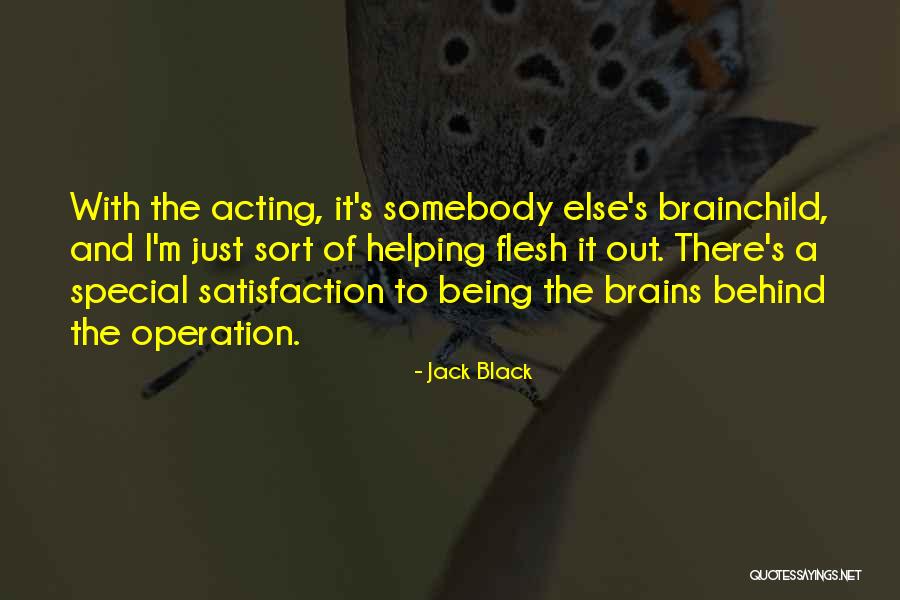 With the acting, it's somebody else's brainchild, and I'm just sort of helping flesh it out. There's a special satisfaction to being the brains behind the operation. — Jack Black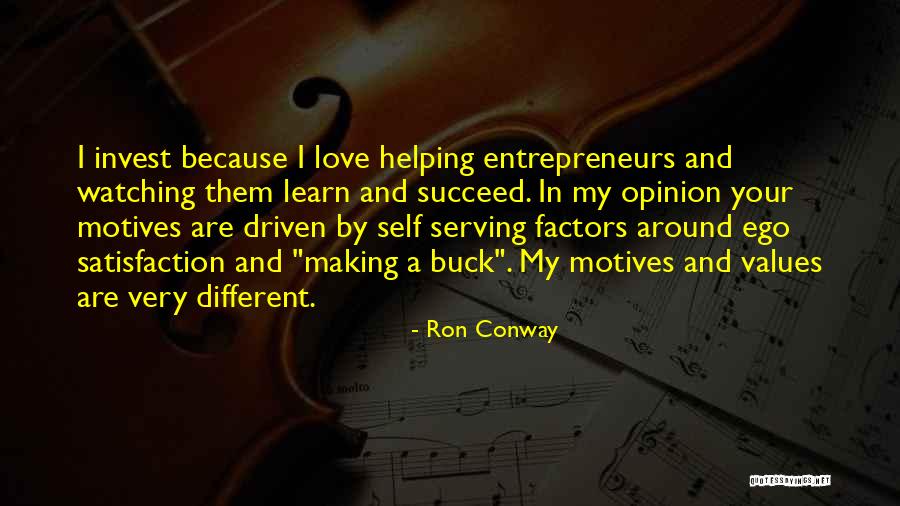 I invest because I love helping entrepreneurs and watching them learn and succeed. In my opinion your motives are driven by self serving factors around ego satisfaction and "making a buck". My motives and values are very different. — Ron Conway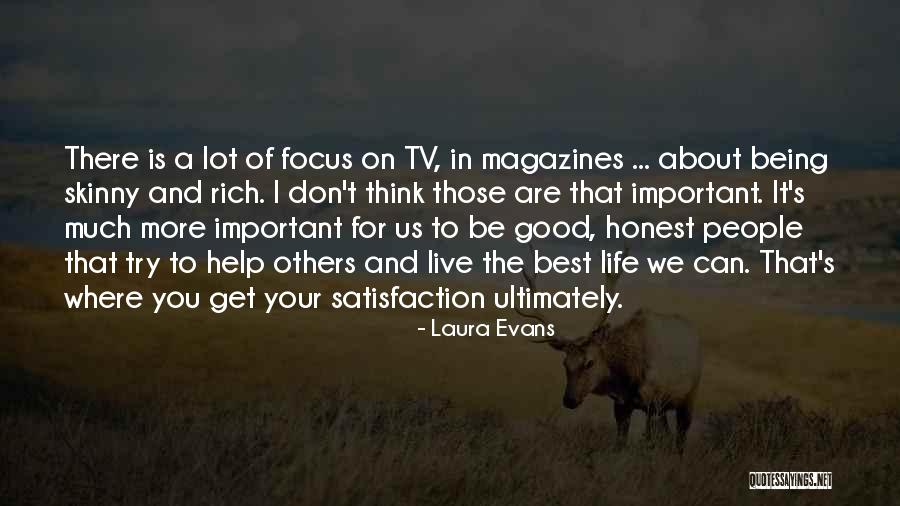 There is a lot of focus on TV, in magazines ... about being skinny and rich. I don't think those are that important. It's much more important for us to be good, honest people that try to help others and live the best life we can. That's where you get your satisfaction ultimately. — Laura Evans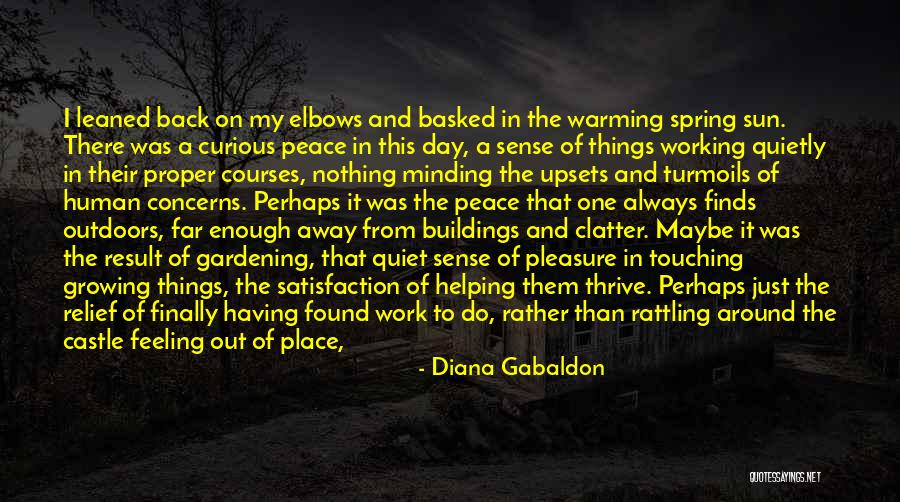 I leaned back on my elbows and basked in the warming spring sun. There was a curious peace in this day, a sense of things working quietly in their proper courses, nothing minding the upsets and turmoils of human concerns. Perhaps it was the peace that one always finds outdoors, far enough away from buildings and clatter. Maybe it was the result of gardening, that quiet sense of pleasure in touching growing things, the satisfaction of helping them thrive. Perhaps just the relief of finally having found work to do, rather than rattling around the castle feeling out of place, conspicuous as an inkblot on parchment. — Diana Gabaldon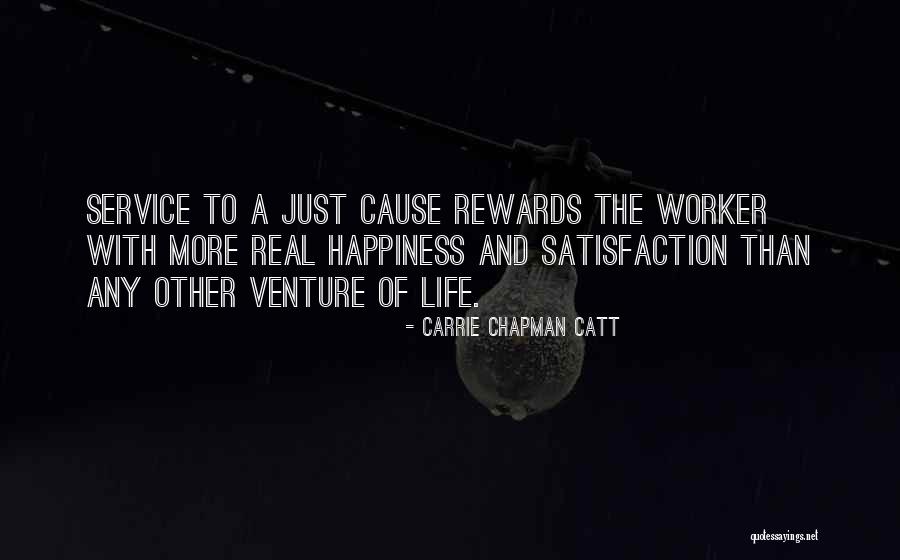 Service to a just cause rewards the worker with more real happiness and satisfaction than any other venture of life. — Carrie Chapman Catt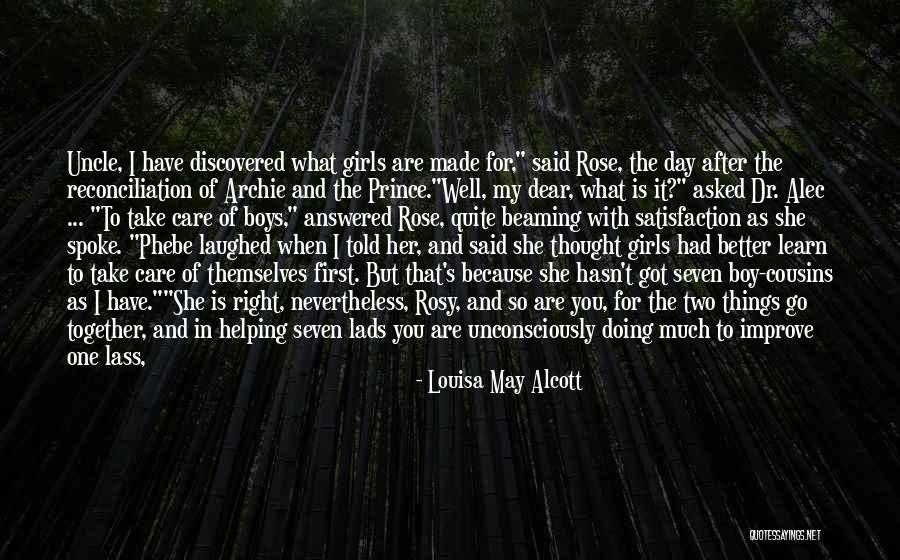 Uncle, I have discovered what girls are made for," said Rose, the day after the reconciliation of Archie and the Prince.
"Well, my dear, what is it?" asked Dr. Alec ...
"To take care of boys," answered Rose, quite beaming with satisfaction as she spoke. "Phebe laughed when I told her, and said she thought girls had better learn to take care of themselves first. But that's because she hasn't got seven boy-cousins as I have."
"She is right, nevertheless, Rosy, and so are you, for the two things go together, and in helping seven lads you are unconsciously doing much to improve one lass, — Louisa May Alcott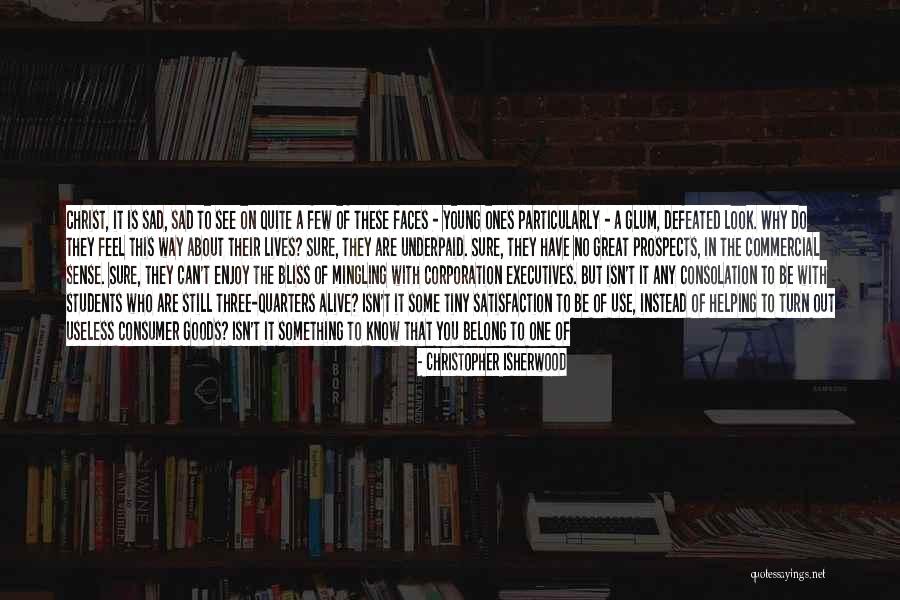 Christ, it is sad, sad to see on quite a few of these faces - young ones particularly - a glum, defeated look. Why do they feel this way about their lives? Sure, they are underpaid. Sure, they have no great prospects, in the commercial sense. Sure, they can't enjoy the bliss of mingling with corporation executives. But isn't it any consolation to be with students who are still three-quarters alive? Isn't it some tiny satisfaction to be of use, instead of helping to turn out useless consumer goods? Isn't it something to know that you belong to one of the few professions in this country which isn't hopelessly corrupt? — Christopher Isherwood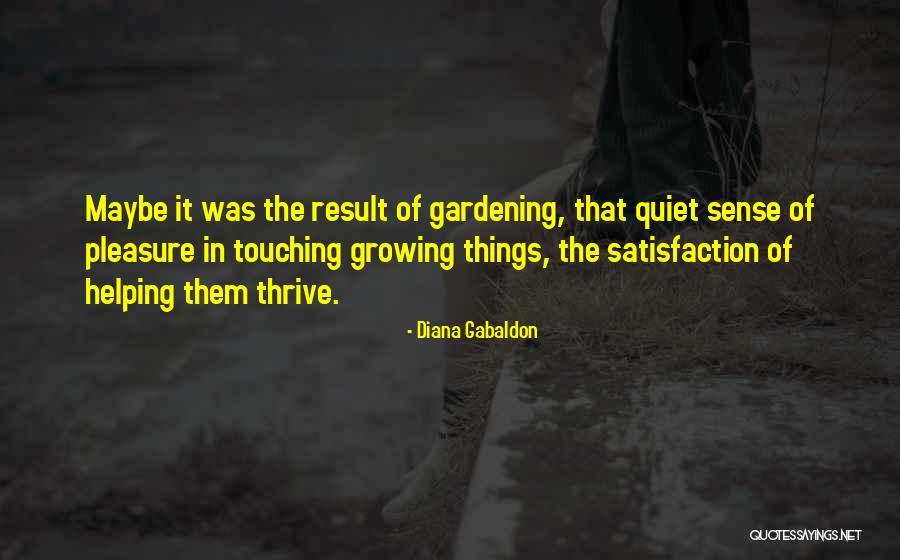 Maybe it was the result of gardening, that quiet sense of pleasure in touching growing things, the satisfaction of helping them thrive. — Diana Gabaldon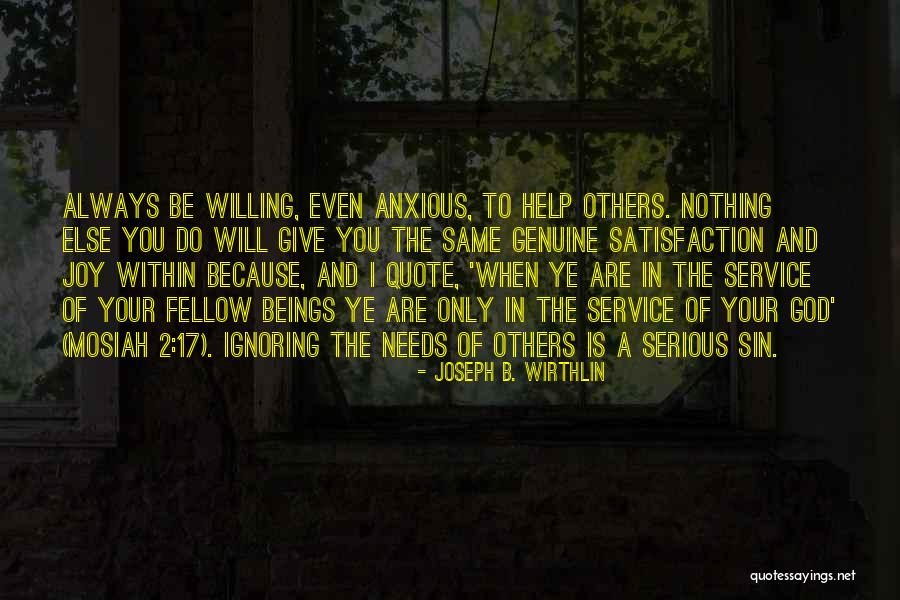 Always be willing, even anxious, to help others. Nothing else you do will give you the same genuine satisfaction and joy within because, and I quote, 'when ye are in the service of your fellow beings ye are only in the service of your God' (Mosiah 2:17). Ignoring the needs of others is a serious sin. — Joseph B. Wirthlin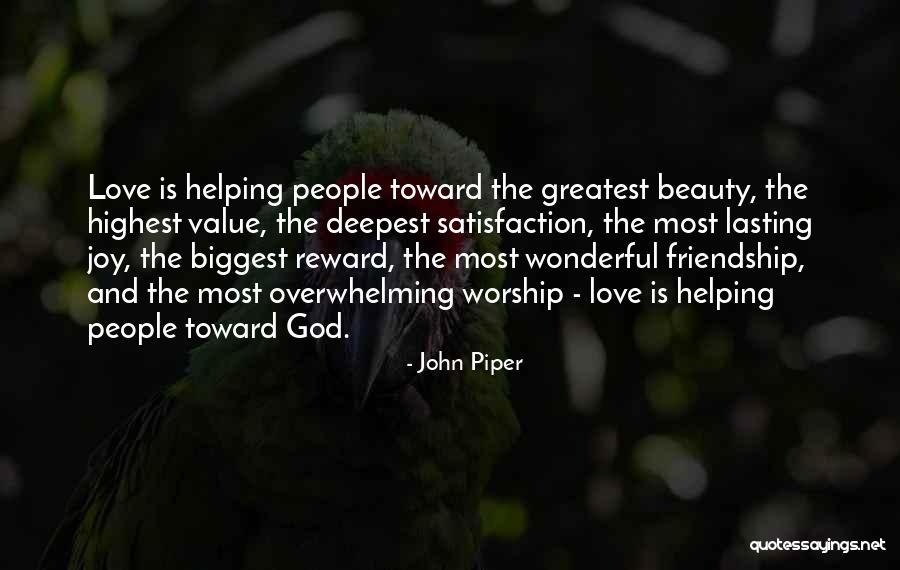 Love is helping people toward the greatest beauty, the highest value, the deepest satisfaction, the most lasting joy, the biggest reward, the most wonderful friendship, and the most overwhelming worship - love is helping people toward God. — John Piper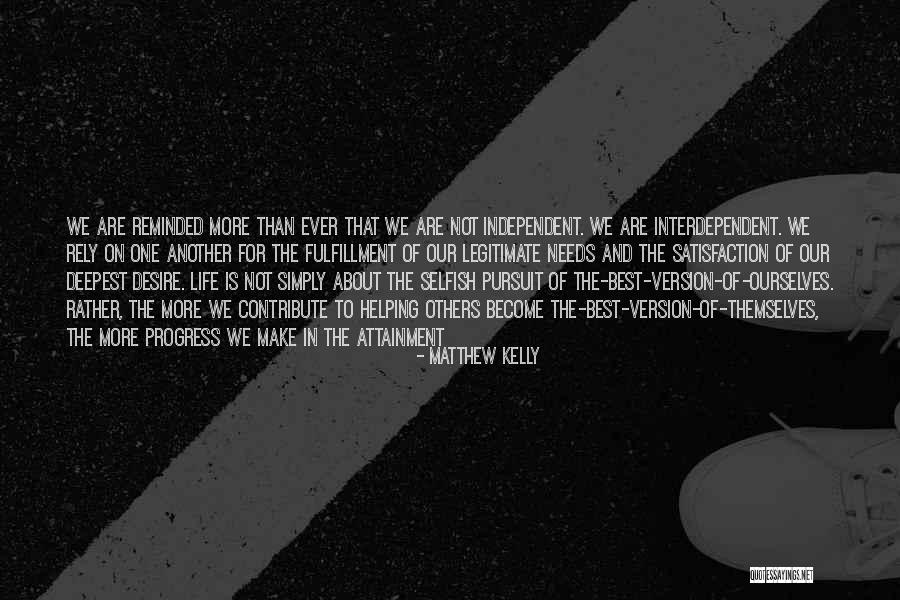 we are reminded more than ever that we are not independent. We are interdependent. We rely on one another for the fulfillment of our legitimate needs and the satisfaction of our deepest desire. Life is not simply about the selfish pursuit of the-best-version-of-ourselves. Rather, the more we contribute to helping others become the-best-version-of-themselves, the more progress we make in the attainment — Matthew Kelly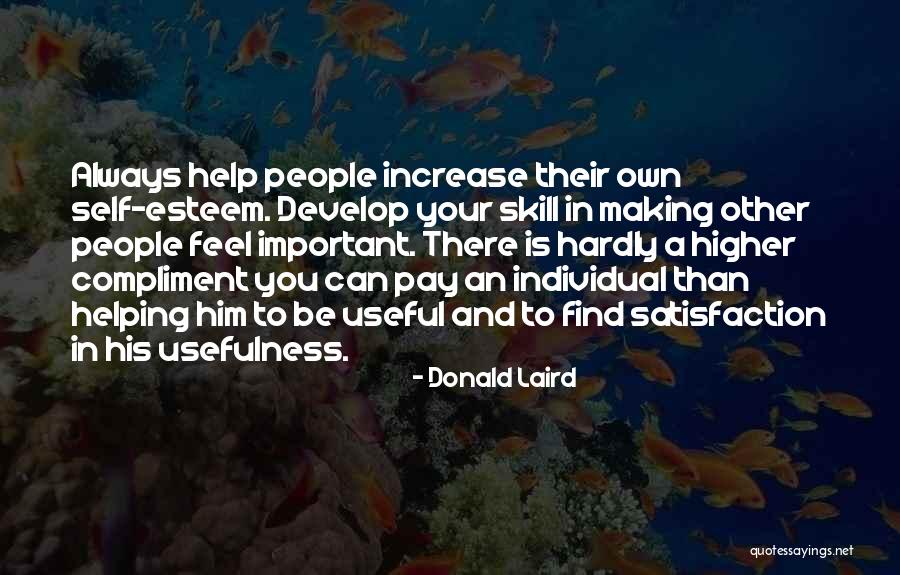 Always help people increase their own self-esteem. Develop your skill in making other people feel important. There is hardly a higher compliment you can pay an individual than helping him to be useful and to find satisfaction in his usefulness. — Donald Laird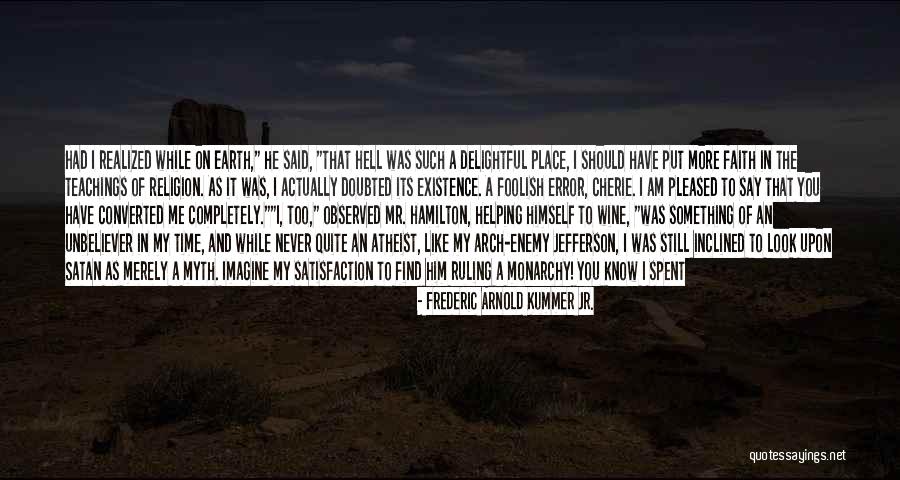 Had I realized while on Earth," he said, "that Hell was such a delightful place, I should have put more faith in the teachings of religion. As it was, I actually doubted its existence. A foolish error, cherie. I am pleased to say that you have converted me completely."
"I, too," observed Mr. Hamilton, helping himself to wine, "was something of an unbeliever in my time, and while never quite an atheist, like my arch-enemy Jefferson, I was still inclined to look upon Satan as merely a myth. Imagine my satisfaction to find him ruling a monarchy! You know I spent the greater part of my earthly existence fighting Mr. Jefferson and his absurd democratic ideas and now look at the damn country! Run by morons! — Frederic Arnold Kummer Jr.