Quotes & Sayings About Responsibilities And Accountability
Enjoy reading and share 4 famous quotes about Responsibilities And Accountability with everyone.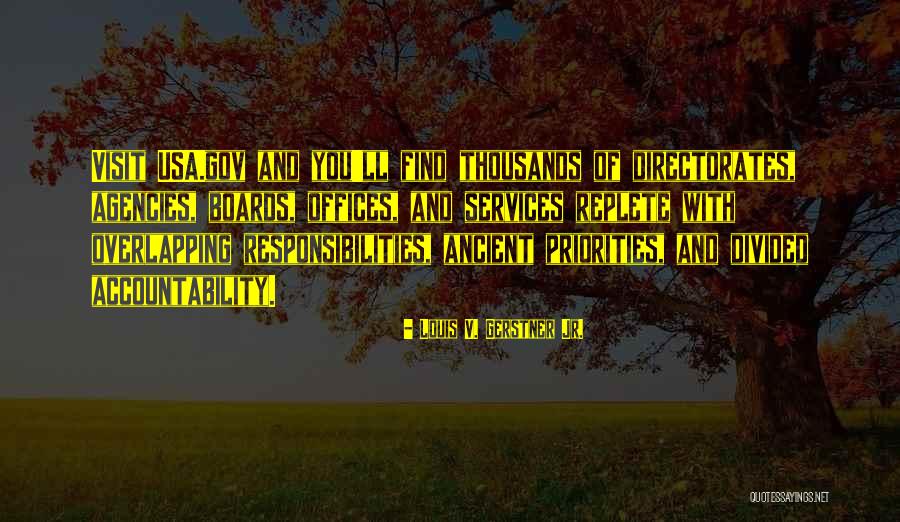 Visit USA.gov and you'll find thousands of directorates, agencies, boards, offices, and services replete with overlapping responsibilities, ancient priorities, and divided accountability. — Louis V. Gerstner Jr.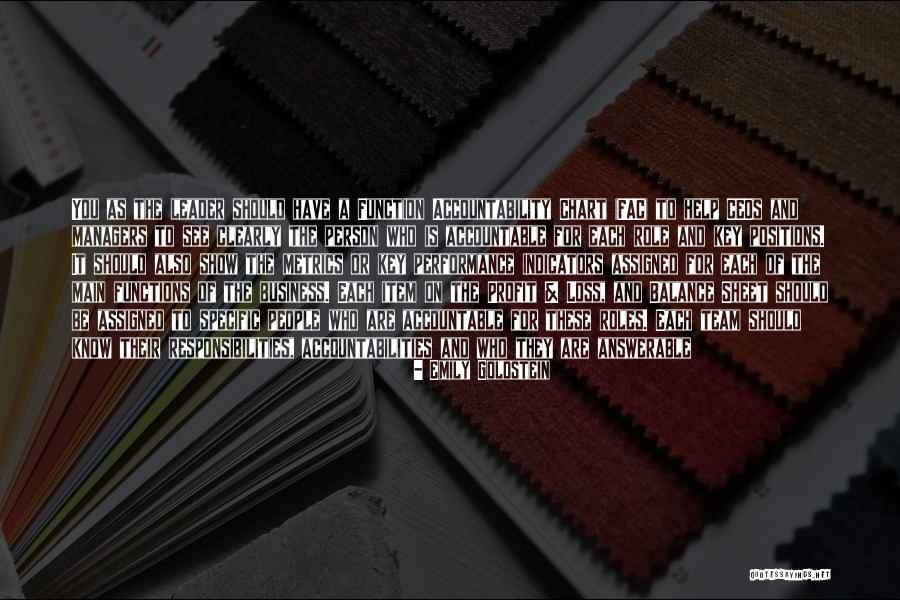 You as the leader should have a Function Accountability Chart (FAC) to help CEOs and managers to see clearly the person who is accountable for each role and key positions. It should also show the metrics or key performance indicators assigned for each of the main functions of the business. Each item on the Profit & Loss, and Balance Sheet should be assigned to specific people who are accountable for these roles. Each team should know their responsibilities, accountabilities and who they are answerable — Emily Goldstein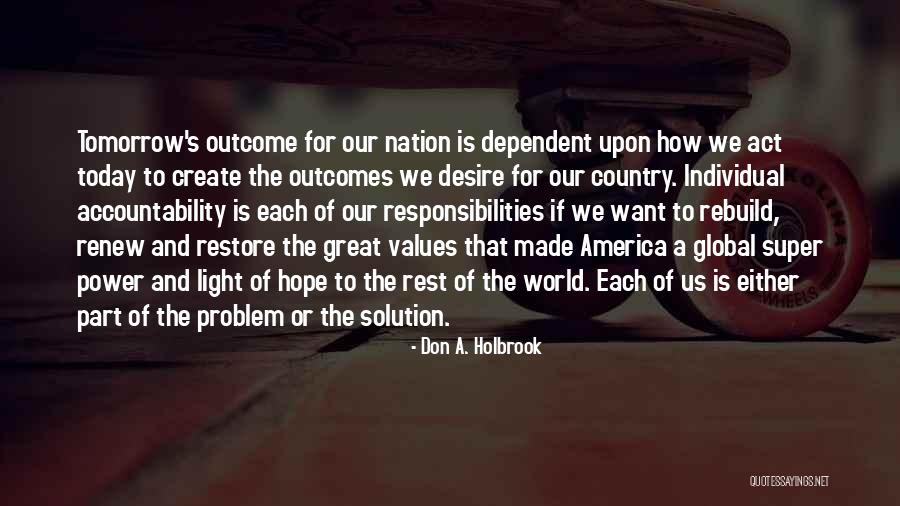 Tomorrow's outcome for our nation is dependent upon how we act today to create the outcomes we desire for our country. Individual accountability is each of our responsibilities if we want to rebuild, renew and restore the great values that made America a global super power and light of hope to the rest of the world. Each of us is either part of the problem or the solution. — Don A. Holbrook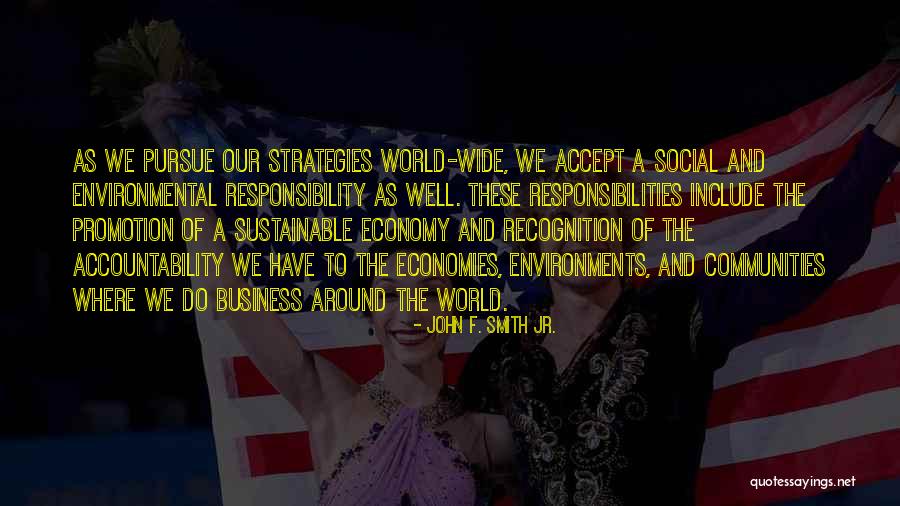 As we pursue our strategies world-wide, we accept a social and environmental responsibility as well. These responsibilities include the promotion of a sustainable economy and recognition of the accountability we have to the economies, environments, and communities where we do business around the world. — John F. Smith Jr.