Reopen Wounds Quotes & Sayings
Enjoy reading and share 9 famous quotes about Reopen Wounds with everyone.
Top Reopen Wounds Quotes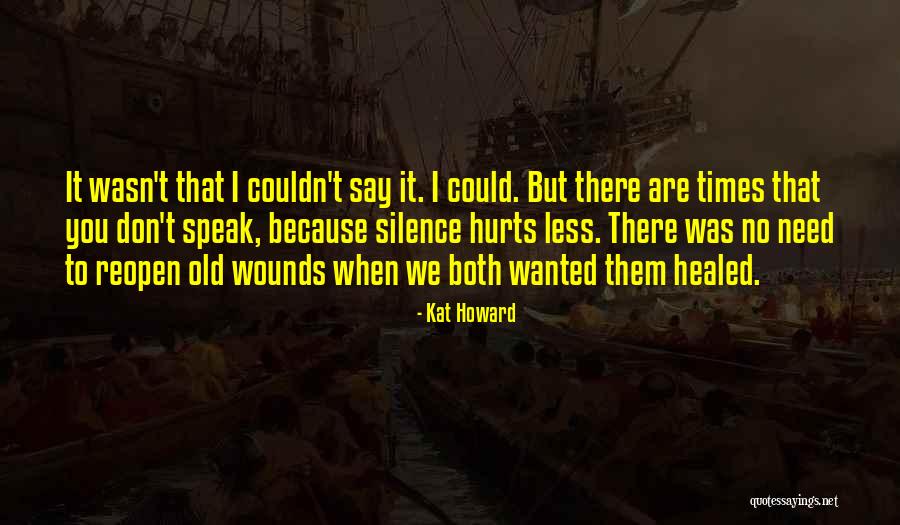 It wasn't that I couldn't say it. I could. But there are times that you don't speak, because silence hurts less. There was no need to reopen old wounds when we both wanted them healed. — Kat Howard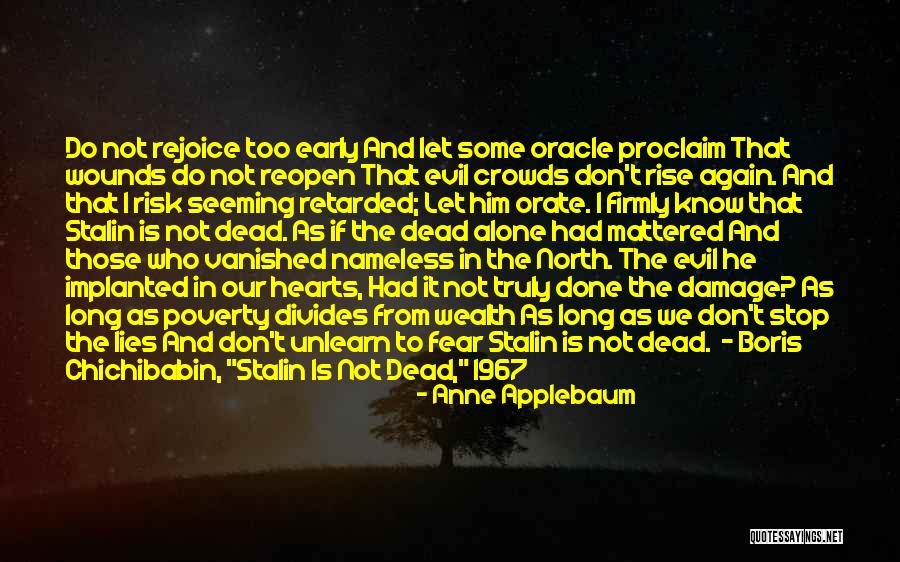 Do not rejoice too early And let some oracle proclaim That wounds do not reopen That evil crowds don't rise again. And that I risk seeming retarded; Let him orate. I firmly know that Stalin is not dead. As if the dead alone had mattered And those who vanished nameless in the North. The evil he implanted in our hearts, Had it not truly done the damage? As long as poverty divides from wealth As long as we don't stop the lies And don't unlearn to fear Stalin is not dead. - Boris Chichibabin, "Stalin Is Not Dead," 1967 — Anne Applebaum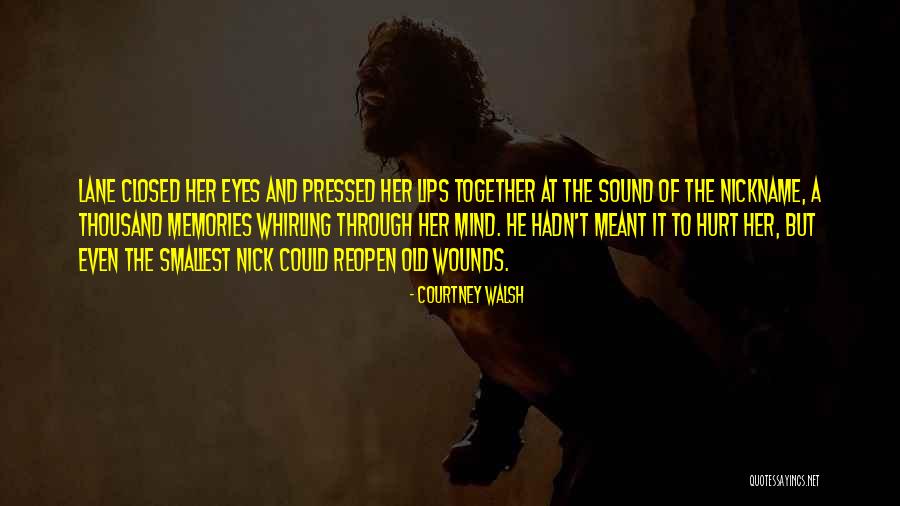 Lane closed her eyes and pressed her lips together at the sound of the nickname, a thousand memories whirling through her mind. He hadn't meant it to hurt her, but even the smallest nick could reopen old wounds. — Courtney Walsh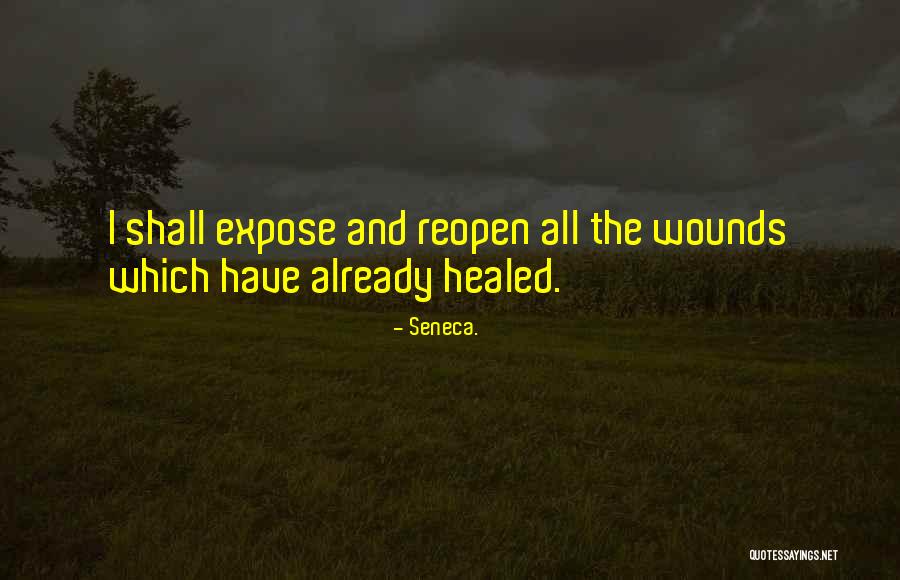 I shall expose and reopen all the wounds which have already healed. — Seneca.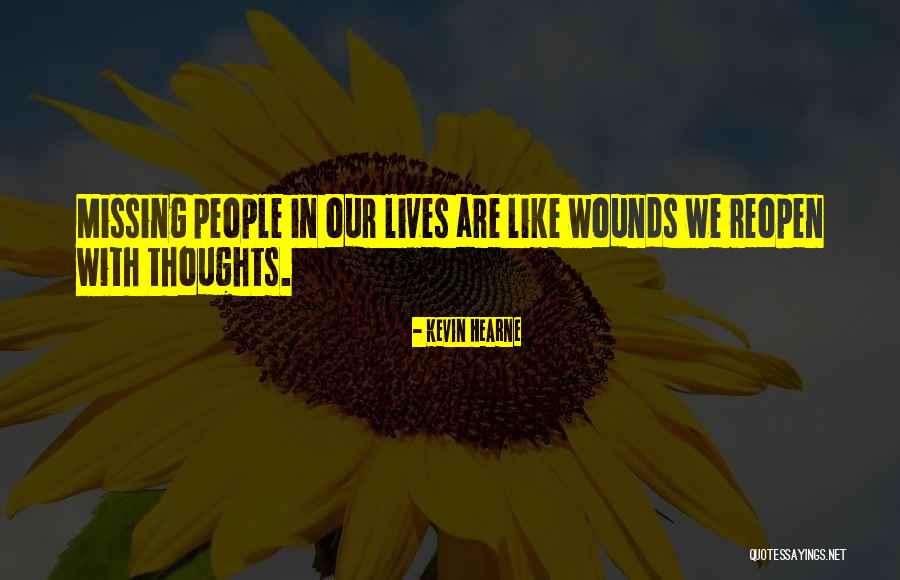 Missing people in our lives are like wounds we reopen with thoughts. — Kevin Hearne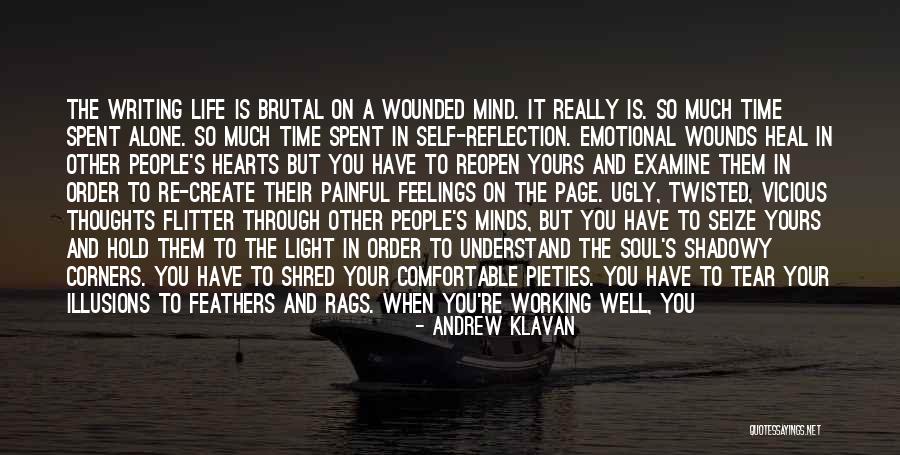 The writing life is brutal on a wounded mind. It really is. So much time spent alone. So much time spent in self-reflection. Emotional wounds heal in other people's hearts but you have to reopen yours and examine them in order to re-create their painful feelings on the page. Ugly, twisted, vicious thoughts flitter through other people's minds, but you have to seize yours and hold them to the light in order to understand the soul's shadowy corners. You have to shred your comfortable pieties. You have to tear your illusions to feathers and rags. When you're working well, you become bad company, inward-turning, querulous, obsessed. — Andrew Klavan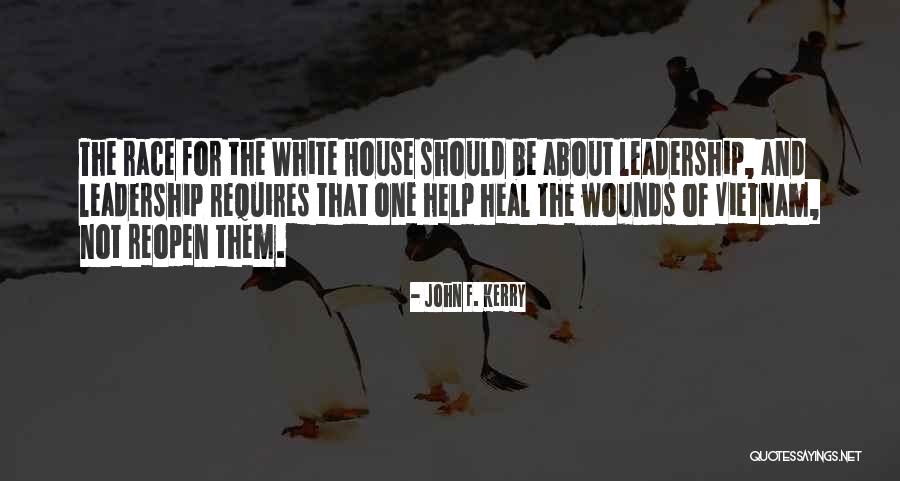 The race for the White House should be about leadership, and leadership requires that one help heal the wounds of Vietnam, not reopen them. — John F. Kerry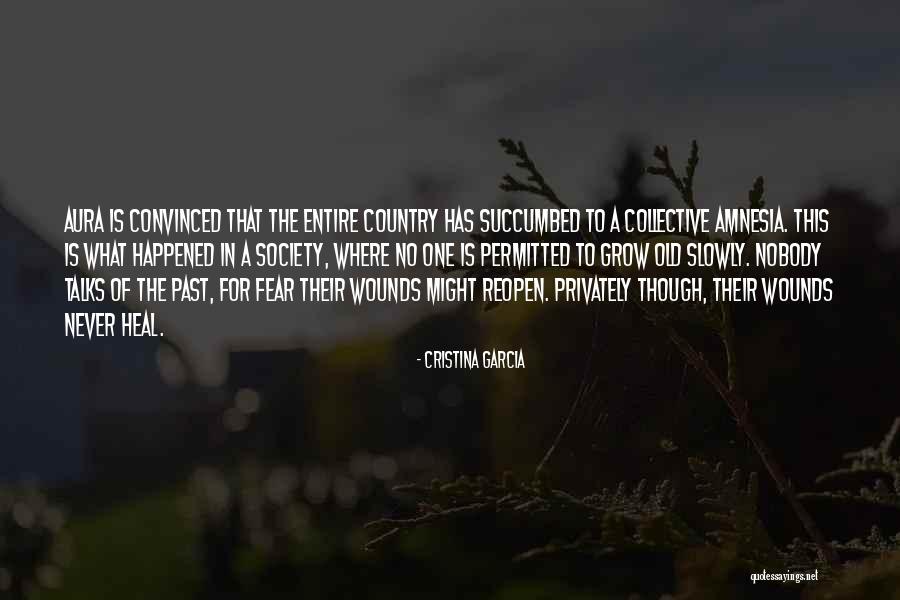 Aura is convinced that the entire country has succumbed to a collective amnesia. This is what happened in a society, where no one is permitted to grow old slowly. Nobody talks of the past, for fear their wounds might reopen. Privately though, their wounds never heal. — Cristina Garcia