Quotes & Sayings About Remembering Names
Enjoy reading and share 21 famous quotes about Remembering Names with everyone.
Top Remembering Names Quotes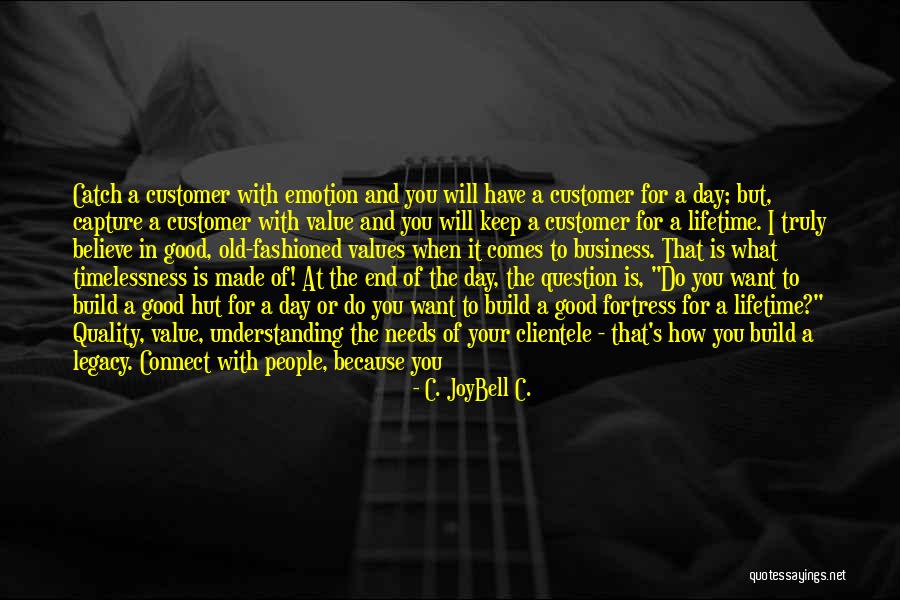 Catch a customer with emotion and you will have a customer for a day; but, capture a customer with value and you will keep a customer for a lifetime. I truly believe in good, old-fashioned values when it comes to business. That is what timelessness is made of! At the end of the day, the question is, "Do you want to build a good hut for a day or do you want to build a good fortress for a lifetime?" Quality, value, understanding the needs of your clientele - that's how you build a legacy. Connect with people, because you can never underestimate just how many people out there are yearning for any form of good interpersonal connection that they can find and when you can provide that as a brand name, you can allow the person behind your business to shine through. That's how timelessness is created. It's not created by luring people into a myth; it's created by making connections, by remembering people's names, by being genuinely interested in everybody. — C. JoyBell C.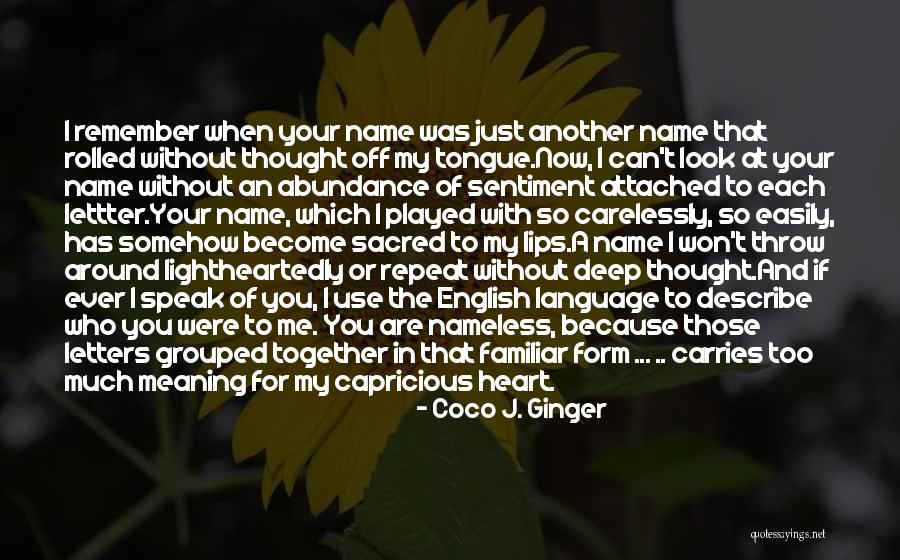 I remember when your name was just another name that rolled without thought off my tongue.
Now, I can't look at your name without an abundance of sentiment attached to each lettter.
Your name, which I played with so carelessly, so easily, has somehow become sacred to my lips.
A name I won't throw around lightheartedly or repeat without deep thought.
And if ever I speak of you, I use the English language to describe who you were to me. You are nameless, because those letters grouped together in that familiar form ... .. carries too much meaning for my capricious heart. — Coco J. Ginger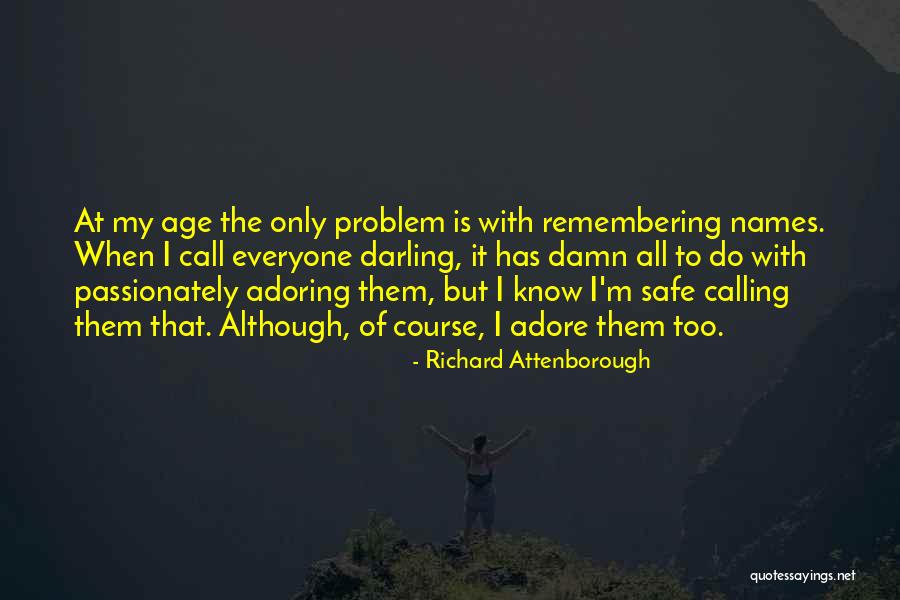 At my age the only problem is with remembering names. When I call everyone darling, it has damn all to do with passionately adoring them, but I know I'm safe calling them that. Although, of course, I adore them too. — Richard Attenborough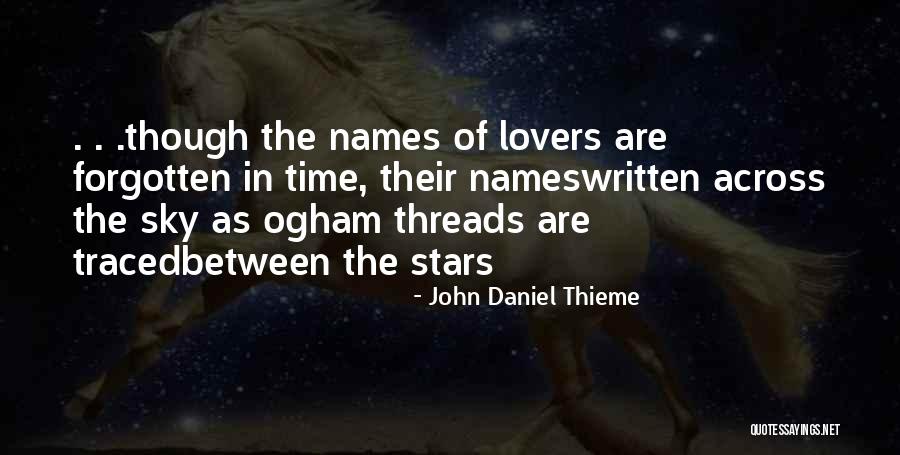 . . .though the names of lovers are forgotten in time, their names
written across the sky as ogham threads are traced
between the stars — John Daniel Thieme
Not a single person whose name is worth remembering lived a life of ease. — Ryan Allis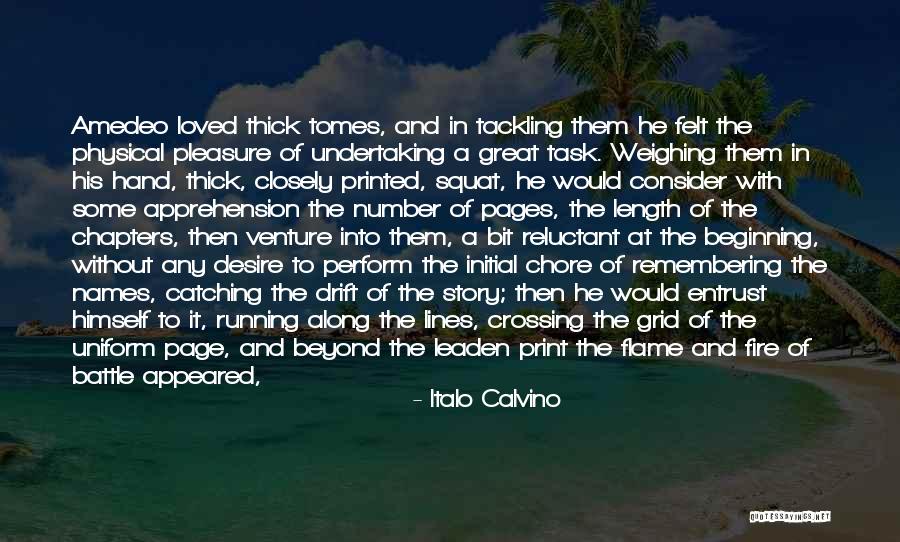 Amedeo loved thick tomes, and in tackling them he felt the physical pleasure of undertaking a great task. Weighing them in his hand, thick, closely printed, squat, he would consider with some apprehension the number of pages, the length of the chapters, then venture into them, a bit reluctant at the beginning, without any desire to perform the initial chore of remembering the names, catching the drift of the story; then he would entrust himself to it, running along the lines, crossing the grid of the uniform page, and beyond the leaden print the flame and fire of battle appeared, the cannonball that, whistling through the sky, fell at the feet of Prince Andrei, and the shop filled with engravings and statues where Frederic Moreau, his heart in his mouth, was to meet the Arnoux family. Beyond the surface of the page you entered a world where life was more alive than here on this side ... — Italo Calvino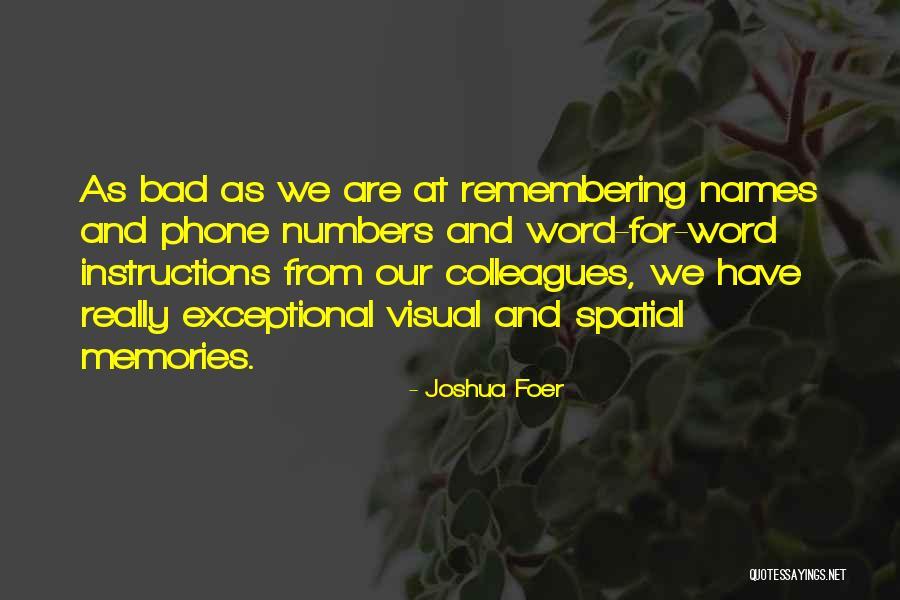 As bad as we are at remembering names and phone numbers and word-for-word instructions from our colleagues, we have really exceptional visual and spatial memories. — Joshua Foer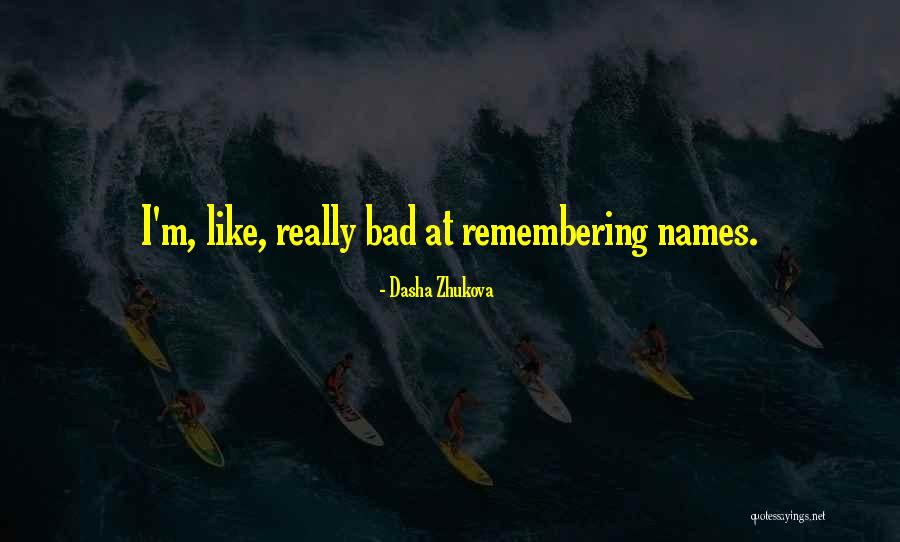 I'm, like, really bad at remembering names. — Dasha Zhukova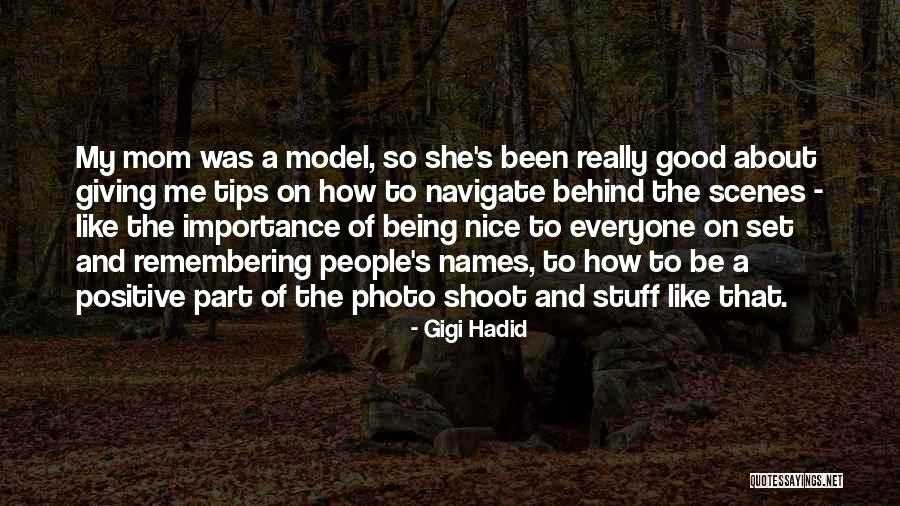 My mom was a model, so she's been really good about giving me tips on how to navigate behind the scenes - like the importance of being nice to everyone on set and remembering people's names, to how to be a positive part of the photo shoot and stuff like that. — Gigi Hadid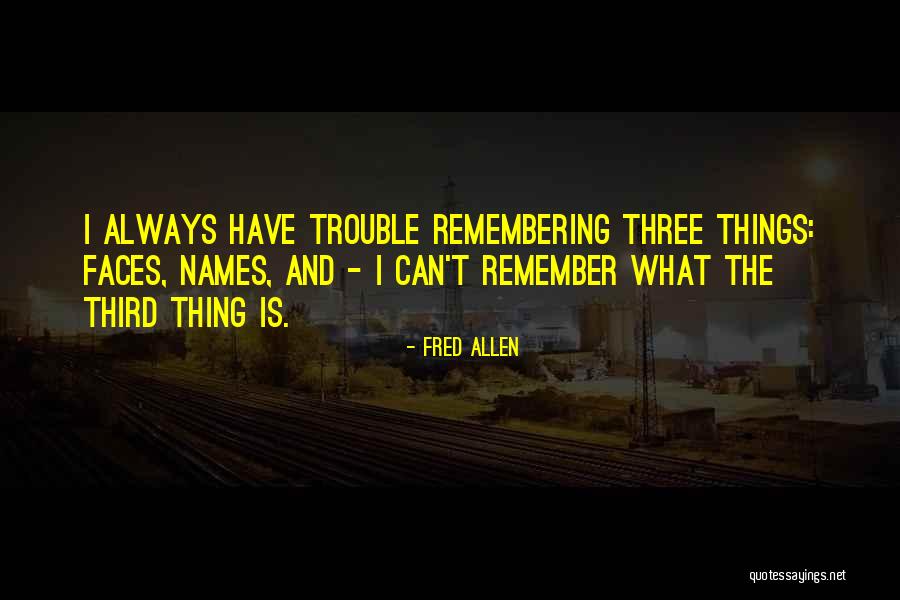 I always have trouble remembering three things: faces, names, and - I can't remember what the third thing is. — Fred Allen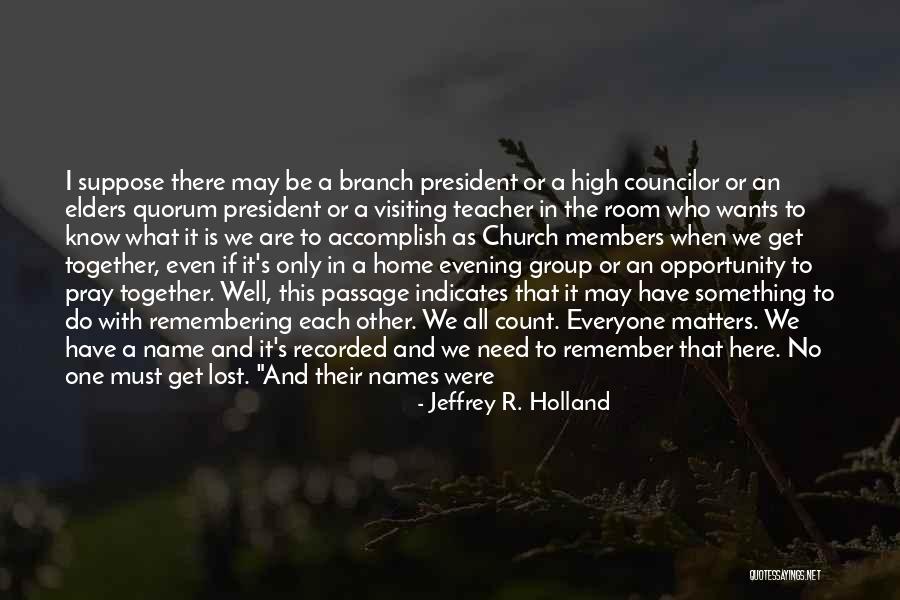 I suppose there may be a branch president or a high councilor or an elders quorum president or a visiting teacher in the room who wants to know what it is we are to accomplish as Church members when we get together, even if it's only in a home evening group or an opportunity to pray together. Well, this passage indicates that it may have something to do with remembering each other. We all count. Everyone matters. We have a name and it's recorded and we need to remember that here. No one must get lost. "And their names were taken, that they might be remembered and nourished by the good word of God ... to keep them continually watchful unto prayer, relying alone upon the merits of Christ ... to fast and to speak with one another concerning the welfare of their souls ... to observe that there should be no iniquity among them"
what a great thought about meetings and what they are supposed to do, what a Sunday School class can be, what a scriptural discussion in an apartment can be. — Jeffrey R. Holland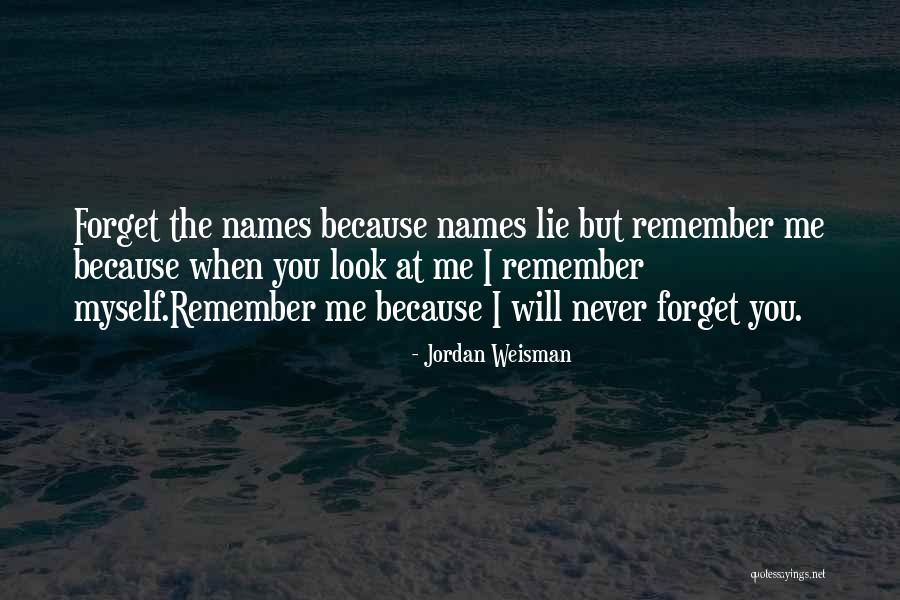 Forget the names because names lie but remember me because when you look at me I remember myself.

Remember me because I will never forget you. — Jordan Weisman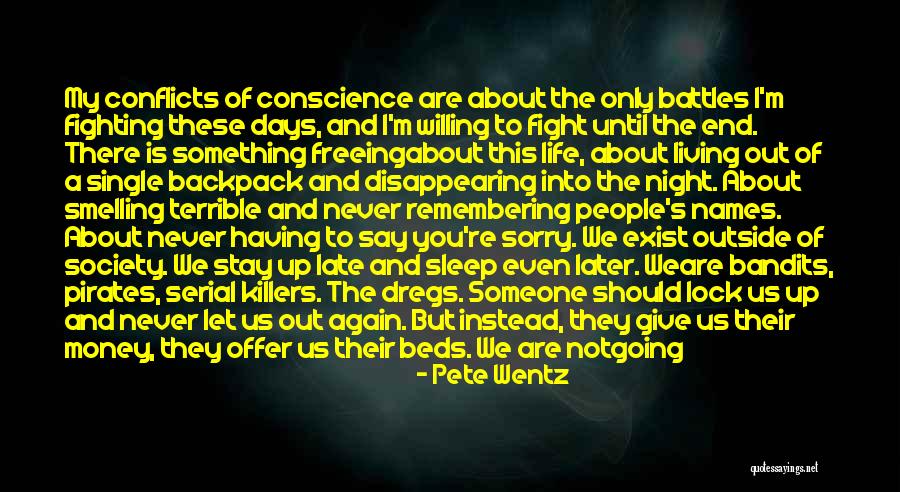 My conflicts of conscience are about the only battles I'm fighting these days, and I'm willing to fight until the end. There is something freeing
about this life, about living out of a single backpack and disappearing into the night. About smelling terrible and never remembering people's names. About never having to say you're sorry. We exist outside of society. We stay up late and sleep even later. We
are bandits, pirates, serial killers. The dregs. Someone should lock us up and never let us out again. But instead, they give us their money, they offer us their beds. We are not
going to pay for the beer. We are not going to be back here for a good, long while. We have prior engagements. We have the money in a duffel bag. We have no shame. Fuck guilt. Back to life. — Pete Wentz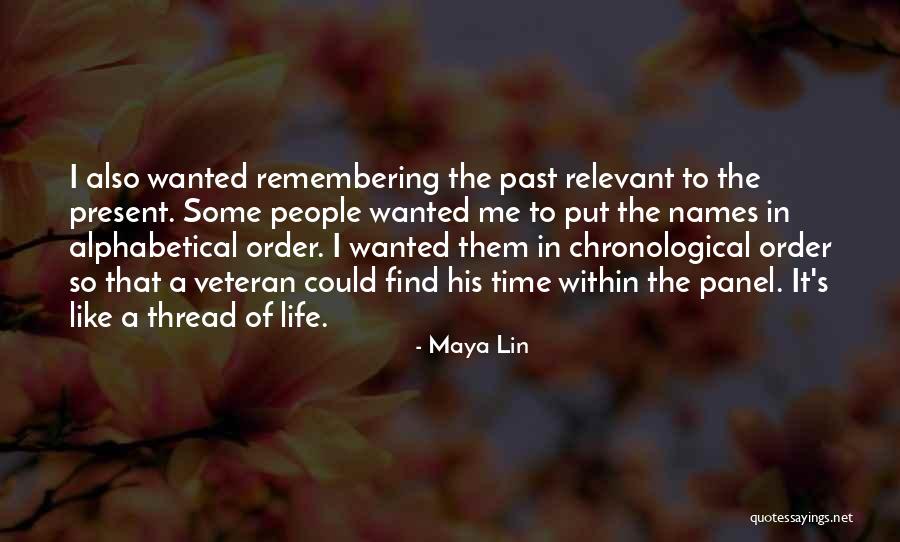 I also wanted remembering the past relevant to the present. Some people wanted me to put the names in alphabetical order. I wanted them in chronological order so that a veteran could find his time within the panel. It's like a thread of life. — Maya Lin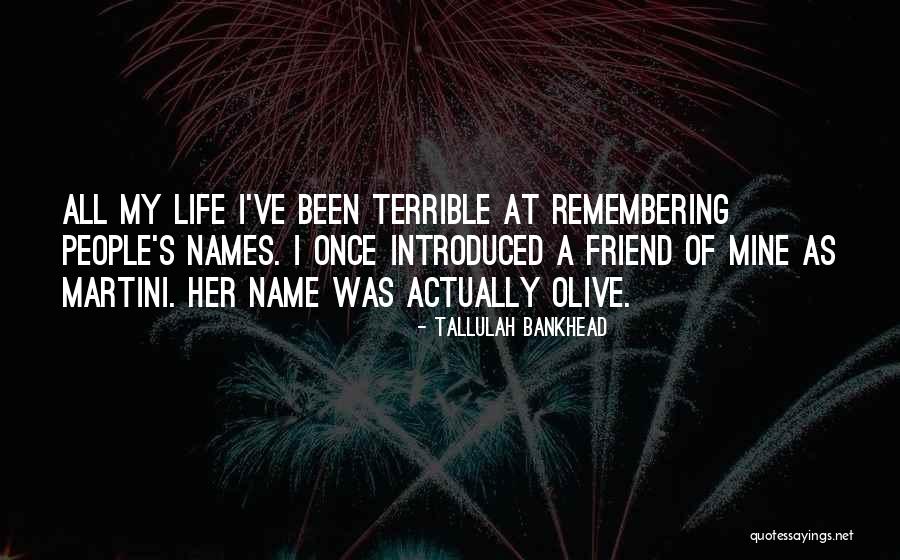 All my life I've been terrible at remembering people's names. I once introduced a friend of mine as Martini. Her name was actually Olive. — Tallulah Bankhead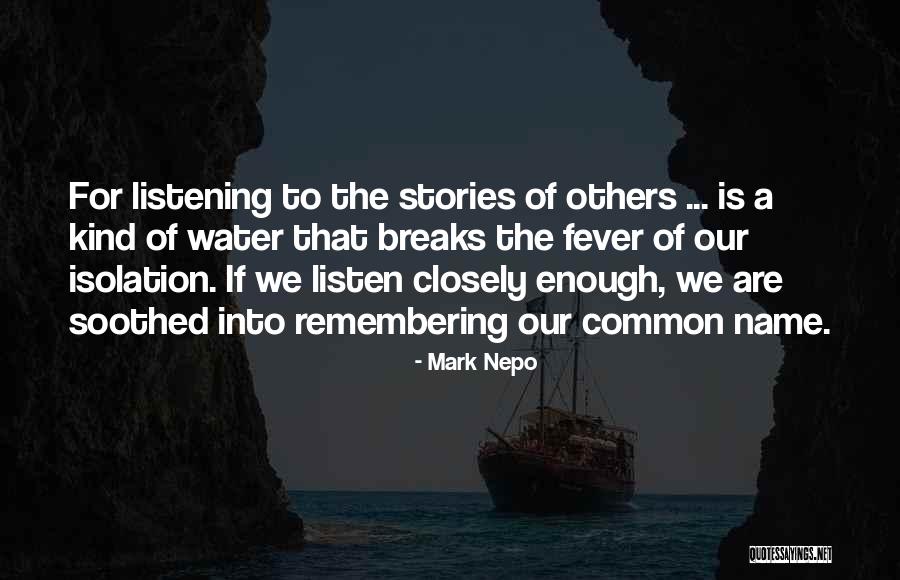 For listening to the stories of others ... is a kind of water that breaks the fever of our isolation. If we listen closely enough, we are soothed into remembering our common name. — Mark Nepo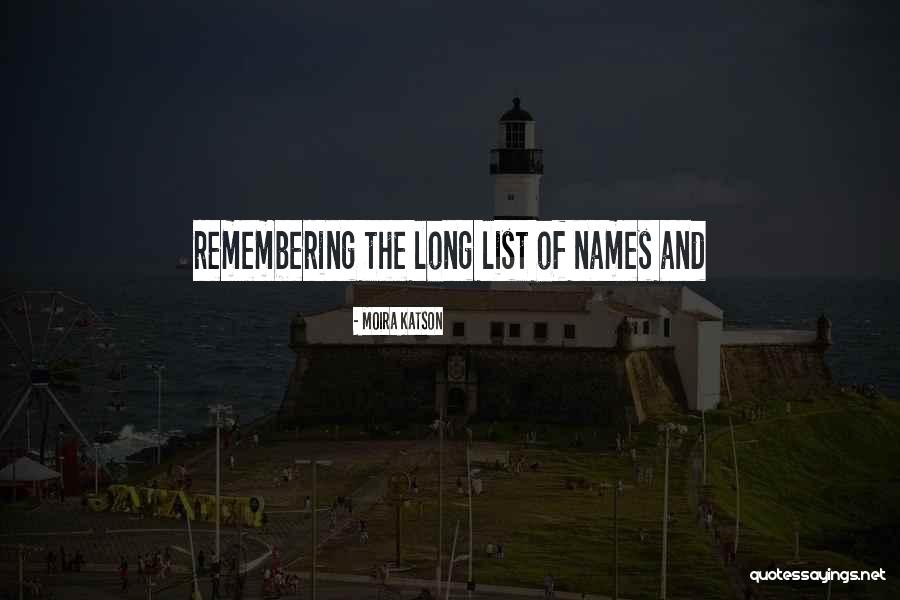 remembering the long list of names and — Moira Katson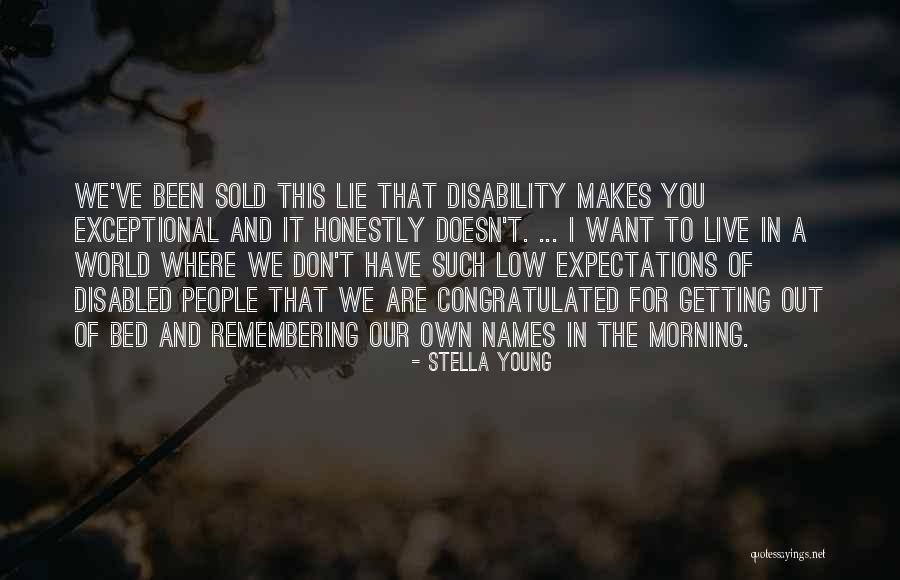 We've been sold this lie that disability makes you exceptional and it honestly doesn't. ... I want to live in a world where we don't have such low expectations of disabled people that we are congratulated for getting out of bed and remembering our own names in the morning. — Stella Young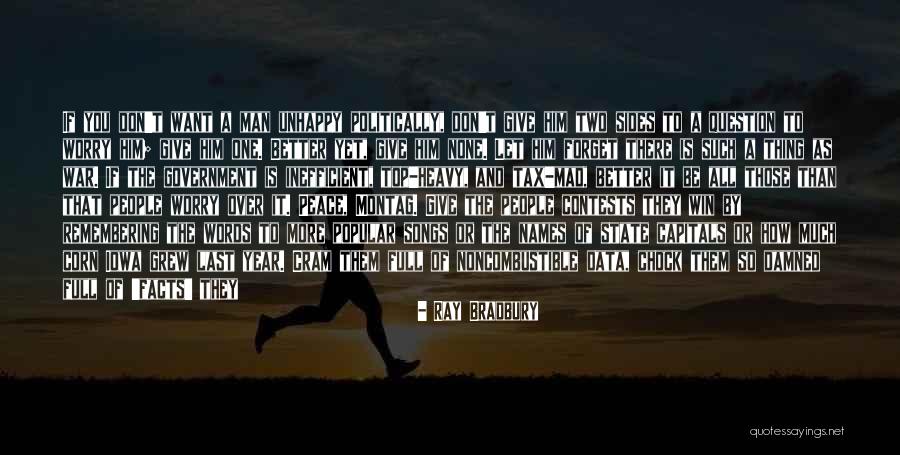 If you don't want a man unhappy politically, don't give him two sides to a question to worry him; give him one. Better yet, give him none. Let him forget there is such a thing as war. If the government is inefficient, top-heavy, and tax-mad, better it be all those than that people worry over it. Peace, Montag. Give the people contests they win by remembering the words to more popular songs or the names of state capitals or how much corn Iowa grew last year. Cram them full of noncombustible data, chock them so damned full of 'facts' they feel stuffed, but absolutely 'brilliant' with information. Then they'll feel they're thinking, they'll get a sense of motion without moving. And they'll be happy, because facts of that sort don't change. — Ray Bradbury