Relationship With Fights Quotes & Sayings
Enjoy reading and share 18 famous quotes about Relationship With Fights with everyone.
Top Relationship With Fights Quotes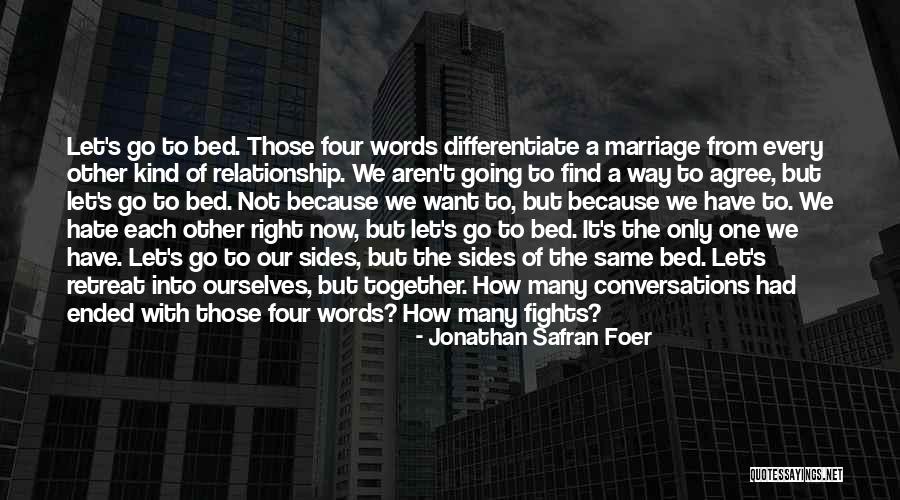 Let's go to bed. Those four words differentiate a marriage from every other kind of relationship. We aren't going to find a way to agree, but let's go to bed. Not because we want to, but because we have to. We hate each other right now, but let's go to bed. It's the only one we have. Let's go to our sides, but the sides of the same bed. Let's retreat into ourselves, but together. How many conversations had ended with those four words? How many fights? — Jonathan Safran Foer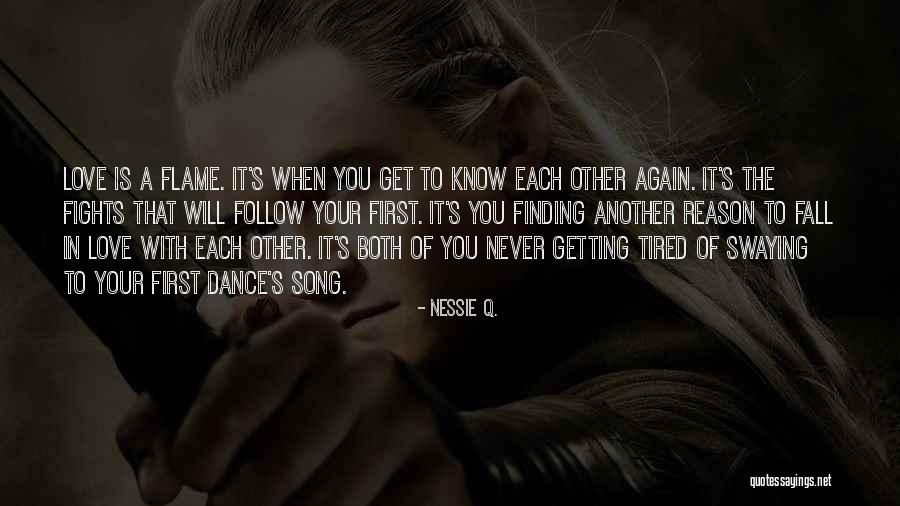 Love is a flame. It's when you get to know each other again. It's the fights that will follow your first. It's you finding another reason to fall in love with each other. It's both of you never getting tired of swaying to your first dance's song. — Nessie Q.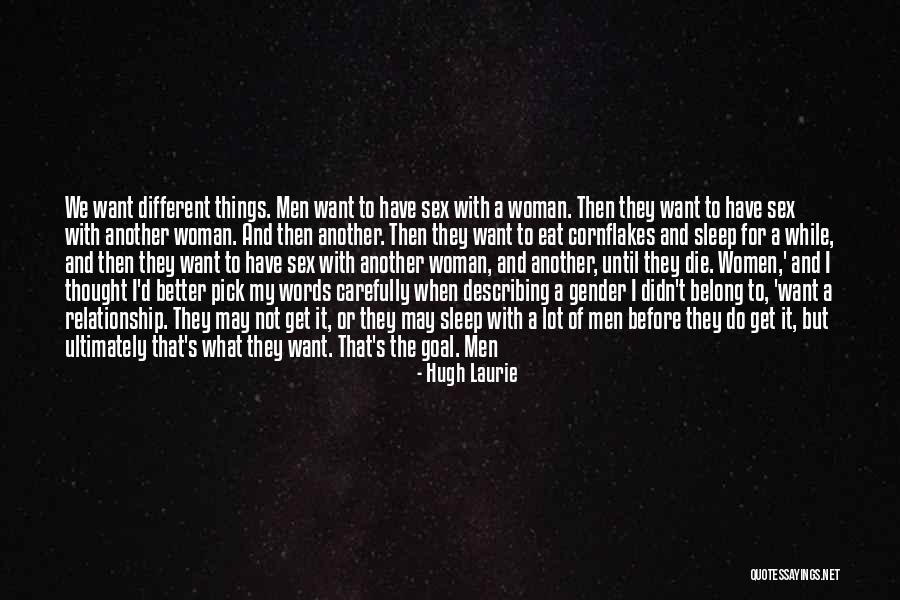 We want different things. Men want to have sex with a woman. Then they want to have sex with another woman. And then another. Then they want to eat cornflakes and sleep for a while, and then they want to have sex with another woman, and another, until they die. Women,' and I thought I'd better pick my words carefully when describing a gender I didn't belong to, 'want a relationship. They may not get it, or they may sleep with a lot of men before they do get it, but ultimately that's what they want. That's the goal. Men do not have goals. Natural ones. So they invent them, and put them at either end of a football pitch. And then they invent football. Or they pick fights, or try and get rich, or start wars, or come up with any number of daft bloody things to make up for the fact that they have no real goals.'
'Bollocks,' said Ronnie.
'That, of course, is the other main difference. — Hugh Laurie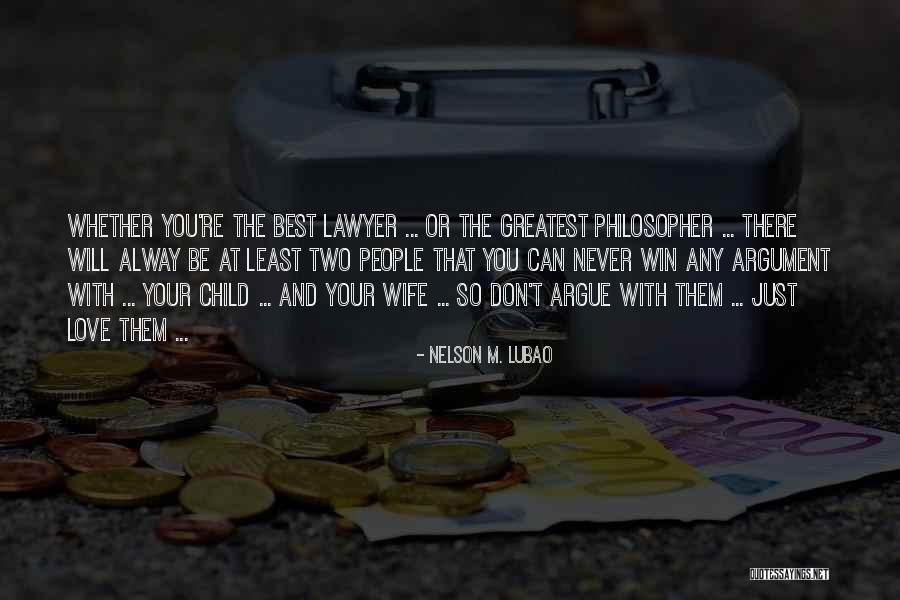 Whether you're the best lawyer ...
Or the greatest philosopher ...
There will alway be at least two people that you can never win any argument with ...
Your child ...
And your wife ...
So don't argue with them ...
Just love them ... — Nelson M. Lubao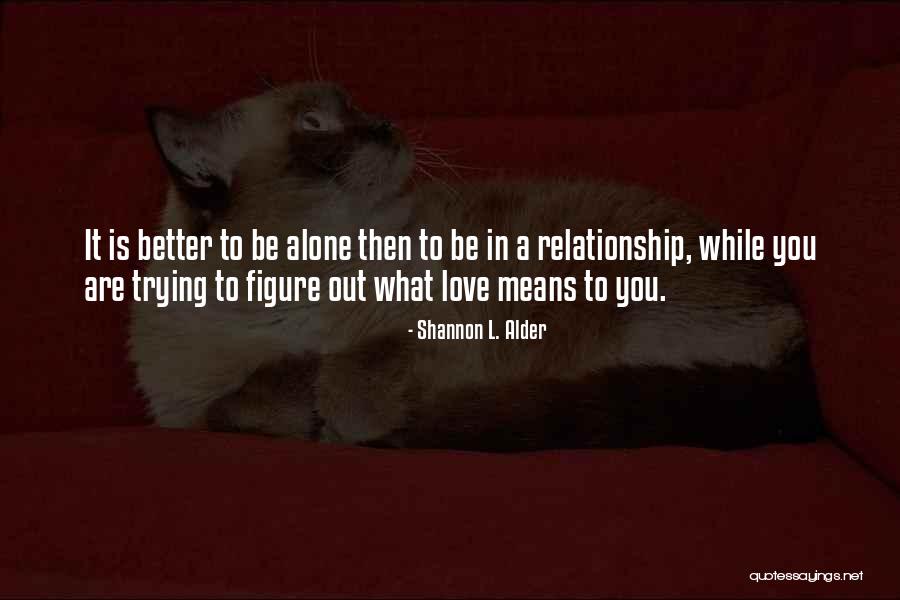 It is better to be alone then to be in a relationship, while you are trying to figure out what love means to you. — Shannon L. Alder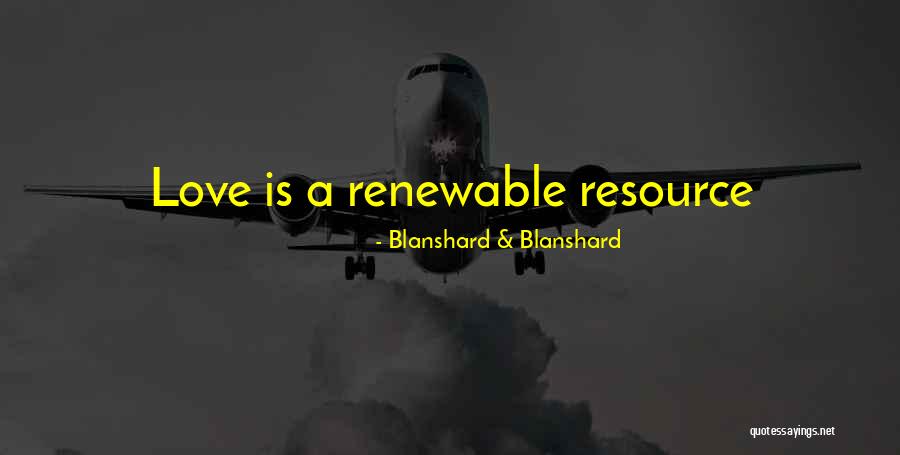 Love is a renewable resource — Blanshard & Blanshard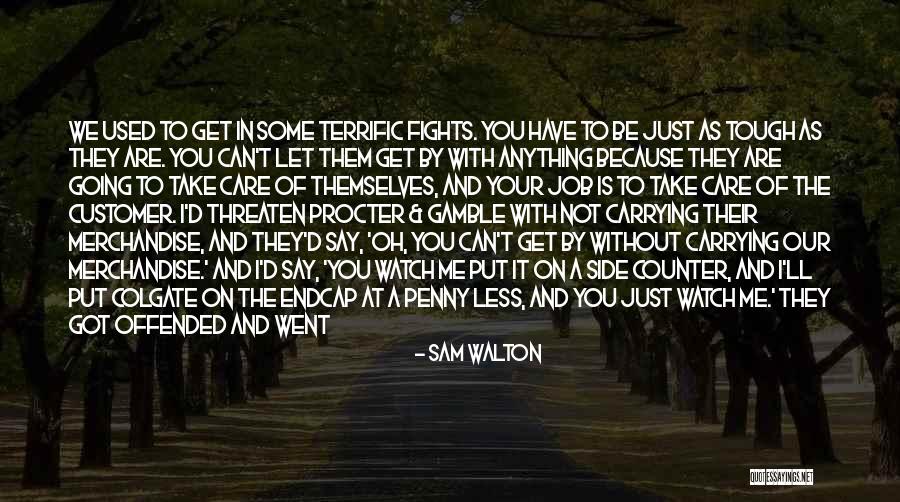 We used to get in some terrific fights. You have to be just as tough as they are. You can't let them get by with anything because they are going to take care of themselves, and your job is to take care of the customer. I'd threaten Procter & Gamble with not carrying their merchandise, and they'd say, 'Oh, you can't get by without carrying our merchandise.' And I'd say, 'You watch me put it on a side counter, and I'll put Colgate on the endcap at a penny less, and you just watch me.' They got offended and went to Sam, and he said, 'Whatever Claude says, that's what it's going to be.' Well, now we have a real good relationship with Procter & Gamble. It's a model that everybody talks about. But let me tell you, one reason for that is that they learned to respect us. They learned that they couldn't bulldoze us like everybody else, and that when we said we were representing the customer, we were dead serious." In — Sam Walton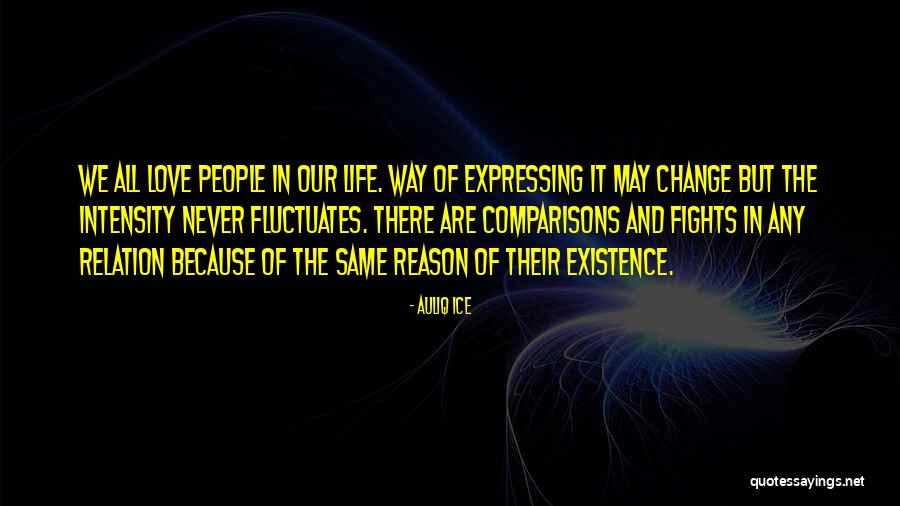 we all love people in our life. way of expressing it may change but the intensity never fluctuates. there are comparisons and fights in any relation because of the same reason of their existence. — Auliq Ice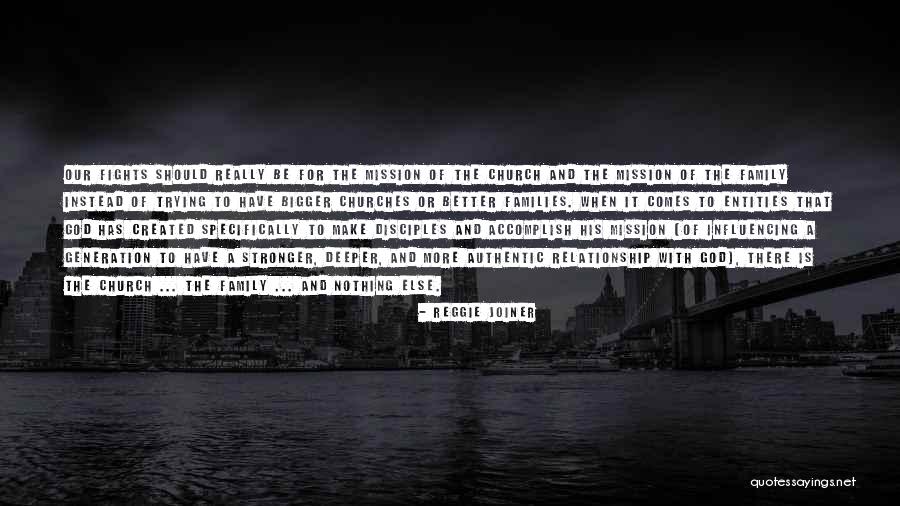 Our fights should really be for the mission of the church and the mission of the family instead of trying to have bigger churches or better families. When it comes to entities that god has created specifically to make disciples and accomplish His mission (of influencing a generation to have a stronger, deeper, and more authentic relationship with God), there is the church ... the family ... and nothing else. — Reggie Joiner
I've gone to prom multiple times, had fights with the principal, a relationship with my teacher. When people ask if I wish I had gone to high school, I tell them that I've acted all of that stuff out, and it just doesn't seem like fun. — Britt Robertson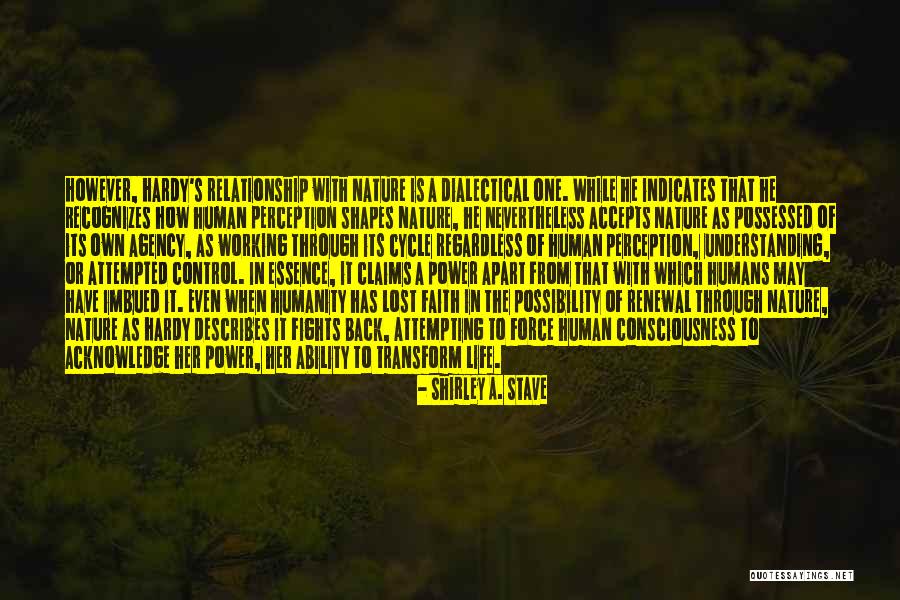 However, Hardy's relationship with nature is a dialectical one. While he indicates that he recognizes how human perception shapes nature, he nevertheless accepts nature as possessed of its own agency, as working through its cycle regardless of human perception, understanding, or attempted control. In essence, it claims a power apart from that with which humans may have imbued it. Even when humanity has lost faith in the possibility of renewal through nature, nature as Hardy describes it fights back, attempting to force human consciousness to acknowledge her power, her ability to transform life. — Shirley A. Stave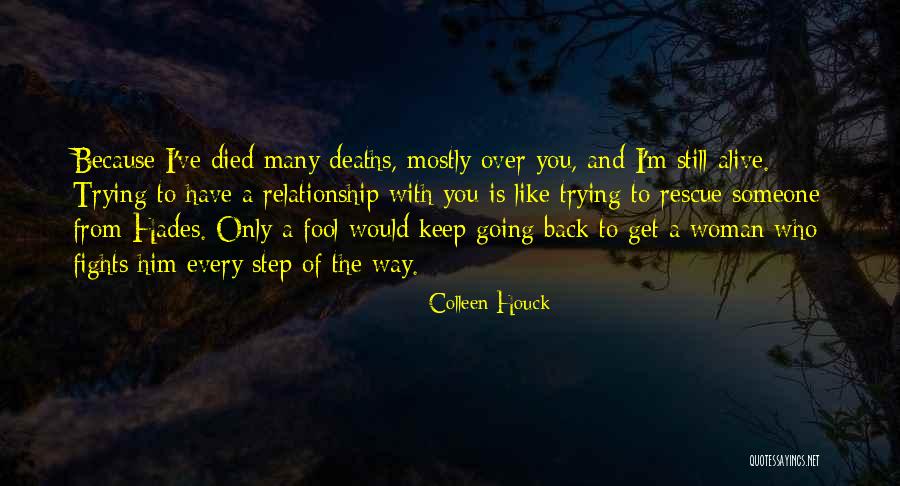 Because I've died many deaths, mostly over you, and I'm still alive. Trying to have a relationship with you is like trying to rescue someone from Hades. Only a fool would keep going back to get a woman who fights him every step of the way. — Colleen Houck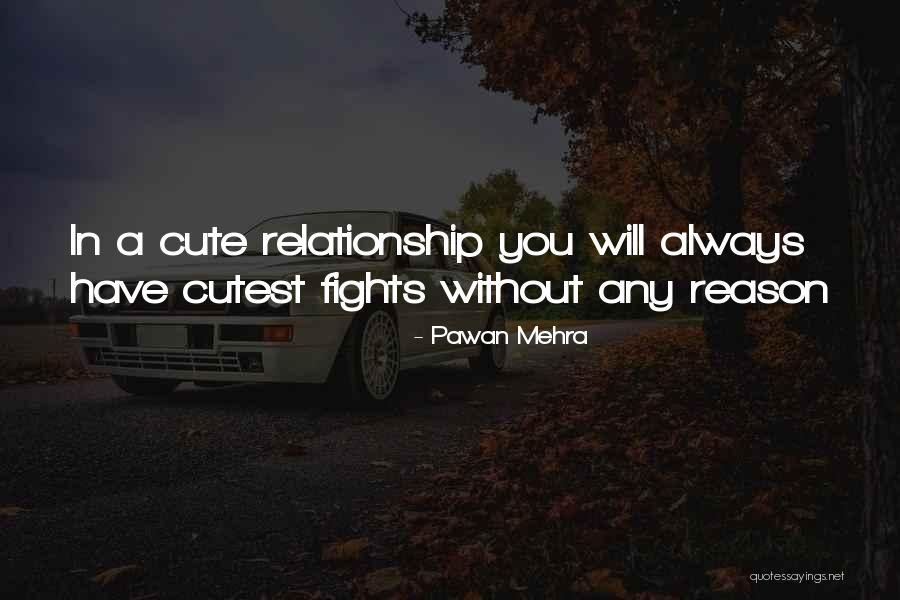 In a cute relationship you will always have cutest fights without any reason — Pawan Mehra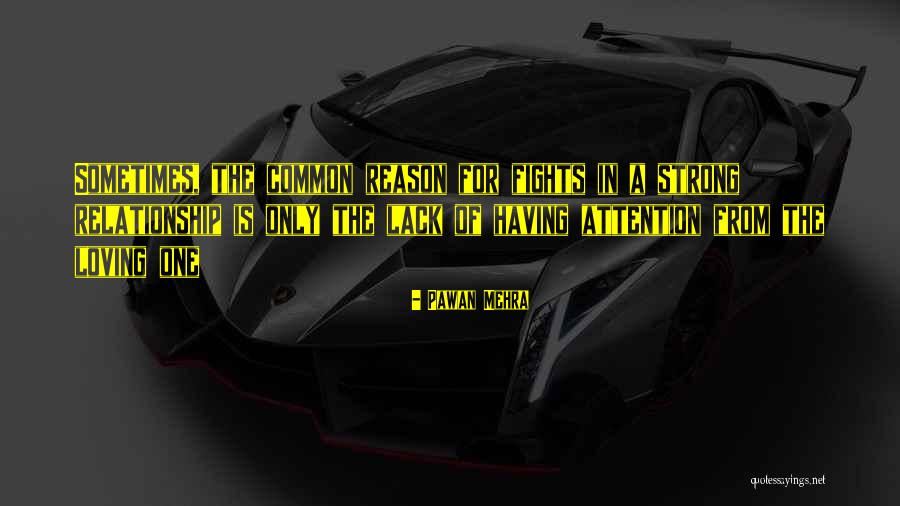 Sometimes, the common reason for fights in a strong relationship is only the lack of having attention from the loving one — Pawan Mehra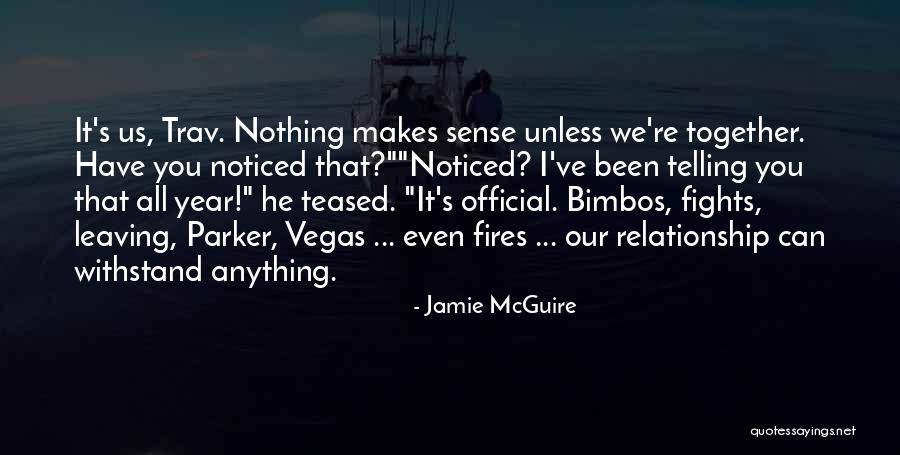 It's us, Trav. Nothing makes sense unless we're together. Have you noticed that?"
"Noticed? I've been telling you that all year!" he teased. "It's official. Bimbos, fights, leaving, Parker, Vegas ... even fires ... our relationship can withstand anything. — Jamie McGuire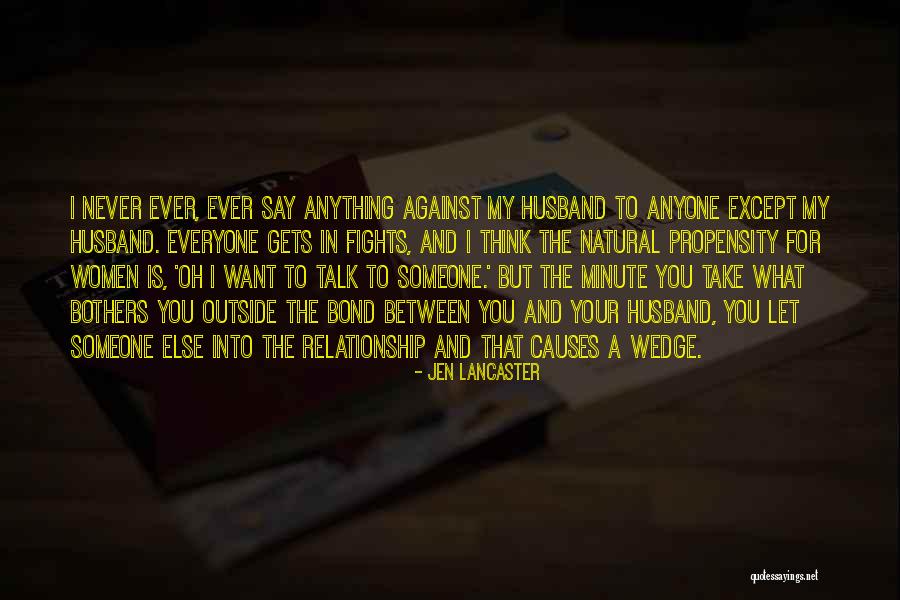 I never ever, ever say anything against my husband to anyone except my husband. Everyone gets in fights, and I think the natural propensity for women is, 'Oh I want to talk to someone.' But the minute you take what bothers you outside the bond between you and your husband, you let someone else into the relationship and that causes a wedge. — Jen Lancaster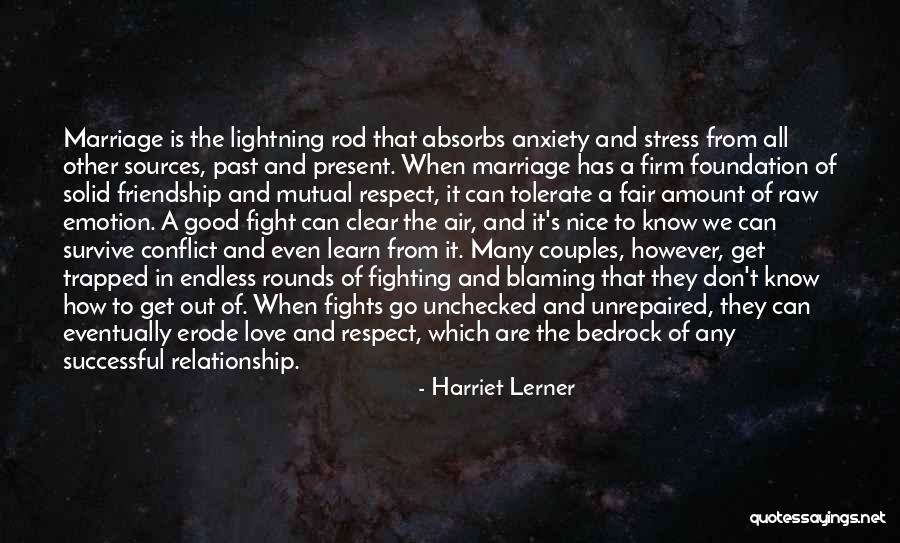 Marriage is the lightning rod that absorbs anxiety and stress from all other sources, past and present. When marriage has a firm foundation of solid friendship and mutual respect, it can tolerate a fair amount of raw emotion. A good fight can clear the air, and it's nice to know we can survive conflict and even learn from it. Many couples, however, get trapped in endless rounds of fighting and blaming that they don't know how to get out of. When fights go unchecked and unrepaired, they can eventually erode love and respect, which are the bedrock of any successful relationship. — Harriet Lerner