Recognize A Real Woman Quotes & Sayings
Enjoy reading and share 3 famous quotes about Recognize A Real Woman with everyone.
Top Recognize A Real Woman Quotes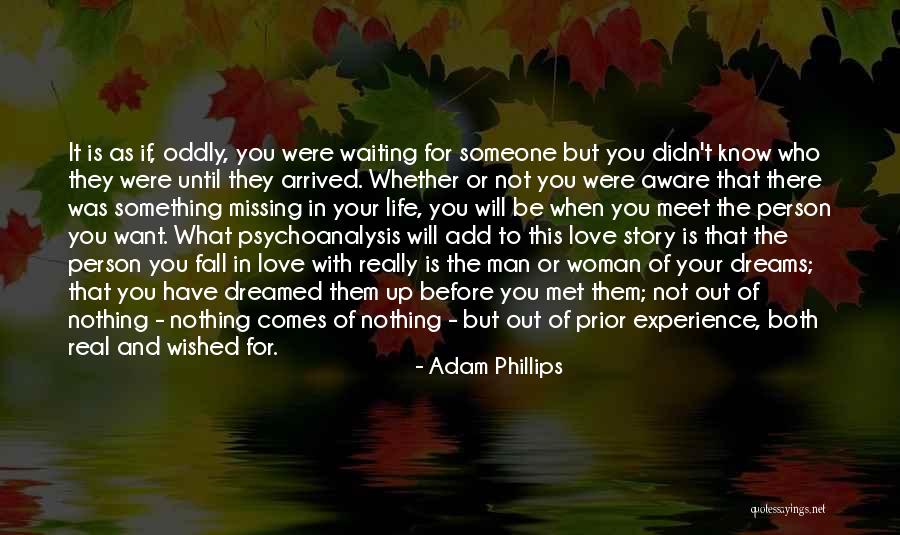 It is as if, oddly, you were waiting for someone but you didn't know who they were until they arrived. Whether or not you were aware that there was something missing in your life, you will be when you meet the person you want. What psychoanalysis will add to this love story is that the person you fall in love with really is the man or woman of your dreams; that you have dreamed them up before you met them; not out of nothing - nothing comes of nothing - but out of prior experience, both real and wished for. You recognize them with such certainty because you already, in a certain sense, know them; and because you have quite literally been expecting them, you feel as though you have known them for ever, and yet, at the same time, they are quite foreign to you. They are familiar foreign bodies. — Adam Phillips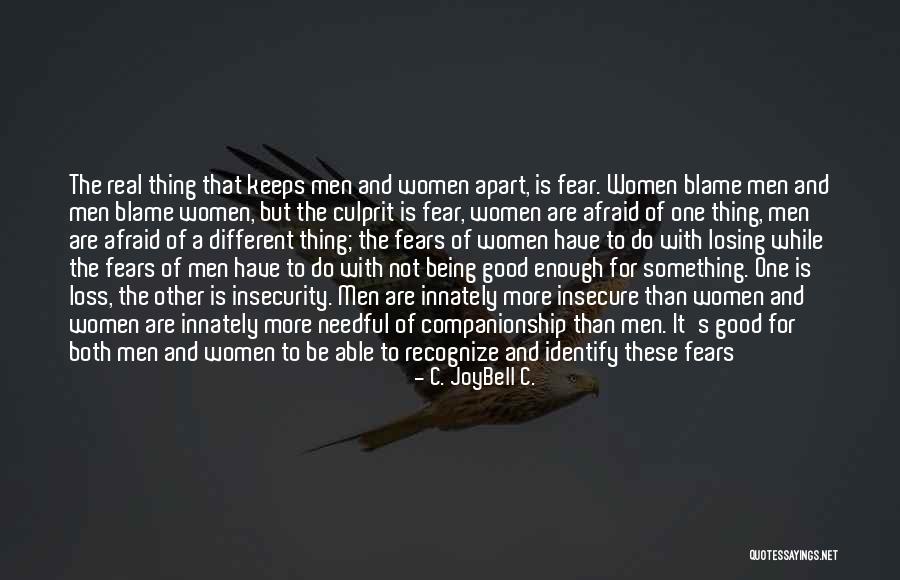 The real thing that keeps men and women apart, is fear. Women blame men and men blame women, but the culprit is fear, women are afraid of one thing, men are afraid of a different thing; the fears of women have to do with losing while the fears of men have to do with not being good enough for something. One is loss, the other is insecurity. Men are innately more insecure than women and women are innately more needful of companionship than men. It's good for both men and women to be able to recognize and identify these fears not only within themselves, but within each other, and then men and women will see that they really do need to help each other. It's not a game, it's not a competition, the two sexes need one another. — C. JoyBell C.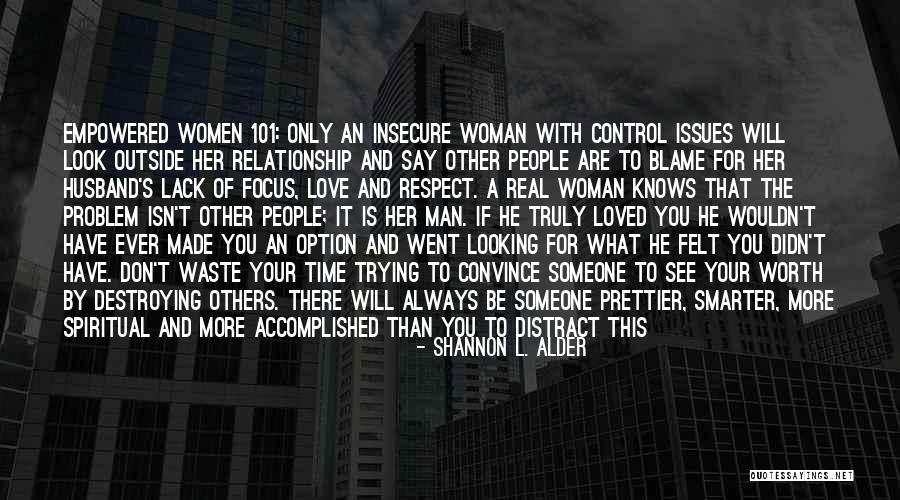 Empowered Women 101: Only an insecure woman with control issues will look outside her relationship and say other people are to blame for her husband's lack of focus, love and respect. A real woman knows that the problem isn't other people; it is her man. If he truly loved you he wouldn't have ever made you an option and went looking for what he felt you didn't have. Don't waste your time trying to convince someone to see your worth by destroying others. There will always be someone prettier, smarter, more spiritual and more accomplished than you to distract this person. A real woman knows her worth and will never have to train anyone to recognize it. — Shannon L. Alder