Quotes & Sayings About Quoting The Bible
Enjoy reading and share 13 famous quotes about Quoting The Bible with everyone.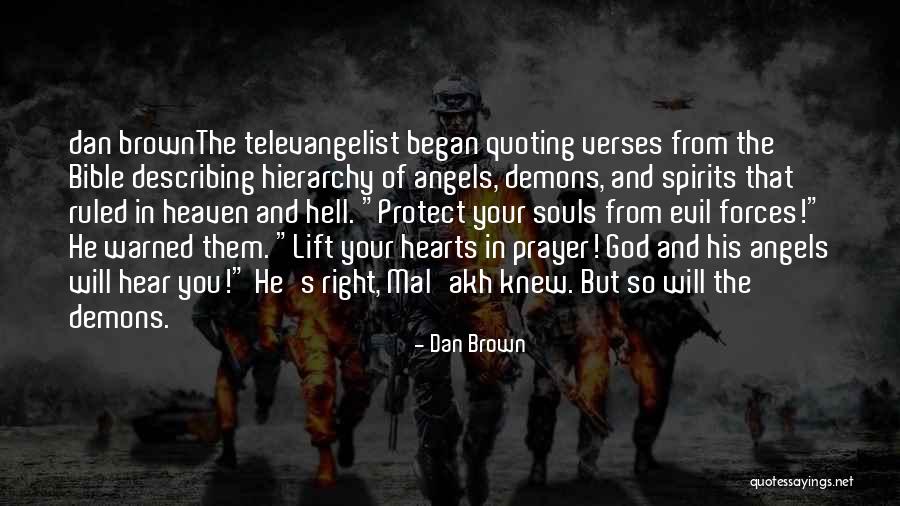 dan brownThe televangelist began quoting verses from the Bible describing hierarchy of angels, demons, and spirits that ruled in heaven and hell. "Protect your souls from evil forces!" He warned them. "Lift your hearts in prayer! God and his angels will hear you!" He's right, Mal'akh knew. But so will the demons. — Dan Brown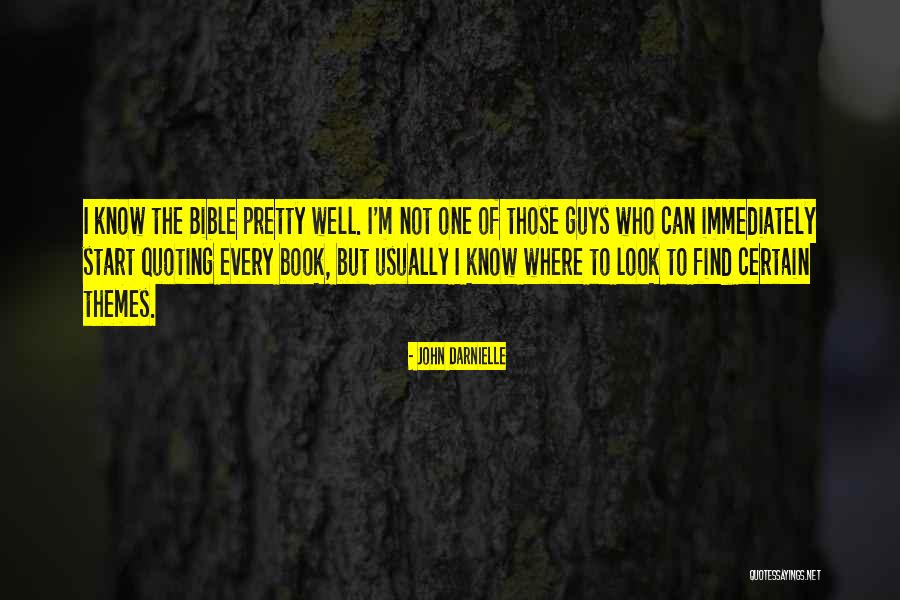 I know the Bible pretty well. I'm not one of those guys who can immediately start quoting every book, but usually I know where to look to find certain themes. — John Darnielle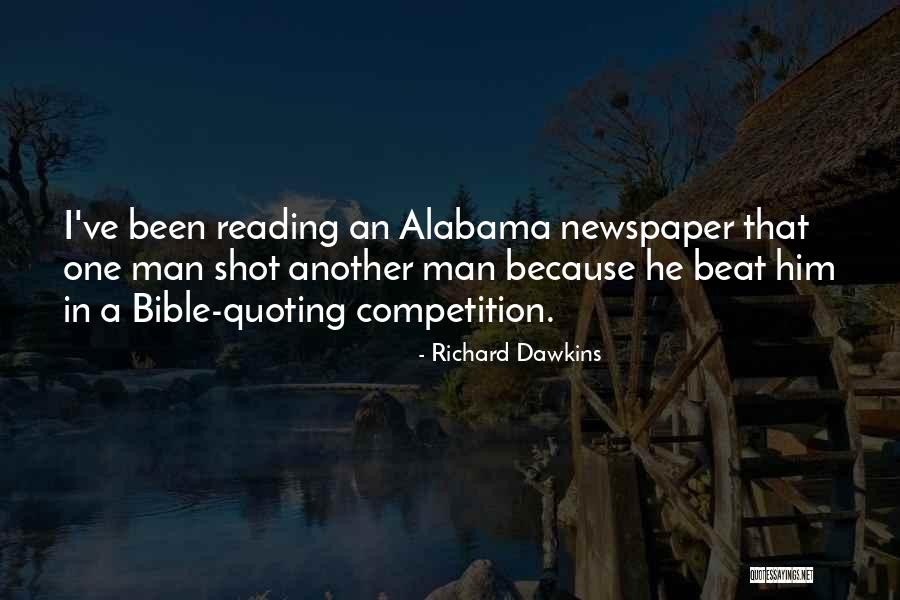 I've been reading an Alabama newspaper that one man shot another man because he beat him in a Bible-quoting competition. — Richard Dawkins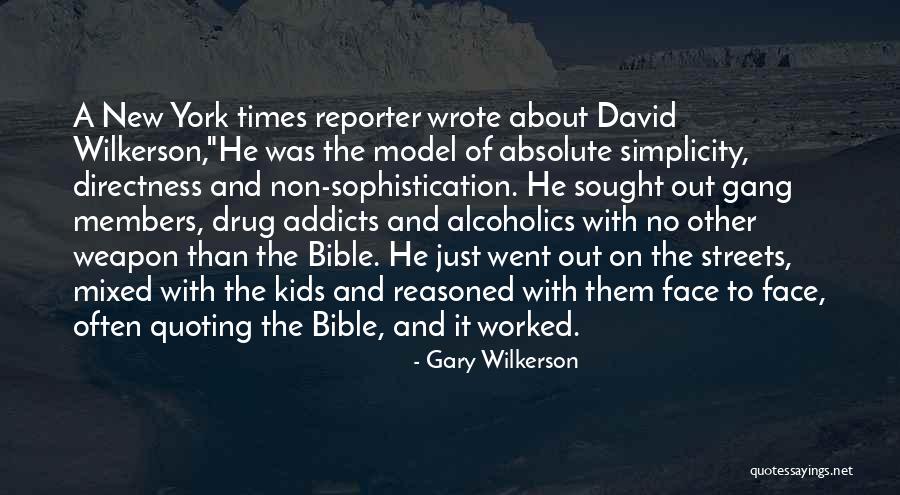 A New York times reporter wrote about David Wilkerson,"He was the model of absolute simplicity, directness and non-sophistication. He sought out gang members, drug addicts and alcoholics with no other weapon than the Bible. He just went out on the streets, mixed with the kids and reasoned with them face to face, often quoting the Bible, and it worked. — Gary Wilkerson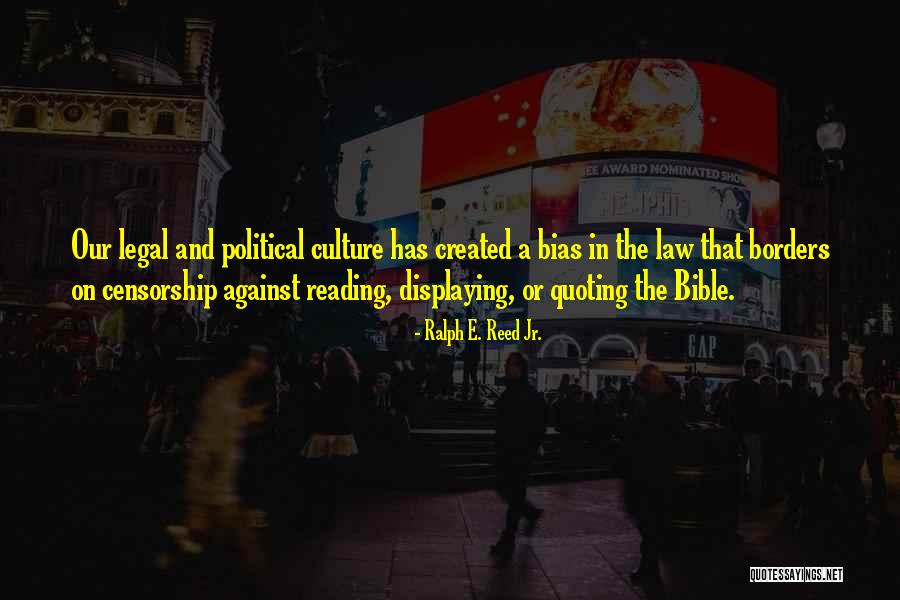 Our legal and political culture has created a bias in the law that borders on censorship against reading, displaying, or quoting the Bible. — Ralph E. Reed Jr.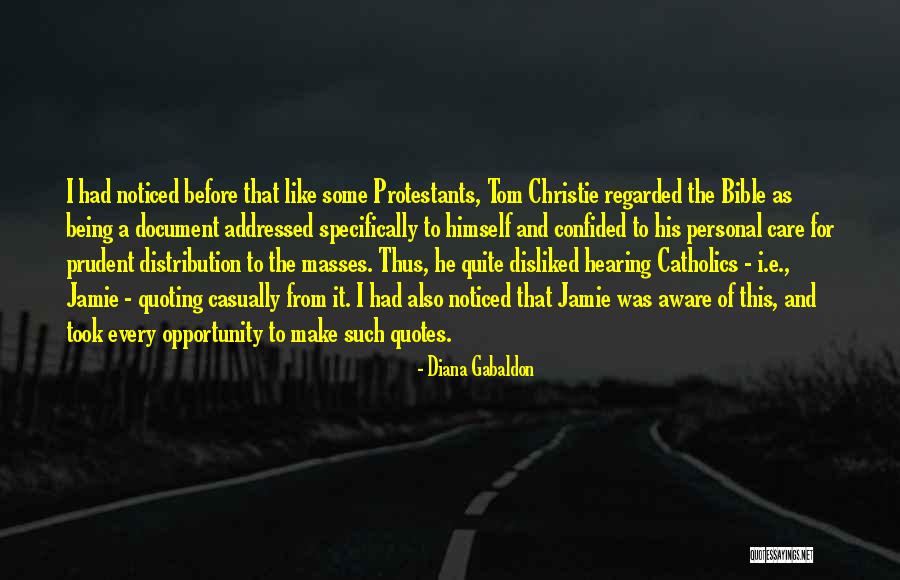 I had noticed before that like some Protestants, Tom Christie regarded the Bible as being a document addressed specifically to himself and confided to his personal care for prudent distribution to the masses. Thus, he quite disliked hearing Catholics - i.e., Jamie - quoting casually from it. I had also noticed that Jamie was aware of this, and took every opportunity to make such quotes. — Diana Gabaldon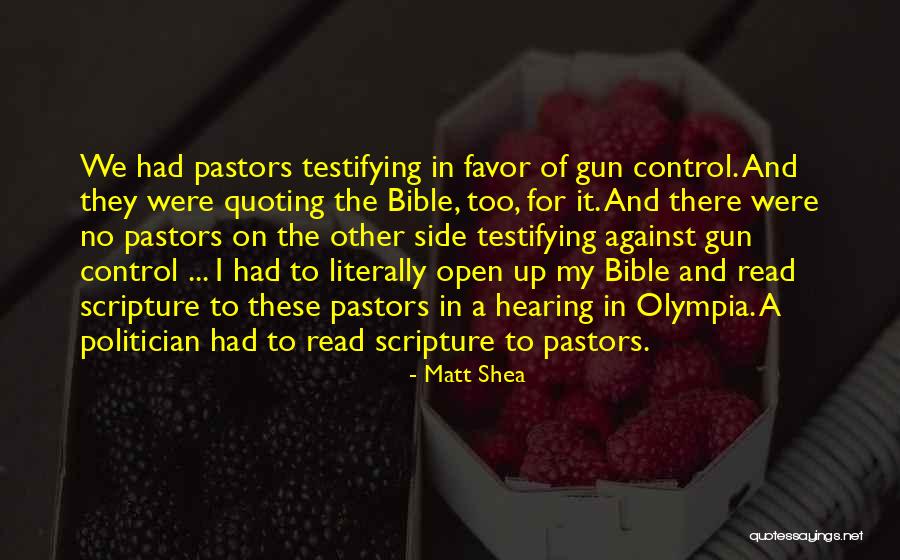 We had pastors testifying in favor of gun control. And they were quoting the Bible, too, for it. And there were no pastors on the other side testifying against gun control ... I had to literally open up my Bible and read scripture to these pastors in a hearing in Olympia. A politician had to read scripture to pastors. — Matt Shea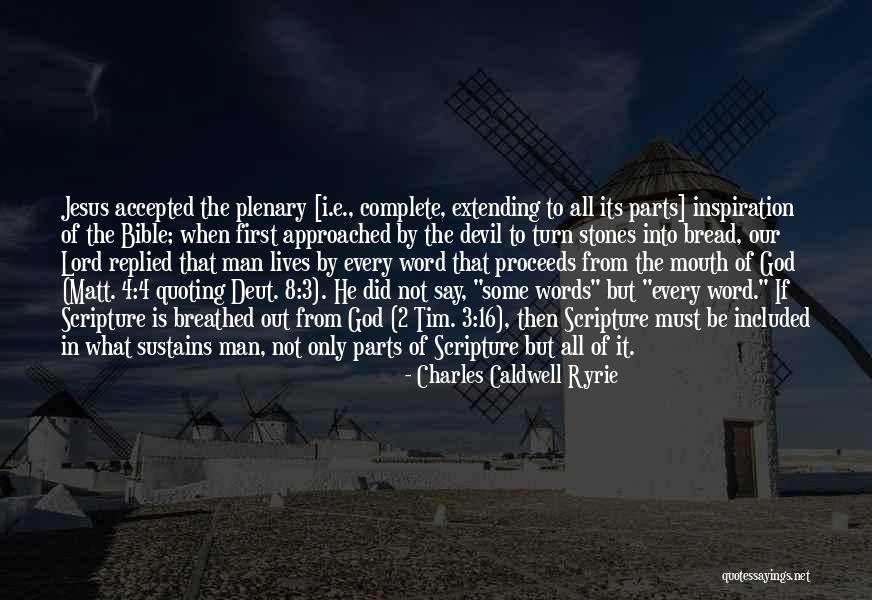 Jesus accepted the plenary [i.e., complete, extending to all its parts] inspiration of the Bible; when first approached by the devil to turn stones into bread, our Lord replied that man lives by every word that proceeds from the mouth of God (Matt. 4:4 quoting Deut. 8:3). He did not say, "some words" but "every word." If Scripture is breathed out from God (2 Tim. 3:16), then Scripture must be included in what sustains man, not only parts of Scripture but all of it. — Charles Caldwell Ryrie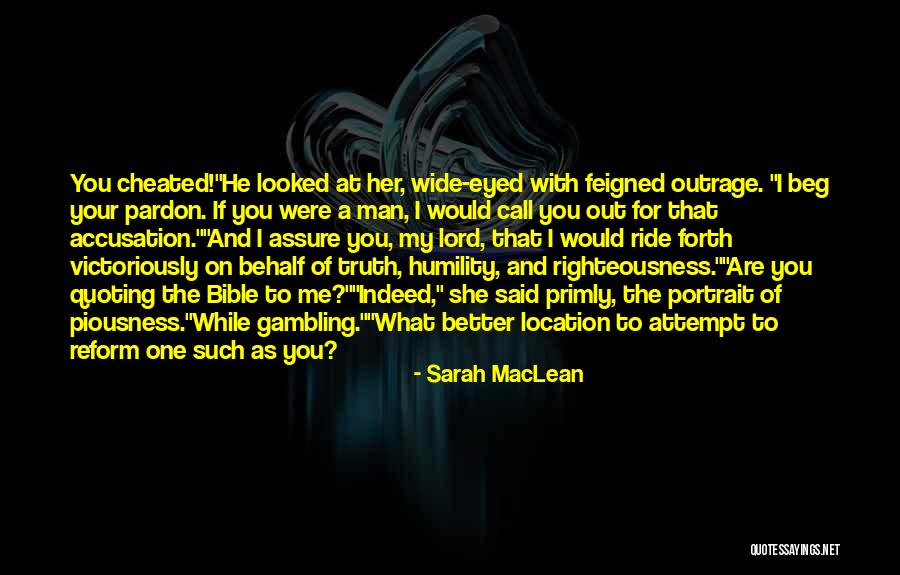 You cheated!"
He looked at her, wide-eyed with feigned outrage. "I beg your pardon. If you were a man, I would call you out for that accusation."
"And I assure you, my lord, that I would ride forth victoriously on behalf of truth, humility, and righteousness."
"Are you quoting the Bible to me?"
"Indeed," she said primly, the portrait of piousness.
"While gambling."
"What better location to attempt to reform one such as you? — Sarah MacLean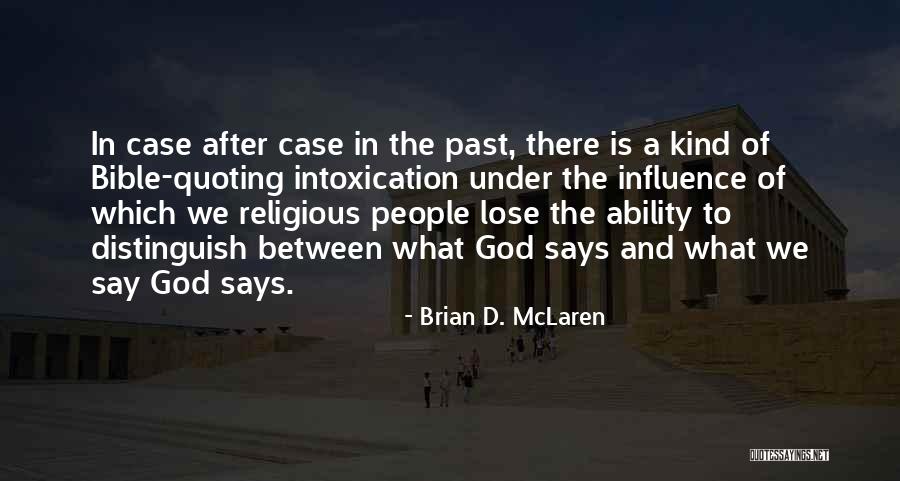 In case after case in the past, there is a kind of Bible-quoting intoxication under the influence of which we religious people lose the ability to distinguish between what God says and what we say God says. — Brian D. McLaren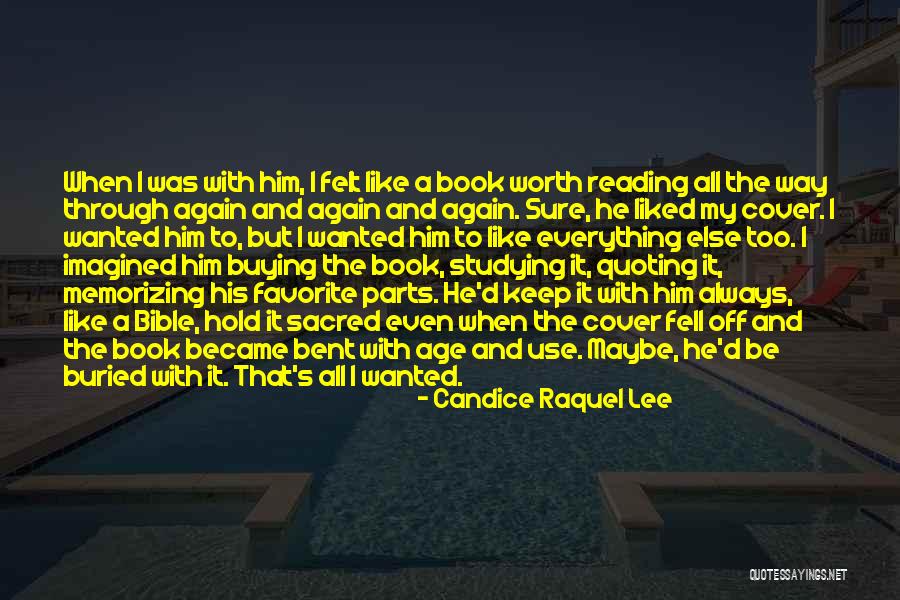 When I was with him, I felt like a book worth reading all the way through again and again and again. Sure, he liked my cover. I wanted him to, but I wanted him to like everything else too. I imagined him buying the book, studying it, quoting it, memorizing his favorite parts. He'd keep it with him always, like a Bible, hold it sacred even when the cover fell off and the book became bent with age and use. Maybe, he'd be buried with it. That's all I wanted. — Candice Raquel Lee