Pure Drinking Water Quotes & Sayings
Enjoy reading and share 9 famous quotes about Pure Drinking Water with everyone.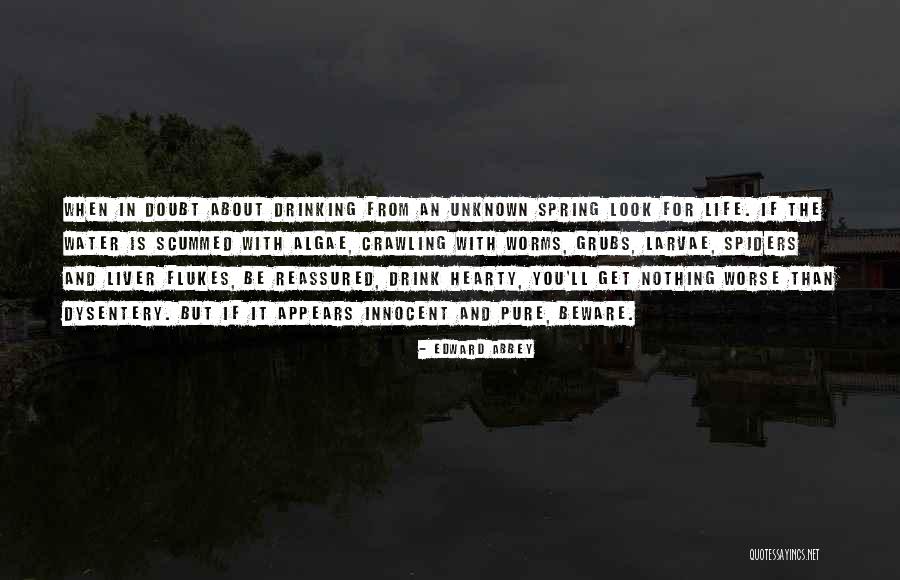 When in doubt about drinking from an unknown spring look for life. If the water is scummed with algae, crawling with worms, grubs, larvae, spiders and liver flukes, be reassured, drink hearty, you'll get nothing worse than dysentery. But if it appears innocent and pure, beware. — Edward Abbey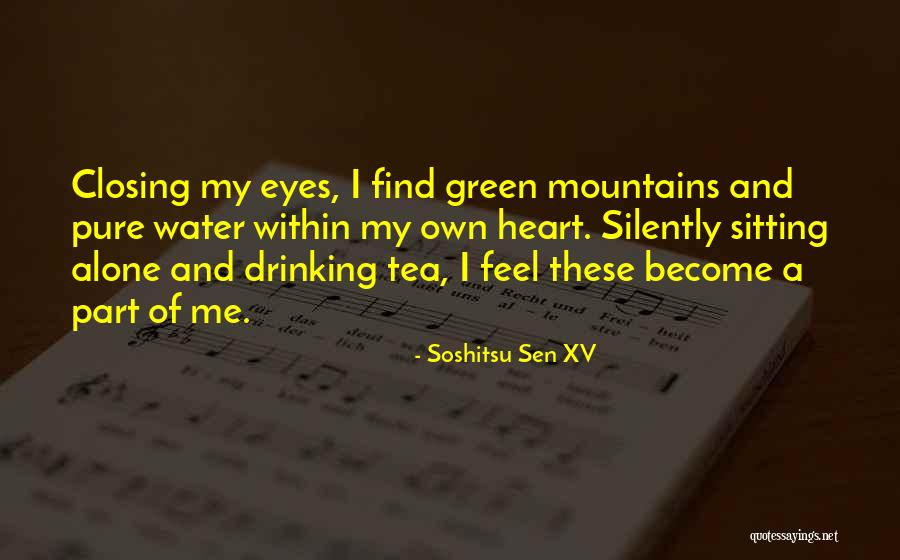 Closing my eyes, I find green mountains and pure water within my own heart. Silently sitting alone and drinking tea, I feel these become a part of me. — Soshitsu Sen XV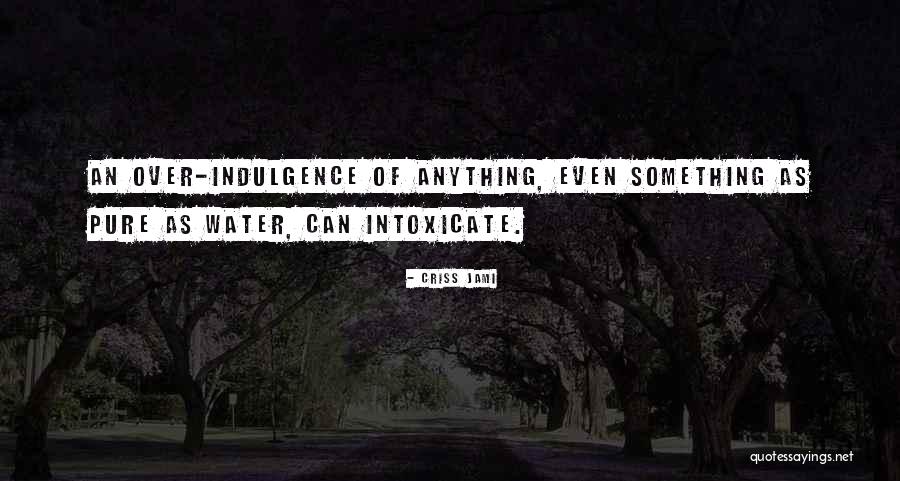 An over-indulgence of anything, even something as pure as water, can intoxicate. — Criss Jami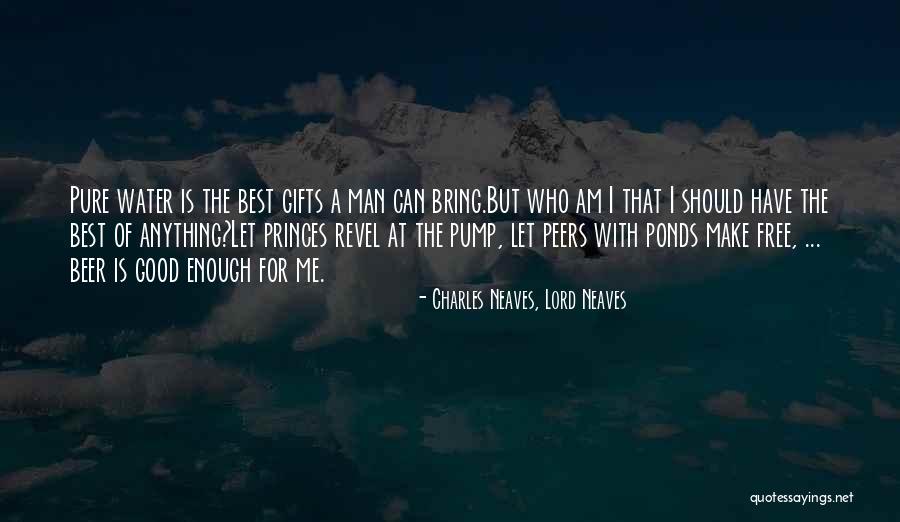 Pure water is the best gifts a man can bring.
But who am I that I should have the best of anything?
Let princes revel at the pump, let peers with ponds make free,
... beer is good enough for me. — Charles Neaves, Lord Neaves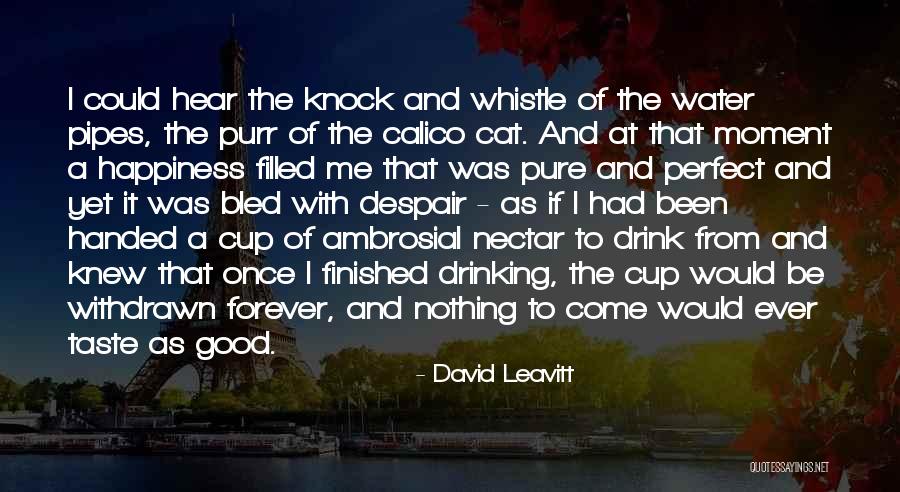 I could hear the knock and whistle of the water pipes, the purr of the calico cat. And at that moment a happiness filled me that was pure and perfect and yet it was bled with despair - as if I had been handed a cup of ambrosial nectar to drink from and knew that once I finished drinking, the cup would be withdrawn forever, and nothing to come would ever taste as good. — David Leavitt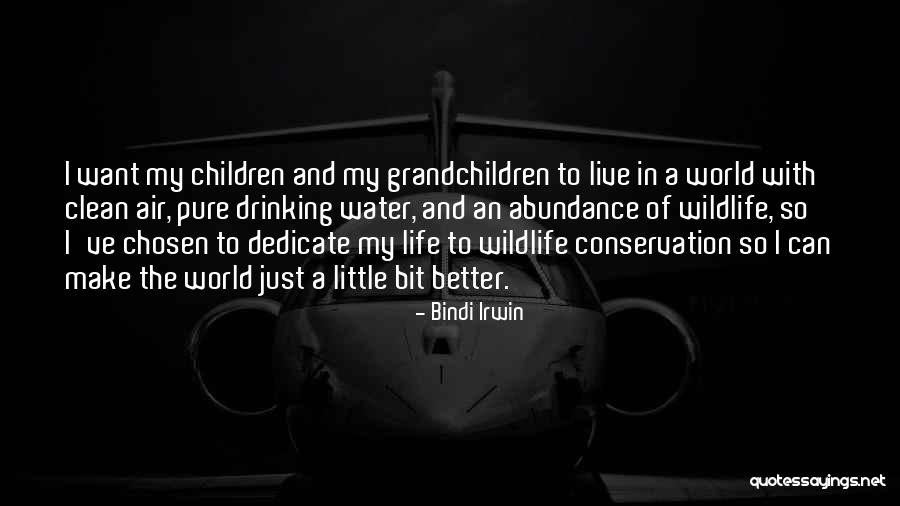 I want my children and my grandchildren to live in a world with clean air, pure drinking water, and an abundance of wildlife, so I've chosen to dedicate my life to wildlife conservation so I can make the world just a little bit better. — Bindi Irwin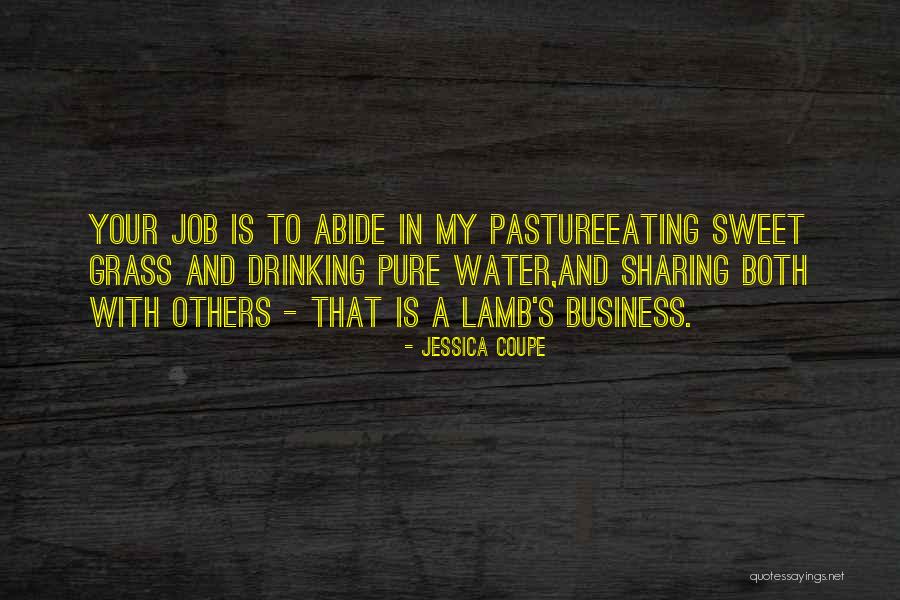 Your job is to abide in my pasture
Eating sweet grass and drinking pure water,
And sharing both with others -
That is a lamb's business. — Jessica Coupe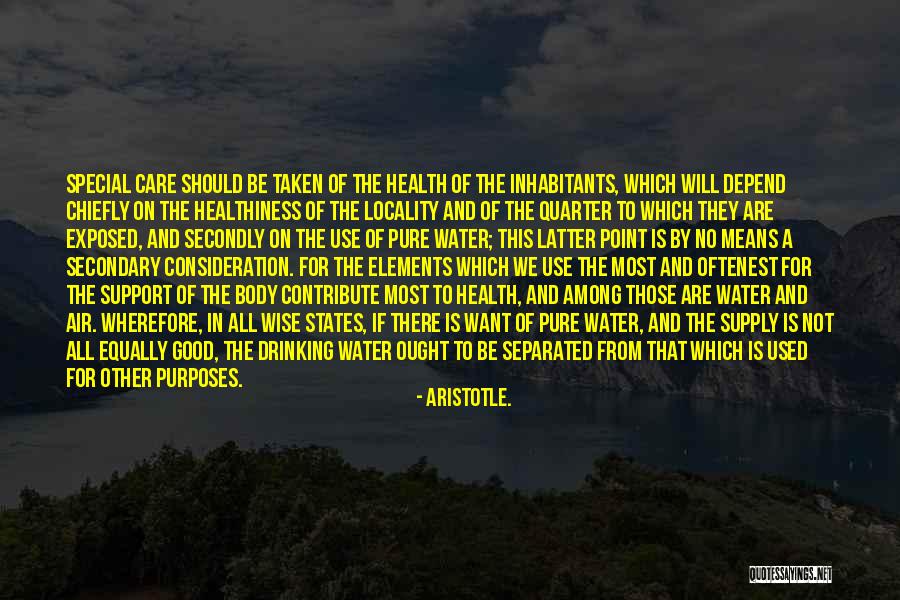 Special care should be taken of the health of the inhabitants, which will depend chiefly on the healthiness of the locality and of the quarter to which they are exposed, and secondly on the use of pure water; this latter point is by no means a secondary consideration. For the elements which we use the most and oftenest for the support of the body contribute most to health, and among those are water and air. Wherefore, in all wise states, if there is want of pure water, and the supply is not all equally good, the drinking water ought to be separated from that which is used for other purposes. — Aristotle.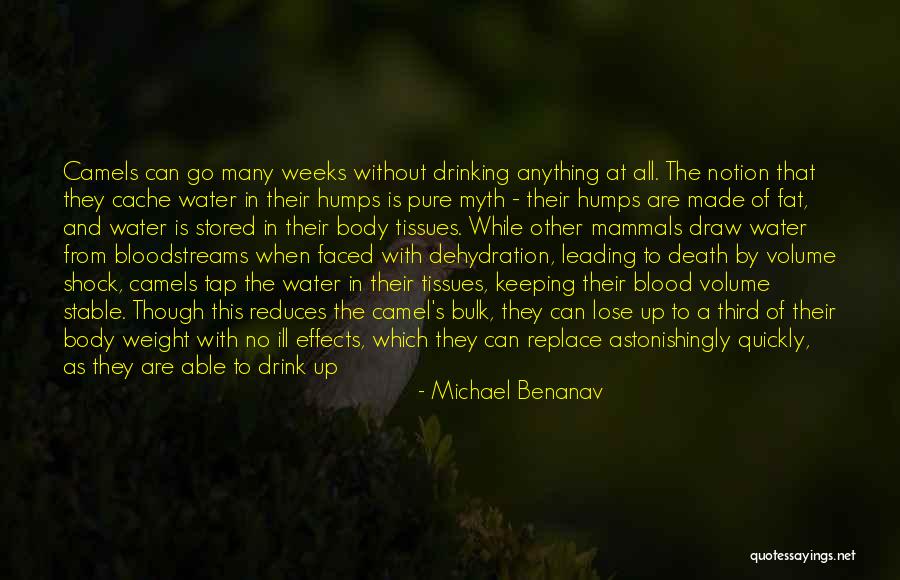 Camels can go many weeks without drinking anything at all. The notion that they cache water in their humps is pure myth - their humps are made of fat, and water is stored in their body tissues. While other mammals draw water from bloodstreams when faced with dehydration, leading to death by volume shock, camels tap the water in their tissues, keeping their blood volume stable. Though this reduces the camel's bulk, they can lose up to a third of their body weight with no ill effects, which they can replace astonishingly quickly, as they are able to drink up to forty gallons in a single watering. (pp.69-70) — Michael Benanav