Quotes & Sayings About Plastic Pollution
Enjoy reading and share 5 famous quotes about Plastic Pollution with everyone.
Top Plastic Pollution Quotes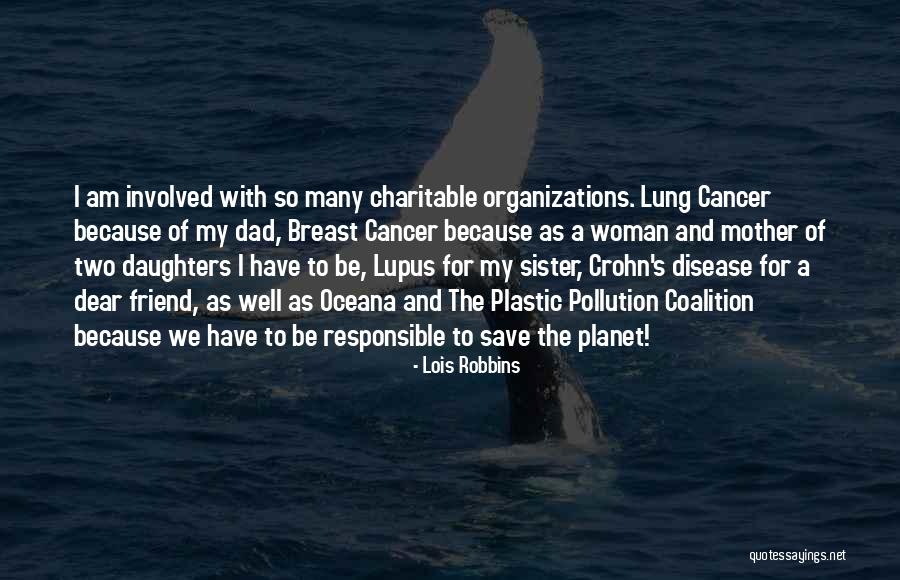 I am involved with so many charitable organizations. Lung Cancer because of my dad, Breast Cancer because as a woman and mother of two daughters I have to be, Lupus for my sister, Crohn's disease for a dear friend, as well as Oceana and The Plastic Pollution Coalition because we have to be responsible to save the planet! — Lois Robbins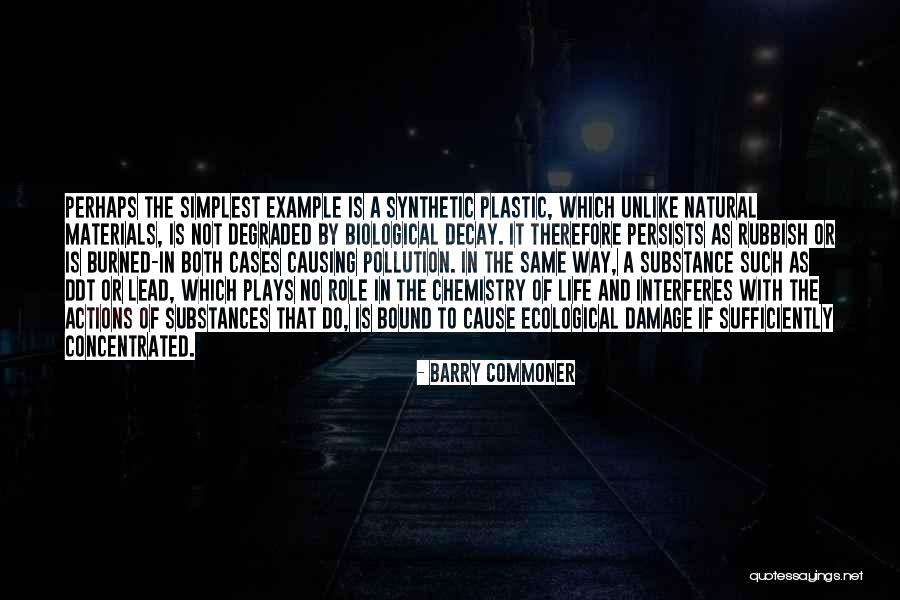 Perhaps the simplest example is a synthetic plastic, which unlike natural materials, is not degraded by biological decay. It therefore persists as rubbish or is burned-in both cases causing pollution. In the same way, a substance such as DDT or lead, which plays no role in the chemistry of life and interferes with the actions of substances that do, is bound to cause ecological damage if sufficiently concentrated. — Barry Commoner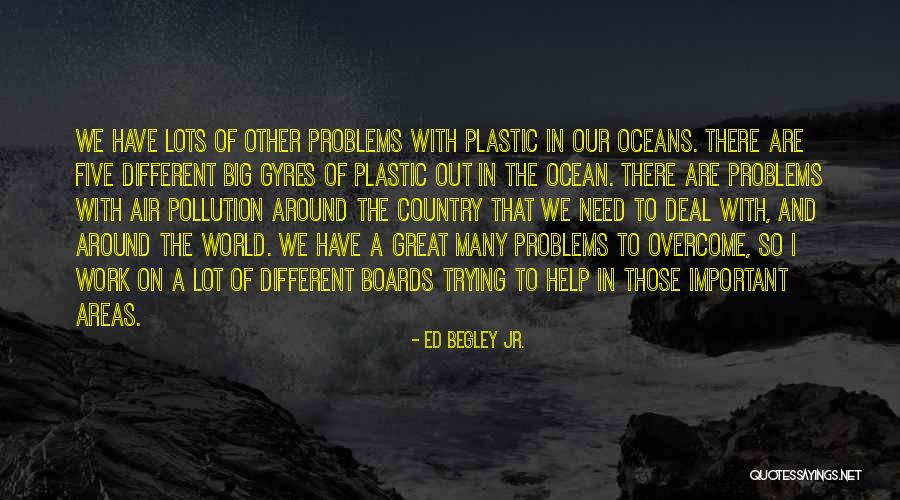 We have lots of other problems with plastic in our oceans. There are five different big gyres of plastic out in the ocean. There are problems with air pollution around the country that we need to deal with, and around the world. We have a great many problems to overcome, so I work on a lot of different boards trying to help in those important areas. — Ed Begley Jr.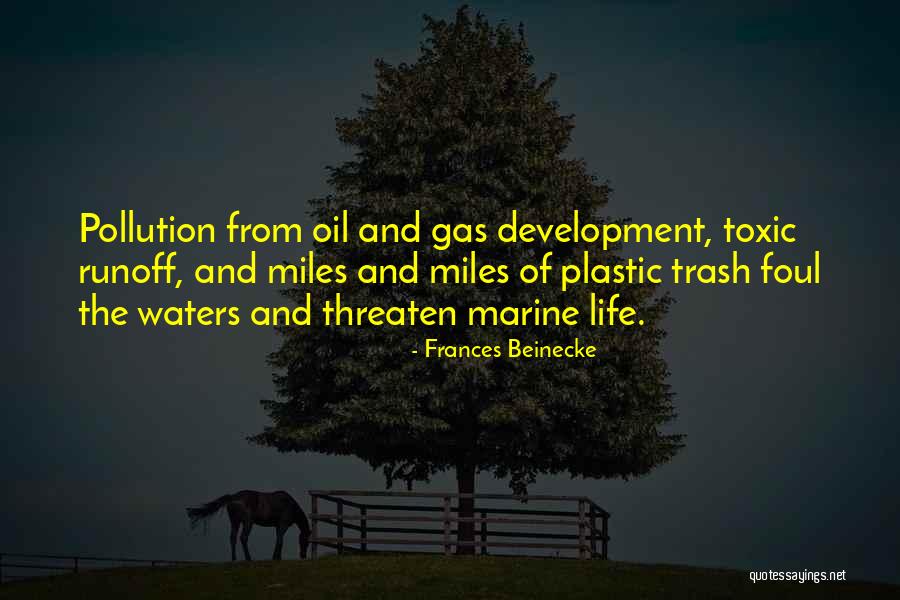 Pollution from oil and gas development, toxic runoff, and miles and miles of plastic trash foul the waters and threaten marine life. — Frances Beinecke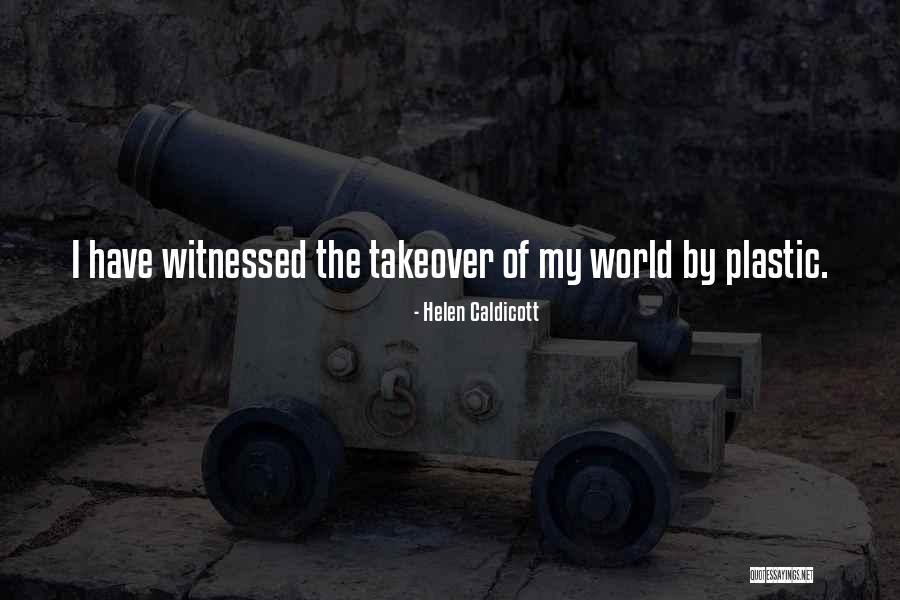 I have witnessed the takeover of my world by plastic. — Helen Caldicott