Planning Schedule Quotes & Sayings
Enjoy reading and share 8 famous quotes about Planning Schedule with everyone.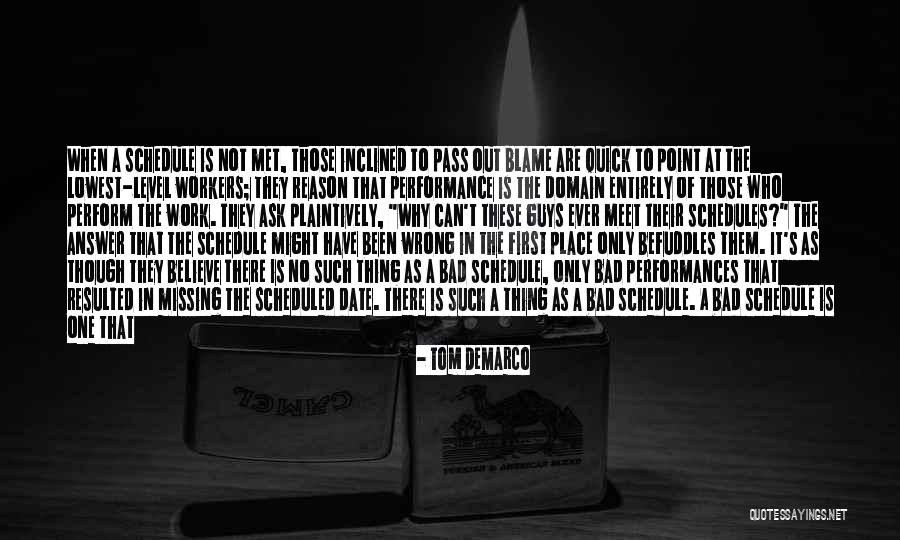 When a schedule is not met, those inclined to pass out blame are quick to point at the lowest-level workers; they reason that performance is the domain entirely of those who perform the work. They ask plaintively, "Why can't these guys ever meet their schedules?" The answer that the schedule might have been wrong in the first place only befuddles them. It's as though they believe there is no such thing as a bad schedule, only bad performances that resulted in missing the scheduled date. There is such a thing as a bad schedule. A bad schedule is one that sets a date that is subsequently missed. That's it. That's the beginning and the end of how a schedule should be judged. If the date is missed, the schedule was wrong. It doesn't matter why the date was missed. The purpose of the schedule was planning, not goal-setting. Work that is not performed according to a plan invalidates the plan. The missed schedule indicts the planners, not the workers. — Tom DeMarco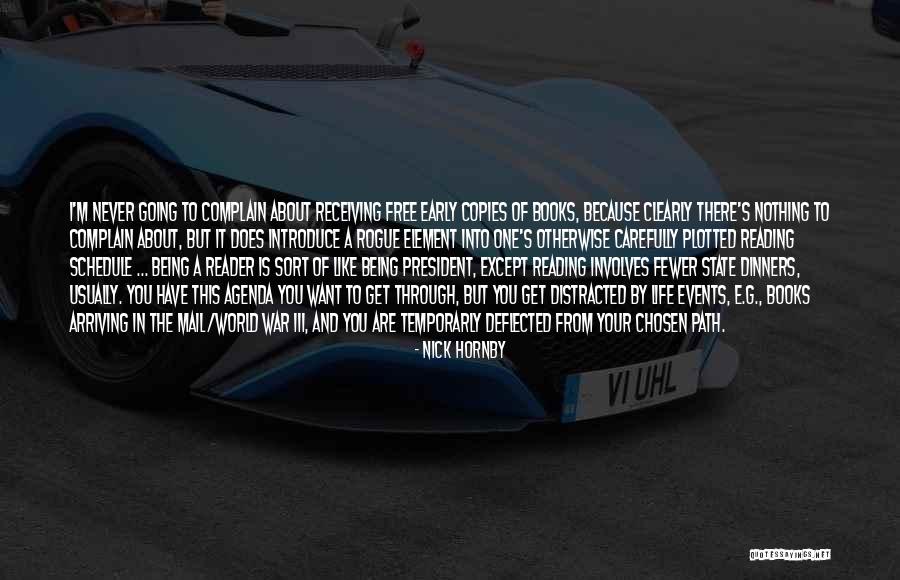 I'm never going to complain about receiving free early copies of books, because clearly there's nothing to complain about, but it does introduce a rogue element into one's otherwise carefully plotted reading schedule ...
Being a reader is sort of like being president, except reading involves fewer state dinners, usually. You have this agenda you want to get through, but you get distracted by life events, e.g., books arriving in the mail/World War III, and you are temporarly deflected from your chosen path. — Nick Hornby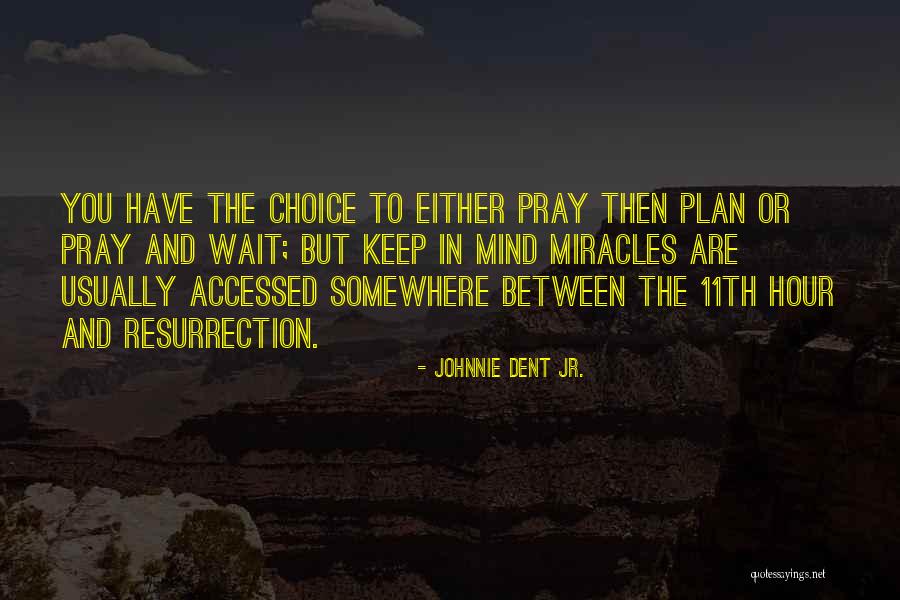 You have the choice to either pray then plan or pray and wait; but keep in mind miracles are usually accessed somewhere between the 11th hour and resurrection. — Johnnie Dent Jr.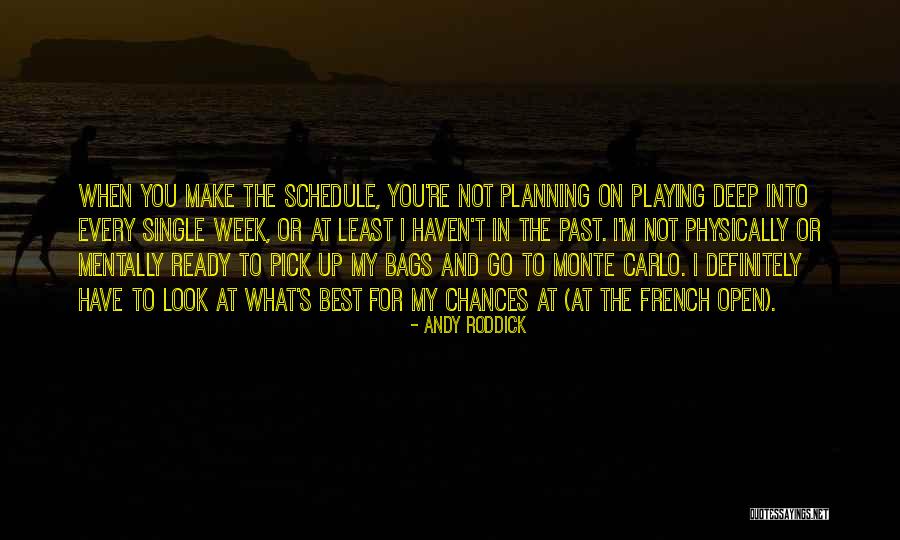 When you make the schedule, you're not planning on playing deep into every single week, or at least I haven't in the past. I'm not physically or mentally ready to pick up my bags and go to Monte Carlo. I definitely have to look at what's best for my chances at (at the French Open). — Andy Roddick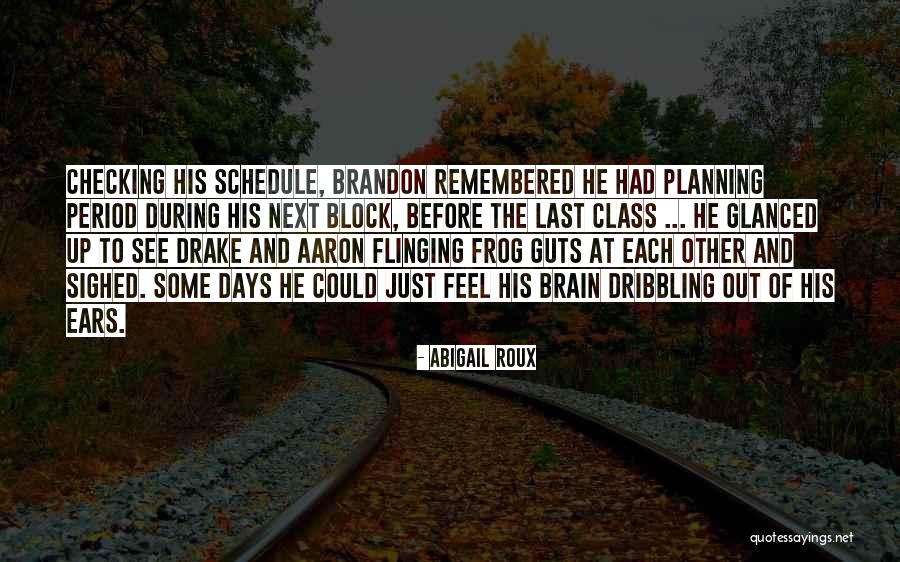 Checking his schedule, Brandon remembered he had planning period during his next block, before the last class ...
He glanced up to see Drake and Aaron flinging frog guts at each other and sighed. Some days he could just feel his brain dribbling out of his ears. — Abigail Roux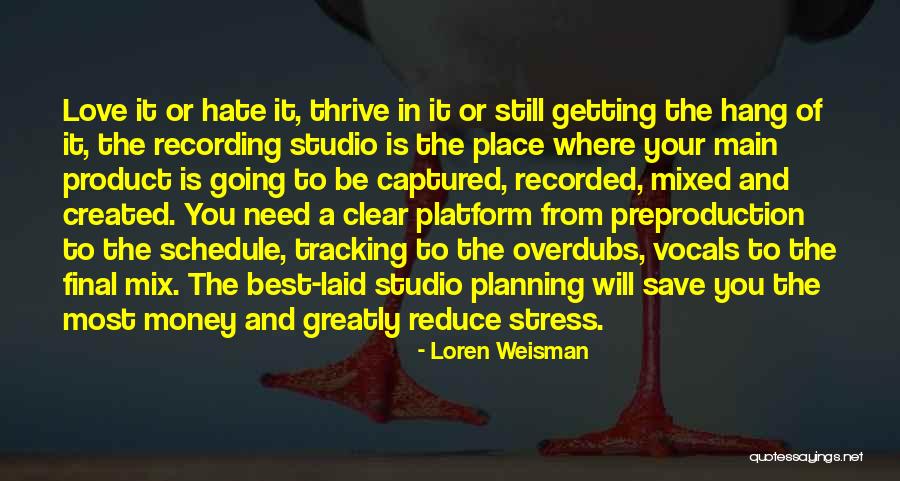 Love it or hate it, thrive in it or still getting the hang of it, the recording studio is the place where your main product is going to be captured, recorded, mixed and created. You need a clear platform from preproduction to the schedule, tracking to the overdubs, vocals to the final mix. The best-laid studio planning will save you the most money and greatly reduce stress. — Loren Weisman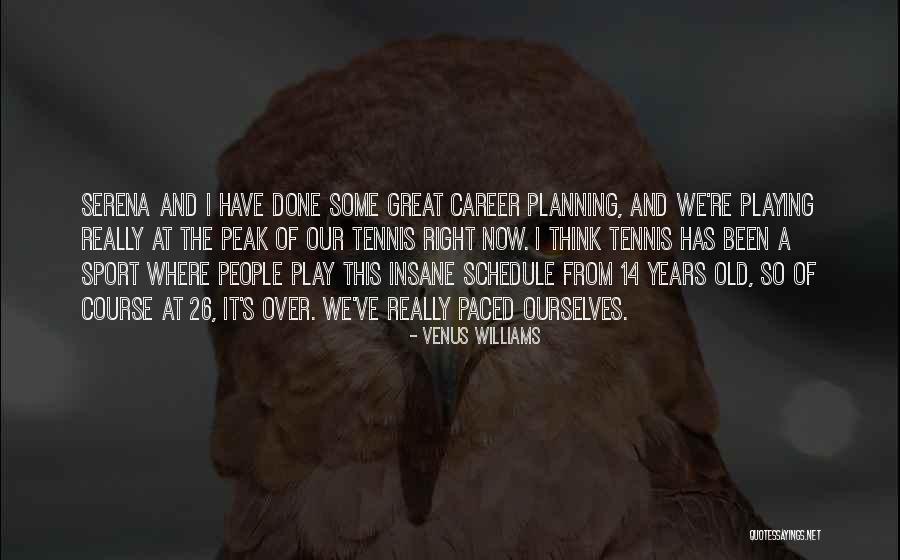 Serena and I have done some great career planning, and we're playing really at the peak of our tennis right now. I think tennis has been a sport where people play this insane schedule from 14 years old, so of course at 26, it's over. We've really paced ourselves. — Venus Williams