Quotes & Sayings About Planning A Business
Enjoy reading and share 39 famous quotes about Planning A Business with everyone.
Top Planning A Business Quotes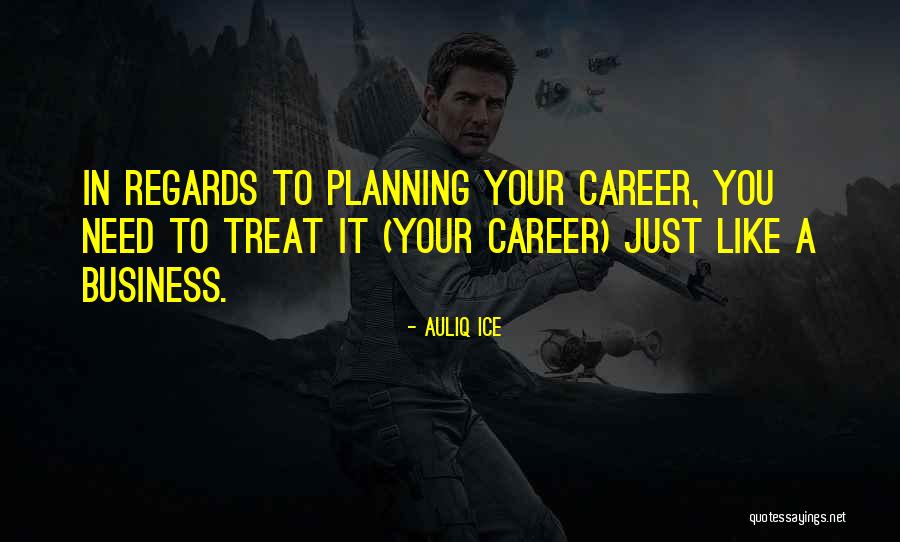 In regards to planning your career, you need to treat it (your career) just like a business. — Auliq Ice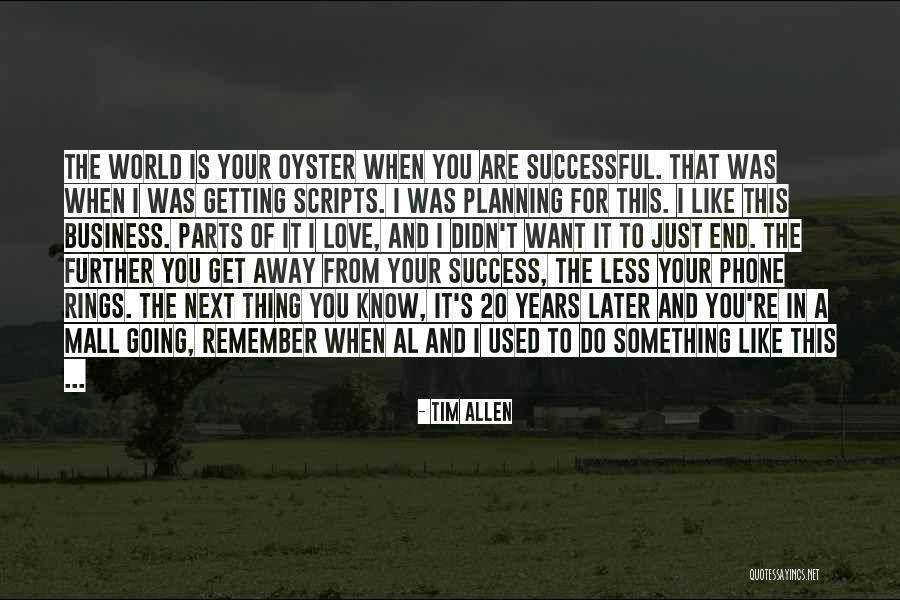 The world is your oyster when you are successful. That was when I was getting scripts. I was planning for this. I like this business. Parts of it I love, and I didn't want it to just end. The further you get away from your success, the less your phone rings. The next thing you know, it's 20 years later and you're in a mall going, Remember when Al and I used to do something like this ... — Tim Allen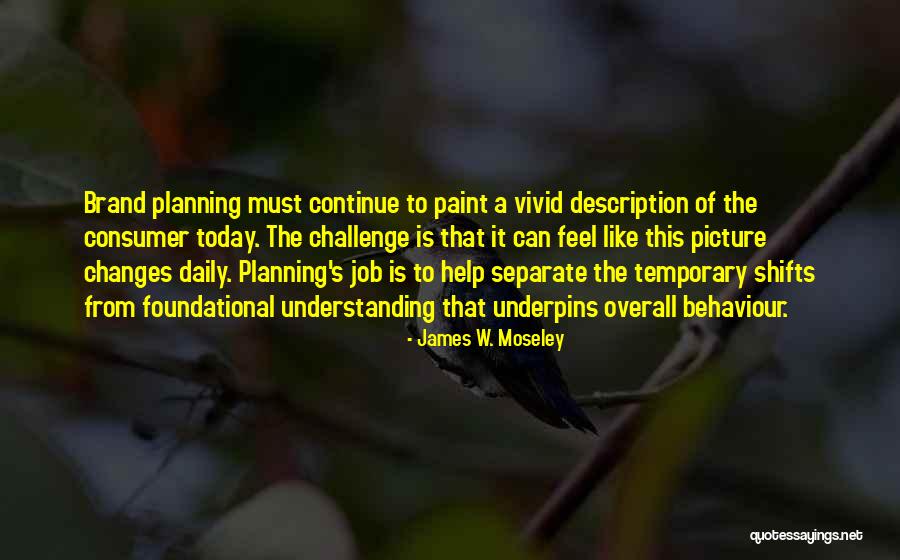 Brand planning must continue to paint a vivid description of the consumer today. The challenge is that it can feel like this picture changes daily. Planning's job is to help separate the temporary shifts from foundational understanding that underpins overall behaviour. — James W. Moseley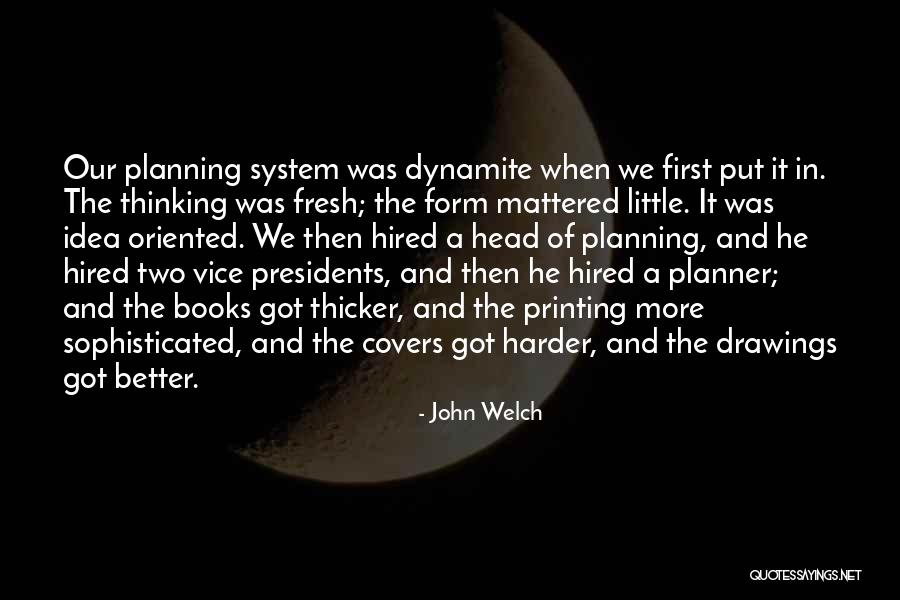 Our planning system was dynamite when we first put it in. The thinking was fresh; the form mattered little. It was idea oriented. We then hired a head of planning, and he hired two vice presidents, and then he hired a planner; and the books got thicker, and the printing more sophisticated, and the covers got harder, and the drawings got better. — John Welch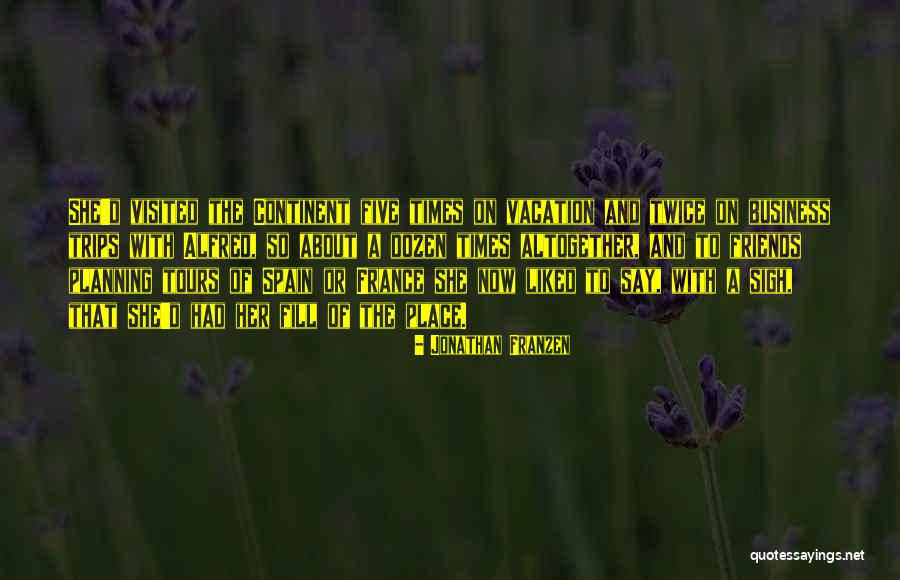 She'd visited the Continent five times on vacation and twice on business trips with Alfred, so about a dozen times altogether, and to friends planning tours of Spain or France she now liked to say, with a sigh, that she'd had her fill of the place. — Jonathan Franzen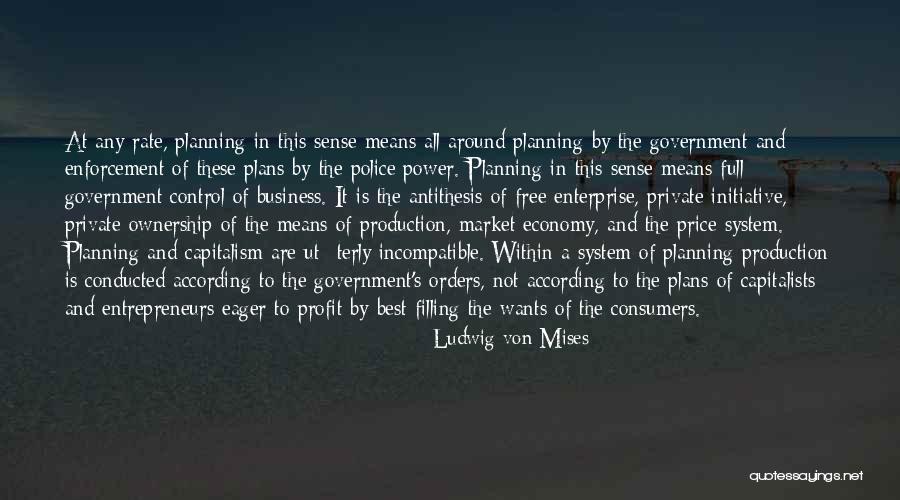 At any rate, planning in this sense means all-around planning by the government and enforcement of these plans by the police power. Planning in this sense means full government control of business. It is the antithesis of free enterprise, private initiative, private ownership of the means of production, market economy, and the price system. Planning and capitalism are ut- terly incompatible. Within a system of planning production is conducted according to the government's orders, not according to the plans of capitalists and entrepreneurs eager to profit by best filling the wants of the consumers. — Ludwig Von Mises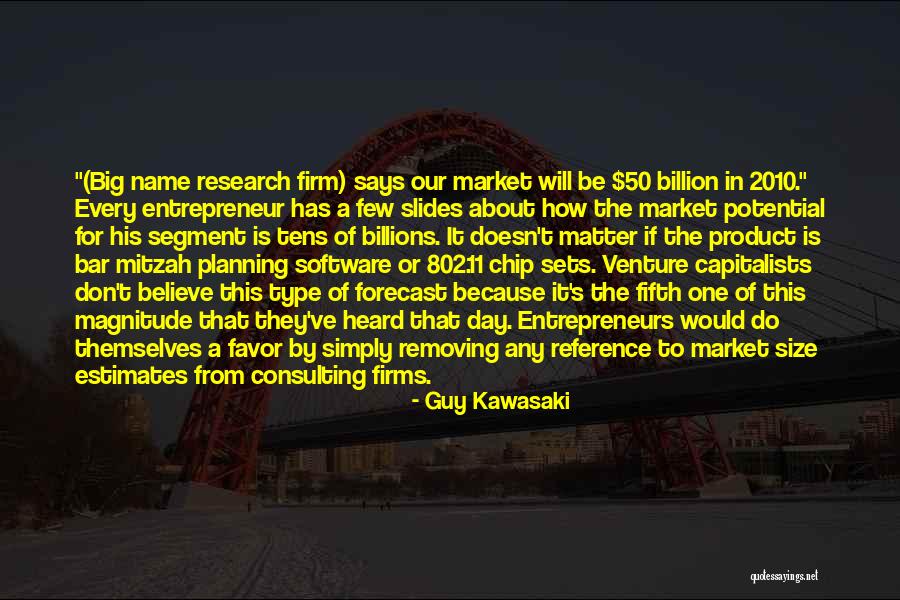 "(Big name research firm) says our market will be $50 billion in 2010." Every entrepreneur has a few slides about how the market potential for his segment is tens of billions. It doesn't matter if the product is bar mitzah planning software or 802.11 chip sets. Venture capitalists don't believe this type of forecast because it's the fifth one of this magnitude that they've heard that day. Entrepreneurs would do themselves a favor by simply removing any reference to market size estimates from consulting firms. — Guy Kawasaki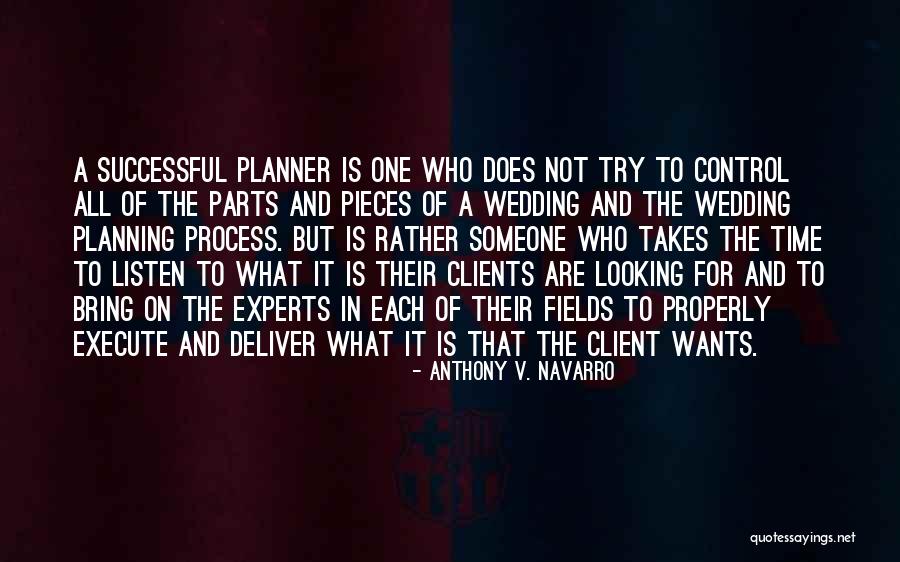 A successful planner is one who does not try to control all of the parts and pieces of a wedding and the wedding planning process. But is rather someone who takes the time to listen to what it is their clients are looking for and to bring on the experts in each of their fields to properly execute and deliver what it is that the client wants. — Anthony V. Navarro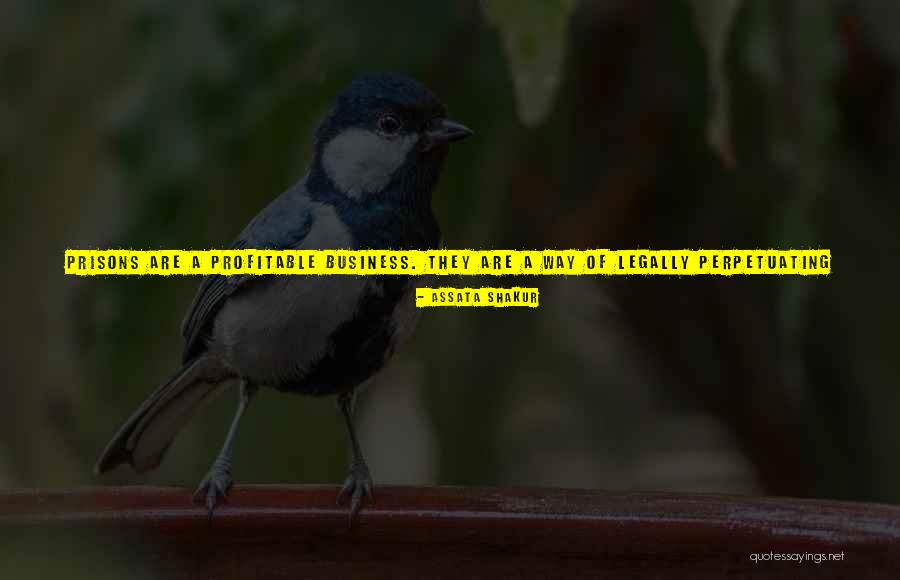 Prisons are a profitable business. They are a way of legally perpetuating slavery. In every state more and more prisons are being built and even more are on the drawing board. Who are they for? They certainly aren't planning to put white people in them. Prisons are part of this government's genocidal war against Black and Third World people. — Assata Shakur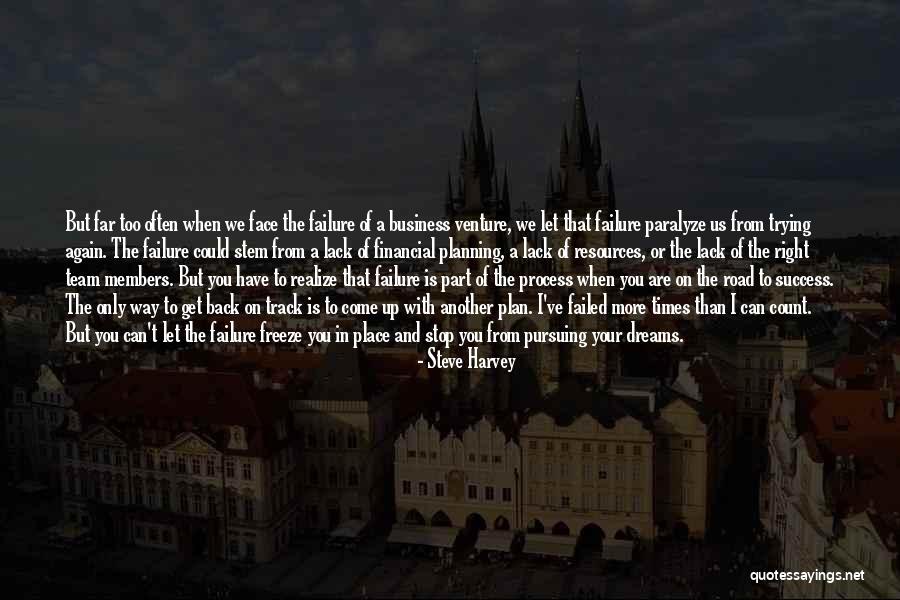 But far too often when we face the failure of a business venture, we let that failure paralyze us from trying again. The failure could stem from a lack of financial planning, a lack of resources, or the lack of the right team members. But you have to realize that failure is part of the process when you are on the road to success. The only way to get back on track is to come up with another plan. I've failed more times than I can count. But you can't let the failure freeze you in place and stop you from pursuing your dreams. — Steve Harvey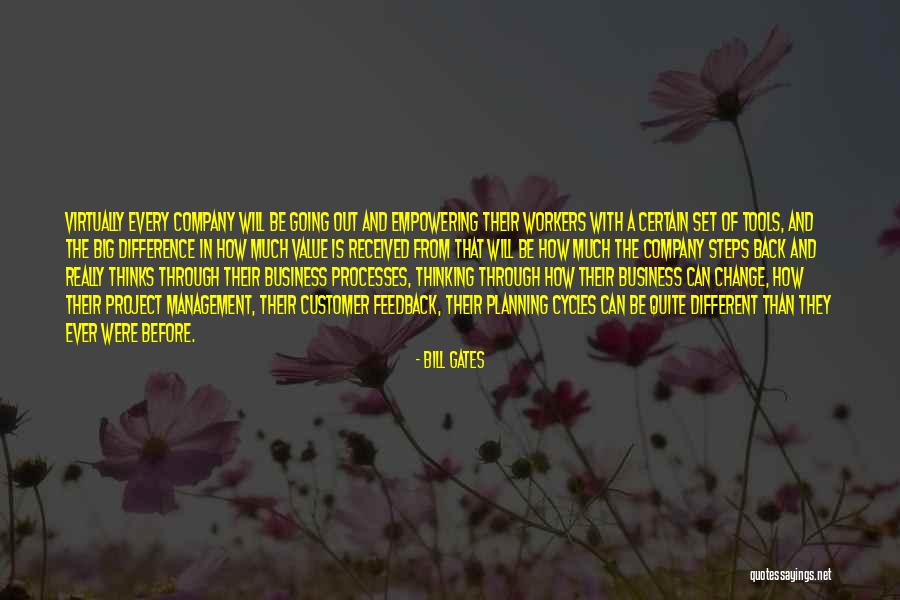 Virtually every company will be going out and empowering their workers with a certain set of tools, and the big difference in how much value is received from that will be how much the company steps back and really thinks through their business processes, thinking through how their business can change, how their project management, their customer feedback, their planning cycles can be quite different than they ever were before. — Bill Gates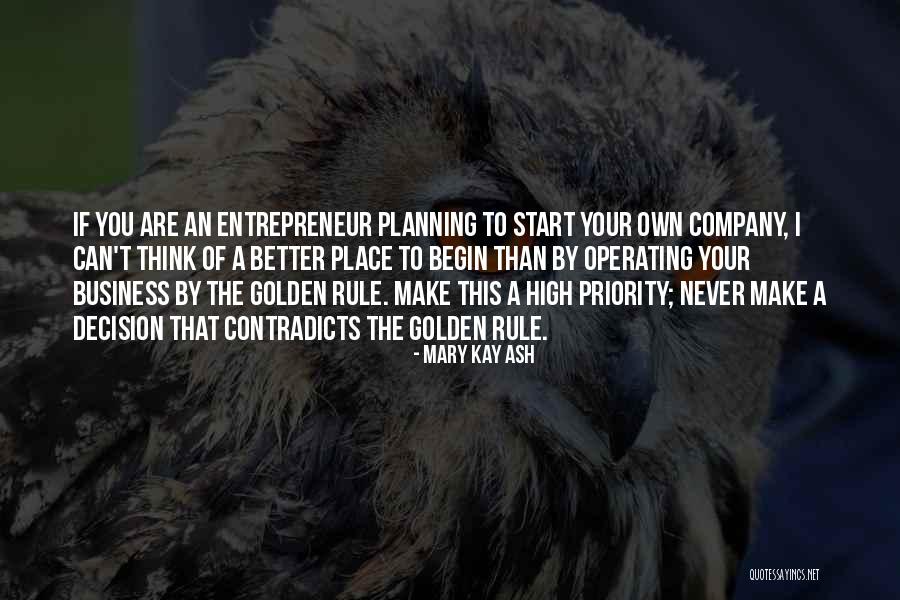 If you are an entrepreneur planning to start your own company, I can't think of a better place to begin than by operating your business by the Golden Rule. Make this a high priority; never make a decision that contradicts the Golden Rule. — Mary Kay Ash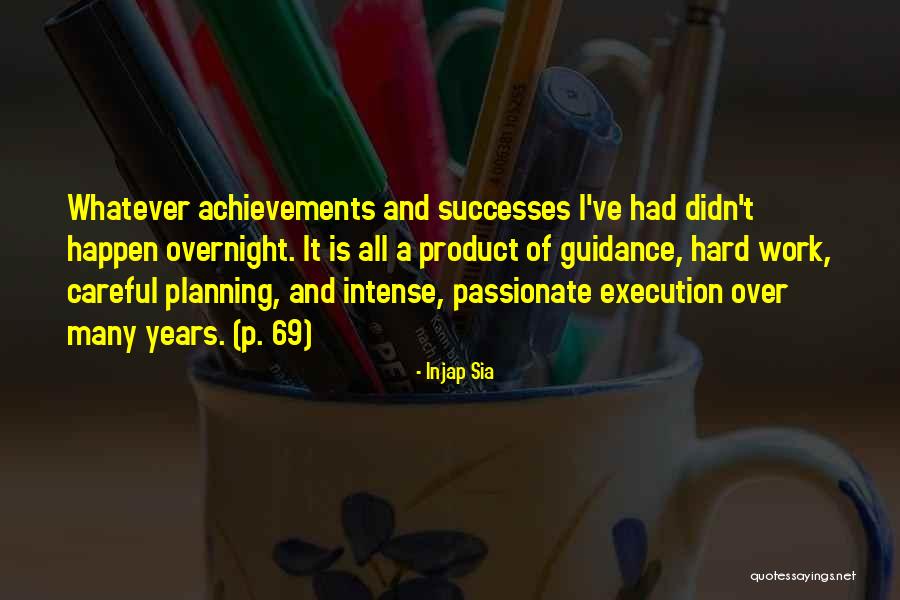 Whatever achievements and successes I've had didn't happen overnight. It is all a product of guidance, hard work, careful planning, and intense, passionate execution over many years. (p. 69) — Injap Sia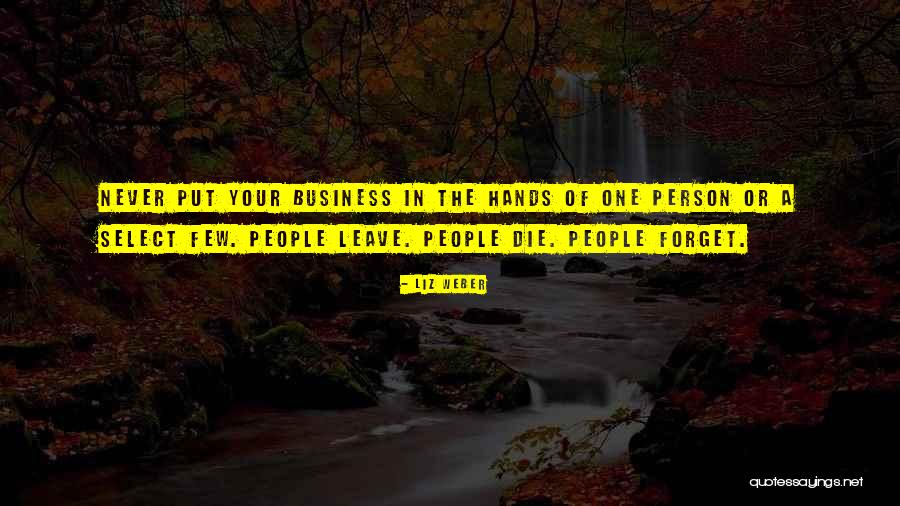 Never put your business in the hands of one person or a select few. People leave. People die. People forget. — Liz Weber
We call it keeping up with the Joneses. They buy a boat and we buy a bigger one. They get a new TV and we get a big screen. They start a business and we start planning our articles of incorporation and the first stock release. And while we're so busy keeping up, we ignore our soul, the inner voice, that's telling us that it really wants to teach children to read. While it helps to identify with each other, we're not the same. So why compare ourselves on the basis of material things? Are you walking a path with heart in your own life, regardless of what others have? — Melody Beattie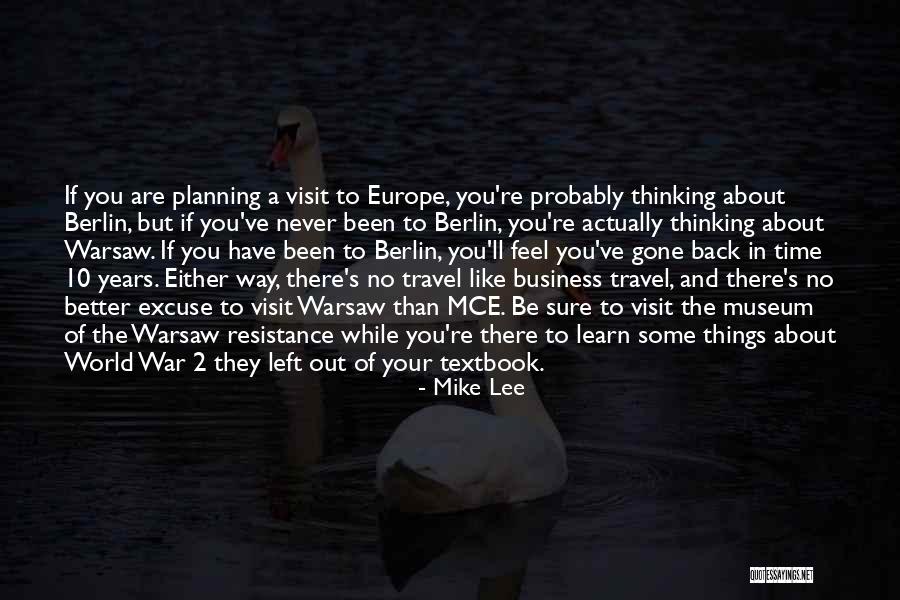 If you are planning a visit to Europe, you're probably thinking about Berlin, but if you've never been to Berlin, you're actually thinking about Warsaw. If you have been to Berlin, you'll feel you've gone back in time 10 years. Either way, there's no travel like business travel, and there's no better excuse to visit Warsaw than MCE. Be sure to visit the museum of the Warsaw resistance while you're there to learn some things about World War 2 they left out of your textbook. — Mike Lee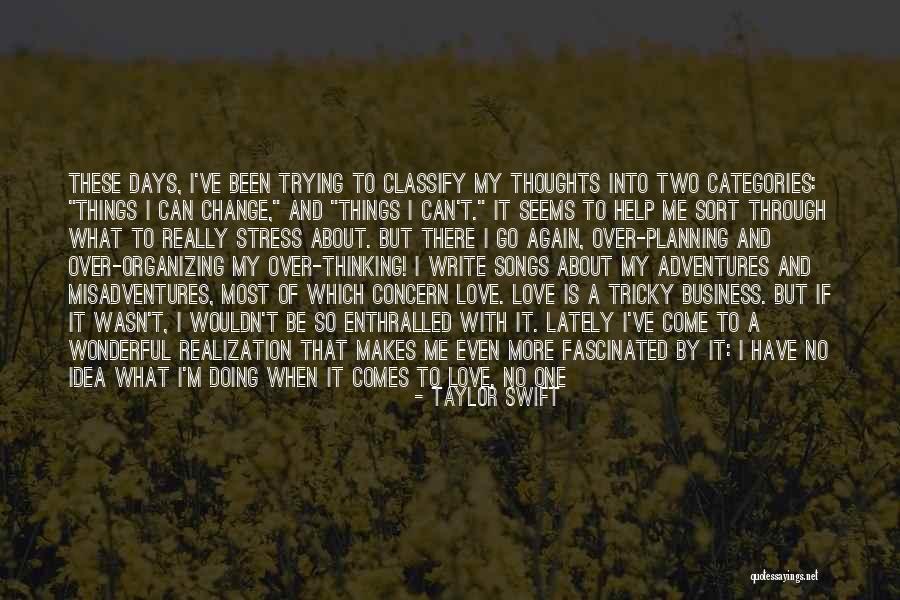 These days, I've been trying to classify my thoughts into two categories: "Things I can change," and "Things I can't." It seems to help me sort through what to really stress about. But there I go again, over-planning and over-organizing my over-thinking! I write songs about my adventures and misadventures, most of which concern love. Love is a tricky business. But if it wasn't, I wouldn't be so enthralled with it. Lately I've come to a wonderful realization that makes me even more fascinated by it: I have no idea what I'm doing when it comes to love. No one does! There's no pattern to it, except that it happens to all of us, of course. I can't plan for it. I can't predict how it'll end up. Because love is unpredictable and it's frustrating and it's tragic and it's beautiful. And even though there's no way to feel like I'm an expert at it, it's worth writing songs about
more than anything else I've ever experienced in my life. — Taylor Swift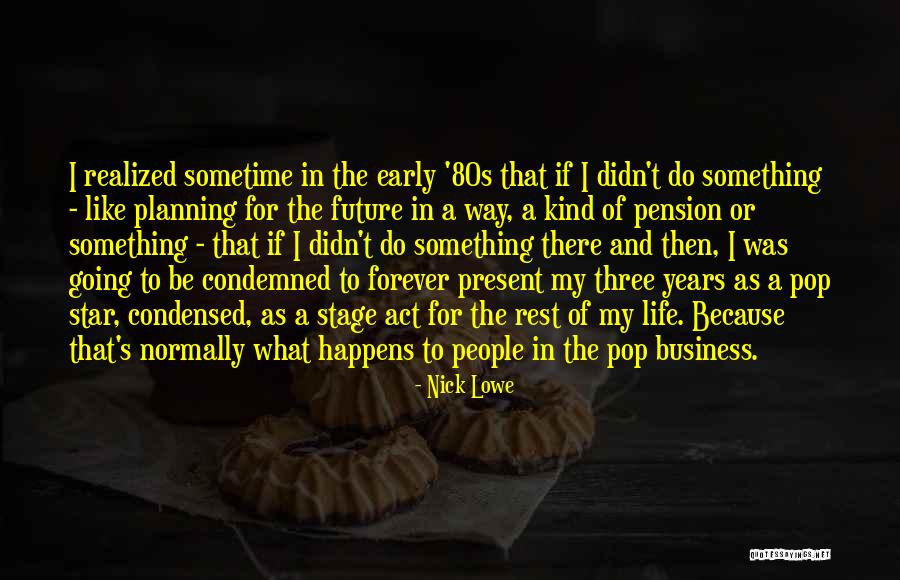 I realized sometime in the early '80s that if I didn't do something - like planning for the future in a way, a kind of pension or something - that if I didn't do something there and then, I was going to be condemned to forever present my three years as a pop star, condensed, as a stage act for the rest of my life. Because that's normally what happens to people in the pop business. — Nick Lowe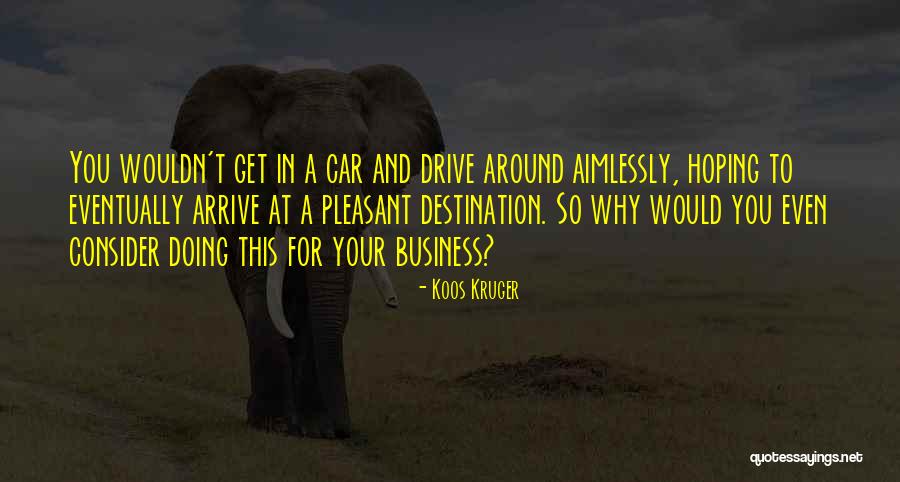 You wouldn't get in a car and drive around aimlessly, hoping to eventually arrive at a pleasant destination. So why would you even consider doing this for your business? — Koos Kruger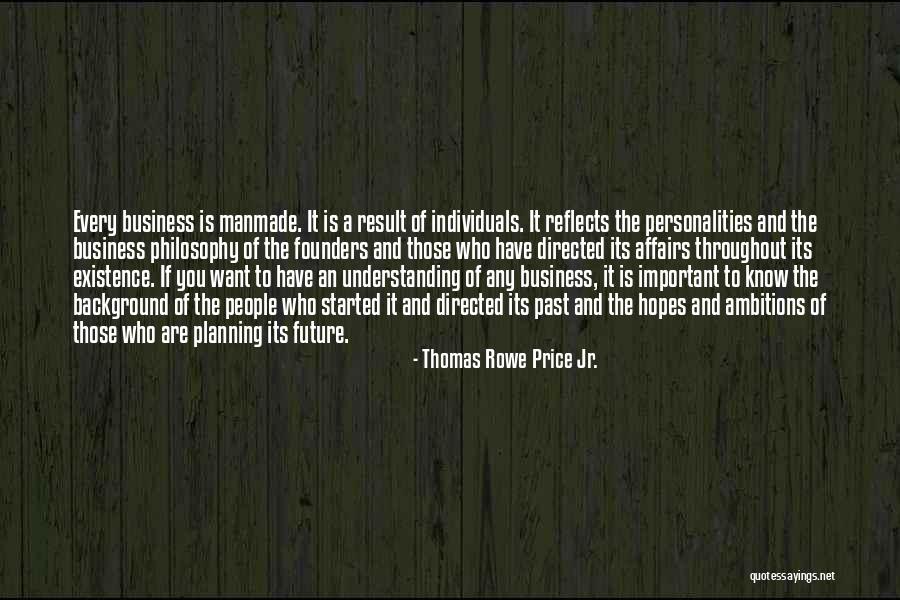 Every business is manmade. It is a result of individuals. It reflects the personalities and the business philosophy of the founders and those who have directed its affairs throughout its existence. If you want to have an understanding of any business, it is important to know the background of the people who started it and directed its past and the hopes and ambitions of those who are planning its future. — Thomas Rowe Price Jr.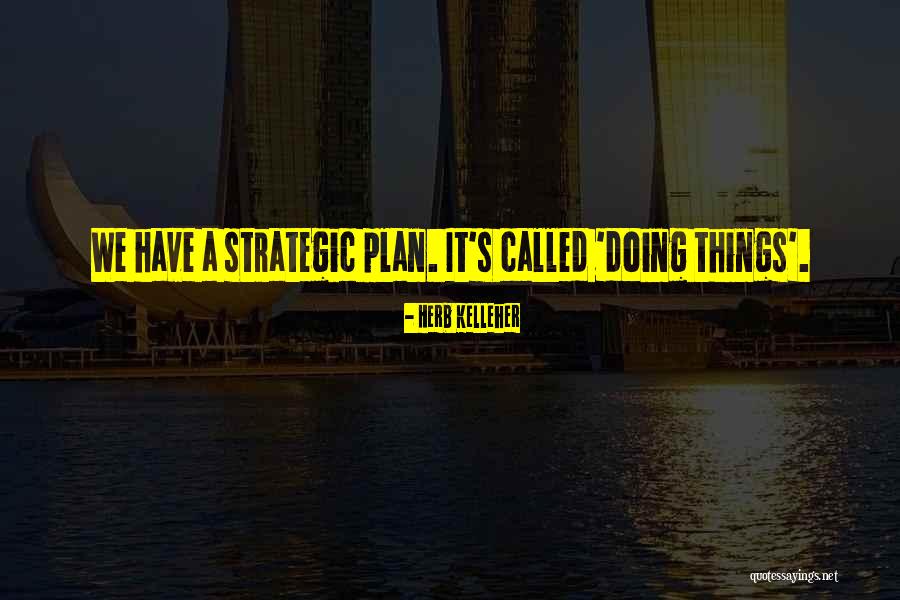 We have a strategic plan. It's called 'doing things'. — Herb Kelleher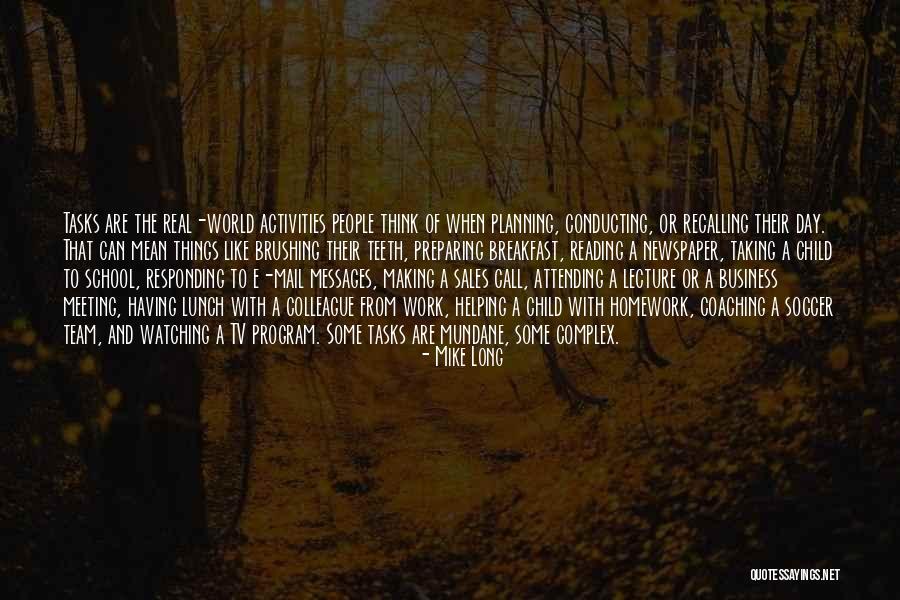 Tasks are the real-world activities people think of when planning, conducting, or recalling their day. That can mean things like brushing their teeth, preparing breakfast, reading a newspaper, taking a child to school, responding to e-mail messages, making a sales call, attending a lecture or a business meeting, having lunch with a colleague from work, helping a child with homework, coaching a soccer team, and watching a TV program. Some tasks are mundane, some complex. — Mike Long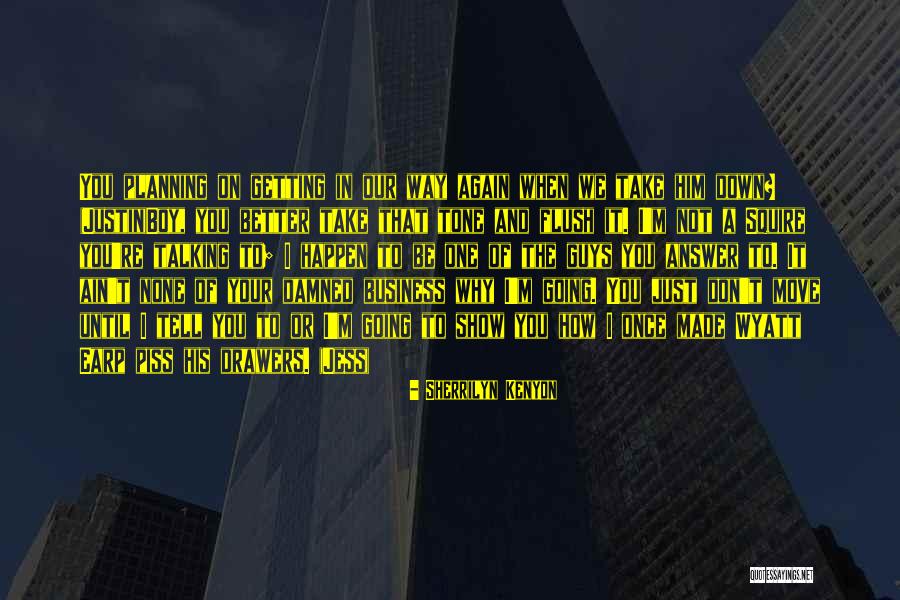 You planning on getting in our way again when we take him down? (Justin)
Boy, you better take that tone and flush it. I'm not a Squire you're talking to; I happen to be one of the guys you answer to. It ain't none of your damned business why I'm going. You just don't move until I tell you to or I'm going to show you how I once made Wyatt Earp piss his drawers. (Jess) — Sherrilyn Kenyon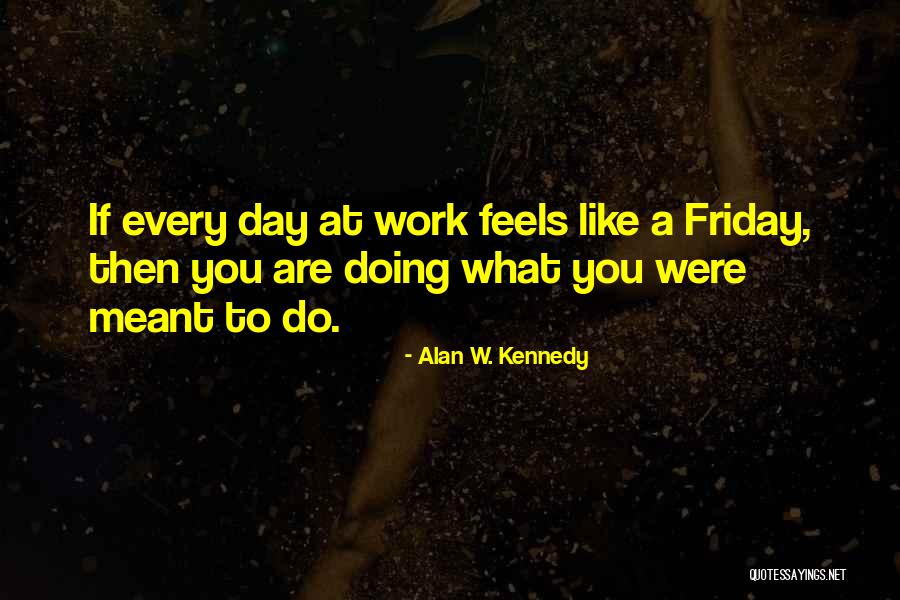 If every day at work feels like a Friday, then you are doing what you were meant to do. — Alan W. Kennedy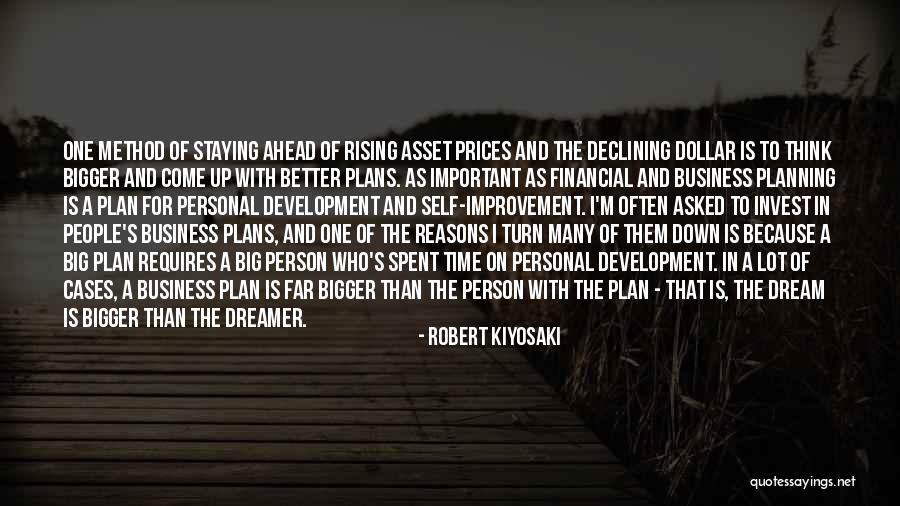 One method of staying ahead of rising asset prices and the declining dollar is to think bigger and come up with better plans. As important as financial and business planning is a plan for personal development and self-improvement. I'm often asked to invest in people's business plans, and one of the reasons I turn many of them down is because a big plan requires a big person who's spent time on personal development. In a lot of cases, a business plan is far bigger than the person with the plan - that is, the dream is bigger than the dreamer. — Robert Kiyosaki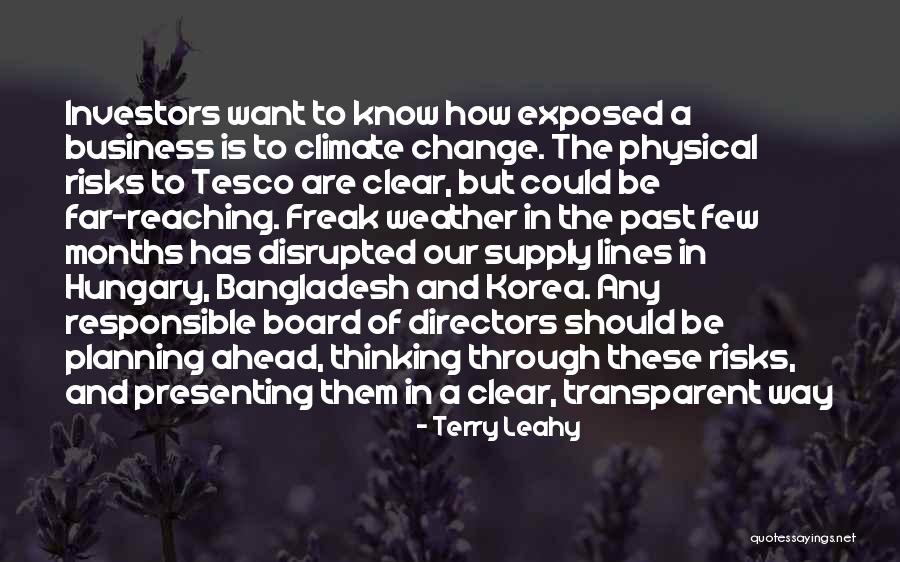 Investors want to know how exposed a business is to climate change. The physical risks to Tesco are clear, but could be far-reaching. Freak weather in the past few months has disrupted our supply lines in Hungary, Bangladesh and Korea. Any responsible board of directors should be planning ahead, thinking through these risks, and presenting them in a clear, transparent way — Terry Leahy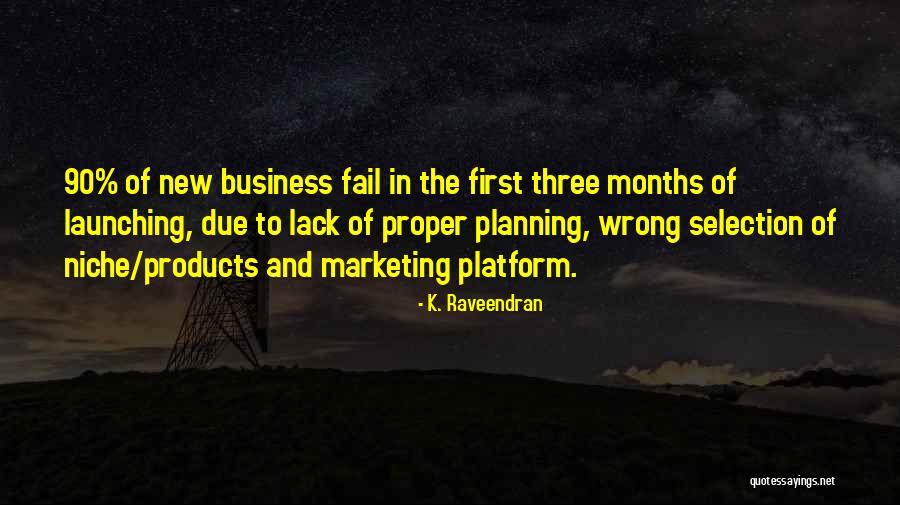 90% of new business fail in the first three months of launching, due to lack of proper planning, wrong selection of niche/products and marketing platform. — K. Raveendran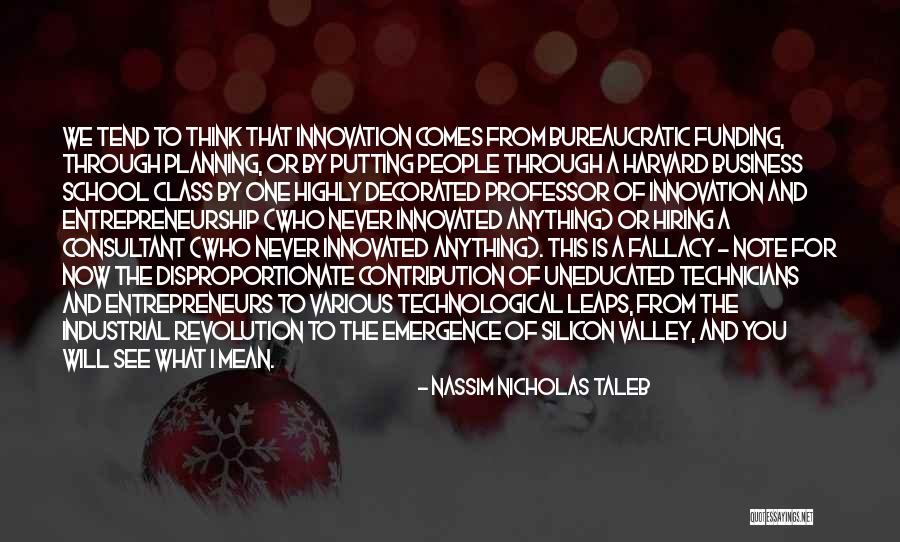 We tend to think that innovation comes from bureaucratic funding, through planning, or by putting people through a Harvard Business School class by one Highly Decorated Professor of Innovation and Entrepreneurship (who never innovated anything) or hiring a consultant (who never innovated anything). This is a fallacy - note for now the disproportionate contribution of uneducated technicians and entrepreneurs to various technological leaps, from the Industrial Revolution to the emergence of Silicon Valley, and you will see what I mean. — Nassim Nicholas Taleb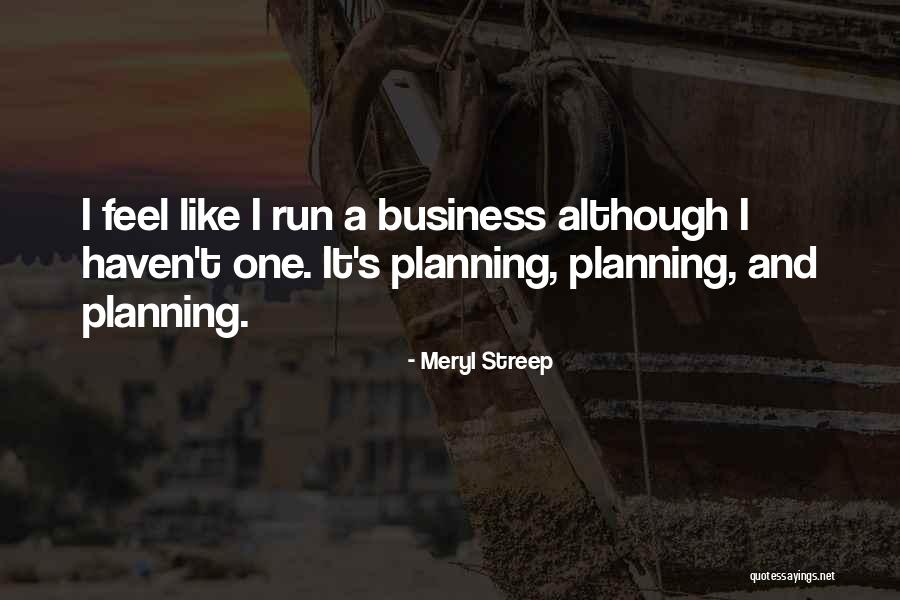 I feel like I run a business although I haven't one. It's planning, planning, and planning. — Meryl Streep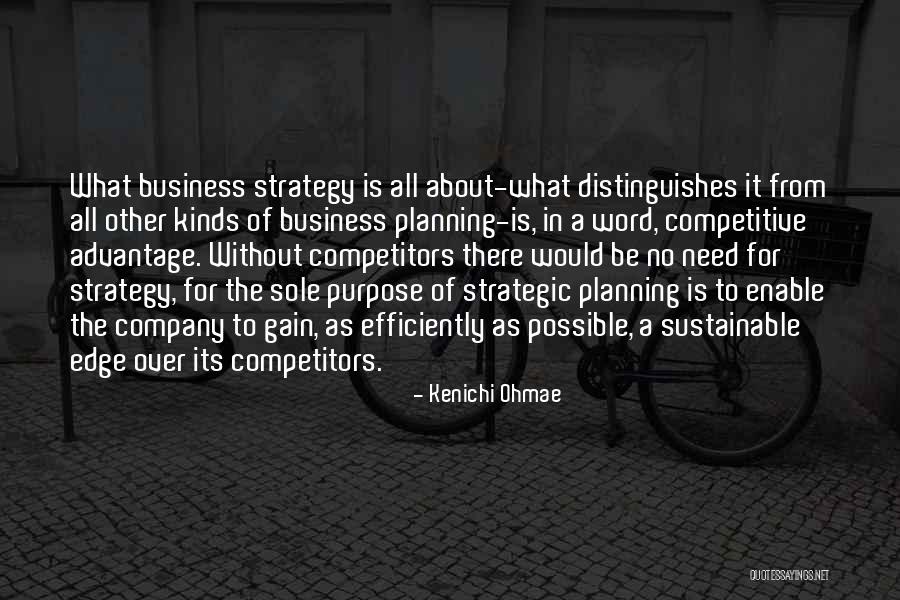 What business strategy is all about-what distinguishes it from all other kinds of business planning-is, in a word, competitive advantage. Without competitors there would be no need for strategy, for the sole purpose of strategic planning is to enable the company to gain, as efficiently as possible, a sustainable edge over its competitors. — Kenichi Ohmae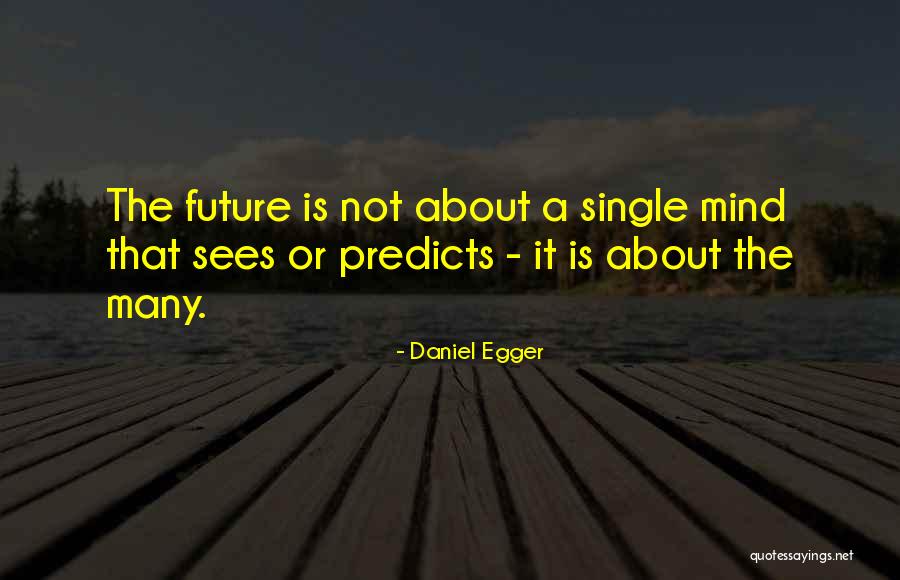 The future is not about a single mind that sees or predicts - it is about the many. — Daniel Egger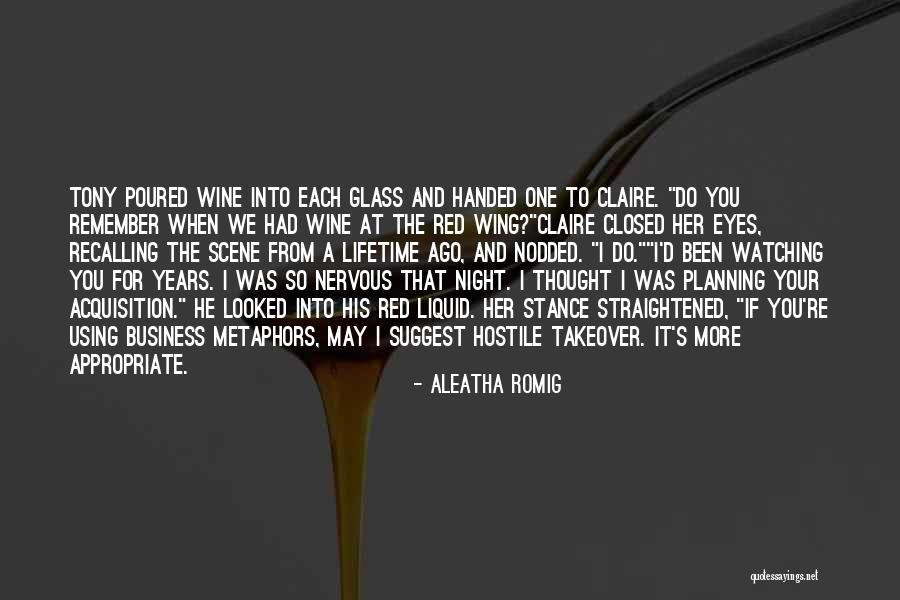 Tony poured wine into each glass and handed one to Claire. "Do you remember when we had wine at the Red Wing?"
Claire closed her eyes, recalling the scene from a lifetime ago, and nodded. "I do."
"I'd been watching you for years. I was so nervous that night. I thought I was planning your acquisition." He looked into his red liquid.
Her stance straightened, "If you're using business metaphors, may I suggest hostile takeover. It's more appropriate. — Aleatha Romig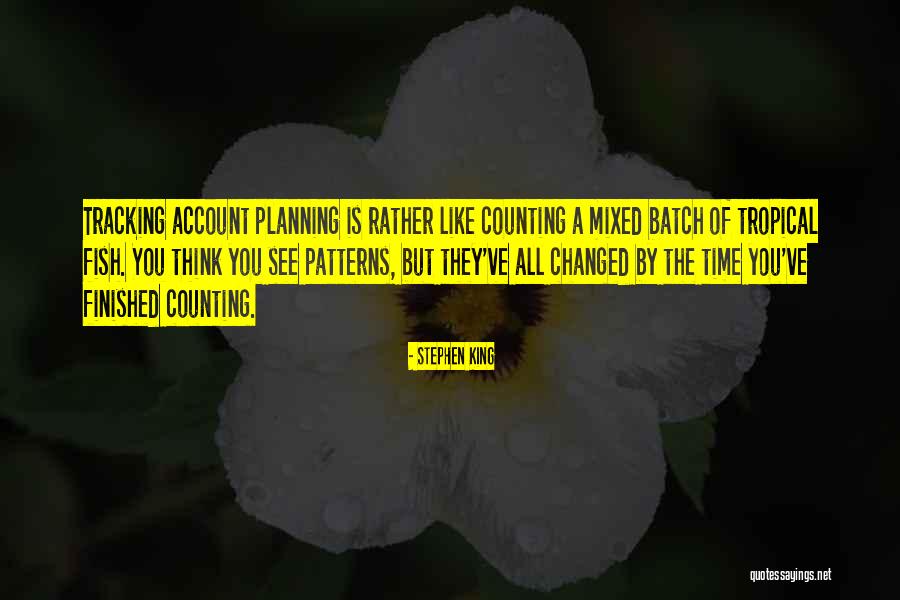 Tracking account planning is rather like counting a mixed batch of tropical fish. You think you see patterns, but they've all changed by the time you've finished counting. — Stephen King
Unless you are a fortune-teller, long-term business planning is a fantasy — Jason Fried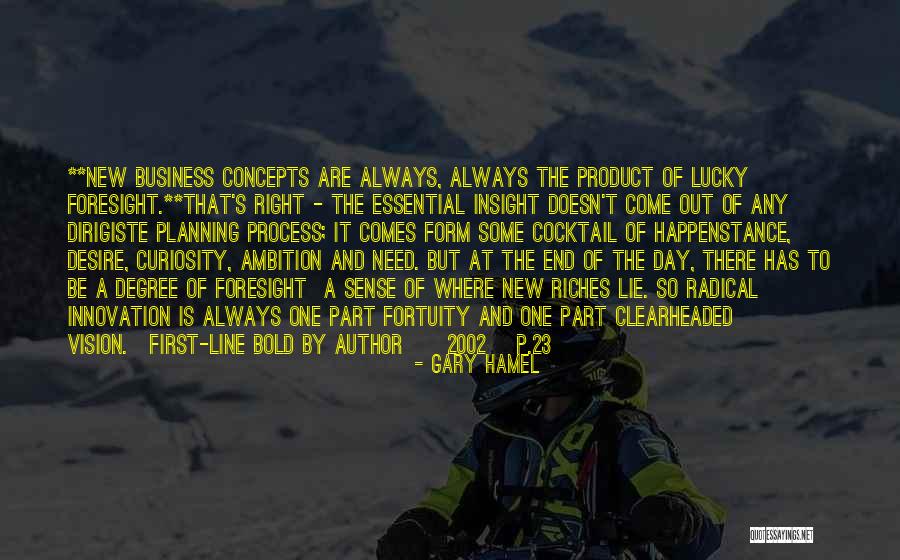 **New business concepts are always, always the product of lucky foresight.**
That's right - the essential insight doesn't come out of any dirigiste planning process; it comes form some cocktail of happenstance, desire, curiosity, ambition and need. But at the end of the day, there has to be a degree of foresight
a sense of where new riches lie. So radical innovation is always one part fortuity and one part clearheaded vision.
[first-line bold by author]
[2002] p.23 — Gary Hamel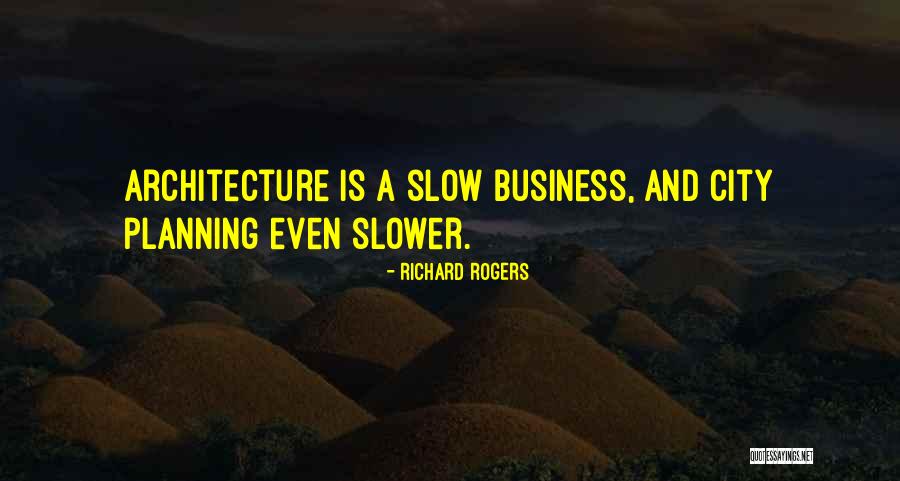 Architecture is a slow business, and city planning even slower. — Richard Rogers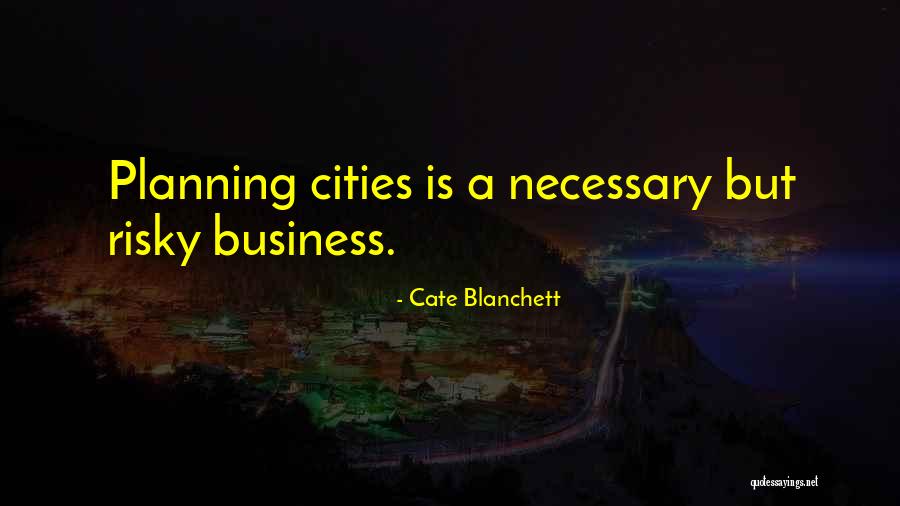 Planning cities is a necessary but risky business. — Cate Blanchett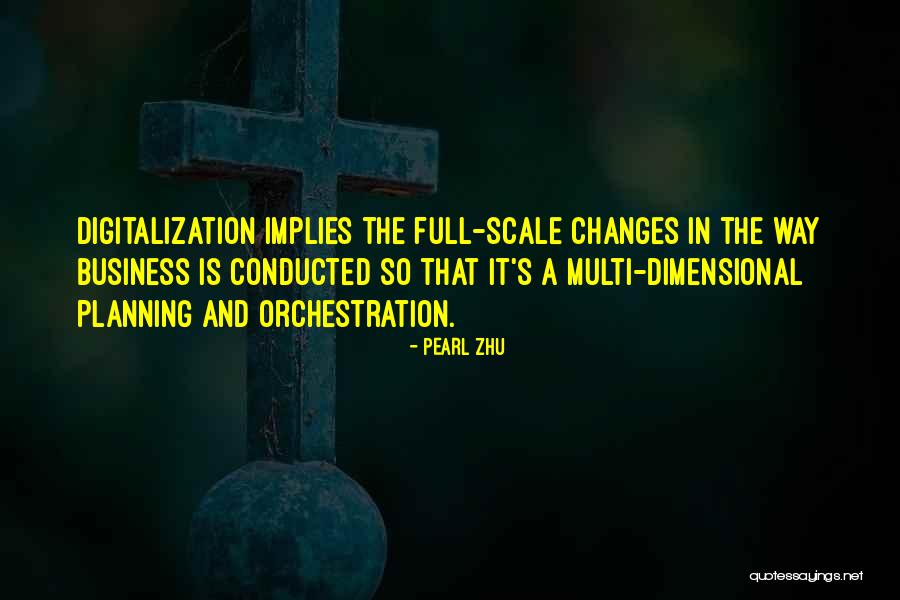 Digitalization implies the full-scale changes in the way business is conducted so that it's a multi-dimensional planning and orchestration. — Pearl Zhu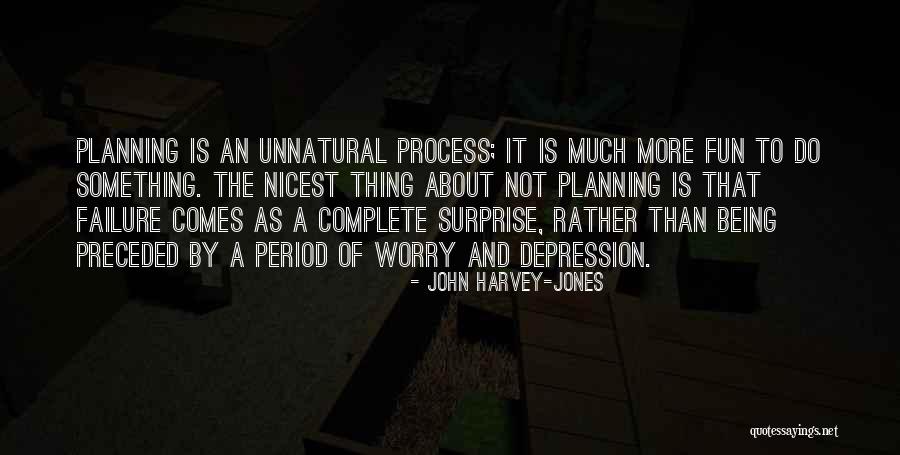 Planning is an unnatural process; it is much more fun to do something. The nicest thing about not planning is that failure comes as a complete surprise, rather than being preceded by a period of worry and depression. — John Harvey-Jones