Physical Education Health Quotes & Sayings
Enjoy reading and share 10 famous quotes about Physical Education Health with everyone.
Top Physical Education Health Quotes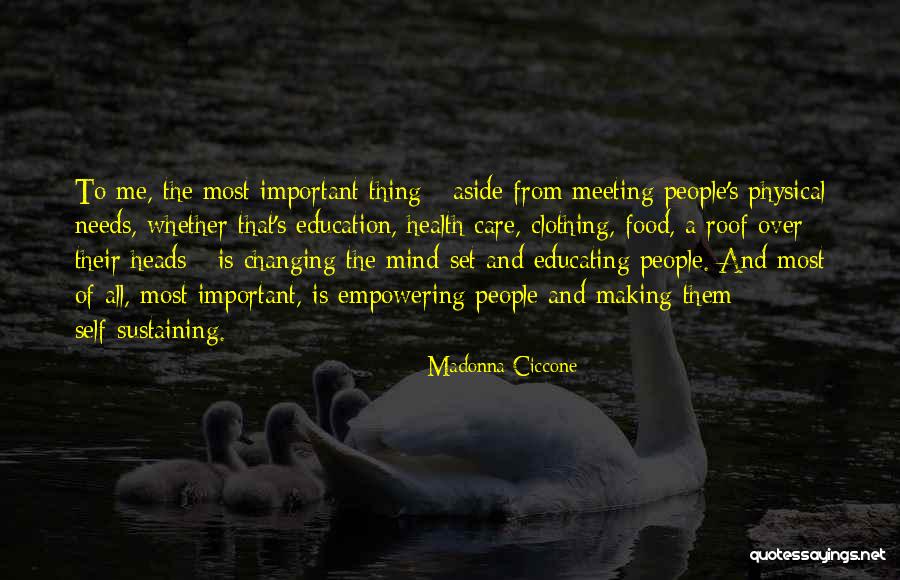 To me, the most important thing - aside from meeting people's physical needs, whether that's education, health care, clothing, food, a roof over their heads - is changing the mind-set and educating people. And most of all, most important, is empowering people and making them self-sustaining. — Madonna Ciccone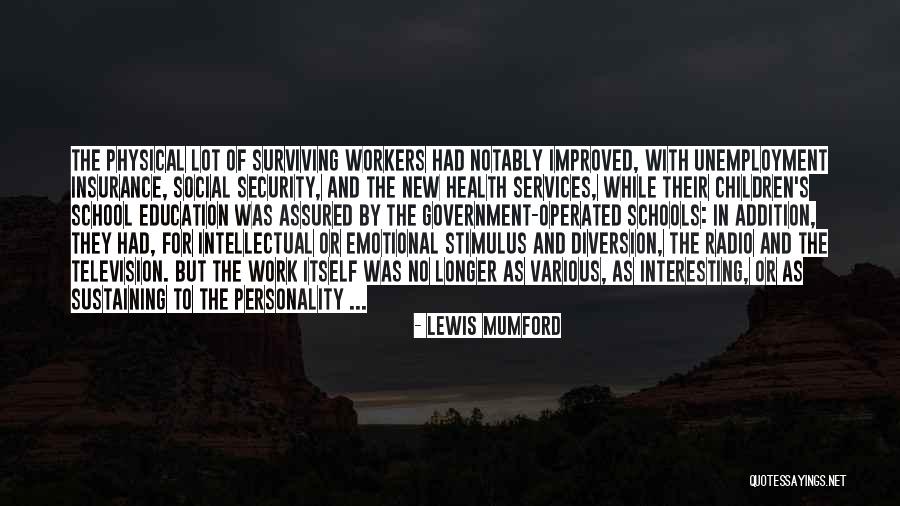 The physical lot of surviving workers had notably improved, with unemployment insurance, social security, and the new health services, while their children's school education was assured by the government-operated schools: in addition, they had, for intellectual or emotional stimulus and diversion, the radio and the television. But the work itself was no longer as various, as interesting, or as sustaining to the personality ... — Lewis Mumford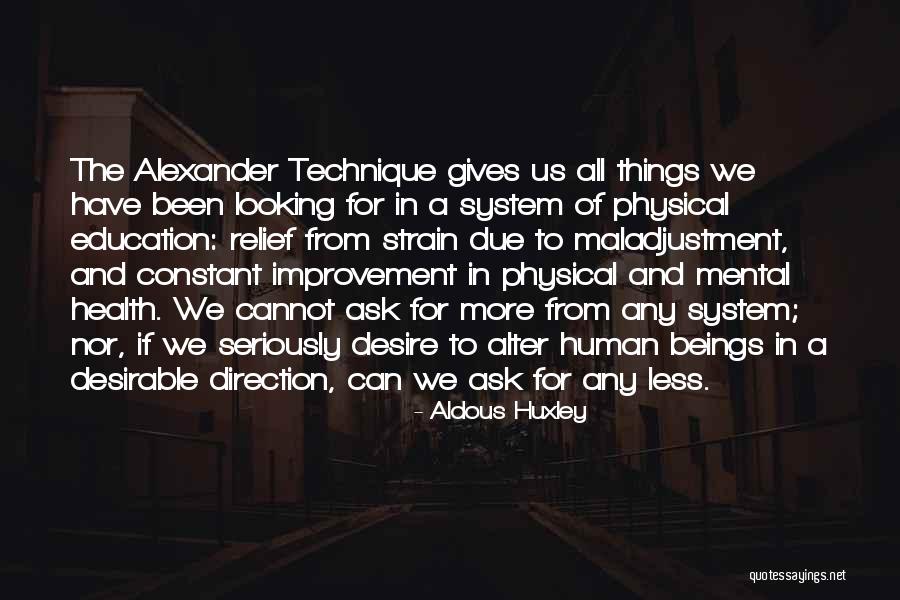 The Alexander Technique gives us all things we have been looking for in a system of physical education: relief from strain due to maladjustment, and constant improvement in physical and mental health. We cannot ask for more from any system; nor, if we seriously desire to alter human beings in a desirable direction, can we ask for any less. — Aldous Huxley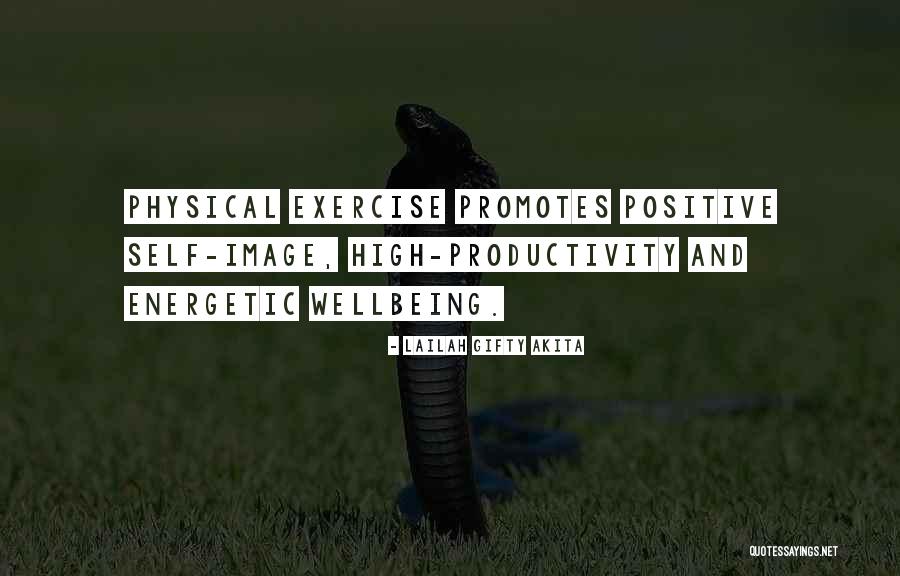 Physical exercise promotes positive self-image, high-productivity and energetic wellbeing. — Lailah Gifty Akita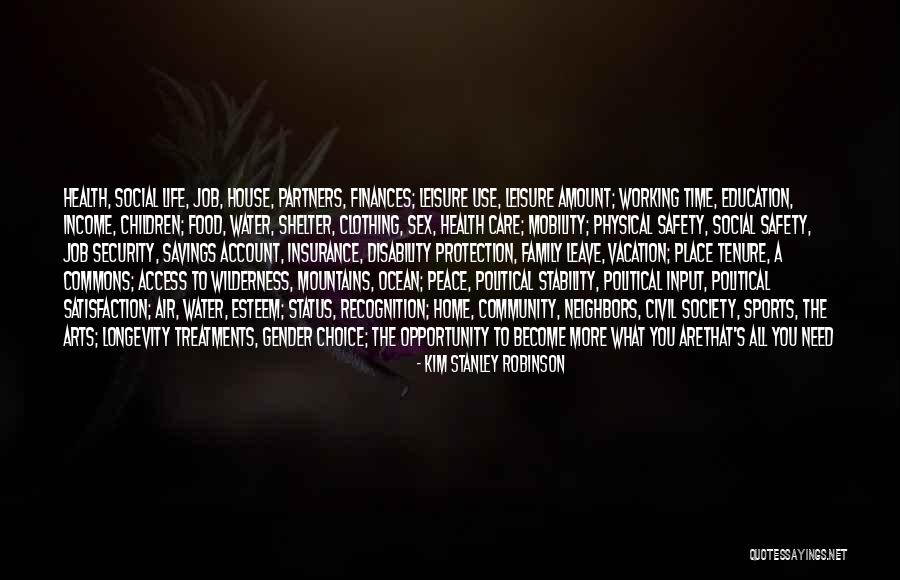 Health, social life, job, house, partners, finances; leisure use, leisure amount; working time, education, income, children; food, water, shelter, clothing, sex, health care; mobility; physical safety, social safety, job security, savings account, insurance, disability protection, family leave, vacation; place tenure, a commons; access to wilderness, mountains, ocean; peace, political stability, political input, political satisfaction; air, water, esteem; status, recognition; home, community, neighbors, civil society, sports, the arts; longevity treatments, gender choice; the opportunity to become more what you are
that's all you need — Kim Stanley Robinson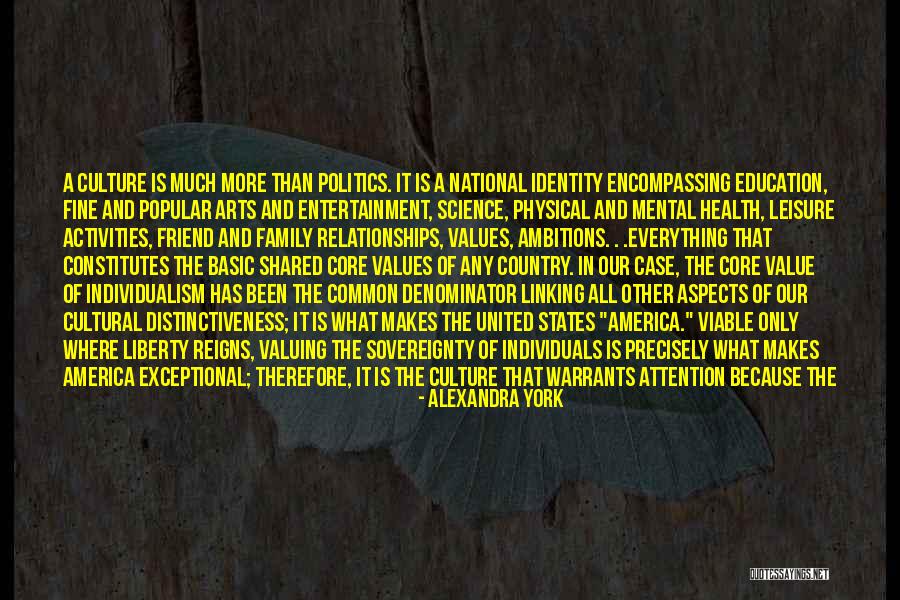 A culture is much more than politics. It is a national identity encompassing education, fine and popular arts and entertainment, science, physical and mental health, leisure activities, friend and family relationships, values, ambitions. . .everything that constitutes the basic shared core values of any country. In our case, the core value of individualism has been the common denominator linking all other aspects of our cultural distinctiveness; it is what makes The United States "America." Viable only where Liberty reigns, valuing the sovereignty of individuals is precisely what makes America exceptional; therefore, it is the culture that warrants attention because the actual, underlying disease invading the mental health of our country has arisen not from the government directly but from the injection of deleterious ideas into our entire individualistic social-economic system. Proposals — Alexandra York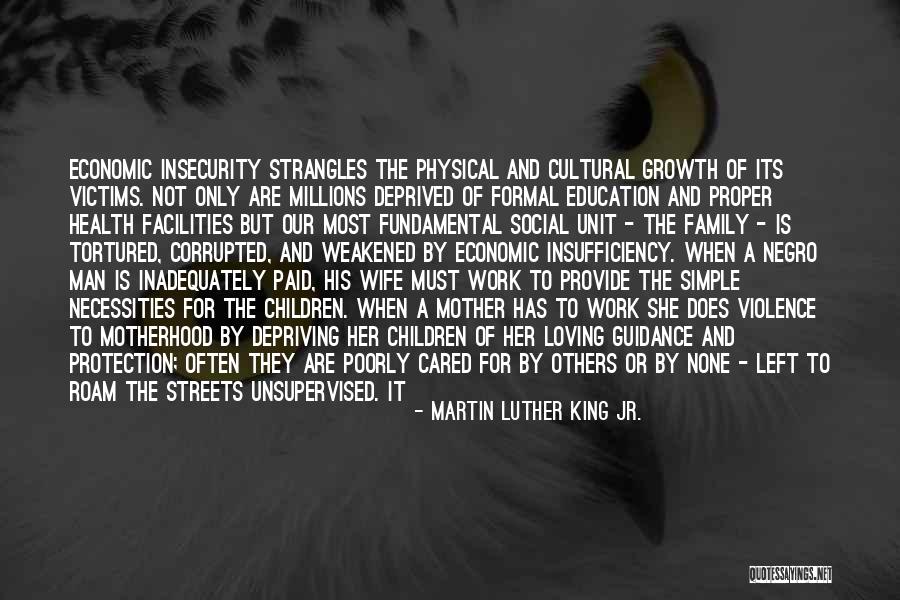 Economic insecurity strangles the physical and cultural growth of its victims. Not only are millions deprived of formal education and proper health facilities but our most fundamental social unit - the family - is tortured, corrupted, and weakened by economic insufficiency. When a Negro man is inadequately paid, his wife must work to provide the simple necessities for the children. When a mother has to work she does violence to motherhood by depriving her children of her loving guidance and protection; often they are poorly cared for by others or by none - left to roam the streets unsupervised. It is not the Negro alone who is wronged by a disrupted society; many white families are in similar straits. The Negro mother leaves home to care for - and be a substitute mother for - white children, while the white mother works. In this strange irony lies the promise of future correction. — Martin Luther King Jr.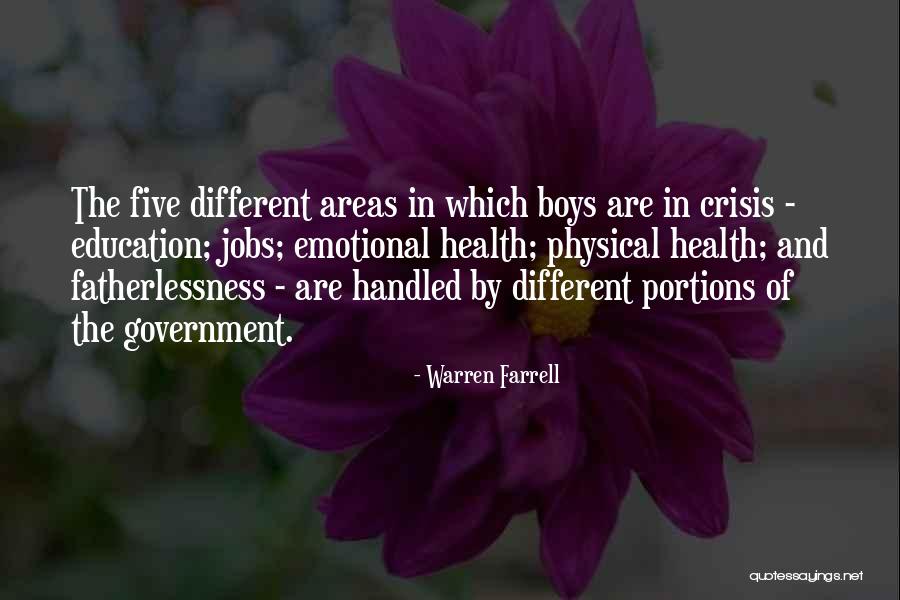 The five different areas in which boys are in crisis - education; jobs; emotional health; physical health; and fatherlessness - are handled by different portions of the government. — Warren Farrell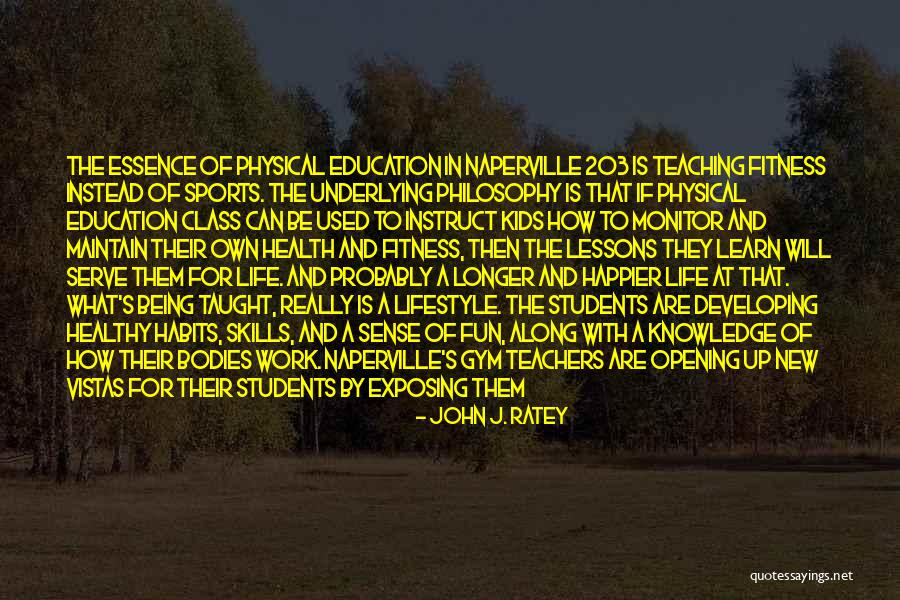 The essence of physical education in Naperville 203 is teaching fitness instead of sports. The underlying philosophy is that if physical education class can be used to instruct kids how to monitor and maintain their own health and fitness, then the lessons they learn will serve them for life. And probably a longer and happier life at that. What's being taught, really is a lifestyle. The students are developing healthy habits, skills, and a sense of fun, along with a knowledge of how their bodies work. Naperville's gym teachers are opening up new vistas for their students by exposing them to such a wide range of activities that they can't help but find something they enjoy. They're getting kids hooked on moving instead of sitting in front of the television. — John J. Ratey