Passive Aggressive Relationship Quotes & Sayings
Enjoy reading and share 5 famous quotes about Passive Aggressive Relationship with everyone.
Top Passive Aggressive Relationship Quotes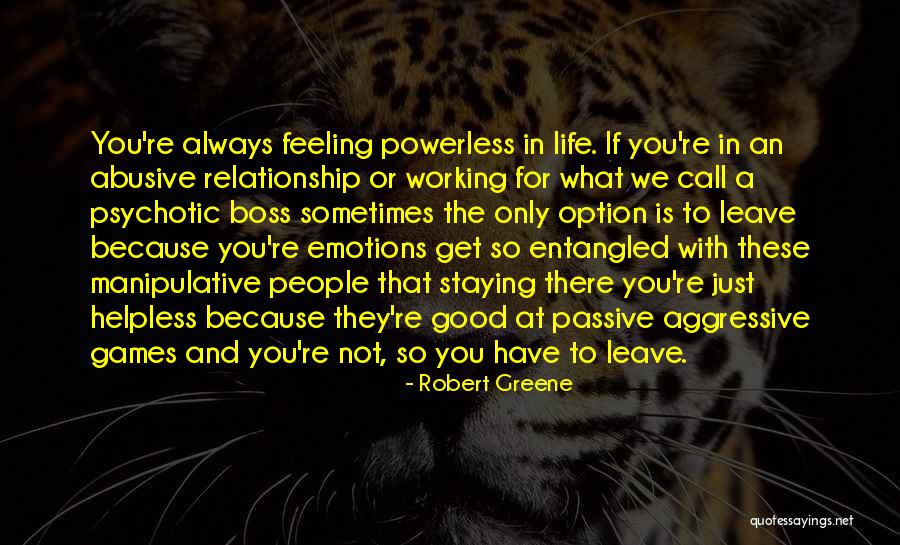 You're always feeling powerless in life. If you're in an abusive relationship or working for what we call a psychotic boss sometimes the only option is to leave because you're emotions get so entangled with these manipulative people that staying there you're just helpless because they're good at passive aggressive games and you're not, so you have to leave. — Robert Greene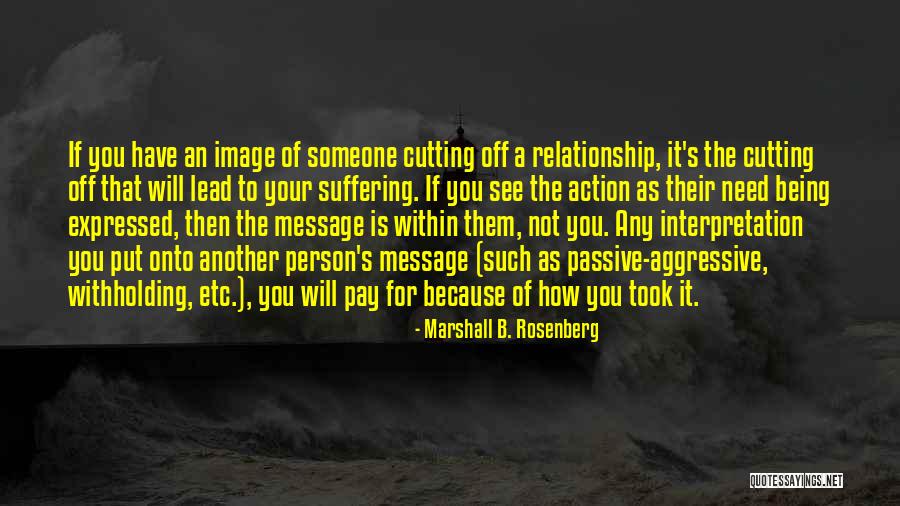 If you have an image of someone cutting off a relationship, it's the cutting off that will lead to your suffering. If you see the action as their need being expressed, then the message is within them, not you. Any interpretation you put onto another person's message (such as passive-aggressive, withholding, etc.), you will pay for because of how you took it. — Marshall B. Rosenberg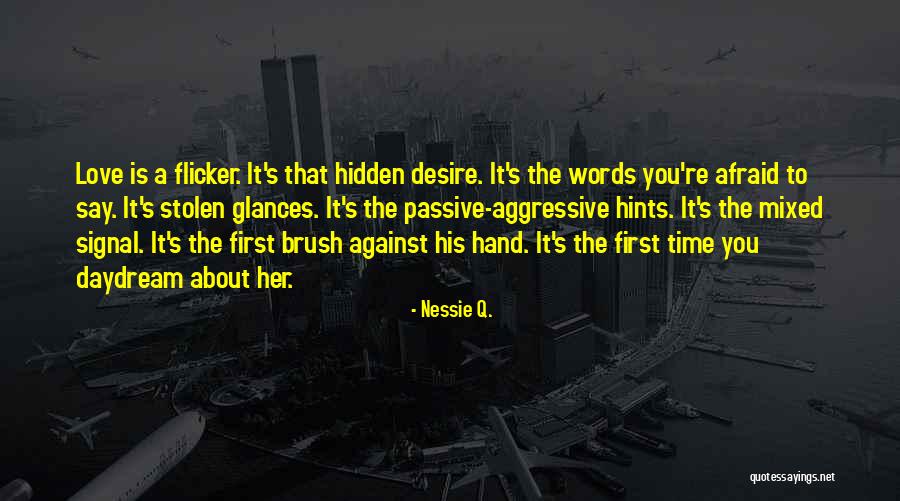 Love is a flicker. It's that hidden desire. It's the words you're afraid to say. It's stolen glances. It's the passive-aggressive hints. It's the mixed signal. It's the first brush against his hand. It's the first time you daydream about her. — Nessie Q.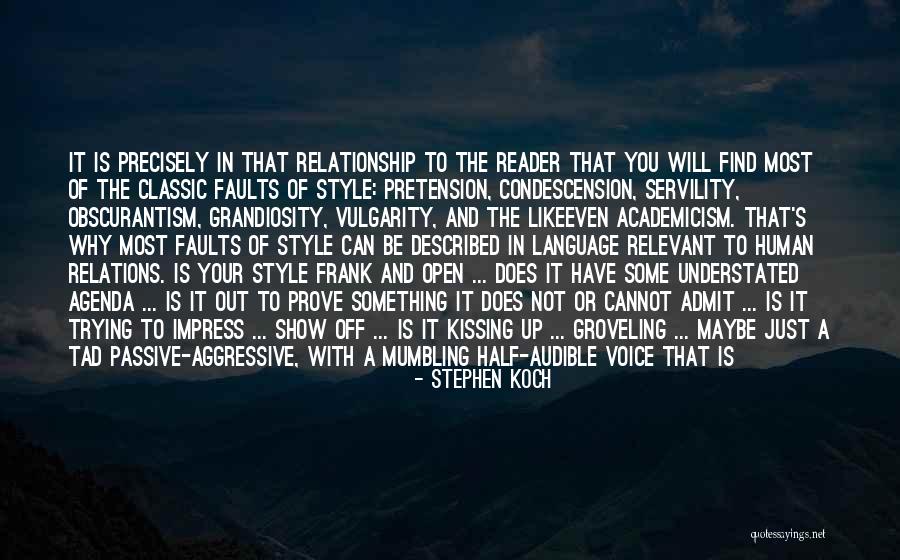 It is precisely in that relationship to the Reader that you will find most of the classic faults of style: pretension, condescension, servility, obscurantism, grandiosity, vulgarity, and the like
even academicism. That's why most faults of style can be described in language relevant to human relations. Is your style frank and open ... does it have some understated agenda ... is it out to prove something it does not or cannot admit ... is it trying to impress ... show off ... is it kissing up ... groveling ... maybe just a tad passive-aggressive, with a mumbling half-audible voice that is unwilling to explain ... is it trying to convince ... overwhelm ... help ... seduce ... give pleasure ... inflict pain ... There is no area of the writer's work that is more responsive to the psychology of human connection than style. — Stephen Koch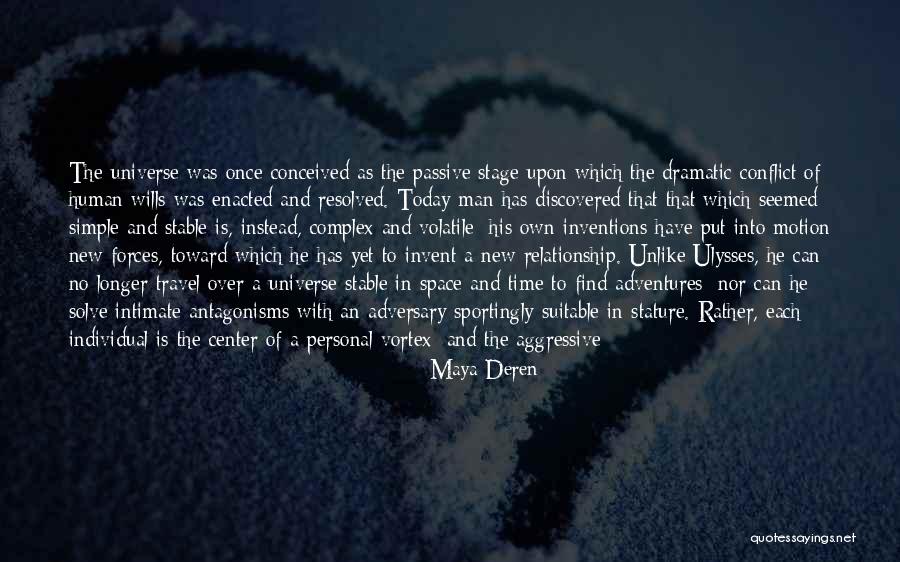 The universe was once conceived as the passive stage upon which the dramatic conflict of human wills was enacted and resolved. Today man has discovered that that which seemed simple and stable is, instead, complex and volatile; his own inventions have put into motion new forces, toward which he has yet to invent a new relationship. Unlike Ulysses, he can no longer travel over a universe stable in space and time to find adventures; nor can he solve intimate antagonisms with an adversary sportingly suitable in stature. Rather, each individual is the center of a personal vortex; and the aggressive variety and enormity of the adventures which swirl about and confront him are unified only by his personal identity.... The integrity of the individual identity is counterpointed to the volatile character of a relativistic universe. — Maya Deren