Quotes & Sayings About Partying And Having Fun
Enjoy reading and share 16 famous quotes about Partying And Having Fun with everyone.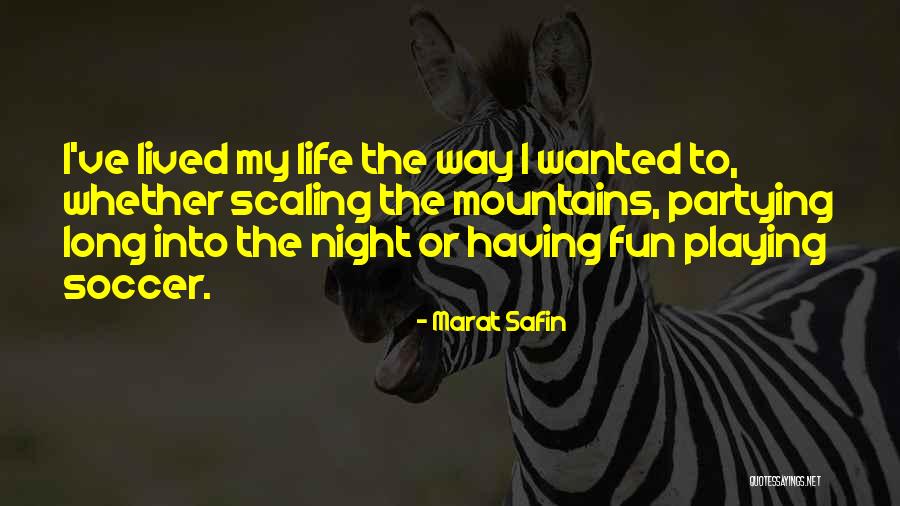 I've lived my life the way I wanted to, whether scaling the mountains, partying long into the night or having fun playing soccer. — Marat Safin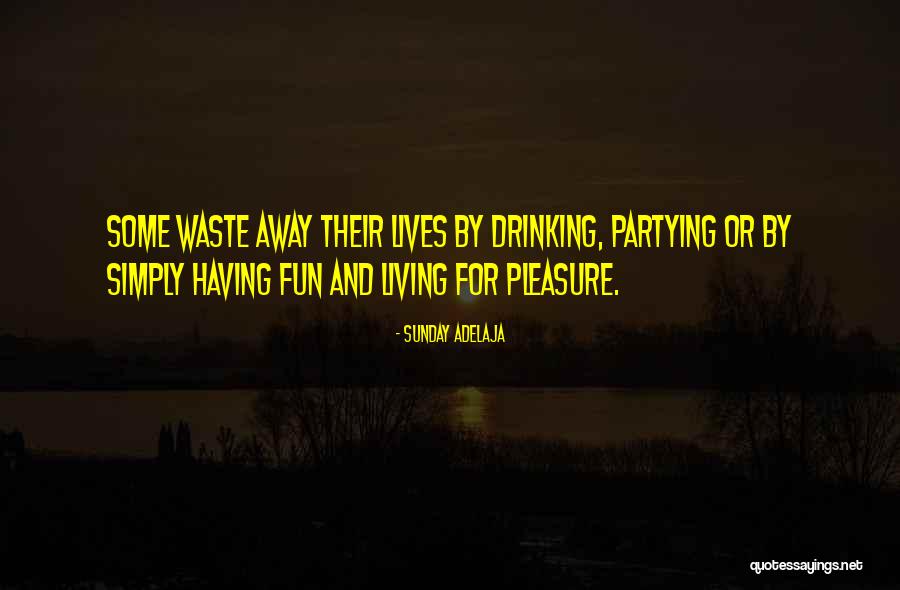 Some waste away their lives by drinking, partying or by simply having fun and living for pleasure. — Sunday Adelaja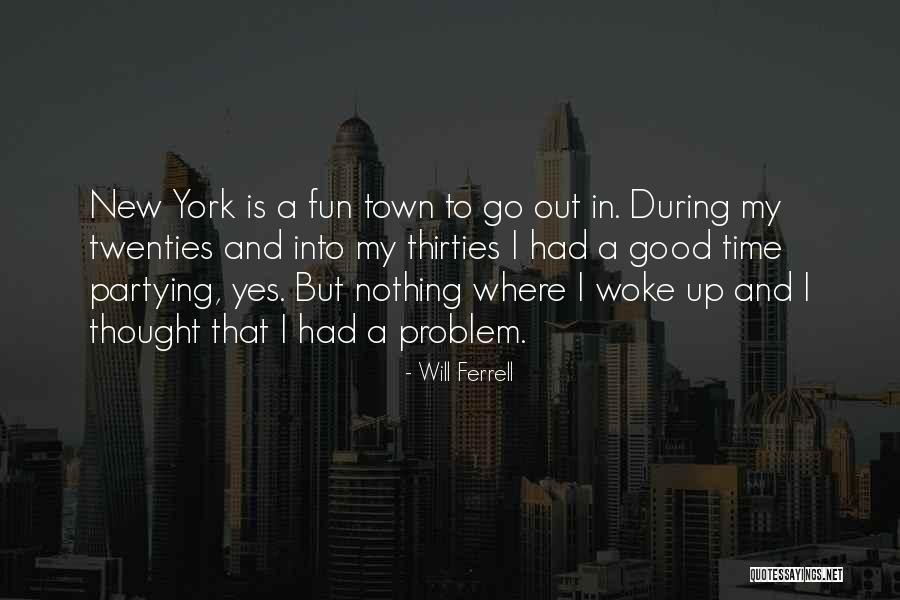 New York is a fun town to go out in. During my twenties and into my thirties I had a good time partying, yes. But nothing where I woke up and I thought that I had a problem. — Will Ferrell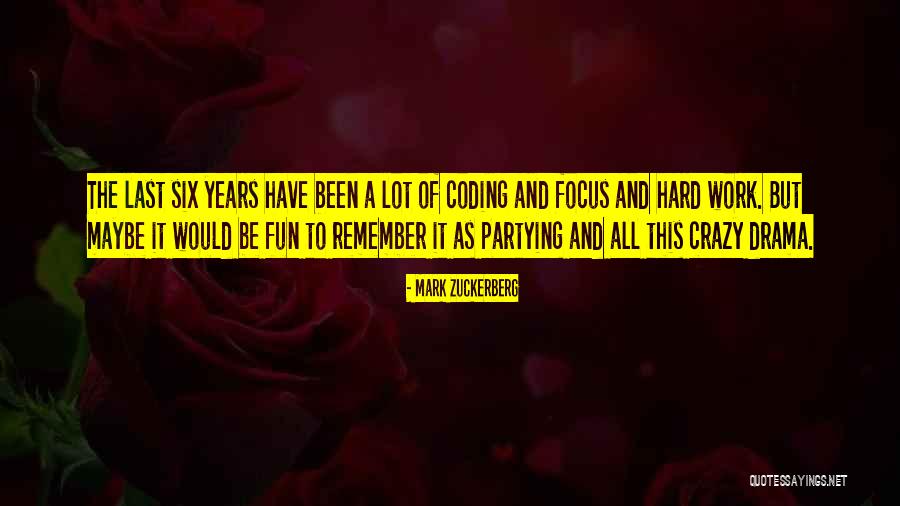 The last six years have been a lot of coding and focus and hard work. But maybe it would be fun to remember it as partying and all this crazy drama. — Mark Zuckerberg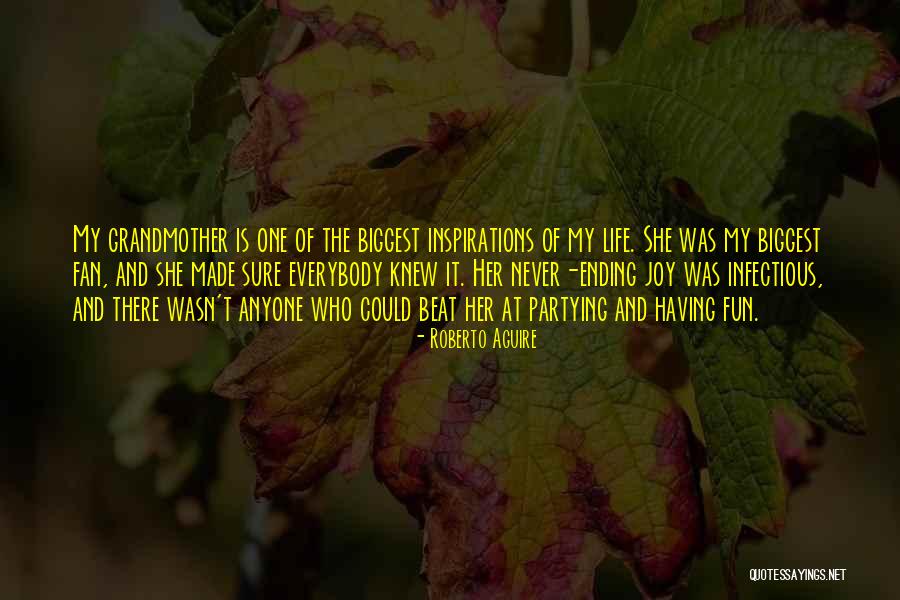 My grandmother is one of the biggest inspirations of my life. She was my biggest fan, and she made sure everybody knew it. Her never-ending joy was infectious, and there wasn't anyone who could beat her at partying and having fun. — Roberto Aguire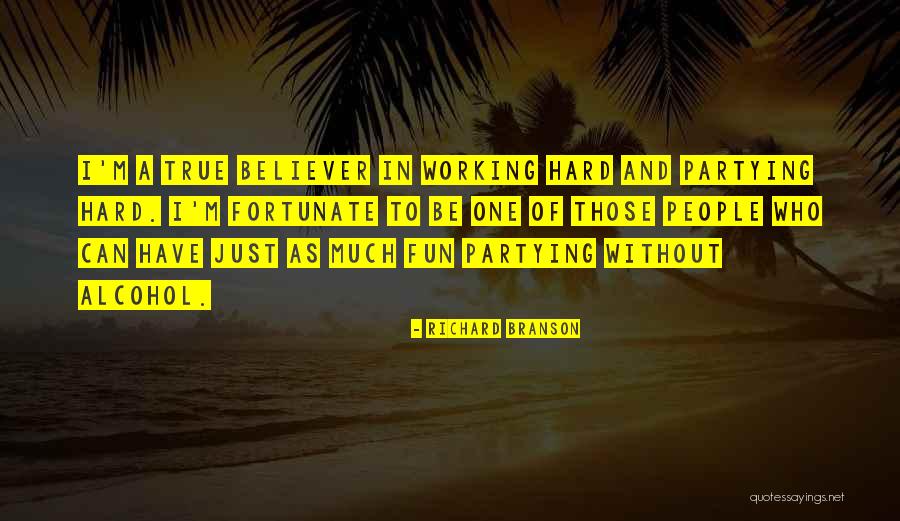 I'm a true believer in working hard and partying hard. I'm fortunate to be one of those people who can have just as much fun partying without alcohol. — Richard Branson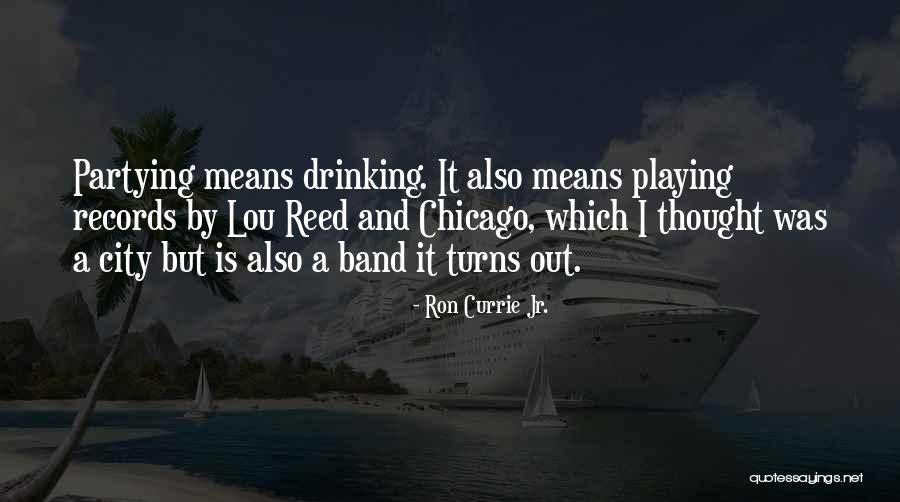 Partying means drinking. It also means playing records by Lou Reed and Chicago, which I thought was a city but is also a band it turns out. — Ron Currie Jr.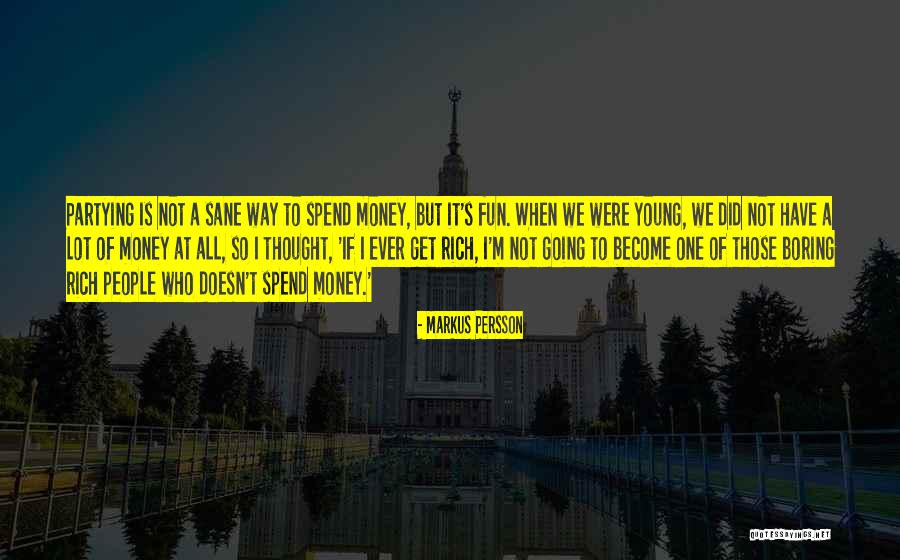 Partying is not a sane way to spend money, but it's fun. When we were young, we did not have a lot of money at all, so I thought, 'If I ever get rich, I'm not going to become one of those boring rich people who doesn't spend money.' — Markus Persson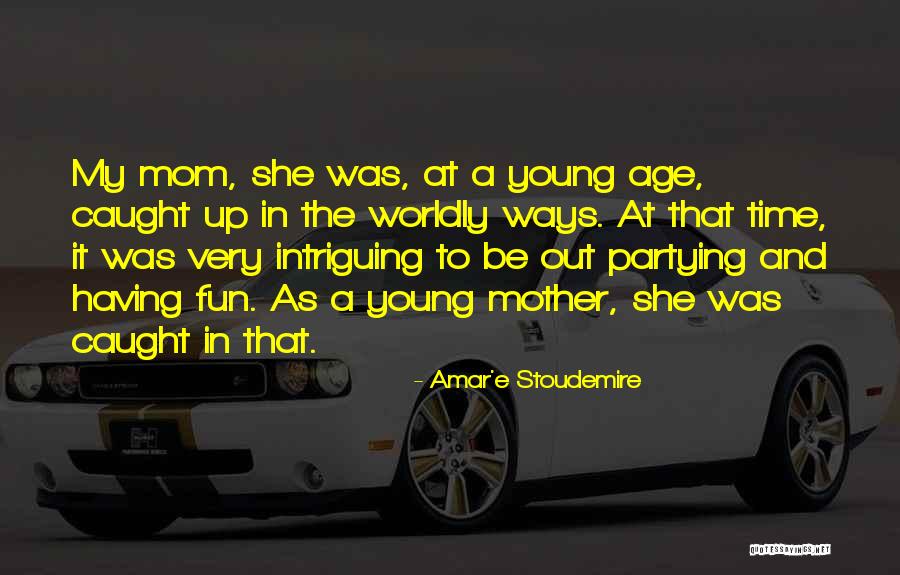 My mom, she was, at a young age, caught up in the worldly ways. At that time, it was very intriguing to be out partying and having fun. As a young mother, she was caught in that. — Amar'e Stoudemire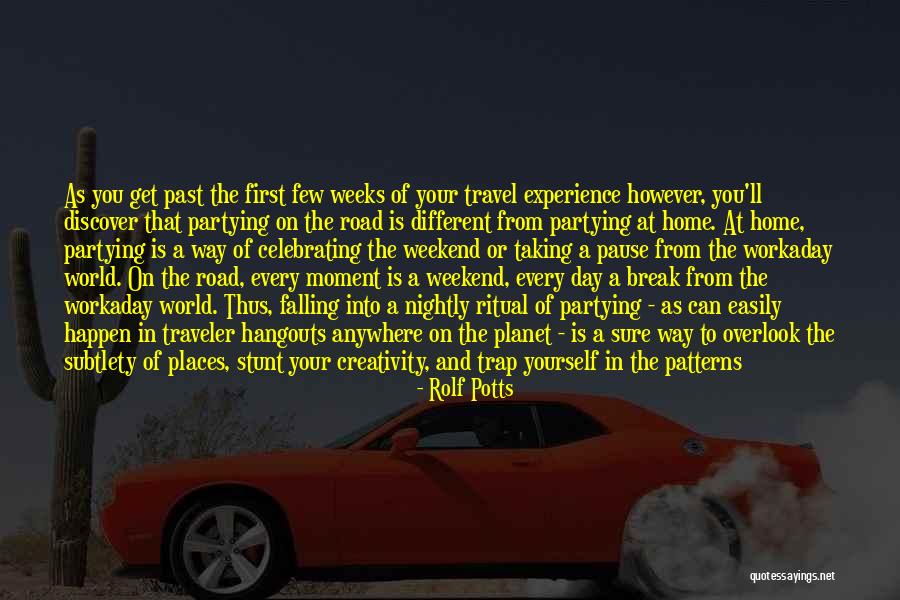 As you get past the first few weeks of your travel experience however, you'll discover that partying on the road is different from partying at home. At home, partying is a way of celebrating the weekend or taking a pause from the workaday world. On the road, every moment is a weekend, every day a break from the workaday world. Thus, falling into a nightly ritual of partying - as can easily happen in traveler hangouts anywhere on the planet - is a sure way to overlook the subtlety of places, stunt your creativity, and trap yourself in the patterns of home. Granted, you can have plenty of fun in the process; but if you travel the world merely to indulge in the same kinds of diversions you enjoy at home, you'll end up selling your experience short. — Rolf Potts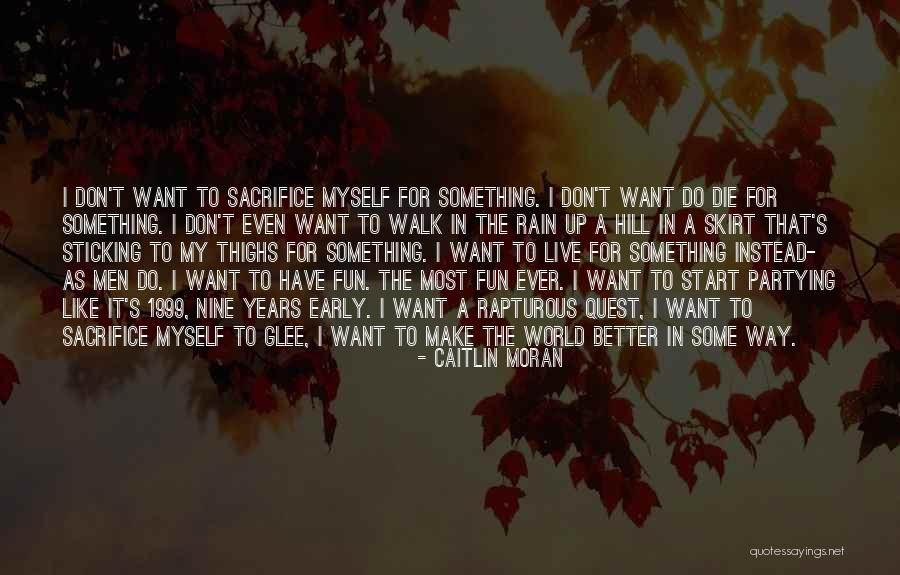 I don't want to sacrifice myself for something. I don't want do DIE for something. I don't even want to walk in the rain up a hill in a skirt that's sticking to my thighs for something. I want to live for something instead- as men do. I want to have fun. The most fun ever. I want to start partying like it's 1999, nine years early. I want a rapturous quest, I want to sacrifice myself to glee, I want to make the world better in some way. — Caitlin Moran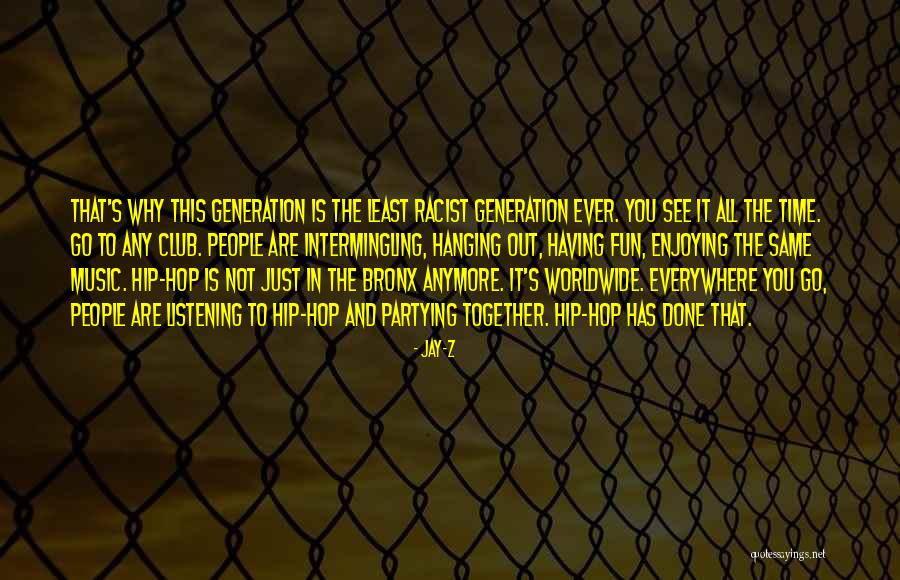 That's why this generation is the least racist generation ever. You see it all the time. Go to any club. People are intermingling, hanging out, having fun, enjoying the same music. Hip-hop is not just in the Bronx anymore. It's worldwide. Everywhere you go, people are listening to hip-hop and partying together. Hip-hop has done that. — Jay-Z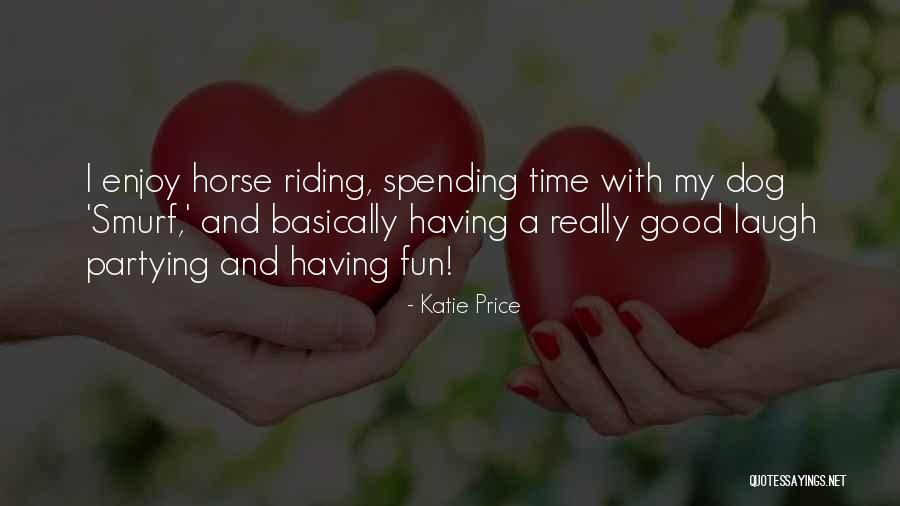 I enjoy horse riding, spending time with my dog 'Smurf,' and basically having a really good laugh partying and having fun! — Katie Price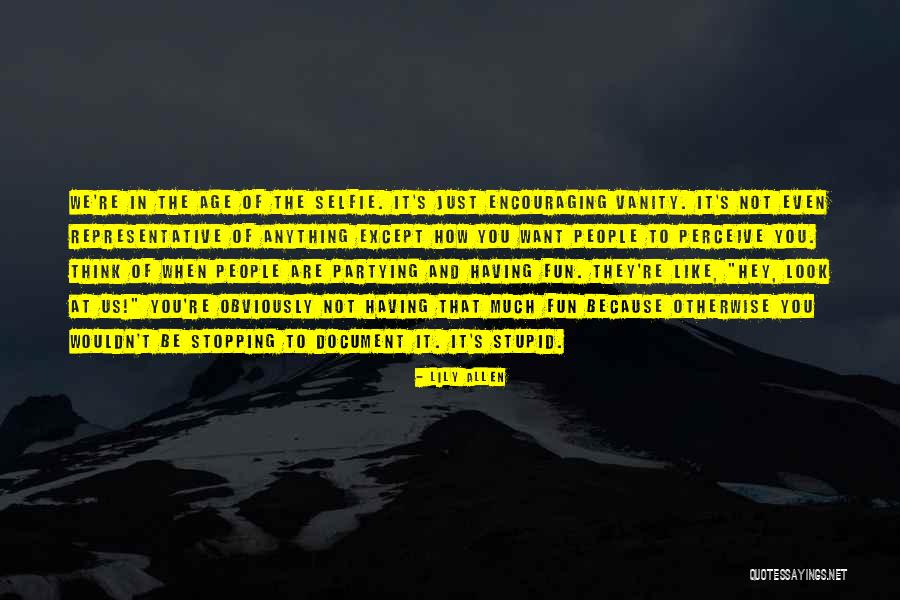 We're in the age of the selfie. It's just encouraging vanity. It's not even representative of anything except how you want people to perceive you. Think of when people are partying and having fun. They're like, "Hey, look at us!" You're obviously not having that much fun because otherwise you wouldn't be stopping to document it. It's stupid. — Lily Allen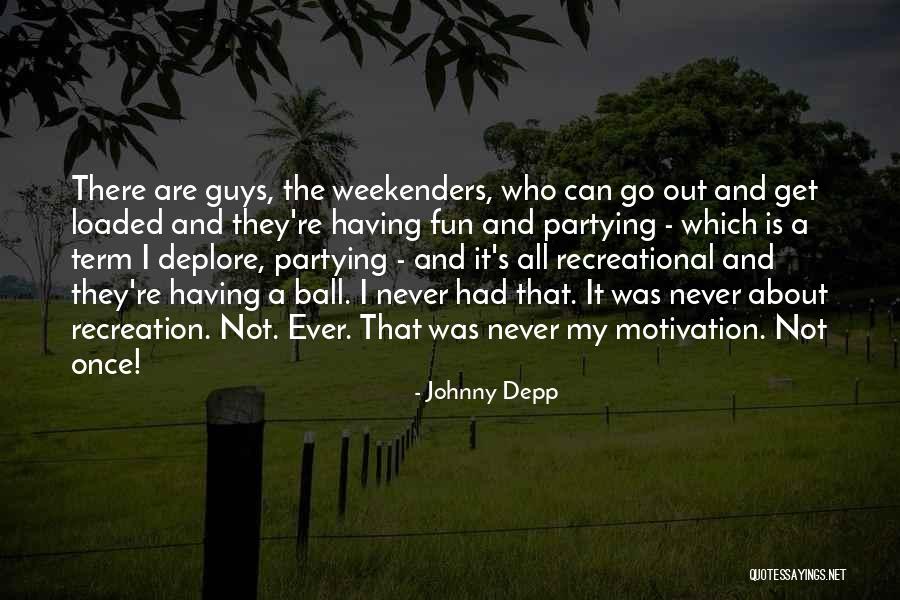 There are guys, the weekenders, who can go out and get loaded and they're having fun and partying - which is a term I deplore, partying - and it's all recreational and they're having a ball. I never had that. It was never about recreation. Not. Ever. That was never my motivation. Not once! — Johnny Depp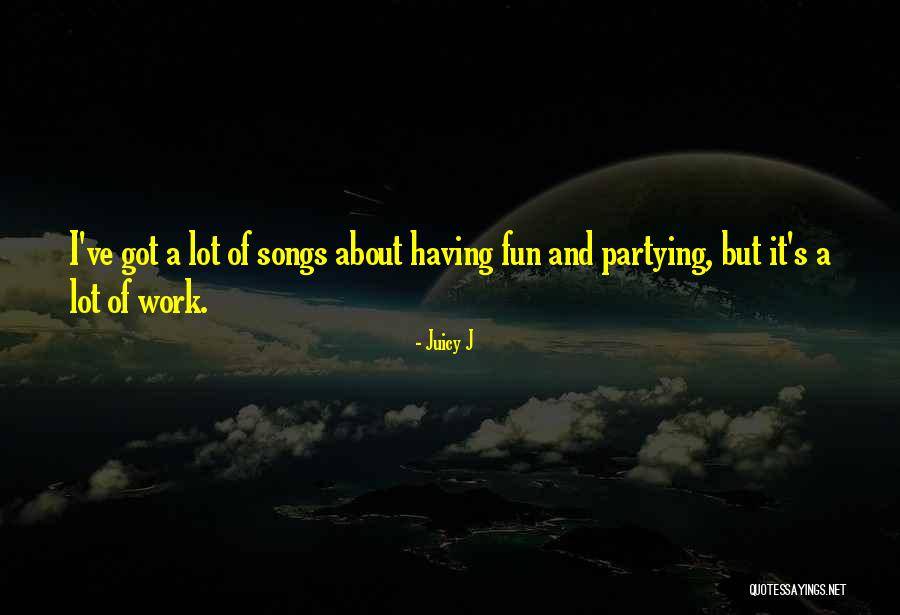 I've got a lot of songs about having fun and partying, but it's a lot of work. — Juicy J