Quotes & Sayings About Ocean Conservation
Enjoy reading and share 9 famous quotes about Ocean Conservation with everyone.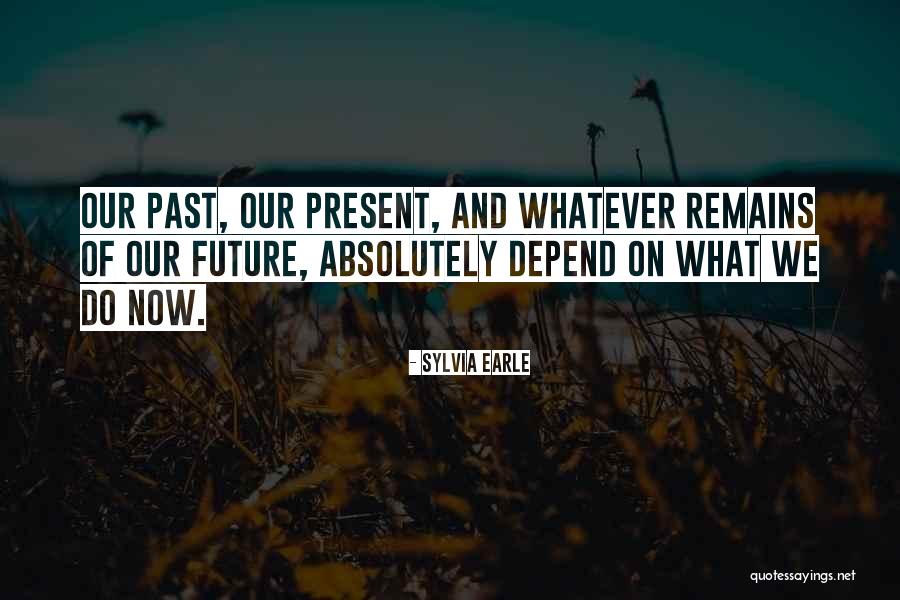 Our past, our present, and whatever remains of our future, absolutely depend on what we do now. — Sylvia Earle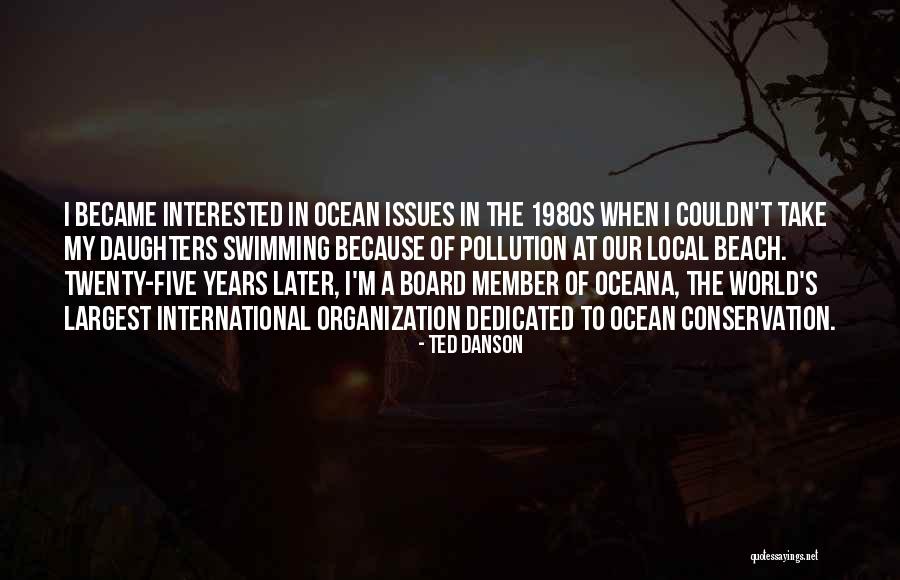 I became interested in ocean issues in the 1980s when I couldn't take my daughters swimming because of pollution at our local beach. Twenty-five years later, I'm a board member of Oceana, the world's largest international organization dedicated to ocean conservation. — Ted Danson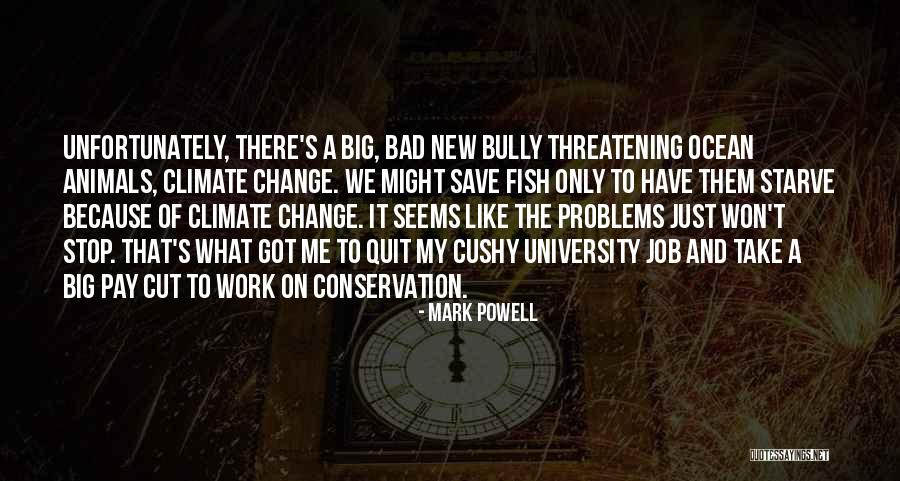 Unfortunately, there's a big, bad new bully threatening ocean animals, climate change. We might save fish only to have them starve because of climate change. It seems like the problems just won't stop. That's what got me to quit my cushy University job and take a big pay cut to work on conservation. — Mark Powell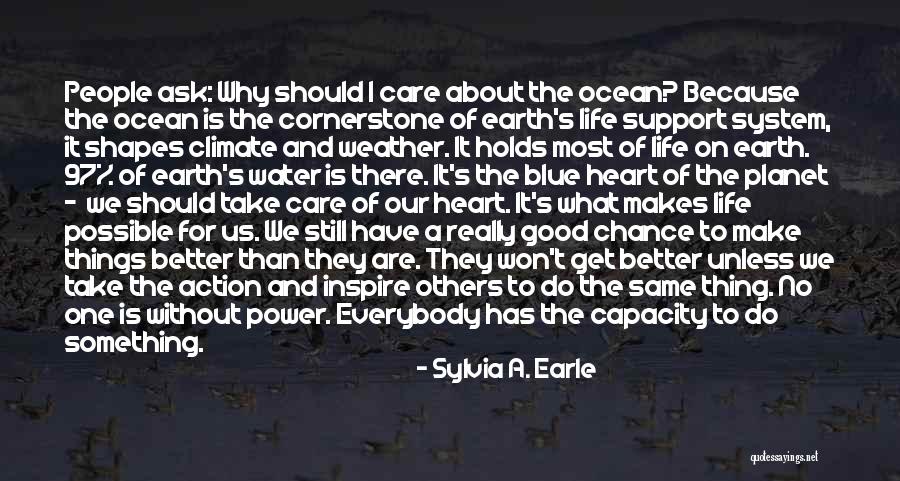 People ask: Why should I care about the ocean? Because the ocean is the cornerstone of earth's life support system, it shapes climate and weather. It holds most of life on earth. 97% of earth's water is there. It's the blue heart of the planet - we should take care of our heart. It's what makes life possible for us. We still have a really good chance to make things better than they are. They won't get better unless we take the action and inspire others to do the same thing. No one is without power. Everybody has the capacity to do something. — Sylvia A. Earle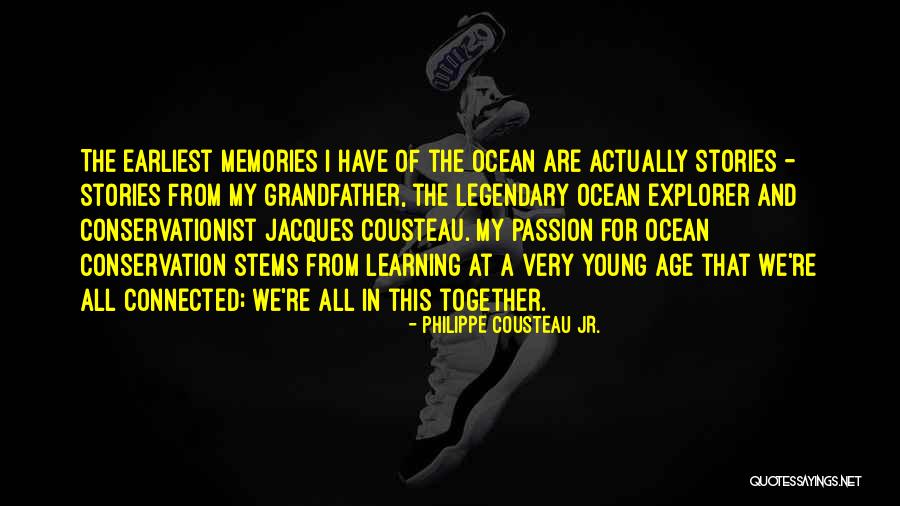 The earliest memories I have of the ocean are actually stories - stories from my grandfather, the legendary ocean explorer and conservationist Jacques Cousteau. My passion for ocean conservation stems from learning at a very young age that we're all connected; we're all in this together. — Philippe Cousteau Jr.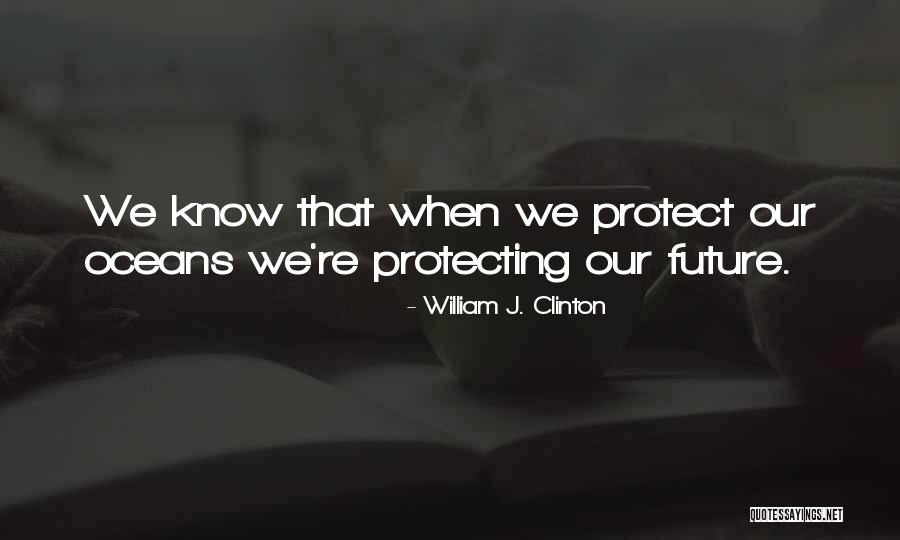 We know that when we protect our oceans we're protecting our future. — William J. Clinton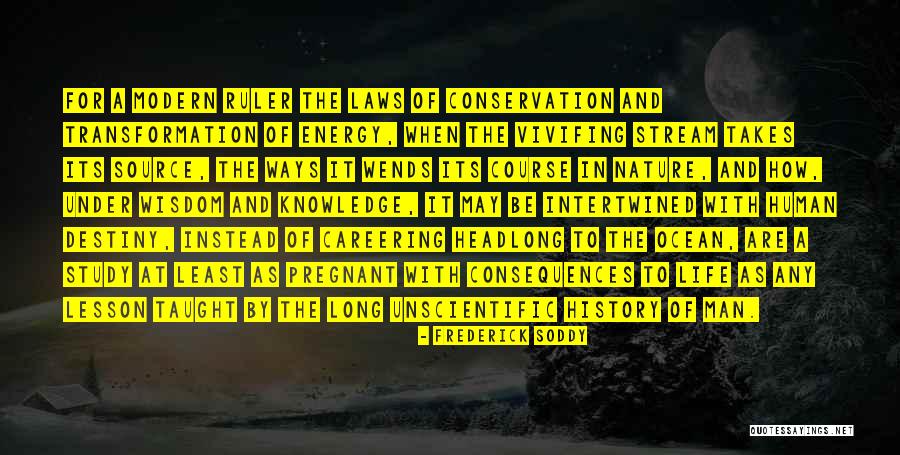 For a modern ruler the laws of conservation and transformation of energy, when the vivifing stream takes its source, the ways it wends its course in nature, and how, under wisdom and knowledge, it may be intertwined with human destiny, instead of careering headlong to the ocean, are a study at least as pregnant with consequences to life as any lesson taught by the long unscientific history of man. — Frederick Soddy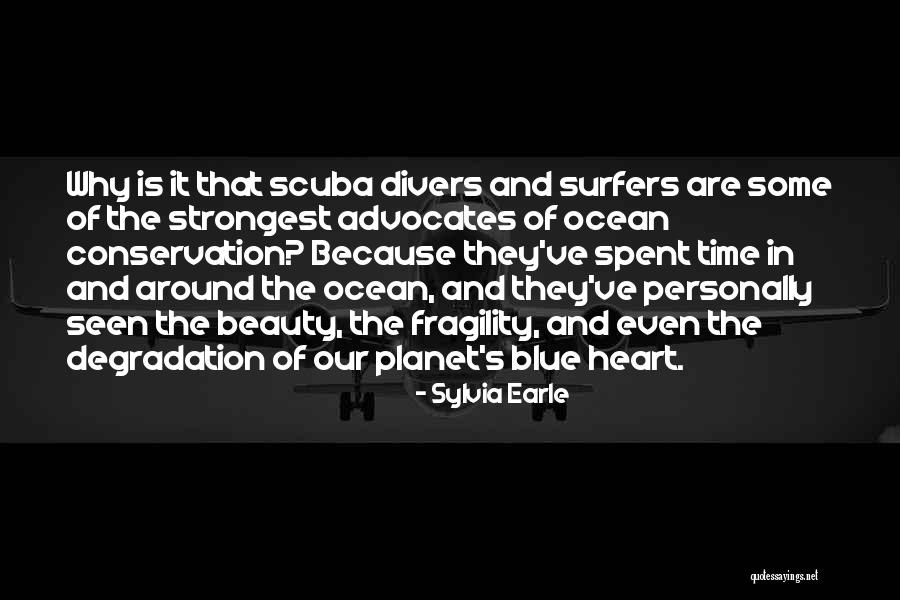 Why is it that scuba divers and surfers are some of the strongest advocates of ocean conservation? Because they've spent time in and around the ocean, and they've personally seen the beauty, the fragility, and even the degradation of our planet's blue heart. — Sylvia Earle