Nothing Is Free In This World Quotes & Sayings
Enjoy reading and share 36 famous quotes about Nothing Is Free In This World with everyone.
Top Nothing Is Free In This World Quotes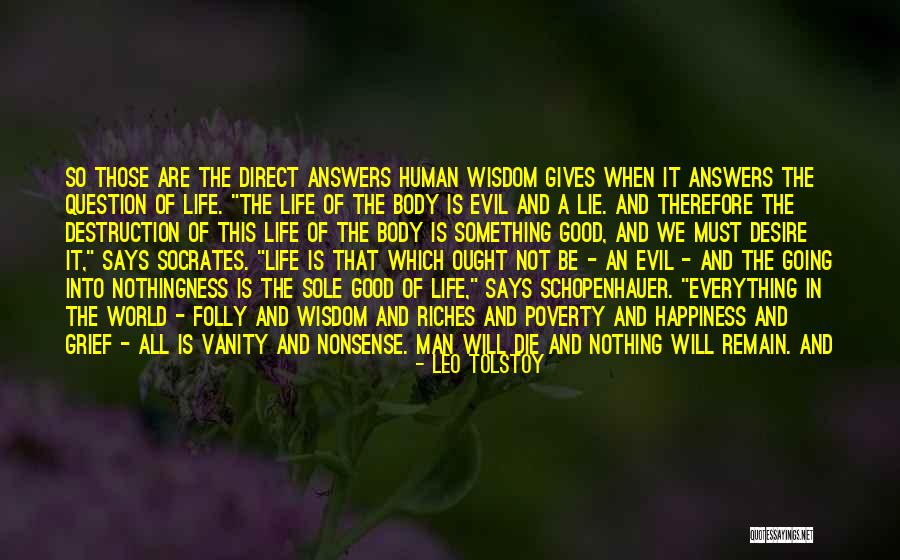 So those are the direct answers human wisdom gives when it answers the question of life. "The life of the body is evil and a lie. And therefore the destruction of this life of the body is something good, and we must desire it," says Socrates. "Life is that which ought not be - an evil - and the going into nothingness is the sole good of life," says Schopenhauer. "Everything in the world - folly and wisdom and riches and poverty and happiness and grief - all is vanity and nonsense. Man will die and nothing will remain. And that is foolish," says Solomon. "One must not live with awareness of the inevitability of suffering, weakness, old age, and death - one must free oneself from life, from all possibility of life," says Buddha. And what these powerful intellects said was said and thought and felt by millions and millions of people like them. And I too thought and felt that. — Leo Tolstoy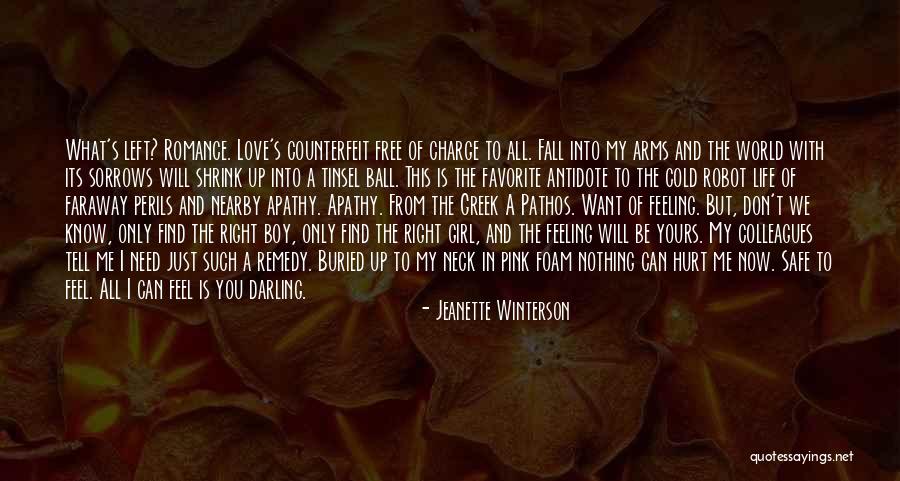 What's left? Romance. Love's counterfeit free of charge to all. Fall into my arms and the world with its sorrows will shrink up into a tinsel ball. This is the favorite antidote to the cold robot life of faraway perils and nearby apathy. Apathy. From the Greek A Pathos. Want of feeling. But, don't we know, only find the right boy, only find the right girl, and the feeling will be yours. My colleagues tell me I need just such a remedy. Buried up to my neck in pink foam nothing can hurt me now. Safe to feel. All I can feel is you darling. — Jeanette Winterson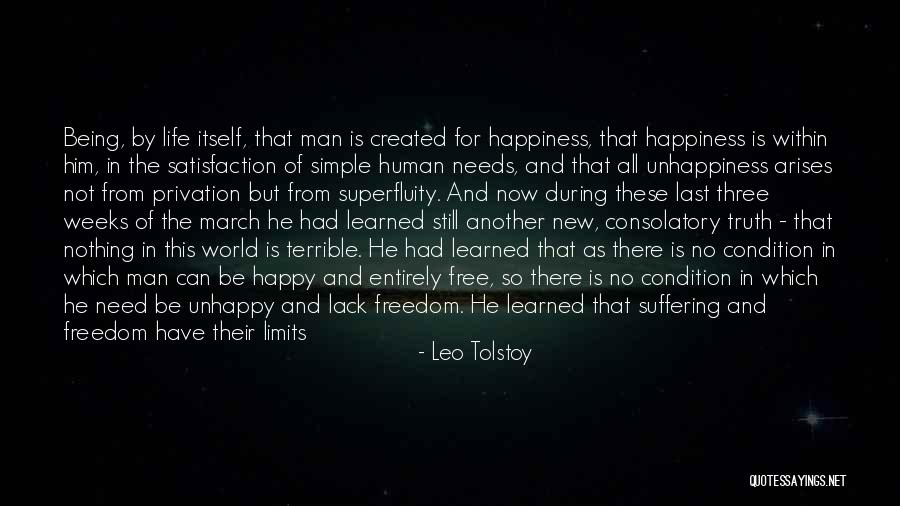 Being, by life itself, that man is created for happiness, that happiness is within him, in the satisfaction of simple human needs, and that all unhappiness arises not from privation but from superfluity. And now during these last three weeks of the march he had learned still another new, consolatory truth - that nothing in this world is terrible. He had learned that as there is no condition in which man can be happy and entirely free, so there is no condition in which he need be unhappy and lack freedom. He learned that suffering and freedom have their limits and that those limits are very near together; that the person in a bed of roses with one crumpled petal suffered as keenly as he now, sleeping on the bare damp earth with one side growing chilled while the — Leo Tolstoy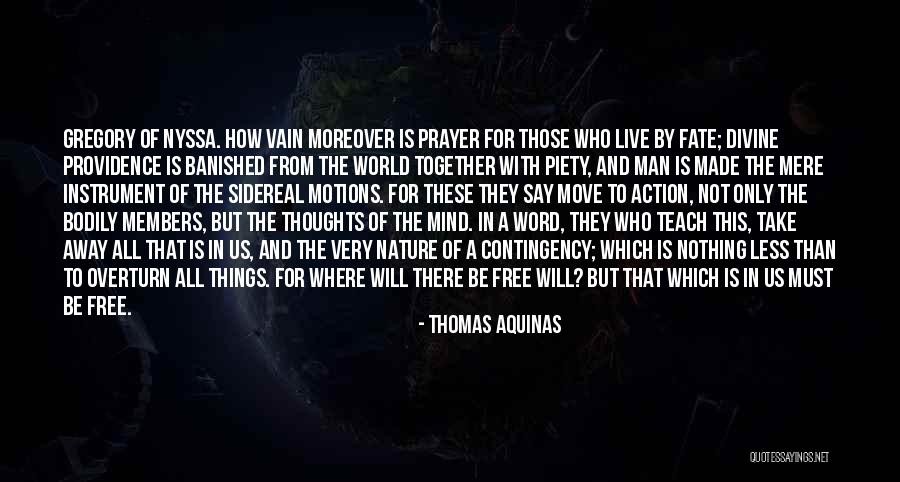 GREGORY OF NYSSA. How vain moreover is prayer for those who live by fate; Divine Providence is banished from the world together with piety, and man is made the mere instrument of the sidereal motions. For these they say move to action, not only the bodily members, but the thoughts of the mind. In a word, they who teach this, take away all that is in us, and the very nature of a contingency; which is nothing less than to overturn all things. For where will there be free will? but that which is in us must be free. — Thomas Aquinas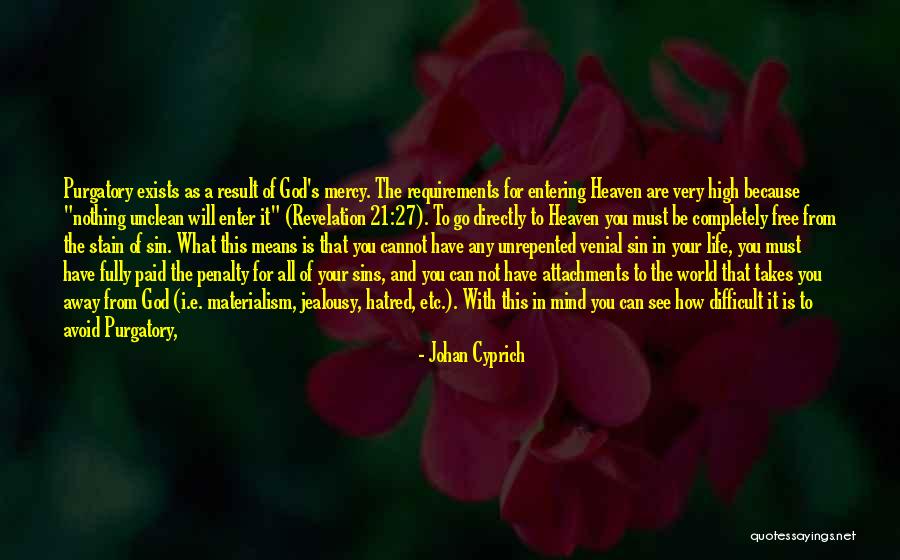 Purgatory exists as a result of God's mercy. The requirements for entering Heaven are very high because "nothing unclean will enter it" (Revelation 21:27). To go directly to Heaven you must be completely free from the stain of sin. What this means is that you cannot have any unrepented venial sin in your life, you must have fully paid the penalty for all of your sins, and you can not have attachments to the world that takes you away from God (i.e. materialism, jealousy, hatred, etc.). With this in mind you can see how difficult it is to avoid Purgatory, but with the grace of God it can be done. — Johan Cyprich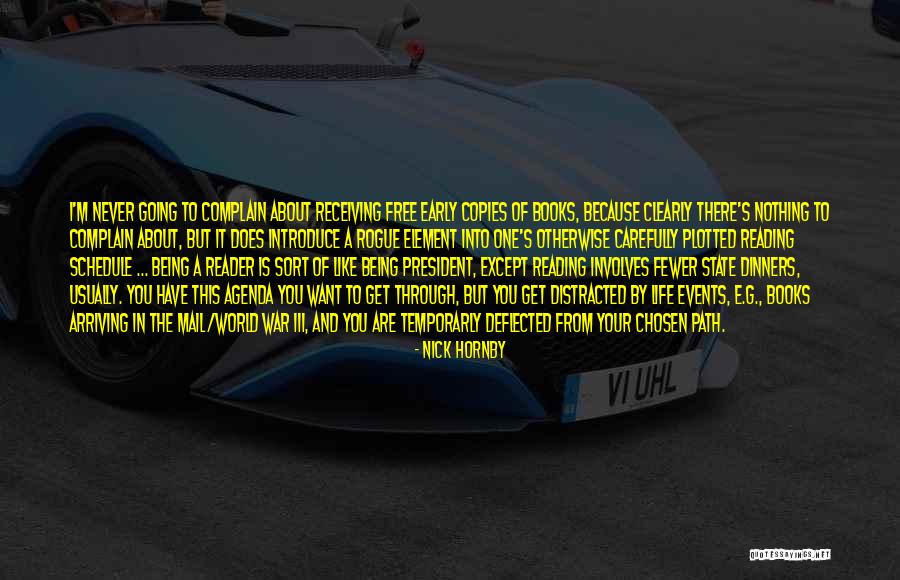 I'm never going to complain about receiving free early copies of books, because clearly there's nothing to complain about, but it does introduce a rogue element into one's otherwise carefully plotted reading schedule ...
Being a reader is sort of like being president, except reading involves fewer state dinners, usually. You have this agenda you want to get through, but you get distracted by life events, e.g., books arriving in the mail/World War III, and you are temporarly deflected from your chosen path. — Nick Hornby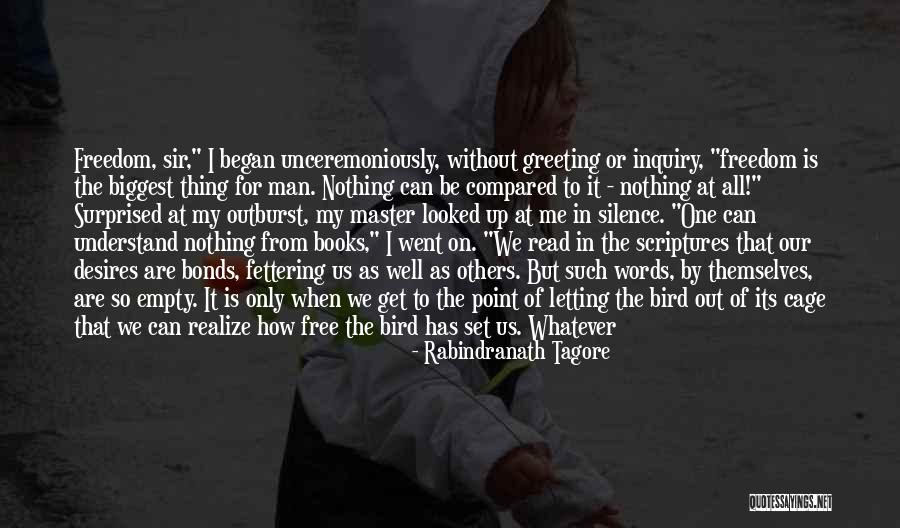 Freedom, sir," I began unceremoniously, without greeting or inquiry, "freedom is the biggest thing for man. Nothing can be compared to it - nothing at all!" Surprised at my outburst, my master looked up at me in silence. "One can understand nothing from books," I went on. "We read in the scriptures that our desires are bonds, fettering us as well as others. But such words, by themselves, are so empty. It is only when we get to the point of letting the bird out of its cage that we can realize how free the bird has set us. Whatever we cage, shackles us with desire whose bonds are stronger than those of iron chains. I tell you, sir, this is just what the world has failed to understand. They all seek to reform something outside themselves. But reform is wanted only in one's own desires, nowhere else, nowhere else! — Rabindranath Tagore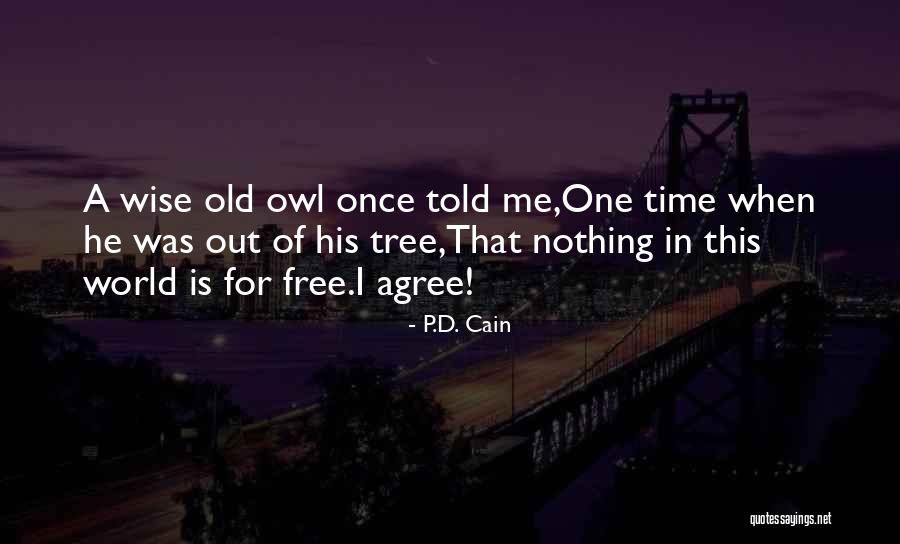 A wise old owl once told me,
One time when he was out of his tree,
That nothing in this world is for free.
I agree! — P.D. Cain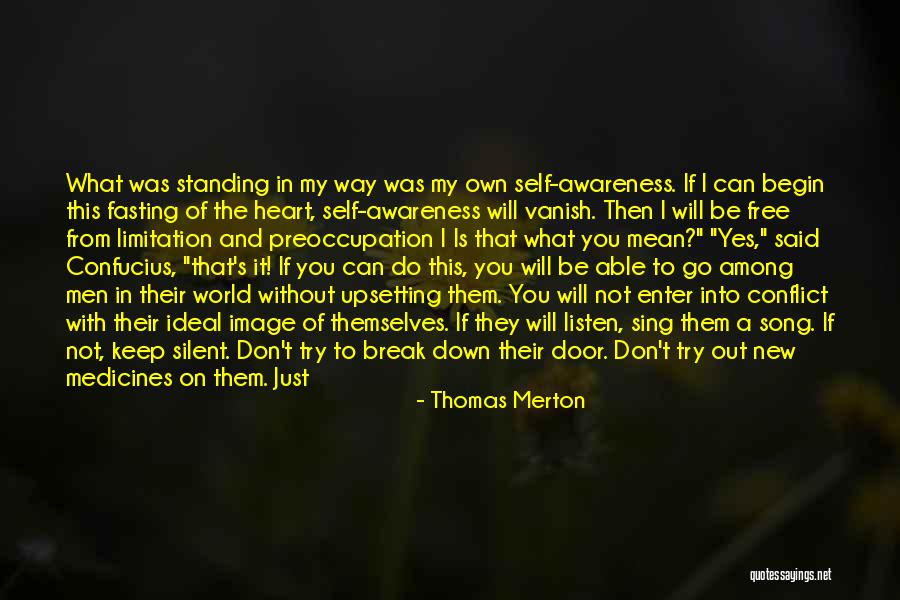 What was standing in my way was my own self-awareness. If I can begin this fasting of the heart, self-awareness will vanish. Then I will be free from limitation and preoccupation I Is that what you mean?" "Yes," said Confucius, "that's it! If you can do this, you will be able to go among men in their world without upsetting them. You will not enter into conflict with their ideal image of themselves. If they will listen, sing them a song. If not, keep silent. Don't try to break down their door. Don't try out new medicines on them. Just be there among them, because there is nothing else for you to be but one of them. Then you may have success! — Thomas Merton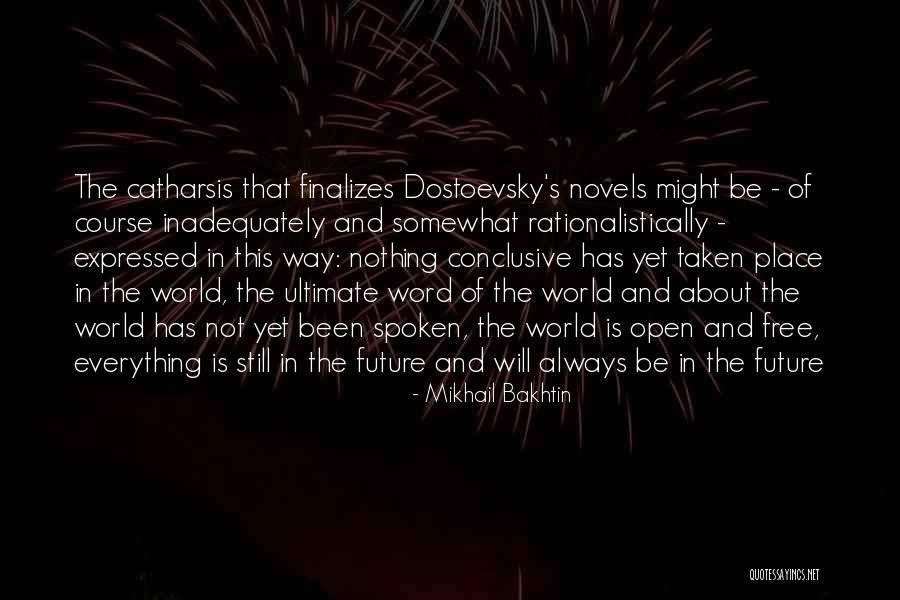 The catharsis that finalizes Dostoevsky's novels might be - of course inadequately and somewhat rationalistically - expressed in this way: nothing conclusive has yet taken place in the world, the ultimate word of the world and about the world has not yet been spoken, the world is open and free, everything is still in the future and will always be in the future — Mikhail Bakhtin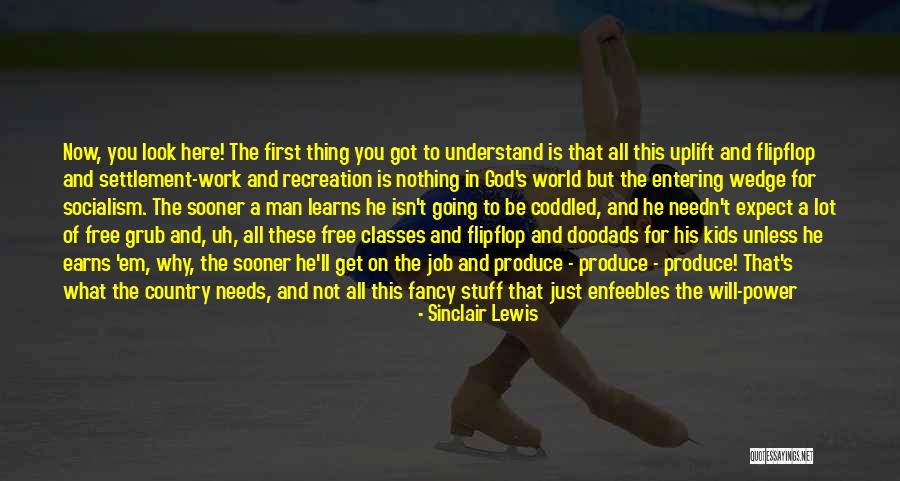 Now, you look here! The first thing you got to understand is that all this uplift and flipflop and settlement-work and recreation is nothing in God's world but the entering wedge for socialism. The sooner a man learns he isn't going to be coddled, and he needn't expect a lot of free grub and, uh, all these free classes and flipflop and doodads for his kids unless he earns 'em, why, the sooner he'll get on the job and produce - produce - produce! That's what the country needs, and not all this fancy stuff that just enfeebles the will-power of the working man and gives his kids a lot of notions above their class. — Sinclair Lewis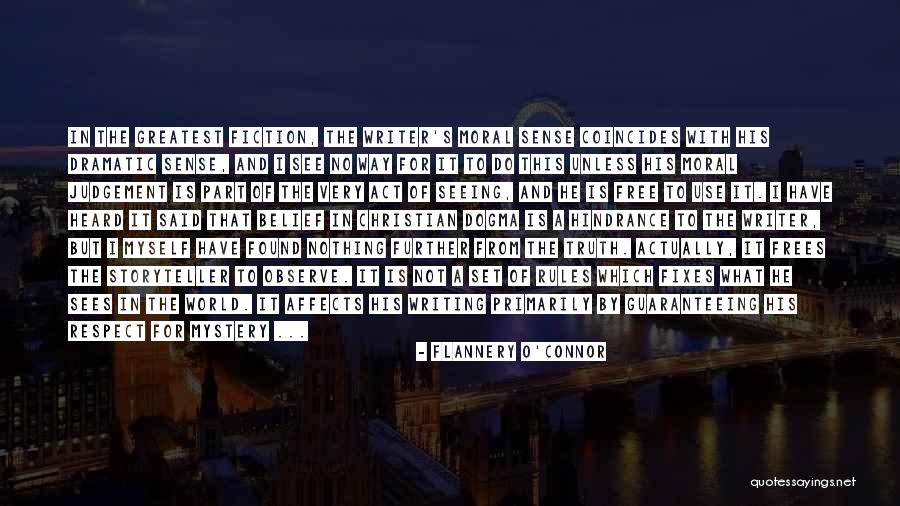 In the greatest fiction, the writer's moral sense coincides with his dramatic sense, and I see no way for it to do this unless his moral judgement is part of the very act of seeing, and he is free to use it. I have heard it said that belief in Christian dogma is a hindrance to the writer, but I myself have found nothing further from the truth. Actually, it frees the storyteller to observe. It is not a set of rules which fixes what he sees in the world. It affects his writing primarily by guaranteeing his respect for mystery ... — Flannery O'Connor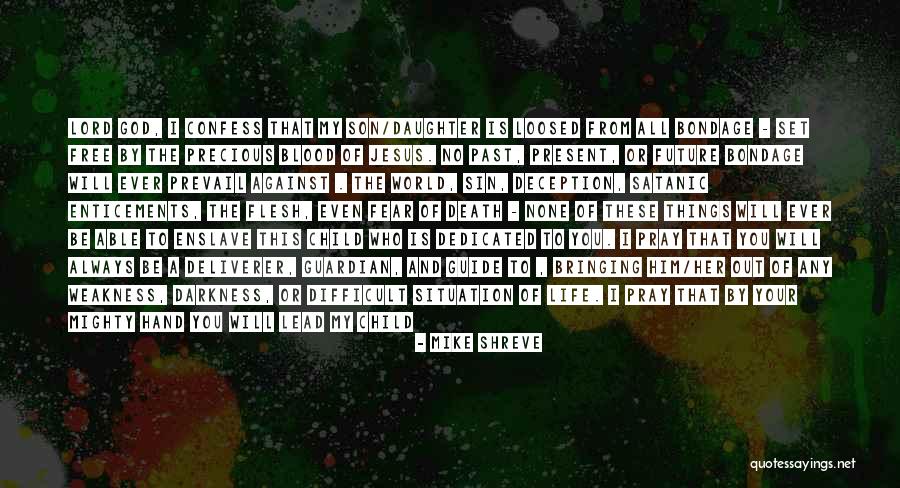 Lord God, I confess that my son/daughter is loosed from all bondage - set free by the precious blood of Jesus. No past, present, or future bondage will ever prevail against . The world, sin, deception, satanic enticements, the flesh, even fear of death - none of these things will ever be able to enslave this child who is dedicated to You. I pray that You will always be a deliverer, guardian, and guide to , bringing him/her out of any weakness, darkness, or difficult situation of life. I pray that by Your mighty hand You will lead my child into the promised land of his/her destiny. You are the almighty God! There is nothing too hard for You! So I declare redemption over my offspring, believing it will come to pass. In the name of Jesus, amen (let it be so)! — Mike Shreve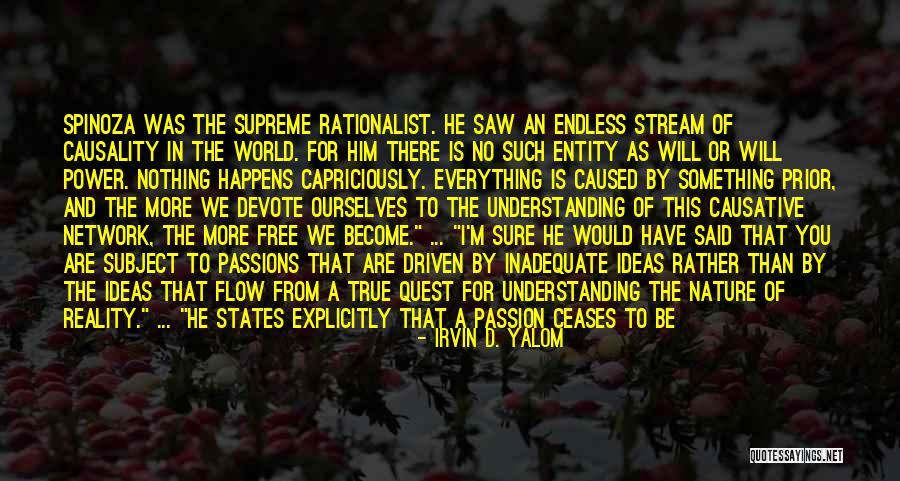 Spinoza was the supreme rationalist. He saw an endless stream of causality in the world. For him there is no such entity as will or will power. Nothing happens capriciously. Everything is caused by something prior, and the more we devote ourselves to the understanding of this causative network, the more free we become." ... "I'm sure he would have said that you are subject to passions that are driven by inadequate ideas rather than by the ideas that flow from a true quest for understanding the nature of reality." ... "He states explicitly that a passion ceases to be a passion as soon as we form a more clear and distinct idea of it
that is, the causative nexus underlying the passion." p.269 — Irvin D. Yalom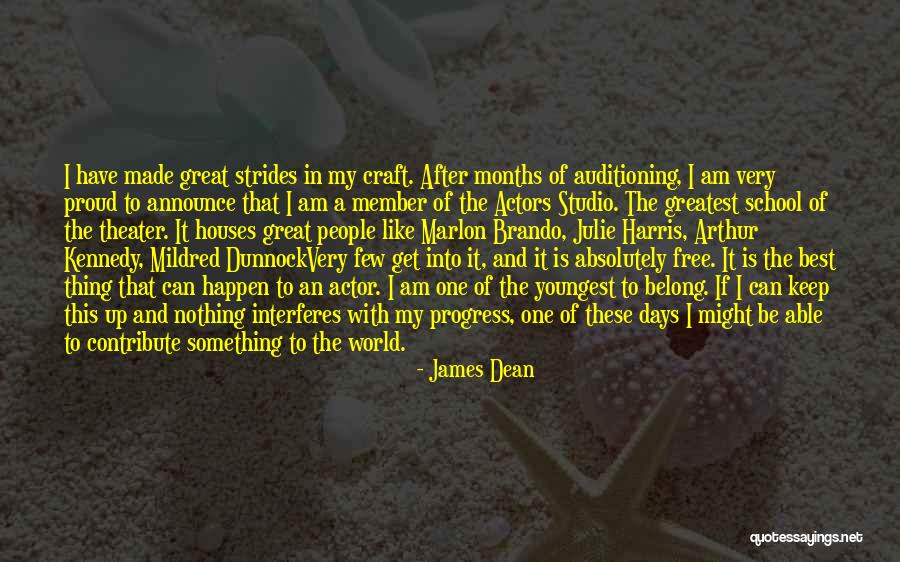 I have made great strides in my craft. After months of auditioning, I am very proud to announce that I am a member of the Actors Studio. The greatest school of the theater. It houses great people like Marlon Brando, Julie Harris, Arthur Kennedy, Mildred DunnockVery few get into it, and it is absolutely free. It is the best thing that can happen to an actor. I am one of the youngest to belong. If I can keep this up and nothing interferes with my progress, one of these days I might be able to contribute something to the world. — James Dean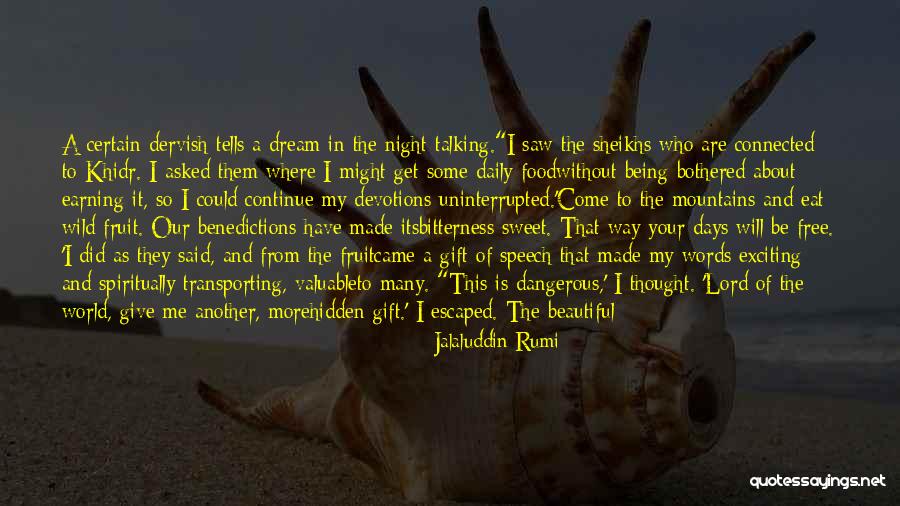 A certain dervish tells a dream in the night-talking.

"I saw the sheikhs who are connected to Khidr. I asked them where I might get some daily food

without being bothered about earning it, so I could continue my devotions uninterrupted.

'Come to the mountains and eat wild fruit. Our benedictions have made its

bitterness sweet. That way your days will be free. 'I did as they said, and from the fruit

came a gift of speech that made my words exciting and spiritually transporting, valuable

to many. "This is dangerous,' I thought. 'Lord of the world, give me another, more

hidden gift.' I escaped. The beautiful speech left, and a joy came that I have

never known. I burst open like a pomegranate. 'If heaven is nothing but this feeling,

I have no further wish. — Jalaluddin Rumi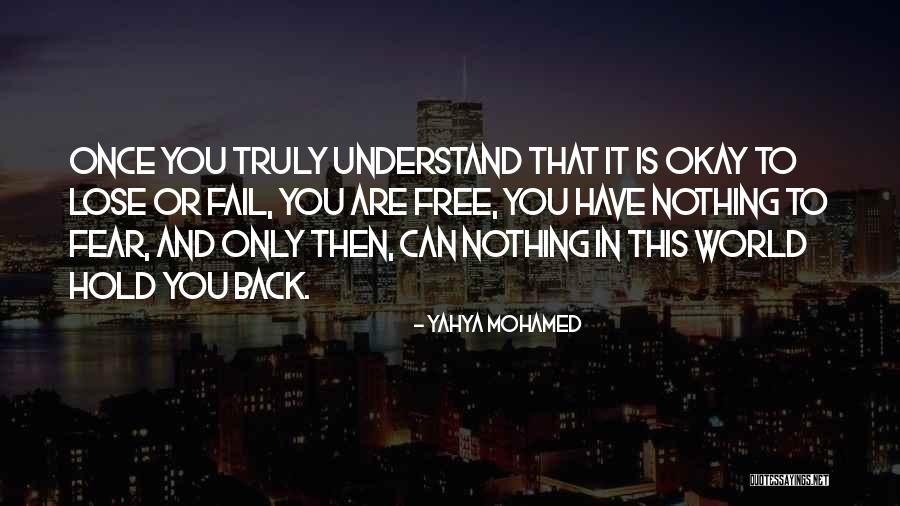 Once you truly understand that it is okay to lose or fail, you are free, you have nothing to fear, and only then, can nothing in this world hold you back. — Yahya Mohamed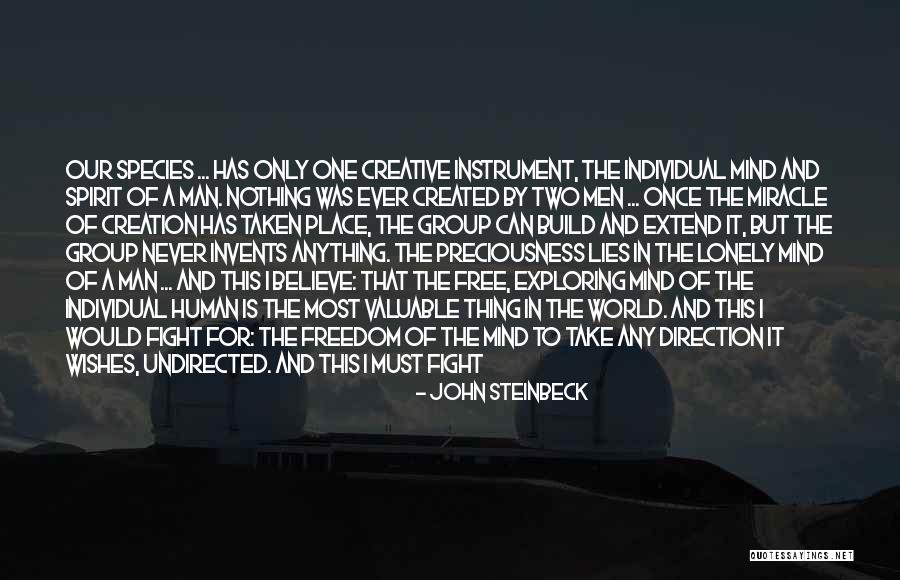 Our species ... has only one creative instrument, the individual mind and spirit of a man. Nothing was ever created by two men ... Once the miracle of creation has taken place, the group can build and extend it, but the group never invents anything. The preciousness lies in the lonely mind of a man ... And this I believe: that the free, exploring mind of the individual human is the most valuable thing in the world. And this I would fight for: the freedom of the mind to take any direction it wishes, undirected. And this I must fight against: any idea, religion, or government which limits or destroys the individual. This is what I am and what I am about. I can understand why a system built on a pattern must try to destroy the free mind, for that is one thing which can by inspection destroy such a system. Surely I can understand this, and I hate it and I will fight against it to preserve the one thing that separates us from the uncreative beasts. If the glory can be killed, we are lost. — John Steinbeck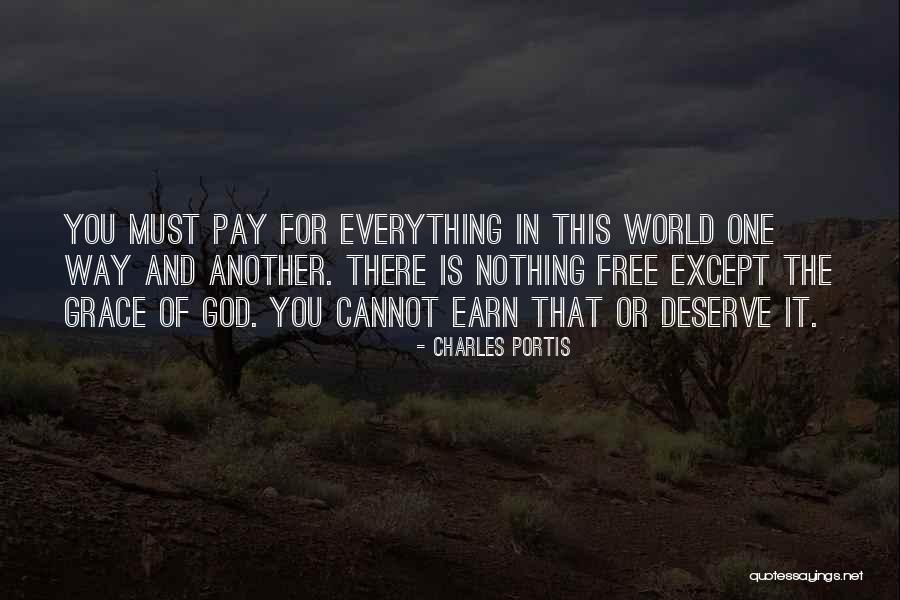 You must pay for everything in this world one way and another. There is nothing free except the Grace of God. You cannot earn that or deserve it. — Charles Portis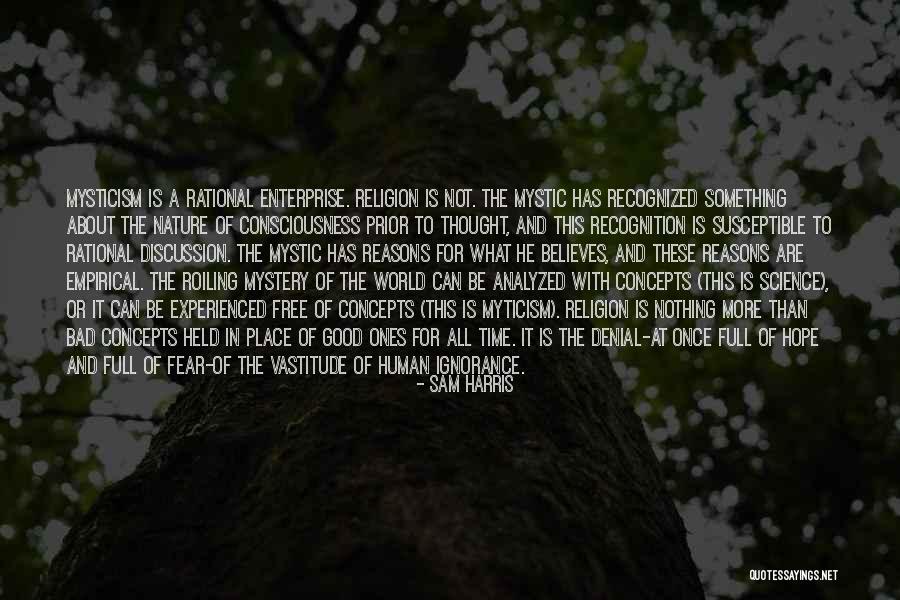 Mysticism is a rational enterprise. Religion is not. The mystic has recognized something about the nature of consciousness prior to thought, and this recognition is susceptible to rational discussion. The mystic has reasons for what he believes, and these reasons are empirical. The roiling mystery of the world can be analyzed with concepts (this is science), or it can be experienced free of concepts (this is myticism). Religion is nothing more than bad concepts held in place of good ones for all time. It is the denial-at once full of hope and full of fear-of the vastitude of human ignorance. — Sam Harris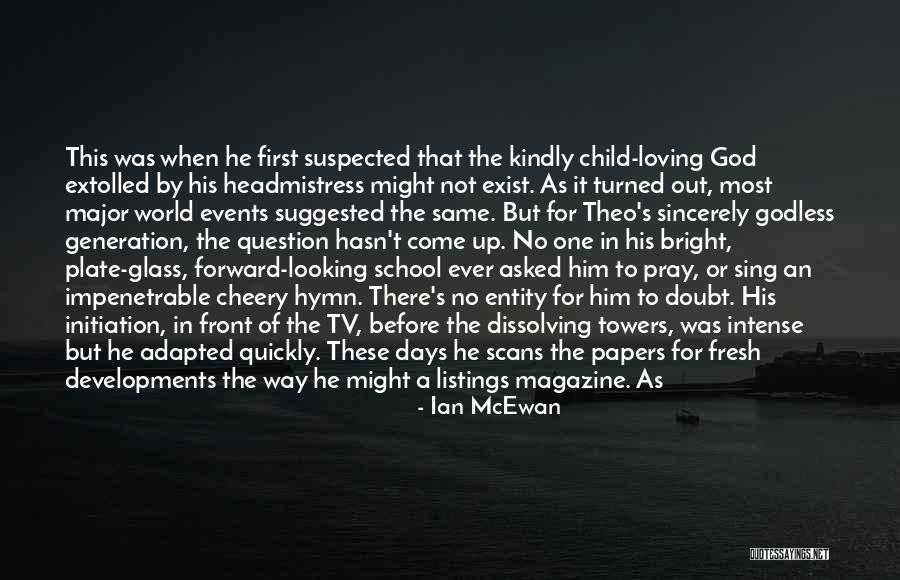 This was when he first suspected that the kindly child-loving God extolled by his headmistress might not exist. As it turned out, most major world events suggested the same. But for Theo's sincerely godless generation, the question hasn't come up. No one in his bright, plate-glass, forward-looking school ever asked him to pray, or sing an impenetrable cheery hymn. There's no entity for him to doubt. His initiation, in front of the TV, before the dissolving towers, was intense but he adapted quickly. These days he scans the papers for fresh developments the way he might a listings magazine. As long as there's nothing new, his mind is free. International terror, security cordons, preparations for war - these represent the steady state, the weather. Emerging into adult consciousness, this is the world he finds. — Ian McEwan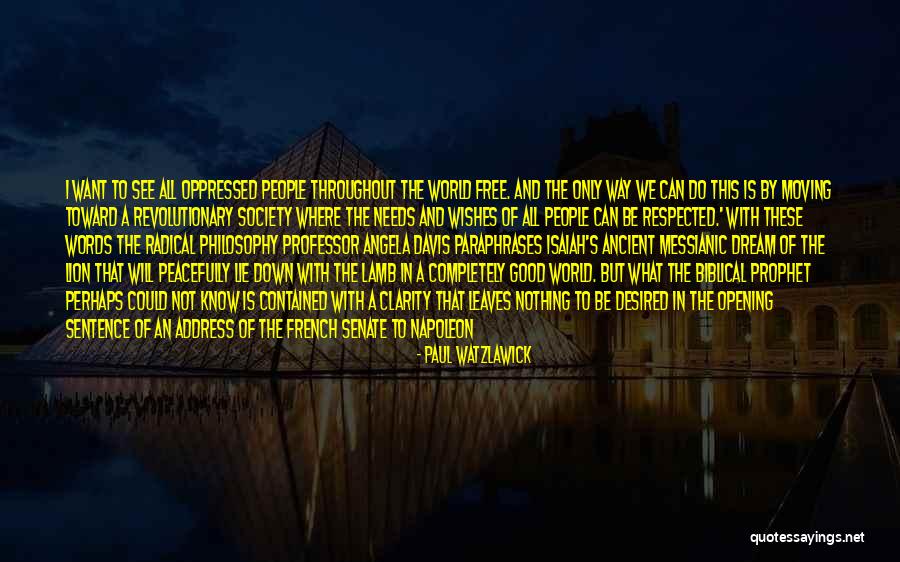 I want to see all oppressed people throughout the world free. And the only way we can do this is by moving toward a revolutionary society where the needs and wishes of all people can be respected.' With these words the radical philosophy professor Angela Davis paraphrases Isaiah's ancient messianic dream of the lion that will peacefully lie down with the lamb in a completely good world. But what the Biblical prophet perhaps could not know is contained with a clarity that leaves nothing to be desired in the opening sentence of an address of the French Senate to Napoleon I: Sire, the desire for perfection is one of the worst maladies that can affect the human mind. — Paul Watzlawick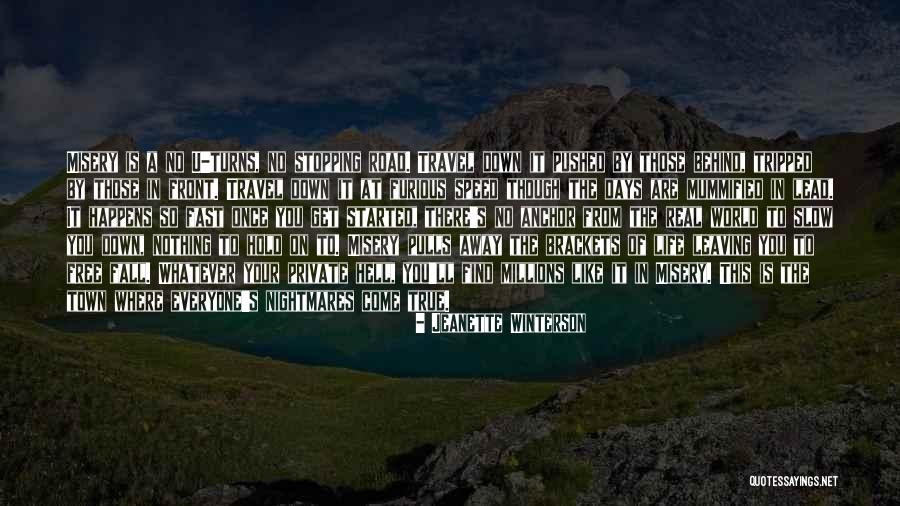 Misery is a no U-turns, no stopping road. Travel down it pushed by those behind, tripped by those in front. Travel down it at furious speed though the days are mummified in lead. It happens so fast once you get started, there's no anchor from the real world to slow you down, nothing to hold on to. Misery pulls away the brackets of life leaving you to free fall. Whatever your private hell, you'll find millions like it in Misery. This is the town where everyone's nightmares come true. — Jeanette Winterson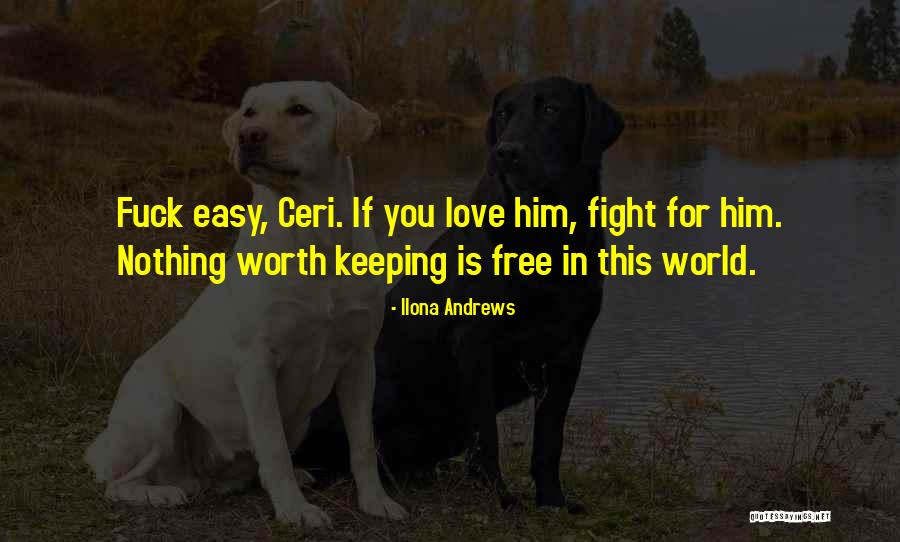 Fuck easy, Ceri. If you love him, fight for him. Nothing worth keeping is free in this world. — Ilona Andrews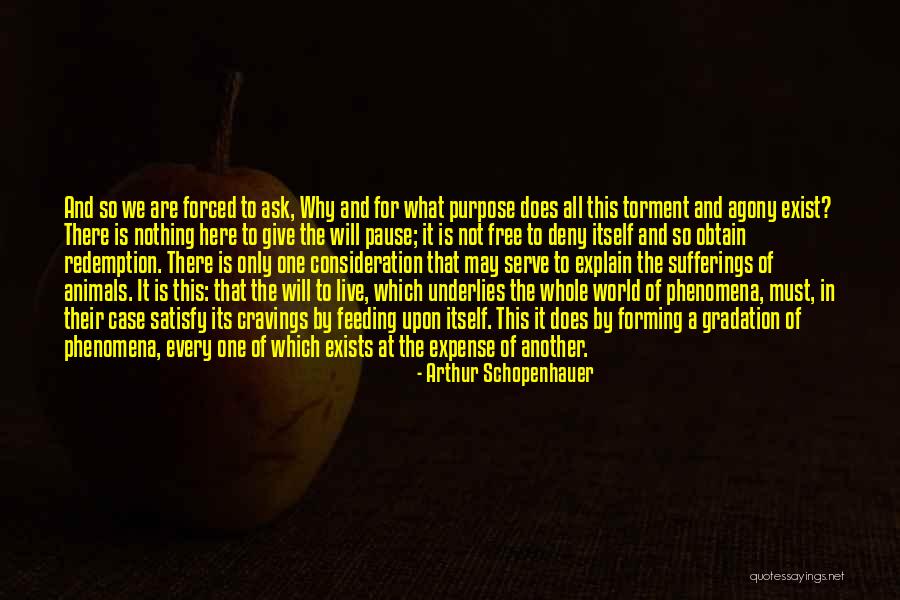 And so we are forced to ask, Why and for what purpose does all this torment and agony exist? There is nothing here to give the will pause; it is not free to deny itself and so obtain redemption. There is only one consideration that may serve to explain the sufferings of animals. It is this: that the will to live, which underlies the whole world of phenomena, must, in their case satisfy its cravings by feeding upon itself. This it does by forming a gradation of phenomena, every one of which exists at the expense of another. — Arthur Schopenhauer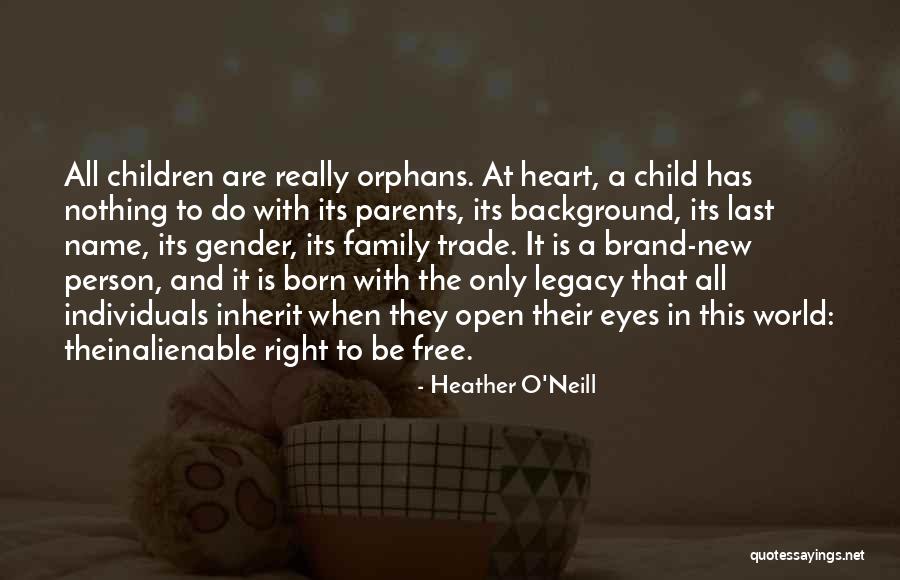 All children are really orphans. At heart, a child has nothing to do with its parents, its background, its last name, its gender, its family trade. It is a brand-new person, and it is born with the only legacy that all individuals inherit when they open their eyes in this world: the
inalienable right to be free. — Heather O'Neill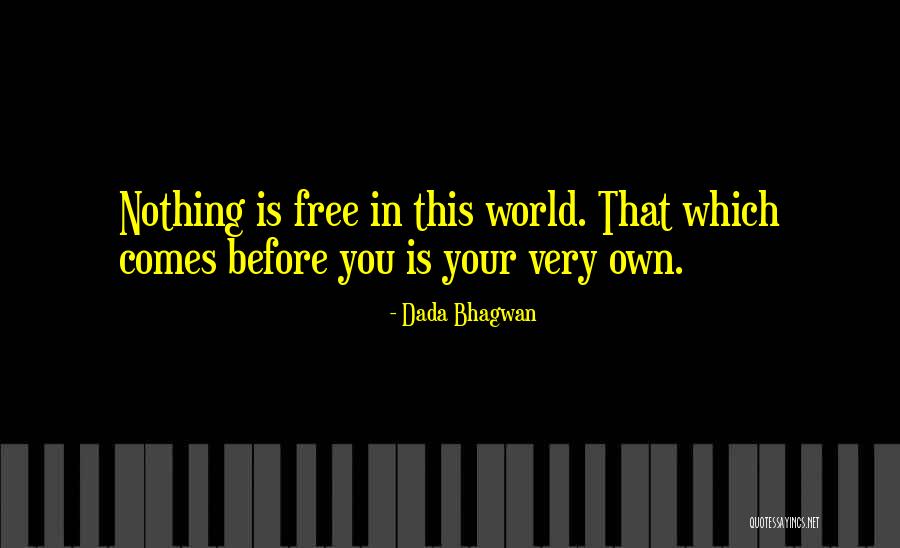 Nothing is free in this world. That which comes before you is your very own. — Dada Bhagwan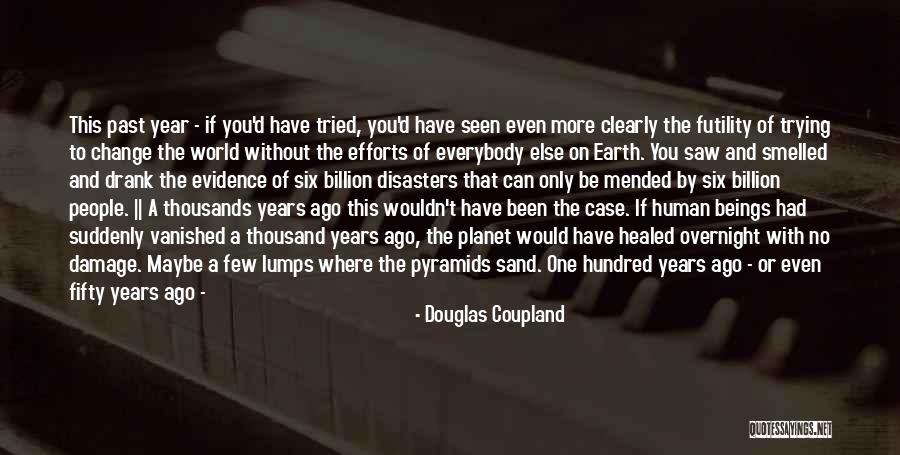 This past year - if you'd have tried, you'd have seen even more clearly the futility of trying to change the world without the efforts of everybody else on Earth. You saw and smelled and drank the evidence of six billion disasters that can only be mended by six billion people. || A thousands years ago this wouldn't have been the case. If human beings had suddenly vanished a thousand years ago, the planet would have healed overnight with no damage. Maybe a few lumps where the pyramids sand. One hundred years ago - or even fifty years ago - the world would have healed itself just fine in the absence of people. But not now. We crossed the line. the only thing that can keep the planet turning smoothly now is human free will forged into effort. Nothing else. That's why the world has seemed so large in the past few years, and time so screwy. It's because Earth is now totally ours. — Douglas Coupland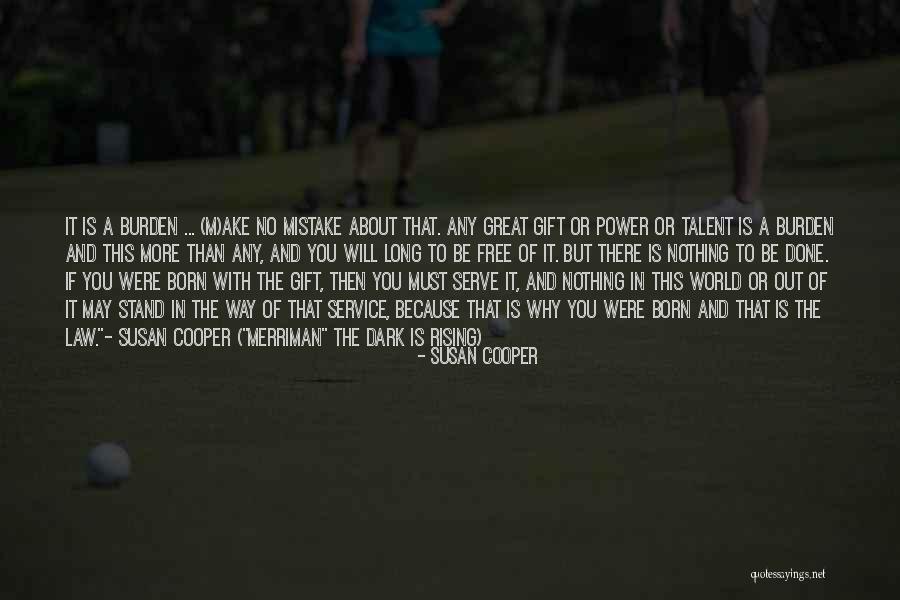 It is a burden ... (M)ake no mistake about that. Any great gift or power or talent is a burden and this more than any, and you will long to be free of it. But there is nothing to be done. If you were born with the gift, then you must serve it, and nothing in this world or out of it may stand in the way of that service, because that is why you were born and that is the Law."
- Susan Cooper ("Merriman" The Dark is Rising) — Susan Cooper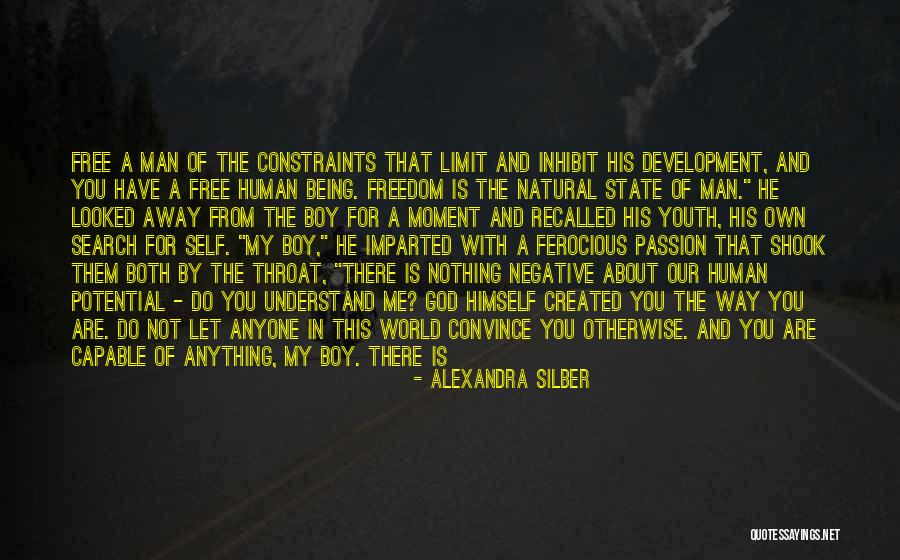 Free a man of the constraints that limit and inhibit his development, and you have a free human being. Freedom is the natural state of man." He looked away from the boy for a moment and recalled his youth, his own search for self. "My boy," he imparted with a ferocious passion that shook them both by the throat, "there is nothing negative about our human potential - do you understand me? God Himself created you the way you are. Do not let anyone in this world convince you otherwise. And you are capable of anything, my boy. There is and shall always be a disparity among the gifts God has granted men, but we all deserve equal consideration. All men, no matter how low, how basic, or how tormented, deserve compassion, dignified brotherhood, and respect.
"But part of respecting all men is respecting ourselves. Recognizing that God has blessed you. By embracing these gifts, we live as God lives, with love for all He has created - with an open heart. — Alexandra Silber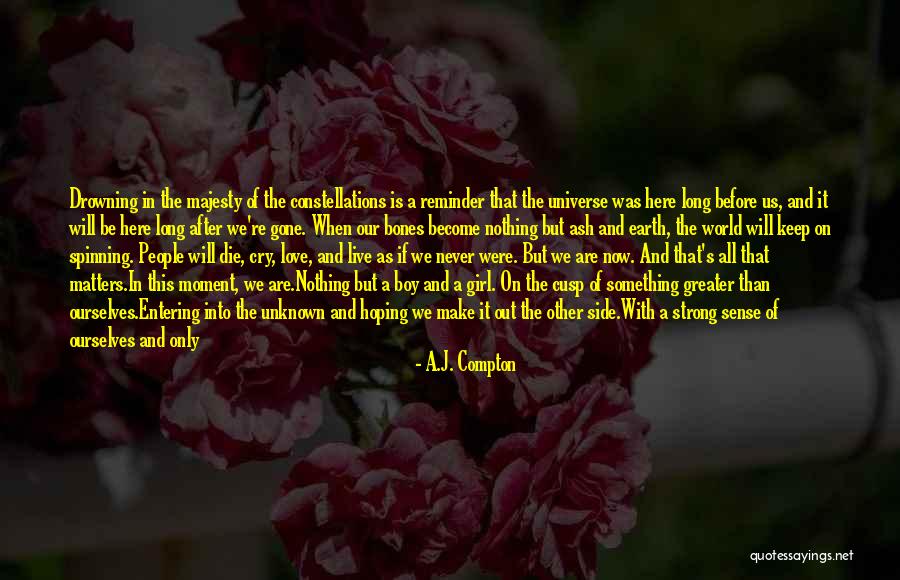 Drowning in the majesty of the constellations is a reminder that the universe was here long before us, and it will be here long after we're gone.

When our bones become nothing but ash and earth, the world will keep on spinning.

People will die, cry, love, and live as if we never were.

But we are now. And that's all that matters.

In this moment, we are.

Nothing but a boy and a girl.

On the cusp of something greater than ourselves.

Entering into the unknown and hoping we make it out the other side.

With a strong sense of ourselves and only a faint idea of who we want to be.

We are what we are.

And we. are. now.

Young, free, alive.

Here, together, loved. — A.J. Compton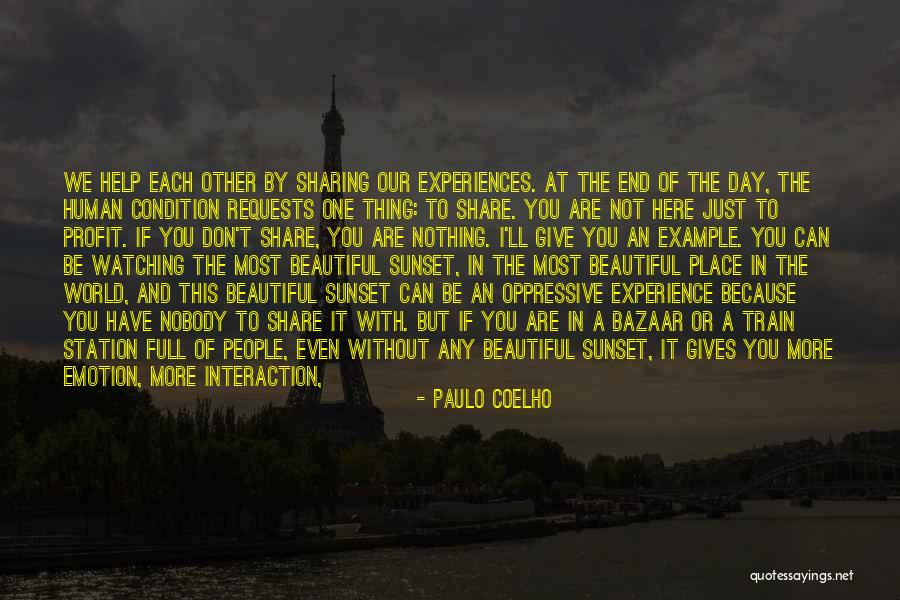 We help each other by sharing our experiences. At the end of the day, the human condition requests one thing: to share. You are not here just to profit. If you don't share, you are nothing. I'll give you an example. You can be watching the most beautiful sunset, in the most beautiful place in the world, and this beautiful sunset can be an oppressive experience because you have nobody to share it with. But if you are in a bazaar or a train station full of people, even without any beautiful sunset, it gives you more emotion, more interaction, it becomes a kind of paradise. We are born to share, we are really born to share, so you have to do it. You have to share what you have. In my case, the Internet is a tool to share. My blog is free. Facebook is free. It's an inner cause I have: to use my celebrity to bring people together and share what I have and what each of them have. — Paulo Coelho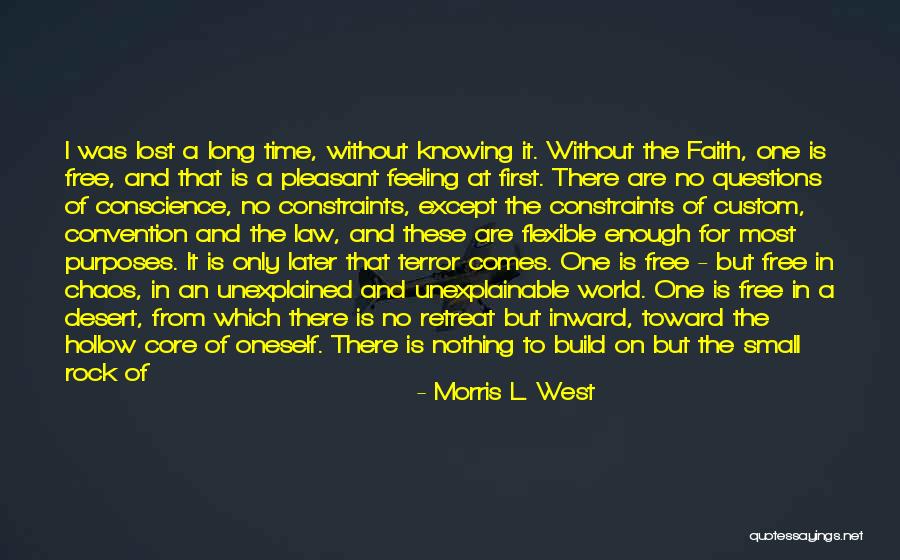 I was lost a long time, without knowing it. Without the Faith, one is free, and that is a pleasant feeling at first. There are no questions of conscience, no constraints, except the constraints of custom, convention and the law, and these are flexible enough for most purposes. It is only later that terror comes. One is free - but free in chaos, in an unexplained and unexplainable world. One is free in a desert, from which there is no retreat but inward, toward the hollow core of oneself. There is nothing to build on but the small rock of one's own pride, and this is a nothing, based on nothing ... I think, therefore I am. But what am I? An accident of disorder, going no place. — Morris L. West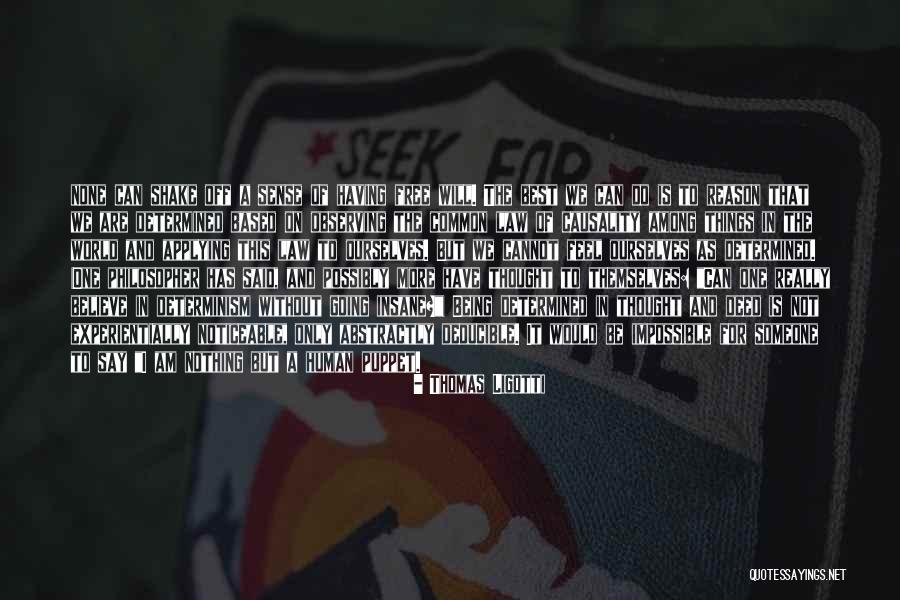 none can shake off a sense of having free will. The best we can do is to reason that we are determined based on observing the common law of causality among things in the world and applying this law to ourselves. But we cannot feel ourselves as determined. (One philosopher has said, and possibly more have thought to themselves: "Can one really believe in determinism without going insane?") Being determined in thought and deed is not experientially noticeable, only abstractly deducible. It would be impossible for someone to say "I am nothing but a human puppet. — Thomas Ligotti
Perhaps you should not think too hard on the political struggles. I think it is better if you find your freedom in Christ. He, unlike any man in this world, does not have expectations for you that you cannot meet. You are one of His children, and there is nothing that you can do to earn His favor, because you already have it. Find that truth, walk in the light of it, and you will be free indeed. — Sarah Holman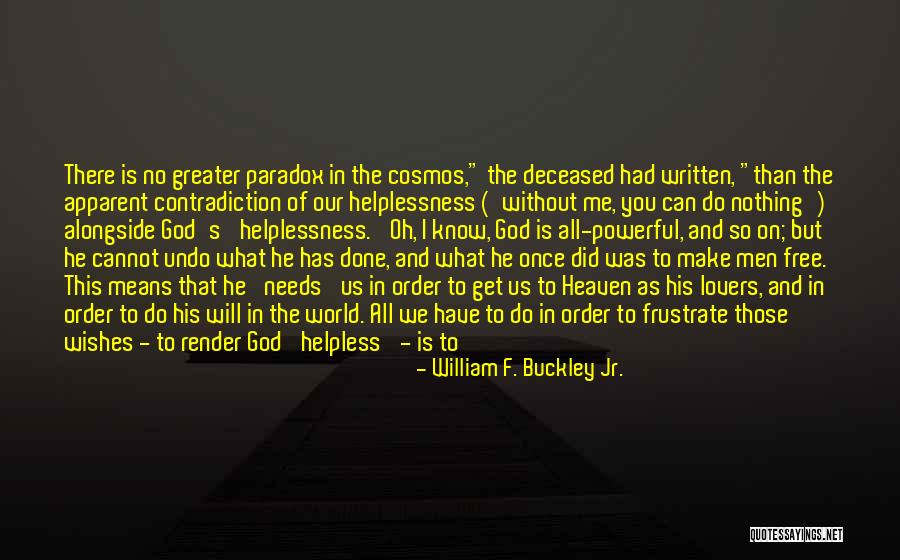 There is no greater paradox in the cosmos," the deceased had written, "than the apparent contradiction of our helplessness ('without me, you can do nothing') alongside God's 'helplessness.' Oh, I know, God is all-powerful, and so on; but he cannot undo what he has done, and what he once did was to make men free. This means that he 'needs' us in order to get us to Heaven as his lovers, and in order to do his will in the world. All we have to do in order to frustrate those wishes - to render God 'helpless' - is to say No. But God is not helpless, really, because he has mercy - himself. And what mercy does is convert, change our hearts. Which God never stops trying to do until we are dead. This means continued suffering for him, which is what Christ is all about." Young — William F. Buckley Jr.