Nativity 2 Quotes & Sayings
Enjoy reading and share 30 famous quotes about Nativity 2 with everyone.
Top Nativity 2 Quotes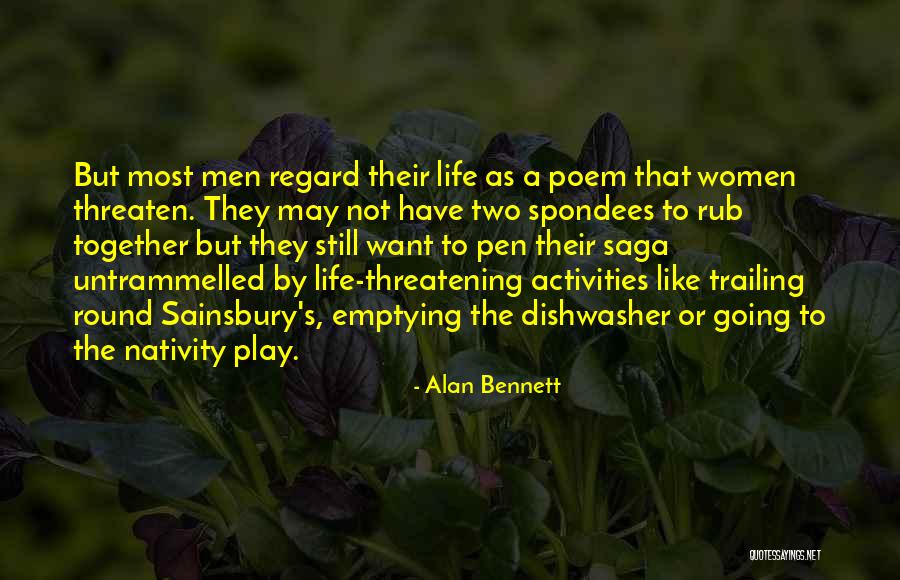 But most men regard their life as a poem that women threaten. They may not have two spondees to rub together but they still want to pen their saga untrammelled by life-threatening activities like trailing round Sainsbury's, emptying the dishwasher or going to the nativity play. — Alan Bennett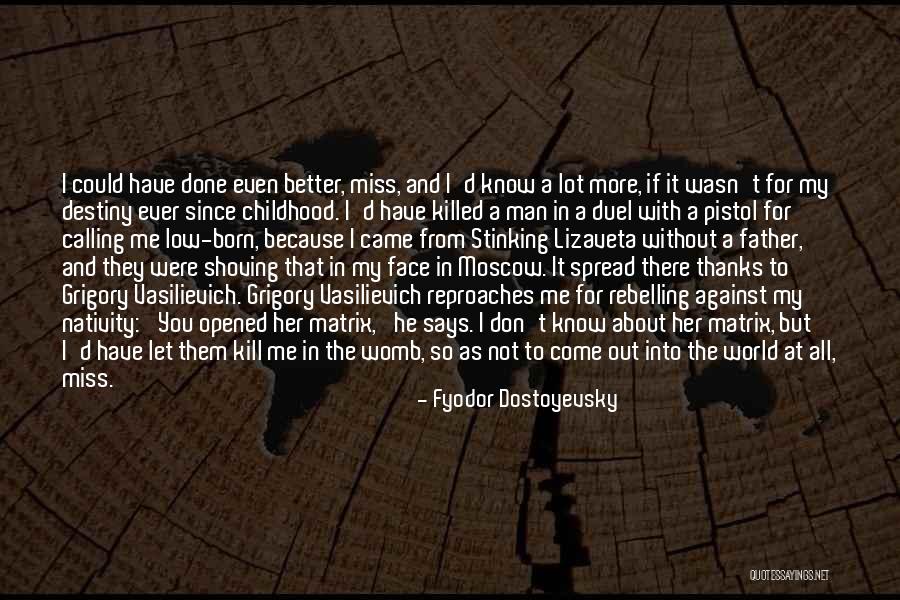 I could have done even better, miss, and I'd know a lot more, if it wasn't for my destiny ever since childhood. I'd have killed a man in a duel with a pistol for calling me low-born, because I came from Stinking Lizaveta without a father, and they were shoving that in my face in Moscow. It spread there thanks to Grigory Vasilievich. Grigory Vasilievich reproaches me for rebelling against my nativity: 'You opened her matrix,' he says. I don't know about her matrix, but I'd have let them kill me in the womb, so as not to come out into the world at all, miss. — Fyodor Dostoyevsky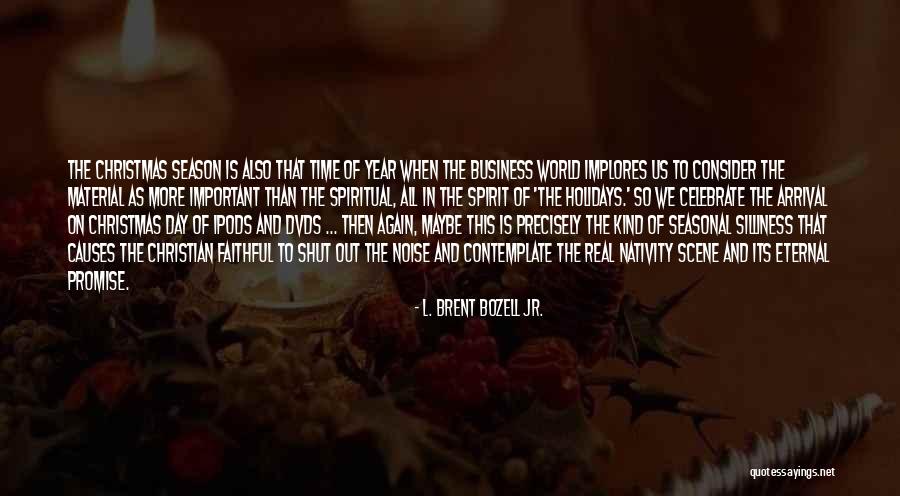 The Christmas season is also that time of year when the business world implores us to consider the material as more important than the spiritual, all in the spirit of 'the holidays.' So we celebrate the arrival on Christmas Day of iPods and DVDs ... Then again, maybe this is precisely the kind of seasonal silliness that causes the Christian faithful to shut out the noise and contemplate the real nativity scene and its eternal promise. — L. Brent Bozell Jr.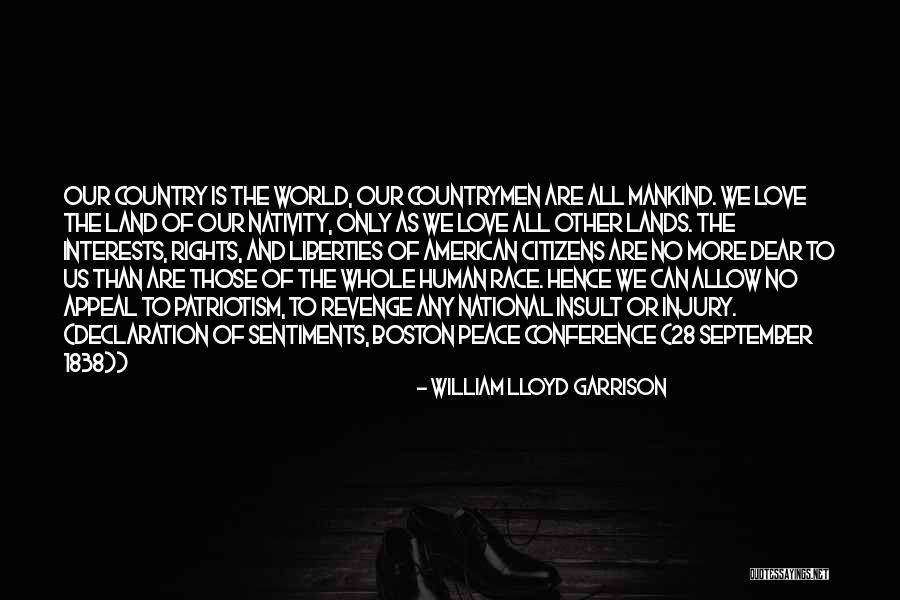 Our country is the world, our countrymen are all mankind. We love the land of our nativity, only as we love all other lands. The interests, rights, and liberties of American citizens are no more dear to us than are those of the whole human race. Hence we can allow no appeal to patriotism, to revenge any national insult or injury.
(Declaration of Sentiments, Boston Peace Conference (28 September 1838)) — William Lloyd Garrison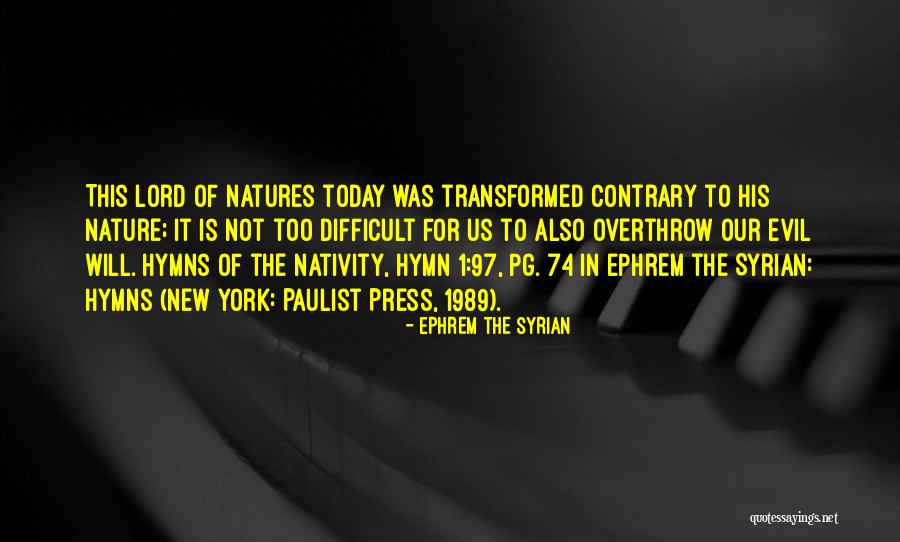 This Lord of natures today was transformed contrary to His nature;
it is not too difficult for us to also overthrow our evil will. Hymns of the Nativity, Hymn 1:97, pg. 74 in Ephrem the Syrian: Hymns (New York: Paulist Press, 1989). — Ephrem The Syrian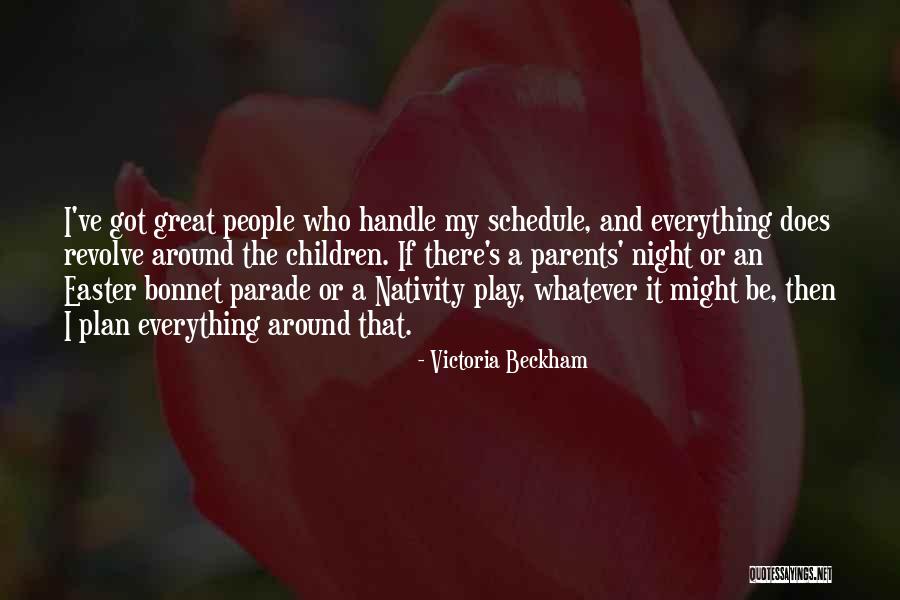 I've got great people who handle my schedule, and everything does revolve around the children. If there's a parents' night or an Easter bonnet parade or a Nativity play, whatever it might be, then I plan everything around that. — Victoria Beckham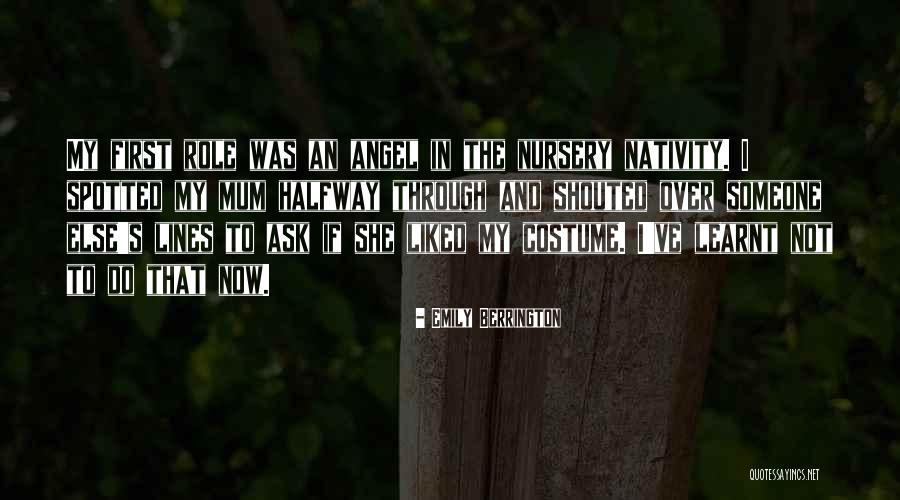 My first role was an angel in the nursery nativity. I spotted my mum halfway through and shouted over someone else's lines to ask if she liked my costume. I've learnt not to do that now. — Emily Berrington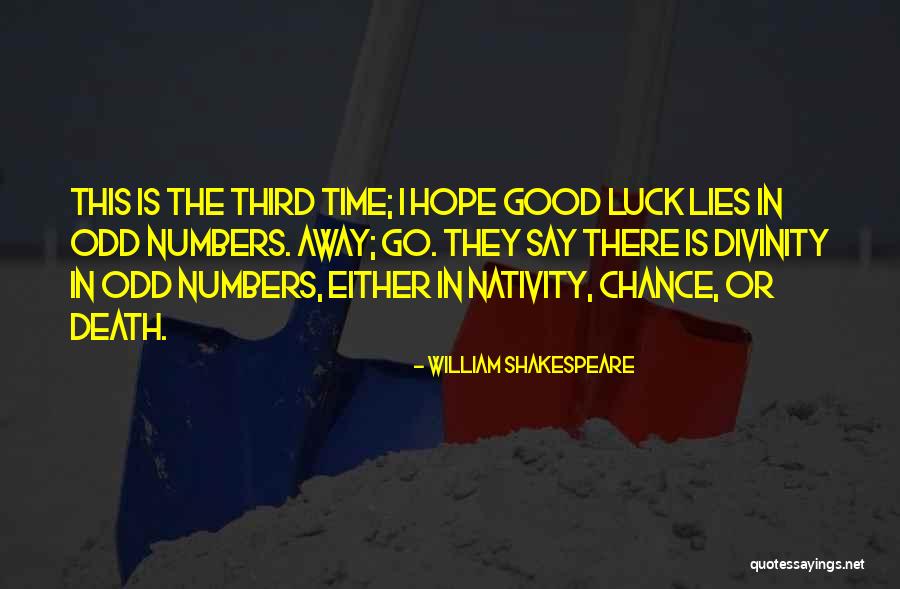 This is the third time; I hope good luck lies in odd numbers. Away; go. They say there is divinity in odd numbers, either in nativity, chance, or death. — William Shakespeare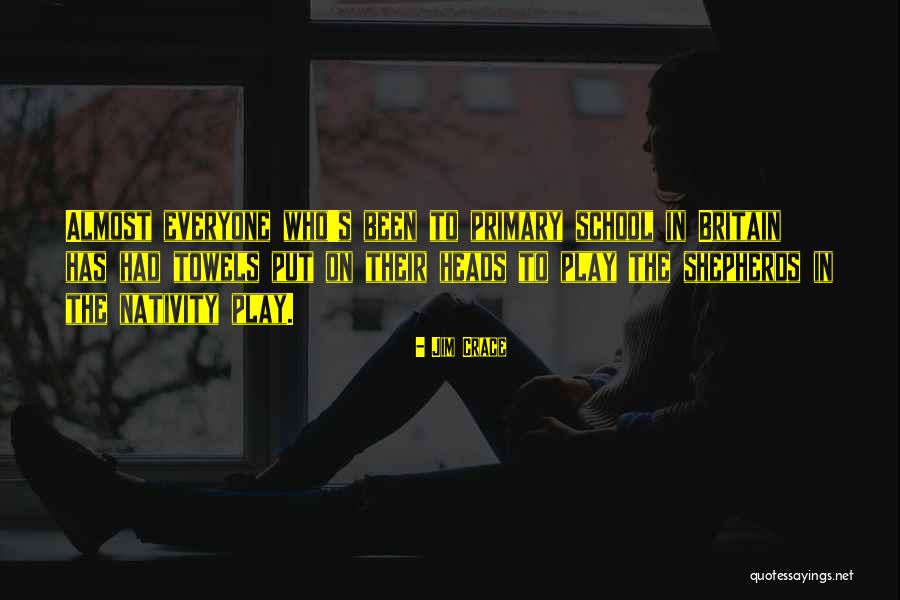 Almost everyone who's been to primary school in Britain has had towels put on their heads to play the shepherds in the nativity play. — Jim Crace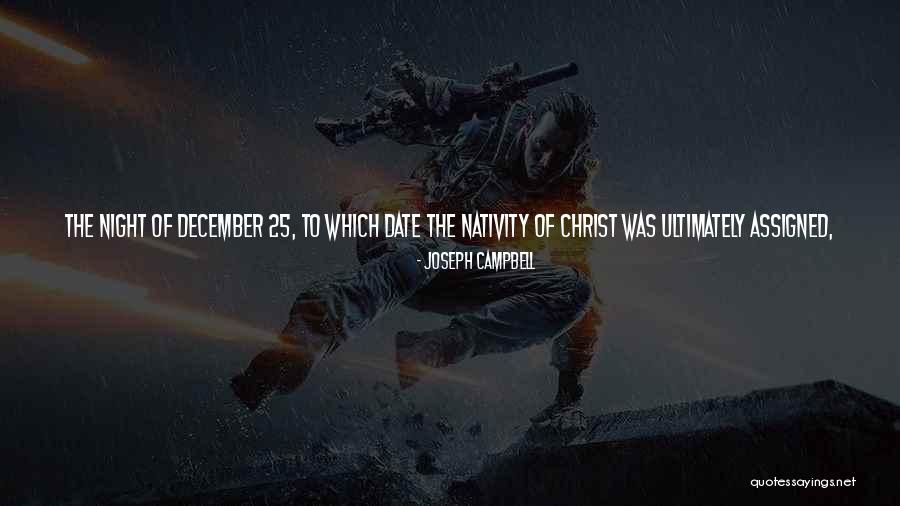 The night of December 25, to which date the Nativity of Christ was ultimately assigned, was exactly that of the birth of the Persian savior Mithra, who, as an incarnation of eternal light, was born the night of the winter solstice (then dated December 25) at midnight, the instant of the turn of the year from increasing darkness to light. — Joseph Campbell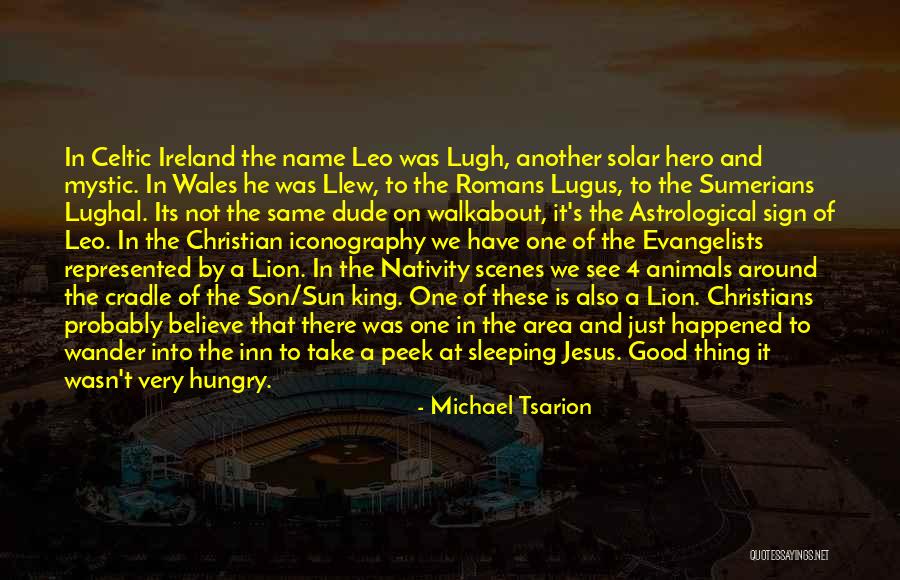 In Celtic Ireland the name Leo was Lugh, another solar hero and mystic. In Wales he was Llew, to the Romans Lugus, to the Sumerians Lughal. Its not the same dude on walkabout, it's the Astrological sign of Leo. In the Christian iconography we have one of the Evangelists represented by a Lion. In the Nativity scenes we see 4 animals around the cradle of the Son/Sun king. One of these is also a Lion. Christians probably believe that there was one in the area and just happened to wander into the inn to take a peek at sleeping Jesus. Good thing it wasn't very hungry. — Michael Tsarion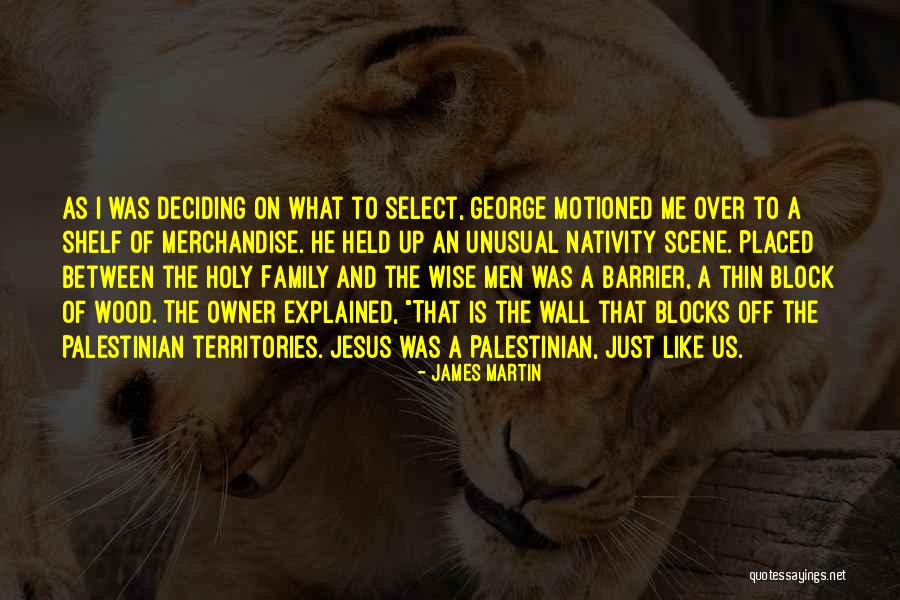 As I was deciding on what to select, George motioned me over to a shelf of merchandise. He held up an unusual Nativity scene. Placed between the Holy Family and the Wise Men was a barrier, a thin block of wood. The owner explained, "That is the wall that blocks off the Palestinian territories. Jesus was a Palestinian, just like us. — James Martin
The Supreme Court has ruled that they cannot have a nativity scene in Washington, D.C. This wasn't for any religious reasons. They couldn't find three wise men and a virgin. — Jay Leno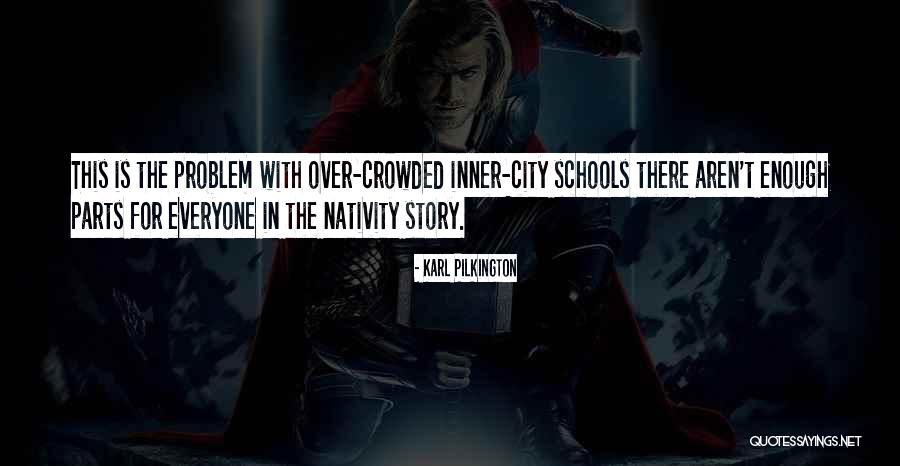 This is the problem with over-crowded inner-city schools there aren't enough parts for everyone in the nativity story. — Karl Pilkington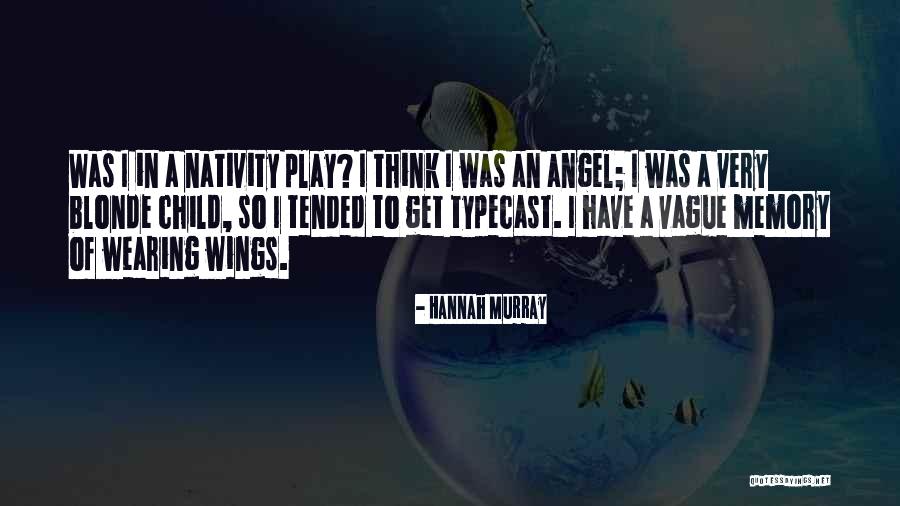 Was I in a nativity play? I think I was an angel; I was a very blonde child, so I tended to get typecast. I have a vague memory of wearing wings. — Hannah Murray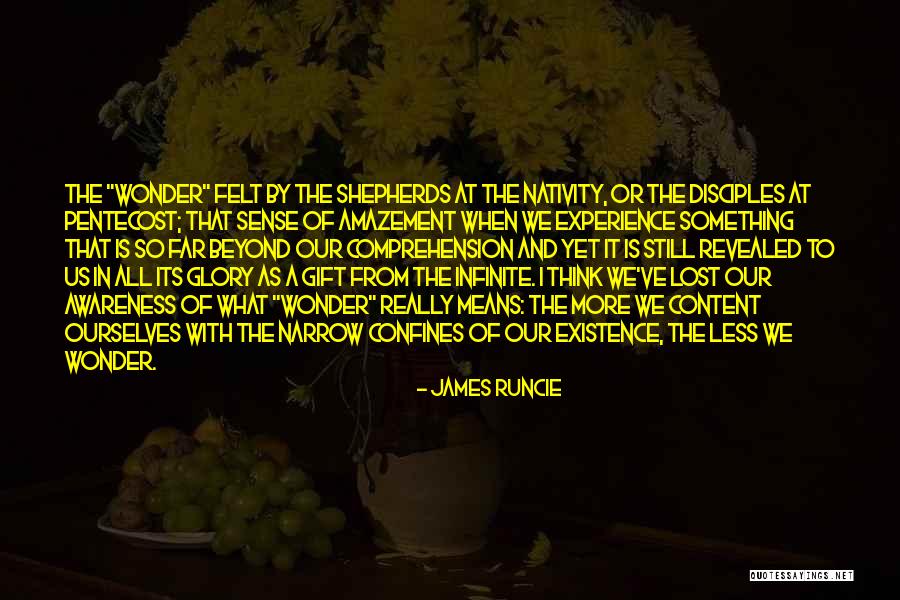 The "wonder" felt by the shepherds at the Nativity, or the disciples at Pentecost; that sense of amazement when we experience something that is so far beyond our comprehension and yet it is still revealed to us in all its glory as a gift from the infinite. I think we've lost our awareness of what "wonder" really means: the more we content ourselves with the narrow confines of our existence, the less we wonder. — James Runcie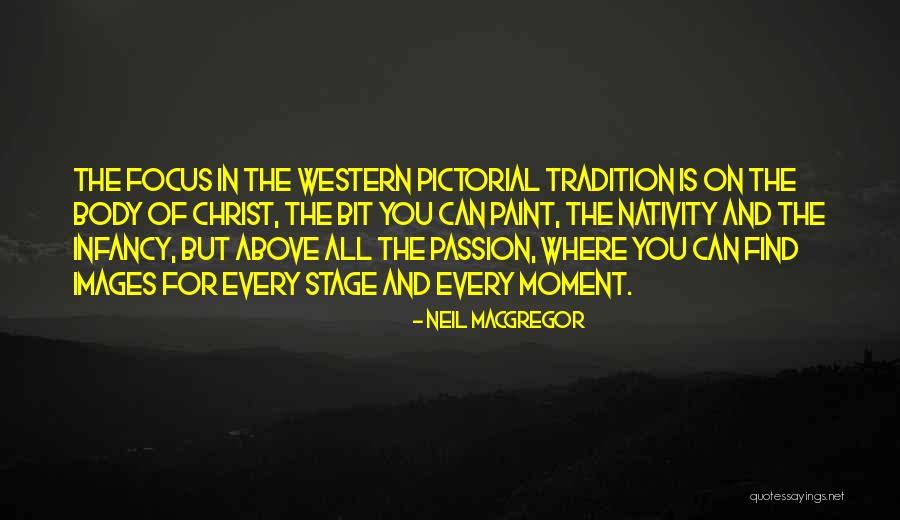 The focus in the Western pictorial tradition is on the body of Christ, the bit you can paint, the Nativity and the infancy, but above all the Passion, where you can find images for every stage and every moment. — Neil MacGregor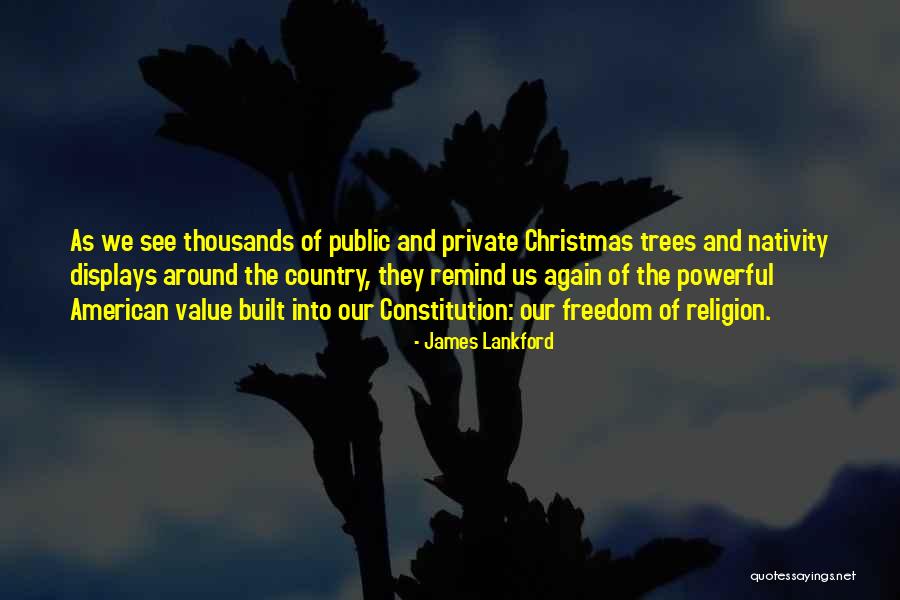 As we see thousands of public and private Christmas trees and nativity displays around the country, they remind us again of the powerful American value built into our Constitution: our freedom of religion. — James Lankford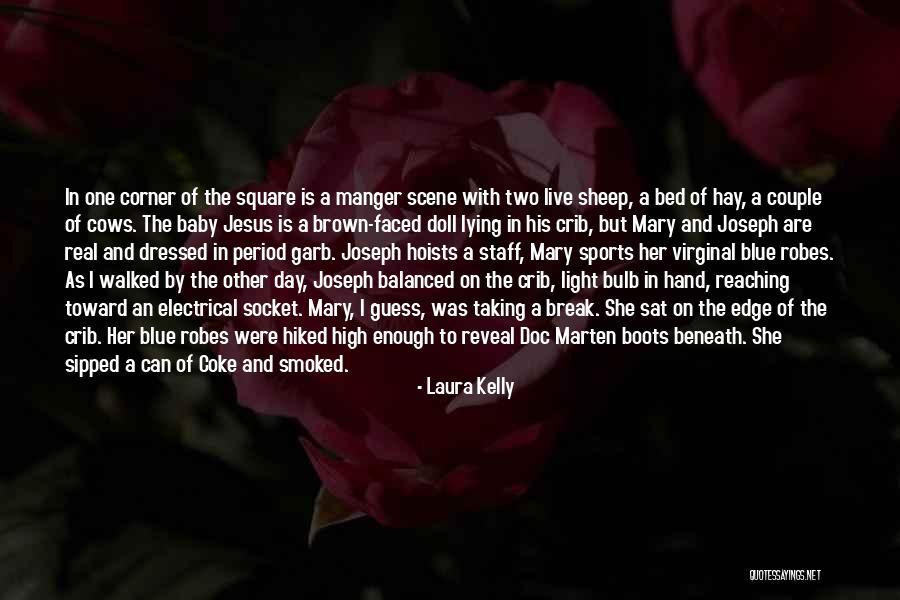 In one corner of the square is a manger scene with two live sheep, a bed of hay, a couple of cows. The baby Jesus is a brown-faced doll lying in his crib, but Mary and Joseph are real and dressed in period garb. Joseph hoists a staff, Mary sports her virginal blue robes. As I walked by the other day, Joseph balanced on the crib, light bulb in hand, reaching toward an electrical socket. Mary, I guess, was taking a break. She sat on the edge of the crib. Her blue robes were hiked high enough to reveal Doc Marten boots beneath. She sipped a can of Coke and smoked. — Laura Kelly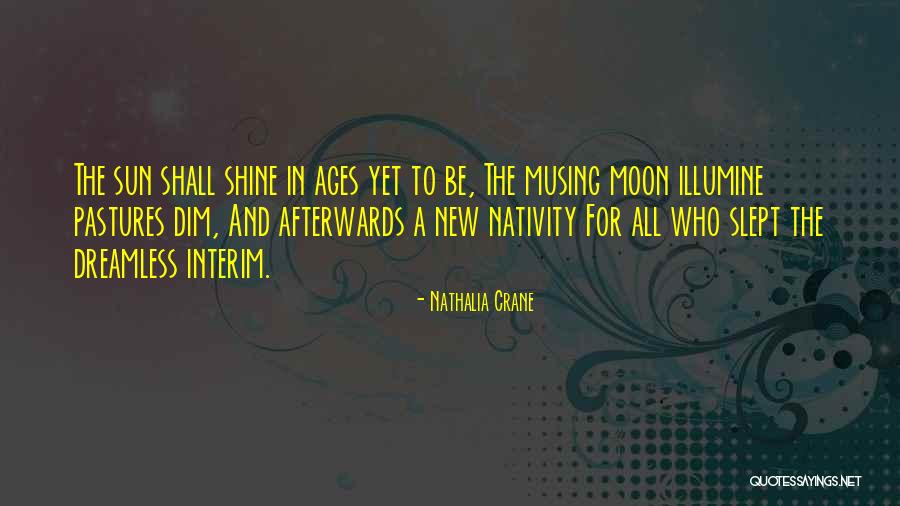 The sun shall shine in ages yet to be, The musing moon illumine pastures dim, And afterwards a new nativity For all who slept the dreamless interim. — Nathalia Crane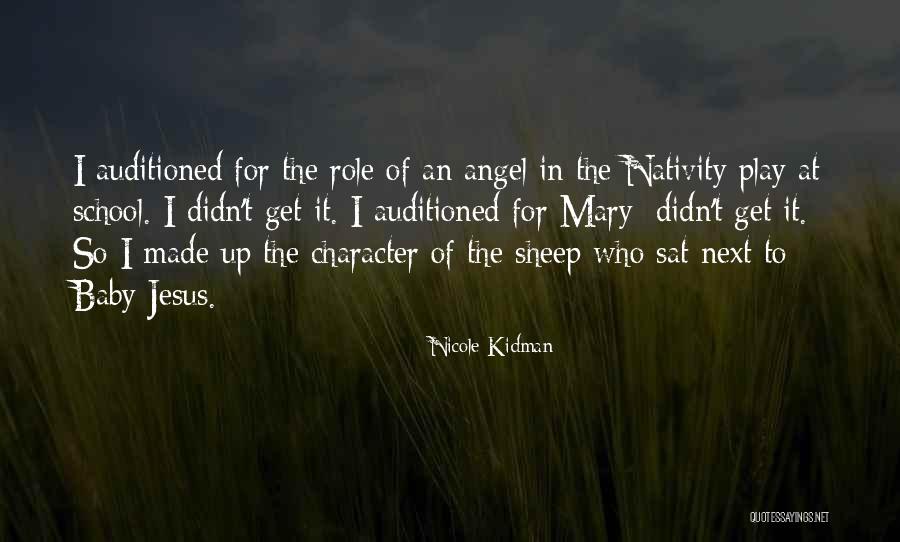 I auditioned for the role of an angel in the Nativity play at school. I didn't get it. I auditioned for Mary; didn't get it. So I made up the character of the sheep who sat next to Baby Jesus. — Nicole Kidman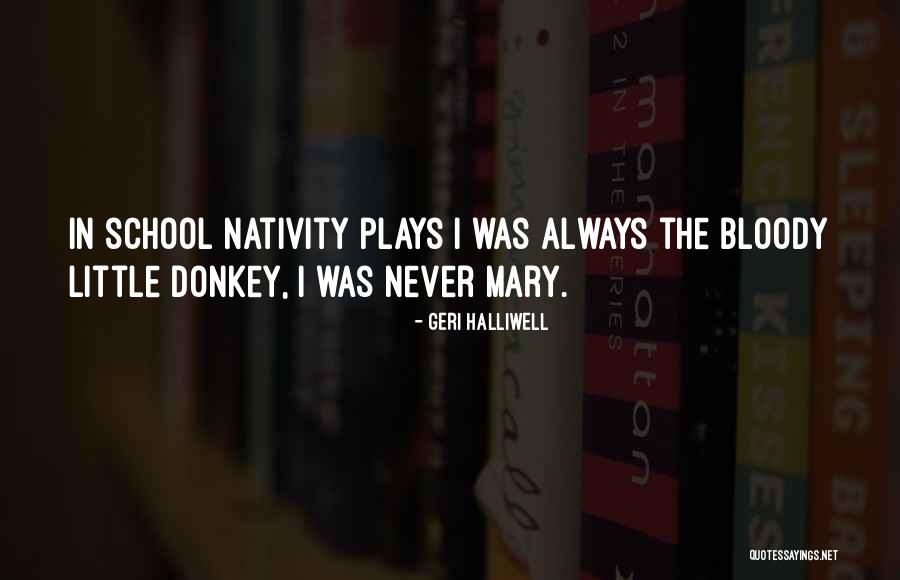 In school nativity plays I was always the bloody little donkey, I was never Mary. — Geri Halliwell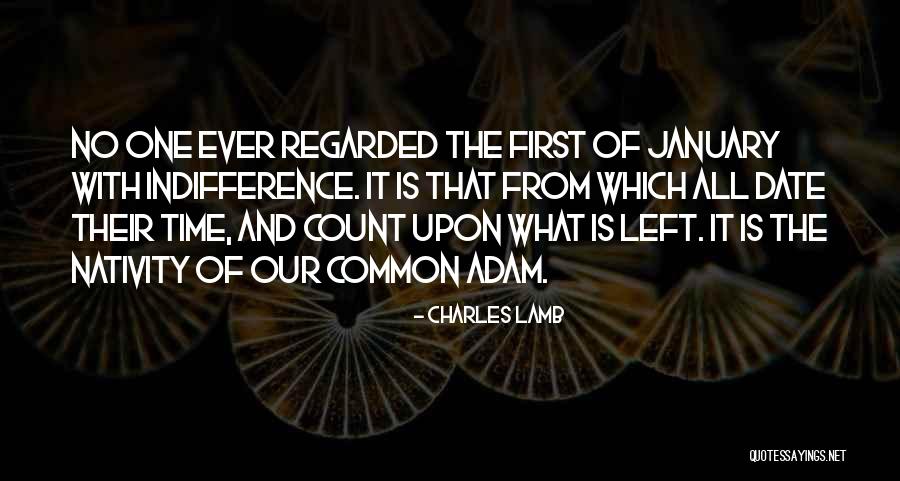 No one ever regarded the First of January with indifference. It is that from which all date their time, and count upon what is left. It is the nativity of our common Adam. — Charles Lamb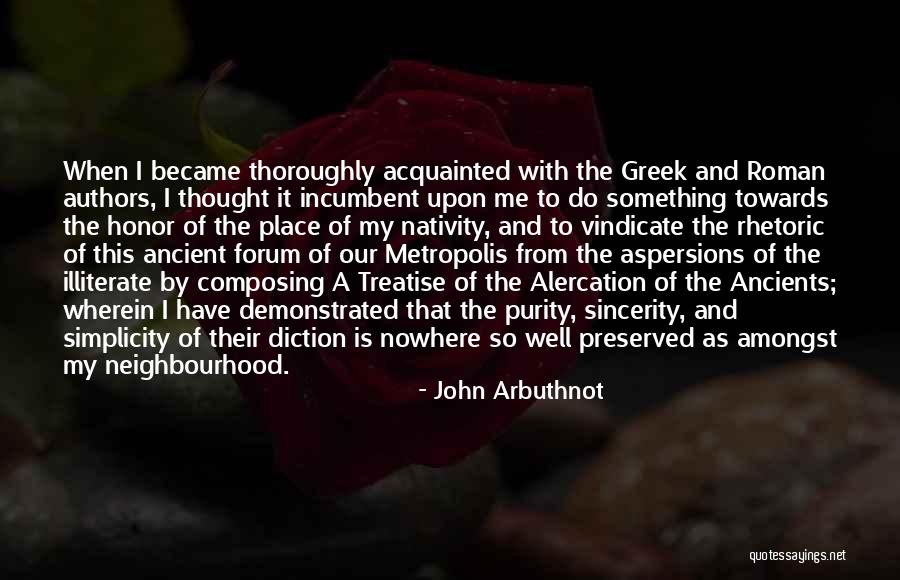 When I became thoroughly acquainted with the Greek and Roman authors, I thought it incumbent upon me to do something towards the honor of the place of my nativity, and to vindicate the rhetoric of this ancient forum of our Metropolis from the aspersions of the illiterate by composing A Treatise of the Alercation of the Ancients; wherein I have demonstrated that the purity, sincerity, and simplicity of their diction is nowhere so well preserved as amongst my neighbourhood. — John Arbuthnot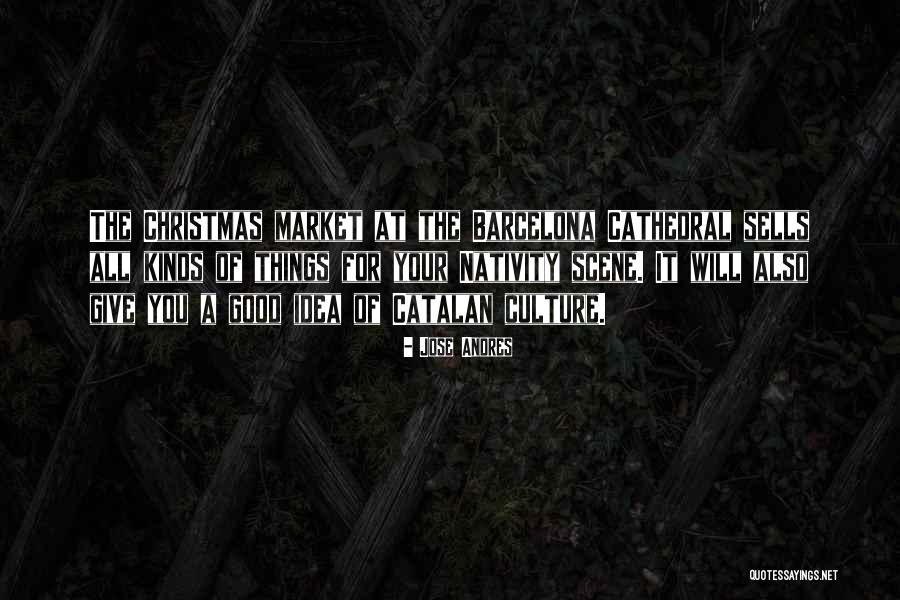 The Christmas market at the Barcelona Cathedral sells all kinds of things for your Nativity scene. It will also give you a good idea of Catalan culture. — Jose Andres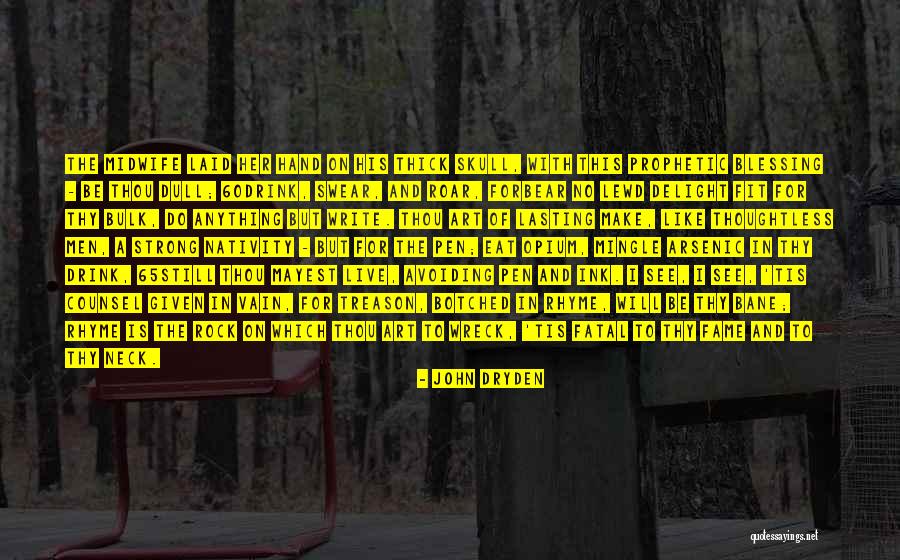 The midwife laid her hand on his thick skull,
With this prophetic blessing - Be thou dull; 60
Drink, swear, and roar, forbear no lewd delight
Fit for thy bulk, do anything but write.
Thou art of lasting make, like thoughtless men,
A strong nativity - but for the pen;
Eat opium, mingle arsenic in thy drink, 65
Still thou mayest live, avoiding pen and ink.
I see, I see, 'tis counsel given in vain,
For treason, botched in rhyme, will be thy bane;
Rhyme is the rock on which thou art to wreck,
'Tis fatal to thy fame and to thy neck. — John Dryden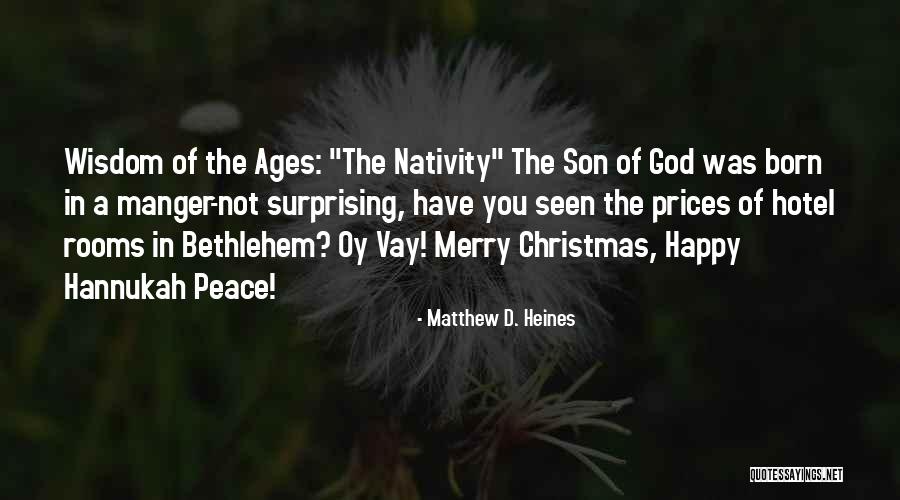 Wisdom of the Ages: "The Nativity" The Son of God was born in a manger-not surprising, have you seen the prices of hotel rooms in Bethlehem? Oy Vay! Merry Christmas, Happy Hannukah Peace! — Matthew D. Heines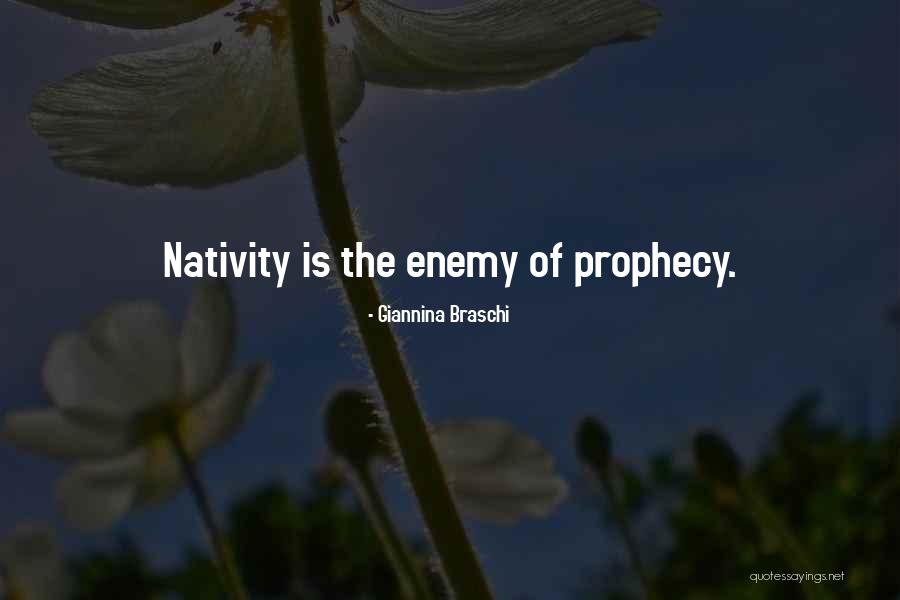 Nativity is the enemy of prophecy. — Giannina Braschi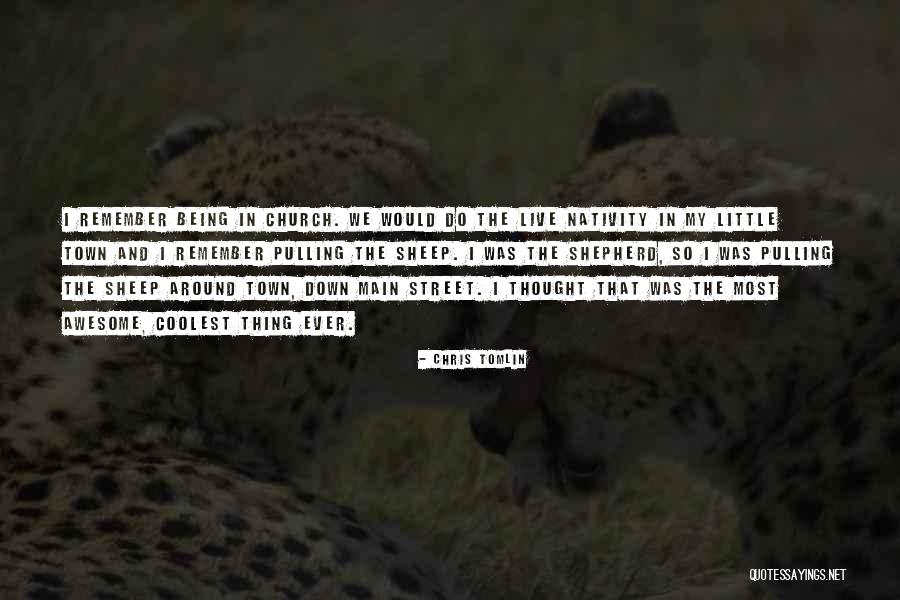 I remember being in church. We would do the live nativity in my little town and I remember pulling the sheep. I was the shepherd, so I was pulling the sheep around town, down Main Street. I thought that was the most awesome, coolest thing ever. — Chris Tomlin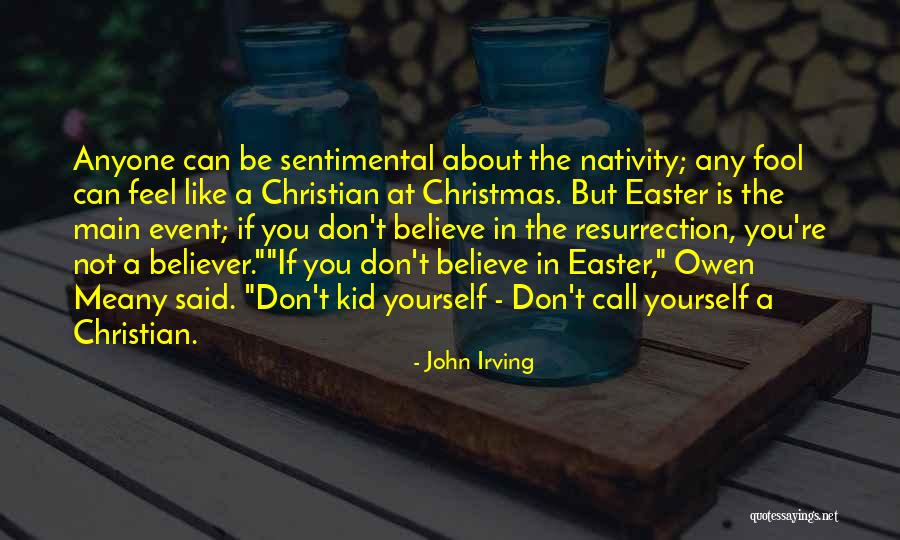 Anyone can be sentimental about the nativity; any fool can feel like a Christian at Christmas. But Easter is the main event; if you don't believe in the resurrection, you're not a believer."
"If you don't believe in Easter," Owen Meany said. "Don't kid yourself - Don't call yourself a Christian. — John Irving