My Blackberry Quotes & Sayings
Enjoy reading and share 45 famous quotes about My Blackberry with everyone.
Top My Blackberry Quotes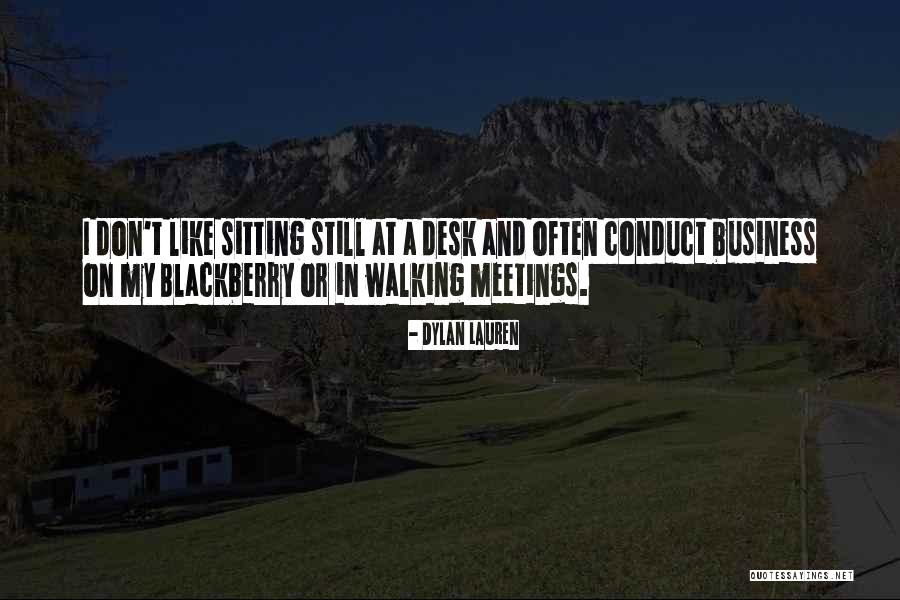 I don't like sitting still at a desk and often conduct business on my Blackberry or in walking meetings. — Dylan Lauren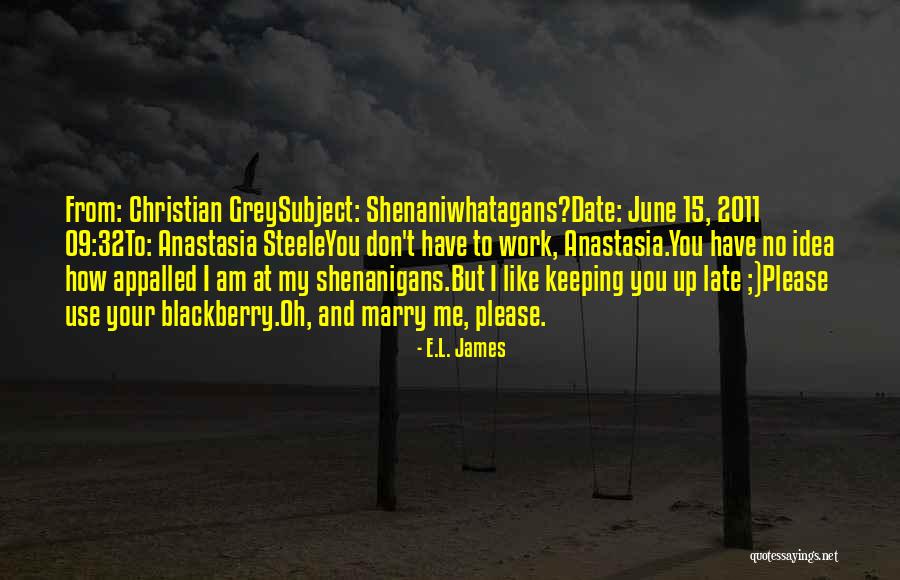 From: Christian Grey
Subject: Shenaniwhatagans?
Date: June 15, 2011 09:32
To: Anastasia Steele
You don't have to work, Anastasia.
You have no idea how appalled I am at my shenanigans.
But I like keeping you up late ;)
Please use your blackberry.
Oh, and marry me, please. — E.L. James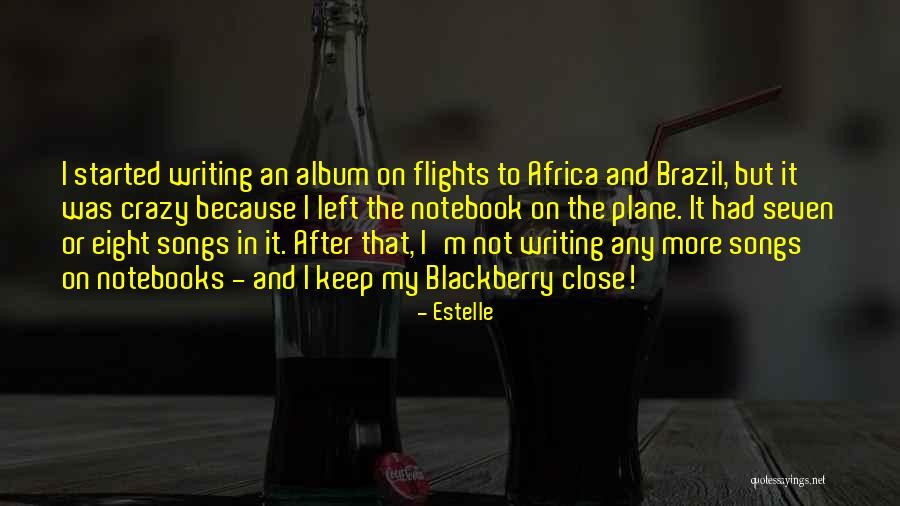 I started writing an album on flights to Africa and Brazil, but it was crazy because I left the notebook on the plane. It had seven or eight songs in it. After that, I'm not writing any more songs on notebooks - and I keep my Blackberry close! — Estelle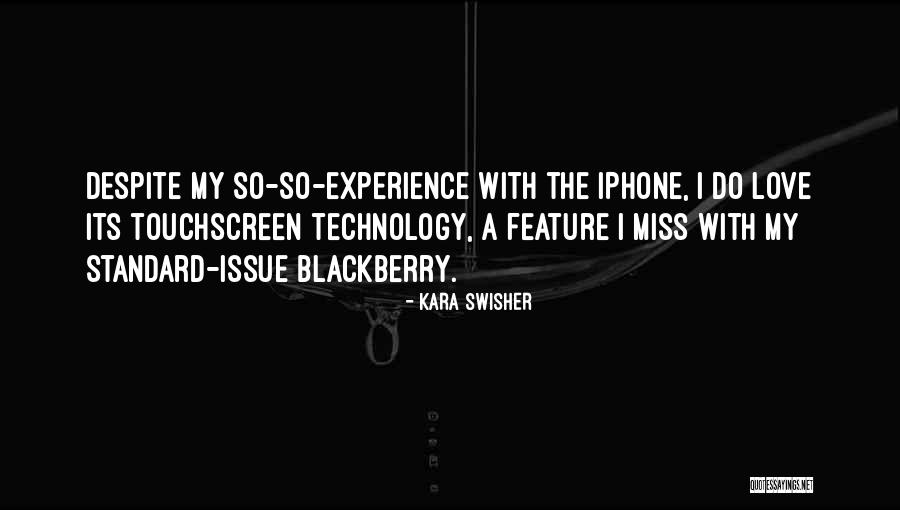 Despite my so-so-experience with the iPhone, I do love its touchscreen technology, a feature I miss with my standard-issue BlackBerry. — Kara Swisher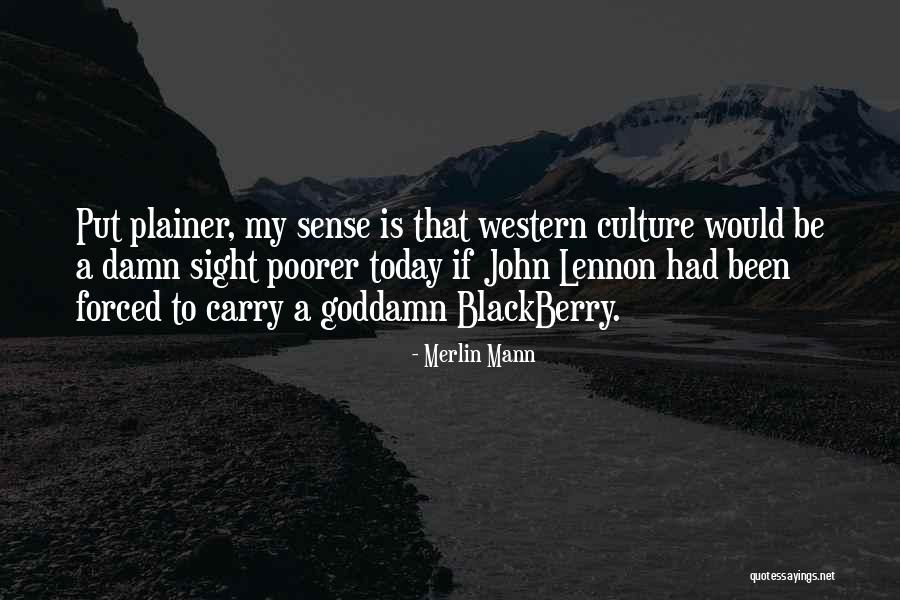 Put plainer, my sense is that western culture would be a damn sight poorer today if John Lennon had been forced to carry a goddamn BlackBerry. — Merlin Mann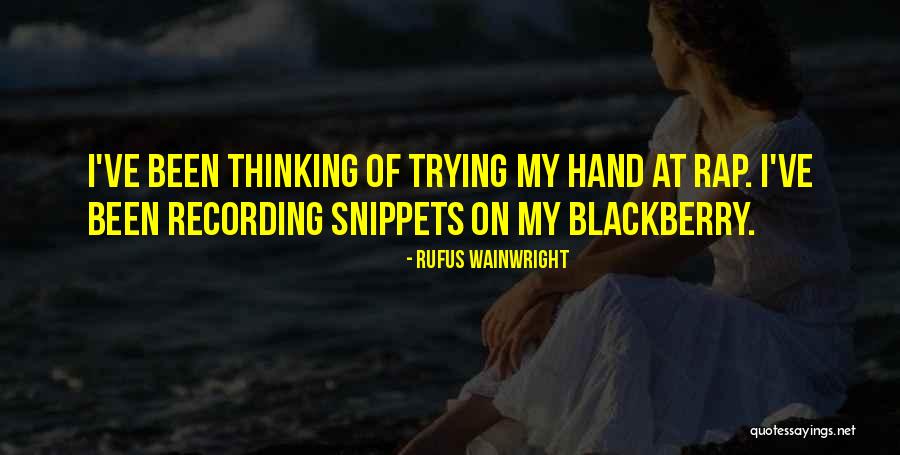 I've been thinking of trying my hand at rap. I've been recording snippets on my BlackBerry. — Rufus Wainwright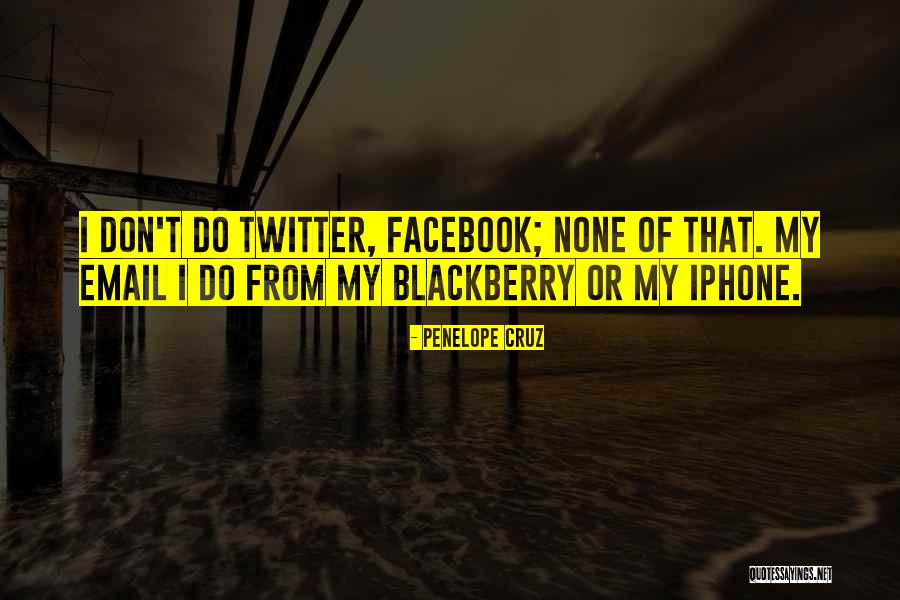 I don't do Twitter, Facebook; none of that. My email I do from my Blackberry or my iPhone. — Penelope Cruz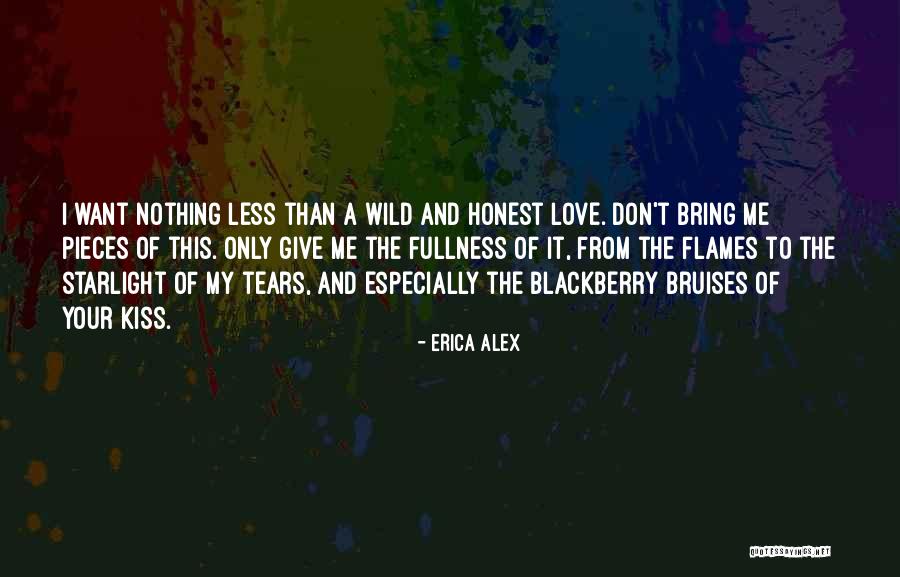 I want nothing less than a wild and honest love. Don't bring me pieces of this. Only give me the fullness of it, from the flames to the starlight of my tears, and especially the blackberry bruises of your kiss. — Erica Alex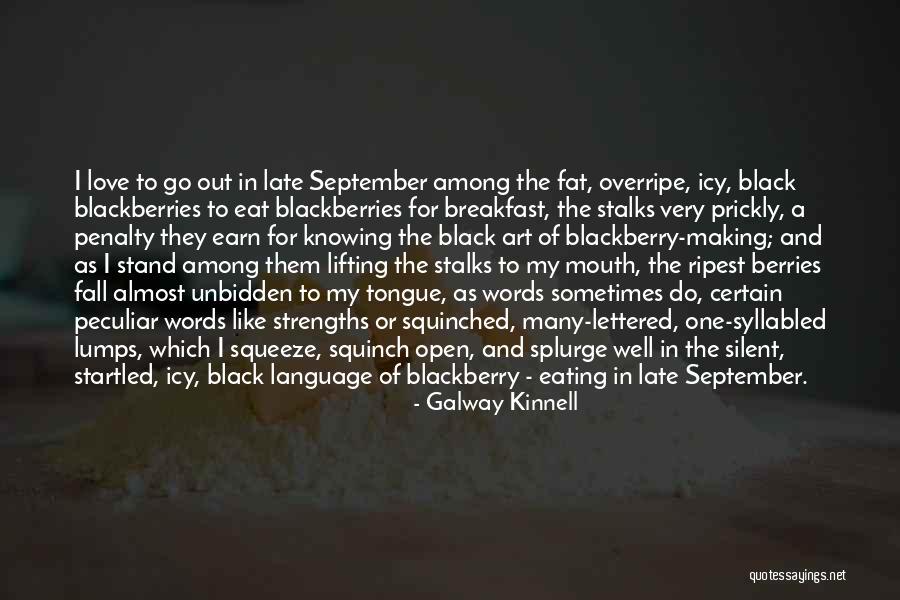 I love to go out in late September among the fat, overripe, icy, black blackberries to eat blackberries for breakfast, the stalks very prickly, a penalty they earn for knowing the black art of blackberry-making; and as I stand among them lifting the stalks to my mouth, the ripest berries fall almost unbidden to my tongue, as words sometimes do, certain peculiar words like strengths or squinched, many-lettered, one-syllabled lumps, which I squeeze, squinch open, and splurge well in the silent, startled, icy, black language of blackberry - eating in late September. — Galway Kinnell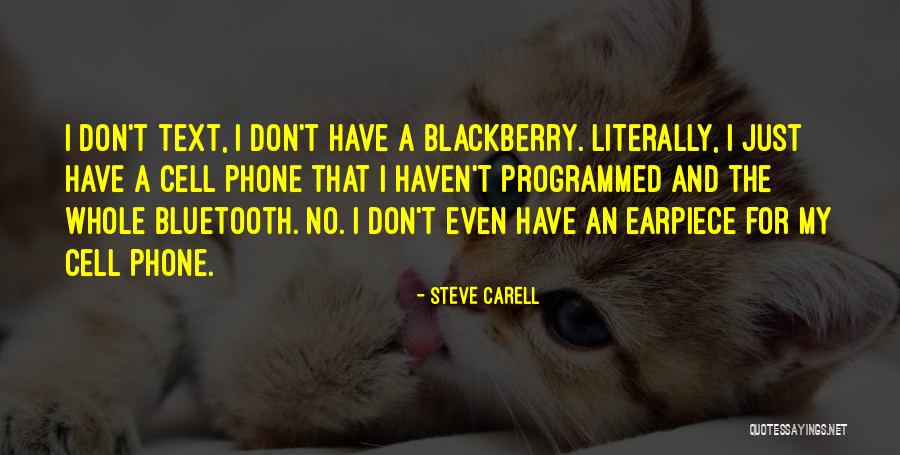 I don't text, I don't have a Blackberry. Literally, I just have a cell phone that I haven't programmed and the whole Bluetooth. No. I don't even have an earpiece for my cell phone. — Steve Carell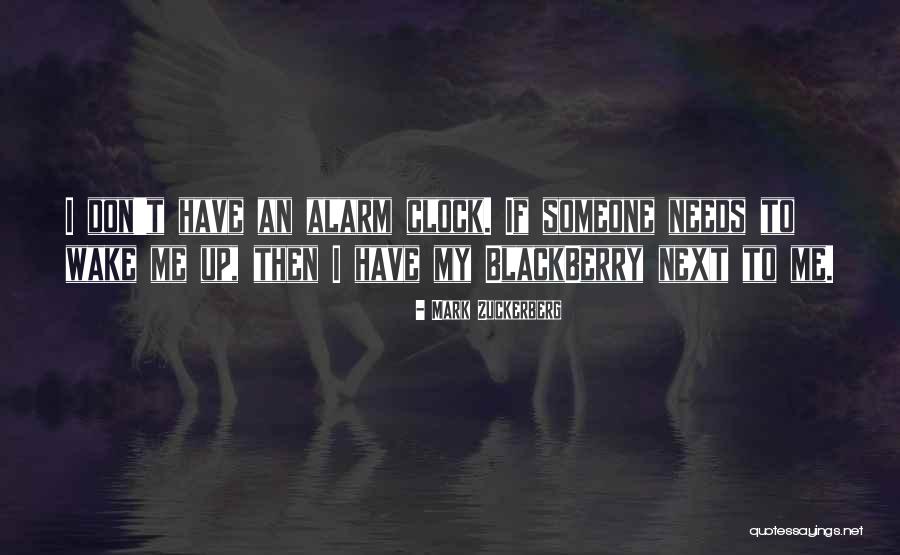 I don't have an alarm clock. If someone needs to wake me up, then I have my BlackBerry next to me. — Mark Zuckerberg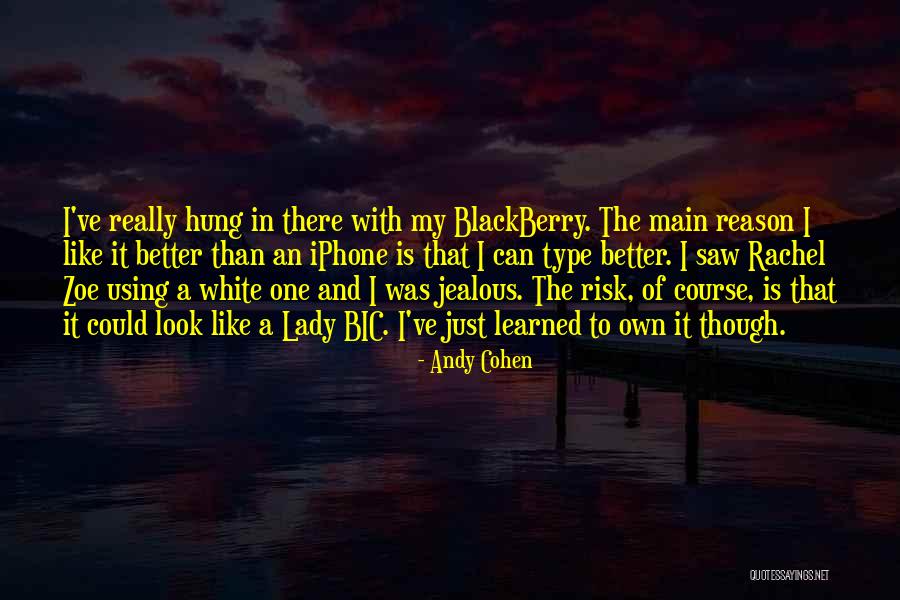 I've really hung in there with my BlackBerry. The main reason I like it better than an iPhone is that I can type better. I saw Rachel Zoe using a white one and I was jealous. The risk, of course, is that it could look like a Lady BIC. I've just learned to own it though. — Andy Cohen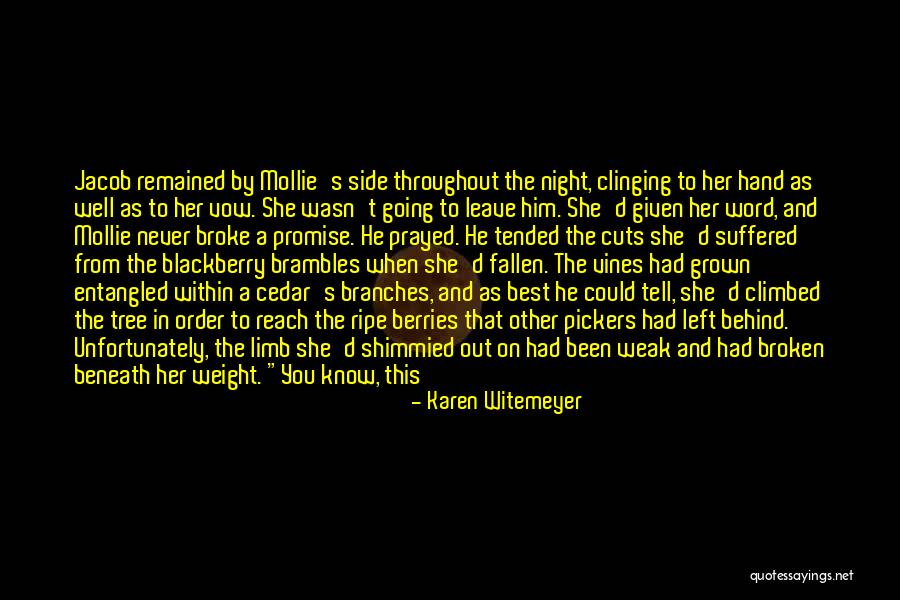 Jacob remained by Mollie's side throughout the night, clinging to her hand as well as to her vow. She wasn't going to leave him. She'd given her word, and Mollie never broke a promise. He prayed. He tended the cuts she'd suffered from the blackberry brambles when she'd fallen. The vines had grown entangled within a cedar's branches, and as best he could tell, she'd climbed the tree in order to reach the ripe berries that other pickers had left behind. Unfortunately, the limb she'd shimmied out on had been weak and had broken beneath her weight. "You know, this tree climbing and dropping through busted church floors is going to have to stop after we're married. My heart won't be able to take the stress." He smiled and ran the back of his finger down the smooth line of her cheek. "Not that I expect any dictate I give you to have much effect. My only hope is that you'll grow to care enough about me that you'll take pity on me and cease taking unnecessary risks with your life. — Karen Witemeyer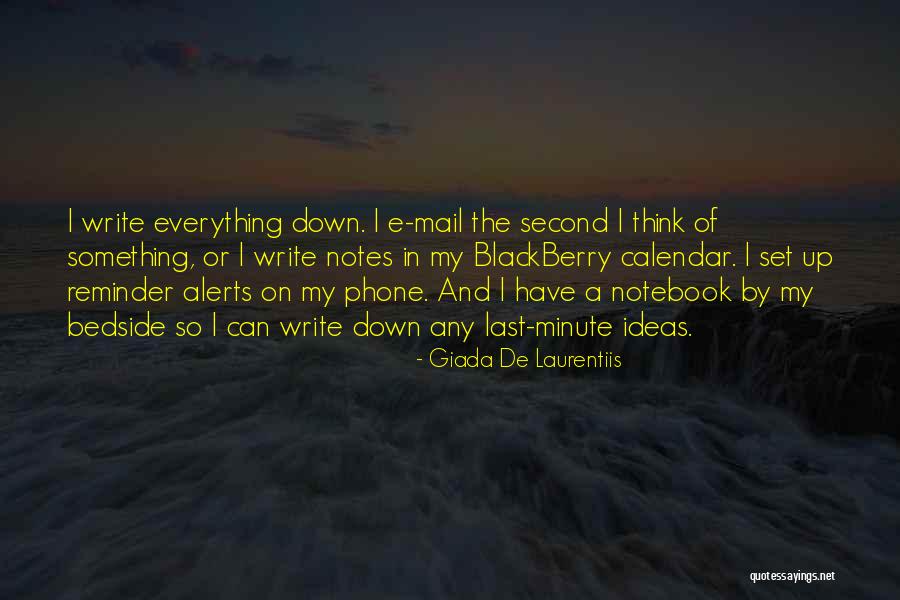 I write everything down. I e-mail the second I think of something, or I write notes in my BlackBerry calendar. I set up reminder alerts on my phone. And I have a notebook by my bedside so I can write down any last-minute ideas. — Giada De Laurentiis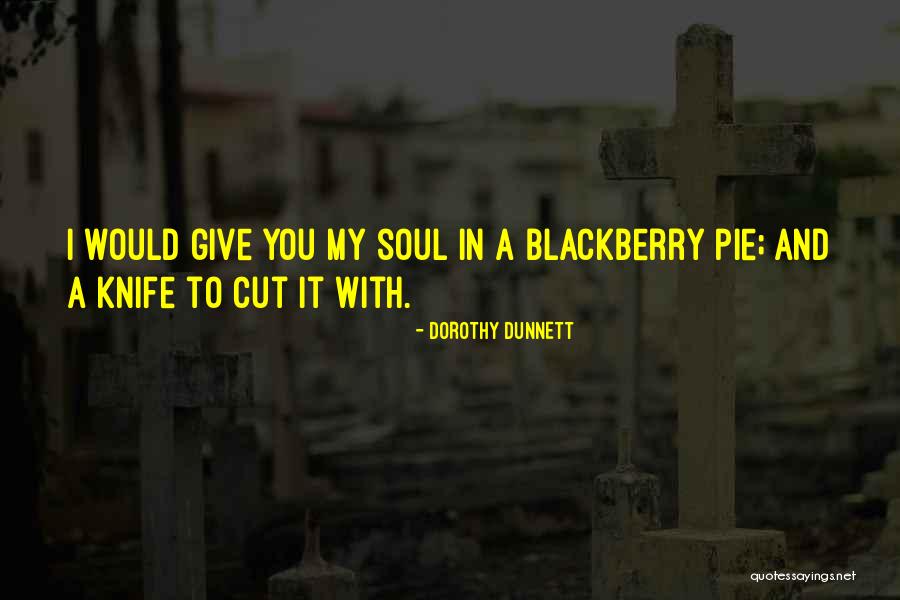 I would give you my soul in a blackberry pie; and a knife to cut it with. — Dorothy Dunnett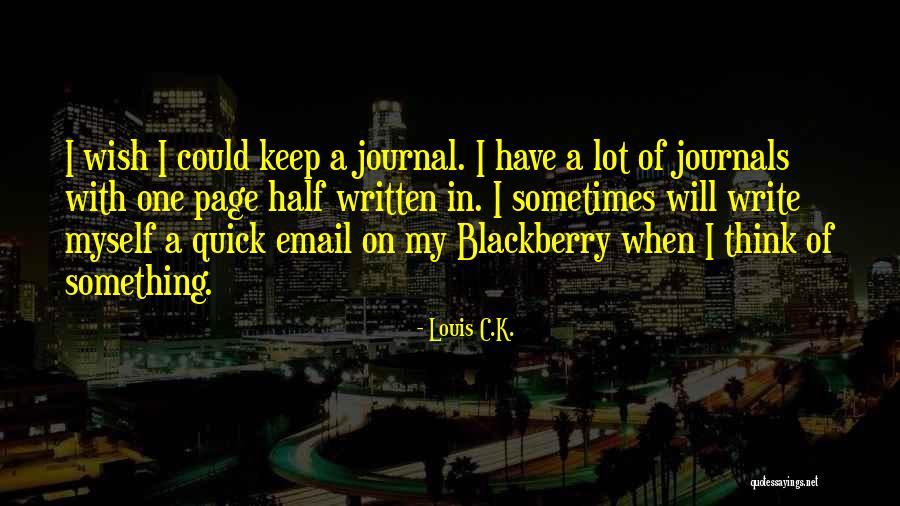 I wish I could keep a journal. I have a lot of journals with one page half written in. I sometimes will write myself a quick email on my Blackberry when I think of something. — Louis C.K.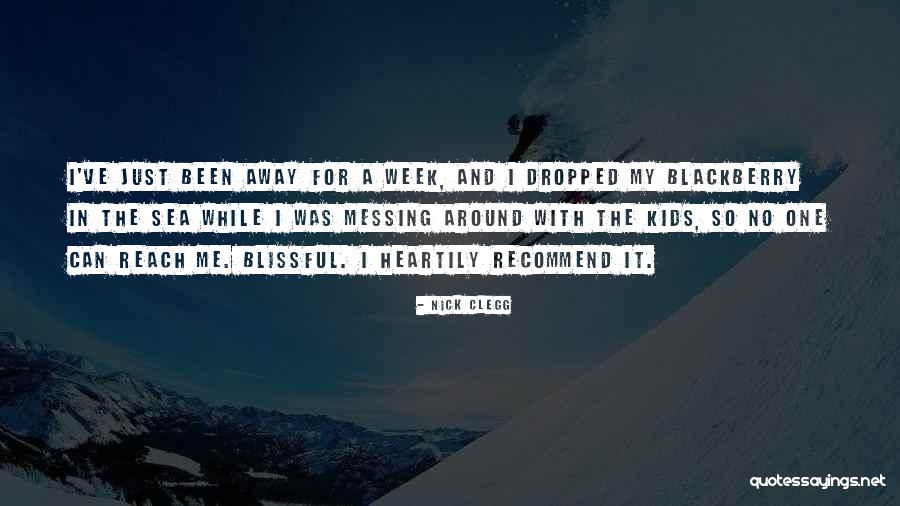 I've just been away for a week, and I dropped my BlackBerry in the sea while I was messing around with the kids, so no one can reach me. Blissful. I heartily recommend it. — Nick Clegg
I talk about stuff like my Blackberry, Lost, the internet, music, etc. so I guess that leads to the "nerd" moniker. But I don't get it that much to be honest. I guess its better than being labeled a "racist" comedian. — Aziz Ansari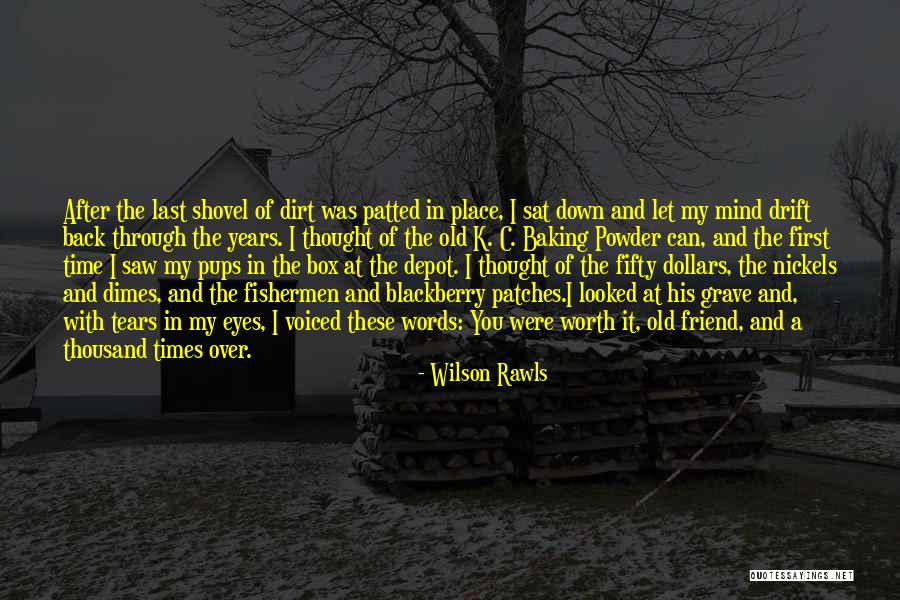 After the last shovel of dirt was patted in place, I sat down and let my mind drift back through the years. I thought of the old K. C. Baking Powder can, and the first time I saw my pups in the box at the depot. I thought of the fifty dollars, the nickels and dimes, and the fishermen and blackberry patches.
I looked at his grave and, with tears in my eyes, I voiced these words: You were worth it, old friend, and a thousand times over. — Wilson Rawls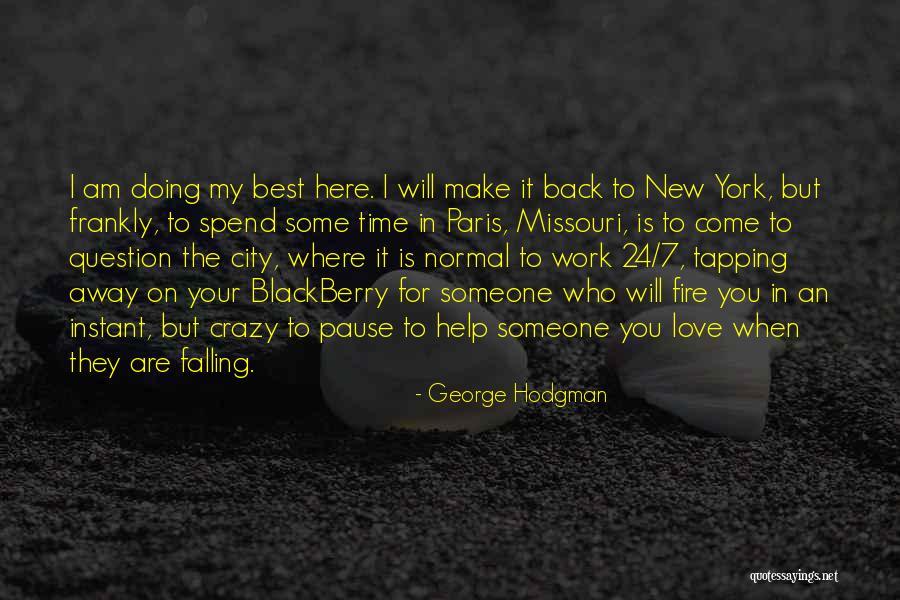 I am doing my best here. I will make it back to New York, but frankly, to spend some time in Paris, Missouri, is to come to question the city, where it is normal to work 24/7, tapping away on your BlackBerry for someone who will fire you in an instant, but crazy to pause to help someone you love when they are falling. — George Hodgman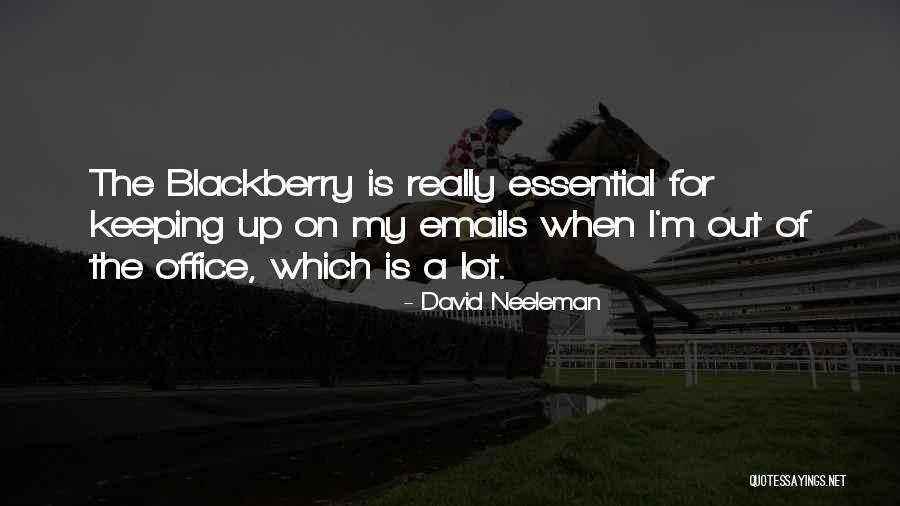 The Blackberry is really essential for keeping up on my emails when I'm out of the office, which is a lot. — David Neeleman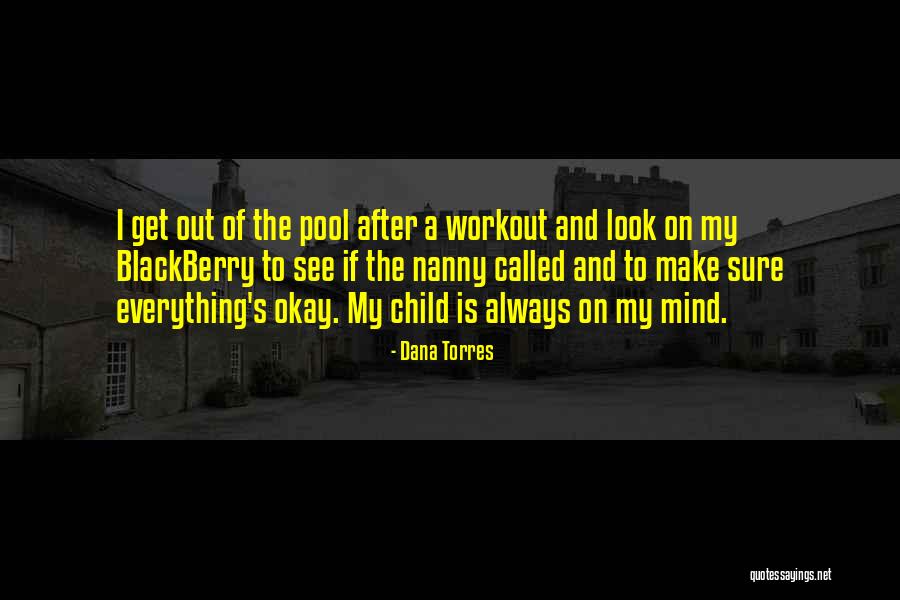 I get out of the pool after a workout and look on my BlackBerry to see if the nanny called and to make sure everything's okay. My child is always on my mind. — Dana Torres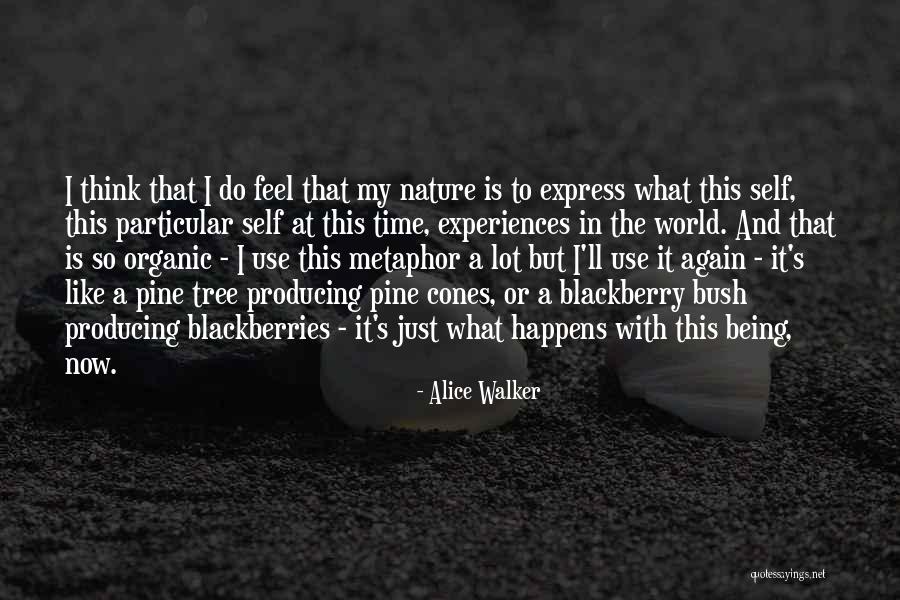 I think that I do feel that my nature is to express what this self, this particular self at this time, experiences in the world. And that is so organic - I use this metaphor a lot but I'll use it again - it's like a pine tree producing pine cones, or a blackberry bush producing blackberries - it's just what happens with this being, now. — Alice Walker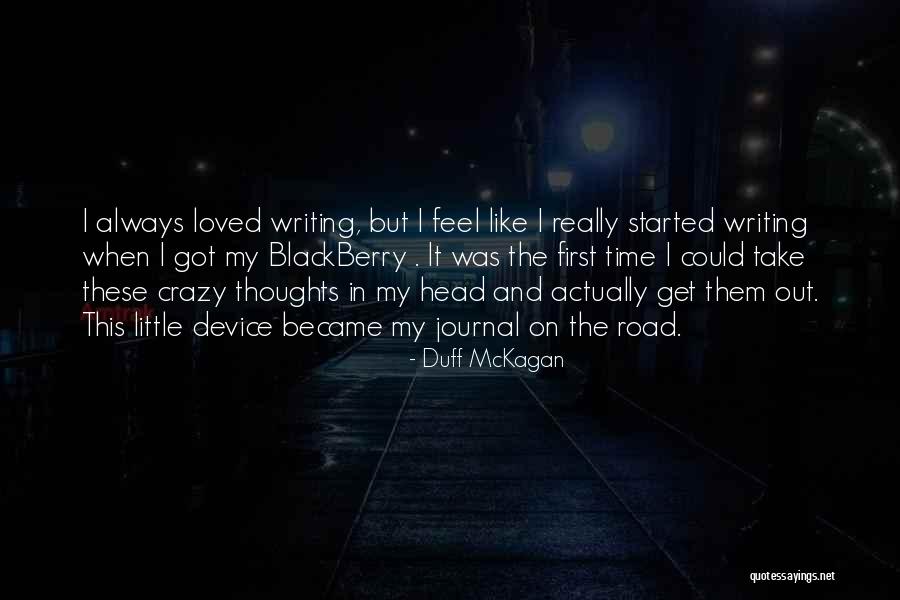 I always loved writing, but I feel like I really started writing when I got my BlackBerry . It was the first time I could take these crazy thoughts in my head and actually get them out. This little device became my journal on the road. — Duff McKagan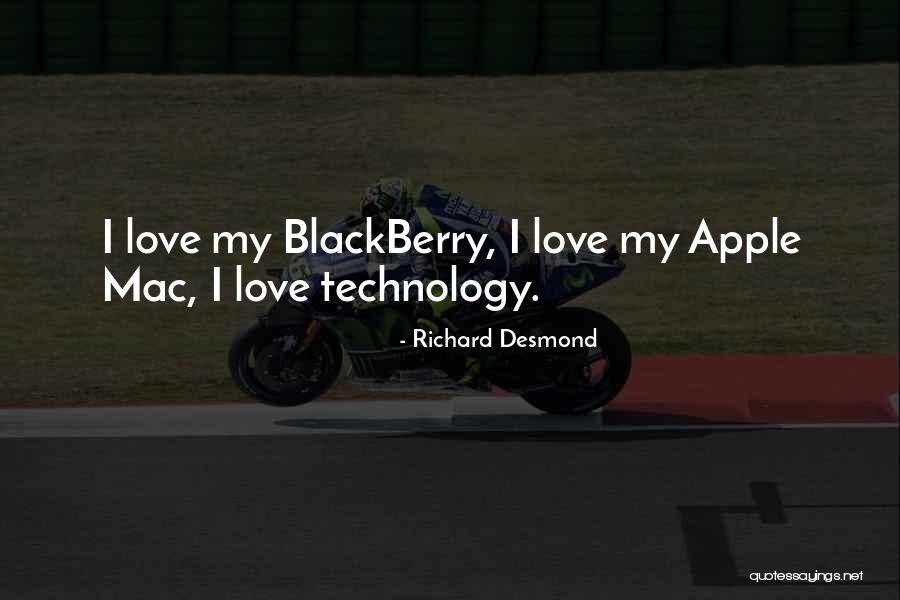 I love my BlackBerry, I love my Apple Mac, I love technology. — Richard Desmond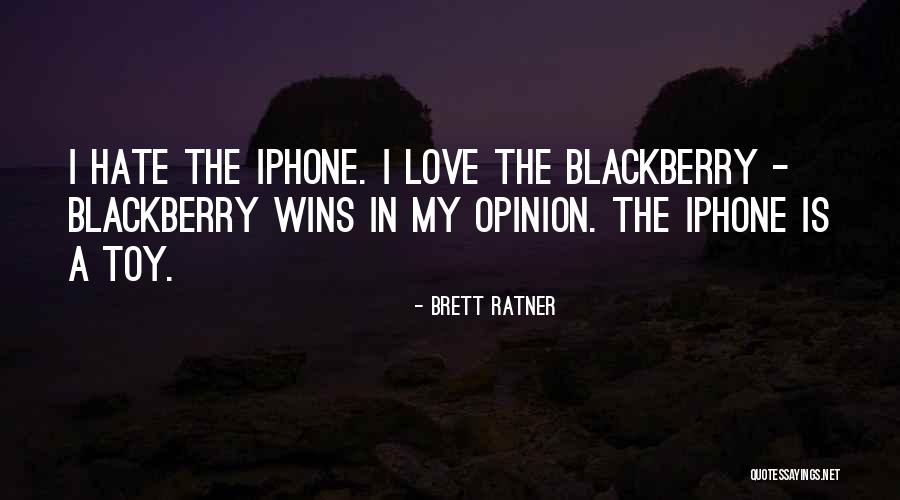 I hate the iPhone. I love the BlackBerry - BlackBerry wins in my opinion. The iPhone is a toy. — Brett Ratner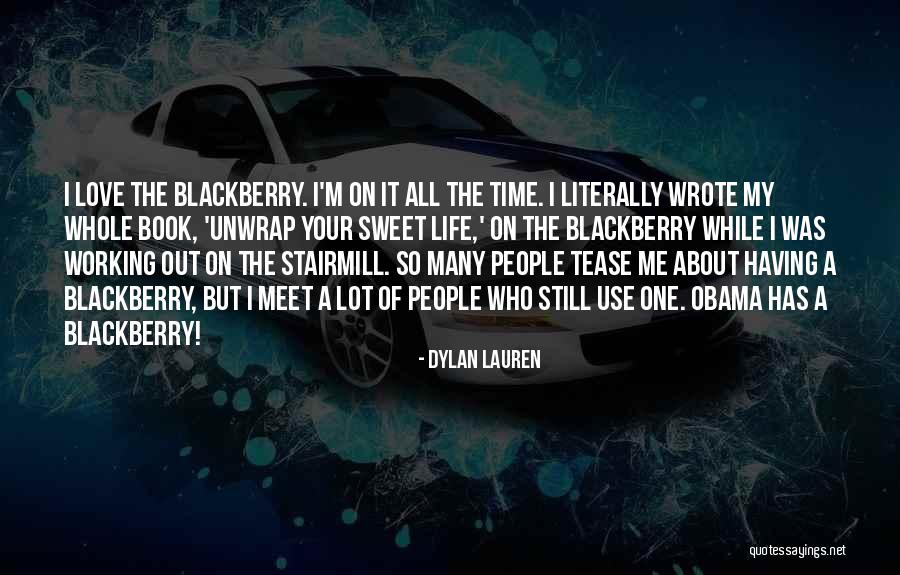 I love the BlackBerry. I'm on it all the time. I literally wrote my whole book, 'Unwrap Your Sweet Life,' on the BlackBerry while I was working out on the StairMill. So many people tease me about having a BlackBerry, but I meet a lot of people who still use one. Obama has a BlackBerry! — Dylan Lauren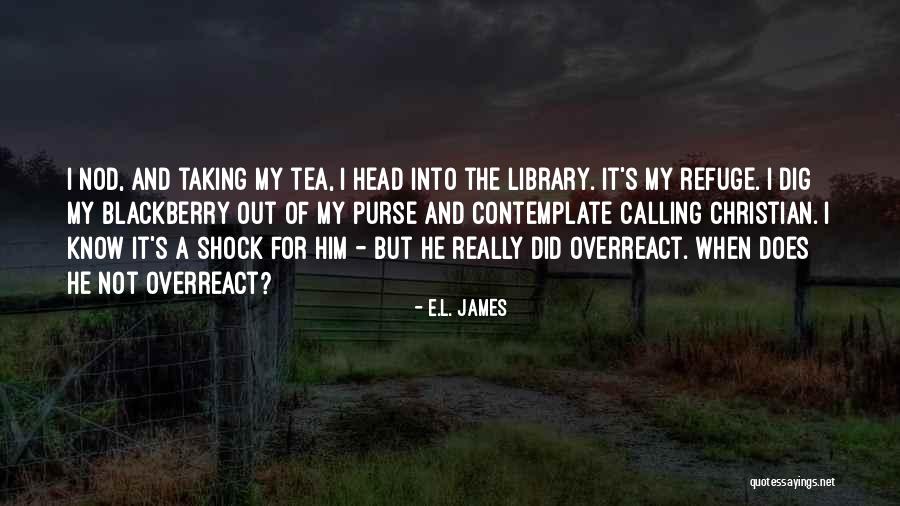 I nod, and taking my tea, I head into the library. It's my refuge. I dig my BlackBerry out of my purse and contemplate calling Christian. I know it's a shock for him - but he really did overreact. When does he not overreact? — E.L. James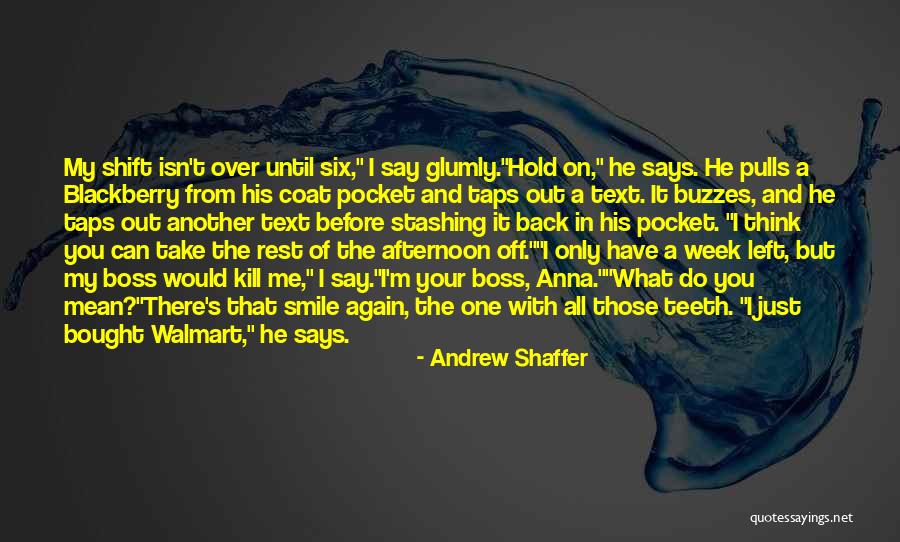 My shift isn't over until six," I say glumly.
"Hold on," he says. He pulls a Blackberry from his coat pocket and taps out a text. It buzzes, and he taps out another text before stashing it back in his pocket. "I think you can take the rest of the afternoon off."
"I only have a week left, but my boss would kill me," I say.
"I'm your boss, Anna."
"What do you mean?"
There's that smile again, the one with all those teeth. "I just bought Walmart," he says. — Andrew Shaffer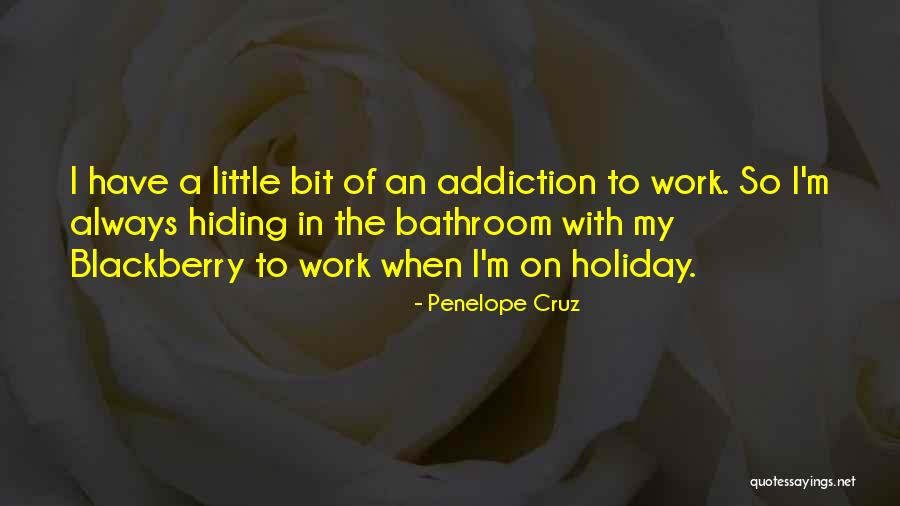 I have a little bit of an addiction to work. So I'm always hiding in the bathroom with my Blackberry to work when I'm on holiday. — Penelope Cruz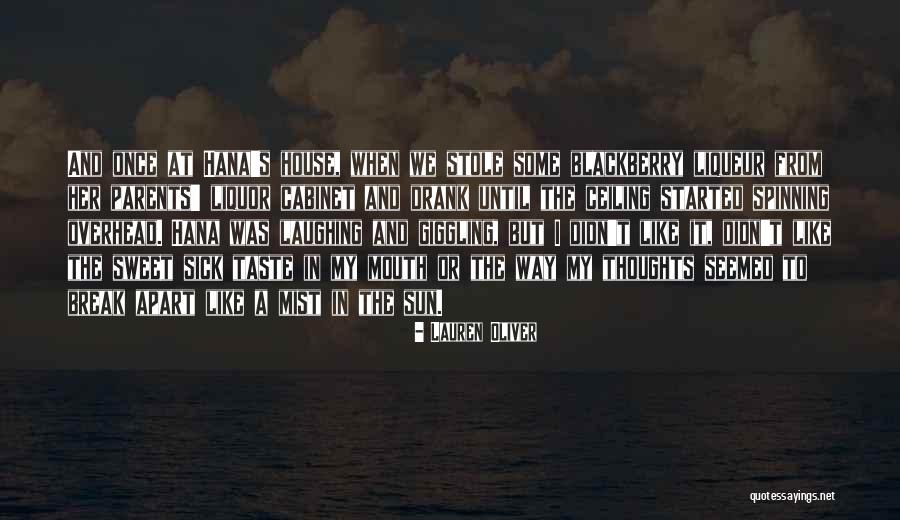 And once at Hana's house, when we stole some blackberry liqueur from her parents' liquor cabinet and drank until the ceiling started spinning overhead. Hana was laughing and giggling, but I didn't like it, didn't like the sweet sick taste in my mouth or the way my thoughts seemed to break apart like a mist in the sun. — Lauren Oliver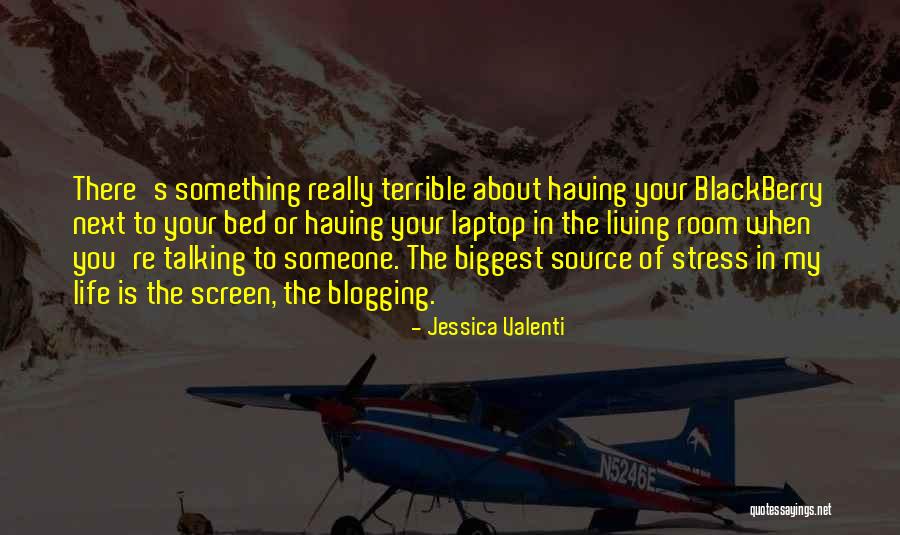 There's something really terrible about having your BlackBerry next to your bed or having your laptop in the living room when you're talking to someone. The biggest source of stress in my life is the screen, the blogging. — Jessica Valenti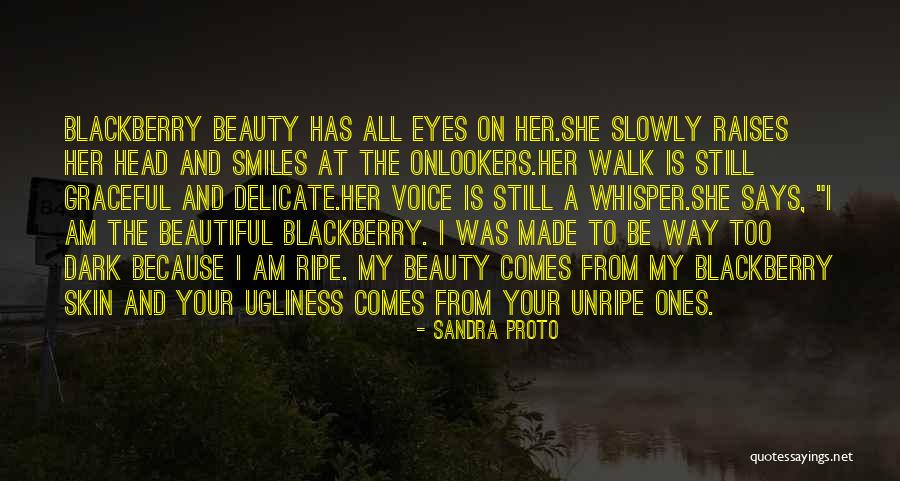 Blackberry Beauty has all eyes on her.
She slowly raises her head and smiles at the onlookers.
Her walk is still graceful and delicate.
Her voice is still a whisper.

She says, "I am the beautiful Blackberry. I was made to be way too dark because I am ripe. My beauty comes from my blackberry skin and your ugliness comes from your unripe ones. — Sandra Proto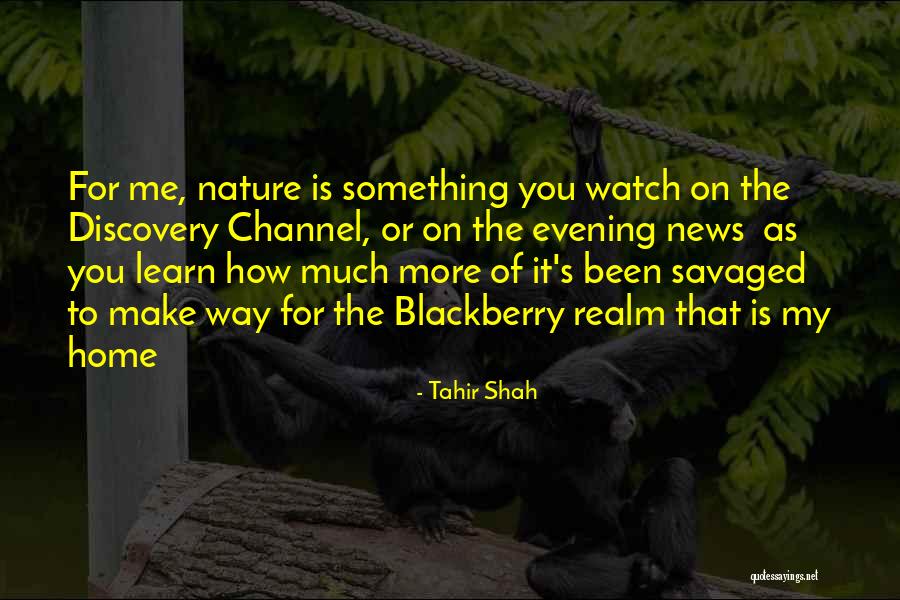 For me, nature is something you watch on the Discovery Channel, or on the evening news
as you learn how much more of it's been savaged to make way for the Blackberry realm that is my home — Tahir Shah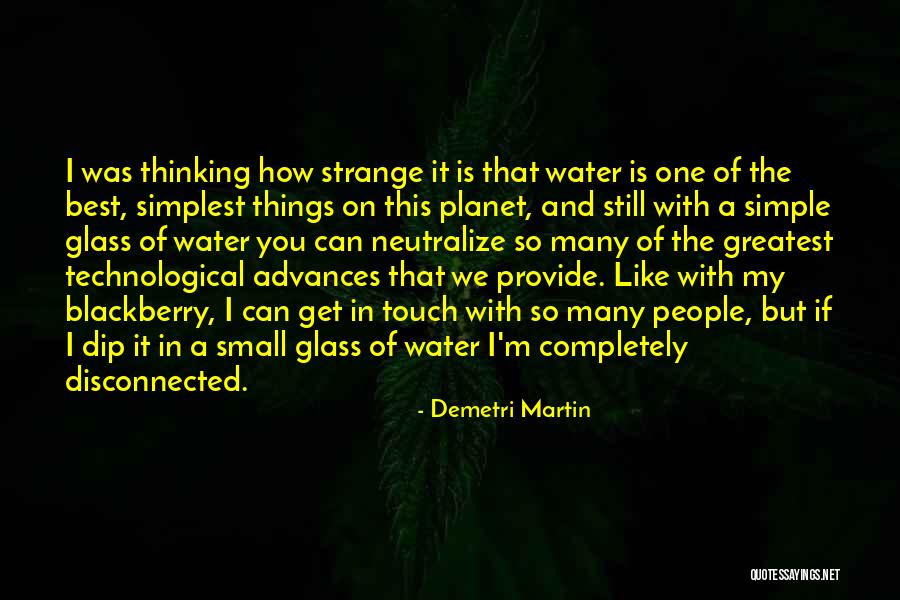 I was thinking how strange it is that water is one of the best, simplest things on this planet, and still with a simple glass of water you can neutralize so many of the greatest technological advances that we provide. Like with my blackberry, I can get in touch with so many people, but if I dip it in a small glass of water I'm completely disconnected. — Demetri Martin
I play Texas Hold'em on my Blackberry. I have amassed a fortune on that. I have almost 30 million dollars from playing. It is unreal. — Chris Cornell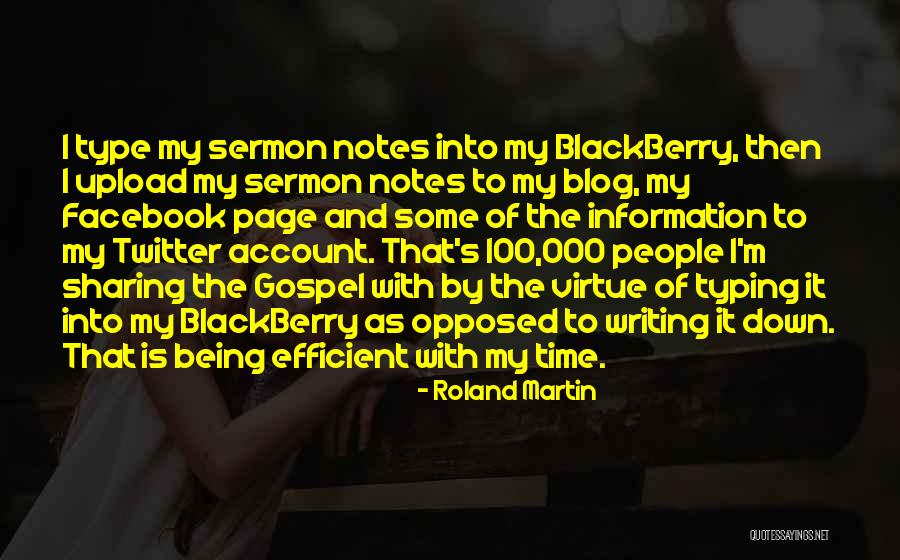 I type my sermon notes into my BlackBerry, then I upload my sermon notes to my blog, my Facebook page and some of the information to my Twitter account. That's 100,000 people I'm sharing the Gospel with by the virtue of typing it into my BlackBerry as opposed to writing it down. That is being efficient with my time. — Roland Martin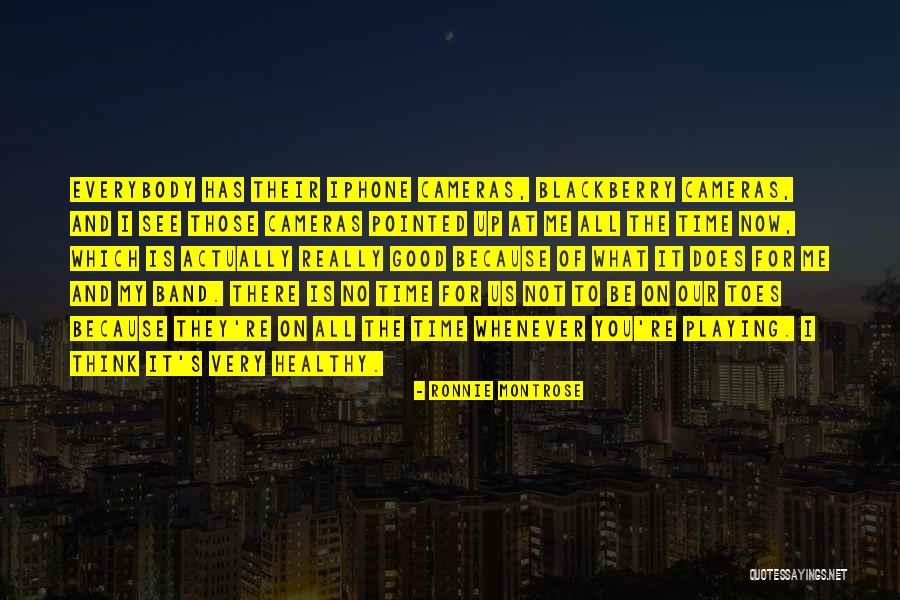 Everybody has their iPhone cameras, BlackBerry cameras, and I see those cameras pointed up at me all the time now, which is actually really good because of what it does for me and my band. There is no time for us not to be on our toes because they're on all the time whenever you're playing. I think it's very healthy. — Ronnie Montrose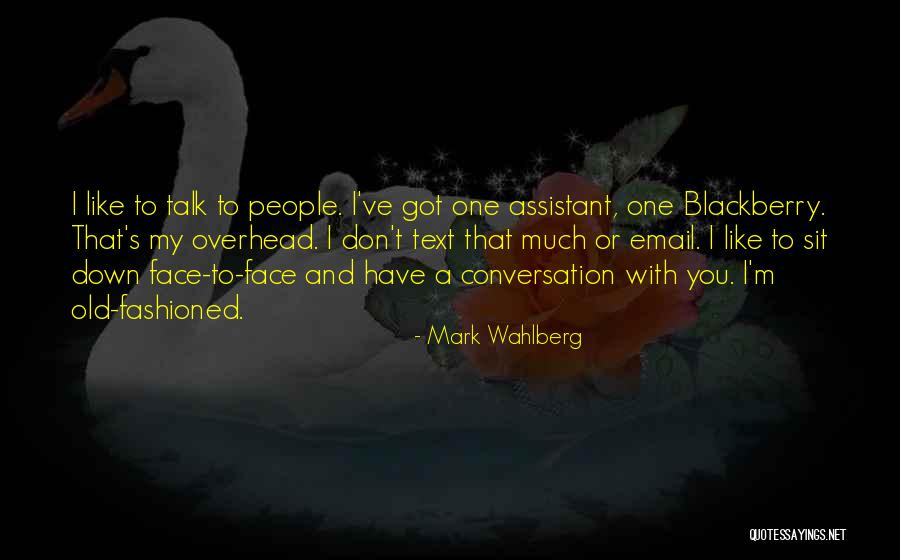 I like to talk to people. I've got one assistant, one Blackberry. That's my overhead. I don't text that much or email. I like to sit down face-to-face and have a conversation with you. I'm old-fashioned. — Mark Wahlberg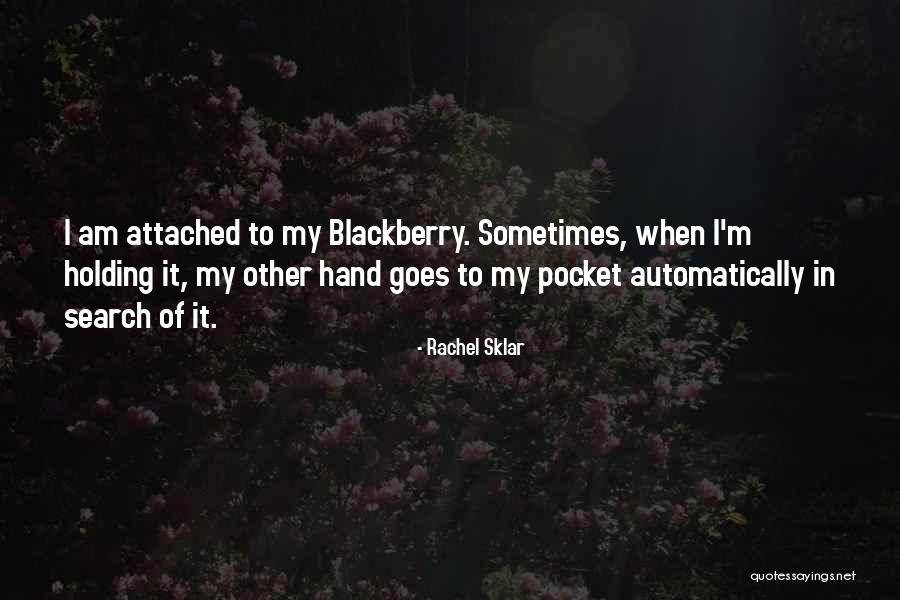 I am attached to my Blackberry. Sometimes, when I'm holding it, my other hand goes to my pocket automatically in search of it. — Rachel Sklar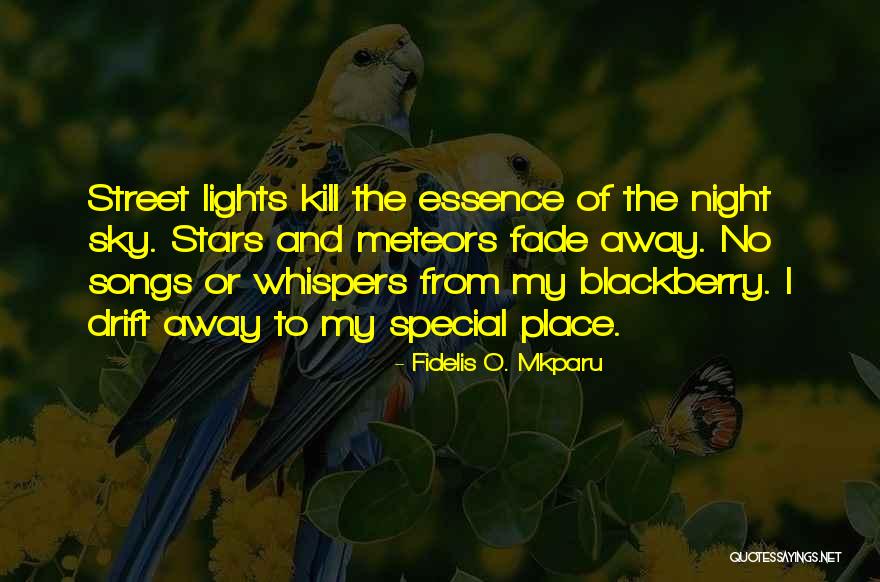 Street lights kill the essence of the night sky. Stars and meteors fade away. No songs or whispers from my blackberry. I drift away to my special place. — Fidelis O. Mkparu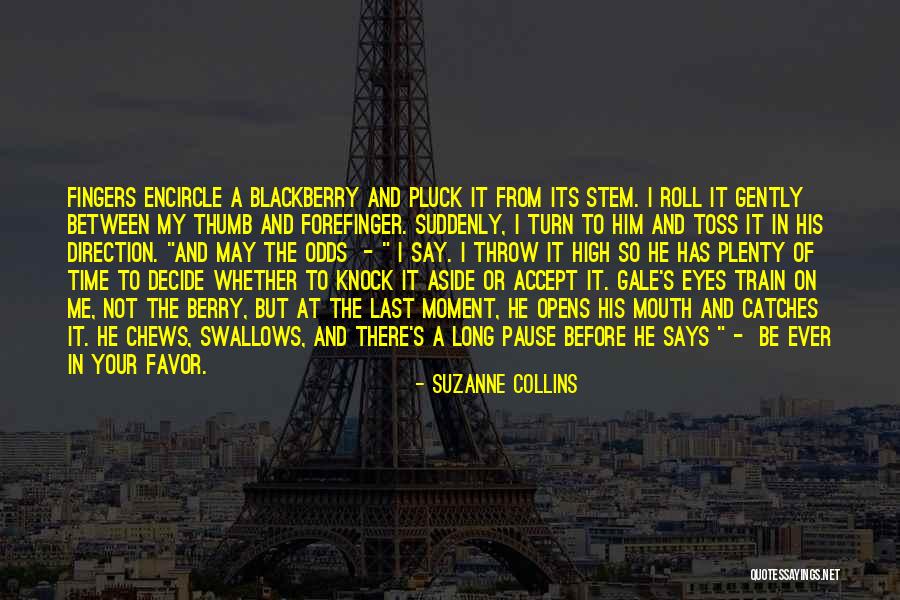 Fingers encircle a blackberry and pluck it from its stem. I roll it gently between my thumb and forefinger. Suddenly, I turn to him and toss it in his direction. "And may the odds - " I say. I throw it high so he has plenty of time to decide whether to knock it aside or accept it. Gale's eyes train on me, not the berry, but at the last moment, he opens his mouth and catches it. He chews, swallows, and there's a long pause before he says " - be ever in your favor. — Suzanne Collins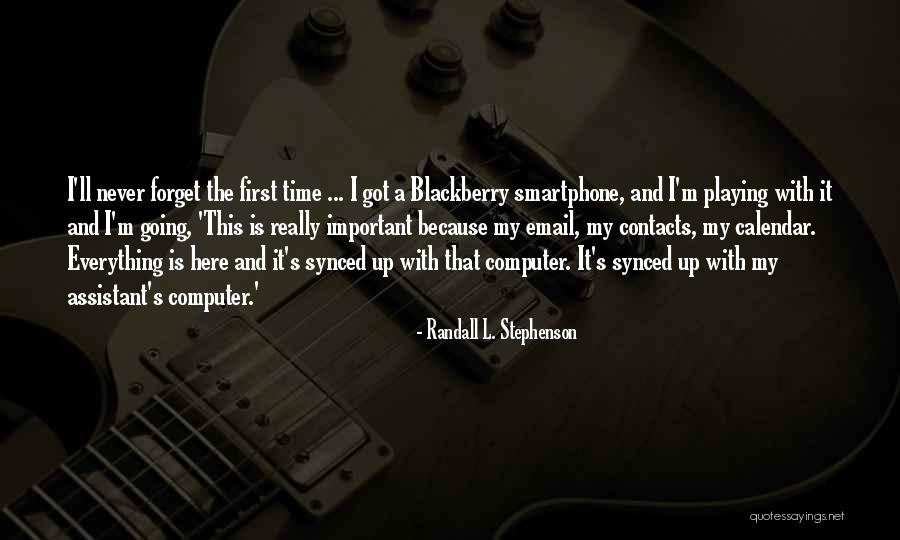 I'll never forget the first time ... I got a Blackberry smartphone, and I'm playing with it and I'm going, 'This is really important because my email, my contacts, my calendar. Everything is here and it's synced up with that computer. It's synced up with my assistant's computer.' — Randall L. Stephenson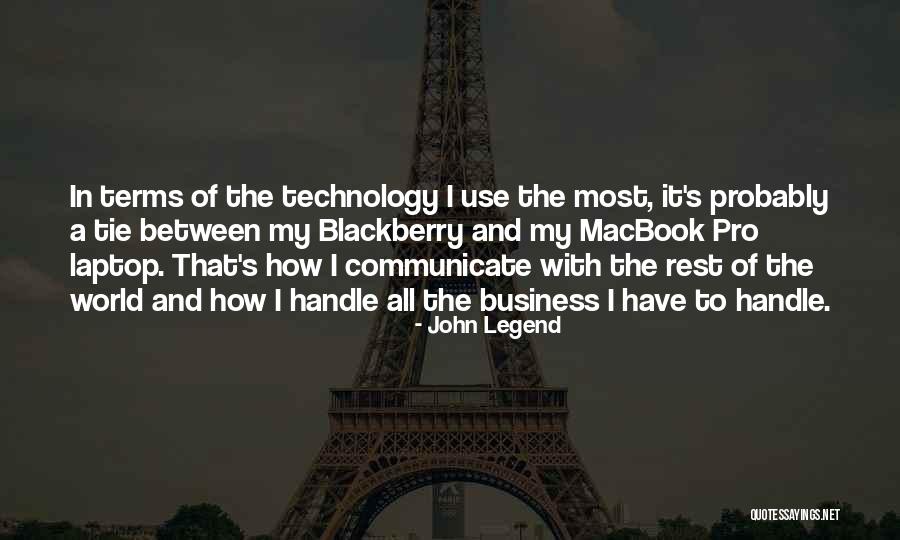 In terms of the technology I use the most, it's probably a tie between my Blackberry and my MacBook Pro laptop. That's how I communicate with the rest of the world and how I handle all the business I have to handle. — John Legend