Quotes & Sayings About Music Ministry
Enjoy reading and share 10 famous quotes about Music Ministry with everyone.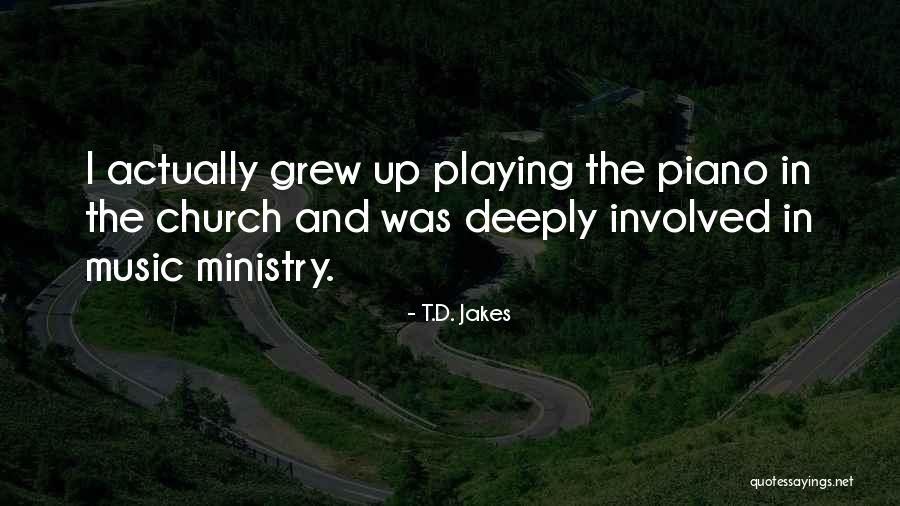 I actually grew up playing the piano in the church and was deeply involved in music ministry. — T.D. Jakes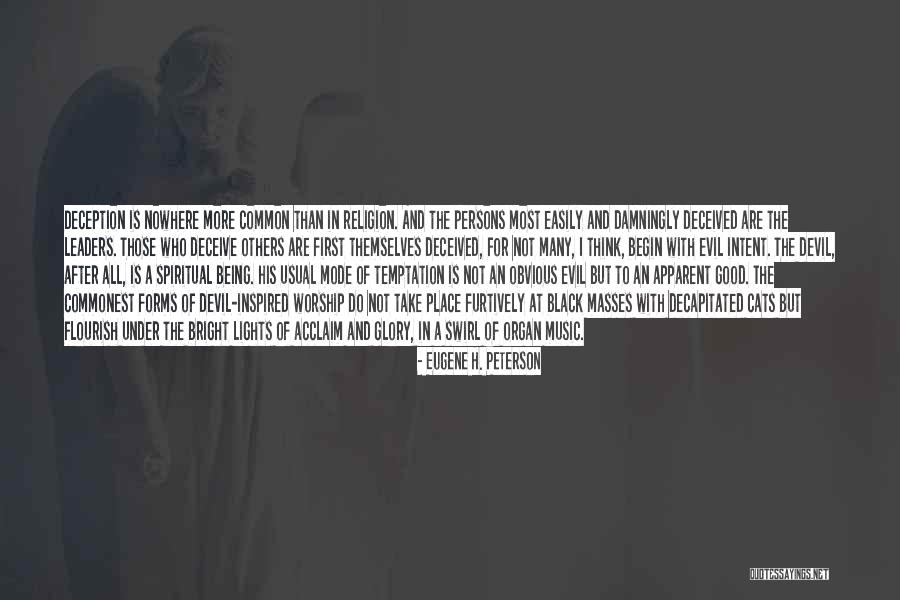 Deception is nowhere more common than in religion. And the persons most easily and damningly deceived are the leaders. Those who deceive others are first themselves deceived, for not many, I think, begin with evil intent. The devil, after all, is a spiritual being. His usual mode of temptation is not an obvious evil but to an apparent good. The commonest forms of devil-inspired worship do not take place furtively at black masses with decapitated cats but flourish under the bright lights of acclaim and glory, in a swirl of organ music. — Eugene H. Peterson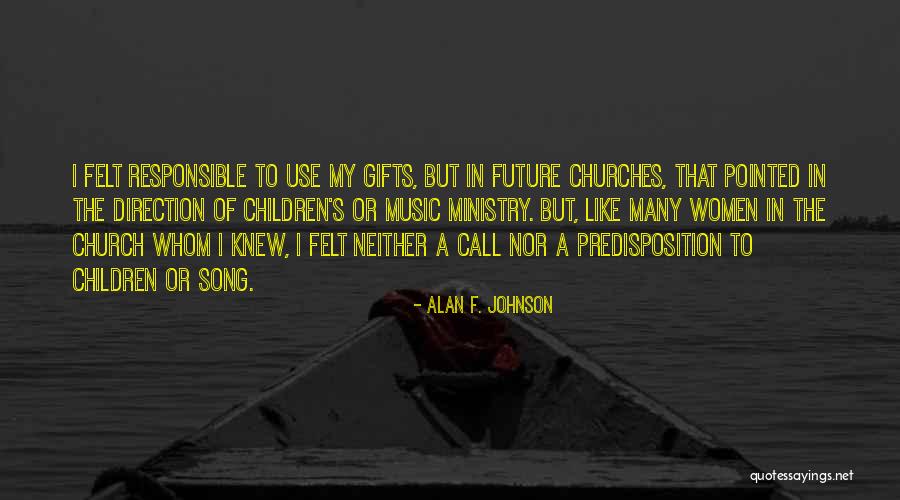 I felt responsible to use my gifts, but in future churches, that pointed in the direction of children's or music ministry. But, like many women in the church whom I knew, I felt neither a call nor a predisposition to children or song. — Alan F. Johnson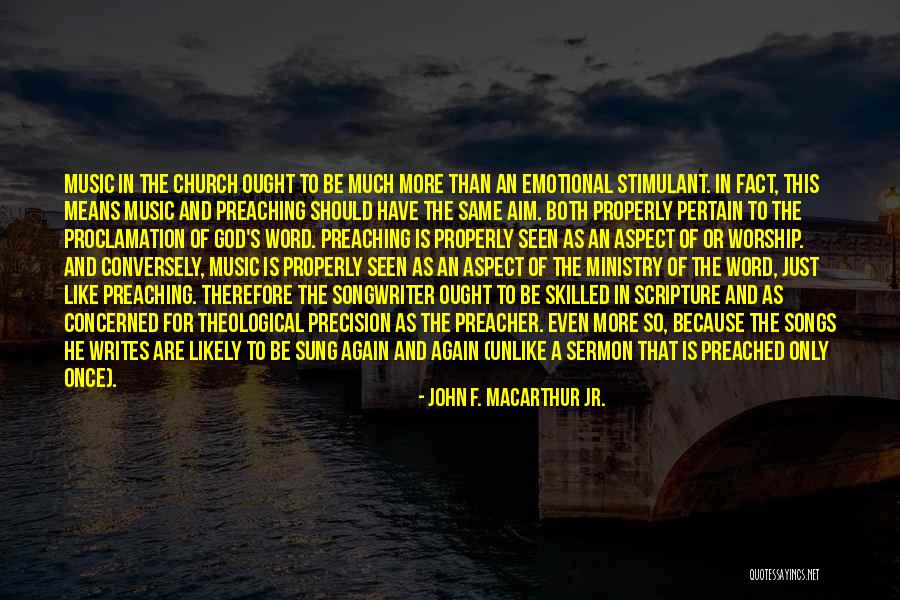 Music in the church ought to be much more than an emotional stimulant. In fact, this means music and preaching should have the same aim. Both properly pertain to the proclamation of God's Word. Preaching is properly seen as an aspect of or worship. And conversely, music is properly seen as an aspect of the ministry of the Word, just like preaching. Therefore the songwriter ought to be skilled in Scripture and as concerned for theological precision as the preacher. Even more so, because the songs he writes are likely to be sung again and again (unlike a sermon that is preached only once). — John F. MacArthur Jr.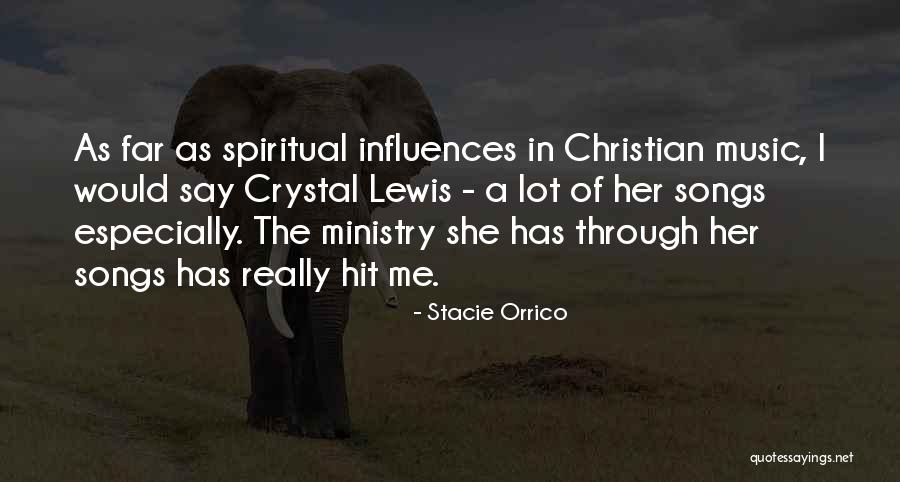 As far as spiritual influences in Christian music, I would say Crystal Lewis - a lot of her songs especially. The ministry she has through her songs has really hit me. — Stacie Orrico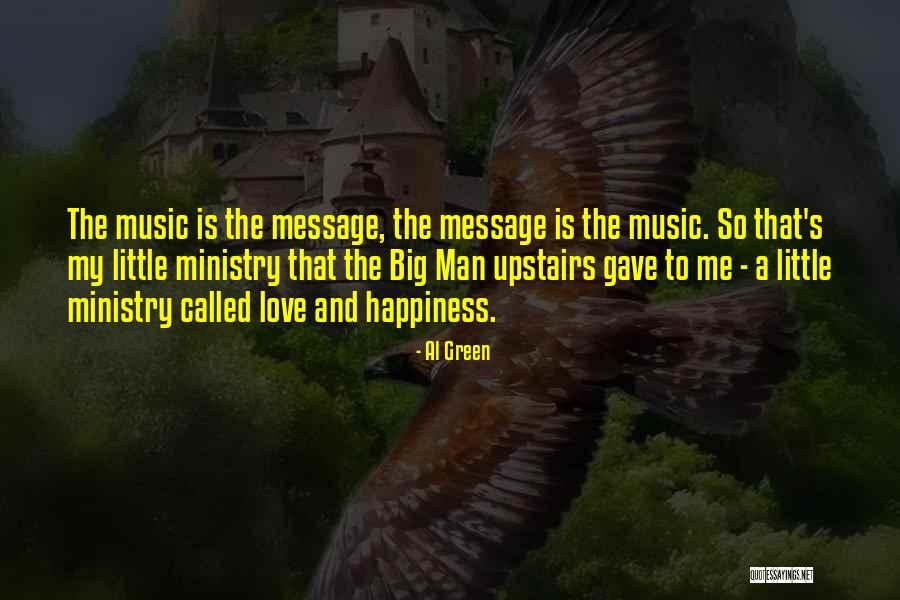 The music is the message, the message is the music. So that's my little ministry that the Big Man upstairs gave to me - a little ministry called love and happiness. — Al Green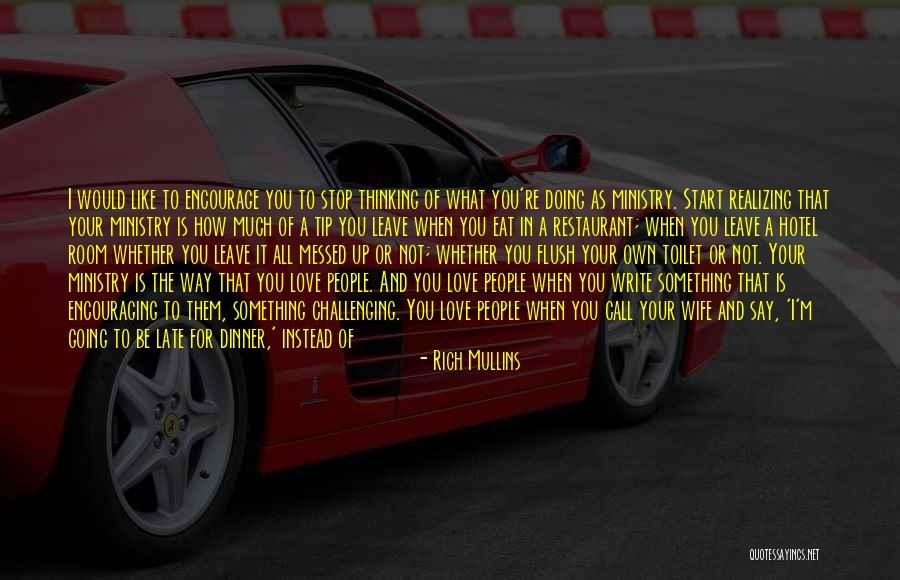 I would like to encourage you to stop thinking of what you're doing as ministry. Start realizing that your ministry is how much of a tip you leave when you eat in a restaurant; when you leave a hotel room whether you leave it all messed up or not; whether you flush your own toilet or not. Your ministry is the way that you love people. And you love people when you write something that is encouraging to them, something challenging. You love people when you call your wife and say, 'I'm going to be late for dinner,' instead of letting her burn the meal. You love people when maybe you cook a meal for your wife sometime, because you know she's really tired. Loving people - being respectful toward them - is much more important than writing or doing music. — Rich Mullins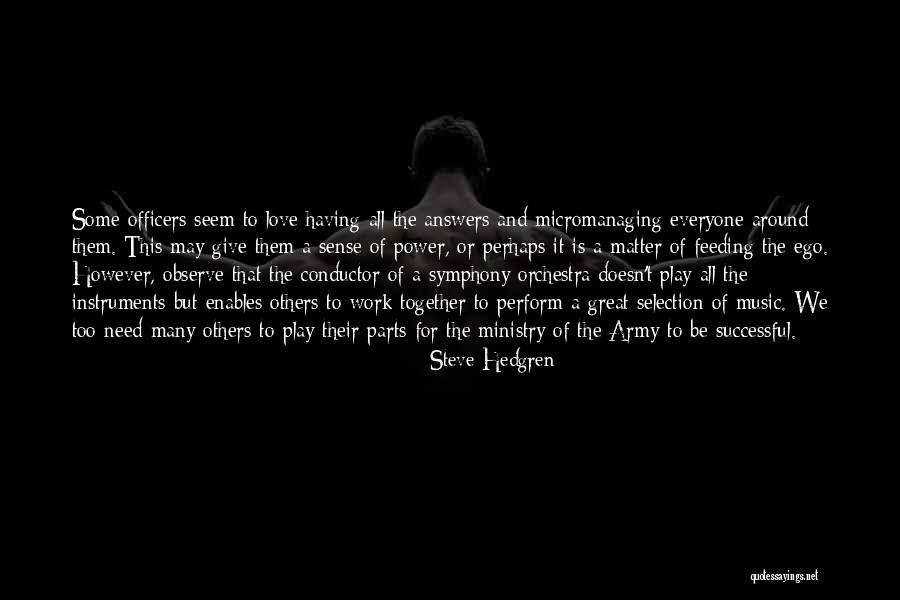 Some officers seem to love having all the answers and micromanaging everyone around them. This may give them a sense of power, or perhaps it is a matter of feeding the ego. However, observe that the conductor of a symphony orchestra doesn't play all the instruments but enables others to work together to perform a great selection of music. We too need many others to play their parts for the ministry of the Army to be successful. — Steve Hedgren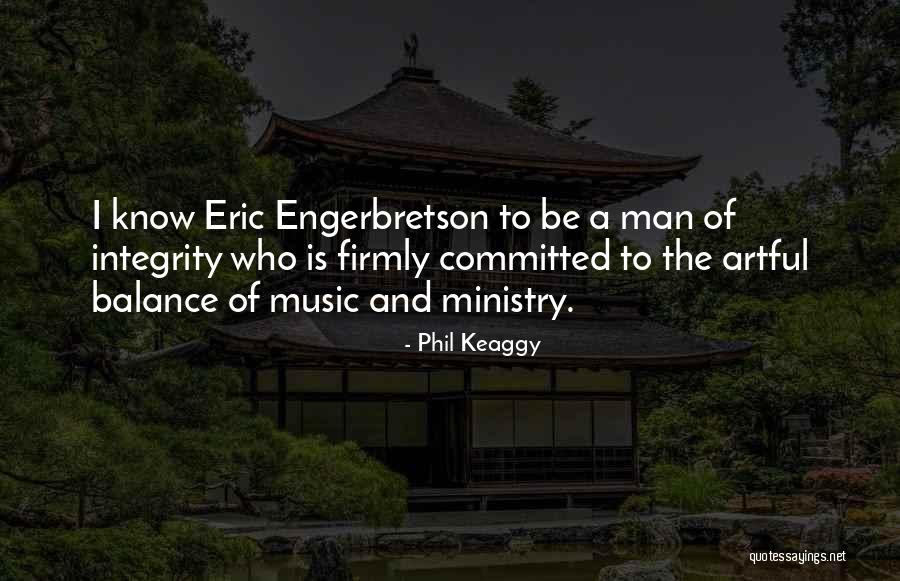 I know Eric Engerbretson to be a man of integrity who is firmly committed to the artful balance of music and ministry. — Phil Keaggy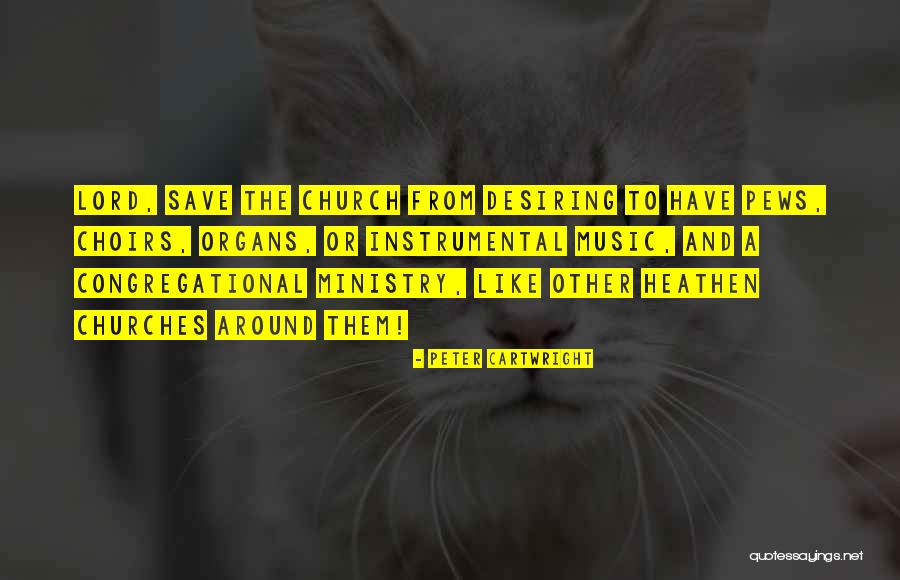 Lord, save the Church from desiring to have pews, choirs, organs, or instrumental music, and a congregational ministry, like other heathen Churches around them! — Peter Cartwright