Mr Sloane Quotes & Sayings
Enjoy reading and share 38 famous quotes about Mr Sloane with everyone.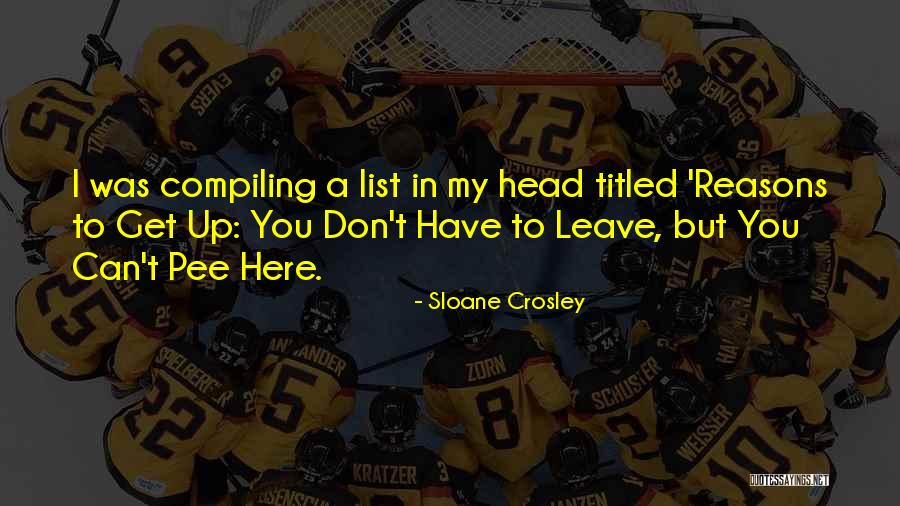 I was compiling a list in my head titled 'Reasons to Get Up: You Don't Have to Leave, but You Can't Pee Here. — Sloane Crosley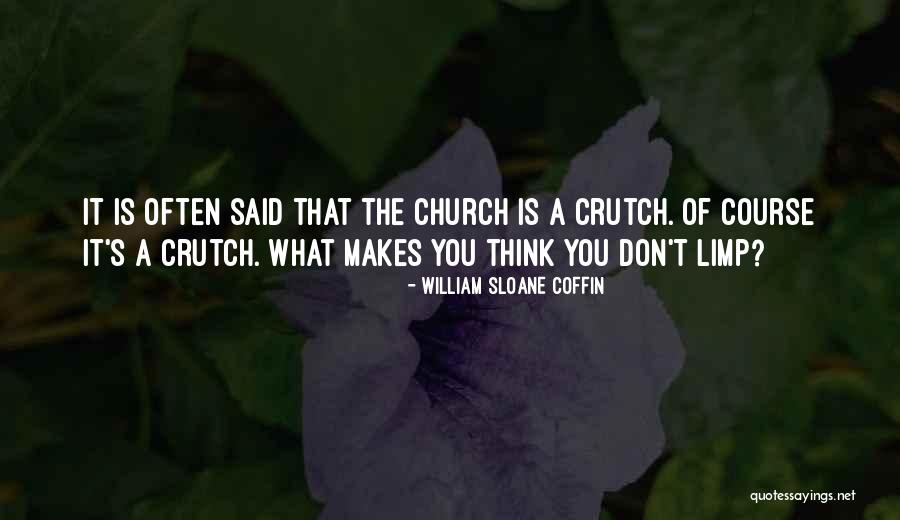 It is often said that the Church is a crutch. Of course it's a crutch. What makes you think you don't limp? — William Sloane Coffin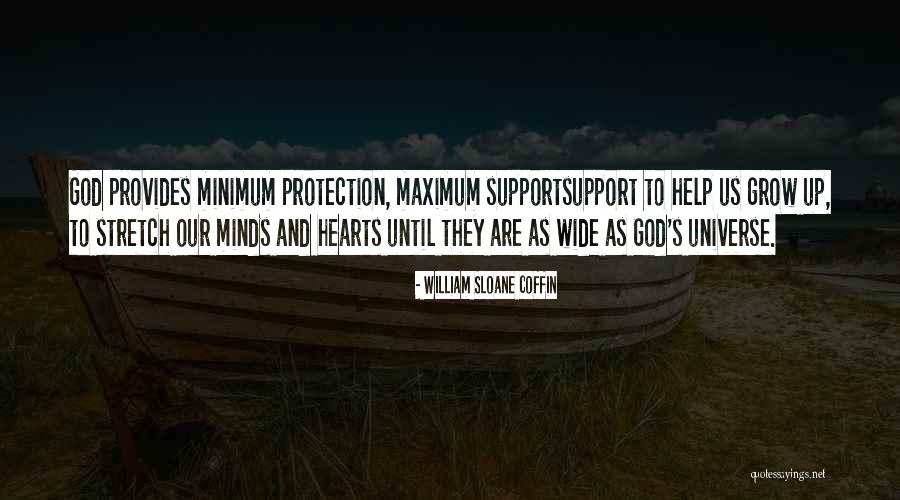 God provides minimum protection, maximum support
support to help us grow up, to stretch our minds and hearts until they are as wide as God's universe. — William Sloane Coffin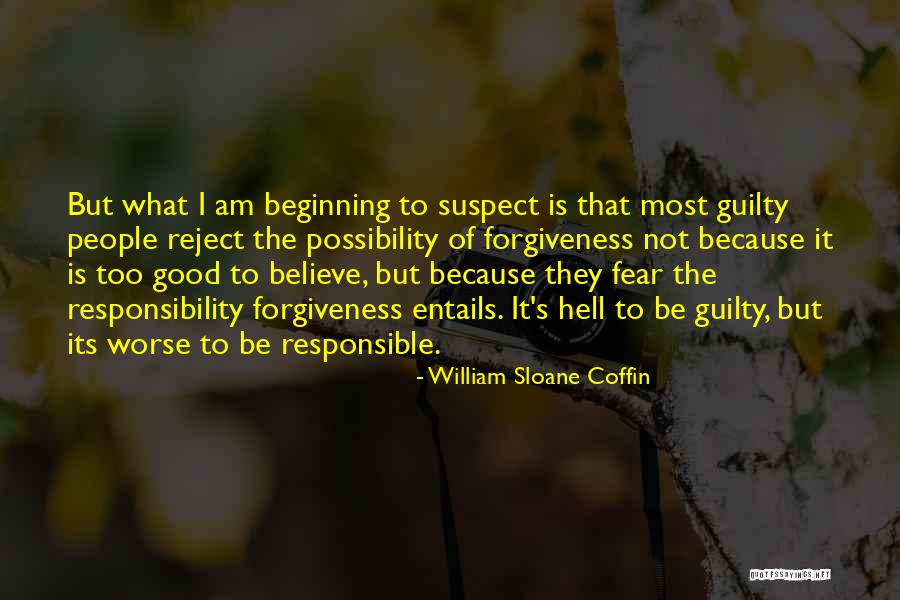 But what I am beginning to suspect is that most guilty people reject the possibility of forgiveness not because it is too good to believe, but because they fear the responsibility forgiveness entails. It's hell to be guilty, but its worse to be responsible. — William Sloane Coffin
I'll give you what you want, Sloane," he said. "What we both want. But think long and hard before you come to me. There are things that I like. Things that I want and expect from the woman in my bed. And I don't play by anyone's rules but my own. — J. Kenner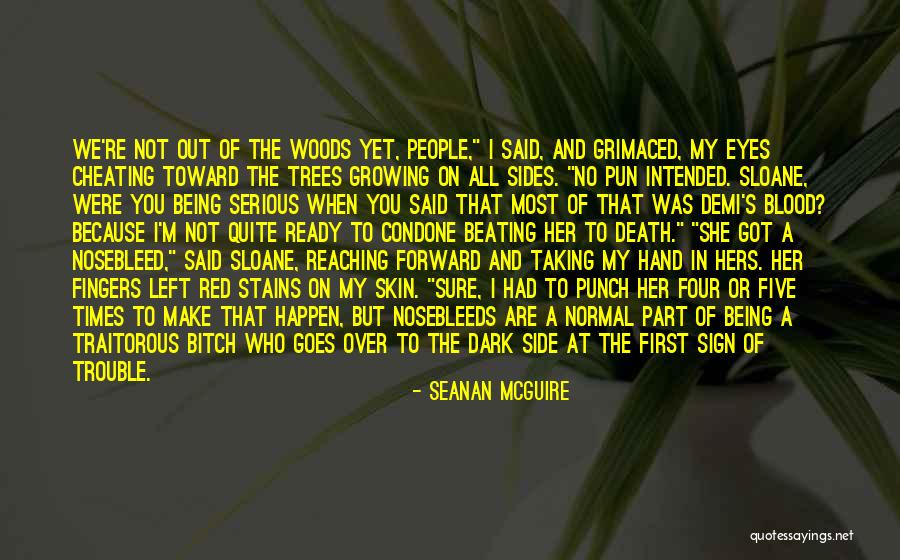 We're not out of the woods yet, people," I said, and grimaced, my eyes cheating toward the trees growing on all sides. "No pun intended. Sloane, were you being serious when you said that most of that was Demi's blood? Because I'm not quite ready to condone beating her to death." "She got a nosebleed," said Sloane, reaching forward and taking my hand in hers. Her fingers left red stains on my skin. "Sure, I had to punch her four or five times to make that happen, but nosebleeds are a normal part of being a traitorous bitch who goes over to the dark side at the first sign of trouble. — Seanan McGuire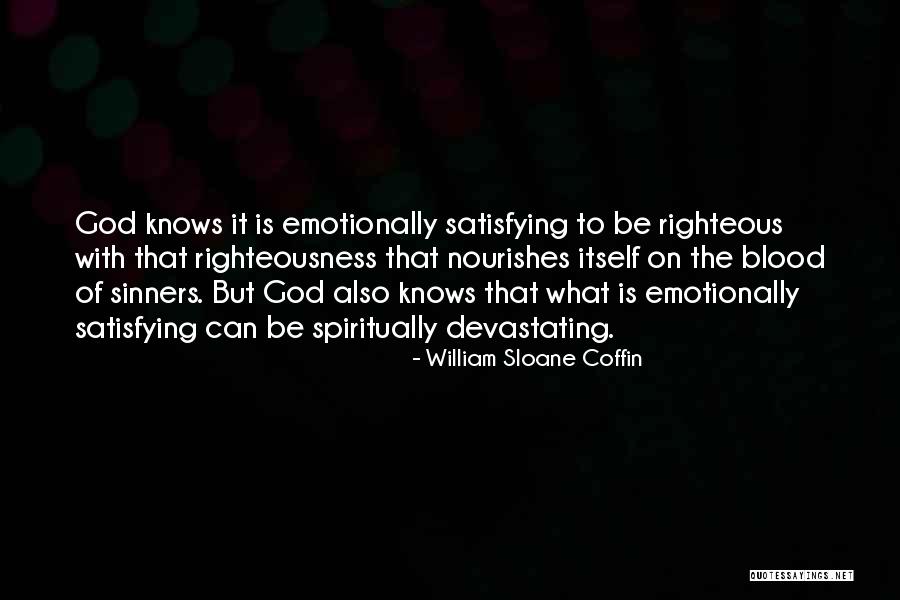 God knows it is emotionally satisfying to be righteous with that righteousness that nourishes itself on the blood of sinners. But God also knows that what is emotionally satisfying can be spiritually devastating. — William Sloane Coffin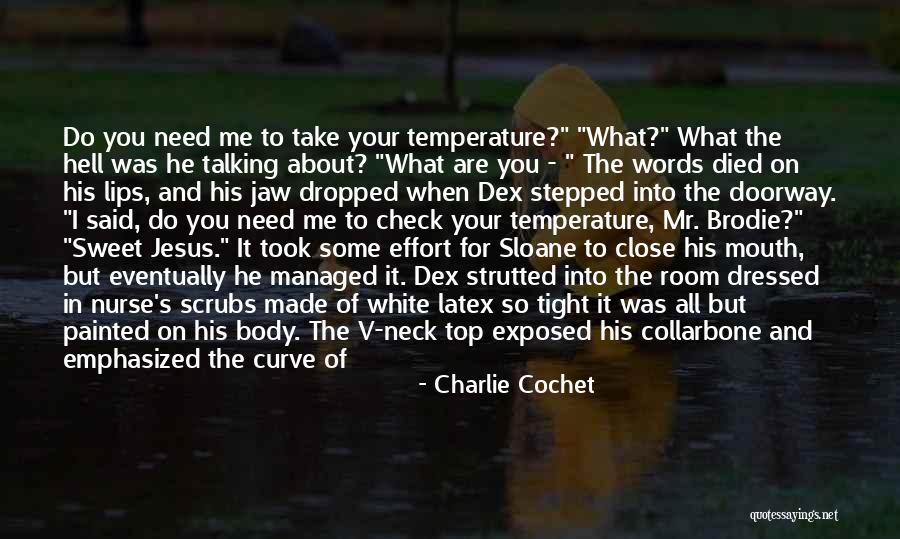 Do you need me to take your temperature?" "What?" What the hell was he talking about? "What are you - " The words died on his lips, and his jaw dropped when Dex stepped into the doorway. "I said, do you need me to check your temperature, Mr. Brodie?" "Sweet Jesus." It took some effort for Sloane to close his mouth, but eventually he managed it. Dex strutted into the room dressed in nurse's scrubs made of white latex so tight it was all but painted on his body. The V-neck top exposed his collarbone and emphasized the curve of every muscle, from his lean sculpted torso, to his muscular legs, and the prominent outline of his hard dick. The white was a stark contrast against his tanned skin. Holy hell, his partner looked like something out of a porn magazine. Wait. — Charlie Cochet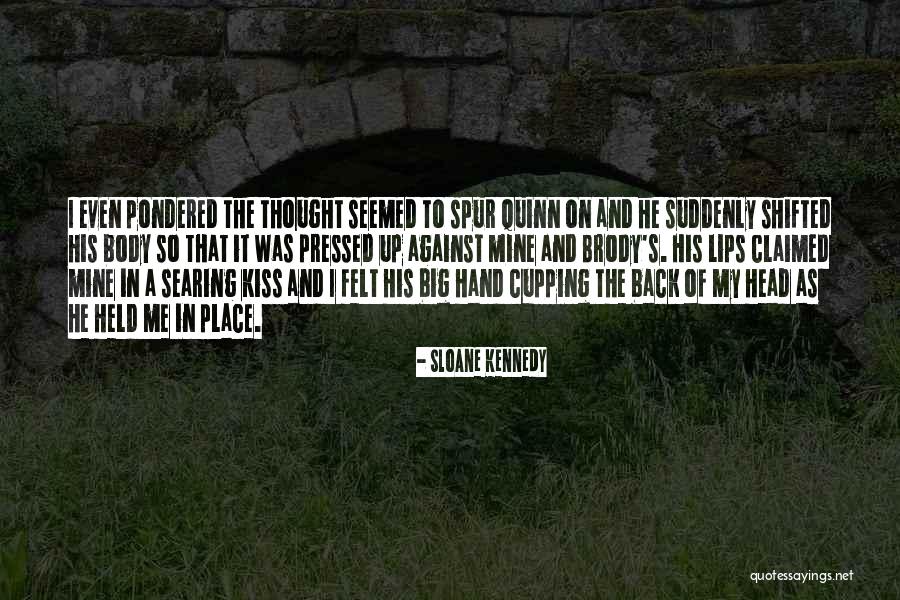 I even pondered the thought seemed to spur Quinn on and he suddenly shifted his body so that it was pressed up against mine and Brody's. His lips claimed mine in a searing kiss and I felt his big hand cupping the back of my head as he held me in place. — Sloane Kennedy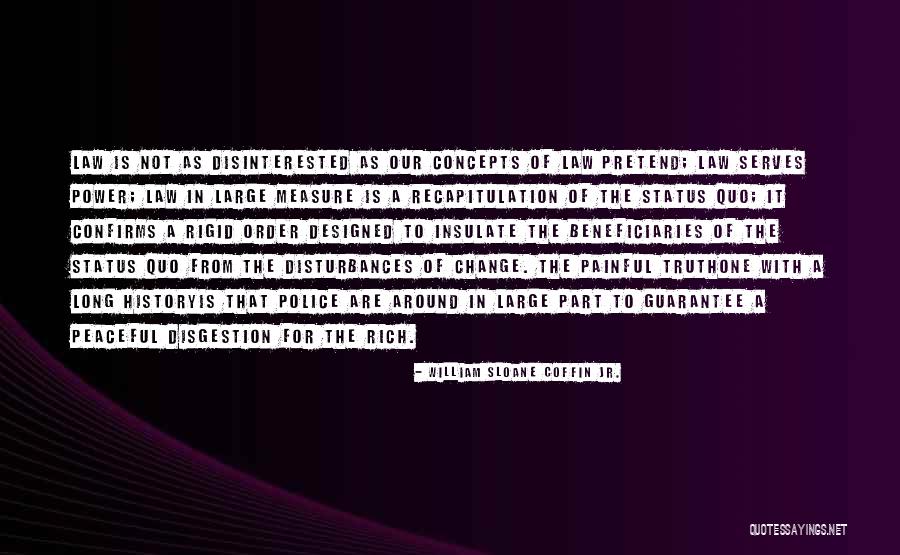 Law is not as disinterested as our concepts of law pretend; law serves power; law in large measure is a recapitulation of the status quo; it confirms a rigid order designed to insulate the beneficiaries of the status quo from the disturbances of change. The painful truth
one with a long history
is that police are around in large part to guarantee a peaceful disgestion for the rich. — William Sloane Coffin Jr.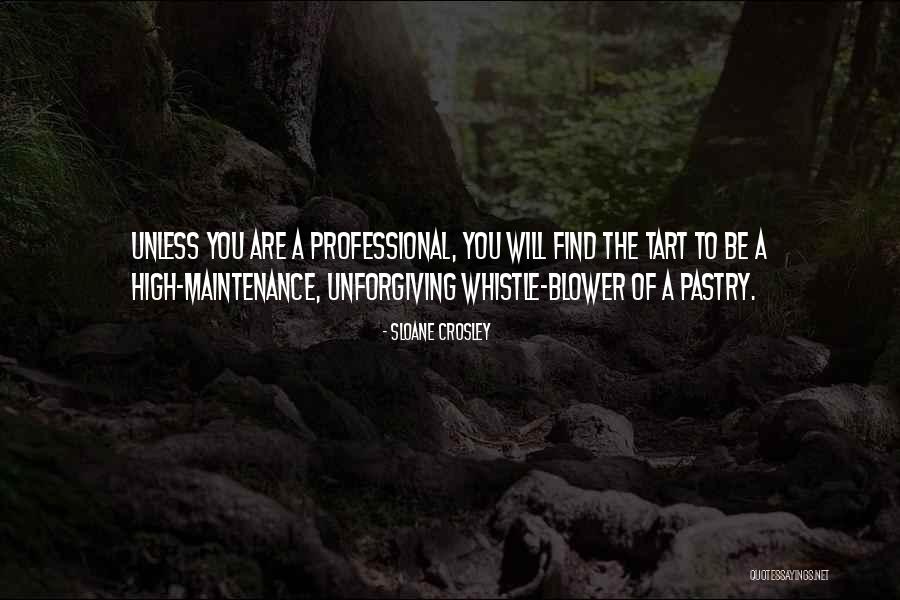 Unless you are a professional, you will find the tart to be a high-maintenance, unforgiving whistle-blower of a pastry. — Sloane Crosley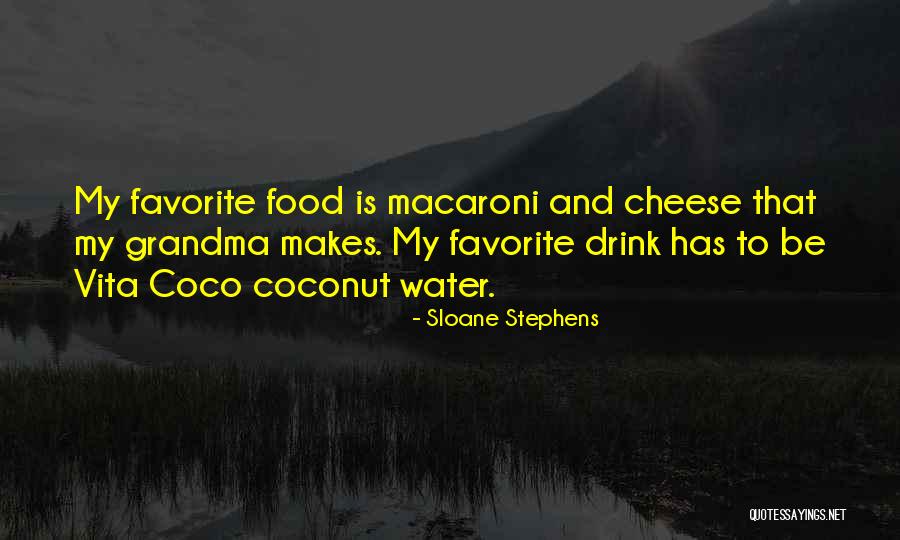 My favorite food is macaroni and cheese that my grandma makes. My favorite drink has to be Vita Coco coconut water. — Sloane Stephens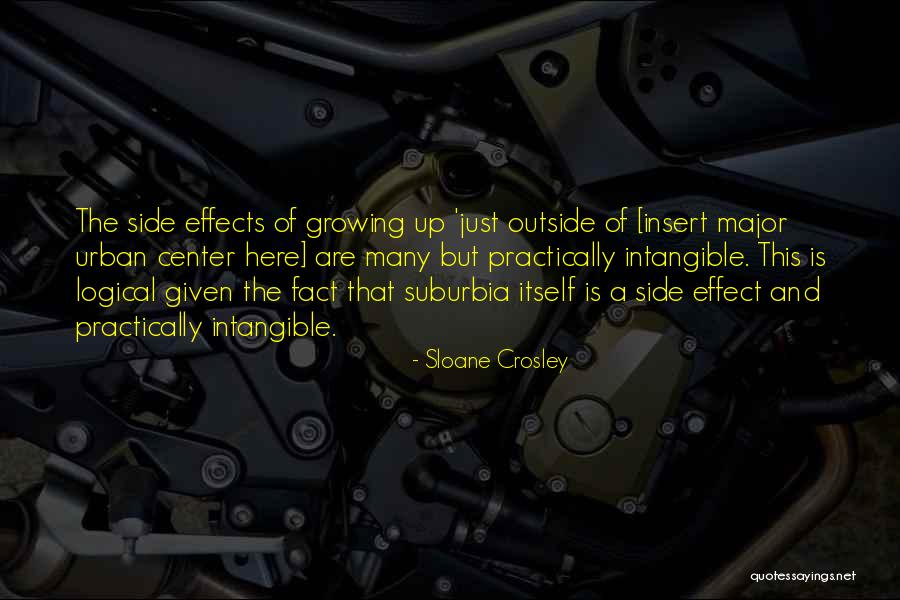 The side effects of growing up 'just outside of [insert major urban center here] are many but practically intangible. This is logical given the fact that suburbia itself is a side effect and practically intangible. — Sloane Crosley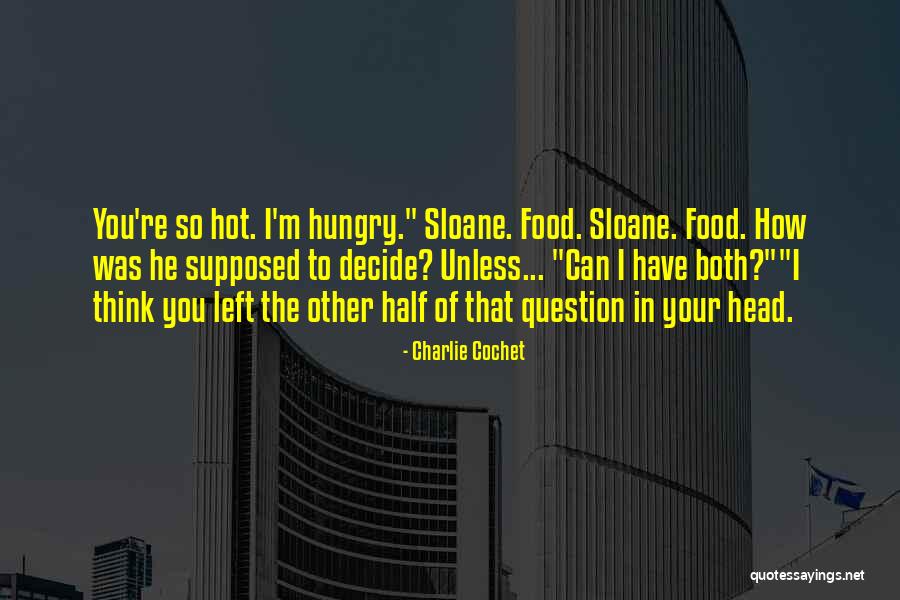 You're so hot. I'm hungry." Sloane. Food. Sloane. Food. How was he supposed to decide? Unless... "Can I have both?"
"I think you left the other half of that question in your head. — Charlie Cochet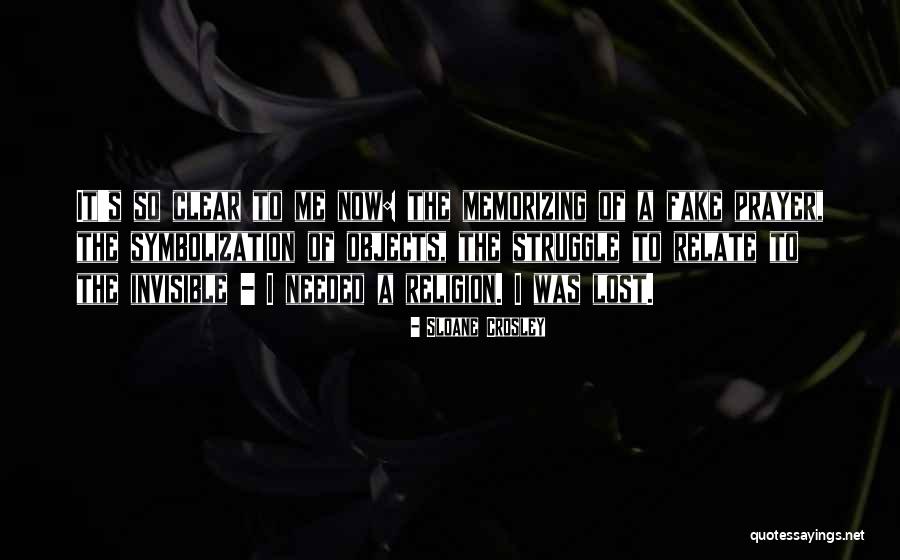 It's so clear to me now: the memorizing of a fake prayer, the symbolization of objects, the struggle to relate to the invisible - I needed a religion. I was lost. — Sloane Crosley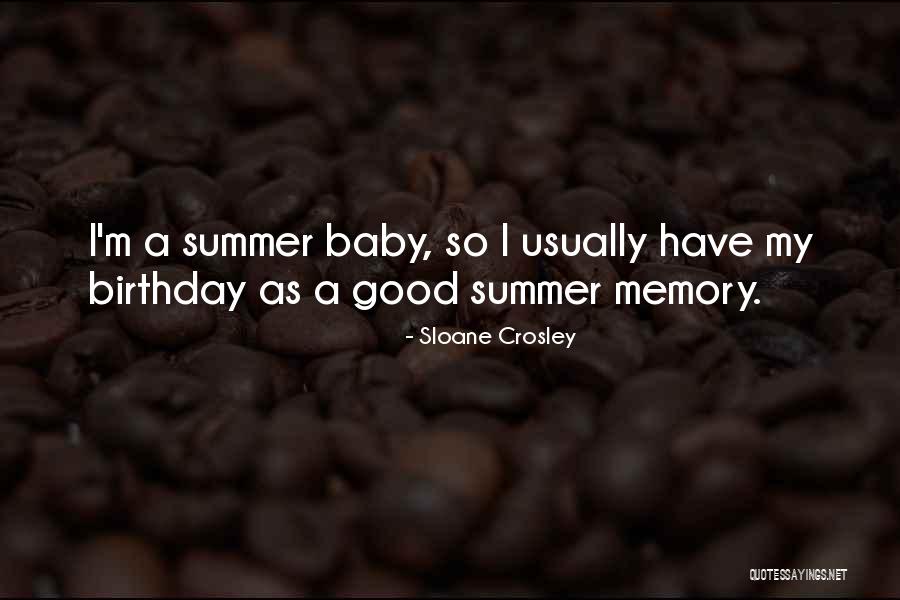 I'm a summer baby, so I usually have my birthday as a good summer memory. — Sloane Crosley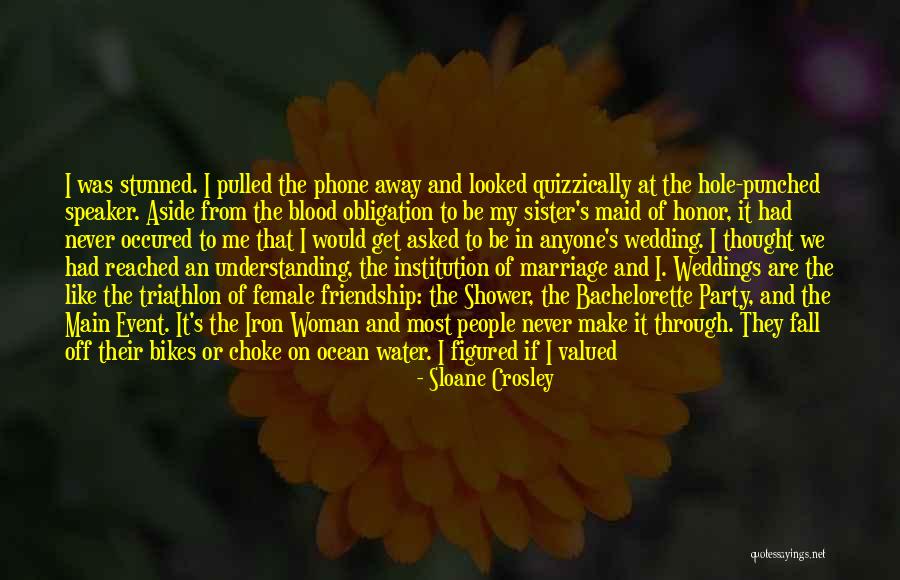 I was stunned. I pulled the phone away and looked quizzically at the hole-punched speaker. Aside from the blood obligation to be my sister's maid of honor, it had never occured to me that I would get asked to be in anyone's wedding. I thought we had reached an understanding, the institution of marriage and I. Weddings are the like the triathlon of female friendship: the Shower, the Bachelorette Party, and the Main Event. It's the Iron Woman and most people never make it through. They fall off their bikes or choke on ocean water. I figured if I valued my life, I'd stay away from weddings and they'd stay away from me. — Sloane Crosley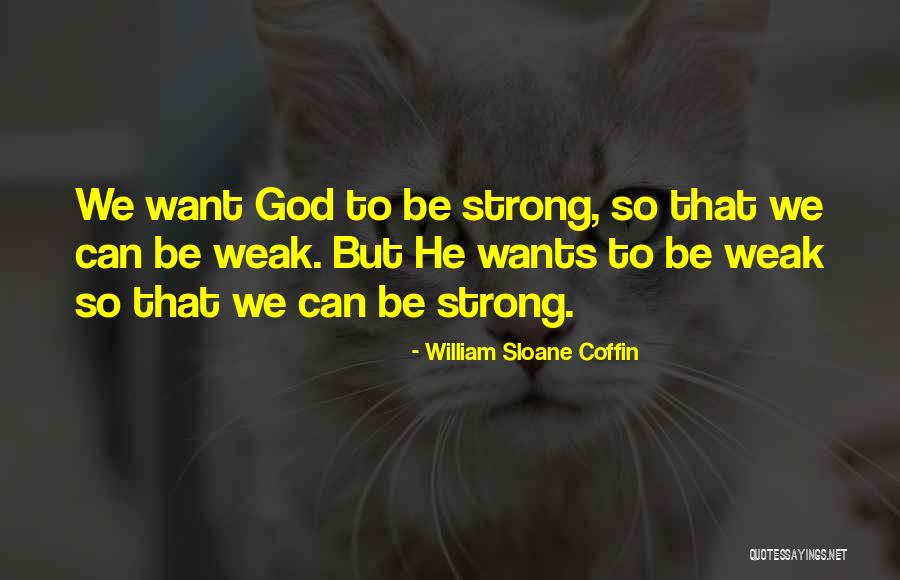 We want God to be strong, so that we can be weak. But He wants to be weak so that we can be strong. — William Sloane Coffin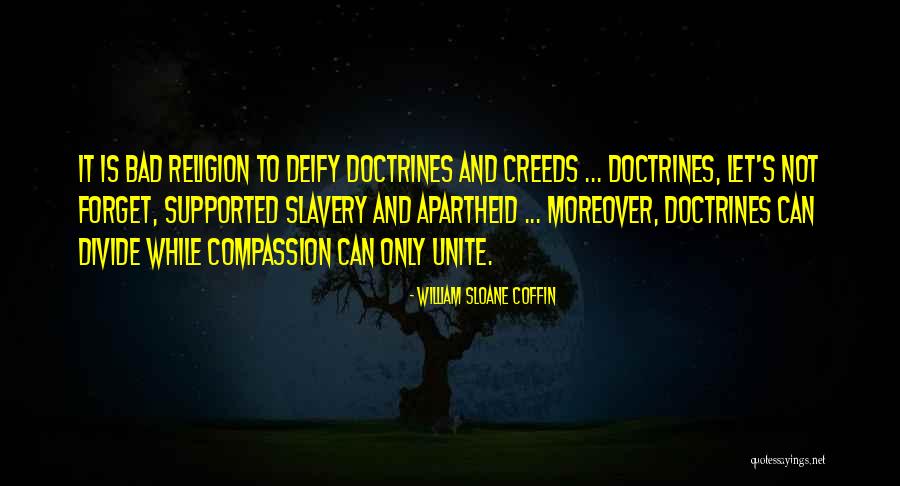 It is bad religion to deify doctrines and creeds ... Doctrines, let's not forget, supported slavery and apartheid ... Moreover, doctrines can divide while compassion can only unite. — William Sloane Coffin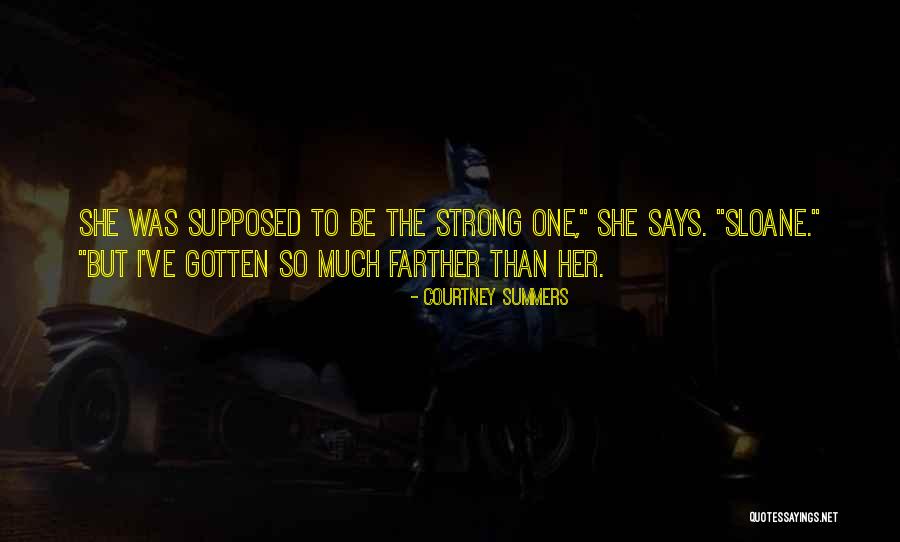 She was supposed to be the strong one," she says.
"Sloane."
"But I've gotten so much farther than her. — Courtney Summers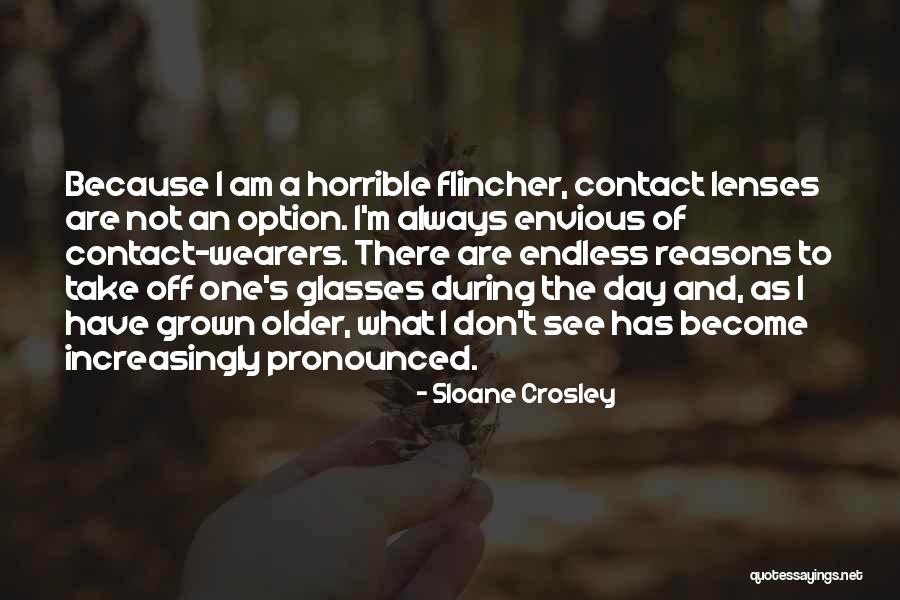 Because I am a horrible flincher, contact lenses are not an option. I'm always envious of contact-wearers. There are endless reasons to take off one's glasses during the day and, as I have grown older, what I don't see has become increasingly pronounced. — Sloane Crosley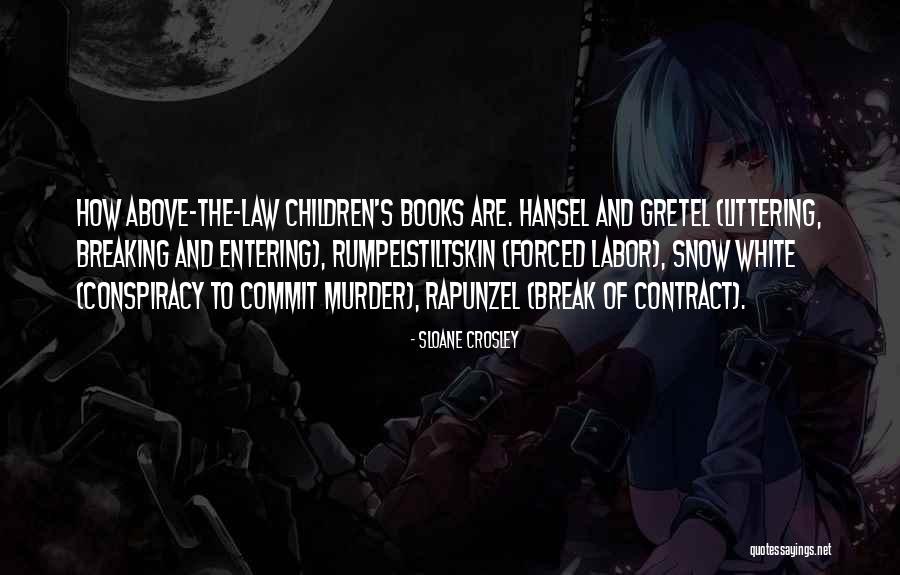 How above-the-law children's books are. Hansel and Gretel (littering, breaking and entering), Rumpelstiltskin (forced labor), Snow White (conspiracy to commit murder), Rapunzel (break of contract). — Sloane Crosley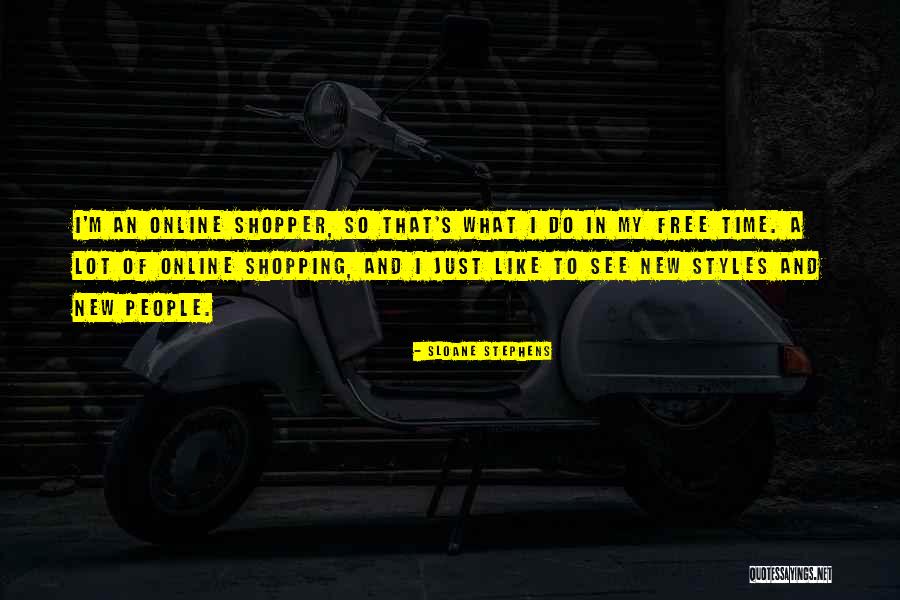 I'm an online shopper, so that's what I do in my free time. A lot of online shopping, and I just like to see new styles and new people. — Sloane Stephens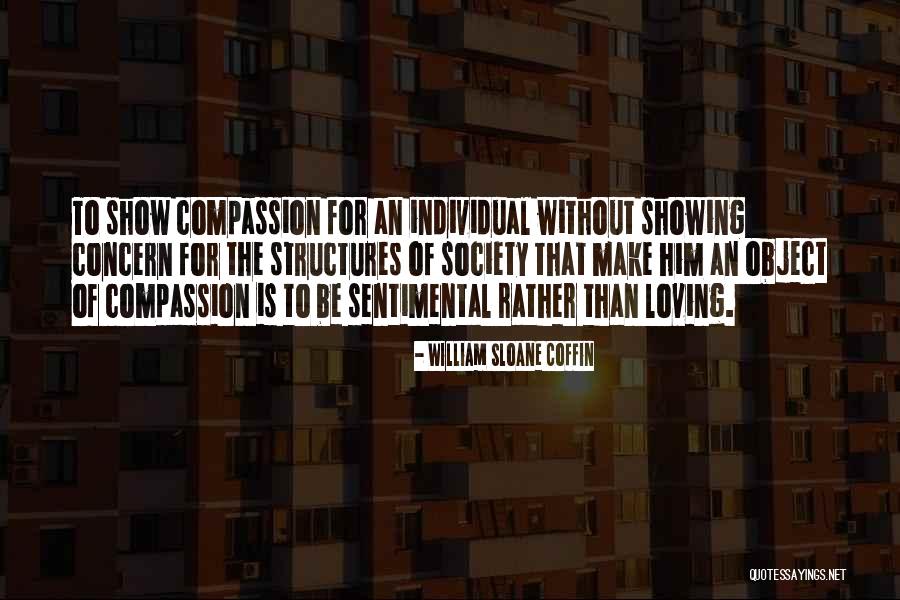 To show compassion for an individual without showing concern for the structures of society that make him an object of compassion is to be sentimental rather than loving. — William Sloane Coffin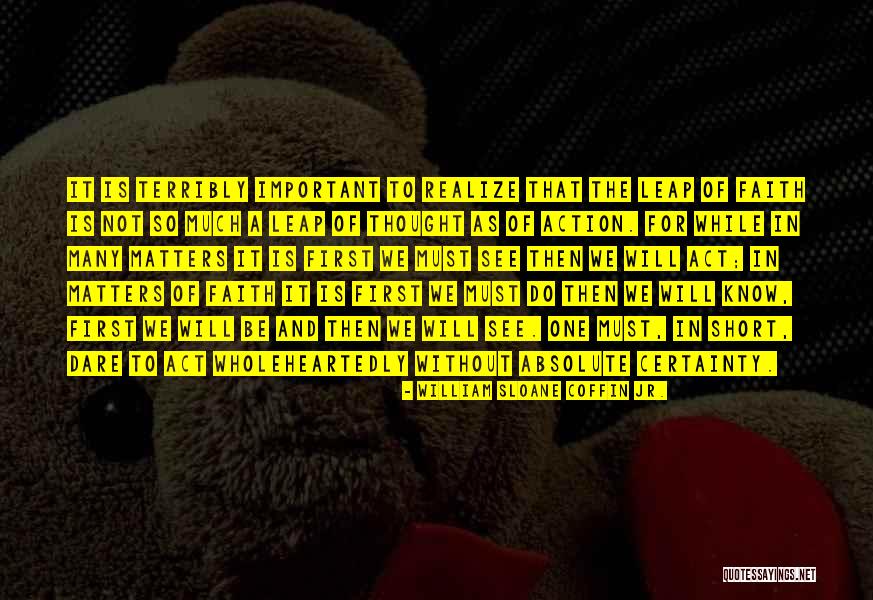 It is terribly important to realize that the leap of faith is not so much a leap of thought as of action. For while in many matters it is first we must see then we will act; in matters of faith it is first we must do then we will know, first we will be and then we will see. One must, in short, dare to act wholeheartedly without absolute certainty. — William Sloane Coffin Jr.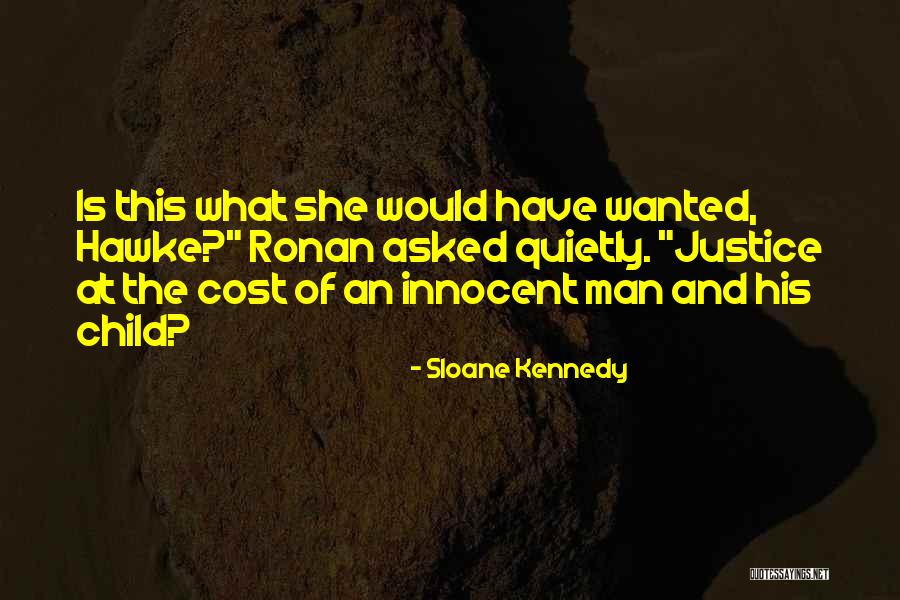 Is this what she would have wanted, Hawke?" Ronan asked quietly. "Justice at the cost of an innocent man and his child? — Sloane Kennedy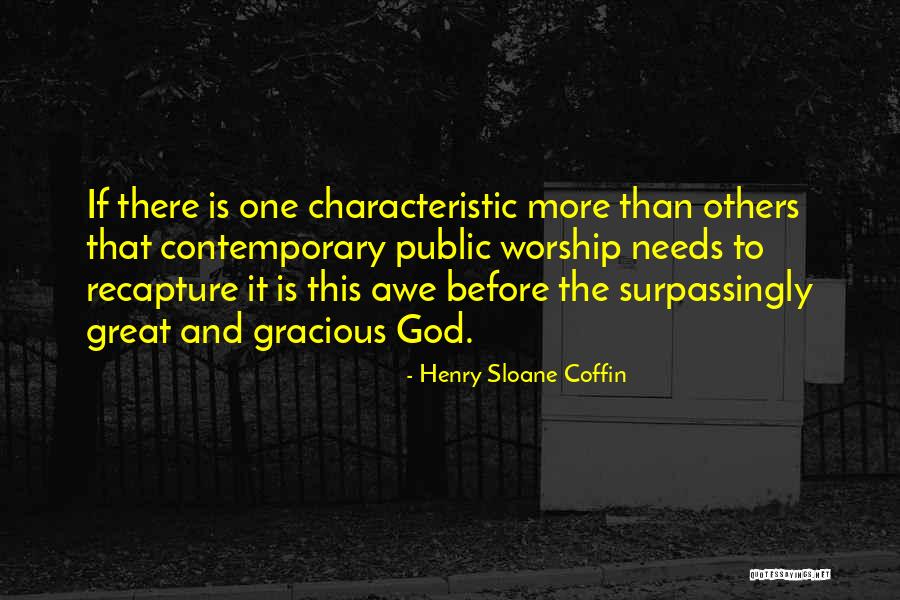 If there is one characteristic more than others that contemporary public worship needs to recapture it is this awe before the surpassingly great and gracious God. — Henry Sloane Coffin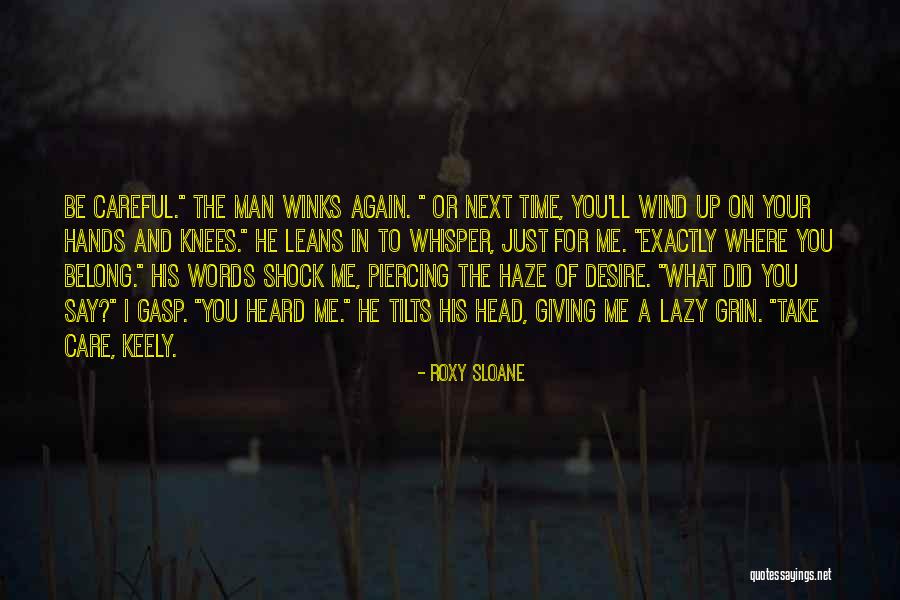 Be careful." The man winks again. " Or next time, you'll wind up on your hands and knees." He leans in to whisper, just for me. "Exactly where you belong." His words shock me, piercing the haze of desire. "What did you say?" I gasp. "You heard me." He tilts his head, giving me a lazy grin. "Take care, Keely. — Roxy Sloane
And there's something about having an especially different name that makes it difficult to imagine what you would be like as a Jennifer. — Sloane Crosley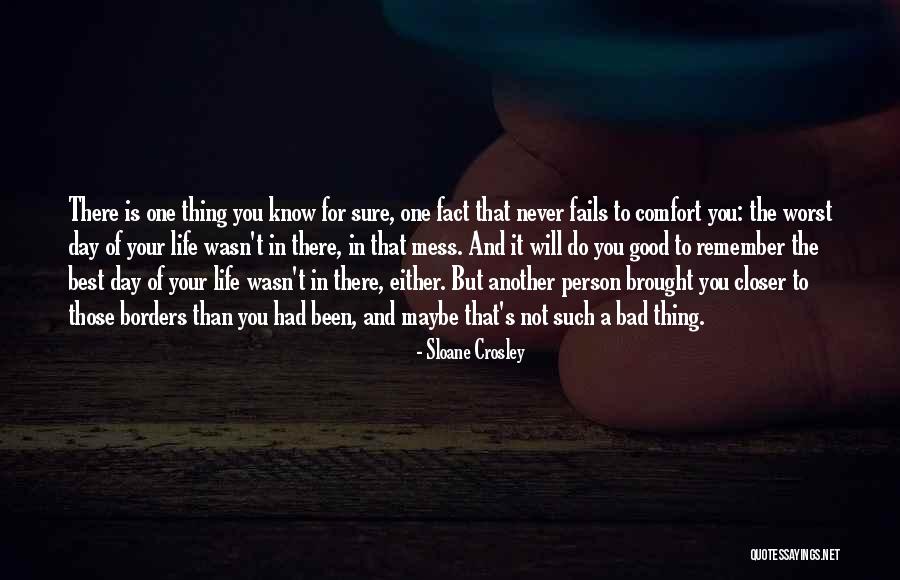 There is one thing you know for sure, one fact that never fails to comfort you: the worst day of your life wasn't in there, in that mess. And it will do you good to remember the best day of your life wasn't in there, either. But another person brought you closer to those borders than you had been, and maybe that's not such a bad thing. — Sloane Crosley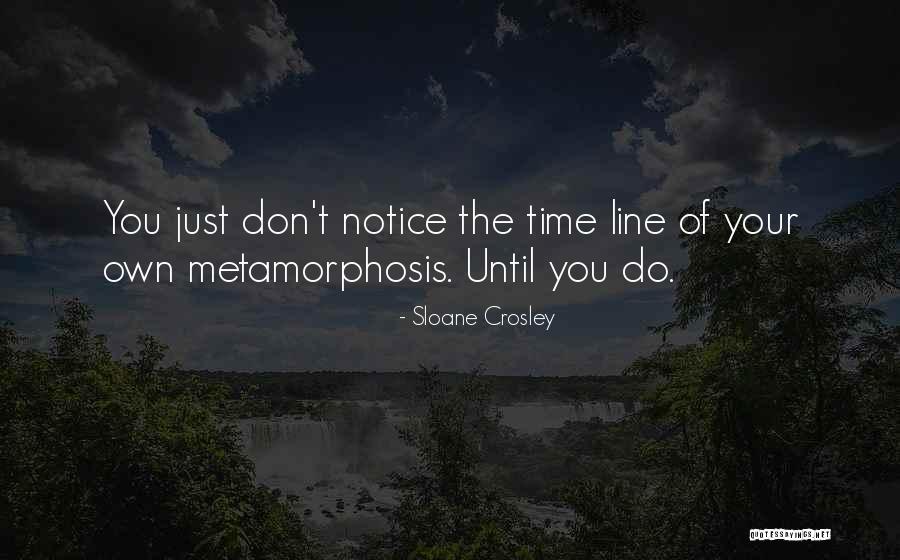 You just don't notice the time line of your own metamorphosis. Until you do. — Sloane Crosley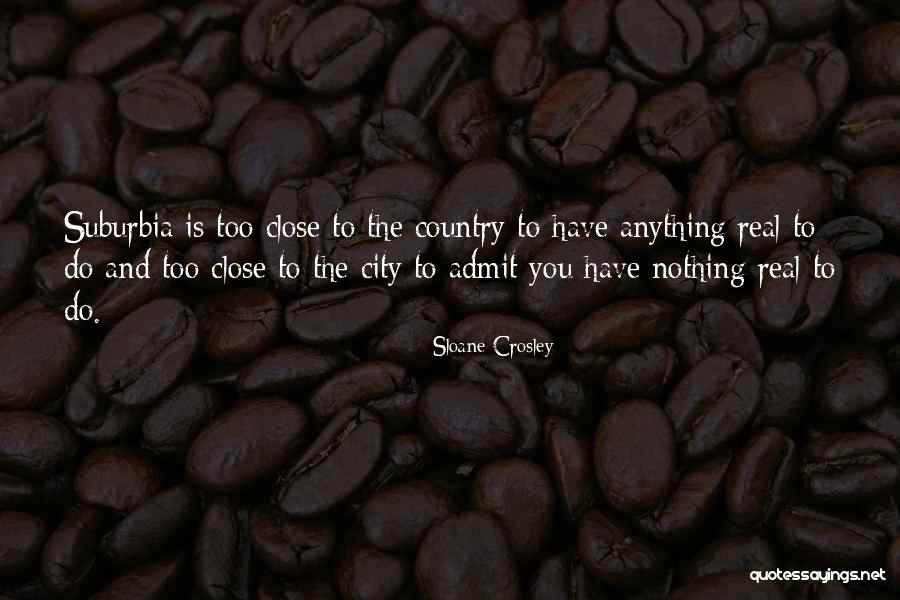 Suburbia is too close to the country to have anything real to do and too close to the city to admit you have nothing real to do. — Sloane Crosley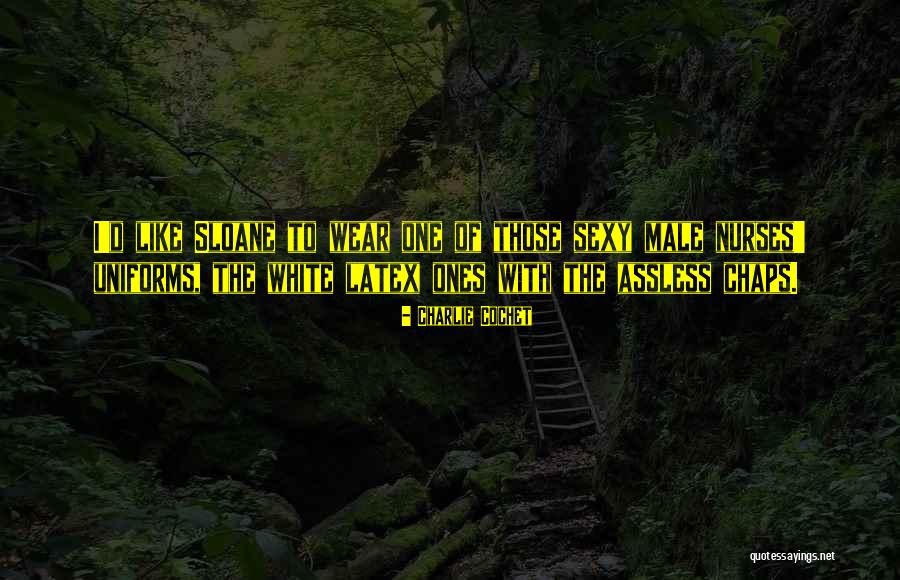 I'd like Sloane to wear one of those sexy male nurses' uniforms, the white latex ones with the assless chaps. — Charlie Cochet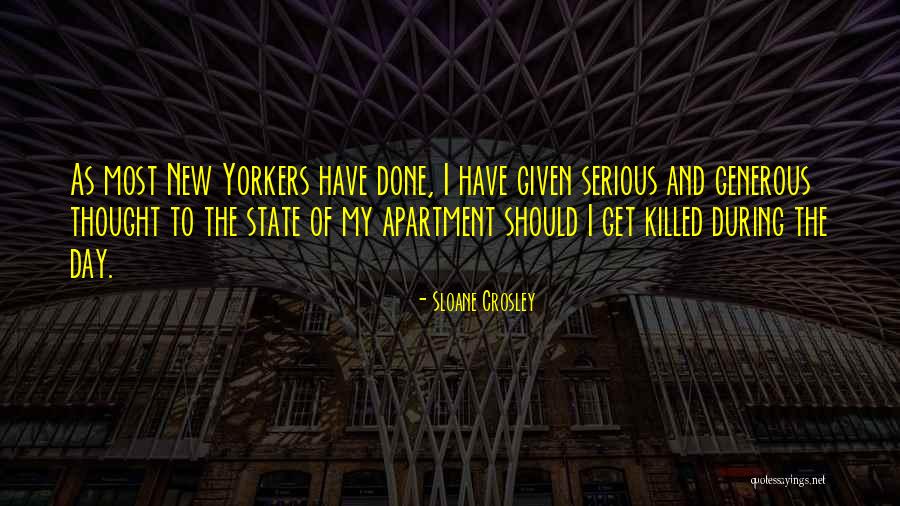 As most New Yorkers have done, I have given serious and generous thought to the state of my apartment should I get killed during the day. — Sloane Crosley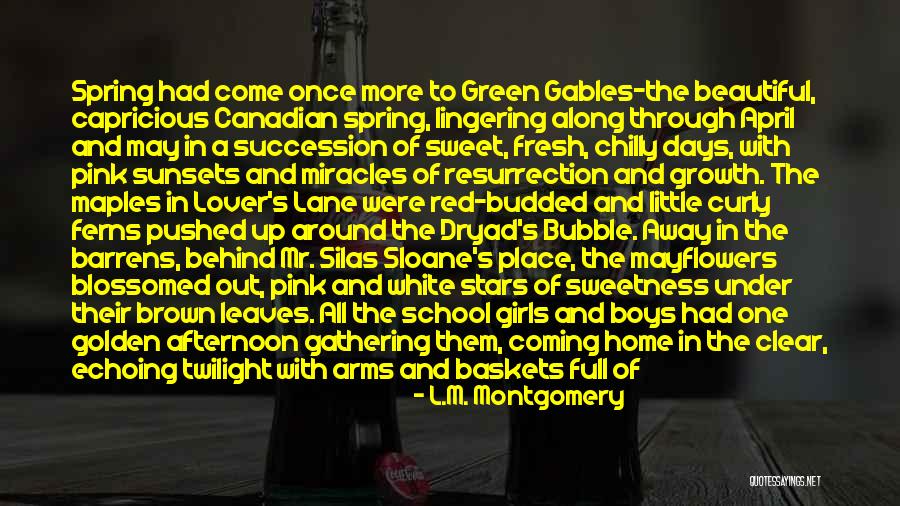 Spring had come once more to Green Gables-the beautiful, capricious Canadian spring, lingering along through April and may in a succession of sweet, fresh, chilly days, with pink sunsets and miracles of resurrection and growth. The maples in Lover's Lane were red-budded and little curly ferns pushed up around the Dryad's Bubble. Away in the barrens, behind Mr. Silas Sloane's place, the mayflowers blossomed out, pink and white stars of sweetness under their brown leaves. All the school girls and boys had one golden afternoon gathering them, coming home in the clear, echoing twilight with arms and baskets full of flowery spoil. — L.M. Montgomery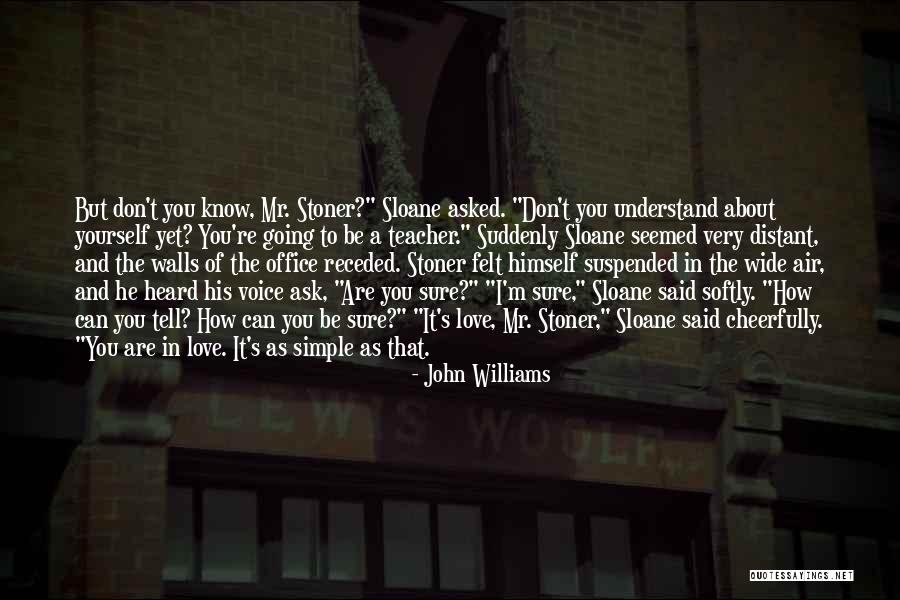 But don't you know, Mr. Stoner?" Sloane asked. "Don't you understand about yourself yet? You're going to be a teacher."
Suddenly Sloane seemed very distant, and the walls of the office receded. Stoner felt himself suspended in the wide air, and he heard his voice ask, "Are you sure?"
"I'm sure," Sloane said softly.
"How can you tell? How can you be sure?"
"It's love, Mr. Stoner," Sloane said cheerfully. "You are in love. It's as simple as that. — John Williams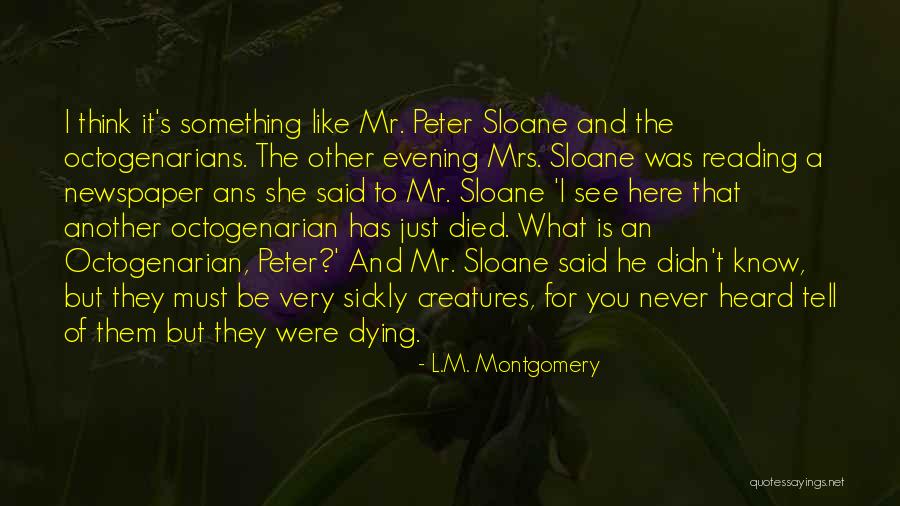 I think it's something like Mr. Peter Sloane and the octogenarians. The other evening Mrs. Sloane was reading a newspaper ans she said to Mr. Sloane 'I see here that another octogenarian has just died. What is an Octogenarian, Peter?' And Mr. Sloane said he didn't know, but they must be very sickly creatures, for you never heard tell of them but they were dying. — L.M. Montgomery