Most Likeable Love Quotes & Sayings
Enjoy reading and share 7 famous quotes about Most Likeable Love with everyone.
Top Most Likeable Love Quotes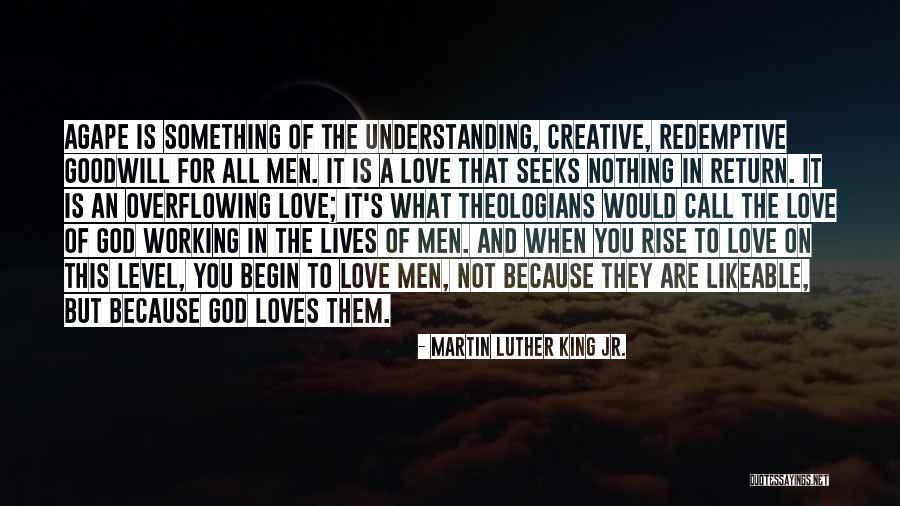 Agape is something of the understanding, creative, redemptive goodwill for all men. It is a love that seeks nothing in return. It is an overflowing love; it's what theologians would call the love of God working in the lives of men. And when you rise to love on this level, you begin to love men, not because they are likeable, but because God loves them. — Martin Luther King Jr.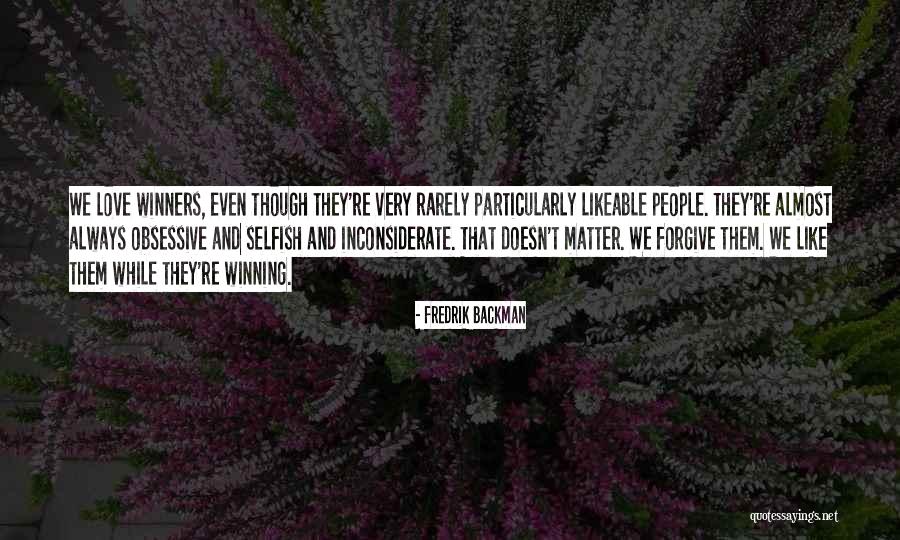 We love winners, even though they're very rarely particularly likeable people. They're almost always obsessive and selfish and inconsiderate. That doesn't matter. We forgive them. We like them while they're winning. — Fredrik Backman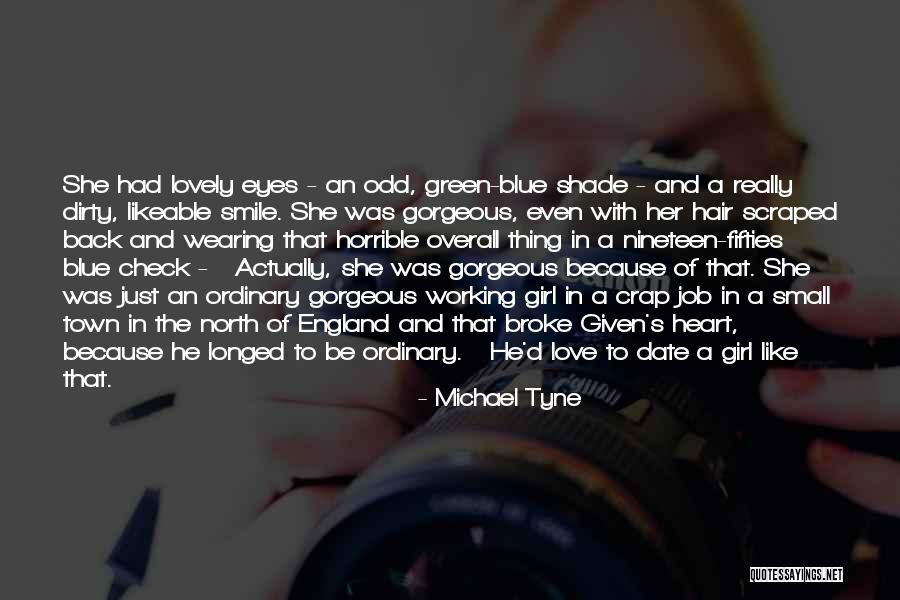 She had lovely eyes - an odd, green-blue shade - and a really dirty, likeable smile. She was gorgeous, even with her hair scraped back and wearing that horrible overall thing in a nineteen-fifties blue check - Actually, she was gorgeous because of that. She was just an ordinary gorgeous working girl in a crap job in a small town in the north of England and that broke Given's heart, because he longed to be ordinary. He'd love to date a girl like that. — Michael Tyne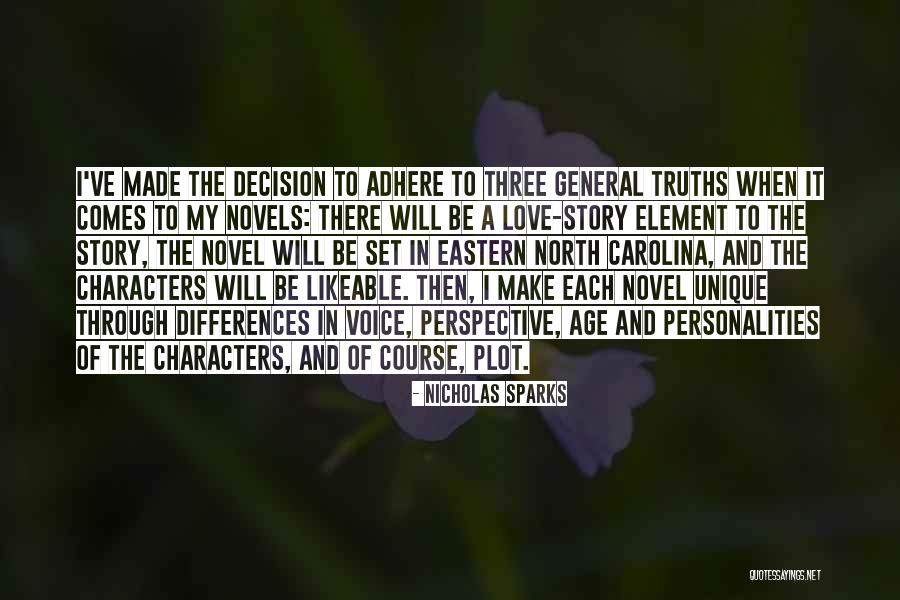 I've made the decision to adhere to three general truths when it comes to my novels: There will be a love-story element to the story, the novel will be set in eastern North Carolina, and the characters will be likeable. Then, I make each novel unique through differences in voice, perspective, age and personalities of the characters, and of course, plot. — Nicholas Sparks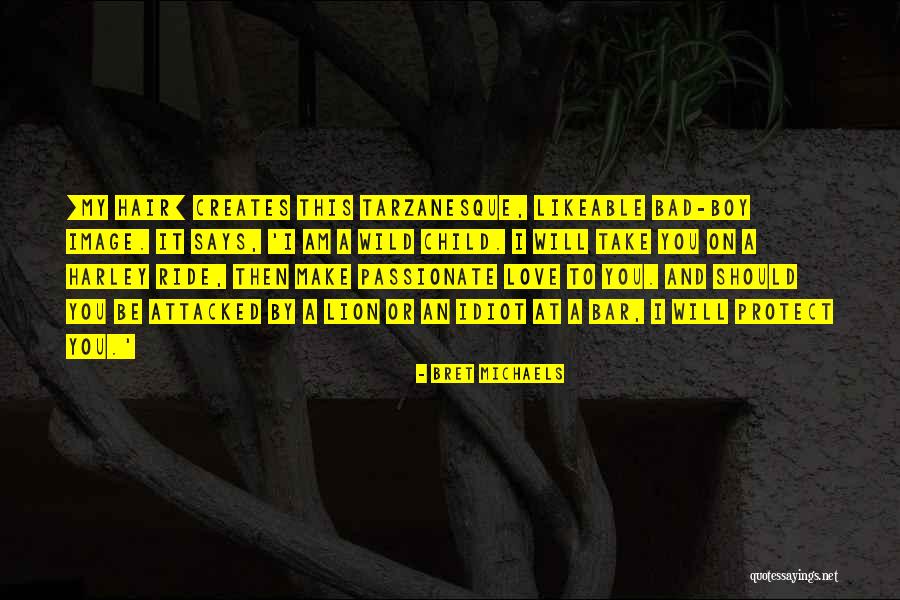 [My hair] creates this Tarzanesque, likeable bad-boy image. It says, 'I am a wild child. I will take you on a Harley ride, then make passionate love to you. And should you be attacked by a lion or an idiot at a bar, I will protect you.' — Bret Michaels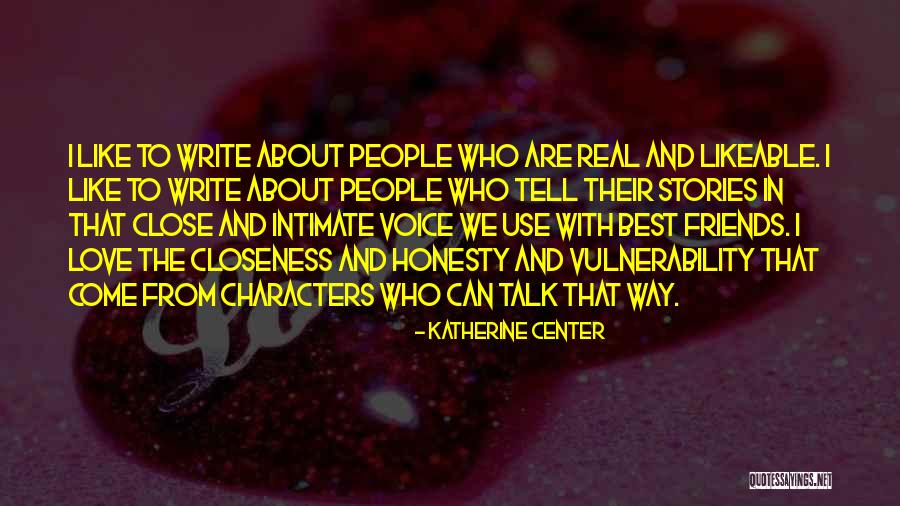 I like to write about people who are real and likeable. I like to write about people who tell their stories in that close and intimate voice we use with best friends. I love the closeness and honesty and vulnerability that come from characters who can talk that way. — Katherine Center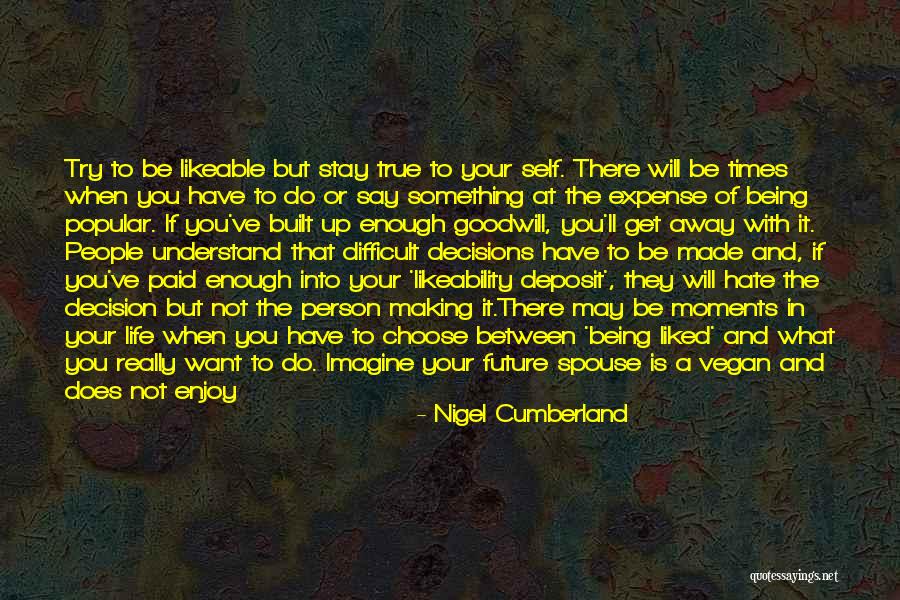 Try to be likeable but stay true to your self. There will be times when you have to do or say something at the expense of being popular. If you've built up enough goodwill, you'll get away with it. People understand that difficult decisions have to be made and, if you've paid enough into your 'likeability deposit', they will hate the decision but not the person making it.

There may be moments in your life when you have to choose between 'being liked' and what you really want to do. Imagine your future spouse is a vegan and does not enjoy being with people who eat meat. Could you imagine putting aside your beliefs and feelings, to show support, love and understanding for your partner's? — Nigel Cumberland