Quotes & Sayings About Miranda Tempest
Enjoy reading and share 4 famous quotes about Miranda Tempest with everyone.
Top Miranda Tempest Quotes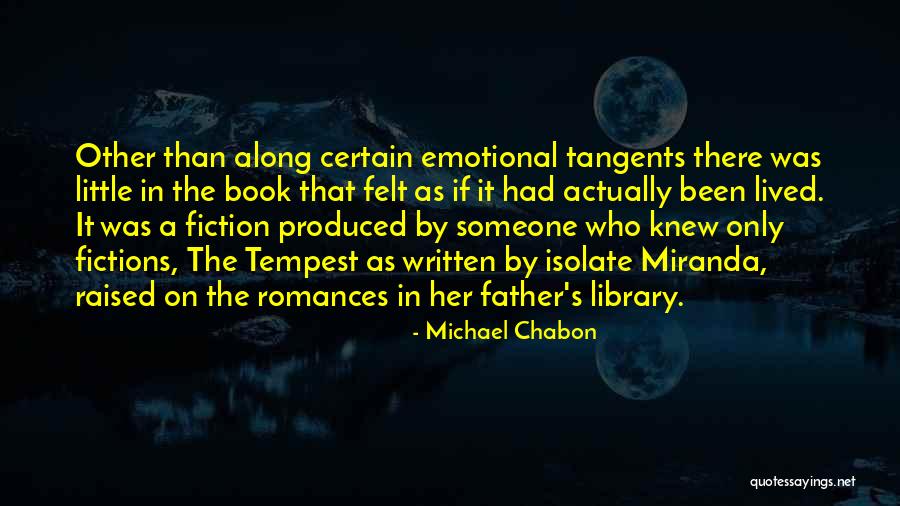 Other than along certain emotional tangents there was little in the book that felt as if it had actually been lived. It was a fiction produced by someone who knew only fictions, The Tempest as written by isolate Miranda, raised on the romances in her father's library. — Michael Chabon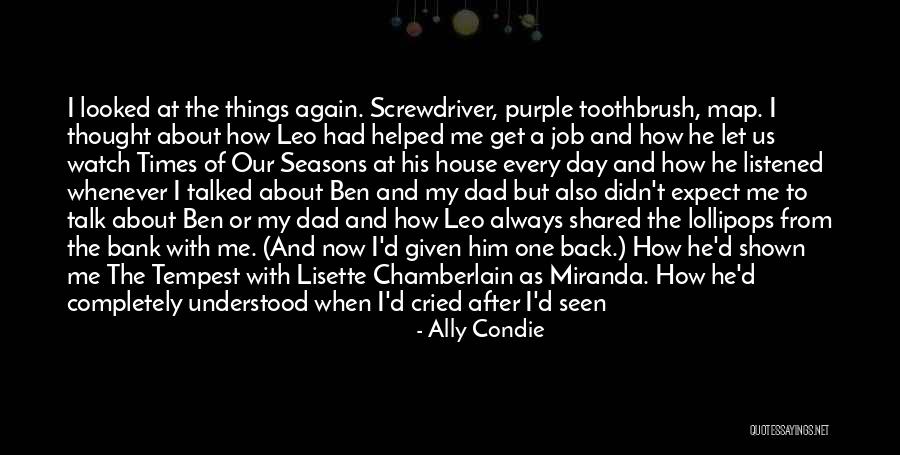 I looked at the things again. Screwdriver, purple toothbrush, map. I thought about how Leo had helped me get a job and how he let us watch Times of Our Seasons at his house every day and how he listened whenever I talked about Ben and my dad but also didn't expect me to talk about Ben or my dad and how Leo always shared the lollipops from the bank with me. (And now I'd given him one back.) How he'd shown me The Tempest with Lisette Chamberlain as Miranda. How he'd completely understood when I'd cried after I'd seen it.
And a thought came to my mind. Even though I'd only known him for part of a summer.
Leo Bishop might be the best friend I'd ever had. — Ally Condie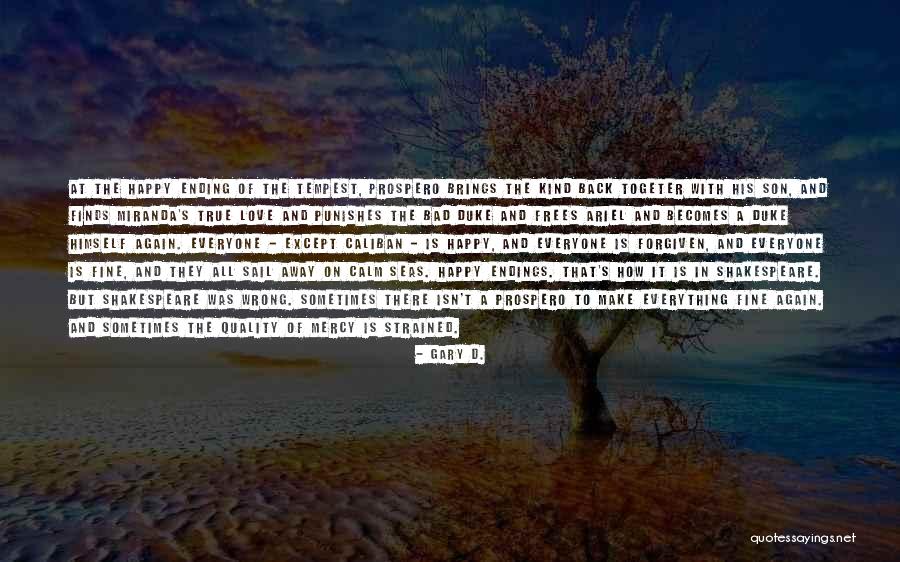 At the happy ending of the Tempest, Prospero brings the kind back togeter with his son, and finds Miranda's true love and punishes the bad duke and frees Ariel and becomes a duke himself again. Everyone - except Caliban - is happy, and everyone is forgiven, and everyone is fine, and they all sail away on calm seas. Happy endings. That's how it is in Shakespeare. But Shakespeare was wrong. Sometimes there isn't a Prospero to make everything fine again. And sometimes the quality of mercy is strained. — Gary D.