Quotes & Sayings About Millipedes
Enjoy reading and share 1 famous quotes about Millipedes with everyone.
Top Millipedes Quotes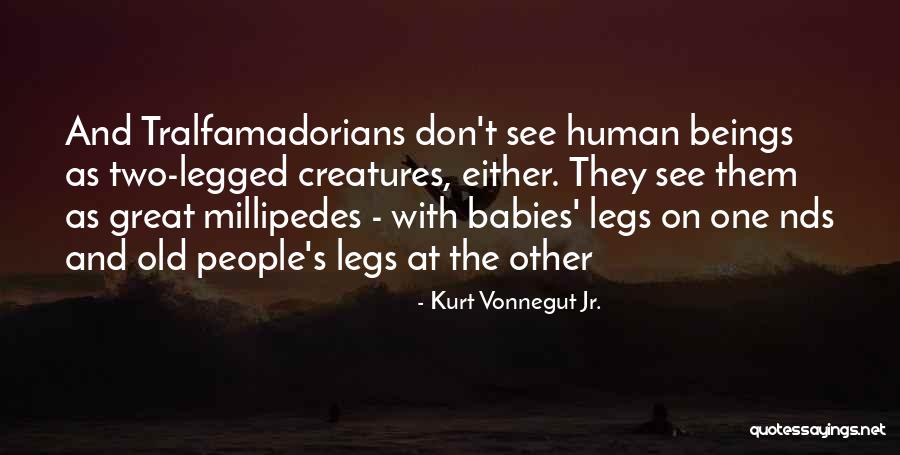 And Tralfamadorians don't see human beings as two-legged creatures, either. They see them as great millipedes - with babies' legs on one nds and old people's legs at the other — Kurt Vonnegut Jr.