May This Diwali Quotes & Sayings
Enjoy reading and share 10 famous quotes about May This Diwali with everyone.
Top May This Diwali Quotes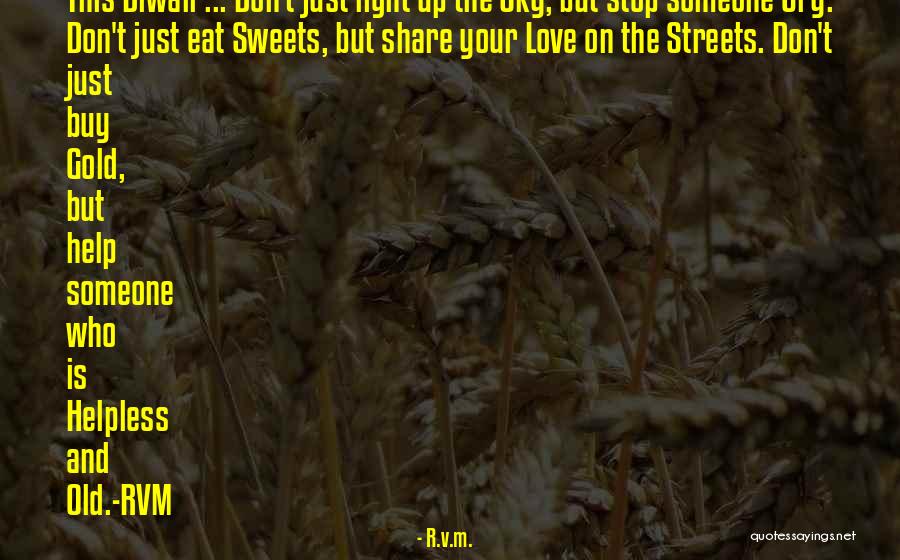 This Diwali ... Don't just light up the Sky, but stop someone Cry. Don't just eat Sweets, but share your Love on the Streets. Don't just buy Gold, but help someone who is Helpless and Old.-RVM — R.v.m.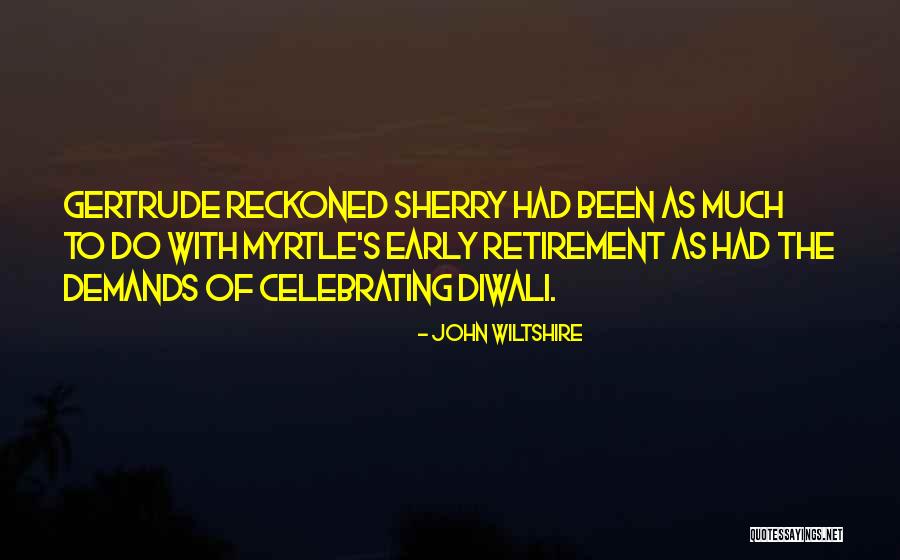 Gertrude reckoned sherry had been as much to do with Myrtle's early retirement as had the demands of celebrating Diwali. — John Wiltshire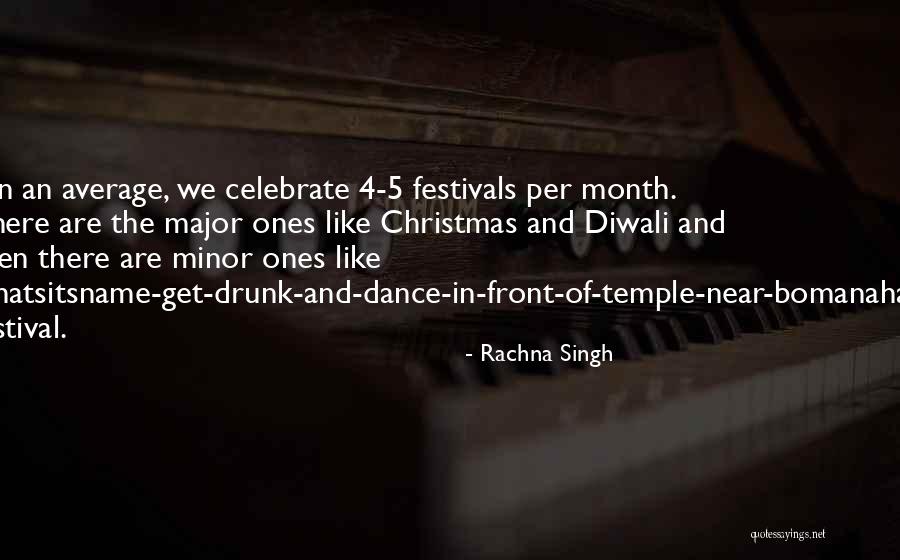 On an average, we celebrate 4-5 festivals per month. There are the major ones like Christmas and Diwali and then there are minor ones like whatsitsname-get-drunk-and-dance-in-front-of-temple-near-bomanahalli festival. — Rachna Singh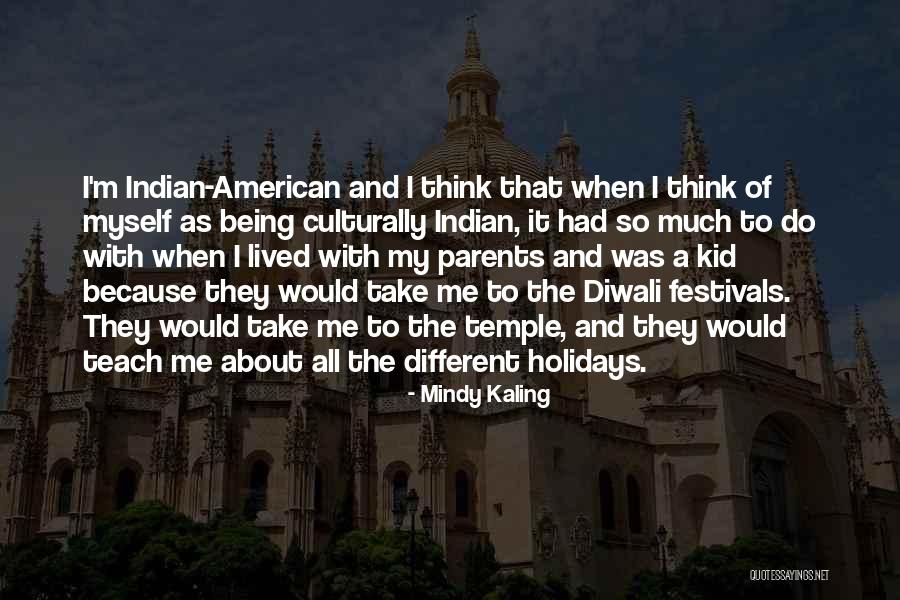 I'm Indian-American and I think that when I think of myself as being culturally Indian, it had so much to do with when I lived with my parents and was a kid because they would take me to the Diwali festivals. They would take me to the temple, and they would teach me about all the different holidays. — Mindy Kaling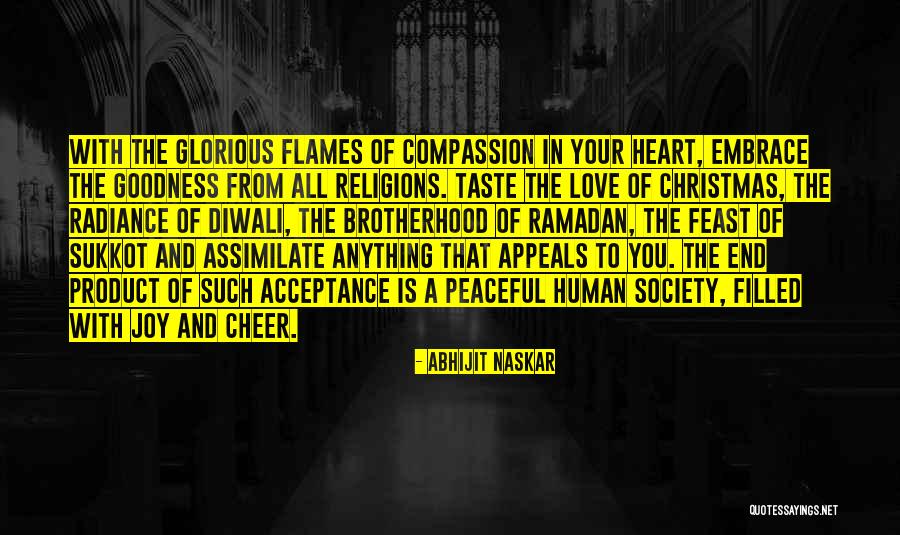 With the glorious flames of compassion in your heart, embrace the goodness from all religions. Taste the love of Christmas, the radiance of Diwali, the brotherhood of Ramadan, the feast of Sukkot and assimilate anything that appeals to you. The end product of such acceptance is a peaceful human society, filled with joy and cheer. — Abhijit Naskar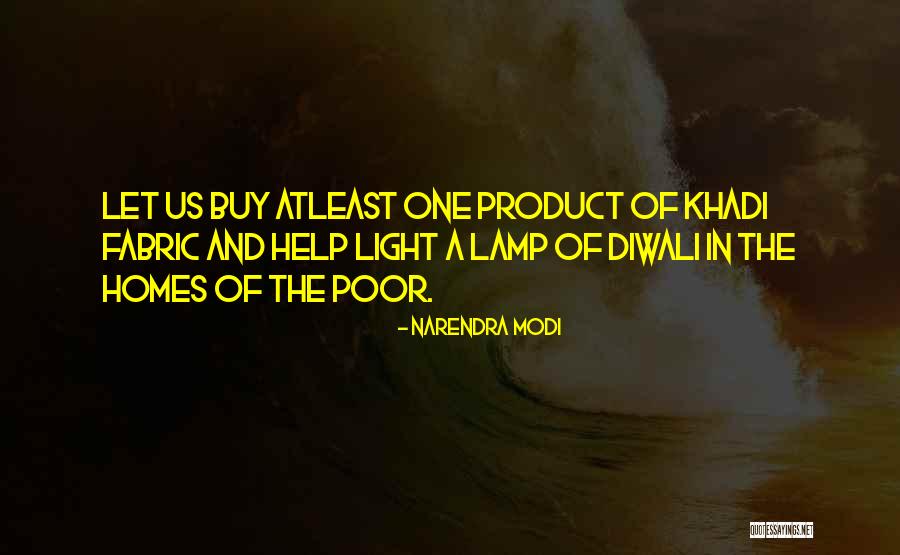 Let us buy atleast one product of Khadi fabric and help light a lamp of Diwali in the homes of the poor. — Narendra Modi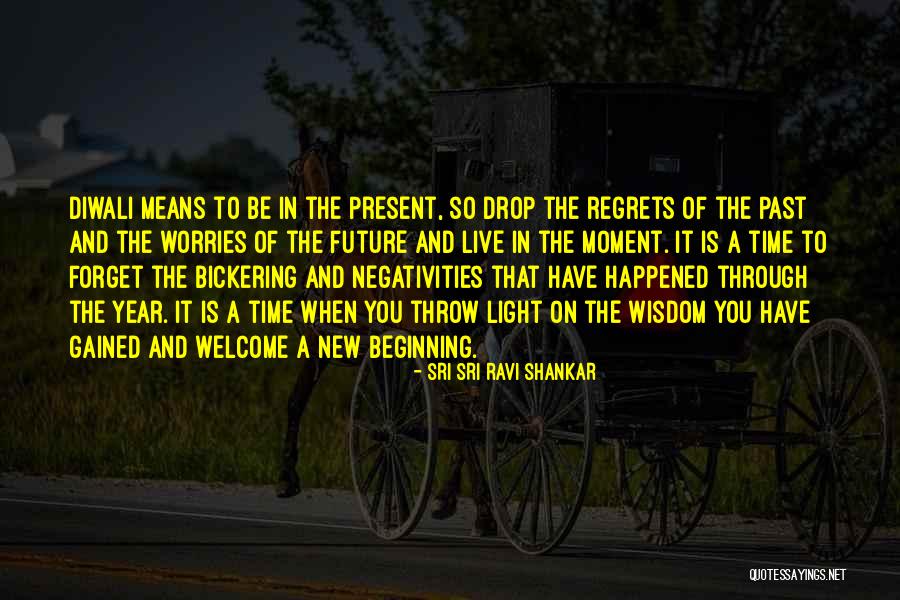 Diwali means to be in the present, so drop the regrets of the past and the worries of the future and live in the moment. It is a time to forget the bickering and negativities that have happened through the year. It is a time when you throw light on the wisdom you have gained and welcome a new beginning. — Sri Sri Ravi Shankar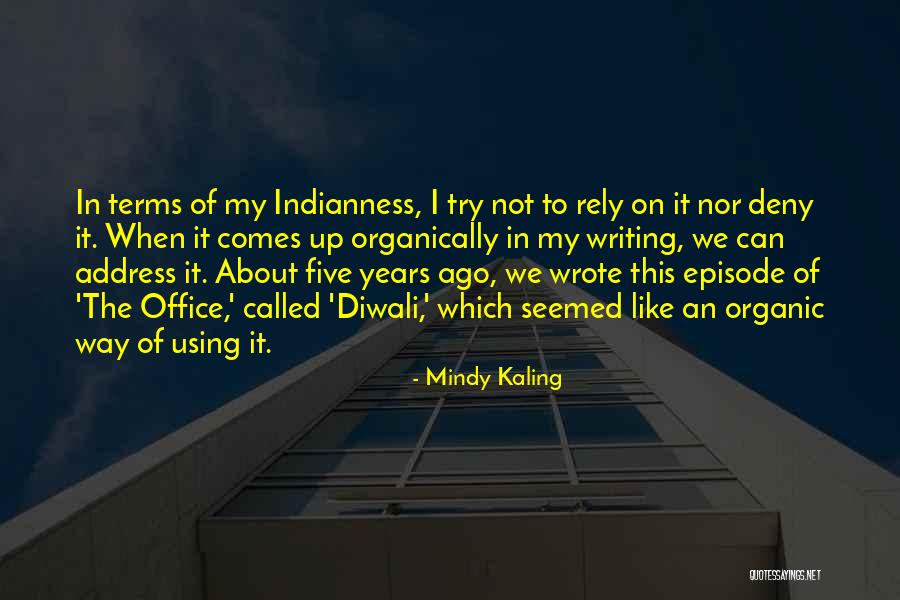 In terms of my Indianness, I try not to rely on it nor deny it. When it comes up organically in my writing, we can address it. About five years ago, we wrote this episode of 'The Office,' called 'Diwali,' which seemed like an organic way of using it. — Mindy Kaling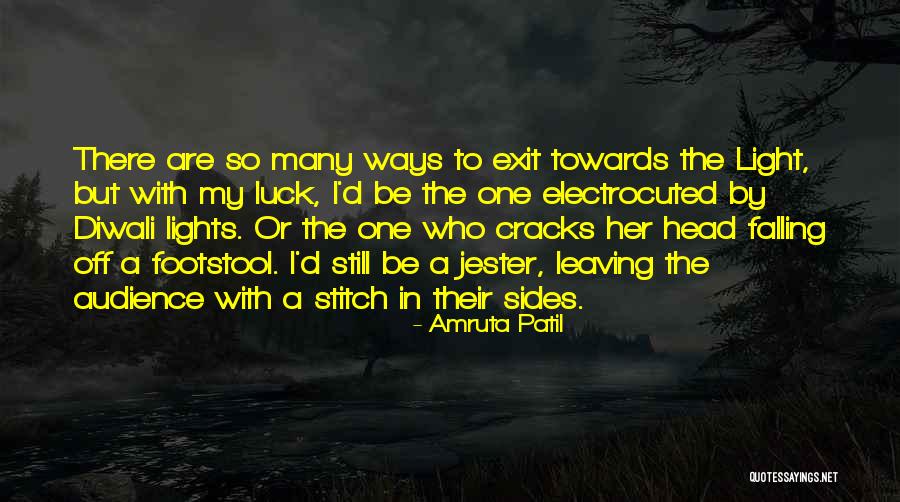 There are so many ways to exit towards the Light, but with my luck, I'd be the one electrocuted by Diwali lights. Or the one who cracks her head falling off a footstool. I'd still be a jester, leaving the audience with a stitch in their sides. — Amruta Patil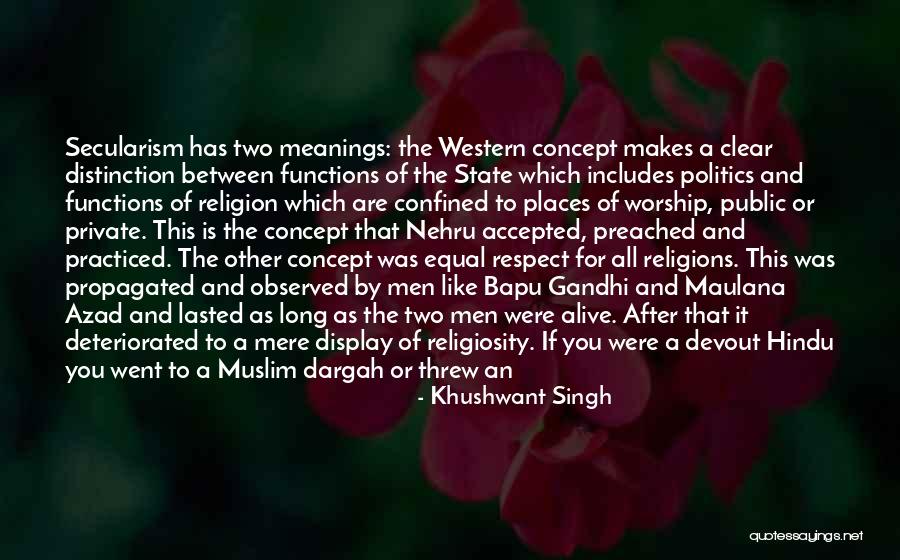 Secularism has two meanings: the Western concept makes a clear distinction between functions of the State which includes politics and functions of religion which are confined to places of worship, public or private. This is the concept that Nehru accepted, preached and practiced. The other concept was equal respect for all religions. This was propagated and observed by men like Bapu Gandhi and Maulana Azad and lasted as long as the two men were alive. After that it deteriorated to a mere display of religiosity. If you were a devout Hindu you went to a Muslim dargah or threw an Iftar party to prove you were secular. If you were Muslim, you celebrated Diwali with your Hindu friends. Secularism was reduced to a sham display. Time has shown that as far as secularism is concerned, Nehru was right; Gandhi and Azad were wrong. — Khushwant Singh