Margin Call Quotes & Sayings
Enjoy reading and share 10 famous quotes about Margin Call with everyone.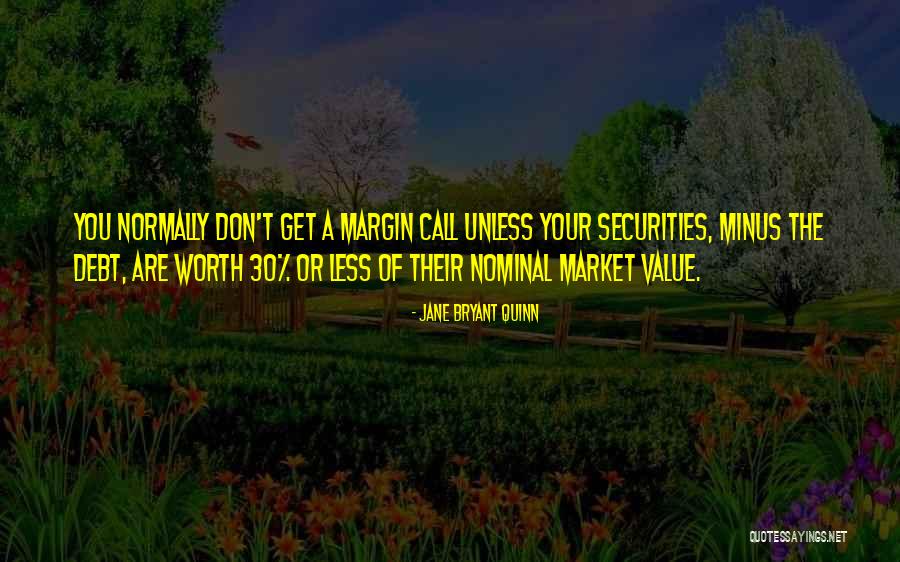 You normally don't get a margin call unless your securities, minus the debt, are worth 30% or less of their nominal market value. — Jane Bryant Quinn
As a writer, I had learned a lot on 'Margin Call' about embracing the weaknesses of a narrative and of a project. A story always has an inherent narrative weakness. — J. C. Chandor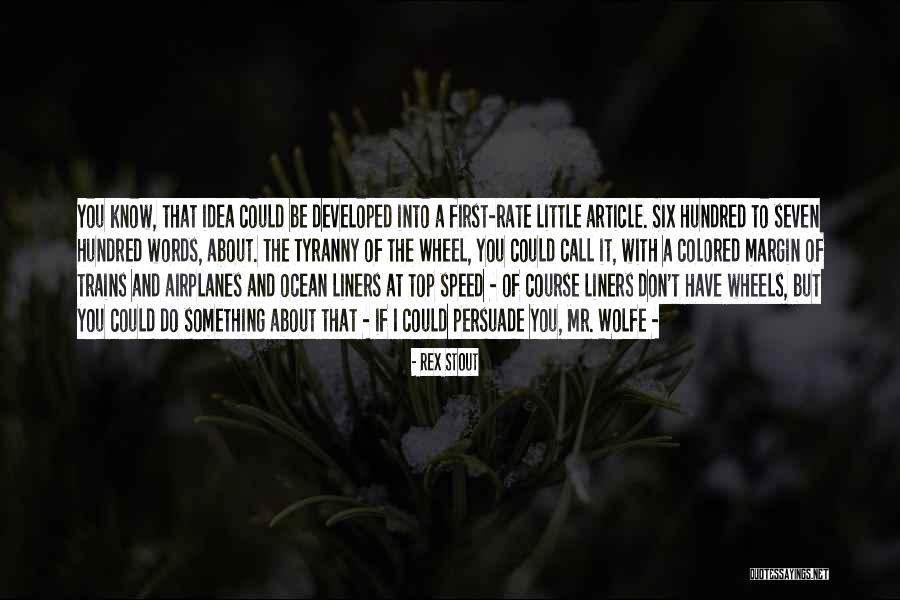 You know, that idea could be developed into a first-rate little article. Six hundred to seven hundred words, about. The Tyranny of the Wheel, you could call it, with a colored margin of trains and airplanes and ocean liners at top speed - of course liners don't have wheels, but you could do something about that - if I could persuade you, Mr. Wolfe - — Rex Stout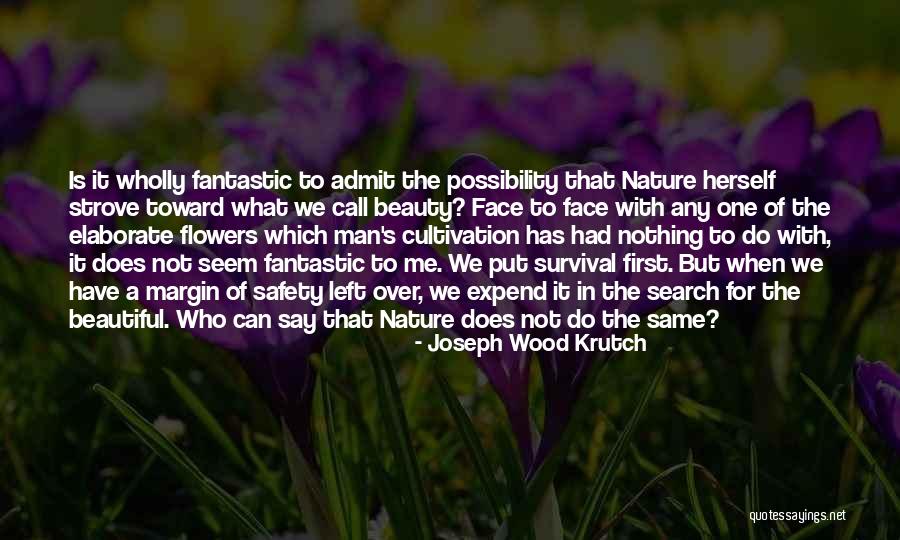 Is it wholly fantastic to admit the possibility that Nature herself strove toward what we call beauty? Face to face with any one of the elaborate flowers which man's cultivation has had nothing to do with, it does not seem fantastic to me. We put survival first. But when we have a margin of safety left over, we expend it in the search for the beautiful. Who can say that Nature does not do the same? — Joseph Wood Krutch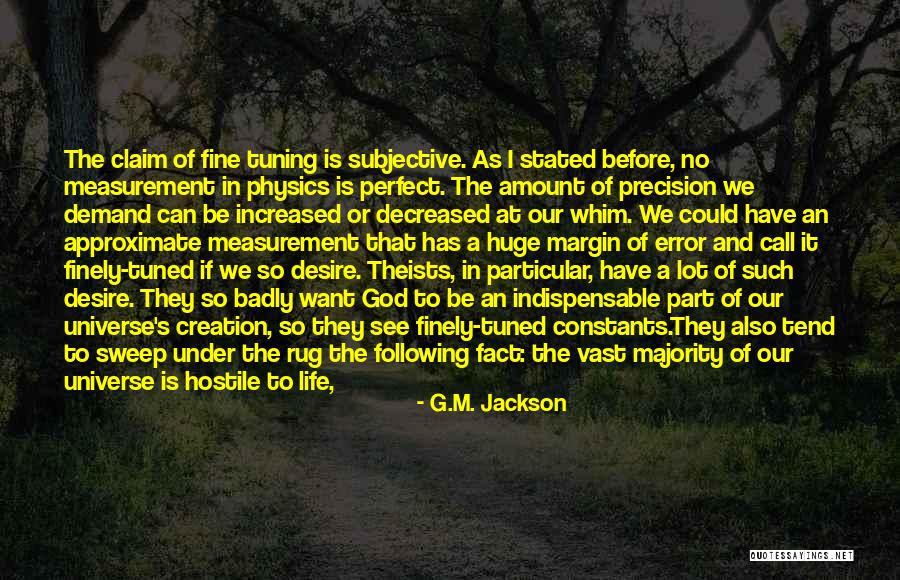 The claim of fine tuning is subjective. As I stated before, no measurement in physics is perfect. The amount of precision we demand can be increased or decreased at our whim. We could have an approximate measurement that has a huge margin of error and call it finely-tuned if we so desire. Theists, in particular, have a lot of such desire. They so badly want God to be an indispensable part of our universe's creation, so they see finely-tuned constants.
They also tend to sweep under the rug the following fact: the vast majority of our universe is hostile to life, and they fail to consider that another hand in the proverbial deck might yield a better universe than ours, one teaming with life on every planet throughout the cosmos. — G.M. Jackson
There are three ways that men get what they want: by planning, by working, and by praying. Any great military operation takes careful planning or thinking. Then you must have well trained troops to carry it out: that's working. But between the plan and the operation there is always an unknown. That unknown spells defeat or victory; success or failure. It is the reaction of the actors to the ordeal when it actually comes. Some people call that getting the breaks. I call it God. God has His part or margin in everything. That's where prayer comes in. — George S. Patton Jr.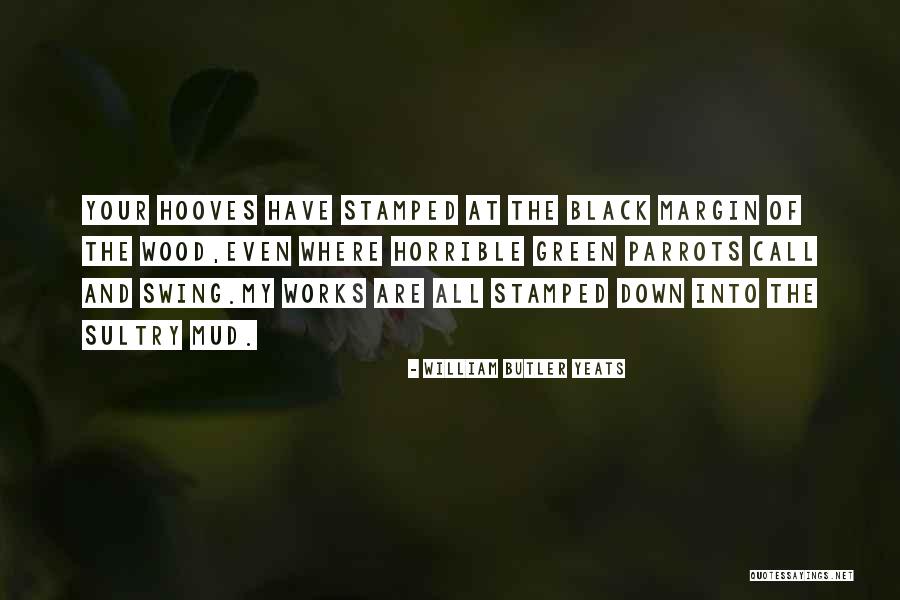 Your hooves have stamped at the black margin of the wood,
Even where horrible green parrots call and swing.
My works are all stamped down into the sultry mud. — William Butler Yeats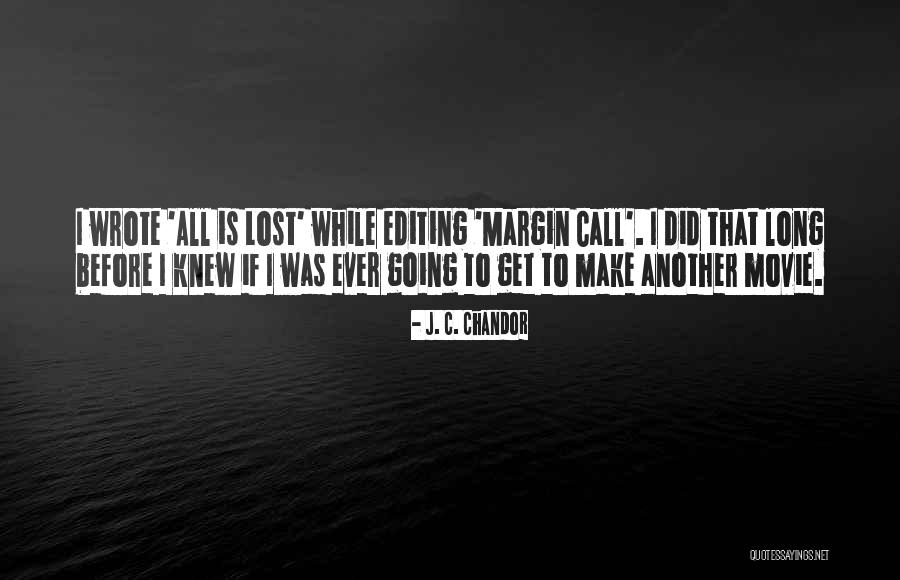 I wrote 'All is Lost' while editing 'Margin Call'. I did that long before I knew if I was ever going to get to make another movie. — J. C. Chandor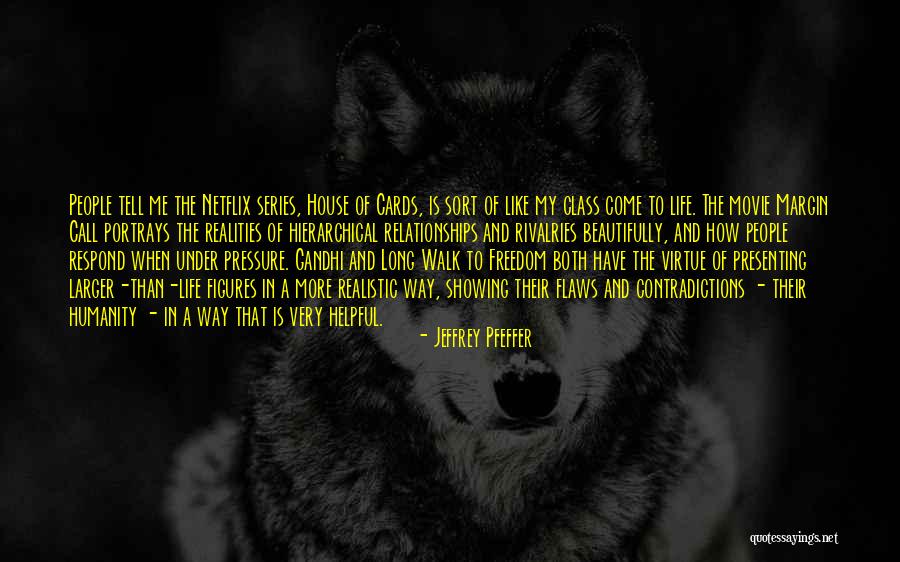 People tell me the Netflix series, House of Cards, is sort of like my class come to life. The movie Margin Call portrays the realities of hierarchical relationships and rivalries beautifully, and how people respond when under pressure. Gandhi and Long Walk to Freedom both have the virtue of presenting larger-than-life figures in a more realistic way, showing their flaws and contradictions - their humanity - in a way that is very helpful. — Jeffrey Pfeffer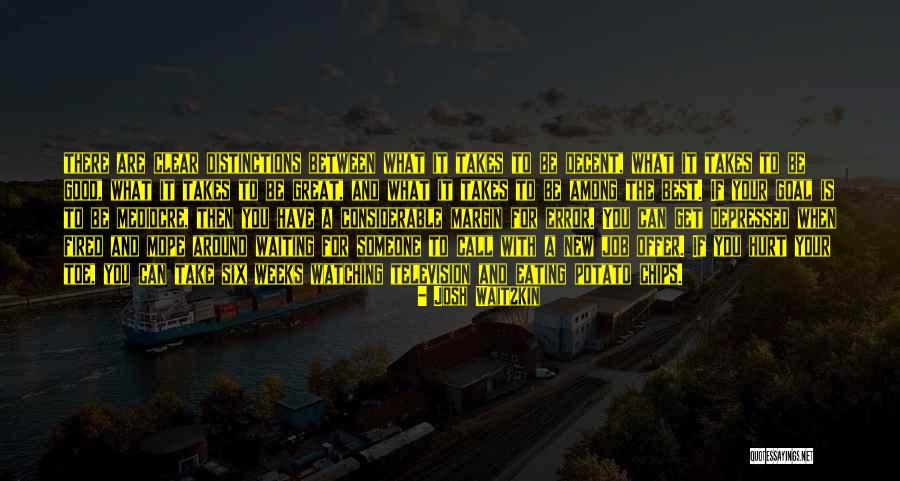 there are clear distinctions between what it takes to be decent, what it takes to be good, what it takes to be great, and what it takes to be among the best. If your goal is to be mediocre, then you have a considerable margin for error. You can get depressed when fired and mope around waiting for someone to call with a new job offer. If you hurt your toe, you can take six weeks watching television and eating potato chips. — Josh Waitzkin