Quotes & Sayings About Making Our Own Happiness
Enjoy reading and share 42 famous quotes about Making Our Own Happiness with everyone.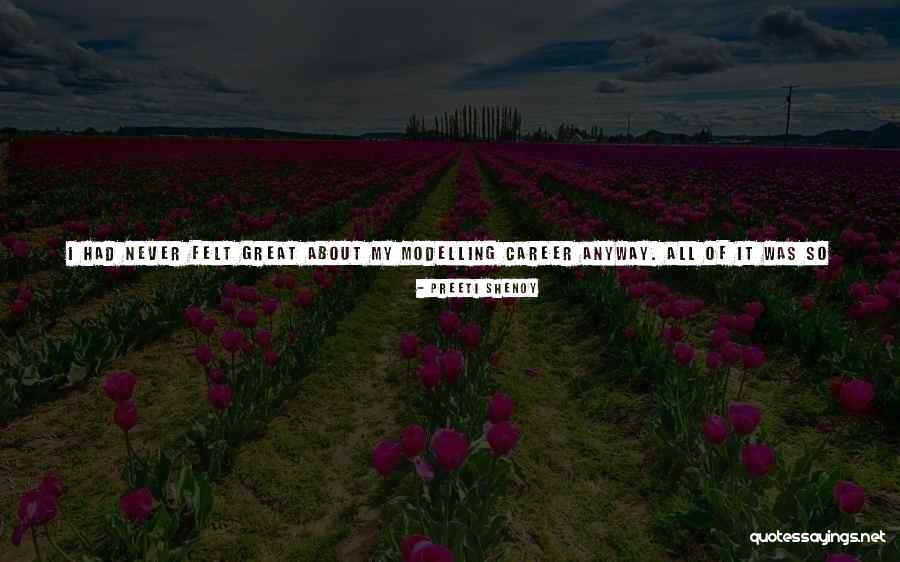 I had never felt great about my modelling career anyway. All of it was so fake, so make-believe. But look at the people here. How warm they are. How genuine. I have never had any of this before. I feel wealthier than when I was making all that money modelling in Mumbai, You are right about your observation. This life does give me my peace. — Preeti Shenoy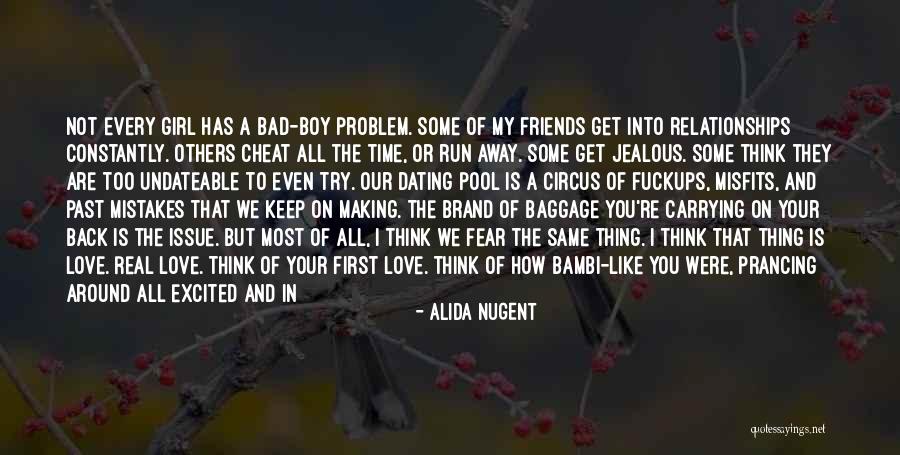 Not every girl has a bad-boy problem. Some of my friends get into relationships constantly. Others cheat all the time, or run away. Some get jealous. Some think they are too undateable to even try. Our dating pool is a circus of fuckups, misfits, and past mistakes that we keep on making. The brand of baggage you're carrying on your back is the issue. But most of all, I think we fear the same thing. I think that thing is love. Real love. Think of your first love. Think of how Bambi-like you were, prancing around all excited and in love with everything. Then think of how that happiness was beaten to death with a hatchet, spit on, shit on, leaving you cold. If you watch something you care about get destroyed, you're not going to want to go back to that place, no matter how pleasant it ever was. — Alida Nugent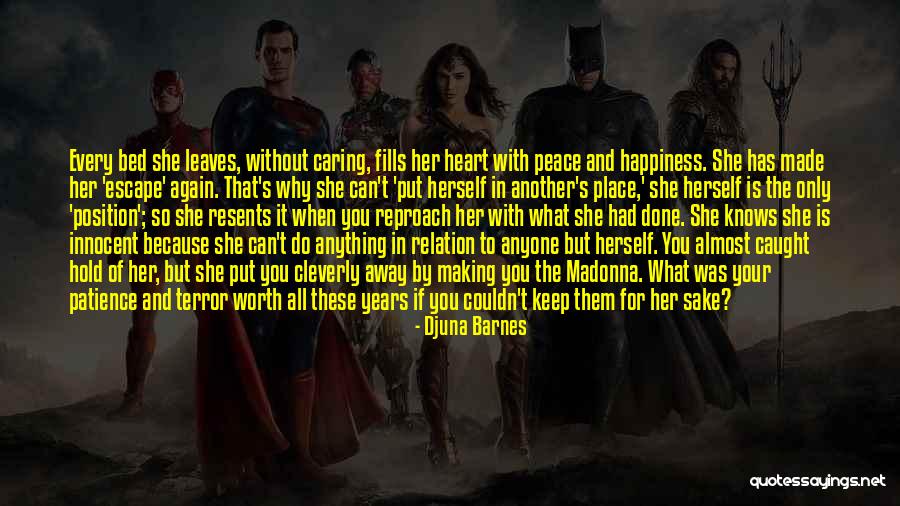 Every bed she leaves, without caring, fills her heart with peace and happiness. She has made her 'escape' again. That's why she can't 'put herself in another's place,' she herself is the only 'position'; so she resents it when you reproach her with what she had done. She knows she is innocent because she can't do anything in relation to anyone but herself. You almost caught hold of her, but she put you cleverly away by making you the Madonna. What was your patience and terror worth all these years if you couldn't keep them for her sake? — Djuna Barnes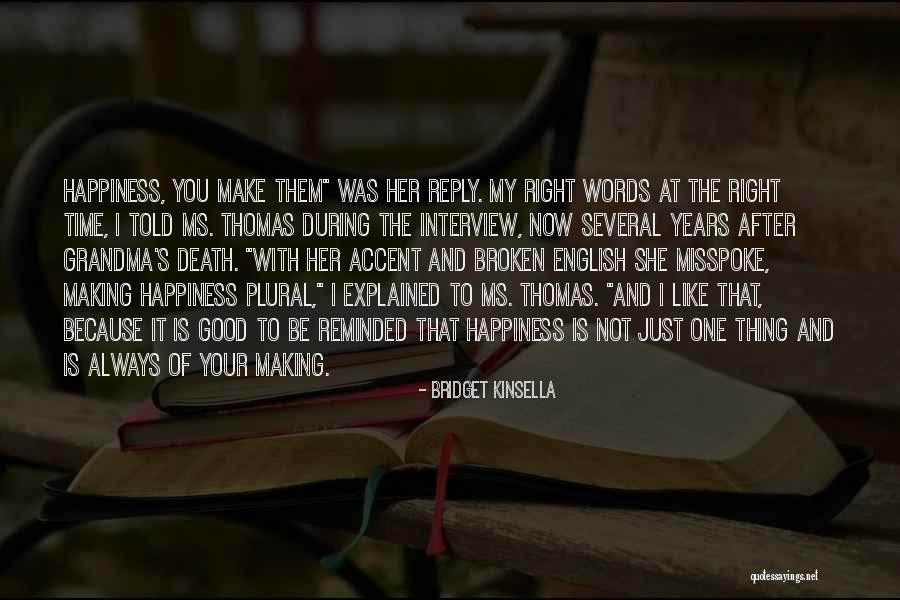 Happiness, you make them" was her reply. My right words at the right time, I told Ms. Thomas during the interview, now several years after Grandma's death. "With her accent and broken English she misspoke, making happiness plural," I explained to Ms. Thomas. "And I like that, because it is good to be reminded that happiness is not just one thing and is always of your making. — Bridget Kinsella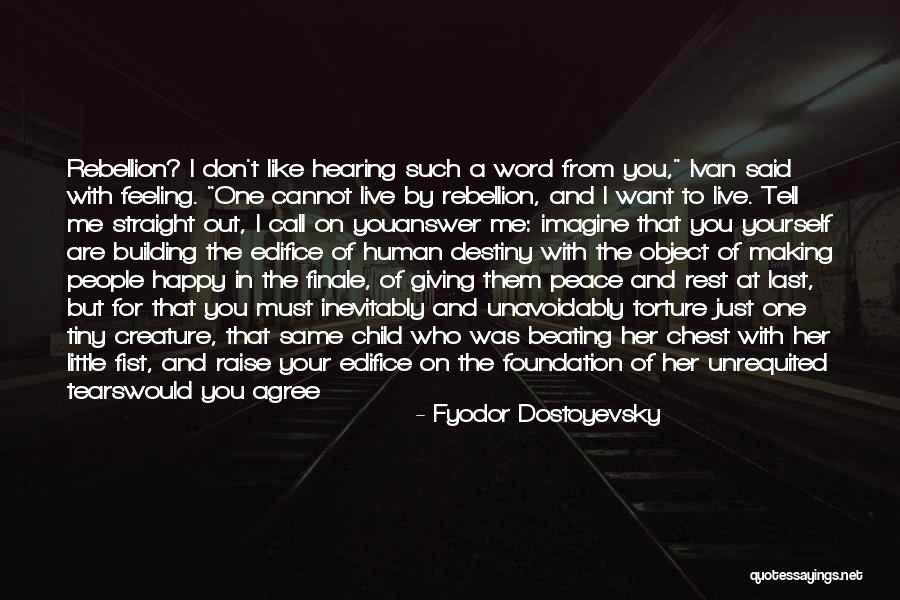 Rebellion? I don't like hearing such a word from you," Ivan said with feeling. "One cannot live by rebellion, and I want to live. Tell me straight out, I call on you
answer me: imagine that you yourself are building the edifice of human destiny with the object of making people happy in the finale, of giving them peace and rest at last, but for that you must inevitably and unavoidably torture just one tiny creature, that same child who was beating her chest with her little fist, and raise your edifice on the foundation of her unrequited tears
would you agree to be the architect on such conditions? Tell me the truth."
"No, I would not agree," Alyosha said softly.
"And can you admit the idea that the people for whom you are building would agree to accept their happiness on the unjustified blood of a tortured child, and having accepted it, to remain forever happy?"
"No, I cannot admit it. — Fyodor Dostoyevsky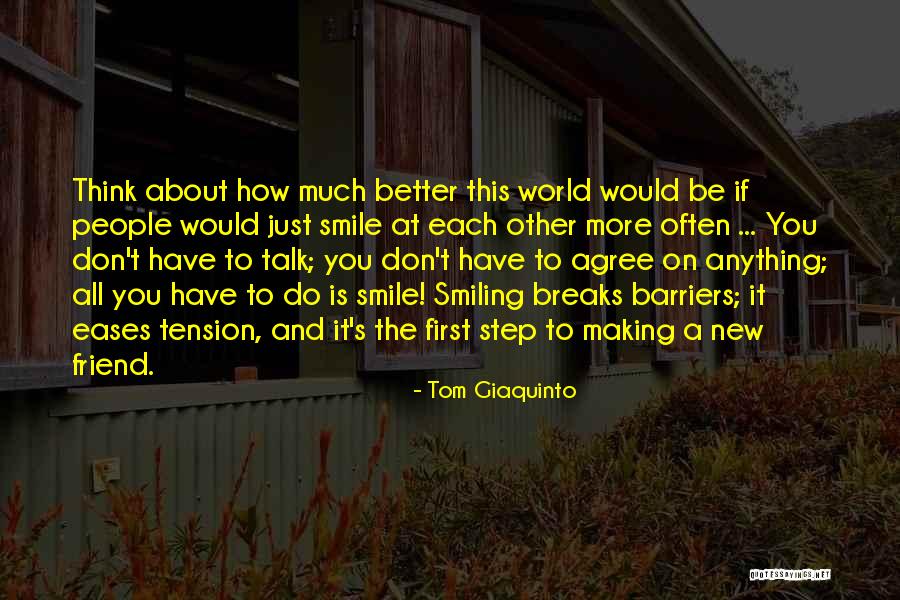 Think about how much better this world would be if people would just smile at each other more often ... You don't have to talk; you don't have to agree on anything; all you have to do is smile! Smiling breaks barriers; it eases tension, and it's the first step to making a new friend. — Tom Giaquinto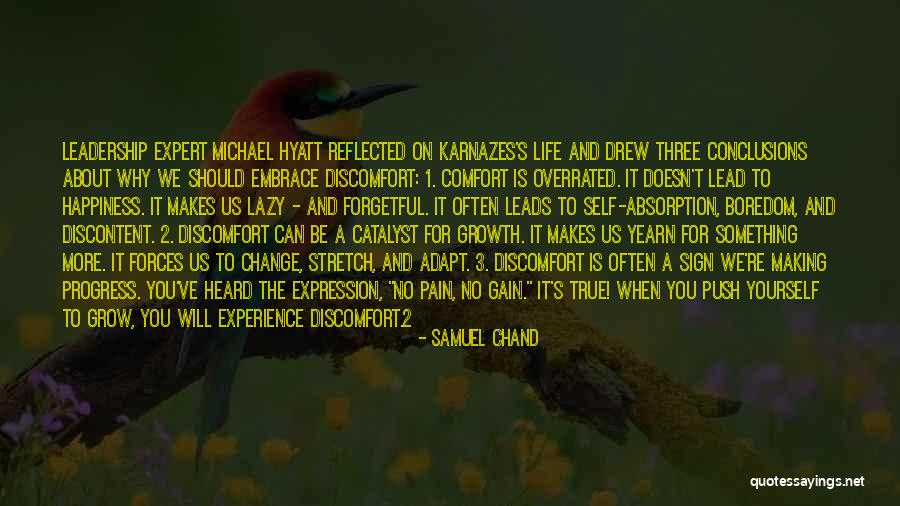 Leadership expert Michael Hyatt reflected on Karnazes's life and drew three conclusions about why we should embrace discomfort: 1. Comfort is overrated. It doesn't lead to happiness. It makes us lazy - and forgetful. It often leads to self-absorption, boredom, and discontent. 2. Discomfort can be a catalyst for growth. It makes us yearn for something more. It forces us to change, stretch, and adapt. 3. Discomfort is often a sign we're making progress. You've heard the expression, "no pain, no gain." It's true! When you push yourself to grow, you will experience discomfort.2 — Samuel Chand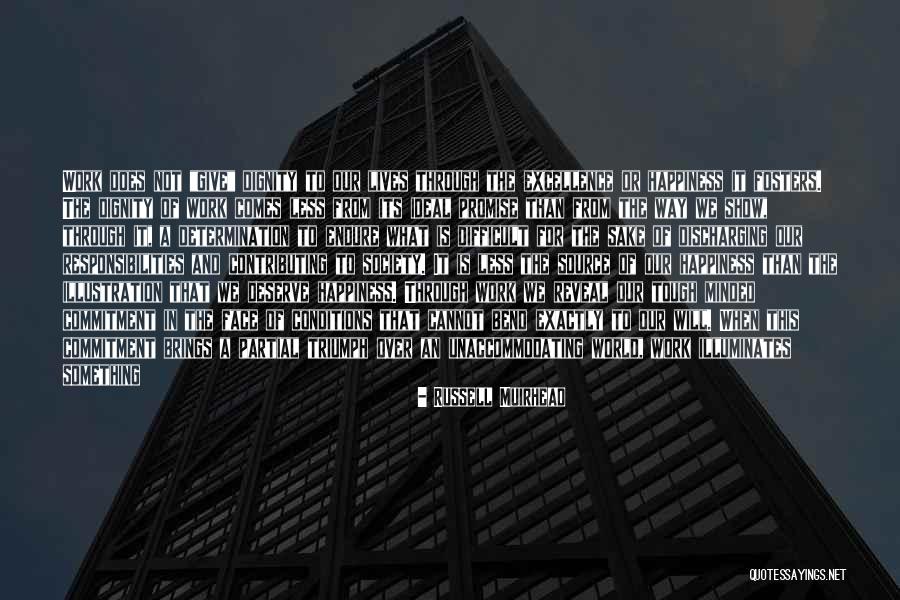 Work does not "give" dignity to our lives through the excellence or happiness it fosters. The dignity of work comes less from its ideal promise than from the way we show, through it, a determination to endure what is difficult for the sake of discharging our responsibilities and contributing to society. It is less the source of our happiness than the illustration that we deserve happiness. Through work we reveal our tough minded commitment in the face of conditions that cannot bend exactly to our will. When this commitment brings a partial triumph over an unaccommodating world, work illuminates something of the dignity that resides in us independent of the character of our work. It expresses a kind of defiance, for we willfully ignore the ultimate resistance of a world we yet try to shape. Thus work reveals, though it cannot produce, the dignity of those who take their condition to be at least partly of their own making. — Russell Muirhead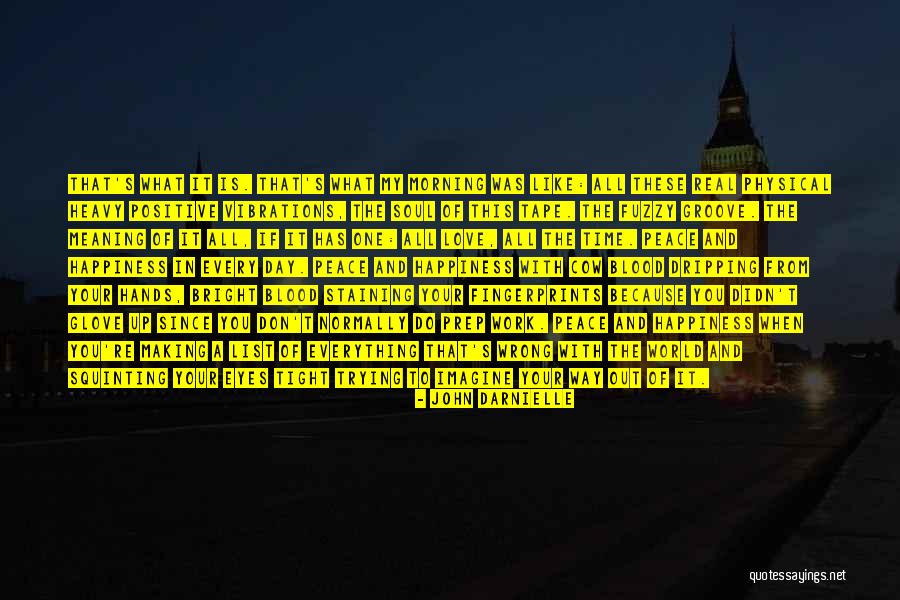 That's what it is. That's what my morning was like: all these real physical heavy positive vibrations, the soul of this tape. The fuzzy groove. The meaning of it all, if it has one: All love, all the time. Peace and happiness in every day. Peace and happiness with cow blood dripping from your hands, bright blood staining your fingerprints because you didn't glove up since you don't normally do prep work. Peace and happiness when you're making a list of everything that's wrong with the world and squinting your eyes tight trying to imagine your way out of it. Peace, peace, peace, happiness, happiness, happiness. — John Darnielle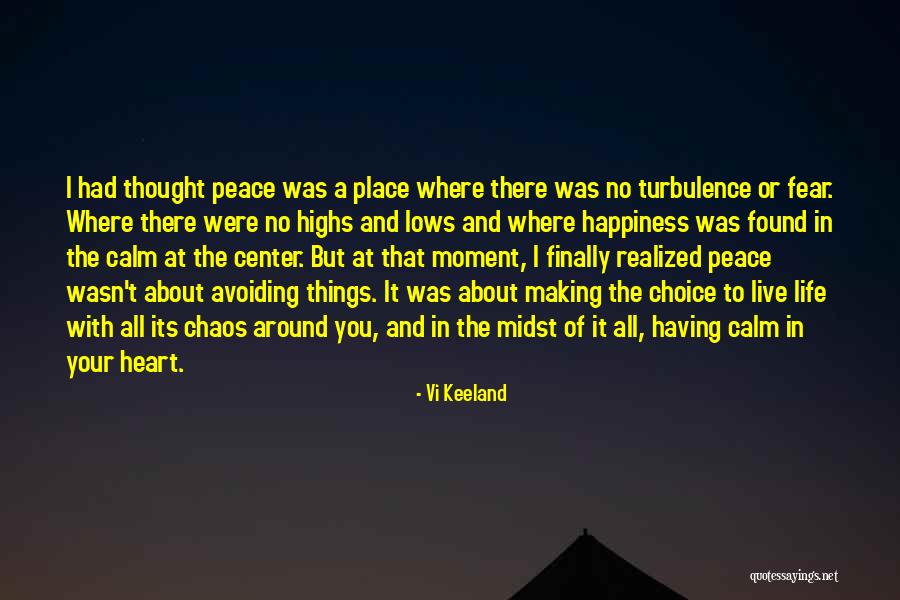 I had thought peace was a place where there was no turbulence or fear. Where there were no highs and lows and where happiness was found in the calm at the center. But at that moment, I finally realized peace wasn't about avoiding things. It was about making the choice to live life with all its chaos around you, and in the midst of it all, having calm in your heart. — Vi Keeland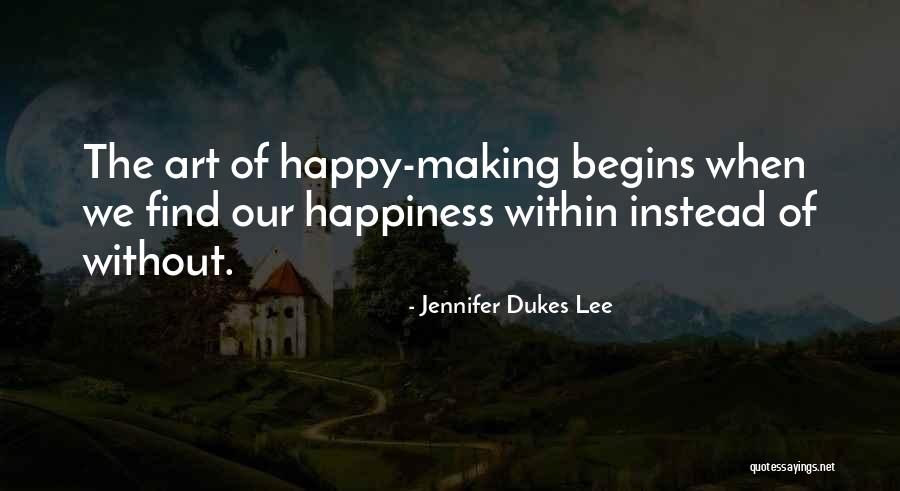 The art of happy-making begins when we find our happiness within instead of without. — Jennifer Dukes Lee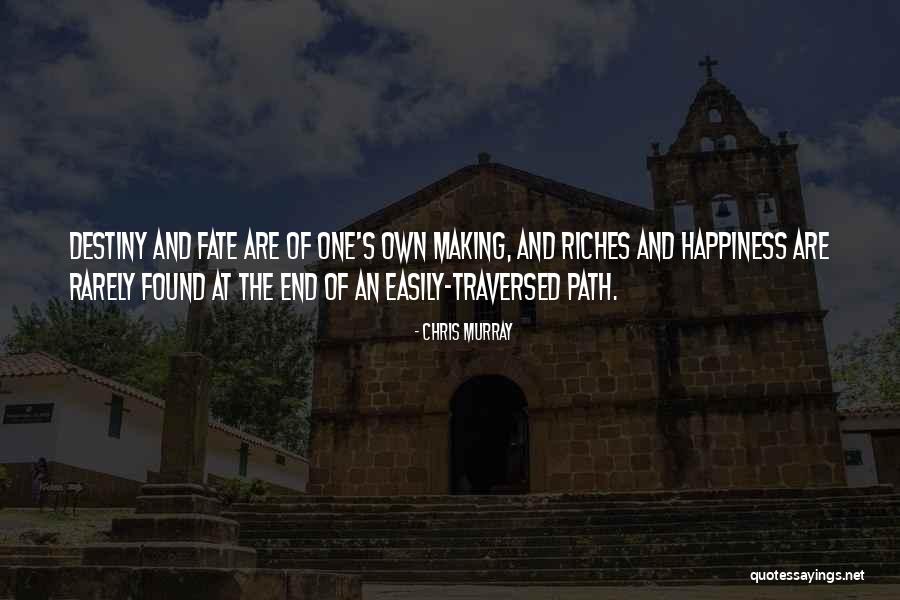 Destiny and fate are of one's own making, and riches and happiness are rarely found at the end of an easily-traversed path. — Chris Murray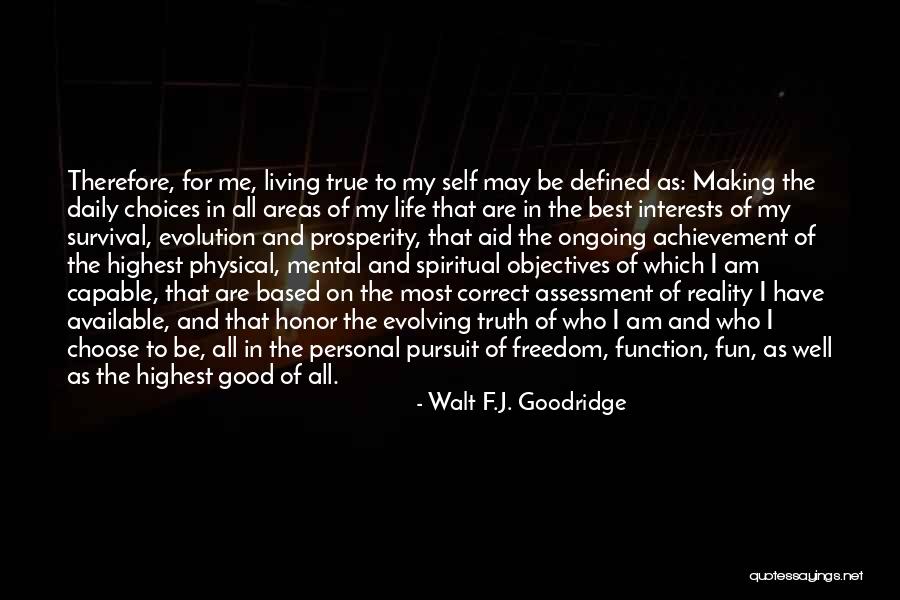 Therefore, for me, living true to my self may be defined as: Making the daily choices in all areas of my life that are in the best interests of my survival, evolution and prosperity, that aid the ongoing achievement of the highest physical, mental and spiritual objectives of which I am capable, that are based on the most correct assessment of reality I have available, and that honor the evolving truth of who I am and who I choose to be, all in the personal pursuit of freedom, function, fun, as well as the highest good of all. — Walt F.J. Goodridge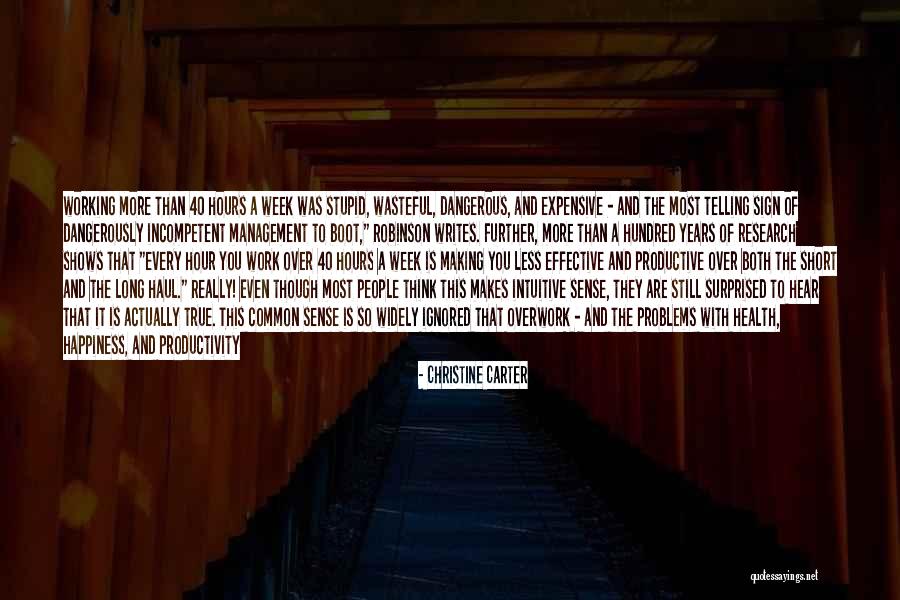 working more than 40 hours a week was stupid, wasteful, dangerous, and expensive - and the most telling sign of dangerously incompetent management to boot," Robinson writes. Further, more than a hundred years of research shows that "every hour you work over 40 hours a week is making you less effective and productive over both the short and the long haul." Really! Even though most people think this makes intuitive sense, they are still surprised to hear that it is actually true. This common sense is so widely ignored that overwork - and the problems with health, happiness, and productivity that it brings - is epidemic. — Christine Carter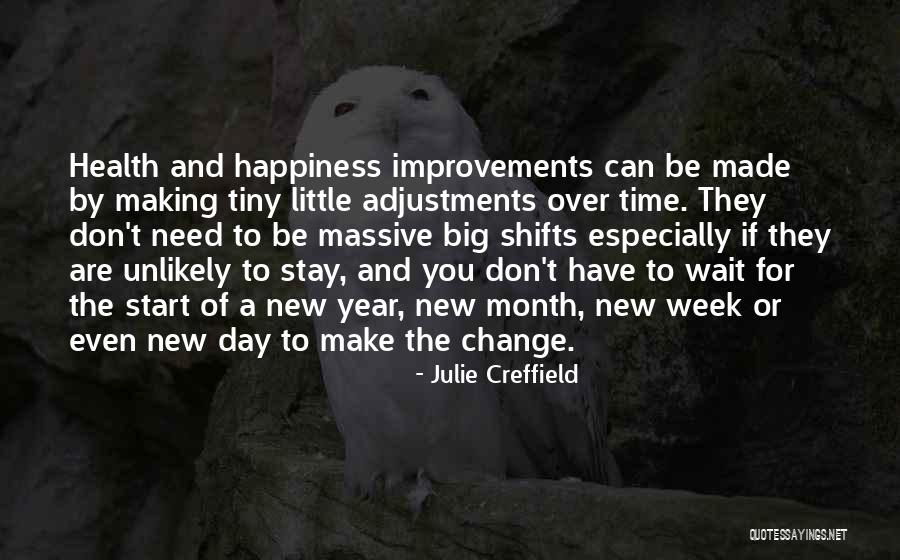 Health and happiness improvements can be made by making tiny little adjustments over time. They don't need to be massive big shifts especially if they are unlikely to stay, and you don't have to wait for the start of a new year, new month, new week or even new day to make the change. — Julie Creffield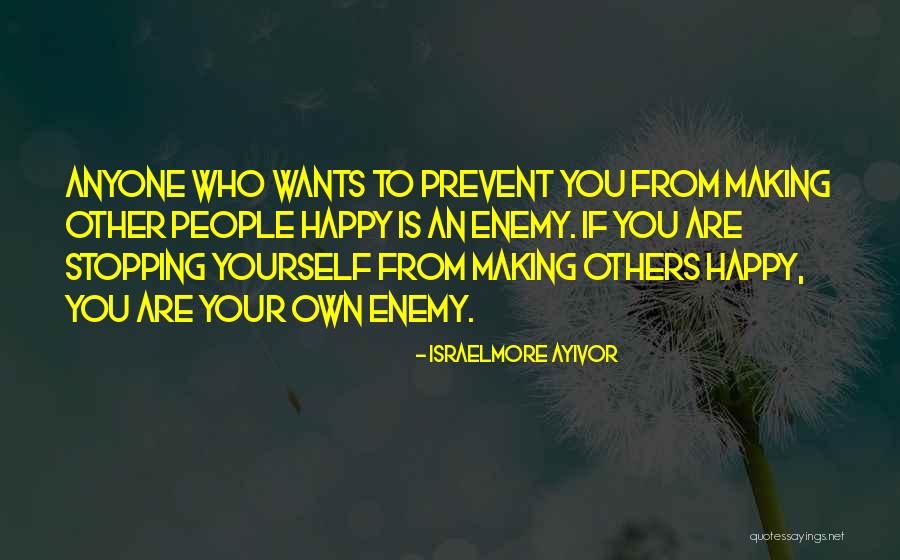 Anyone who wants to prevent you from making other people happy is an enemy. If you are stopping yourself from making others happy, you are your own enemy. — Israelmore Ayivor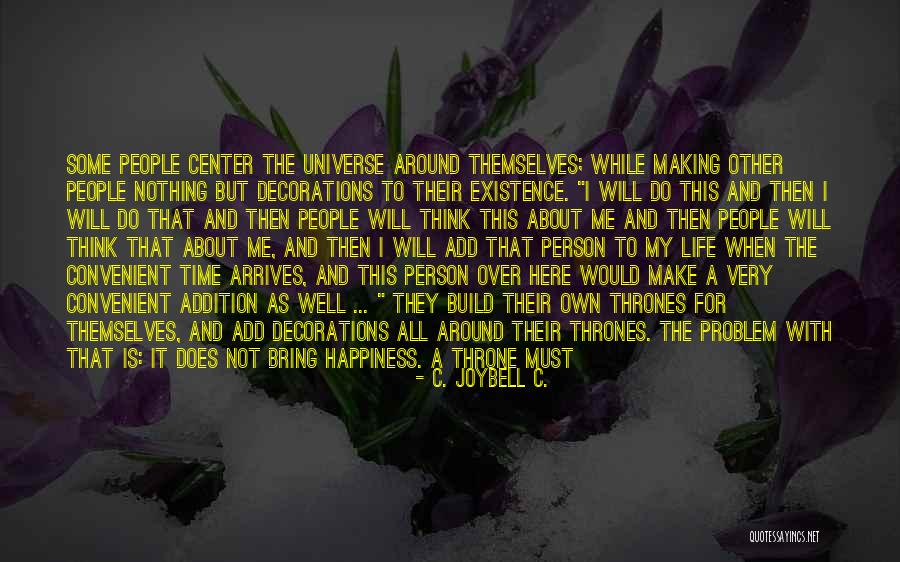 Some people center the universe around themselves; while making other people nothing but decorations to their existence. "I will do this and then I will do that and then people will think this about me and then people will think that about me, and then I will add that person to my life when the convenient time arrives, and this person over here would make a very convenient addition as well ... " They build their own thrones for themselves, and add decorations all around their thrones. The problem with that is: it does not bring happiness. A throne must be built for you; it must not be you who builds your own throne. If so, everything that you think you are is only an illusion! And illusions dissolve one day. Poof! — C. JoyBell C.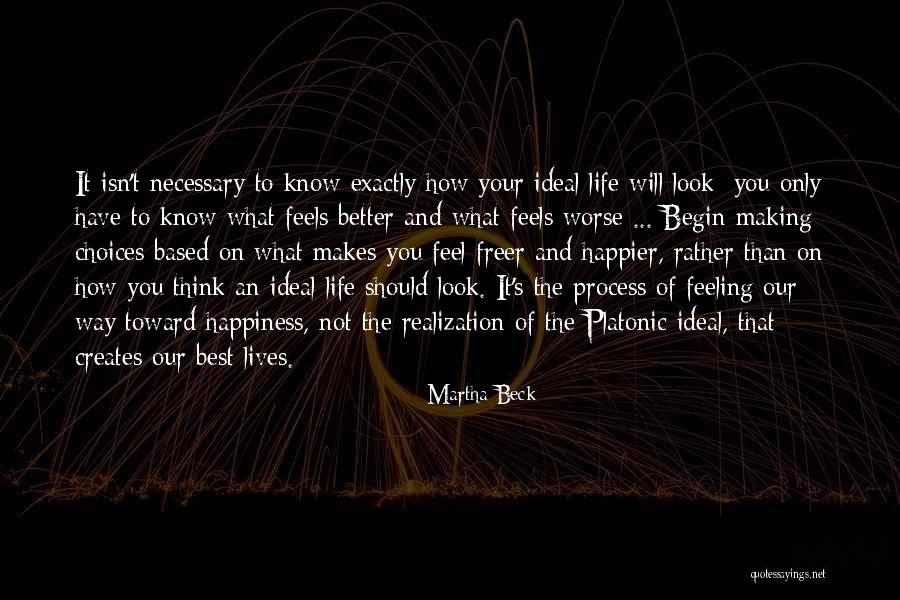 It isn't necessary to know exactly how your ideal life will look; you only have to know what feels better and what feels worse ... Begin making choices based on what makes you feel freer and happier, rather than on how you think an ideal life should look. It's the process of feeling our way toward happiness, not the realization of the Platonic ideal, that creates our best lives. — Martha Beck
Having money might not buy happiness, but how you spend it could actually make a difference. — Ian K. Smith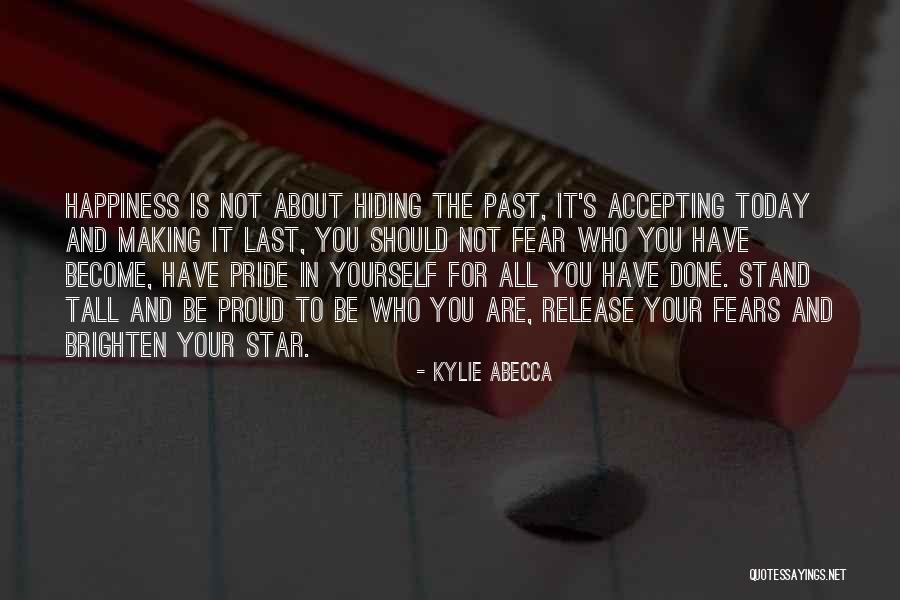 Happiness is not about hiding the past, it's accepting today and making it last, You should not fear who you have become, have pride in yourself for all you have done. Stand tall and be proud to be who you are, Release your fears and brighten your star. — Kylie Abecca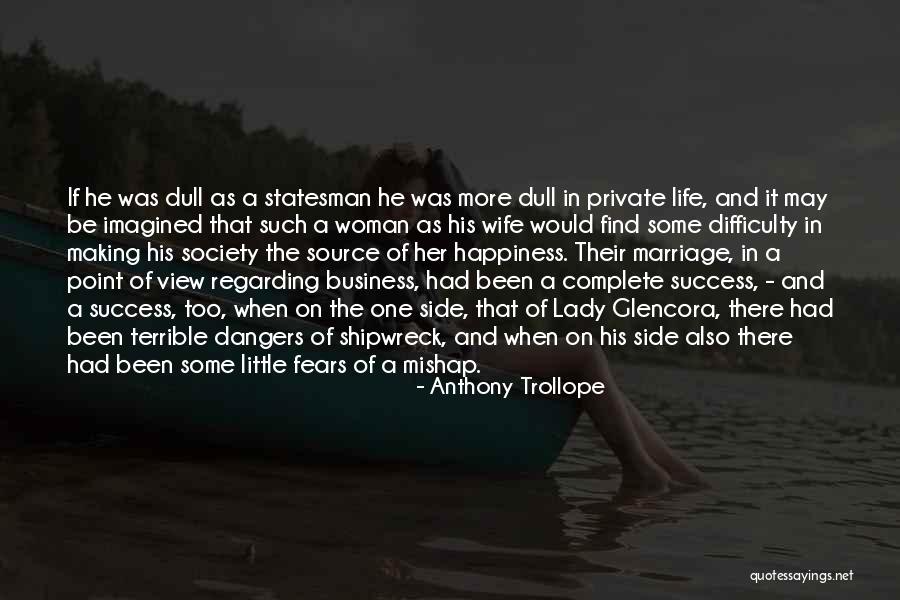 If he was dull as a statesman he was more dull in private life, and it may be imagined that such a woman as his wife would find some difficulty in making his society the source of her happiness. Their marriage, in a point of view regarding business, had been a complete success, - and a success, too, when on the one side, that of Lady Glencora, there had been terrible dangers of shipwreck, and when on his side also there had been some little fears of a mishap. — Anthony Trollope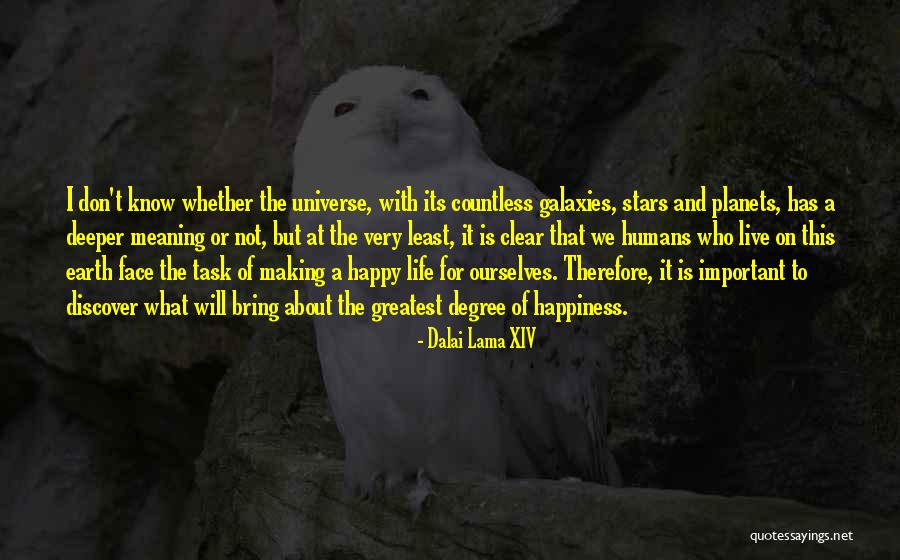 I don't know whether the universe, with its countless galaxies, stars and planets, has a deeper meaning or not, but at the very least, it is clear that we humans who live on this earth face the task of making a happy life for ourselves. Therefore, it is important to discover what will bring about the greatest degree of happiness. — Dalai Lama XIV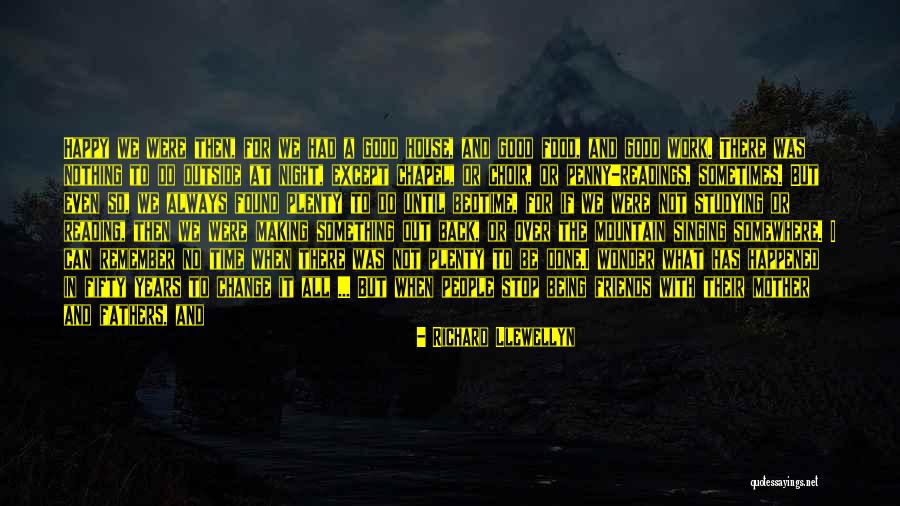 Happy we were then, for we had a good house, and good food, and good work. There was nothing to do outside at night, except chapel, or choir, or penny-readings, sometimes. But even so, we always found plenty to do until bedtime, for if we were not studying or reading, then we were making something out back, or over the mountain singing somewhere. I can remember no time when there was not plenty to be done.
I wonder what has happened in fifty years to change it all ... But when people stop being friends with their mother and fathers, and itching to be out of the house, and going mad for other things to do, I cannot think. It is like an asthma, that comes on a man quickly. He has no notion how he had it, but there it is, and nothing can cure it. — Richard Llewellyn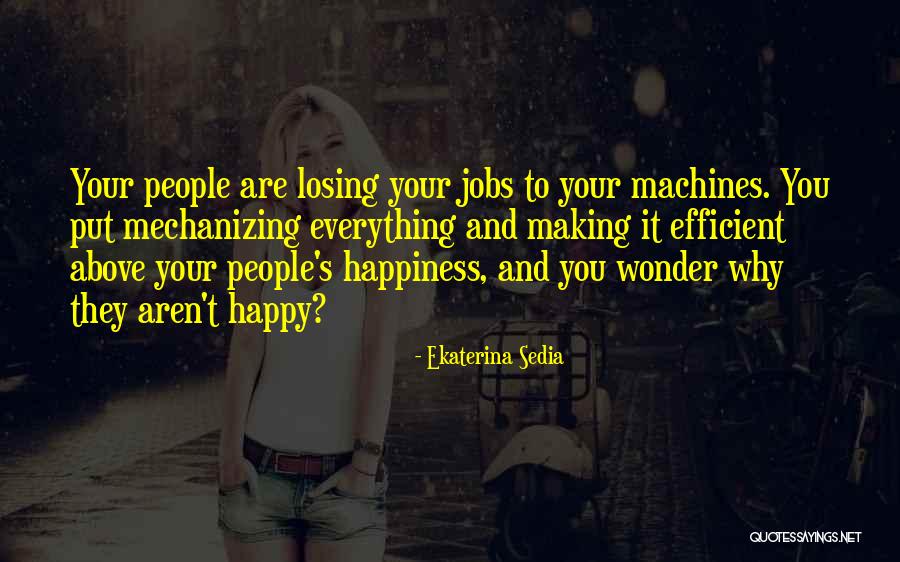 Your people are losing your jobs to your machines. You put mechanizing everything and making it efficient above your people's happiness, and you wonder why they aren't happy? — Ekaterina Sedia
That night Fay became a woman, making a secret of her pain, intent on saving her happiness with Albert, on showing wisdom and subtlety. — Anais Nin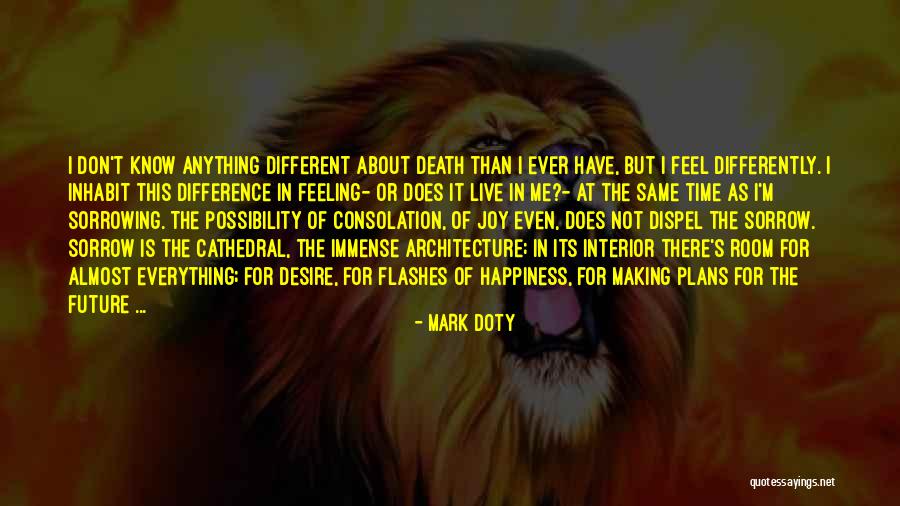 I don't know anything different about death than I ever have, but I feel differently. I inhabit this difference in feeling- or does it live in me?- at the same time as I'm sorrowing. The possibility of consolation, of joy even, does not dispel the sorrow. Sorrow is the cathedral, the immense architecture; in its interior there's room for almost everything; for desire, for flashes of happiness, for making plans for the future ... — Mark Doty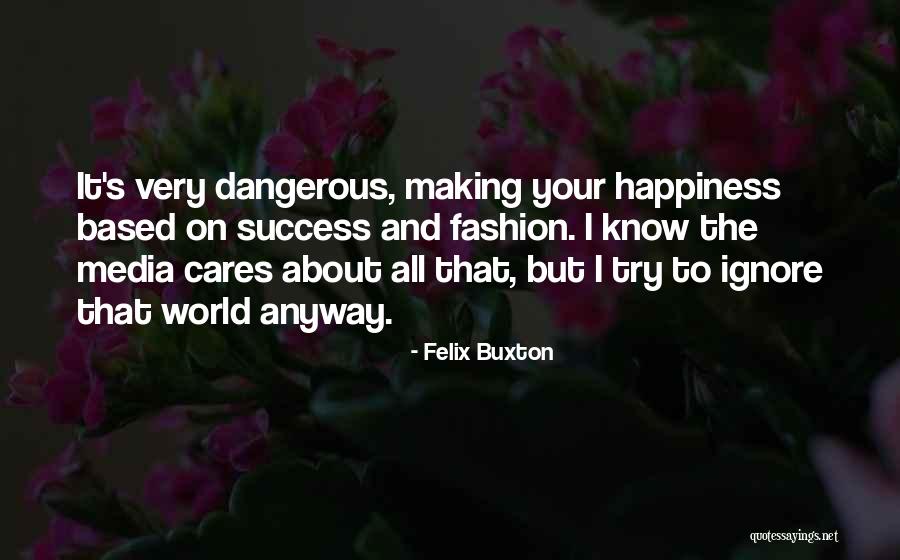 It's very dangerous, making your happiness based on success and fashion. I know the media cares about all that, but I try to ignore that world anyway. — Felix Buxton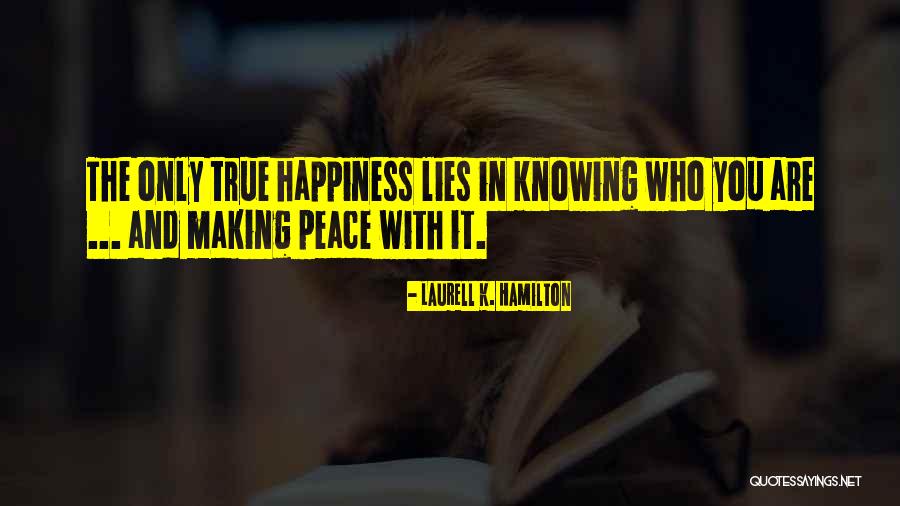 The only true happiness lies in knowing who you are ... and making peace with it. — Laurell K. Hamilton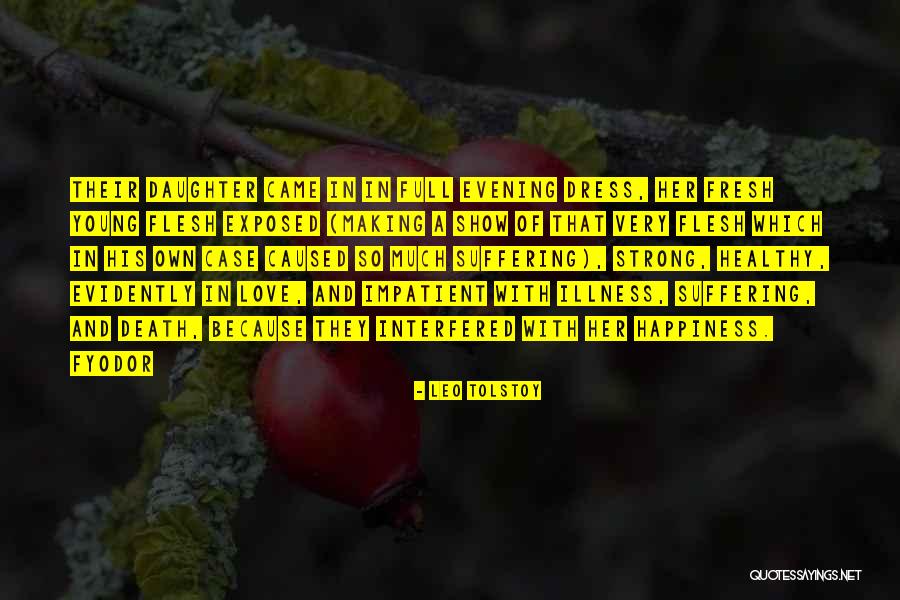 Their daughter came in in full evening dress, her fresh young flesh exposed (making a show of that very flesh which in his own case caused so much suffering), strong, healthy, evidently in love, and impatient with illness, suffering, and death, because they interfered with her happiness. Fyodor — Leo Tolstoy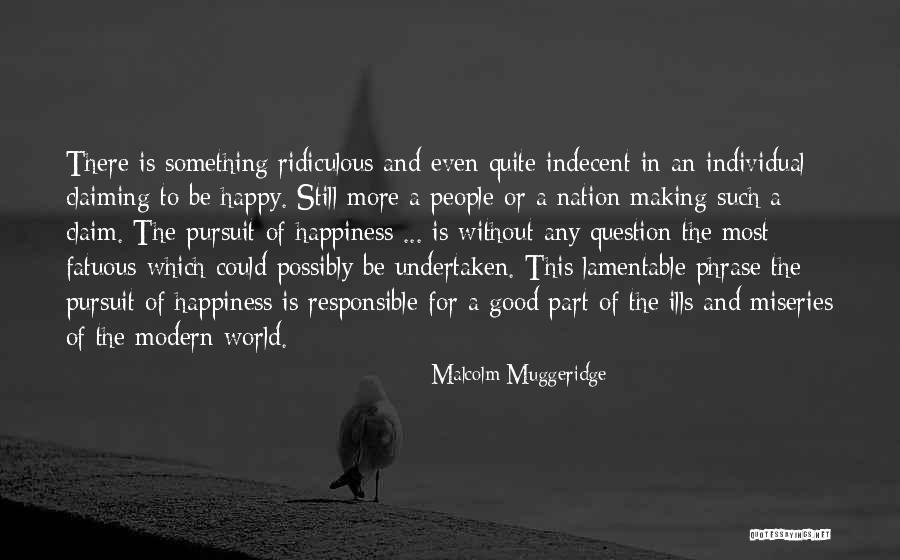 There is something ridiculous and even quite indecent in an individual claiming to be happy. Still more a people or a nation making such a claim. The pursuit of happiness ... is without any question the most fatuous which could possibly be undertaken. This lamentable phrase the pursuit of happiness is responsible for a good part of the ills and miseries of the modern world. — Malcolm Muggeridge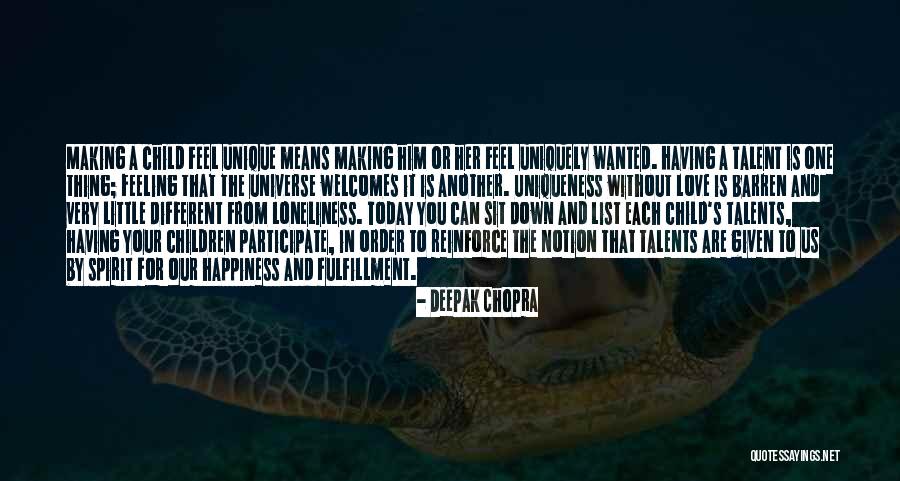 Making a child feel unique means making him or her feel uniquely wanted. Having a talent is one thing; feeling that the universe welcomes it is another. Uniqueness without love is barren and very little different from loneliness. Today you can sit down and list each child's talents, having your children participate, in order to reinforce the notion that talents are given to us by spirit for our happiness and fulfillment. — Deepak Chopra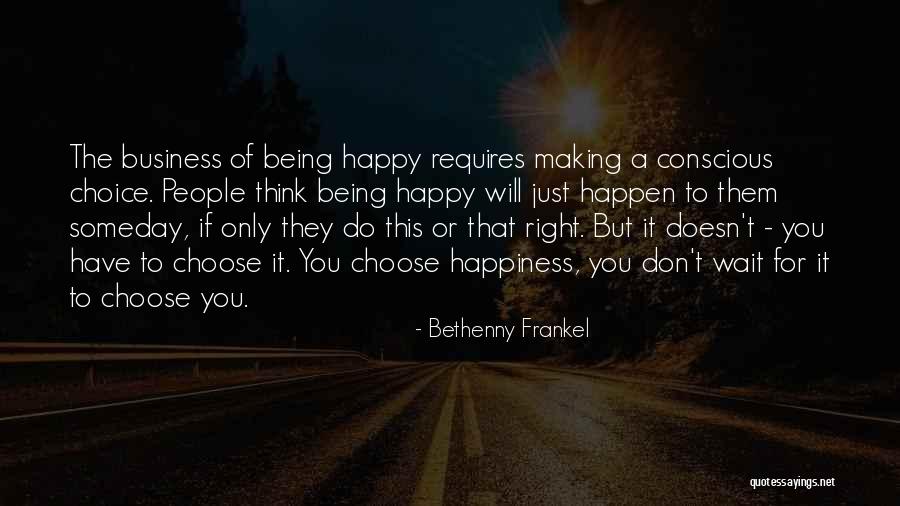 The business of being happy requires making a conscious choice. People think being happy will just happen to them someday, if only they do this or that right. But it doesn't - you have to choose it. You choose happiness, you don't wait for it to choose you. — Bethenny Frankel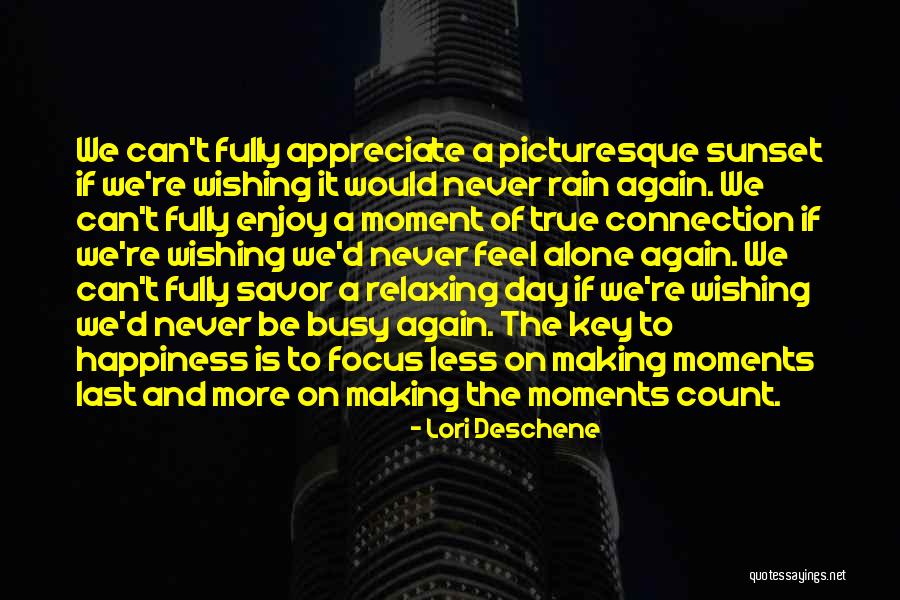 We can't fully appreciate a picturesque sunset if we're wishing it would never rain again. We can't fully enjoy a moment of true connection if we're wishing we'd never feel alone again. We can't fully savor a relaxing day if we're wishing we'd never be busy again. The key to happiness is to focus less on making moments last and more on making the moments count. — Lori Deschene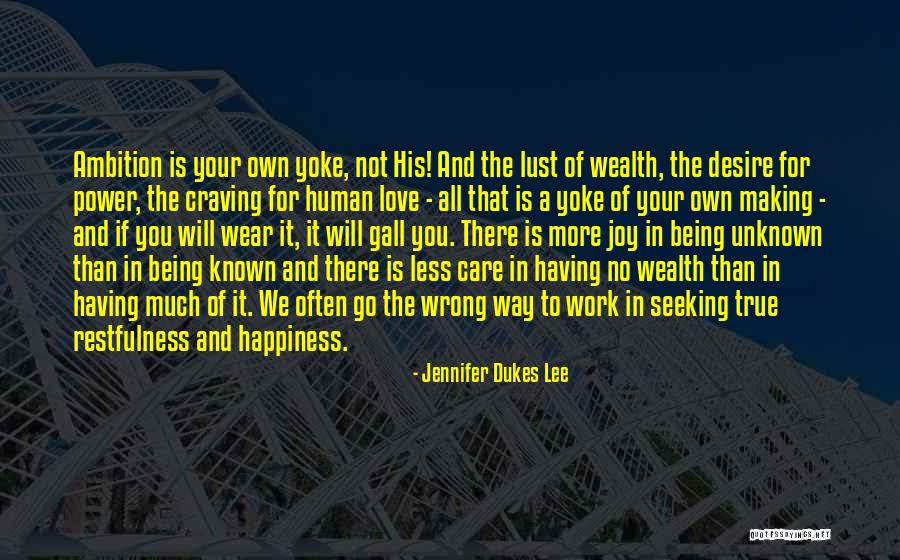 Ambition is your own yoke, not His! And the lust of wealth, the desire for power, the craving for human love - all that is a yoke of your own making - and if you will wear it, it will gall you. There is more joy in being unknown than in being known and there is less care in having no wealth than in having much of it. We often go the wrong way to work in seeking true restfulness and happiness. — Jennifer Dukes Lee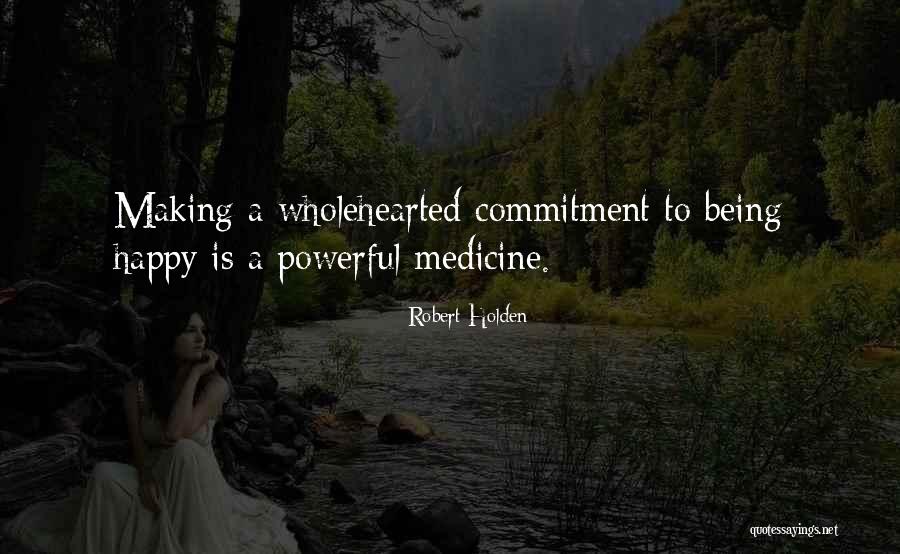 Making a wholehearted commitment to being happy is a powerful medicine. — Robert Holden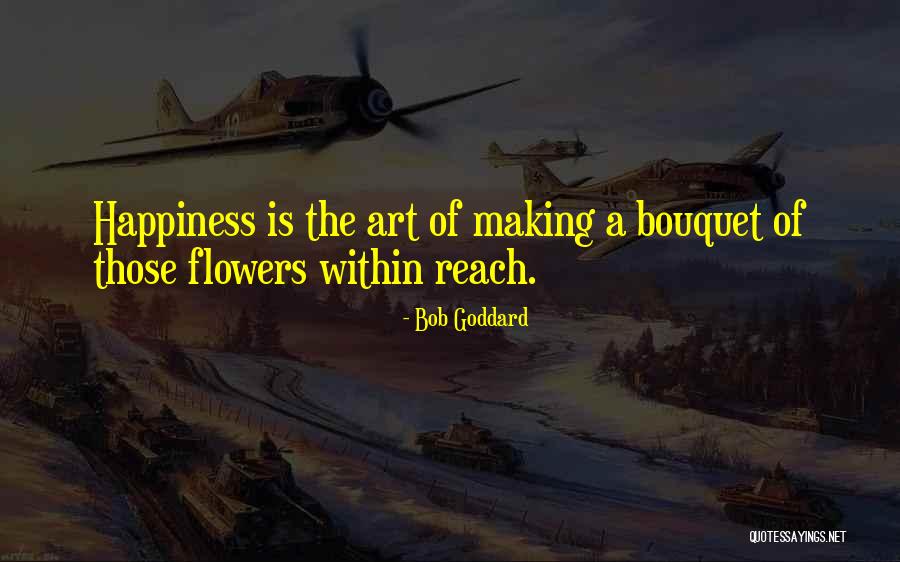 Happiness is the art of making a bouquet of those flowers within reach. — Bob Goddard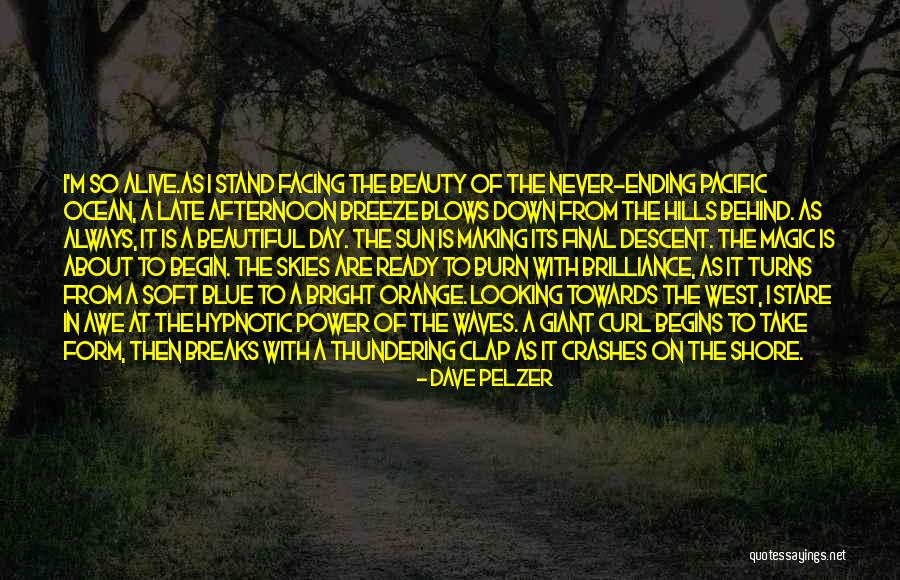 I'm so alive.
As I stand facing the beauty of the never-ending Pacific Ocean, a late afternoon breeze blows down from the hills behind. As always, it is a beautiful day. The sun is making its final descent. The magic is about to begin. The skies are ready to burn with brilliance, as it turns from a soft blue to a bright orange. Looking towards the West, I stare in awe at the hypnotic power of the waves. A giant curl begins to take form, then breaks with a thundering clap as it crashes on the shore. — Dave Pelzer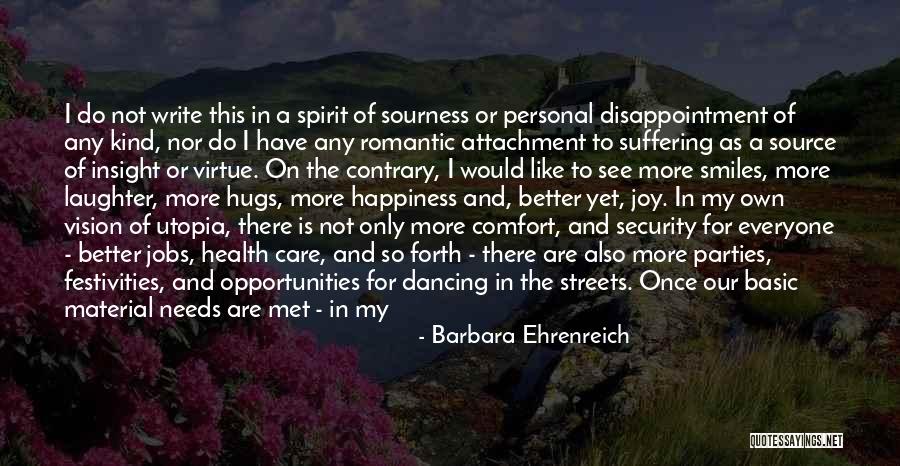 I do not write this in a spirit of sourness or personal disappointment of any kind, nor do I have any romantic attachment to suffering as a source of insight or virtue. On the contrary, I would like to see more smiles, more laughter, more hugs, more happiness and, better yet, joy. In my own vision of utopia, there is not only more comfort, and security for everyone - better jobs, health care, and so forth - there are also more parties, festivities, and opportunities for dancing in the streets. Once our basic material needs are met - in my utopia, anyway - life becomes a perpetual celebration in which everyone has a talent to contribute. But we cannot levitate ourselves into that blessed condition by wishing it. We need to brace ourselves for a struggle against terrifying obstacles, both of our own making and imposed by the natural world. And the first step is to recover from the mass delusion that is positive thinking. — Barbara Ehrenreich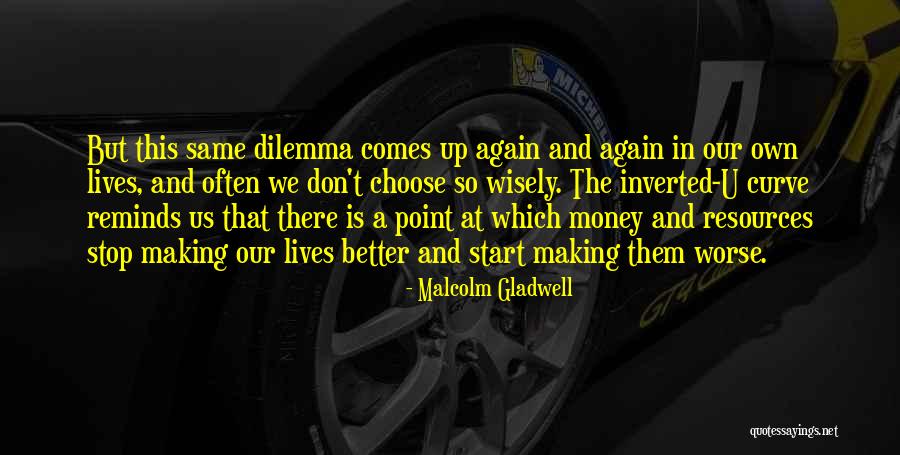 But this same dilemma comes up again and again in our own lives, and often we don't choose so wisely. The inverted-U curve reminds us that there is a point at which money and resources stop making our lives better and start making them worse. — Malcolm Gladwell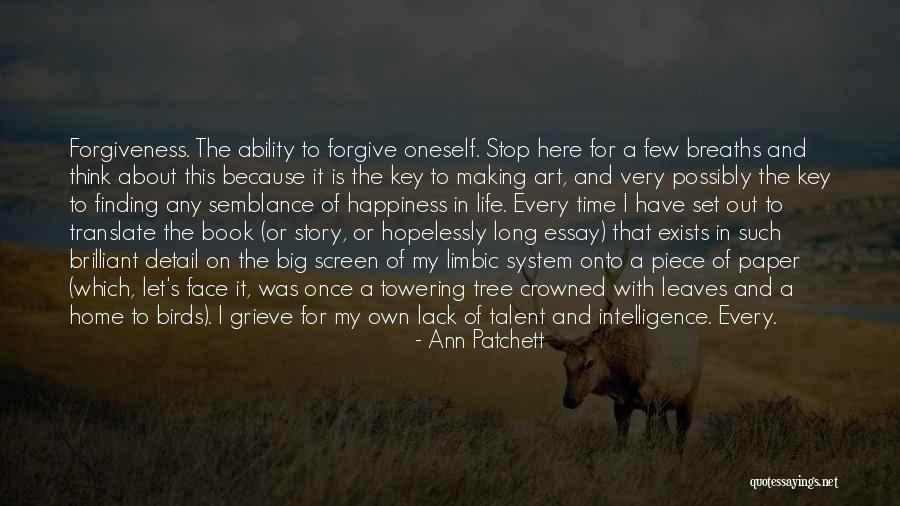 Forgiveness. The ability to forgive oneself. Stop here for a few breaths and think about this because it is the key to making art, and very possibly the key to finding any semblance of happiness in life. Every time I have set out to translate the book (or story, or hopelessly long essay) that exists in such brilliant detail on the big screen of my limbic system onto a piece of paper (which, let's face it, was once a towering tree crowned with leaves and a home to birds). I grieve for my own lack of talent and intelligence. Every. Single. Time. Were I smarter, more gifted, I could pin down a closer facsimile of the wonders I see. I believe, more than anything, that this grief of constantly having to face down our own inadequacies is what keeps people from being writers. Forgiveness, therefore, is key. I can't write the book I want to write, but I can and will write the book I am capable of writing. Again and again throughout the course of my life I will forgive myself. — Ann Patchett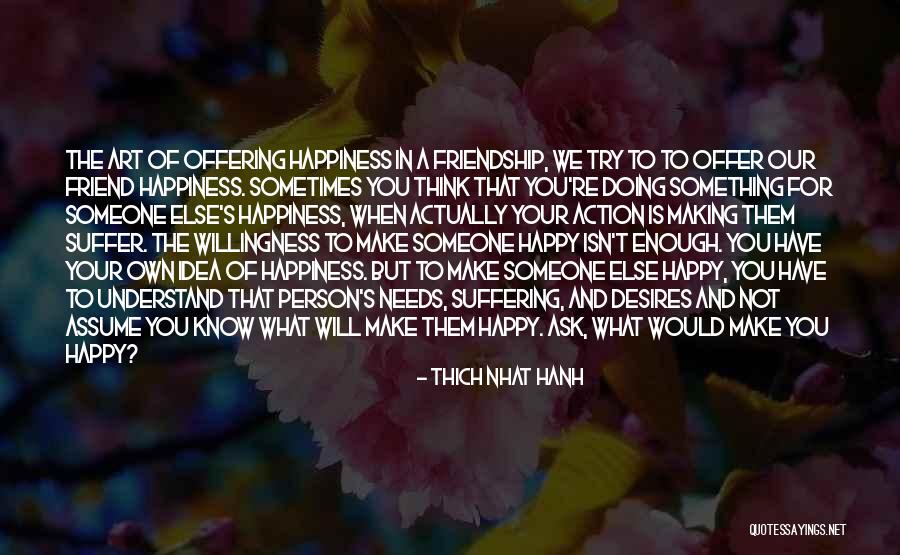 THE ART OF OFFERING HAPPINESS In a friendship, we try to to offer our friend happiness. Sometimes you think that you're doing something for someone else's happiness, when actually your action is making them suffer. The willingness to make someone happy isn't enough. You have your own idea of happiness. But to make someone else happy, you have to understand that person's needs, suffering, and desires and not assume you know what will make them happy. Ask, What would make you happy? — Thich Nhat Hanh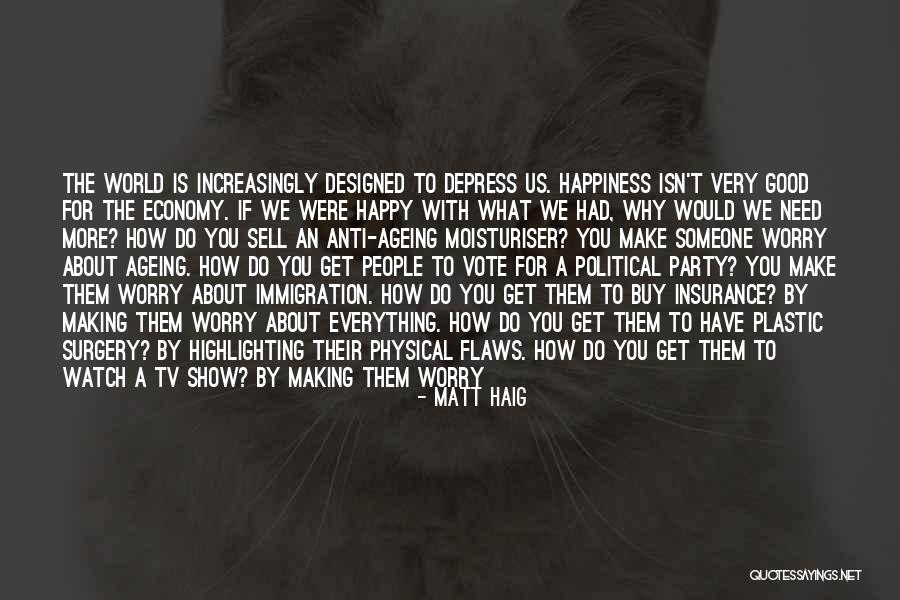 THE WORLD IS increasingly designed to depress us. Happiness isn't very good for the economy. If we were happy with what we had, why would we need more? How do you sell an anti-ageing moisturiser? You make someone worry about ageing. How do you get people to vote for a political party? You make them worry about immigration. How do you get them to buy insurance? By making them worry about everything. How do you get them to have plastic surgery? By highlighting their physical flaws. How do you get them to watch a TV show? By making them worry about missing out. How do you get them to buy a new smartphone? By making them feel like they are being left behind. To be calm becomes a kind of revolutionary act. To be happy with your own non-upgraded existence. To be comfortable with our messy, human selves, would not be good for business. — Matt Haig