Major Bible Quotes & Sayings
Enjoy reading and share 20 famous quotes about Major Bible with everyone.
Top Major Bible Quotes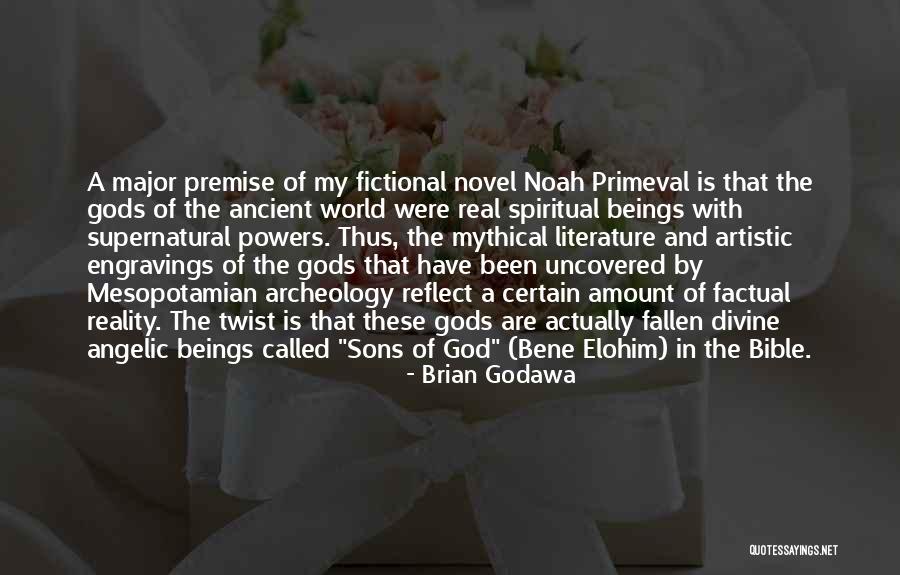 A major premise of my fictional novel Noah Primeval is that the gods of the ancient world were real spiritual beings with supernatural powers. Thus, the mythical literature and artistic engravings of the gods that have been uncovered by Mesopotamian archeology reflect a certain amount of factual reality. The twist is that these gods are actually fallen divine angelic beings called "Sons of God" (Bene Elohim) in the Bible. — Brian Godawa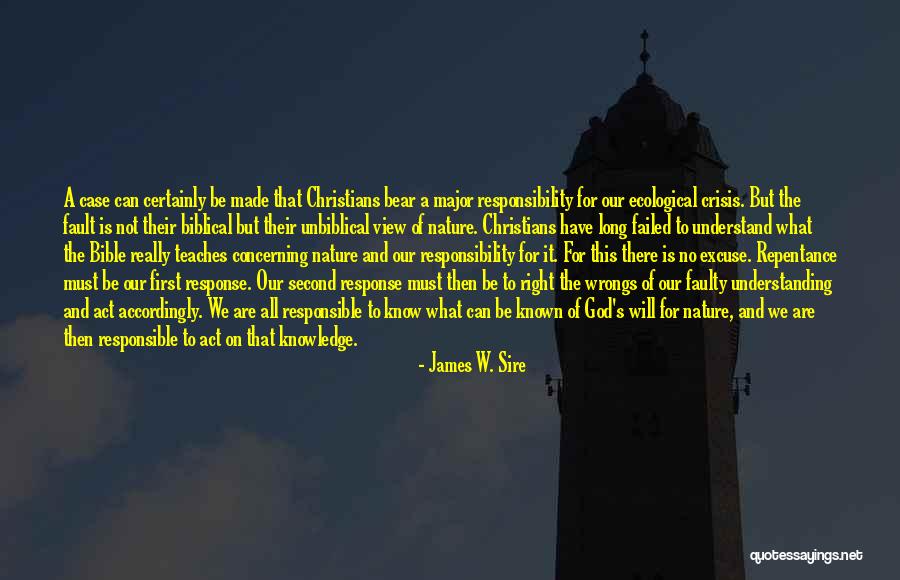 A case can certainly be made that Christians bear a major responsibility for our ecological crisis. But the fault is not their biblical but their unbiblical view of nature. Christians have long failed to understand what the Bible really teaches concerning nature and our responsibility for it. For this there is no excuse. Repentance must be our first response. Our second response must then be to right the wrongs of our faulty understanding and act accordingly. We are all responsible to know what can be known of God's will for nature, and we are then responsible to act on that knowledge. — James W. Sire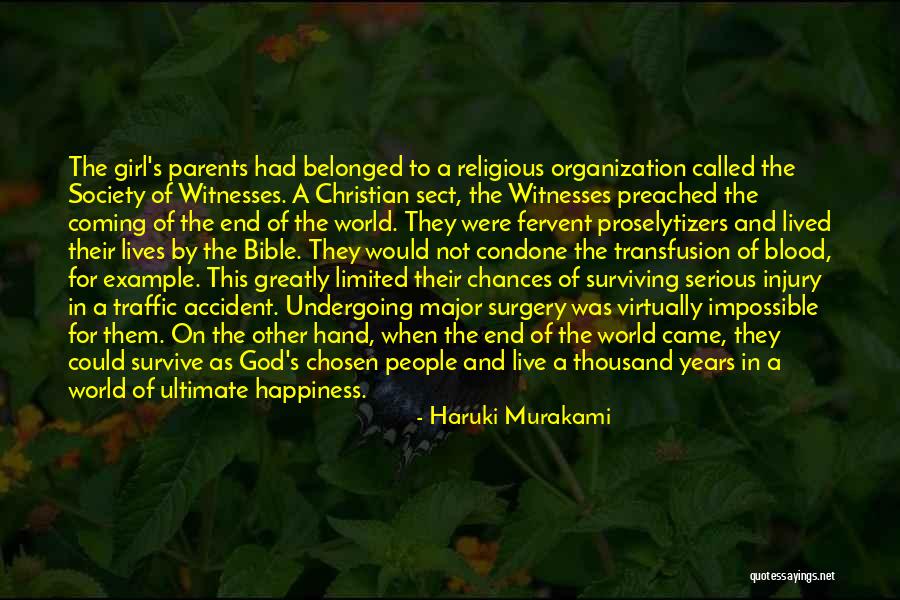 The girl's parents had belonged to a religious organization called the Society of Witnesses. A Christian sect, the Witnesses preached the coming of the end of the world. They were fervent proselytizers and lived their lives by the Bible. They would not condone the transfusion of blood, for example. This greatly limited their chances of surviving serious injury in a traffic accident. Undergoing major surgery was virtually impossible for them. On the other hand, when the end of the world came, they could survive as God's chosen people and live a thousand years in a world of ultimate happiness. — Haruki Murakami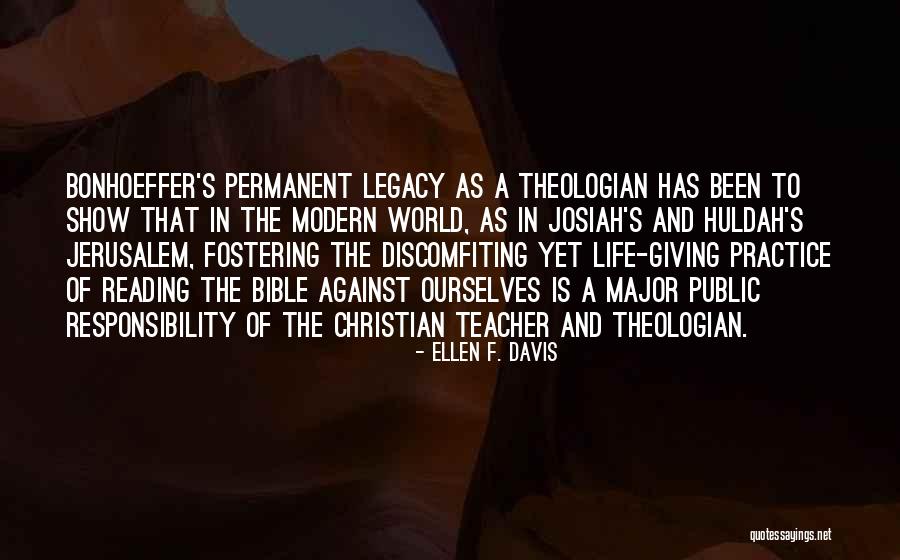 Bonhoeffer's permanent legacy as a theologian has been to show that in the modern world, as in Josiah's and Huldah's Jerusalem, fostering the discomfiting yet life-giving practice of reading the Bible against ourselves is a major public responsibility of the Christian teacher and theologian. — Ellen F. Davis
As your congressman, I hold the Holy Bible as being the major directions to me of how I vote in Washington D.C. — Paul Broun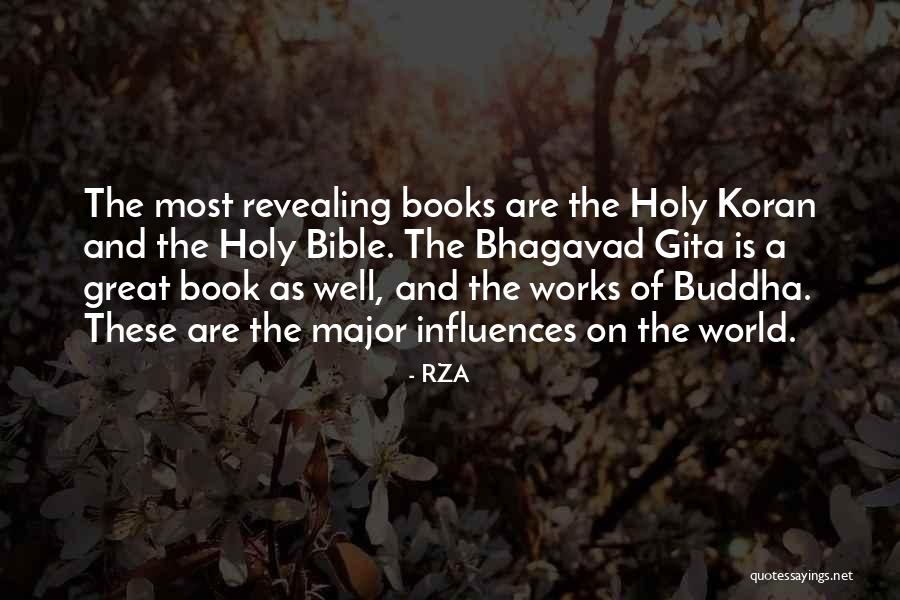 The most revealing books are the Holy Koran and the Holy Bible. The Bhagavad Gita is a great book as well, and the works of Buddha. These are the major influences on the world. — RZA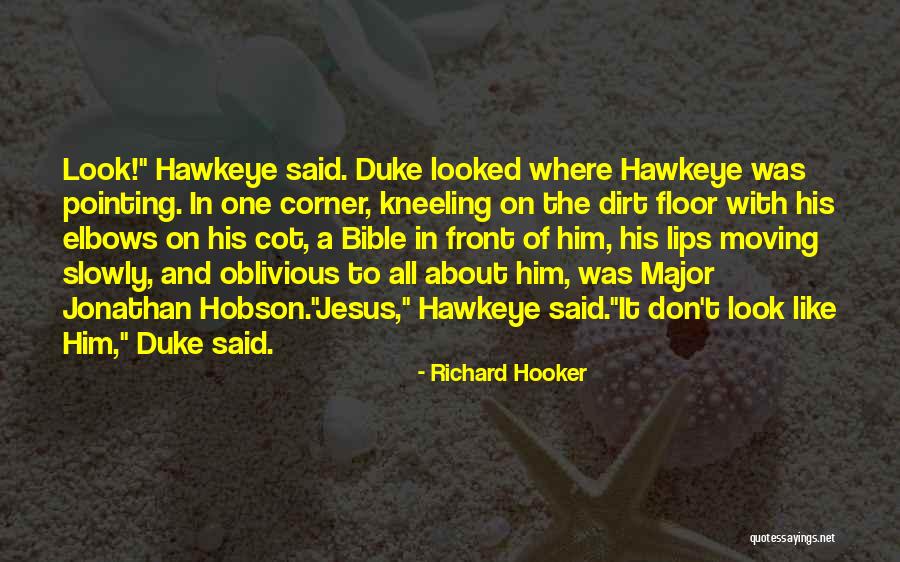 Look!" Hawkeye said.
Duke looked where Hawkeye was pointing. In one corner, kneeling on the dirt floor with his elbows on his cot, a Bible in front of him, his lips moving slowly, and oblivious to all about him, was Major Jonathan Hobson.
"Jesus," Hawkeye said.
"It don't look like Him," Duke said. — Richard Hooker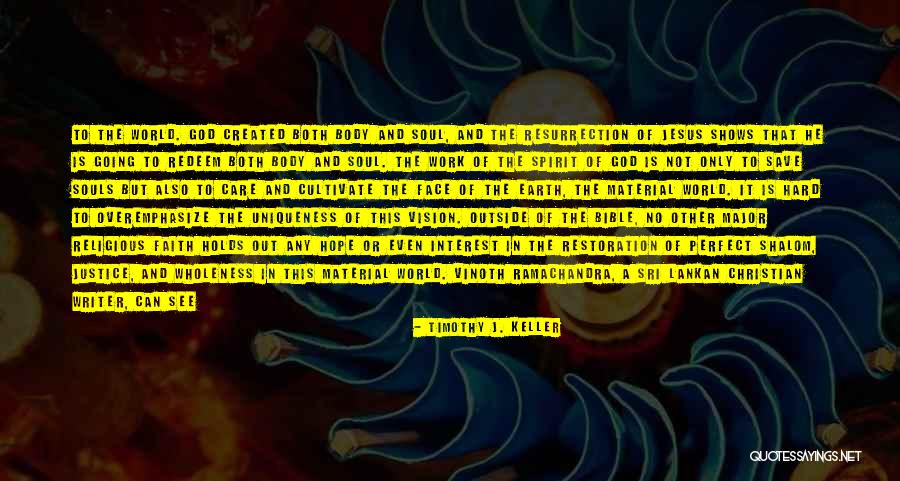 to the world. God created both body and soul, and the resurrection of Jesus shows that he is going to redeem both body and soul. The work of the Spirit of God is not only to save souls but also to care and cultivate the face of the earth, the material world. It is hard to overemphasize the uniqueness of this vision. Outside of the Bible, no other major religious faith holds out any hope or even interest in the restoration of perfect shalom, justice, and wholeness in this material world. Vinoth Ramachandra, a Sri Lankan Christian writer, can see — Timothy J. Keller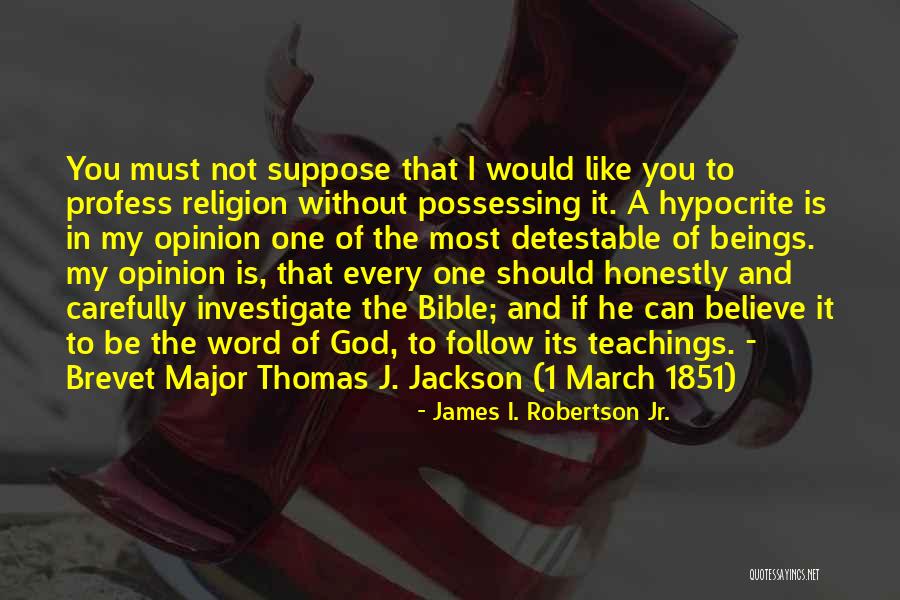 You must not suppose that I would like you to profess religion without possessing it. A hypocrite is in my opinion one of the most detestable of beings. my opinion is, that every one should honestly and carefully investigate the Bible; and if he can believe it to be the word of God, to follow its teachings. - Brevet Major Thomas J. Jackson (1 March 1851) — James I. Robertson Jr.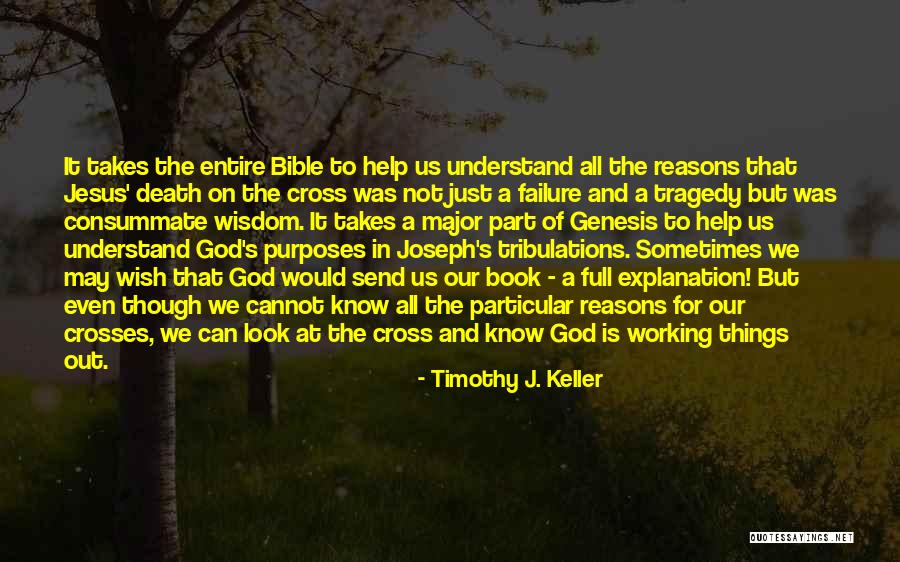 It takes the entire Bible to help us understand all the reasons that Jesus' death on the cross was not just a failure and a tragedy but was consummate wisdom. It takes a major part of Genesis to help us understand God's purposes in Joseph's tribulations. Sometimes we may wish that God would send us our book - a full explanation! But even though we cannot know all the particular reasons for our crosses, we can look at the cross and know God is working things out. — Timothy J. Keller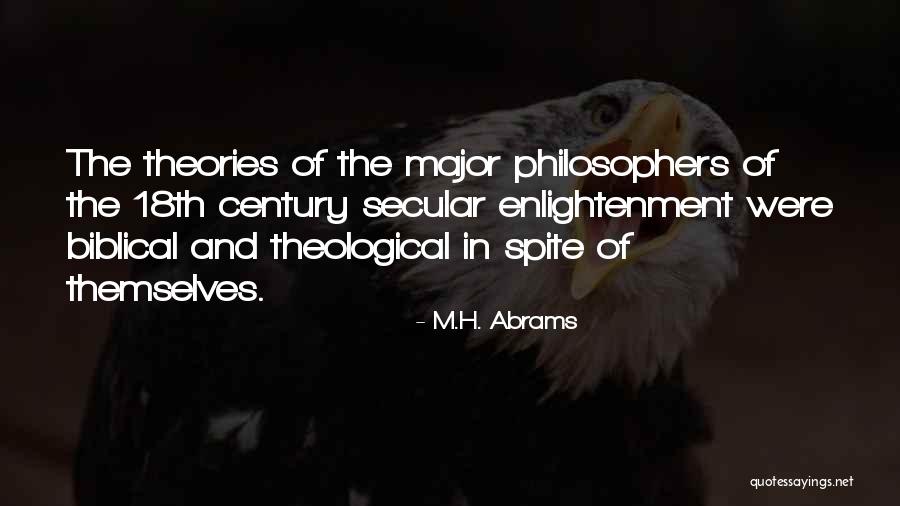 The theories of the major philosophers of the 18th century secular enlightenment were biblical and theological in spite of themselves. — M.H. Abrams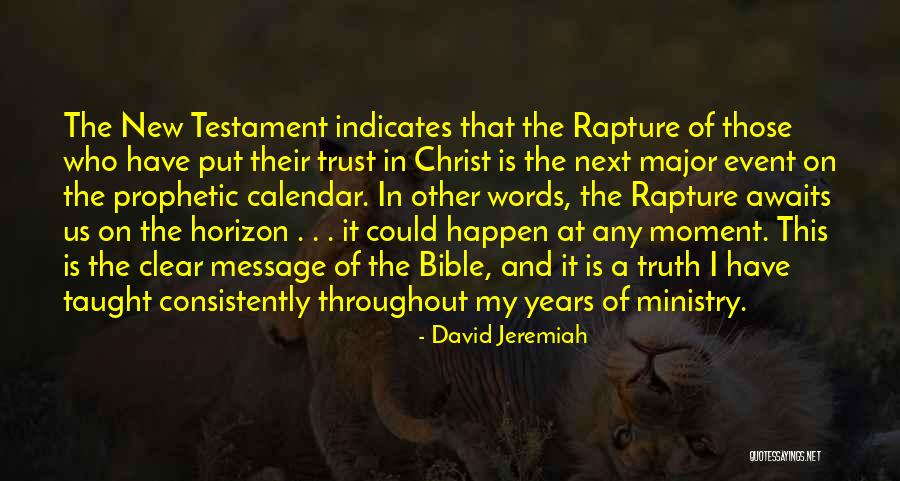 The New Testament indicates that the Rapture of those who have put their trust in Christ is the next major event on the prophetic calendar. In other words, the Rapture awaits us on the horizon . . . it could happen at any moment. This is the clear message of the Bible, and it is a truth I have taught consistently throughout my years of ministry. — David Jeremiah
The reason for this persistent story line in the Bible is not simply because the writers like underdogs. It is because the ultimate example of God's working in the world was Jesus Christ, the only founder of a major religion who died in disgrace, not surrounded by all of his loving disciples but abandoned by everybody whom he cared about, including his Father. — Timothy J. Keller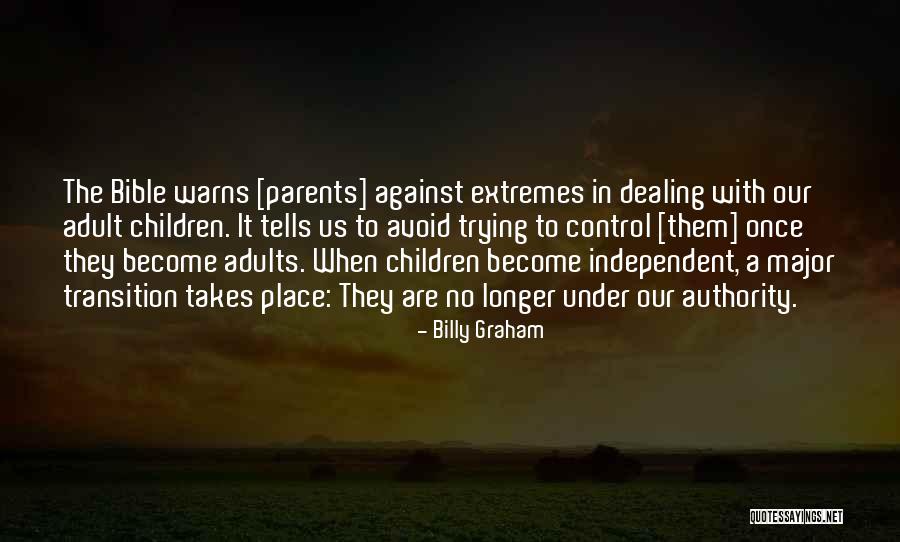 The Bible warns [parents] against extremes in dealing with our adult children. It tells us to avoid trying to control [them] once they become adults. When children become independent, a major transition takes place: They are no longer under our authority. — Billy Graham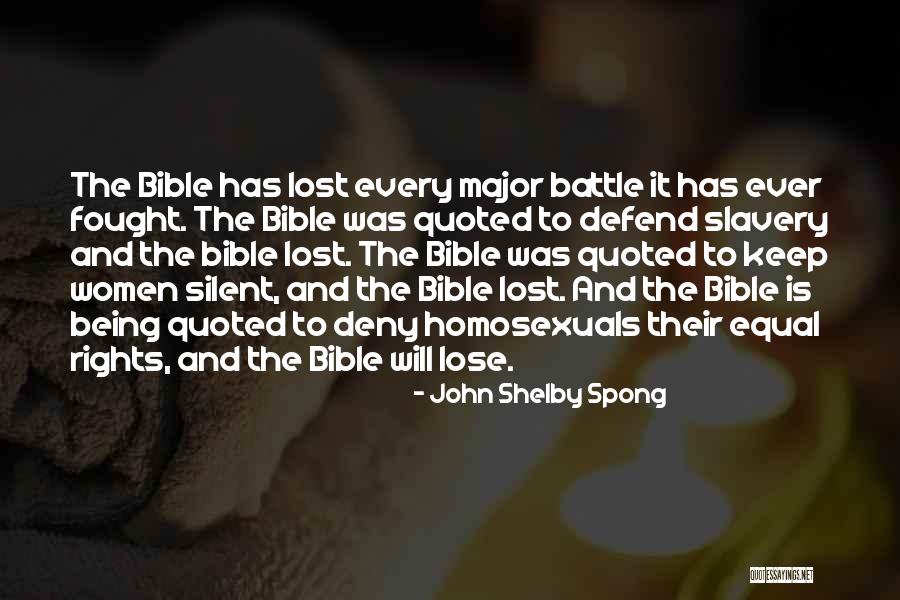 The Bible has lost every major battle it has ever fought. The Bible was quoted to defend slavery and the bible lost. The Bible was quoted to keep women silent, and the Bible lost. And the Bible is being quoted to deny homosexuals their equal rights, and the Bible will lose. — John Shelby Spong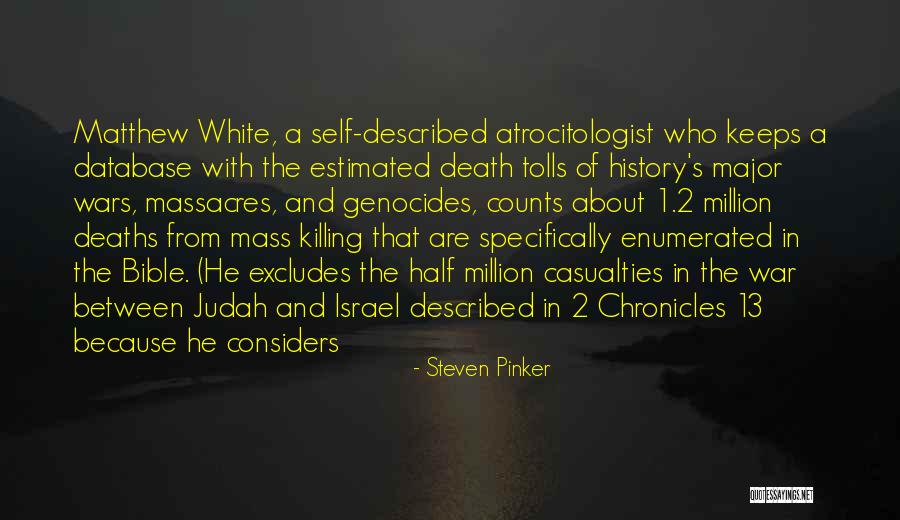 Matthew White, a self-described atrocitologist who keeps a database with the estimated death tolls of history's major wars, massacres, and genocides, counts about 1.2 million deaths from mass killing that are specifically enumerated in the Bible. (He excludes the half million casualties in the war between Judah and Israel described in 2 Chronicles 13 because he considers — Steven Pinker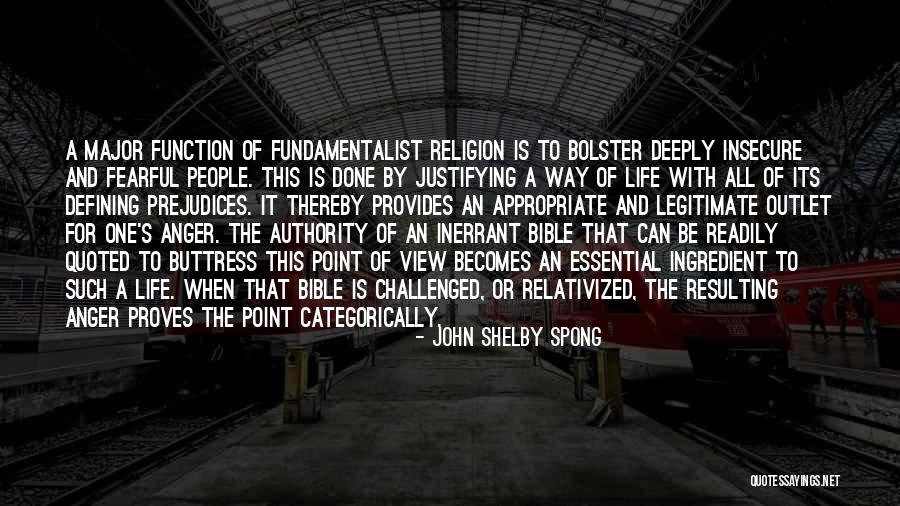 A major function of fundamentalist religion is to bolster deeply insecure and fearful people. This is done by justifying a way of life with all of its defining prejudices. It thereby provides an appropriate and legitimate outlet for one's anger. The authority of an inerrant Bible that can be readily quoted to buttress this point of view becomes an essential ingredient to such a life. When that Bible is challenged, or relativized, the resulting anger proves the point categorically. — John Shelby Spong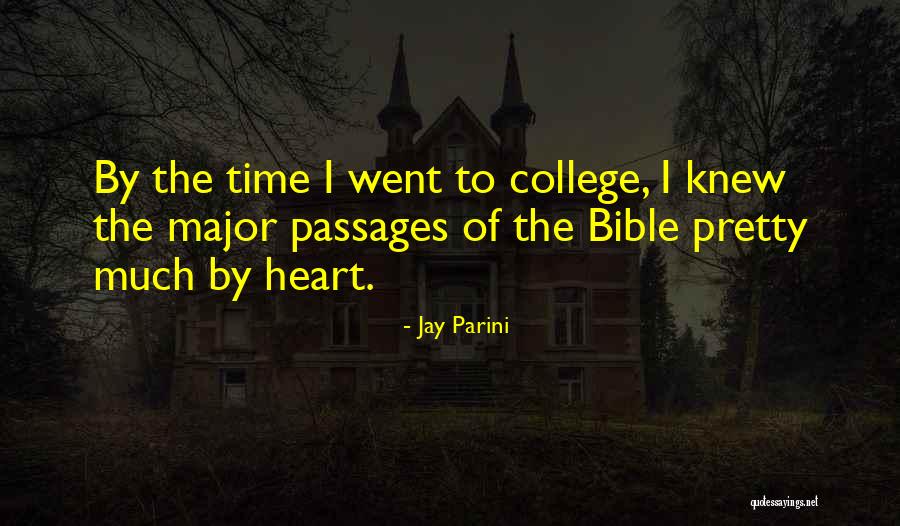 By the time I went to college, I knew the major passages of the Bible pretty much by heart. — Jay Parini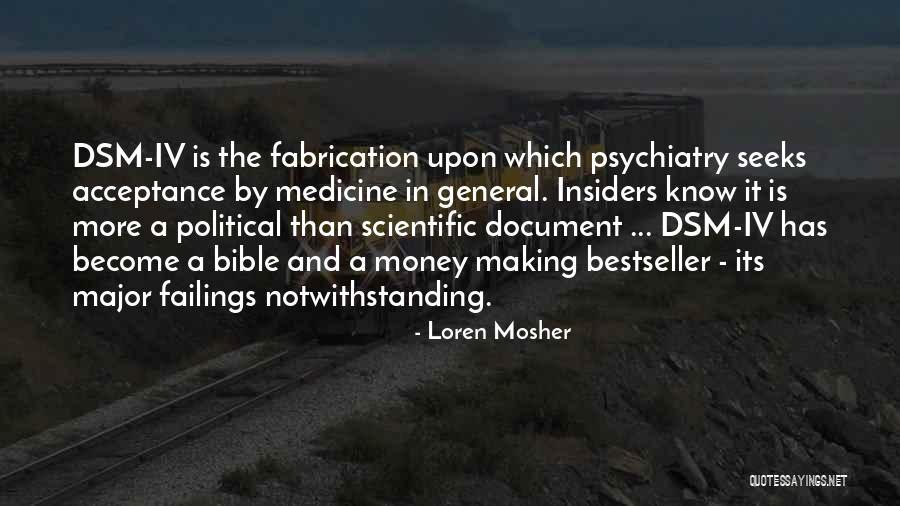 DSM-IV is the fabrication upon which psychiatry seeks acceptance by medicine in general. Insiders know it is more a political than scientific document ... DSM-IV has become a bible and a money making bestseller - its major failings notwithstanding. — Loren Mosher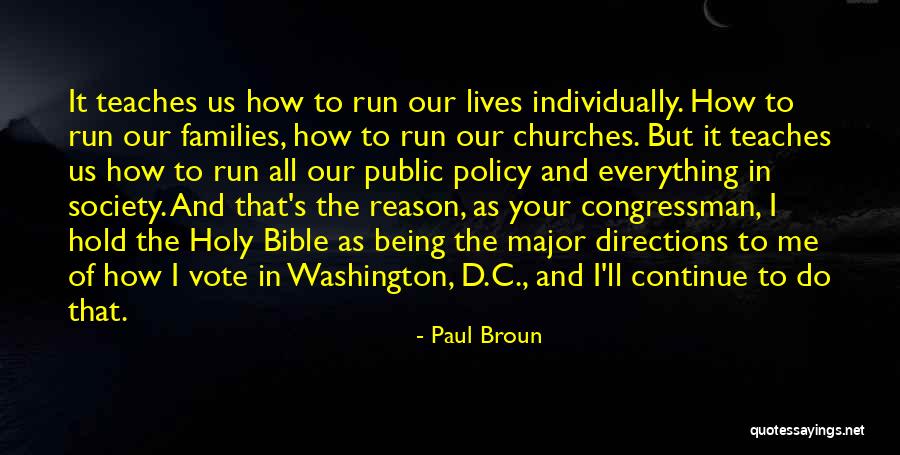 It teaches us how to run our lives individually. How to run our families, how to run our churches. But it teaches us how to run all our public policy and everything in society. And that's the reason, as your congressman, I hold the Holy Bible as being the major directions to me of how I vote in Washington, D.C., and I'll continue to do that. — Paul Broun