Quotes & Sayings About Love And Finding Yourself
Enjoy reading and share 52 famous quotes about Love And Finding Yourself with everyone.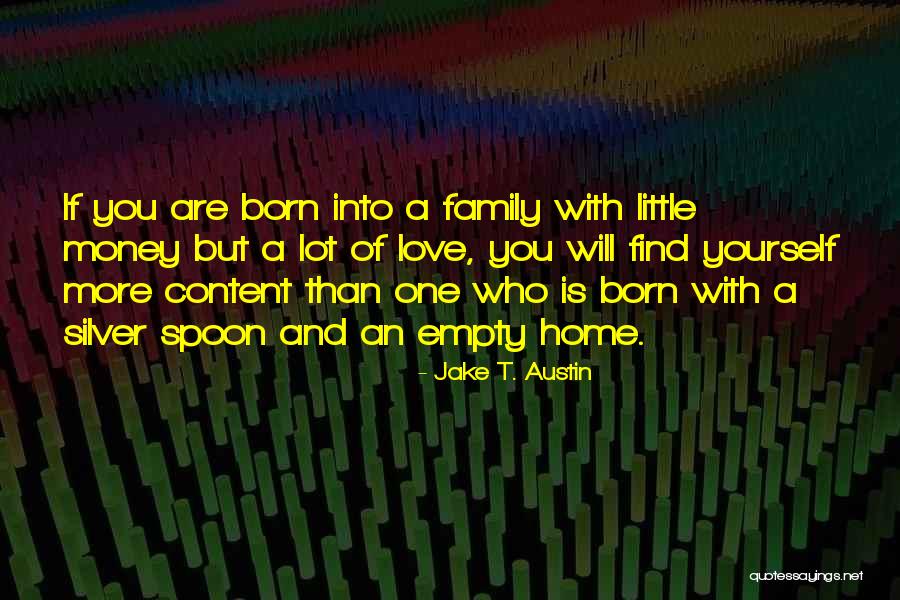 If you are born into a family with little money but a lot of love, you will find yourself more content than one who is born with a silver spoon and an empty home. — Jake T. Austin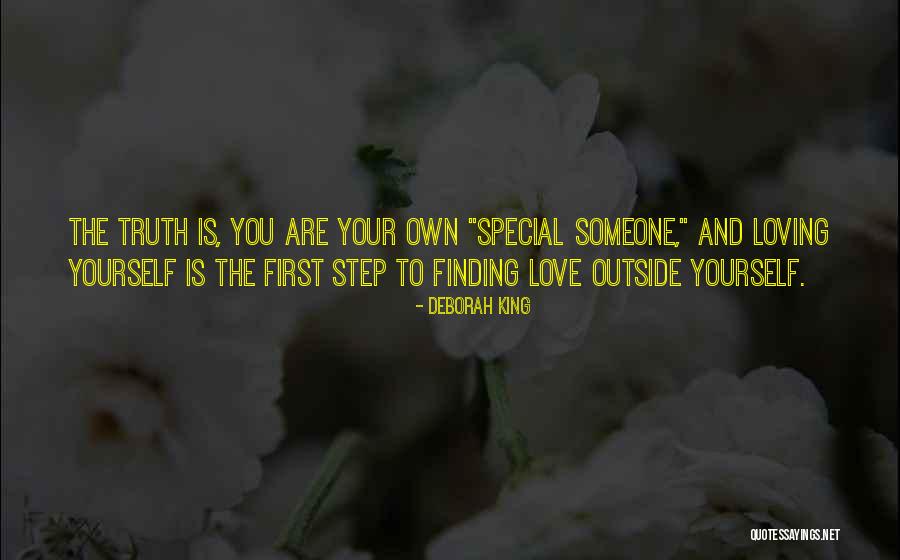 The truth is, you are your own "special someone," and loving yourself is the first step to finding love outside yourself. — Deborah King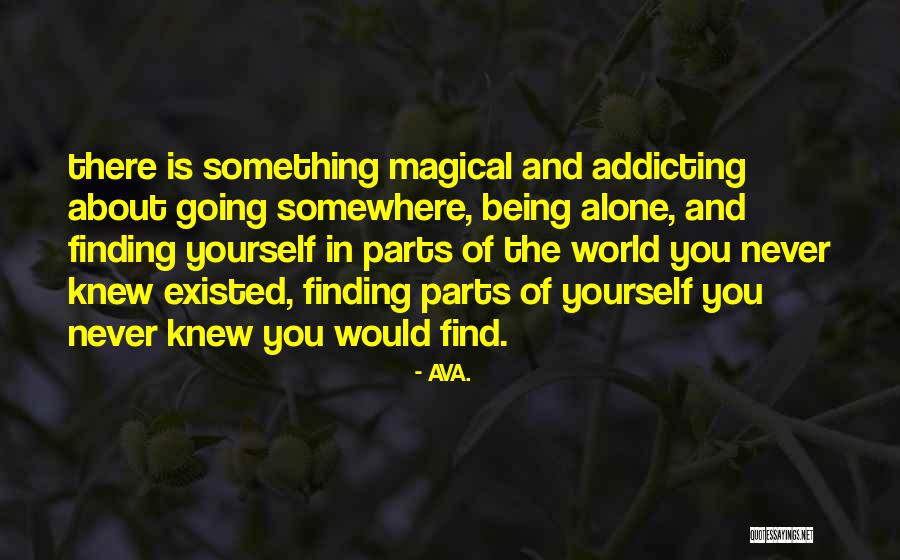 there is something magical and addicting about going somewhere, being alone, and finding yourself in parts of the world you never knew existed, finding parts of yourself you never knew you would find. — AVA.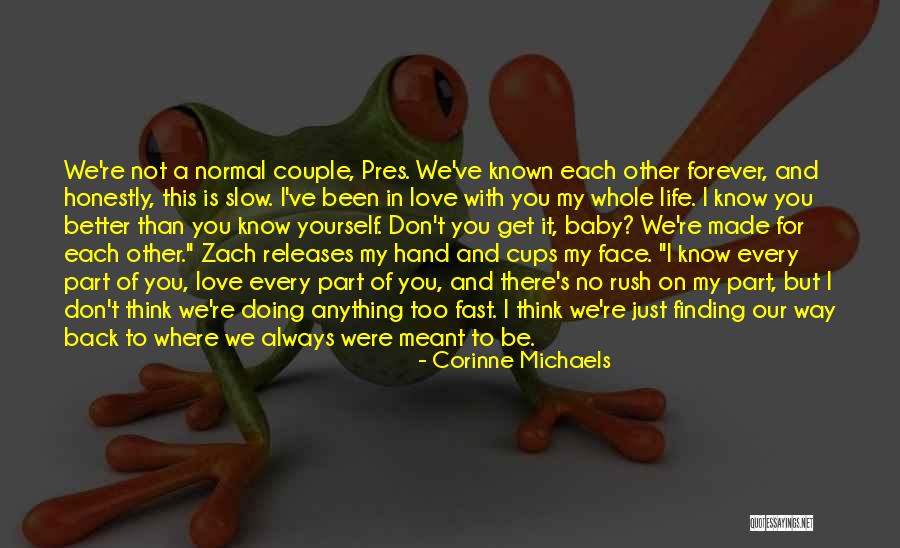 We're not a normal couple, Pres. We've known each other forever, and honestly, this is slow. I've been in love with you my whole life. I know you better than you know yourself. Don't you get it, baby? We're made for each other." Zach releases my hand and cups my face. "I know every part of you, love every part of you, and there's no rush on my part, but I don't think we're doing anything too fast. I think we're just finding our way back to where we always were meant to be. — Corinne Michaels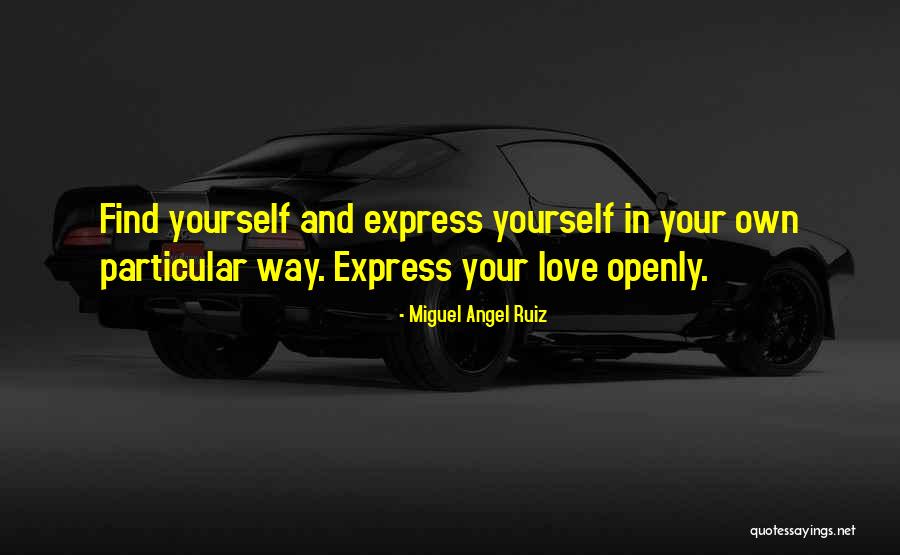 Find yourself and express yourself in your own particular way. Express your love openly. — Miguel Angel Ruiz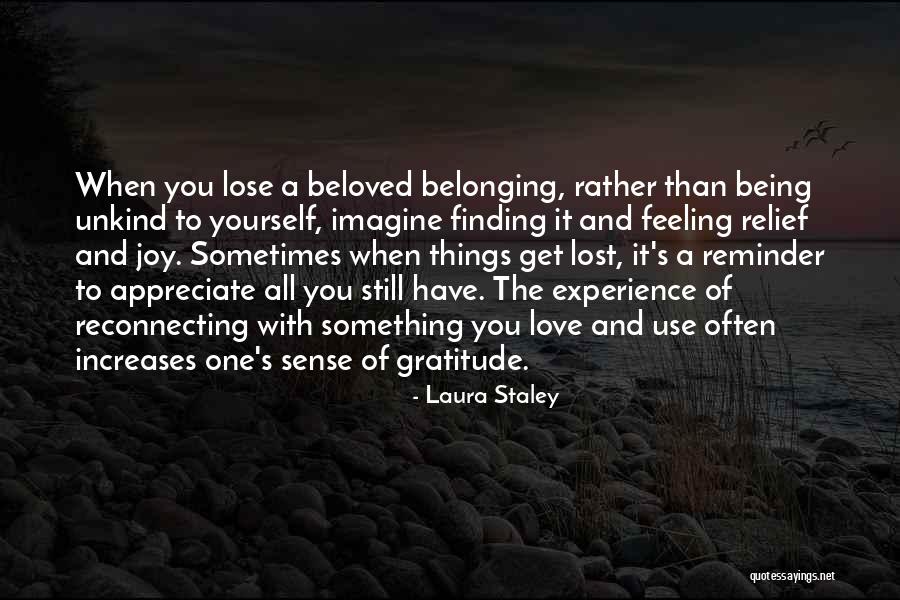 When you lose a beloved belonging, rather than being unkind to yourself, imagine finding it and feeling relief and joy. Sometimes when things get lost, it's a reminder to appreciate all you still have. The experience of reconnecting with something you love and use often increases one's sense of gratitude. — Laura Staley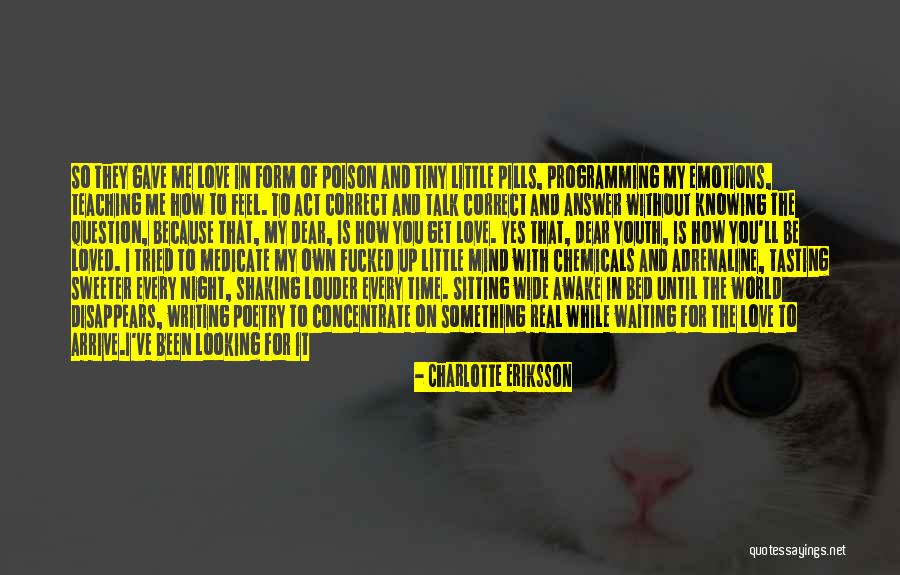 So they gave me love in form of poison and tiny little pills, programming my emotions, teaching me how to feel. To act correct and talk correct and answer without knowing the question, because that, my dear, is how you get love. Yes that, dear youth, is how you'll be loved. I tried to medicate my own fucked up little mind with chemicals and adrenaline, tasting sweeter every night, shaking louder every time. Sitting wide awake in bed until the world disappears, writing poetry to concentrate on something real while waiting for the love to arrive.
I've been looking for it night after night, waiting patiently for it to show up, maybe somewhere in between the state of awake and asleep, alive and not so alive, sober and not so sober.
(I lost track of the difference somewhere in between.) — Charlotte Eriksson
Imagine finding someone you love more than anything in the world, who you would risk your life for but couldn't marry. And you couldn't have that special day the way your friends do-you know, wear the ring on your finger and have it mean the same thing as everybody else. Just put yourself in that person's shoes. It makes me feel sick to my stomach — Miley Cyrus
Is there anything, apart from a really good chocolate cream pie and receiving a large unexpected cheque in the post, to beat finding yourself at large in a foreign city on a fair spring evening, loafing along unfamiliar streets in the long shadows of a lazy sunset, pausing to gaze in shop windows or at some church or lovely square or tranquil stretch of quayside, hesitating at street corners to decide whether that cheerful and homy restaurant you will remember fondly for years is likely to lie down this street or that one? I just love it. I could spend my life arriving each evening in a new city. — Bill Bryson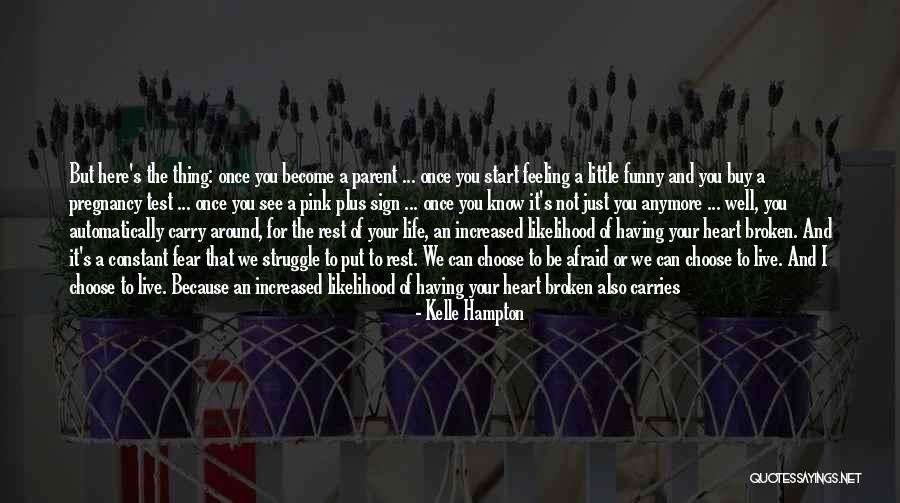 But here's the thing: once you become a parent ... once you start feeling a little funny and you buy a pregnancy test ... once you see a pink plus sign ... once you know it's not just you anymore ... well, you automatically carry around, for the rest of your life, an increased likelihood of having your heart broken. And it's a constant fear that we struggle to put to rest. We can choose to be afraid or we can choose to live. And I choose to live. Because an increased likelihood of having your heart broken also carries with it an increased likelihood of finding yourself the happiest you've ever been in life. — Kelle Hampton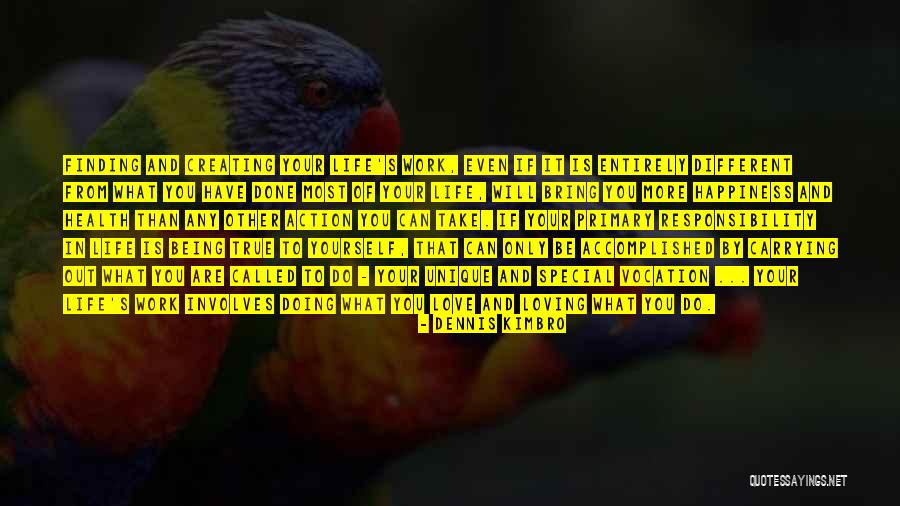 Finding and creating your life's work, even if it is entirely different from what you have done most of your life, will bring you more happiness and health than any other action you can take. If your primary responsibility in life is being true to yourself, that can only be accomplished by carrying out what you are called to do - your unique and special vocation ... Your life's work involves doing what you love and loving what you do. — Dennis Kimbro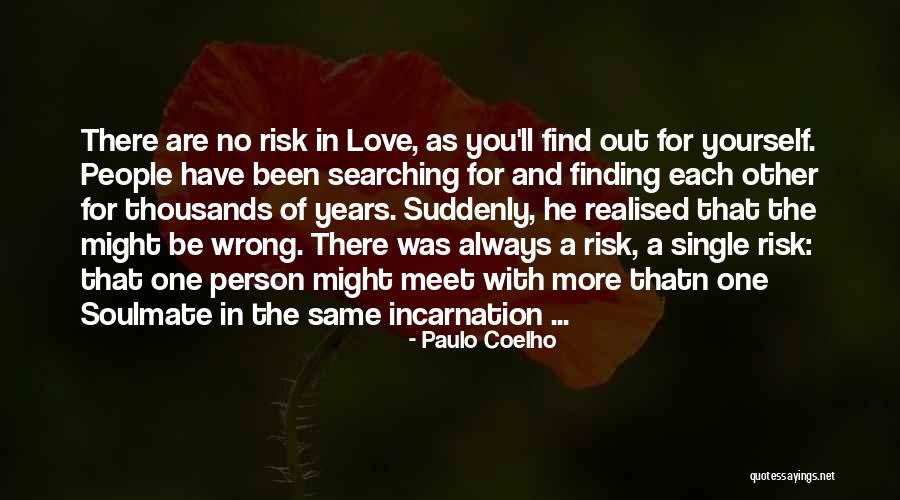 There are no risk in Love, as you'll find out for yourself. People have been searching for and finding each other for thousands of years. Suddenly, he realised that the might be wrong. There was always a risk, a single risk: that one person might meet with more thatn one Soulmate in the same incarnation ... — Paulo Coelho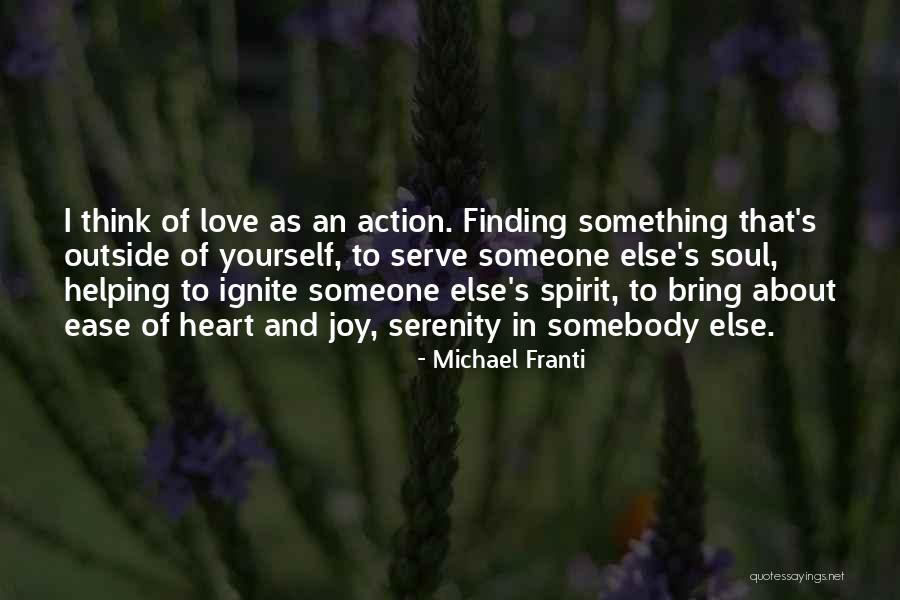 I think of love as an action. Finding something that's outside of yourself, to serve someone else's soul, helping to ignite someone else's spirit, to bring about ease of heart and joy, serenity in somebody else. — Michael Franti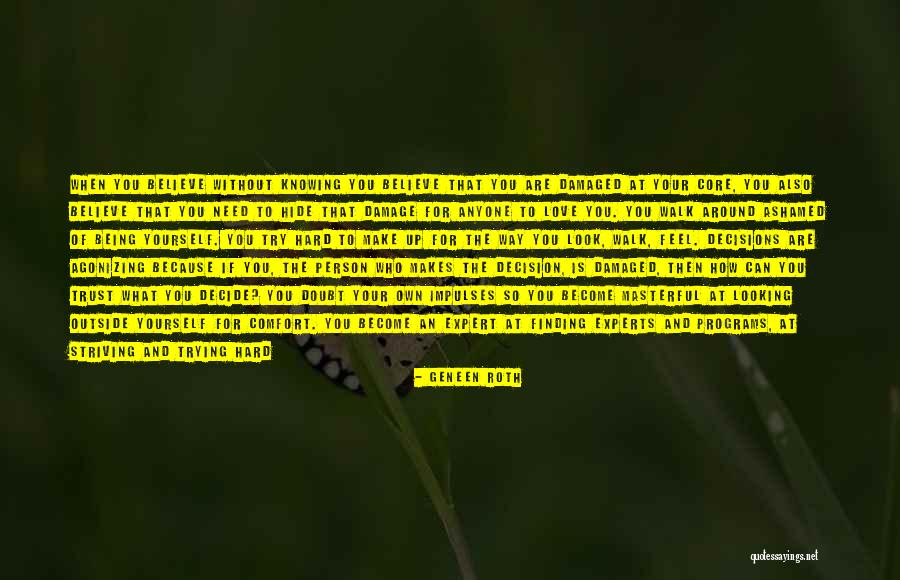 When you believe without knowing you believe that you are damaged at your core, you also believe that you need to hide that damage for anyone to love you. You walk around ashamed of being yourself. You try hard to make up for the way you look, walk, feel. Decisions are agonizing because if you, the person who makes the decision, is damaged, then how can you trust what you decide? You doubt your own impulses so you become masterful at looking outside yourself for comfort. You become an expert at finding experts and programs, at striving and trying hard and then harder to change yourself, but this process only reaffirms what you already believe about yourself
that your needs and choices cannot be trusted, and left to your own devices you are out of control (p.82-83) — Geneen Roth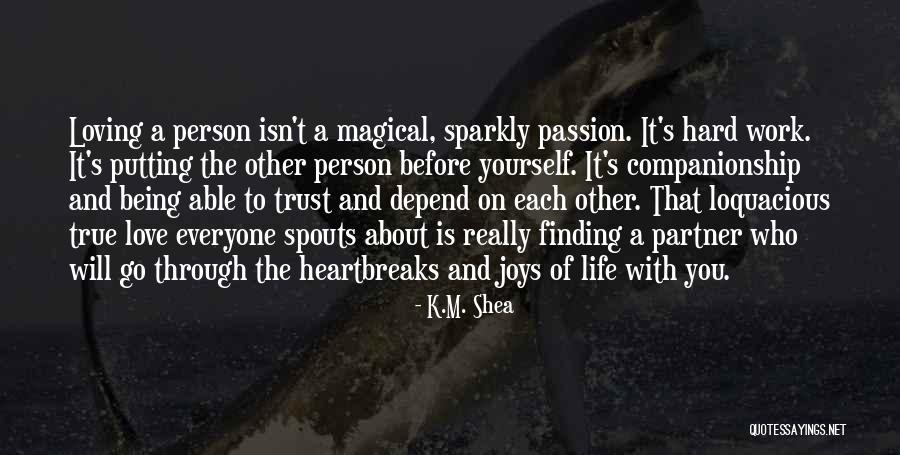 Loving a person isn't a magical, sparkly passion. It's hard work. It's putting the other person before yourself. It's companionship and being able to trust and depend on each other. That loquacious true love everyone spouts about is really finding a partner who will go through the heartbreaks and joys of life with you. — K.M. Shea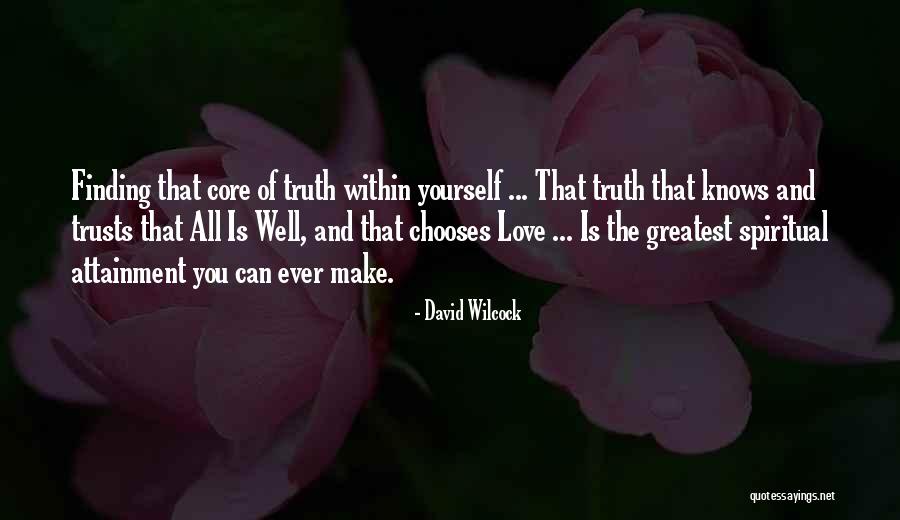 Finding that core of truth within yourself ... That truth that knows and trusts that All Is Well, and that chooses Love ... Is the greatest spiritual attainment you can ever make. — David Wilcock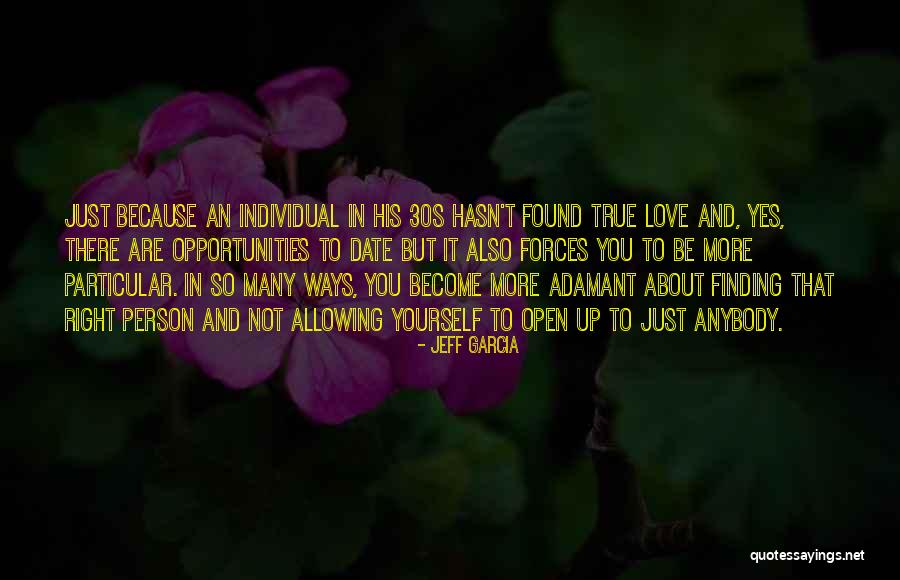 Just because an individual in his 30s hasn't found true love and, yes, there are opportunities to date but it also forces you to be more particular. In so many ways, you become more adamant about finding that right person and not allowing yourself to open up to just anybody. — Jeff Garcia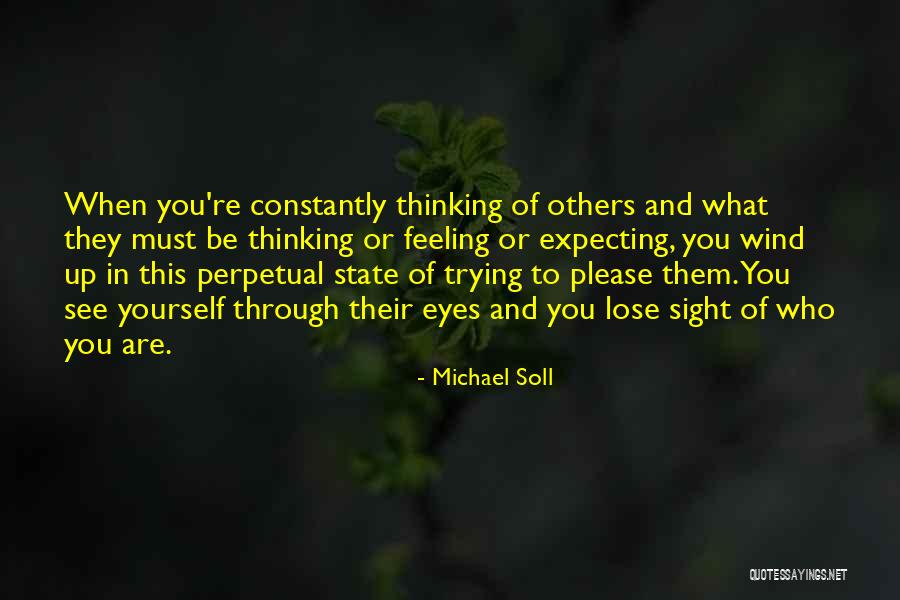 When you're constantly thinking of others and what they must be thinking or feeling or expecting, you wind up in this perpetual state of trying to please them. You see yourself through their eyes and you lose sight of who you are. — Michael Soll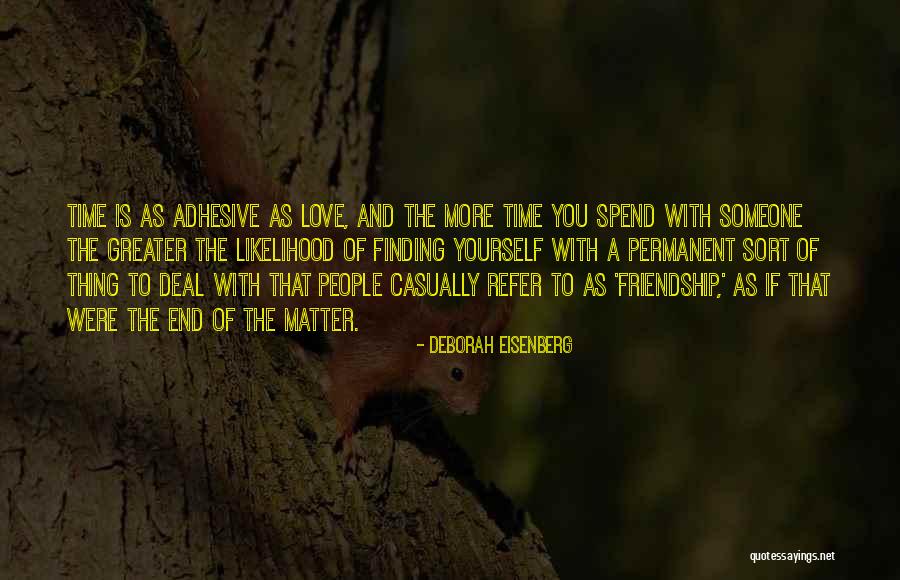 Time is as adhesive as love, and the more time you spend with someone the greater the likelihood of finding yourself with a permanent sort of thing to deal with that people casually refer to as 'friendship,' as if that were the end of the matter. — Deborah Eisenberg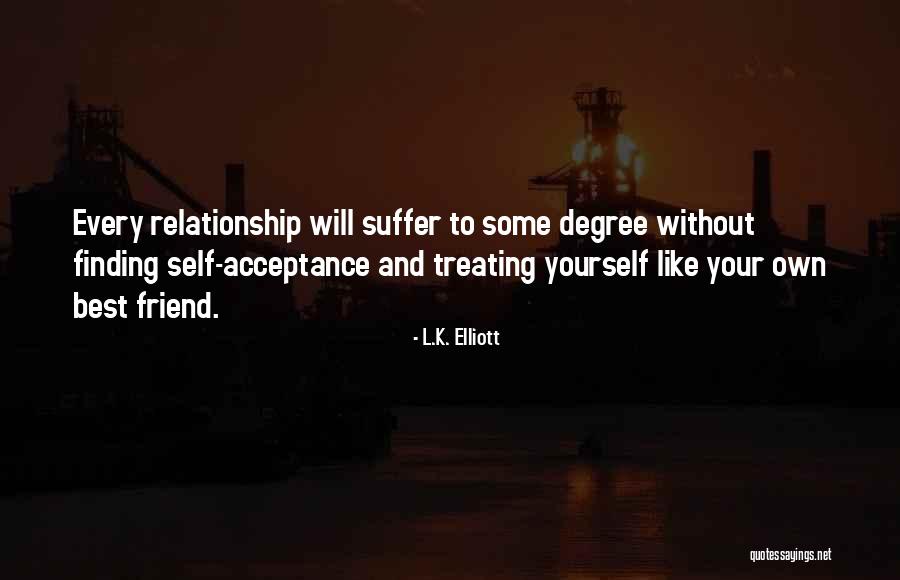 Every relationship will suffer to some degree without finding self-acceptance and treating yourself like your own best friend. — L.K. Elliott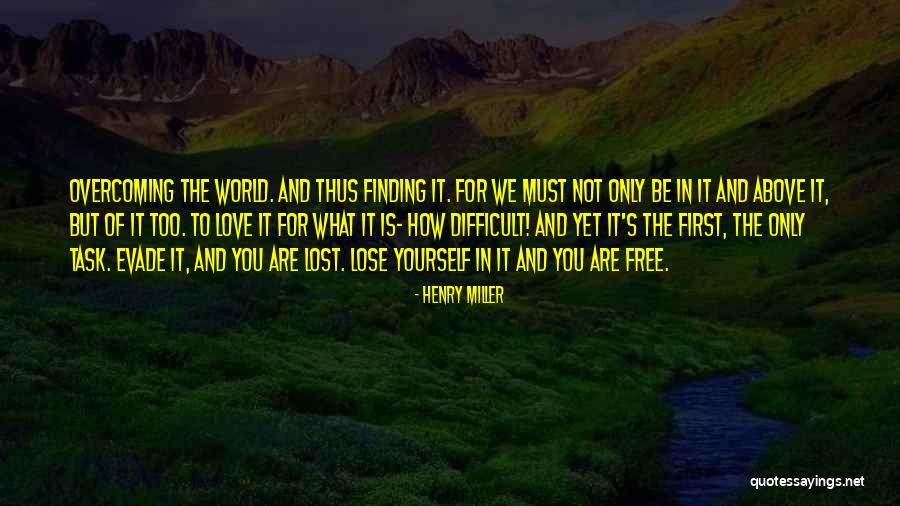 Overcoming the world. And thus finding it. For we must not only be in it and above it, but of it too. To love it for what it is- how difficult! And yet it's the first, the only task. Evade it, and you are lost. Lose yourself in it and you are free. — Henry Miller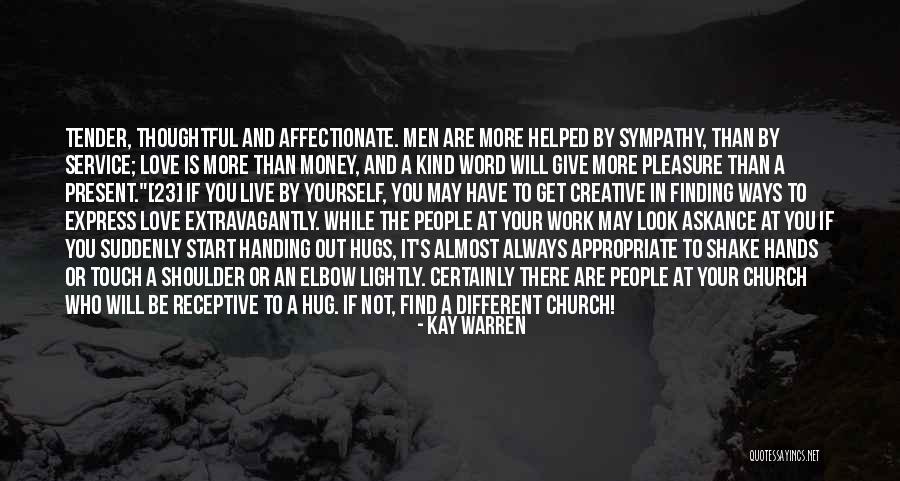 tender, thoughtful and affectionate. Men are more helped by sympathy, than by service; love is more than money, and a kind word will give more pleasure than a present."[23] If you live by yourself, you may have to get creative in finding ways to express love extravagantly. While the people at your work may look askance at you if you suddenly start handing out hugs, it's almost always appropriate to shake hands or touch a shoulder or an elbow lightly. Certainly there are people at your church who will be receptive to a hug. If not, find a different church! Those who love lavishly, extravagantly, find their souls flooded with joy. — Kay Warren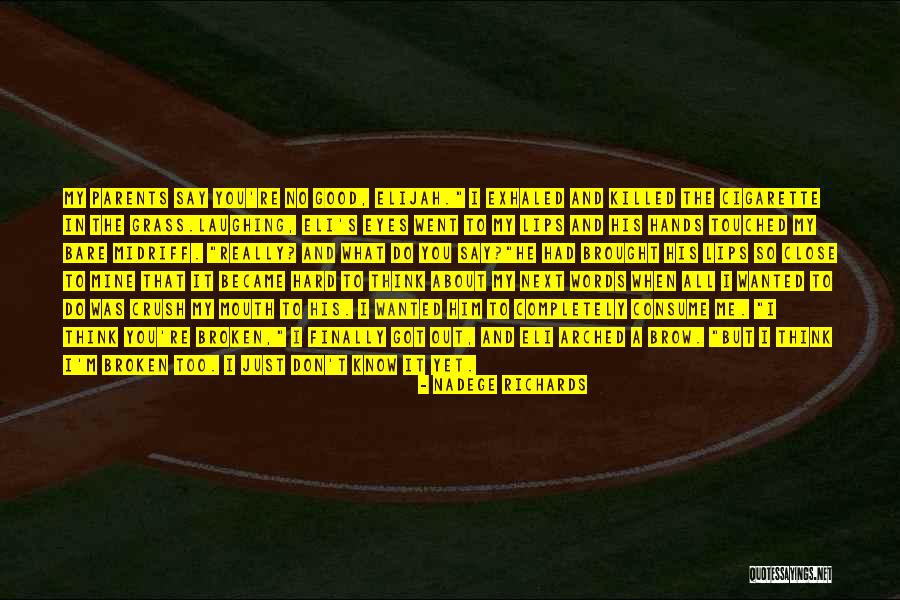 My parents say you're no good, Elijah." I exhaled and killed the cigarette in the grass.
Laughing, Eli's eyes went to my lips and his hands touched my bare midriff. "Really? And what do you say?"
He had brought his lips so close to mine that it became hard to think about my next words when all I wanted to do was crush my mouth to his. I wanted him to completely consume me. "I think you're broken," I finally got out, and Eli arched a brow. "But I think I'm broken too. I just don't know it yet. — Nadege Richards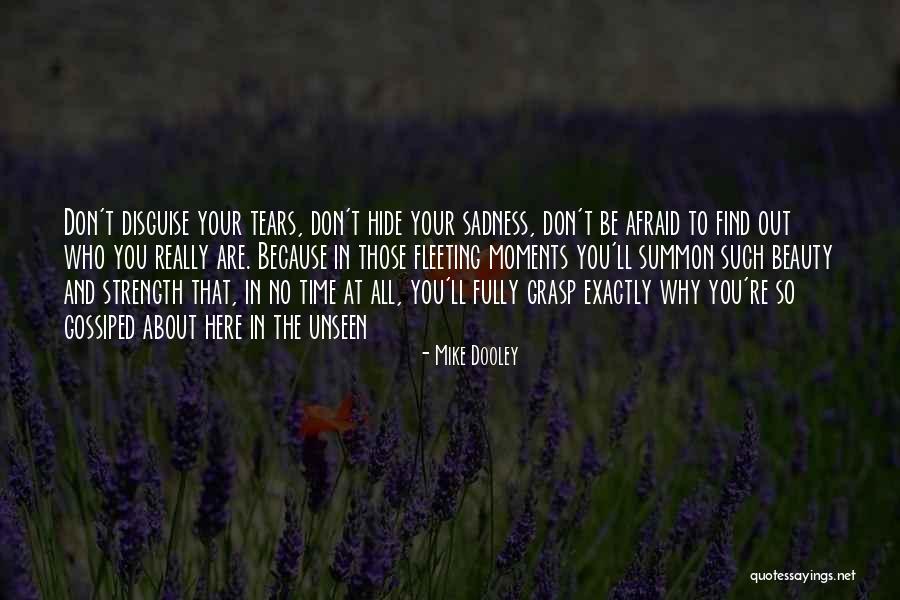 Don't disguise your tears, don't hide your sadness, don't be afraid to find out who you really are. Because in those fleeting moments you'll summon such beauty and strength that, in no time at all, you'll fully grasp exactly why you're so gossiped about here in the unseen — Mike Dooley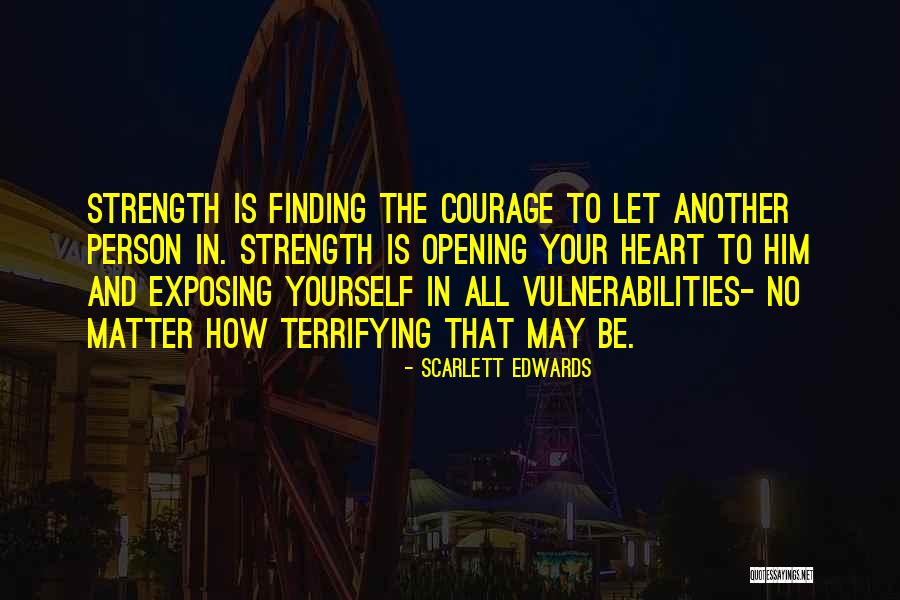 Strength is finding the courage to let another person in. Strength is opening your heart to him and exposing yourself in all vulnerabilities- No matter how terrifying that may be. — Scarlett Edwards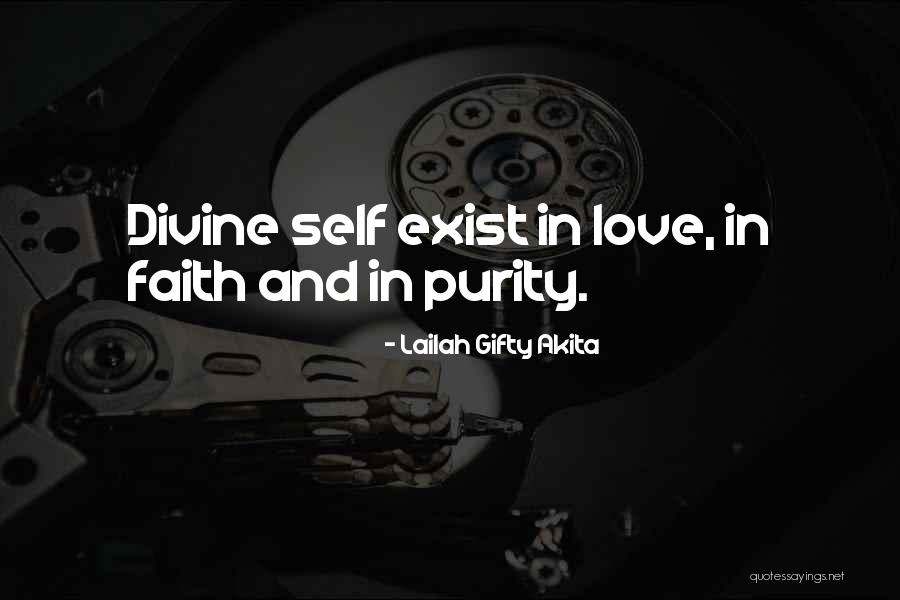 Divine self exist in love, in faith and in purity. — Lailah Gifty Akita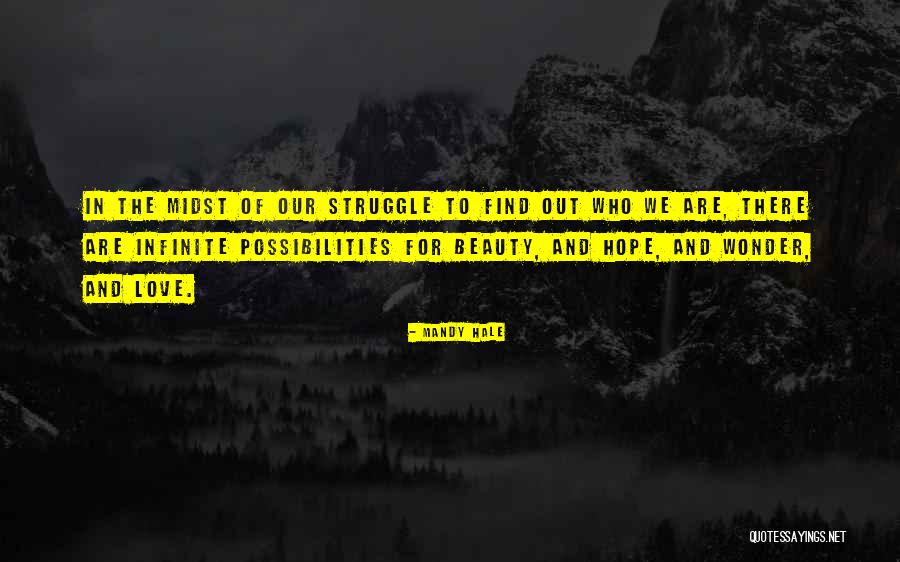 In the midst of our struggle to find out who we are, there are infinite possibilities for beauty, and hope, and wonder, and love. — Mandy Hale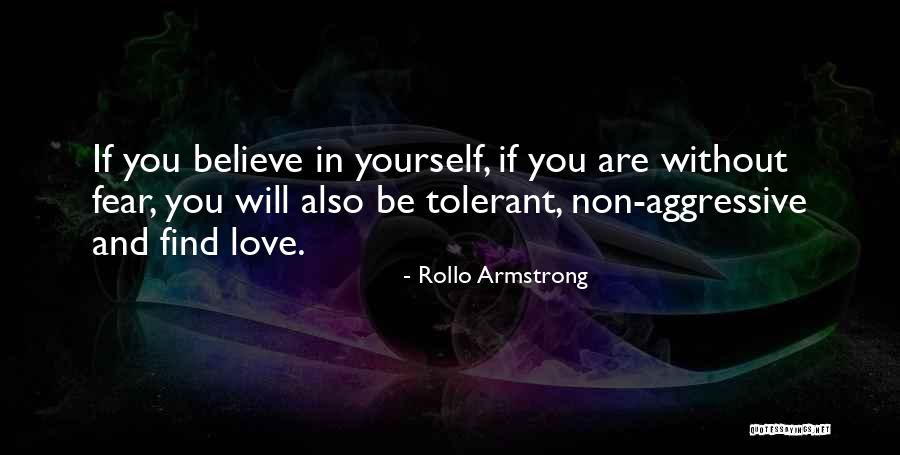 If you believe in yourself, if you are without fear, you will also be tolerant, non-aggressive and find love. — Rollo Armstrong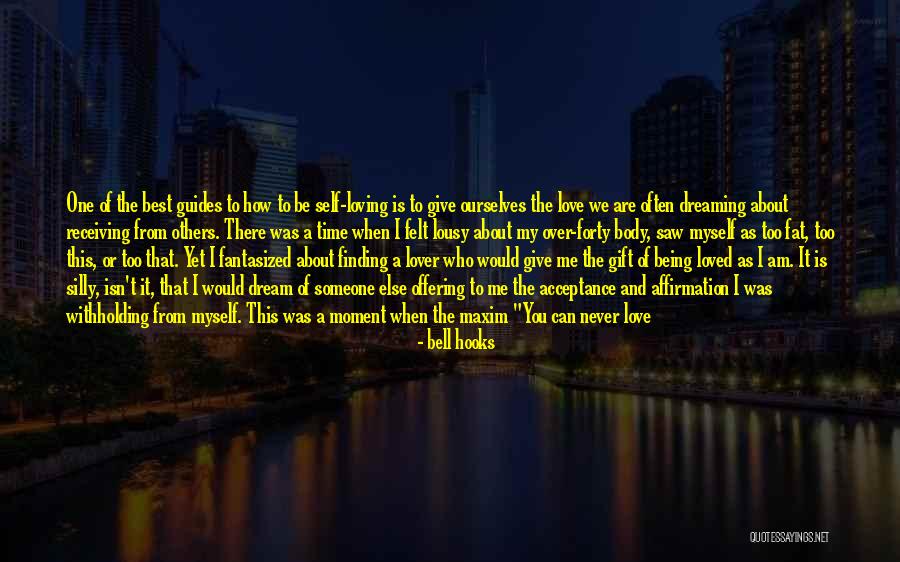 One of the best guides to how to be self-loving is to give ourselves the love we are often dreaming about receiving from others. There was a time when I felt lousy about my over-forty body, saw myself as too fat, too this, or too that. Yet I fantasized about finding a lover who would give me the gift of being loved as I am. It is silly, isn't it, that I would dream of someone else offering to me the acceptance and affirmation I was withholding from myself. This was a moment when the maxim "You can never love anybody if you are unable to love yourself" made clear sense. And I add, "Do not expect to receive the love from someone else you do not give yourself. — Bell Hooks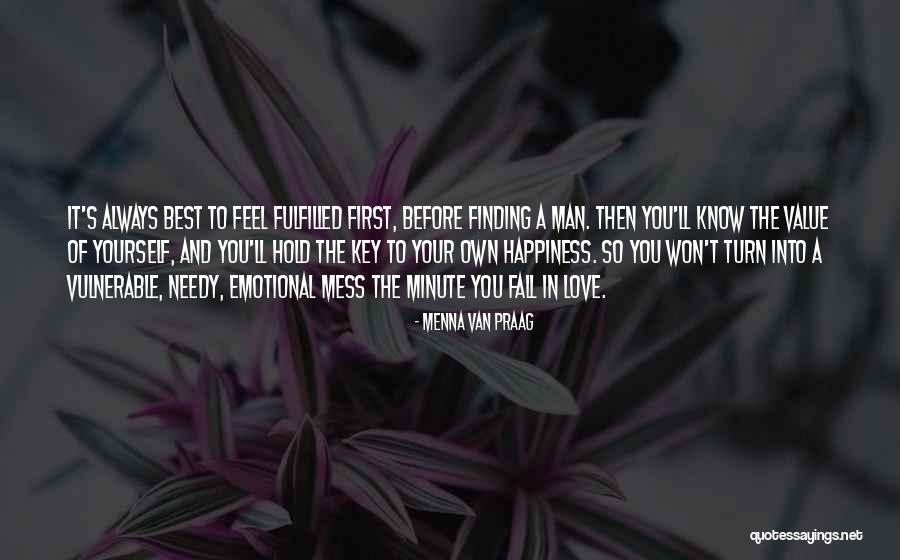 It's always best to feel fulfilled first, before finding a man. Then you'll know the value of yourself, and you'll hold the key to your own happiness. So you won't turn into a vulnerable, needy, emotional mess the minute you fall in love. — Menna Van Praag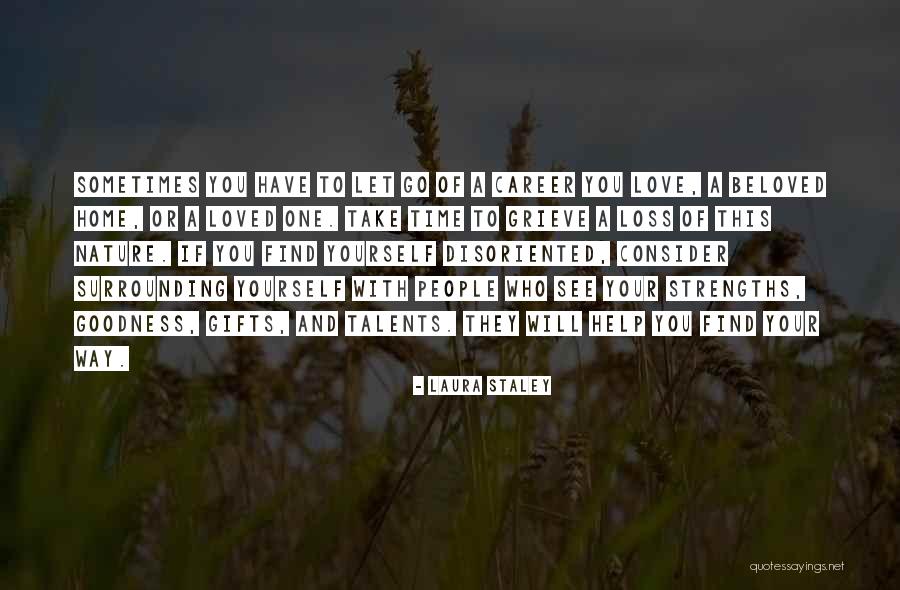 Sometimes you have to let go of a career you love, a beloved home, or a loved one. Take time to grieve a loss of this nature. If you find yourself disoriented, consider surrounding yourself with people who see your strengths, goodness, gifts, and talents. They will help you find your way. — Laura Staley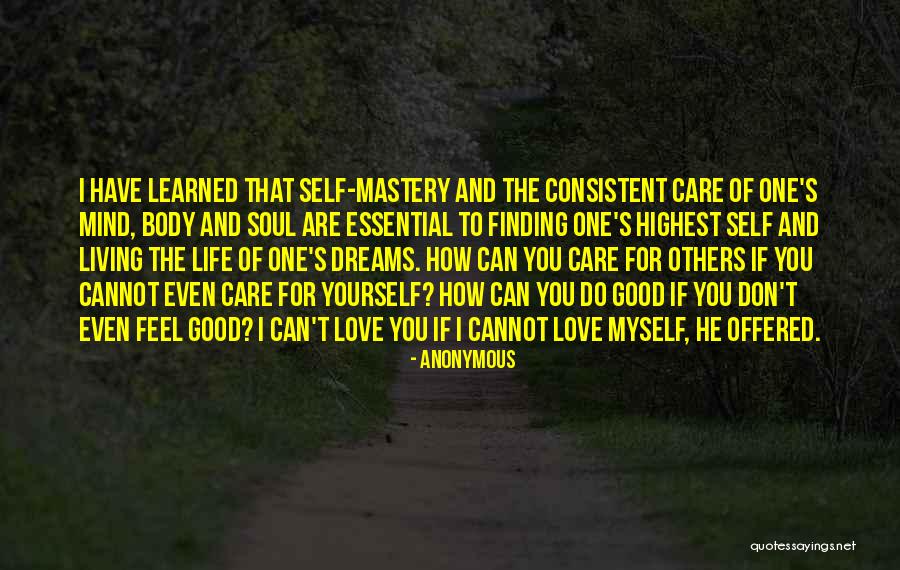 I have learned that self-mastery and the consistent care of one's mind, body and soul are essential to finding one's highest self and living the life of one's dreams. How can you care for others if you cannot even care for yourself? How can you do good if you don't even feel good? I can't love you if I cannot love myself, he offered. — Anonymous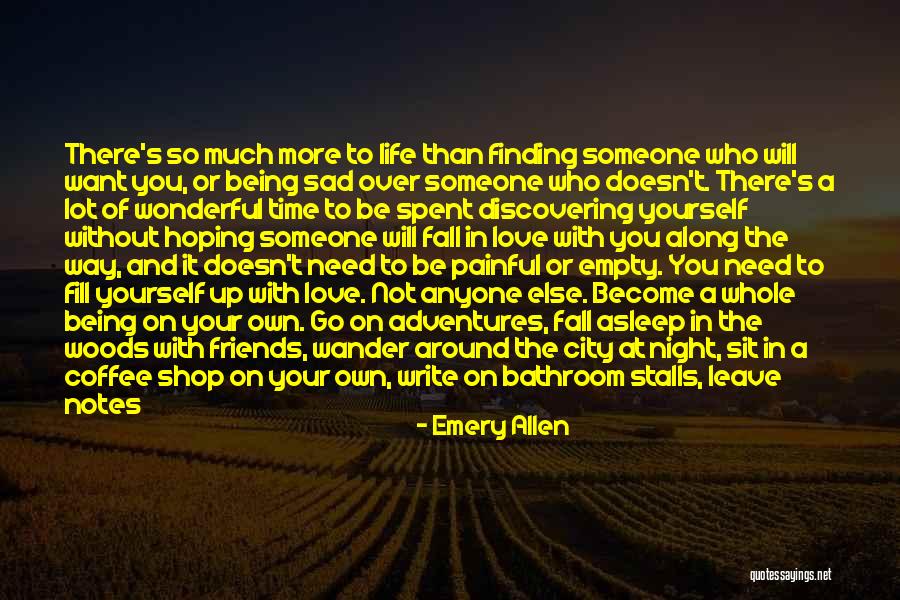 There's so much more to life than finding someone who will want you, or being sad over someone who doesn't. There's a lot of wonderful time to be spent discovering yourself without hoping someone will fall in love with you along the way, and it doesn't need to be painful or empty. You need to fill yourself up with love. Not anyone else. Become a whole being on your own. Go on adventures, fall asleep in the woods with friends, wander around the city at night, sit in a coffee shop on your own, write on bathroom stalls, leave notes in library books, dress up for yourself, give to others, smile a lot. Do all things with love, but don't romanticize life like you can't survive without it. Live for yourself and be happy on your own. It isn't any less beautiful, I promise. — Emery Allen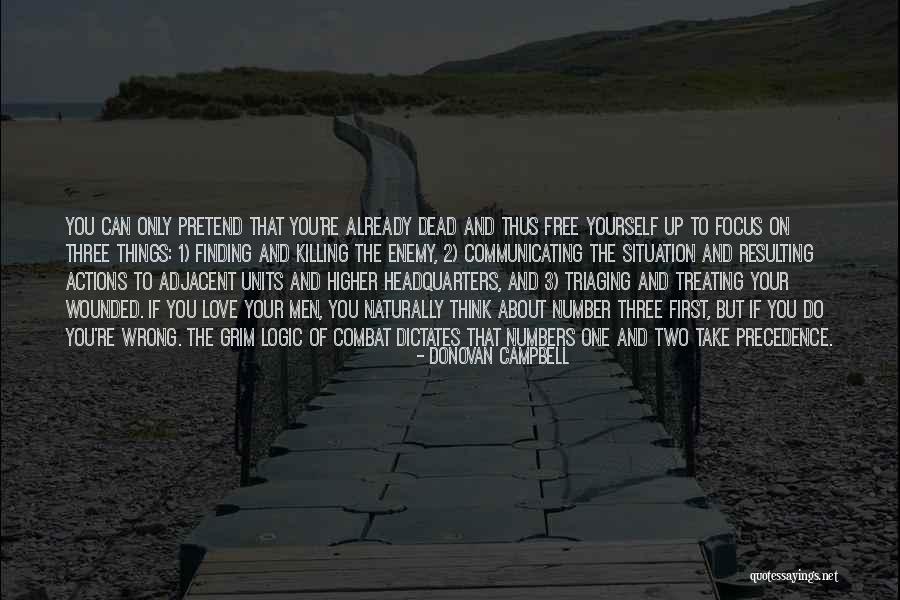 You can only pretend that you're already dead and thus free yourself up to focus on three things: 1) finding and killing the enemy, 2) communicating the situation and resulting actions to adjacent units and higher headquarters, and 3) triaging and treating your wounded. If you love your men, you naturally think about number three first, but if you do you're wrong. The grim logic of combat dictates that numbers one and two take precedence. — Donovan Campbell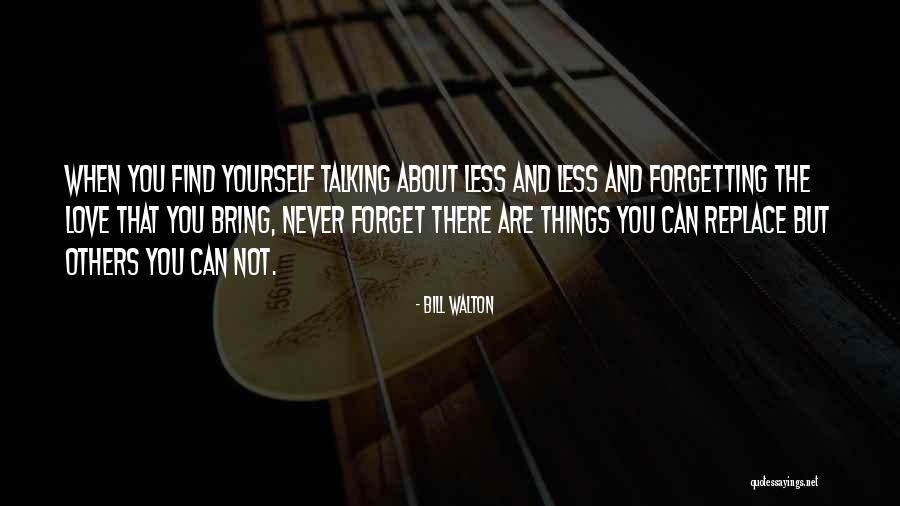 When you find yourself talking about less and less and forgetting the love that you bring, never forget there are things you can replace but others you can not. — Bill Walton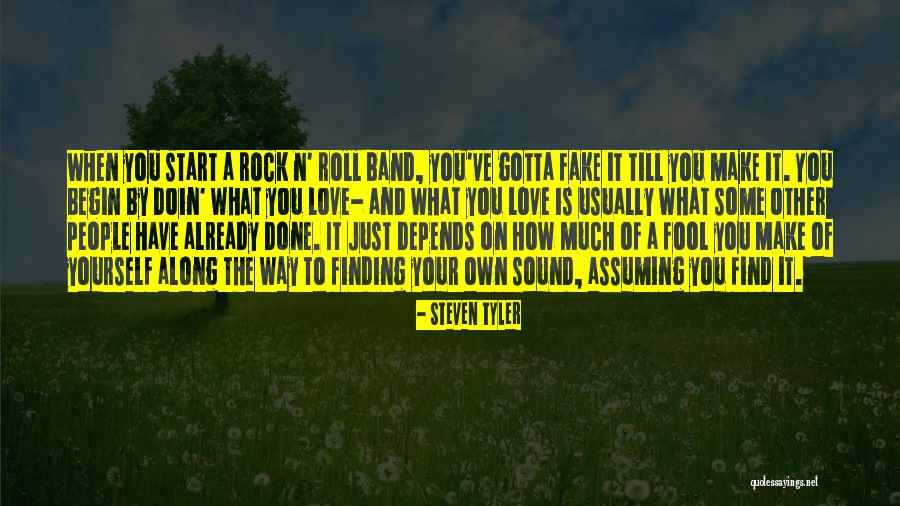 When you start a rock n' roll band, you've gotta fake it till you make it. You begin by doin' what you love- and what you love is usually what some other people have already done. It just depends on how much of a fool you make of yourself along the way to finding your own sound, assuming you find it. — Steven Tyler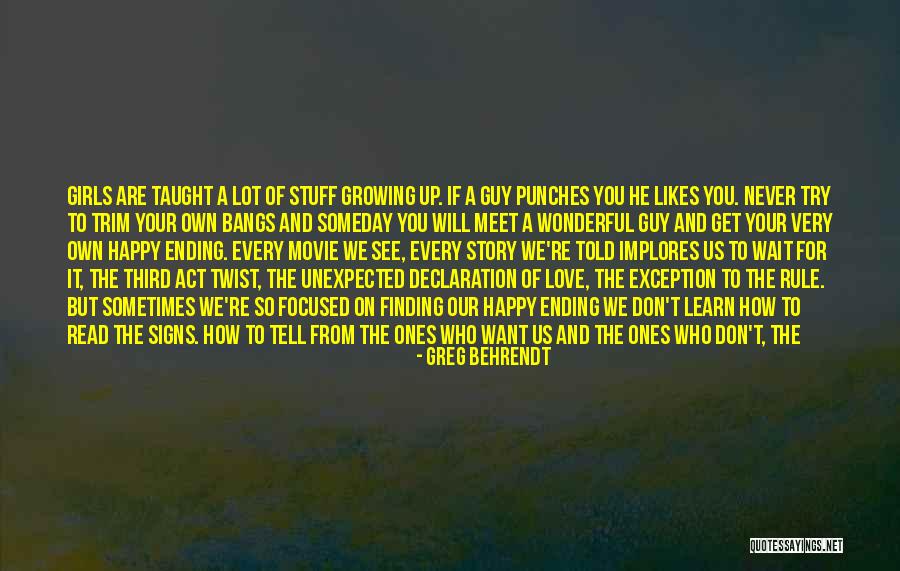 Girls are taught a lot of stuff growing up. If a guy punches you he likes you. Never try to trim your own bangs and someday you will meet a wonderful guy and get your very own happy ending. Every movie we see, Every story we're told implores us to wait for it, the third act twist, the unexpected declaration of love, the exception to the rule. But sometimes we're so focused on finding our happy ending we don't learn how to read the signs. How to tell from the ones who want us and the ones who don't, the ones who will stay and the ones who will leave. And maybe a happy ending doesn't include a guy, maybe ... it's you, on your own, picking up the pieces and starting over, freeing yourself up for something better in the future. Maybe the happy ending is ... just ... moving on. Or maybe the happy ending is this, knowing after all the unreturned phone calls, broken-hearts, through the blunders and misread signals, through all the pain and embarrassment you never gave up hope. — Greg Behrendt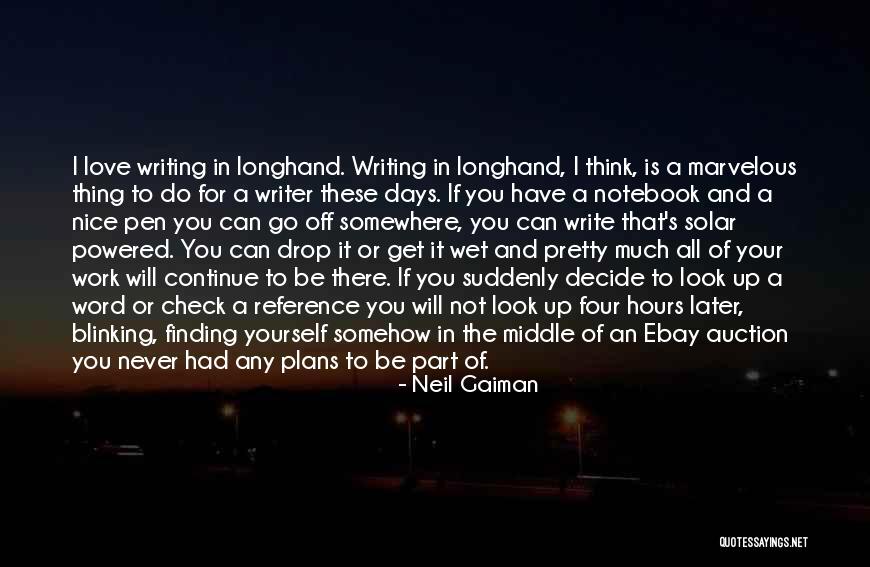 I love writing in longhand. Writing in longhand, I think, is a marvelous thing to do for a writer these days. If you have a notebook and a nice pen you can go off somewhere, you can write that's solar powered. You can drop it or get it wet and pretty much all of your work will continue to be there. If you suddenly decide to look up a word or check a reference you will not look up four hours later, blinking, finding yourself somehow in the middle of an Ebay auction you never had any plans to be part of. — Neil Gaiman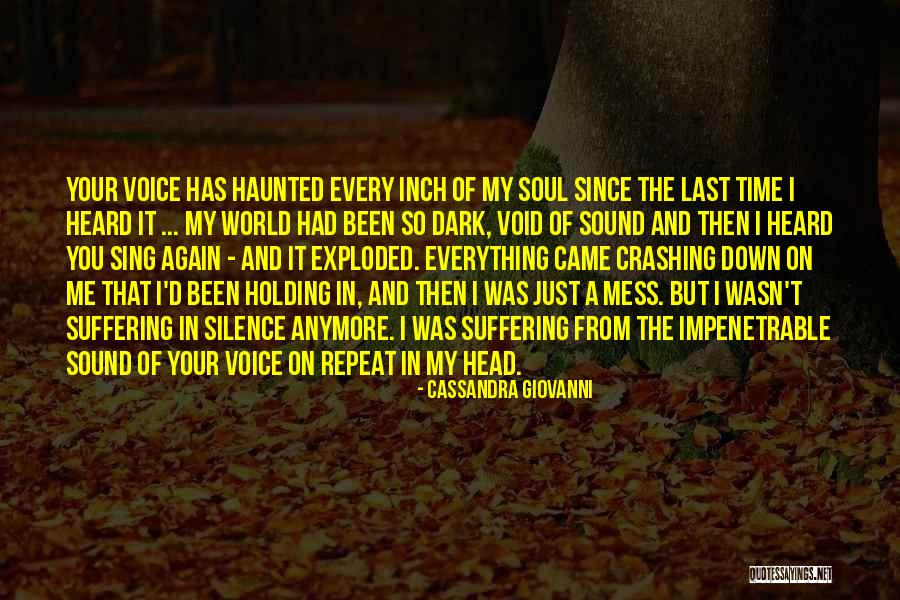 Your voice has haunted every inch of my soul since the last time I heard it ... my world had been so dark, void of sound and then I heard you sing again - and it exploded. Everything came crashing down on me that I'd been holding in, and then I was just a mess. But I wasn't suffering in silence anymore. I was suffering from the impenetrable sound of your voice on repeat in my head. — Cassandra Giovanni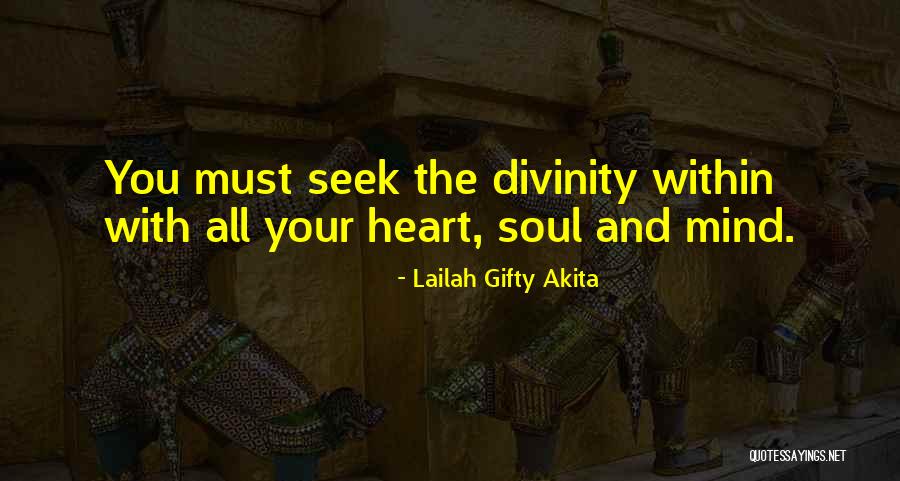 You must seek the divinity within with all your heart, soul and mind. — Lailah Gifty Akita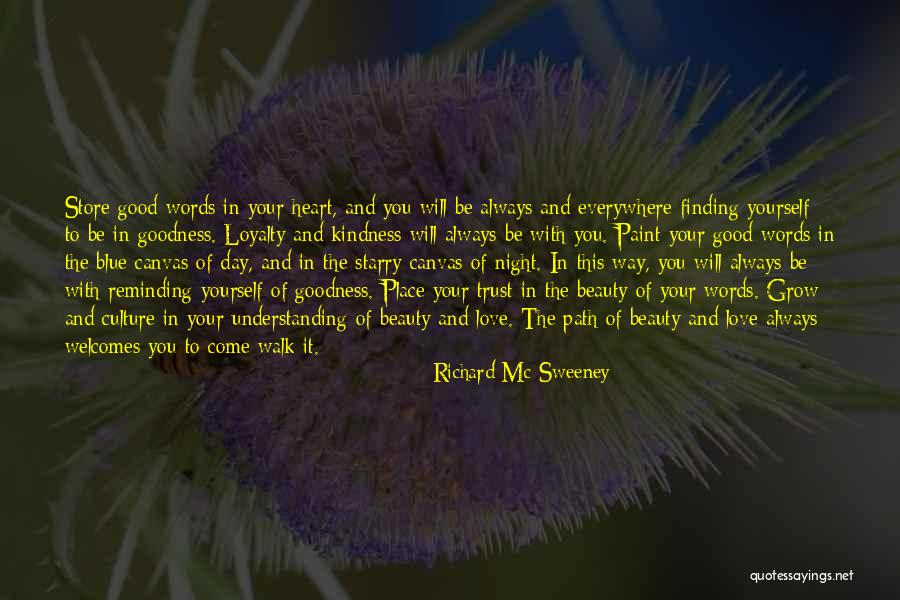 Store good words in your heart, and you will be always and everywhere finding yourself to be in goodness. Loyalty and kindness will always be with you. Paint your good words in the blue canvas of day, and in the starry canvas of night. In this way, you will always be with reminding yourself of goodness. Place your trust in the beauty of your words. Grow and culture in your understanding of beauty and love. The path of beauty and love always welcomes you to come walk it. — Richard Mc Sweeney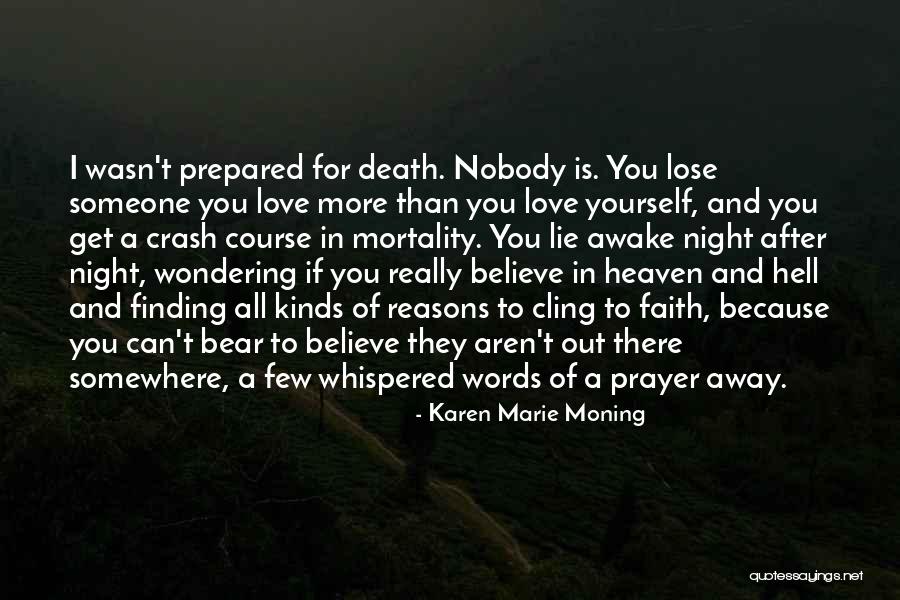 I wasn't prepared for death. Nobody is. You lose someone you love more than you love yourself, and you get a crash course in mortality. You lie awake night after night, wondering if you really believe in heaven and hell and finding all kinds of reasons to cling to faith, because you can't bear to believe they aren't out there somewhere, a few whispered words of a prayer away. — Karen Marie Moning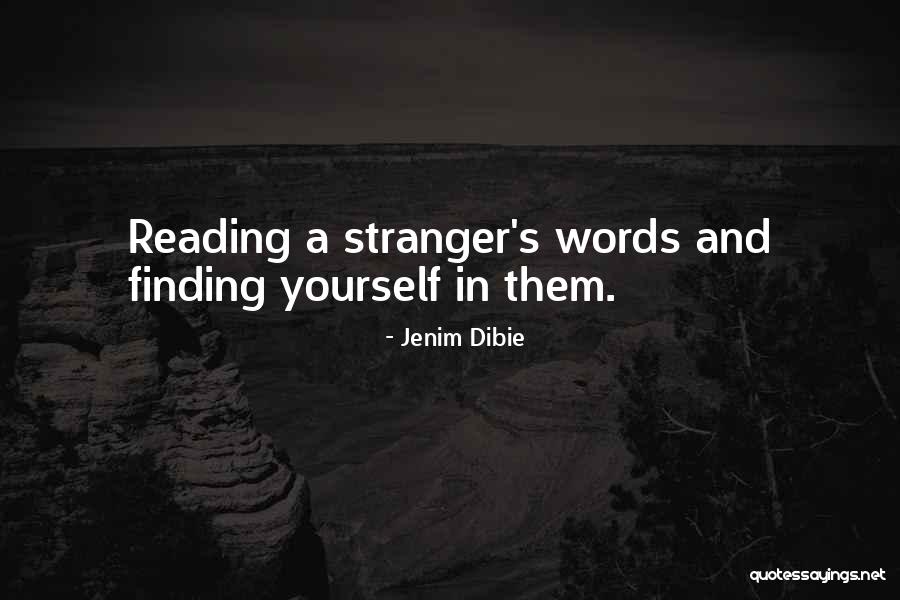 Reading a stranger's words and finding yourself in them. — Jenim Dibie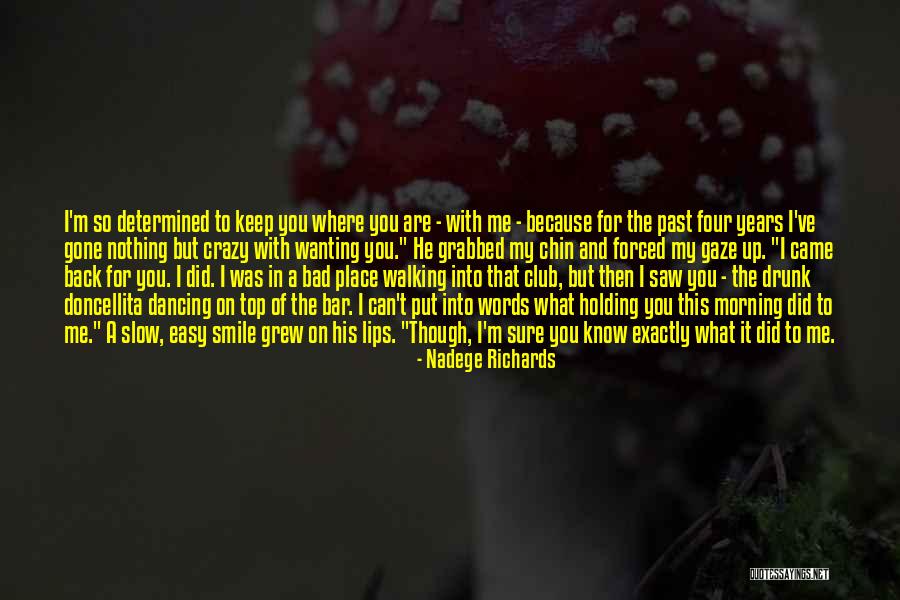 I'm so determined to keep you where you are - with me - because for the past four years I've gone nothing but crazy with wanting you." He grabbed my chin and forced my gaze up. "I came back for you. I did. I was in a bad place walking into that club, but then I saw you - the drunk doncellita dancing on top of the bar. I can't put into words what holding you this morning did to me." A slow, easy smile grew on his lips. "Though, I'm sure you know exactly what it did to me. — Nadege Richards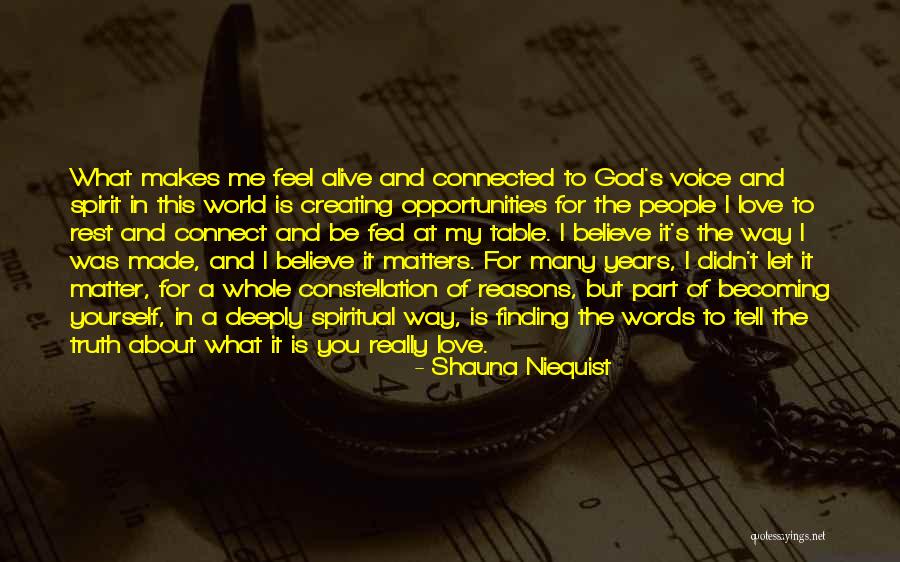 What makes me feel alive and connected to God's voice and spirit in this world is creating opportunities for the people I love to rest and connect and be fed at my table. I believe it's the way I was made, and I believe it matters. For many years, I didn't let it matter, for a whole constellation of reasons, but part of becoming yourself, in a deeply spiritual way, is finding the words to tell the truth about what it is you really love. — Shauna Niequist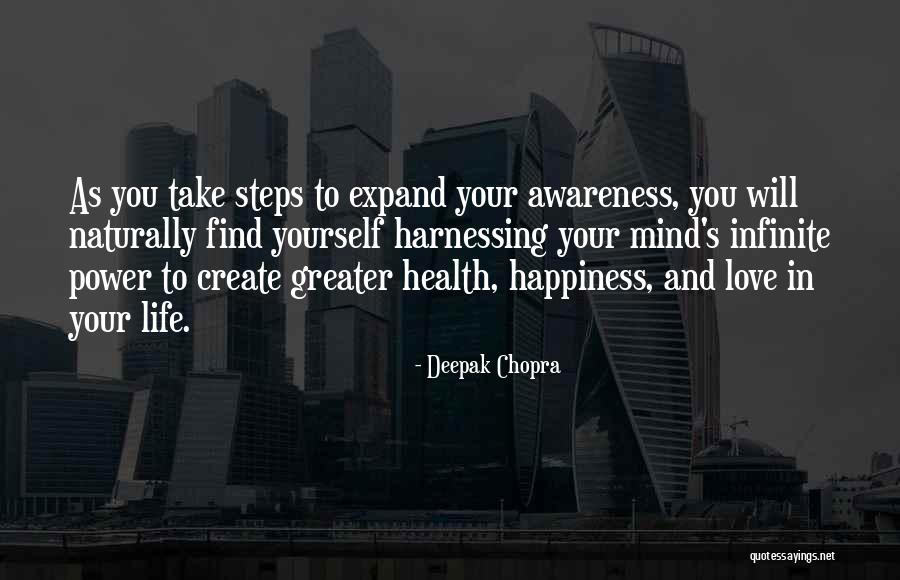 As you take steps to expand your awareness, you will naturally find yourself harnessing your mind's infinite power to create greater health, happiness, and love in your life. — Deepak Chopra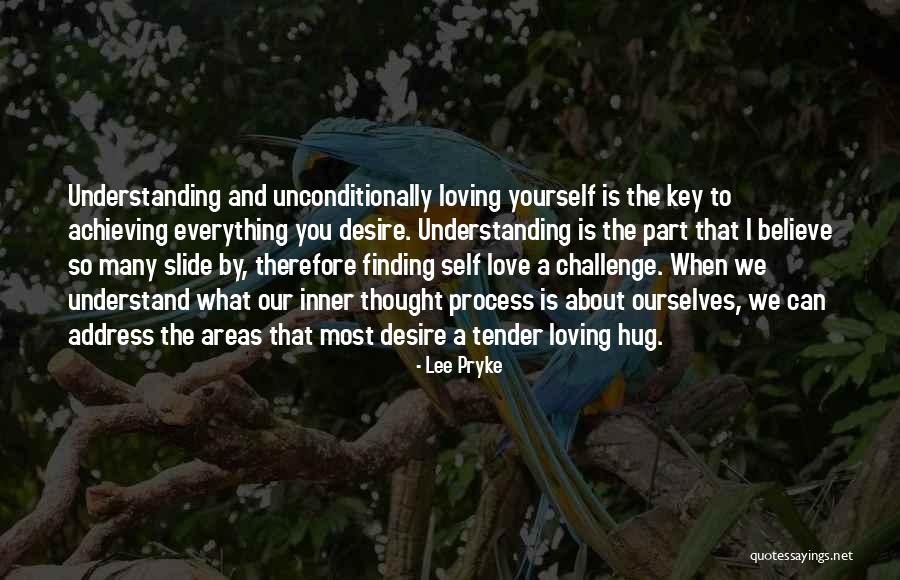 Understanding and unconditionally loving yourself is the key to achieving everything you desire. Understanding is the part that I believe so many slide by, therefore finding self love a challenge. When we understand what our inner thought process is about ourselves, we can address the areas that most desire a tender loving hug. — Lee Pryke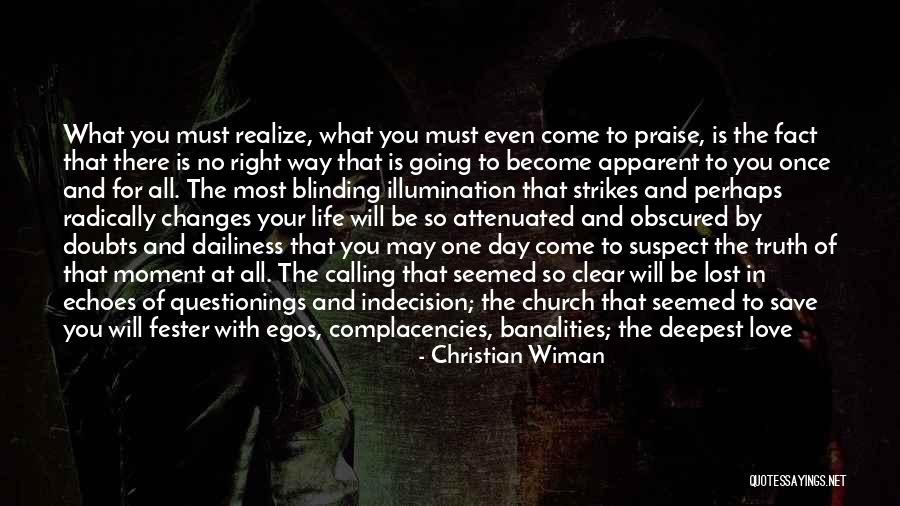 What you must realize, what you must even come to praise, is the fact that there is no right way that is going to become apparent to you once and for all. The most blinding illumination that strikes and perhaps radically changes your life will be so attenuated and obscured by doubts and dailiness that you may one day come to suspect the truth of that moment at all. The calling that seemed so clear will be lost in echoes of questionings and indecision; the church that seemed to save you will fester with egos, complacencies, banalities; the deepest love of your life will work itself like a thorn in your heart until all you can think of is plucking it out. Wisdom is accepting the truth of this. Courage is persisting with life in spite of it. And faith is finding yourself, in the deepest part of your soul, in the very heart of who you are, moved to praise it. — Christian Wiman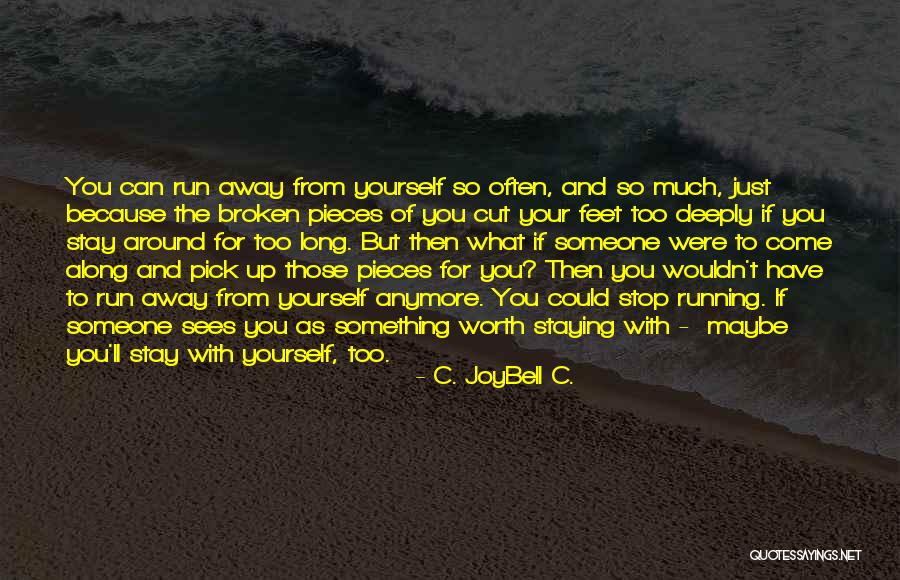 You can run away from yourself so often, and so much, just because the broken pieces of you cut your feet too deeply if you stay around for too long. But then what if someone were to come along and pick up those pieces for you? Then you wouldn't have to run away from yourself anymore. You could stop running. If someone sees you as something worth staying with - maybe you'll stay with yourself, too. — C. JoyBell C.
And I realized that some things just don't work that way. Life isn't a fairy tail. And the person you fall in love with doesn't always love you back. But that's ok, because at the very least it makes you stronger. And brings you to a place where you can fall in love with yourself. And that to me is more important than finding someone that only makes you complete when they are around, It's really about Finding the person that will teach you ALL the lessons you need to know ...so that you feel complete all by yourself. — Bethany Brookbank