Quotes & Sayings About Literary Magazines
Enjoy reading and share 14 famous quotes about Literary Magazines with everyone.
Top Literary Magazines Quotes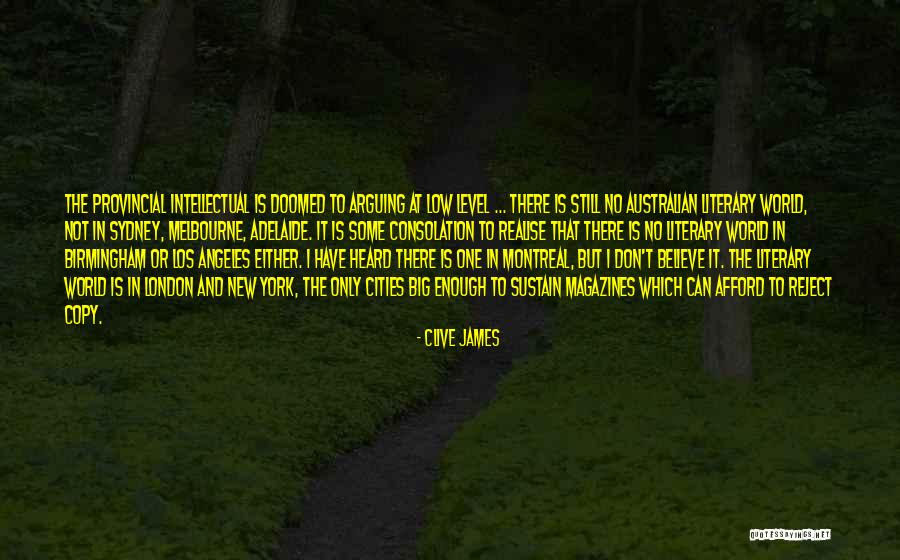 The provincial intellectual is doomed to arguing at low level ... there is still no Australian literary world, not in Sydney, Melbourne, Adelaide. It is some consolation to realise that there is no literary world in Birmingham or Los Angeles either. I have heard there is one in Montreal, but I don't believe it. The literary world is in London and New York, the only cities big enough to sustain magazines which can afford to reject copy. — Clive James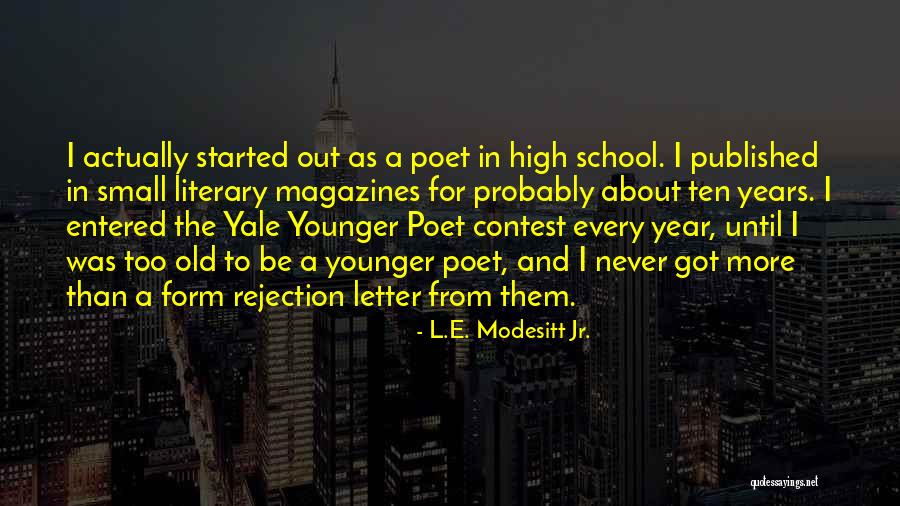 I actually started out as a poet in high school. I published in small literary magazines for probably about ten years. I entered the Yale Younger Poet contest every year, until I was too old to be a younger poet, and I never got more than a form rejection letter from them. — L.E. Modesitt Jr.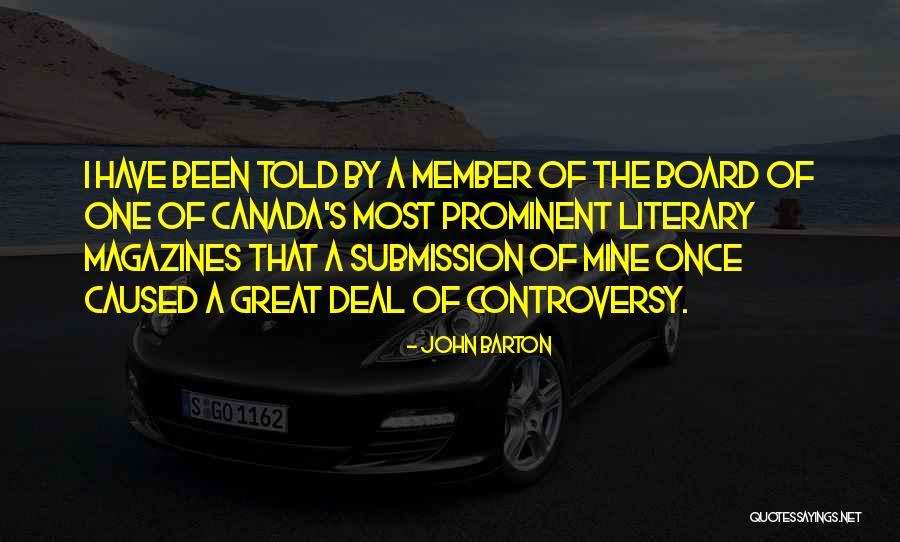 I have been told by a member of the board of one of Canada's most prominent literary magazines that a submission of mine once caused a great deal of controversy. — John Barton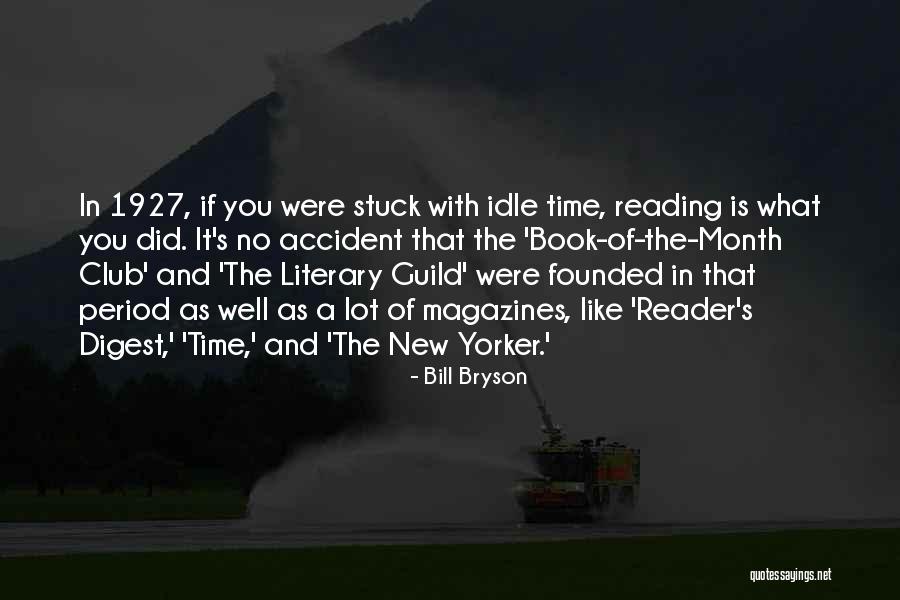 In 1927, if you were stuck with idle time, reading is what you did. It's no accident that the 'Book-of-the-Month Club' and 'The Literary Guild' were founded in that period as well as a lot of magazines, like 'Reader's Digest,' 'Time,' and 'The New Yorker.' — Bill Bryson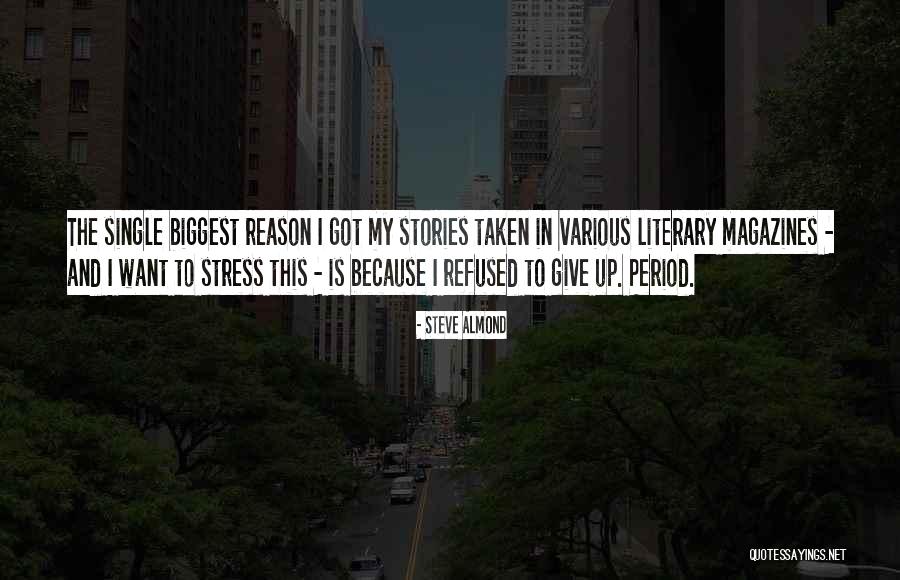 The single biggest reason I got my stories taken in various literary magazines - and I want to stress this - is because I refused to give up. Period. — Steve Almond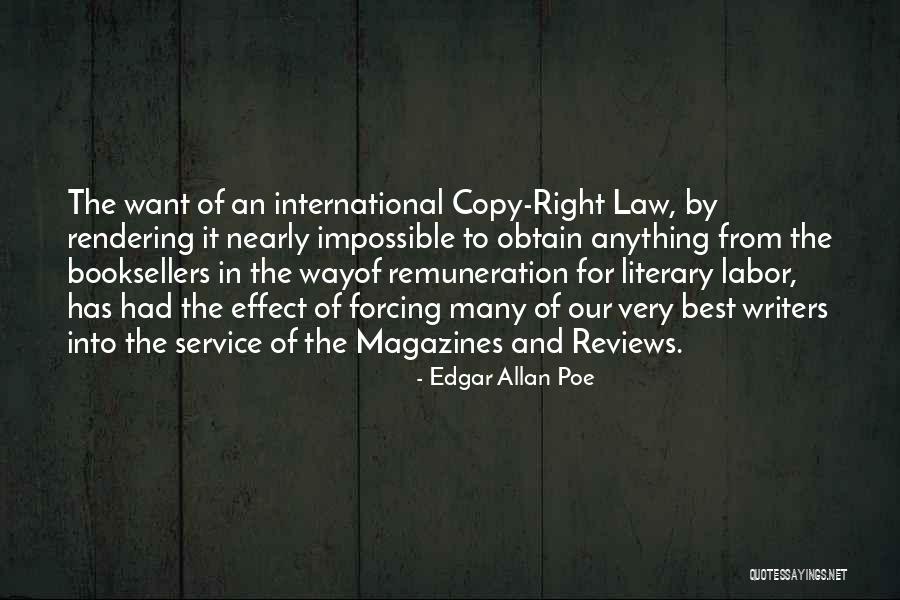 The want of an international Copy-Right Law, by rendering it nearly impossible to obtain anything from the booksellers in the wayof remuneration for literary labor, has had the effect of forcing many of our very best writers into the service of the Magazines and Reviews. — Edgar Allan Poe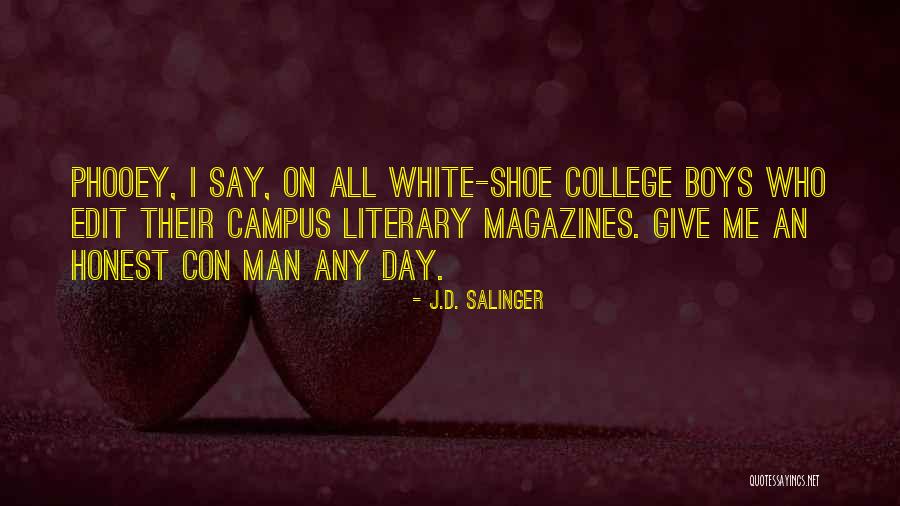 Phooey, I say, on all white-shoe college boys who edit their campus literary magazines. Give me an honest con man any day. — J.D. Salinger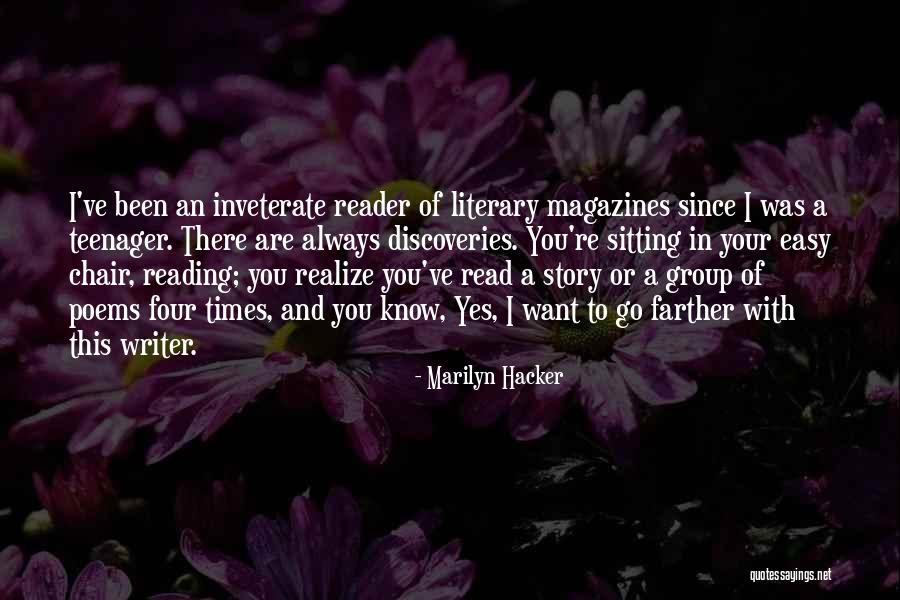 I've been an inveterate reader of literary magazines since I was a teenager. There are always discoveries. You're sitting in your easy chair, reading; you realize you've read a story or a group of poems four times, and you know, Yes, I want to go farther with this writer. — Marilyn Hacker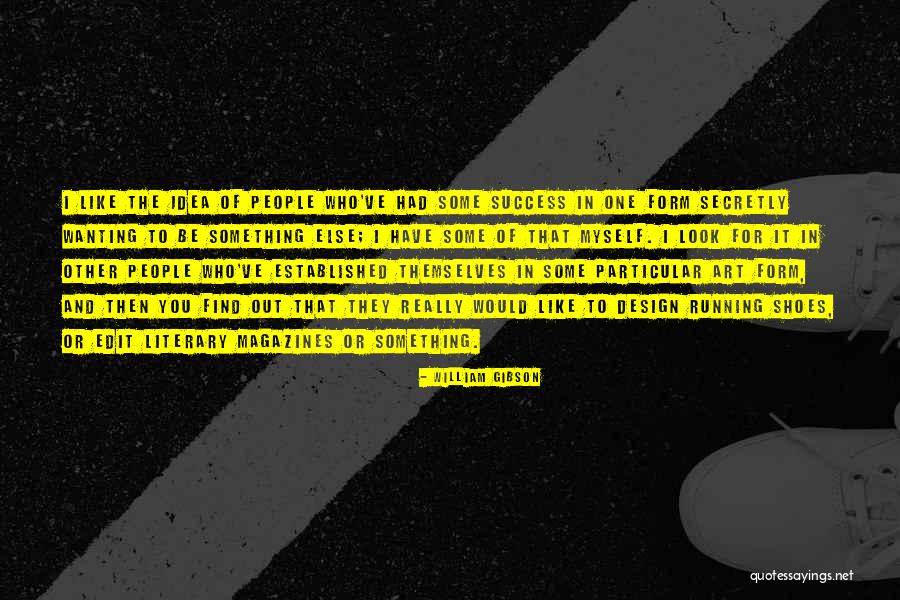 I like the idea of people who've had some success in one form secretly wanting to be something else; I have some of that myself. I look for it in other people who've established themselves in some particular art form, and then you find out that they really would like to design running shoes, or edit literary magazines or something. — William Gibson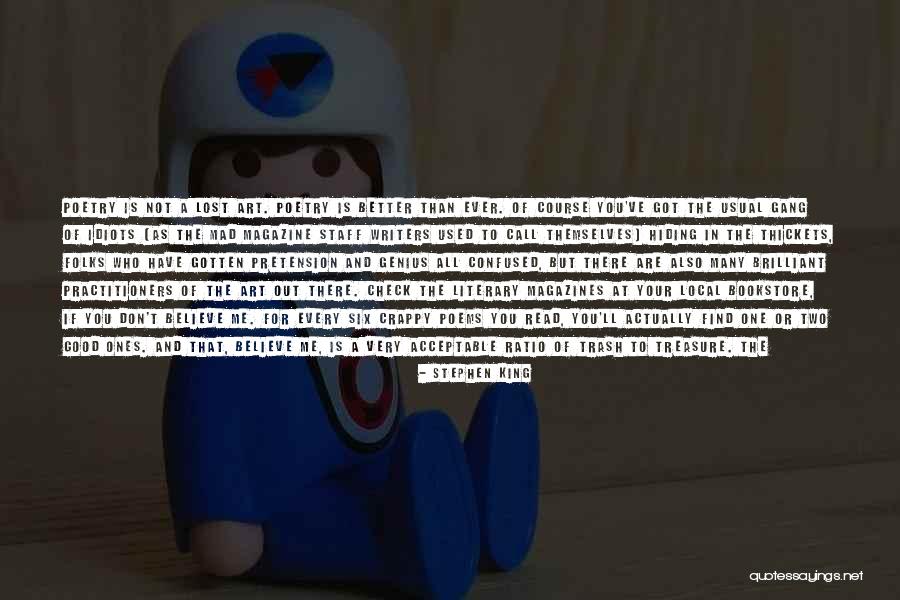 Poetry is not a lost art. Poetry is better than ever. Of course you've got the usual gang of idiots (as the Mad magazine staff writers used to call themselves) hiding in the thickets, folks who have gotten pretension and genius all confused, but there are also many brilliant practitioners of the art out there. Check the literary magazines at your local bookstore, if you don't believe me. For every six crappy poems you read, you'll actually find one or two good ones. And that, believe me, is a very acceptable ratio of trash to treasure. The — Stephen King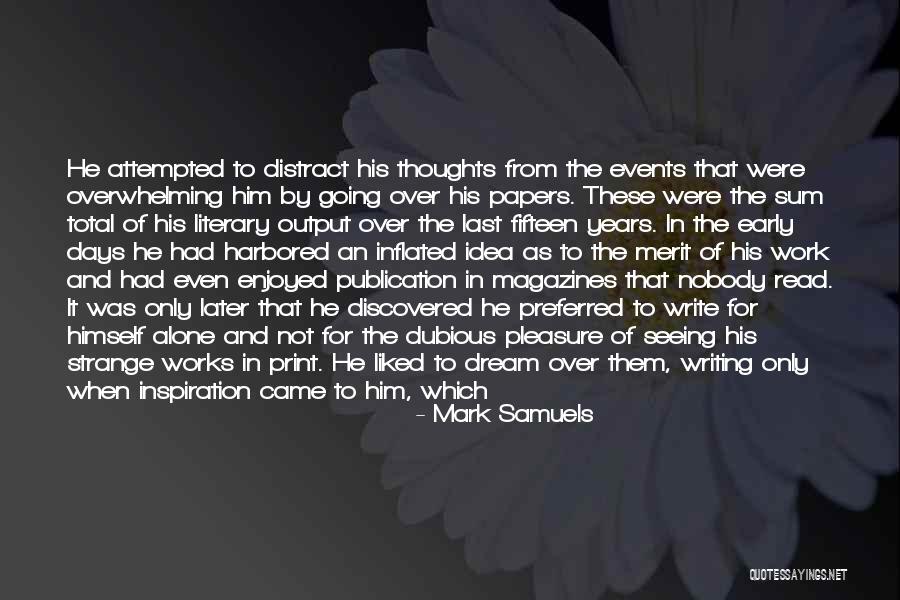 He attempted to distract his thoughts from the events that were overwhelming him by going over his papers. These were the sum total of his literary output over the last fifteen years. In the early days he had harbored an inflated idea as to the merit of his work and had even enjoyed publication in magazines that nobody read. It was only later that he discovered he preferred to write for himself alone and not for the dubious pleasure of seeing his strange works in print. He liked to dream over them, writing only when inspiration came to him, which was infrequently, and the half-formed pieces and the false starts were either destroyed or subsumed into longer writings - of which there were few. He enjoyed destroying the work that did not satisfy him. Sometimes he even wondered if he actually wrote just so he could obliterate the results. — Mark Samuels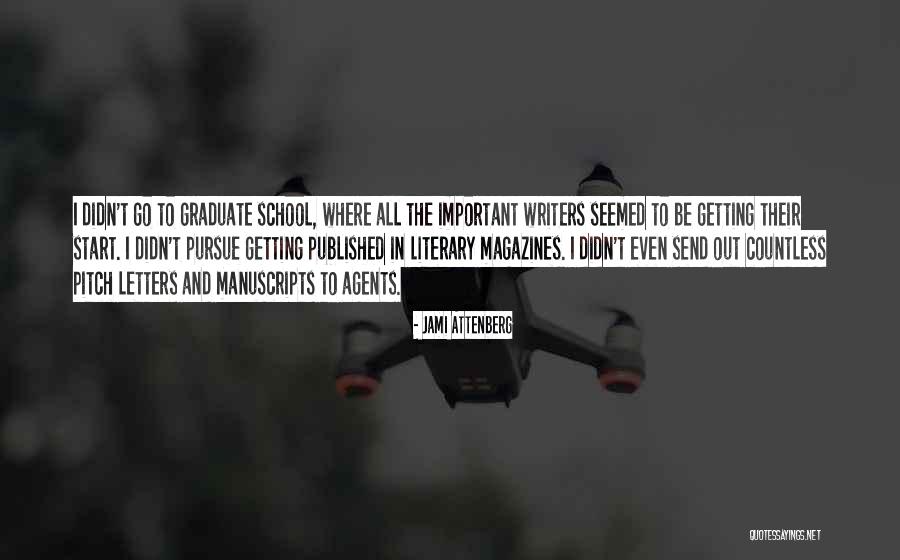 I didn't go to graduate school, where all the important writers seemed to be getting their start. I didn't pursue getting published in literary magazines. I didn't even send out countless pitch letters and manuscripts to agents. — Jami Attenberg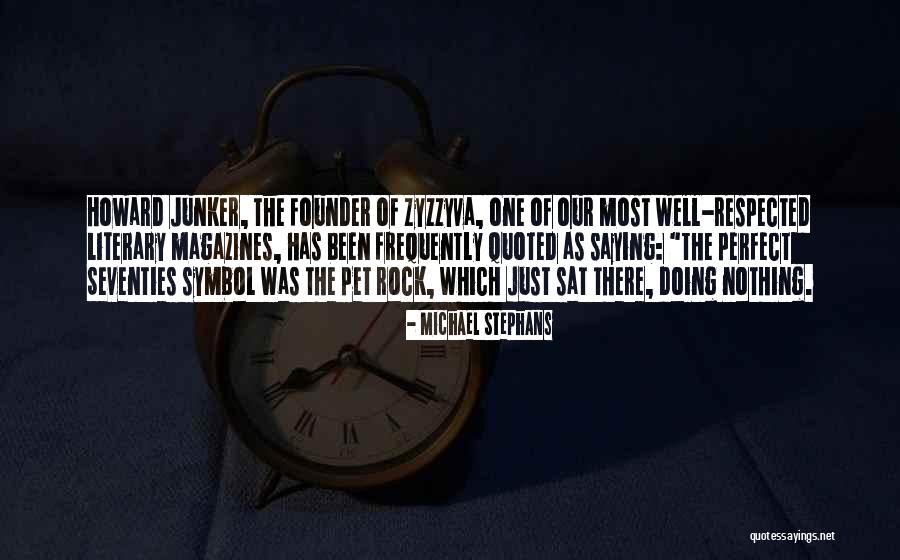 Howard Junker, the founder of Zyzzyva, one of our most well-respected literary magazines, has been frequently quoted as saying: "The perfect Seventies symbol was the pet rock, which just sat there, doing nothing. — Michael Stephans