Quotes & Sayings About Life Vince Lombardi
Enjoy reading and share 14 famous quotes about Life Vince Lombardi with everyone.
Top Life Vince Lombardi Quotes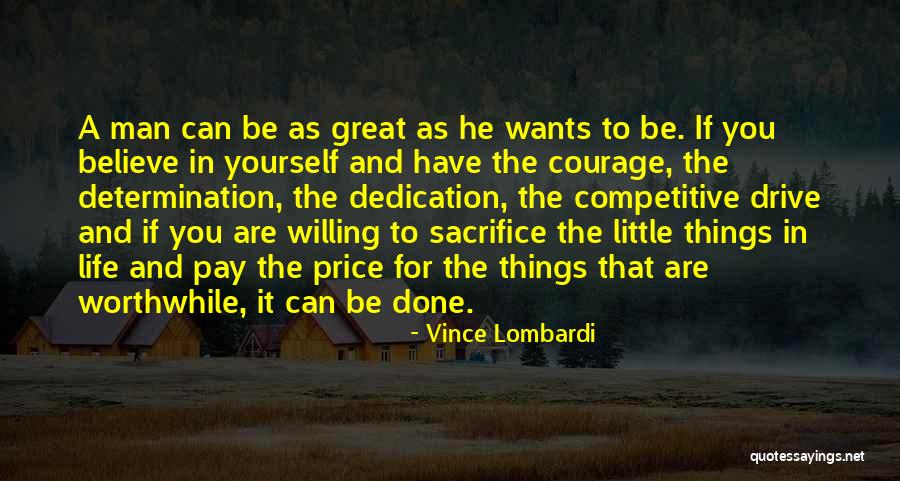 A man can be as great as he wants to be. If you believe in yourself and have the courage, the determination, the dedication, the competitive drive and if you are willing to sacrifice the little things in life and pay the price for the things that are worthwhile, it can be done. — Vince Lombardi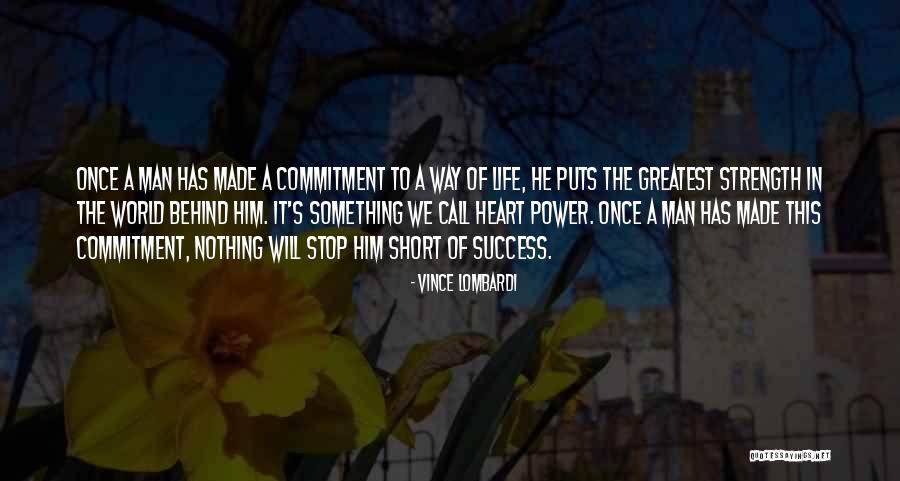 Once a man has made a commitment to a way of life, he puts the greatest strength in the world behind him. It's something we call heart power. Once a man has made this commitment, nothing will stop him short of success. — Vince Lombardi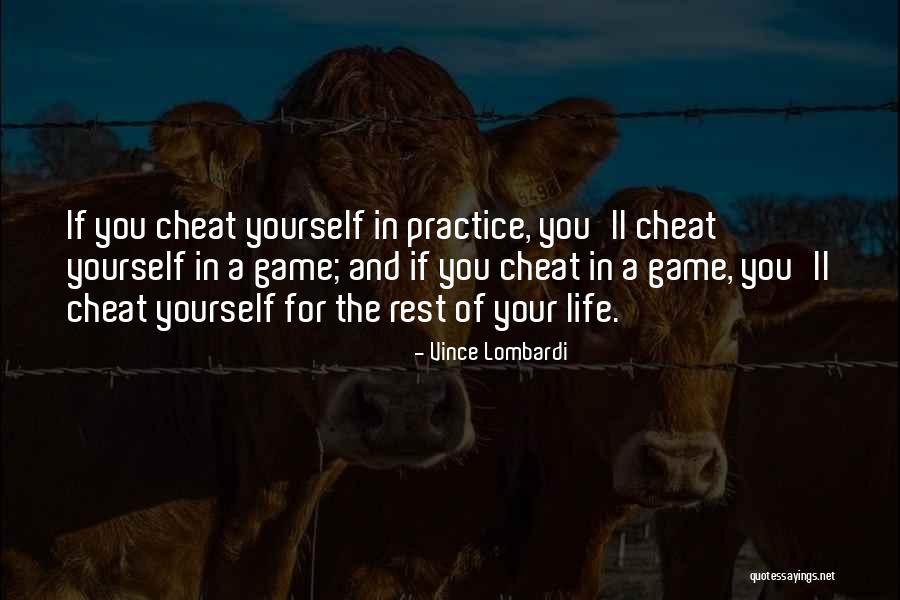 If you cheat yourself in practice, you'll cheat yourself in a game; and if you cheat in a game, you'll cheat yourself for the rest of your life. — Vince Lombardi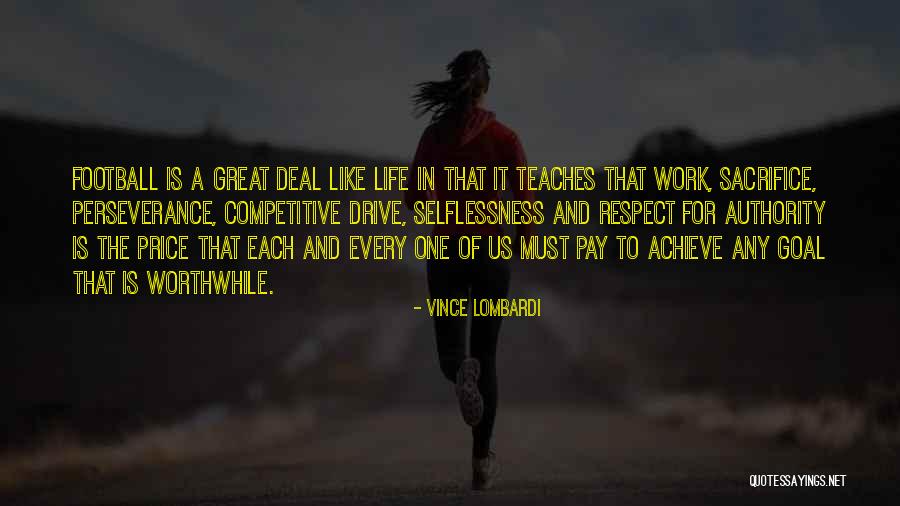 Football is a great deal like life in that it teaches that work, sacrifice, perseverance, competitive drive, selflessness and respect for authority is the price that each and every one of us must pay to achieve any goal that is worthwhile. — Vince Lombardi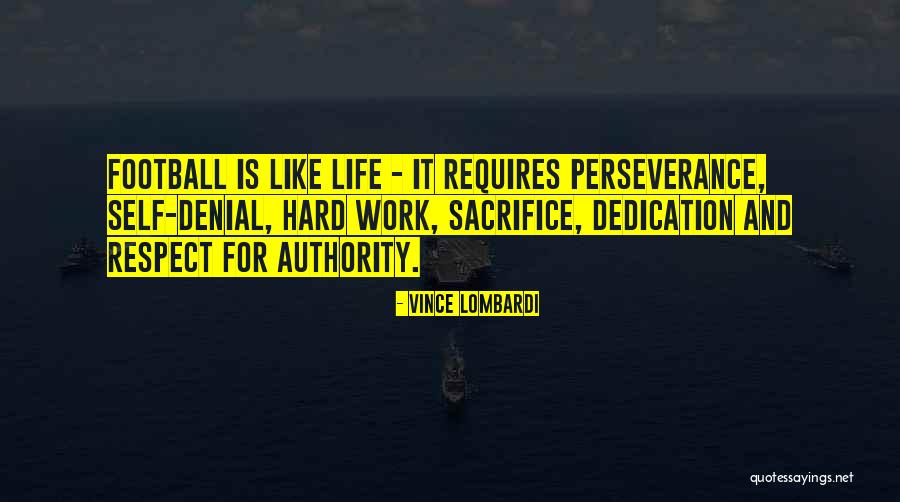 Football is like life - it requires perseverance, self-denial, hard work, sacrifice, dedication and respect for authority. — Vince Lombardi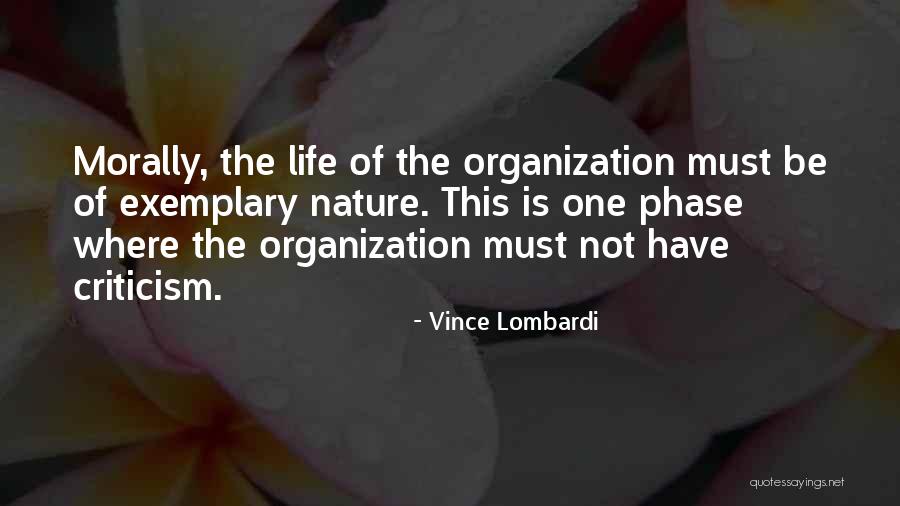 Morally, the life of the organization must be of exemplary nature. This is one phase where the organization must not have criticism. — Vince Lombardi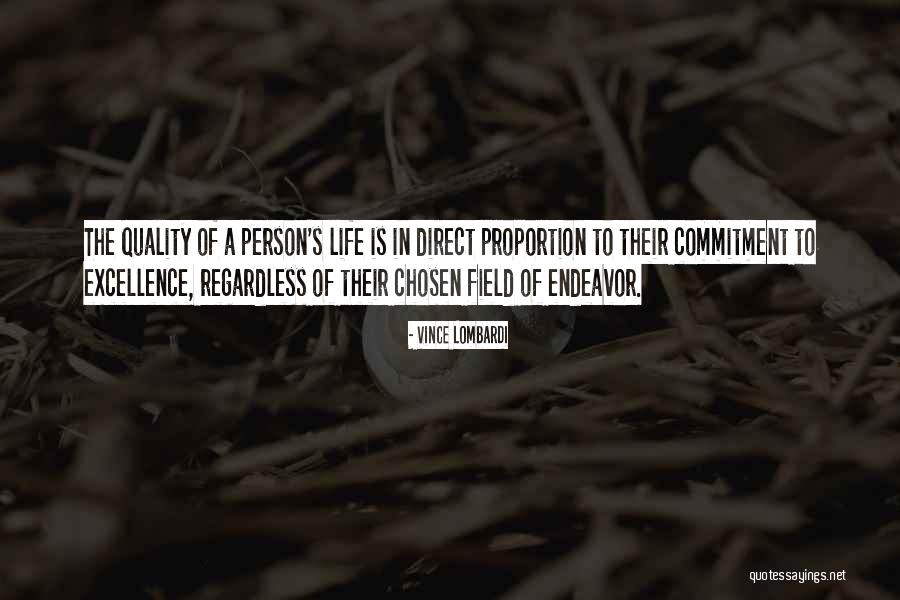 The quality of a person's life is in direct proportion to their commitment to excellence, regardless of their chosen field of endeavor. — Vince Lombardi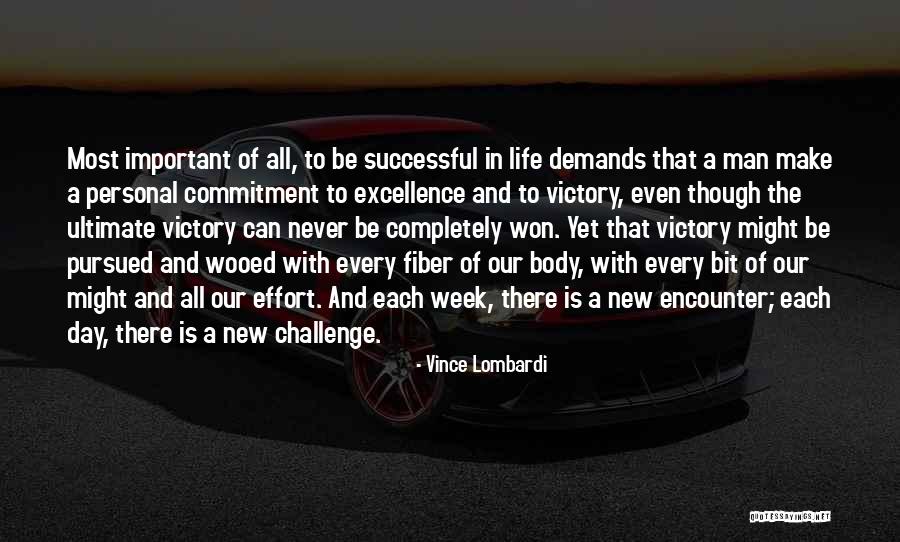 Most important of all, to be successful in life demands that a man make a personal commitment to excellence and to victory, even though the ultimate victory can never be completely won. Yet that victory might be pursued and wooed with every fiber of our body, with every bit of our might and all our effort. And each week, there is a new encounter; each day, there is a new challenge. — Vince Lombardi
I would say that the quality of each man's life is the full measure of that man's commitment of excellence and victory - whether it be football, whether it be business, whether it be politics or government or what have you. — Vince Lombardi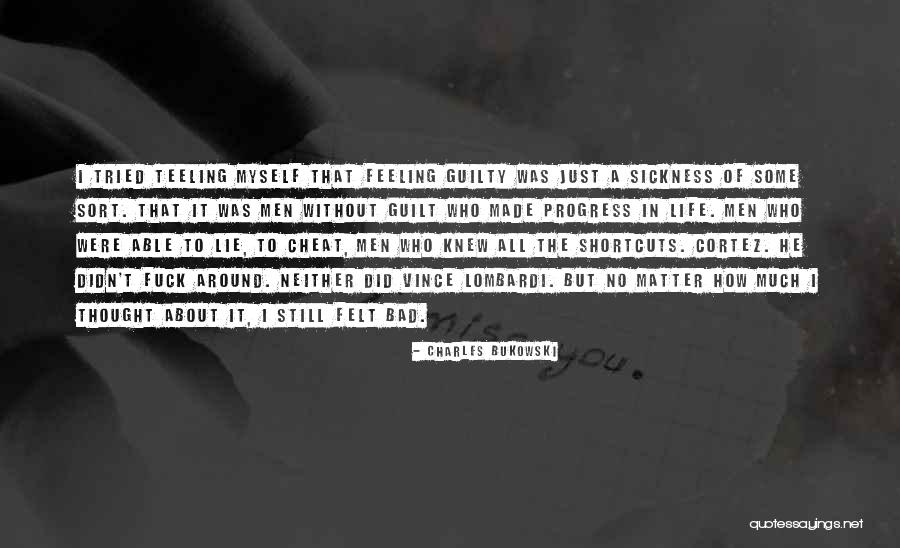 I tried teeling myself that feeling guilty was just a sickness of some sort. That it was men without guilt who made progress in life. Men who were able to lie, to cheat, men who knew all the shortcuts. Cortez. He didn't fuck around. Neither did Vince Lombardi. But no matter how much I thought about it, I still felt bad. — Charles Bukowski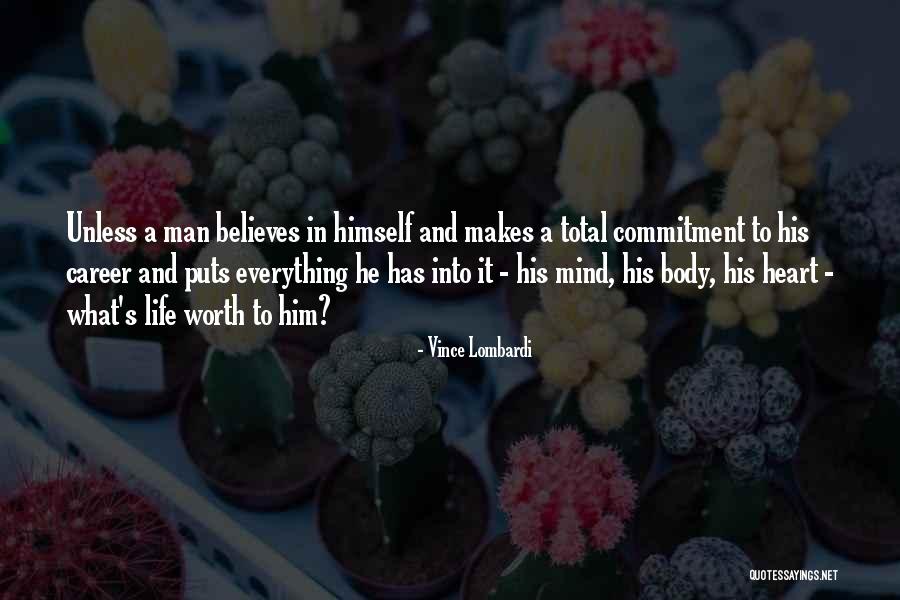 Unless a man believes in himself and makes a total commitment to his career and puts everything he has into it - his mind, his body, his heart - what's life worth to him? — Vince Lombardi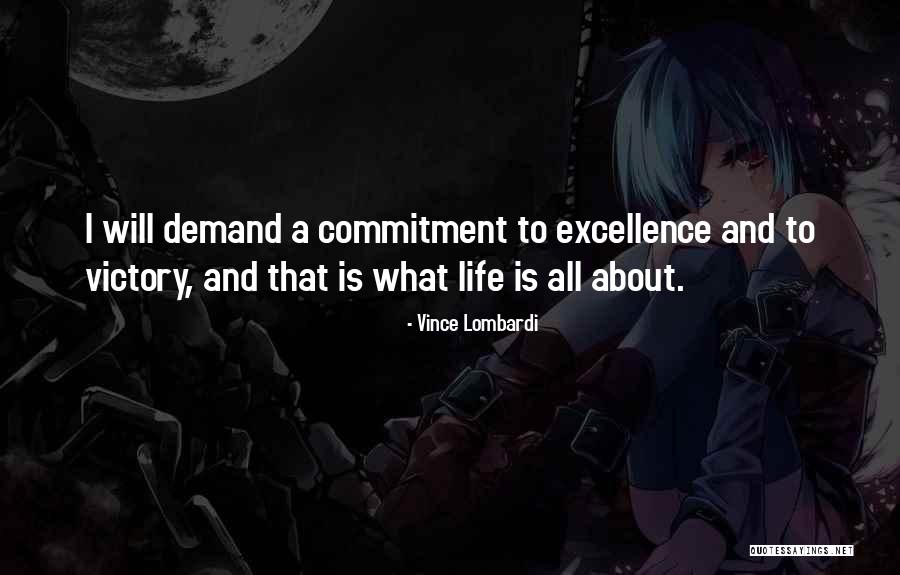 I will demand a commitment to excellence and to victory, and that is what life is all about. — Vince Lombardi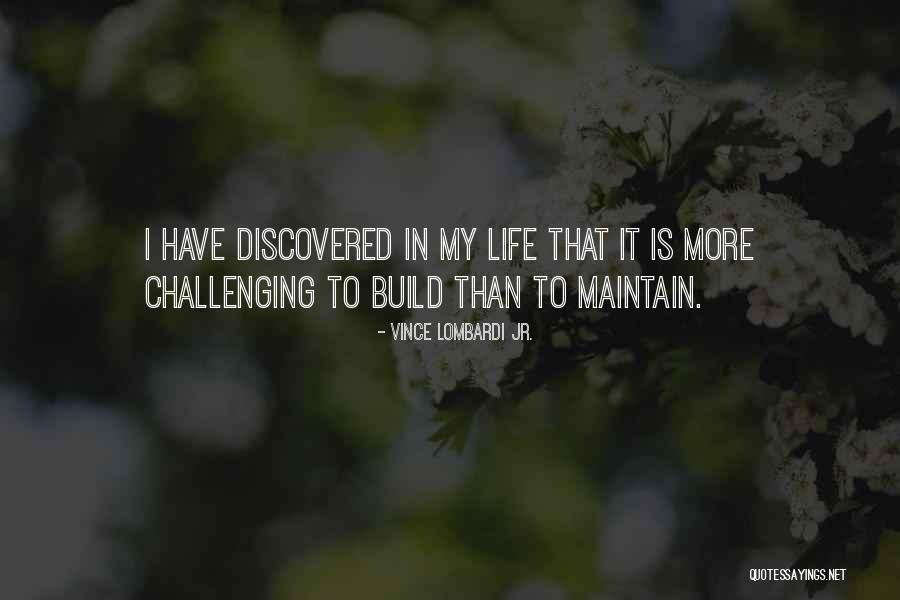 I have discovered in my life that it is more challenging to build than to maintain. — Vince Lombardi Jr.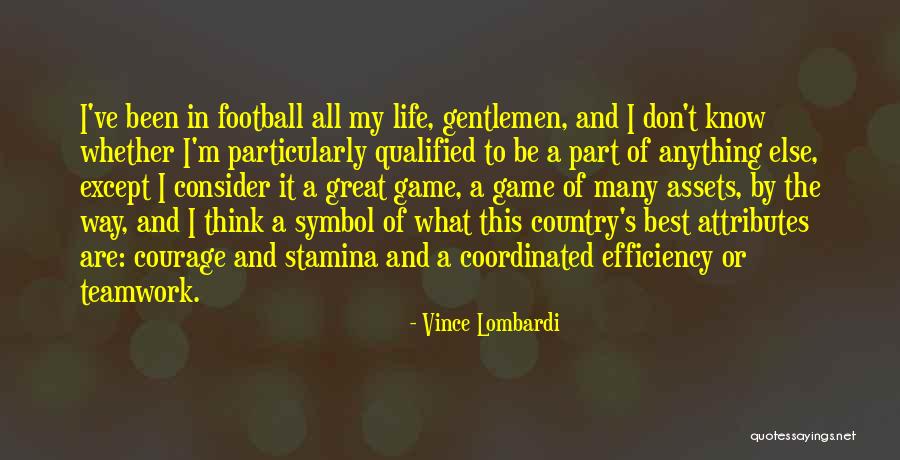 I've been in football all my life, gentlemen, and I don't know whether I'm particularly qualified to be a part of anything else, except I consider it a great game, a game of many assets, by the way, and I think a symbol of what this country's best attributes are: courage and stamina and a coordinated efficiency or teamwork. — Vince Lombardi