Quotes & Sayings About Ladybugs
Enjoy reading and share 19 famous quotes about Ladybugs with everyone.
Top Ladybugs Quotes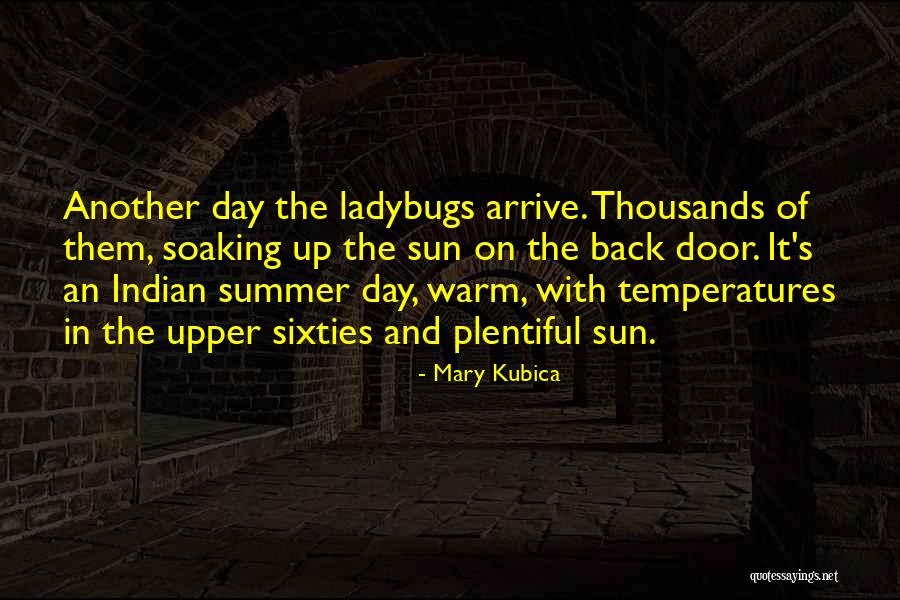 Another day the ladybugs arrive. Thousands of them, soaking up the sun on the back door. It's an Indian summer day, warm, with temperatures in the upper sixties and plentiful sun. — Mary Kubica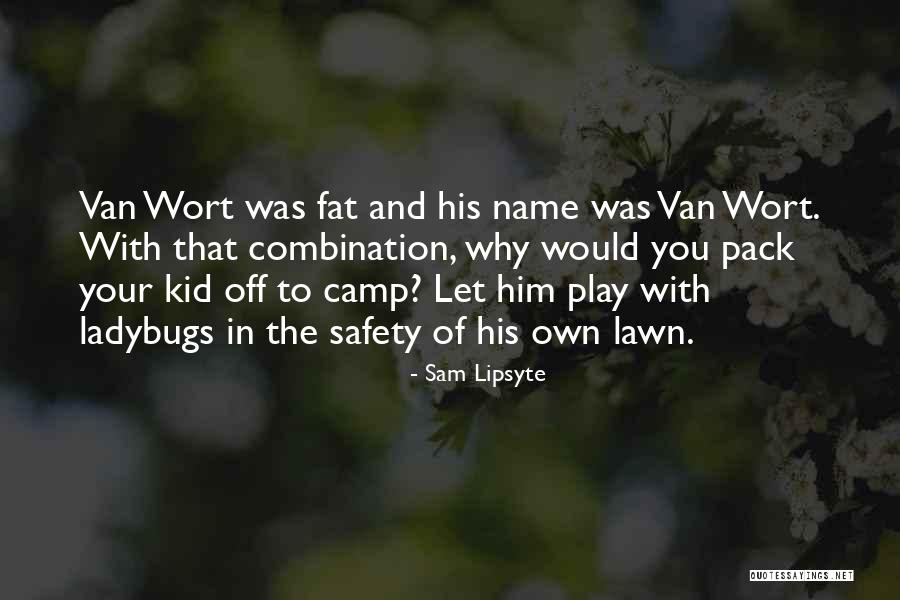 Van Wort was fat and his name was Van Wort. With that combination, why would you pack your kid off to camp? Let him play with ladybugs in the safety of his own lawn. — Sam Lipsyte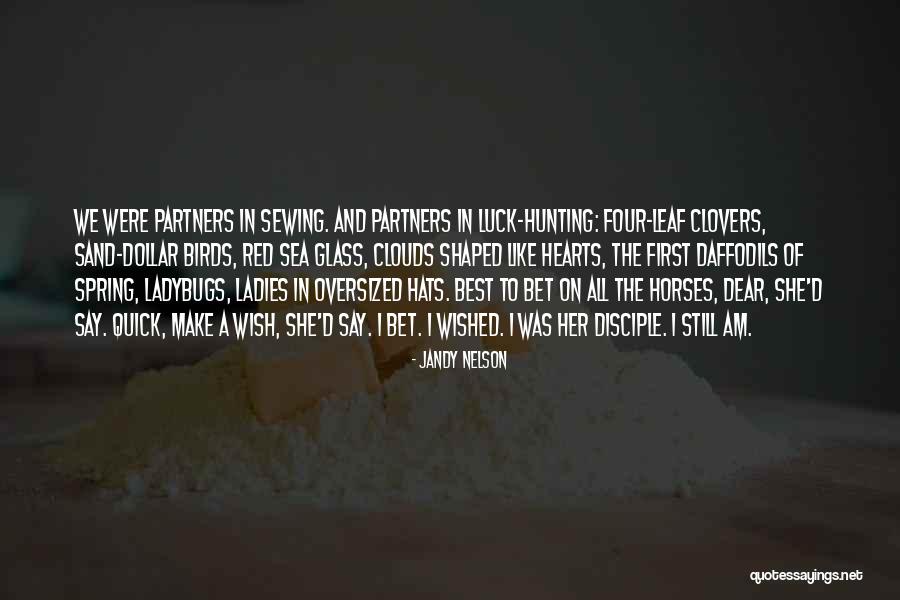 We were partners in sewing. And partners in luck-hunting: four-leaf clovers, sand-dollar birds, red sea glass, clouds shaped like hearts, the first daffodils of spring, ladybugs, ladies in oversized hats. Best to bet on all the horses, dear, she'd say. Quick, make a wish, she'd say. I bet. I wished. I was her disciple. I still am. — Jandy Nelson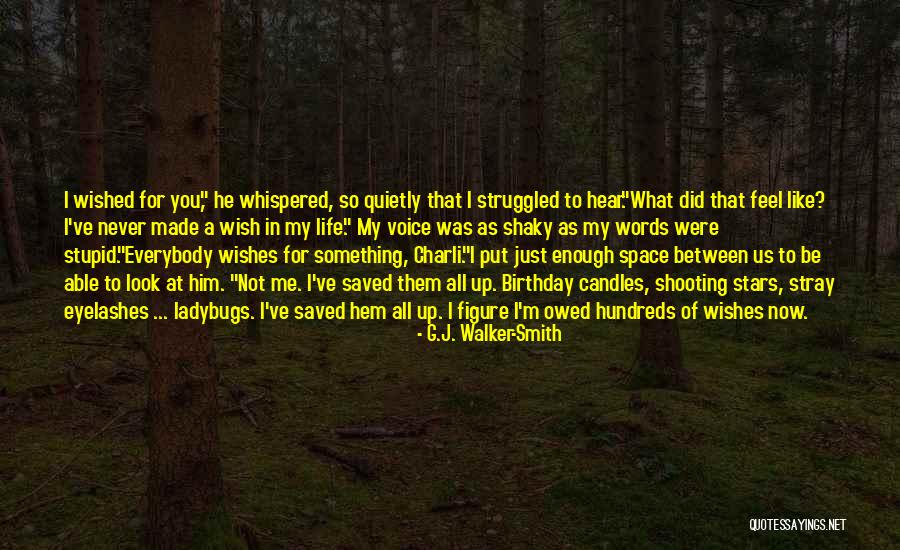 I wished for you," he whispered, so quietly that I struggled to hear.
"What did that feel like? I've never made a wish in my life." My voice was as shaky as my words were stupid.
"Everybody wishes for something, Charli."
I put just enough space between us to be able to look at him. "Not me. I've saved them all up. Birthday candles, shooting stars, stray eyelashes ... ladybugs. I've saved hem all up. I figure I'm owed hundreds of wishes now. — G.J. Walker-Smith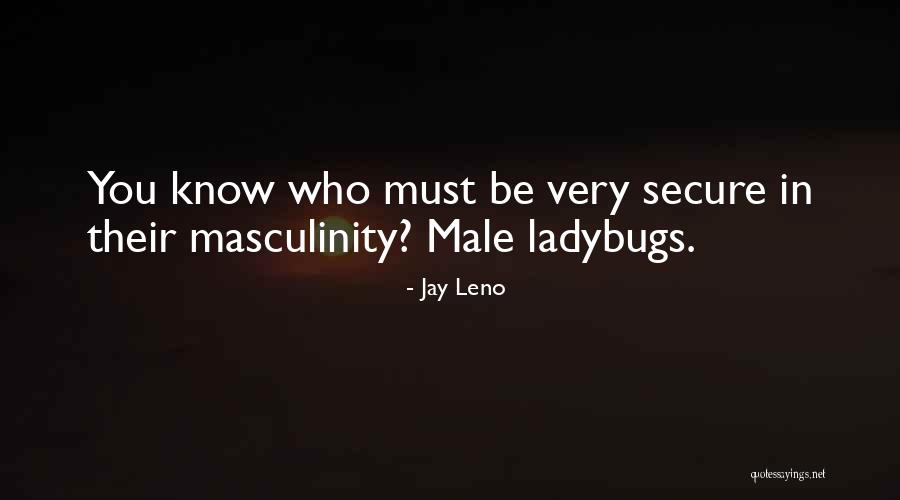 You know who must be very secure in their masculinity? Male ladybugs. — Jay Leno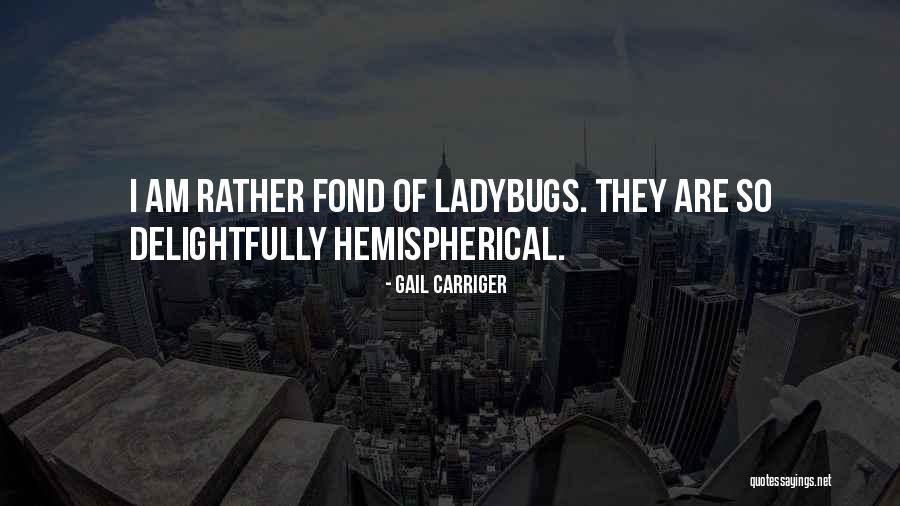 I am rather fond of ladybugs. They are so delightfully hemispherical. — Gail Carriger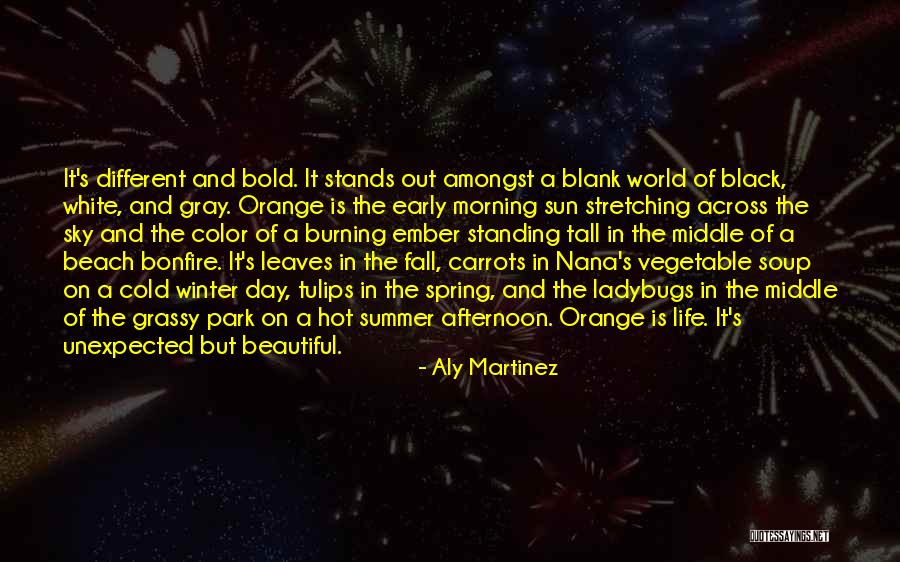 It's different and bold. It stands out amongst a blank world of black, white, and gray. Orange is the early morning sun stretching across the sky and the color of a burning ember standing tall in the middle of a beach bonfire. It's leaves in the fall, carrots in Nana's vegetable soup on a cold winter day, tulips in the spring, and the ladybugs in the middle of the grassy park on a hot summer afternoon. Orange is life. It's unexpected but beautiful. — Aly Martinez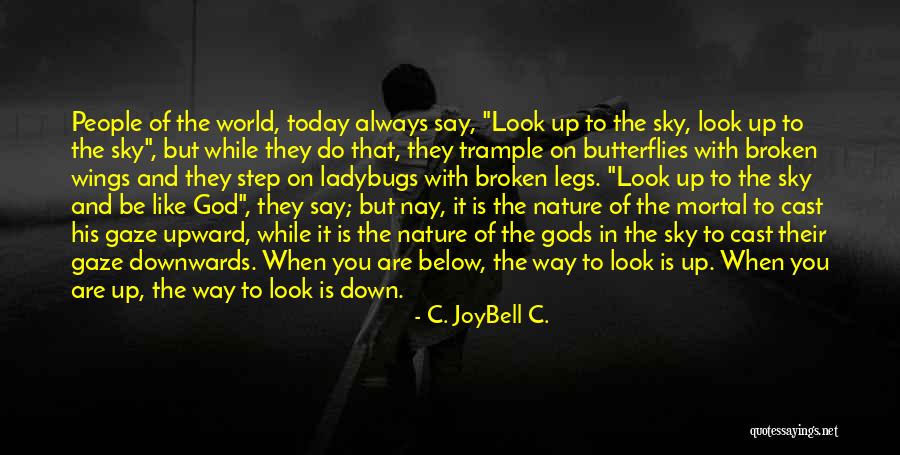 People of the world, today always say, "Look up to the sky, look up to the sky", but while they do that, they trample on butterflies with broken wings and they step on ladybugs with broken legs. "Look up to the sky and be like God", they say; but nay, it is the nature of the mortal to cast his gaze upward, while it is the nature of the gods in the sky to cast their gaze downwards. When you are below, the way to look is up. When you are up, the way to look is down. — C. JoyBell C.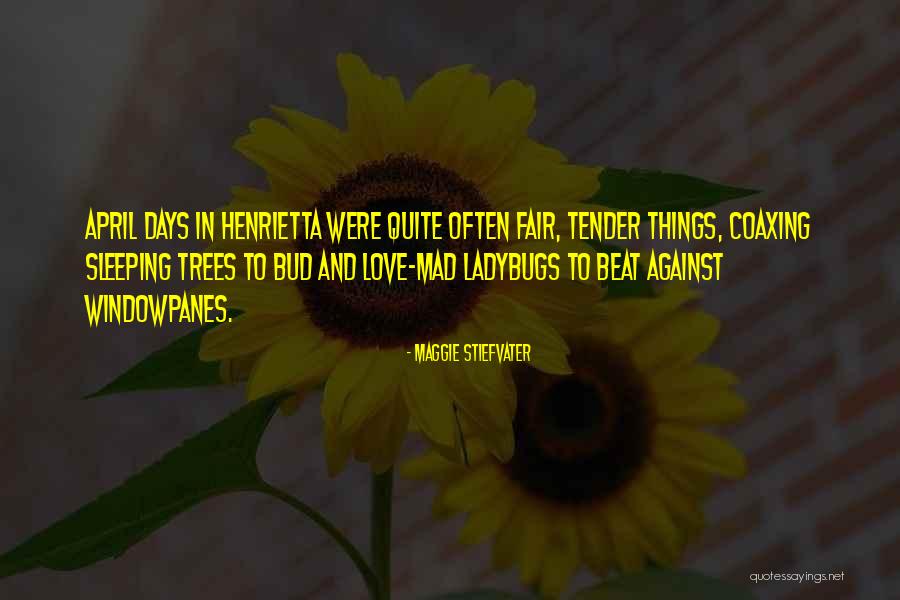 April days in Henrietta were quite often fair, tender things, coaxing sleeping trees to bud and love-mad ladybugs to beat against windowpanes. — Maggie Stiefvater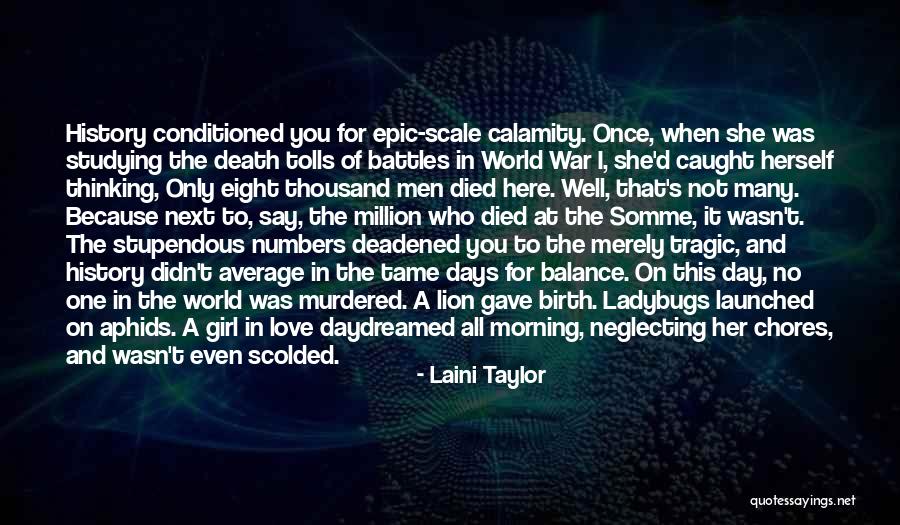 History conditioned you for epic-scale calamity. Once, when she was studying the death tolls of battles in World War I, she'd caught herself thinking, Only eight thousand men died here. Well, that's not many. Because next to, say, the million who died at the Somme, it wasn't. The stupendous numbers deadened you to the merely tragic, and history didn't average in the tame days for balance. On this day, no one in the world was murdered. A lion gave birth. Ladybugs launched on aphids. A girl in love daydreamed all morning, neglecting her chores, and wasn't even scolded. — Laini Taylor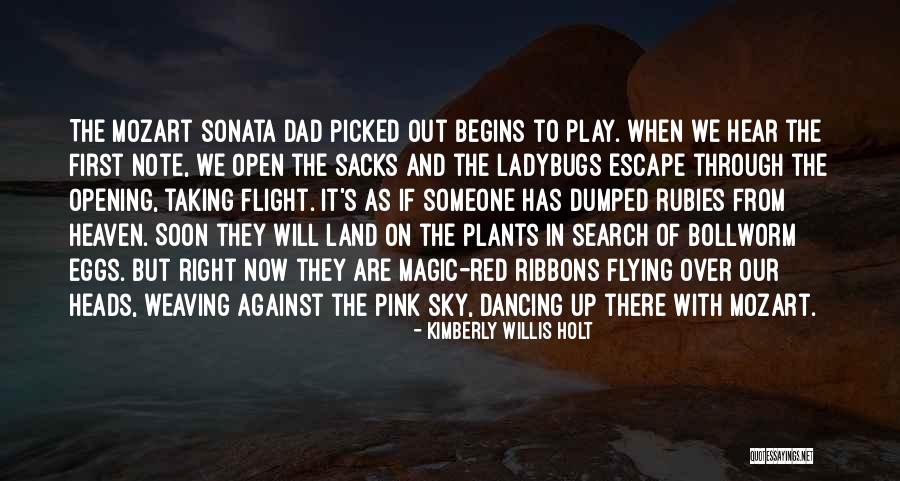 The Mozart sonata Dad picked out begins to play. When we hear the first note, we open the sacks and the ladybugs escape through the opening, taking flight. It's as if someone has dumped rubies from heaven. Soon they will land on the plants in search of bollworm eggs. But right now they are magic-red ribbons flying over our heads, weaving against the pink sky, dancing up there with Mozart. — Kimberly Willis Holt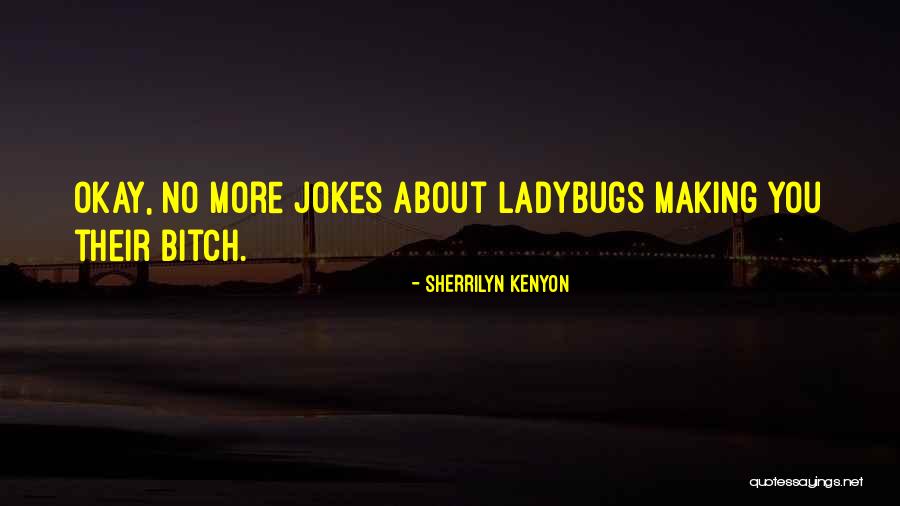 Okay, no more jokes about ladybugs making you their bitch. — Sherrilyn Kenyon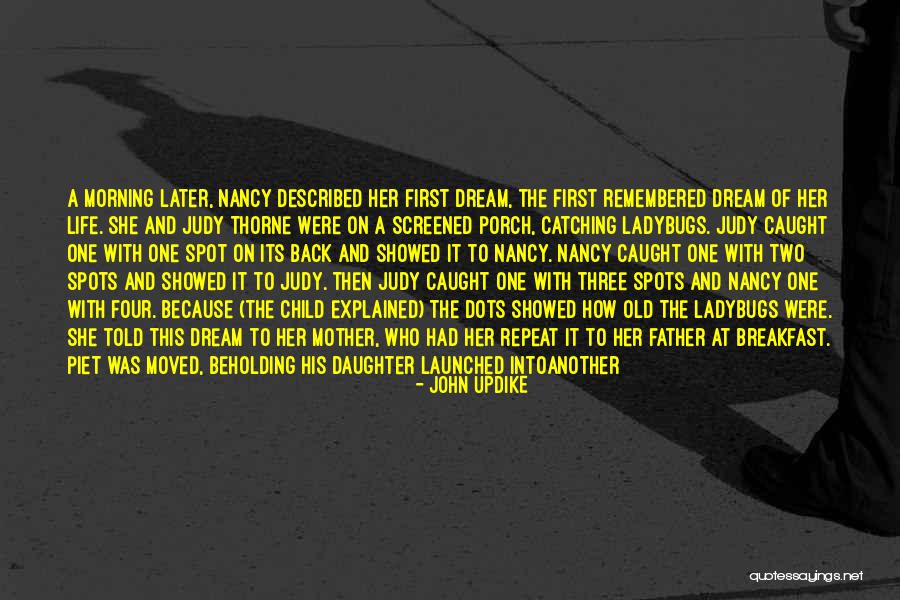 A morning later, Nancy described her first dream, the first remembered dream of her life. She and Judy Thorne were on a screened porch, catching ladybugs. Judy caught one with one spot on its back and showed it to Nancy. Nancy caught one with two spots and showed it to Judy. Then Judy caught one with three spots and Nancy one with four. Because (the child explained) the dots showed how old the ladybugs were. She told this dream to her mother, who had her repeat it to her father at breakfast. Piet was moved, beholding his daughter launched intoanother dimension of life. Like school. He was touched by her tiny stock of imagery the screened porch (neither they nor the Thornes had one; who?), the ladybugs (with turtles the most toylike of creatures), the mysterious power of numbers, that generates space and time. Piet saw down a long amplifying corridor of her dreams, and wanted to hear her tell them, to grow older with her, to shelter her forever." John Updike, Couples, 1968. — John Updike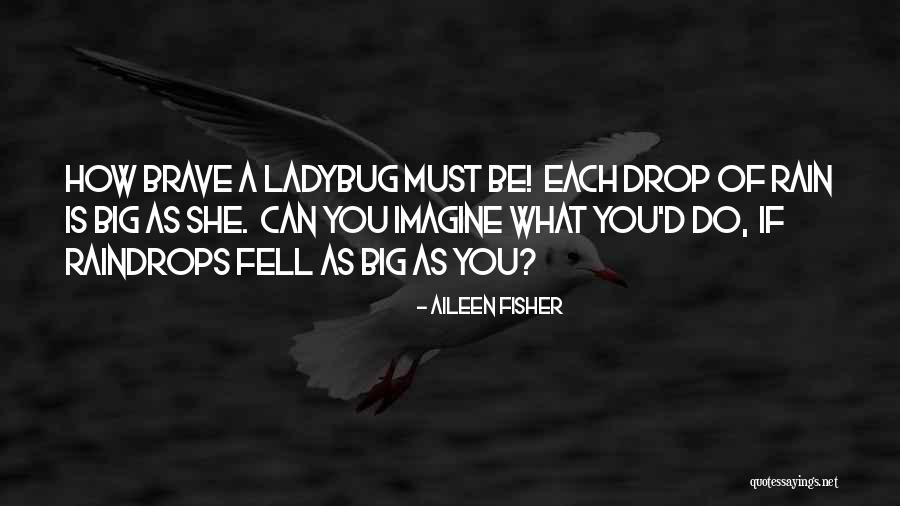 How brave a ladybug must be!
Each drop of rain is big as she.
Can you imagine what you'd do,
If raindrops fell as big as you? — Aileen Fisher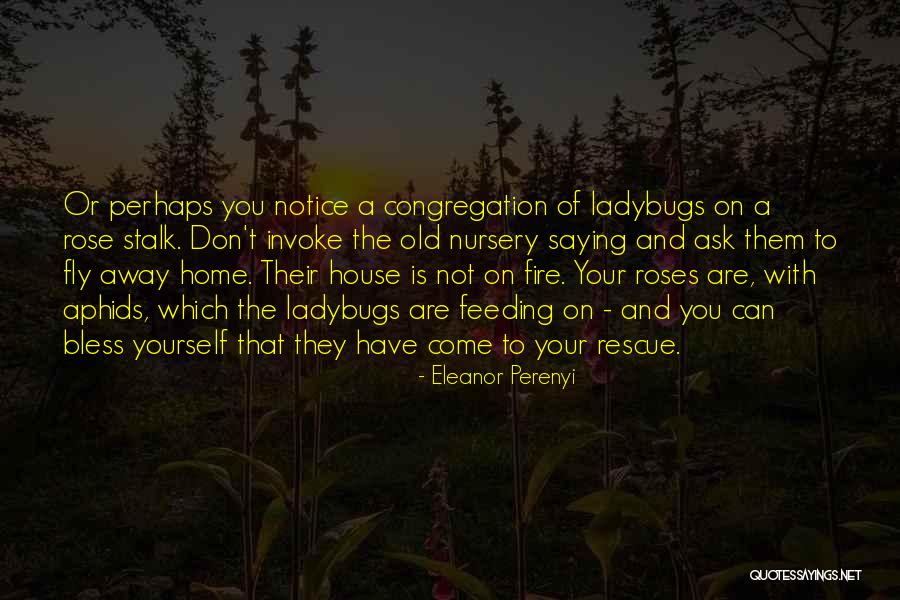 Or perhaps you notice a congregation of ladybugs on a rose stalk. Don't invoke the old nursery saying and ask them to fly away home. Their house is not on fire. Your roses are, with aphids, which the ladybugs are feeding on - and you can bless yourself that they have come to your rescue. — Eleanor Perenyi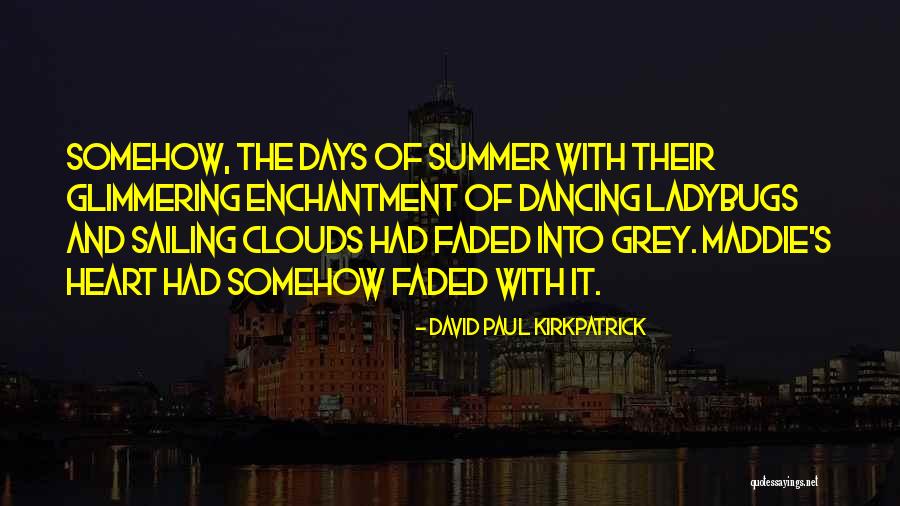 Somehow, the days of summer with their glimmering enchantment of dancing ladybugs and sailing clouds had faded into grey. Maddie's heart had somehow faded with it. — David Paul Kirkpatrick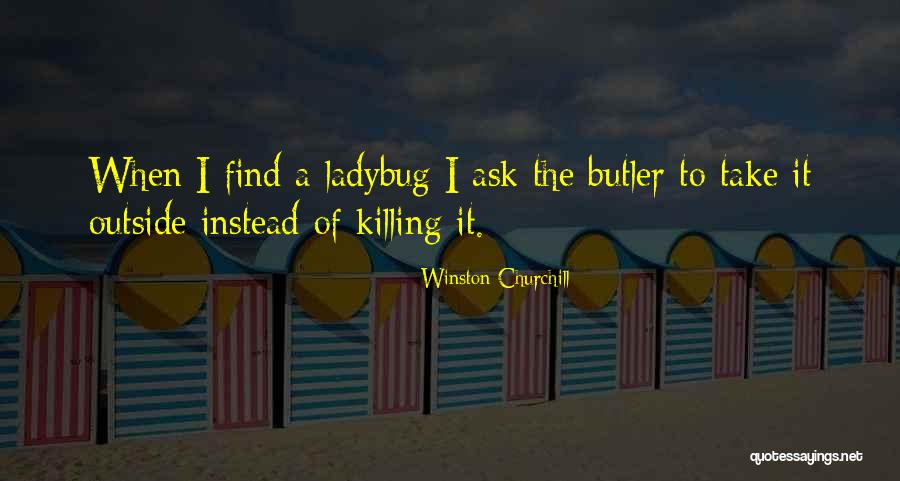 When I find a ladybug I ask the butler to take it outside instead of killing it. — Winston Churchill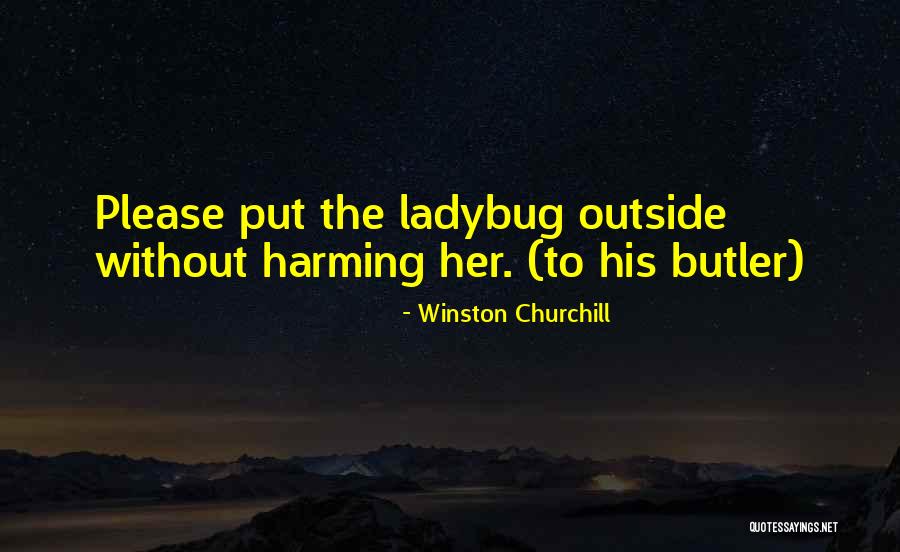 Please put the ladybug outside without harming her. (to his butler) — Winston Churchill