Journey Through Love Quotes & Sayings
Enjoy reading and share 78 famous quotes about Journey Through Love with everyone.
Top Journey Through Love Quotes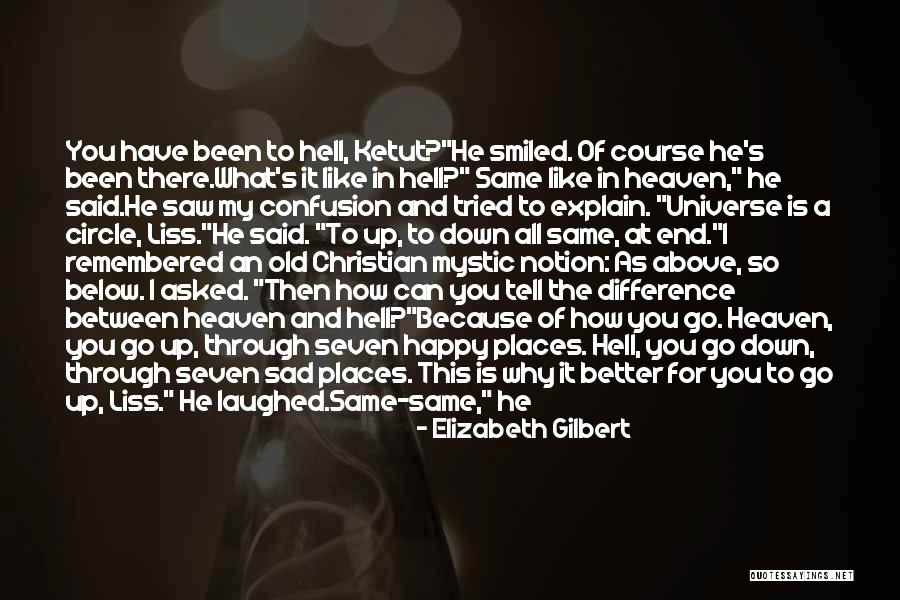 You have been to hell, Ketut?"
He smiled. Of course he's been there.
What's it like in hell?"
Same like in heaven," he said.
He saw my confusion and tried to explain. "Universe is a circle, Liss."
He said. "To up, to down
all same, at end."
I remembered an old Christian mystic notion: As above, so below.
I asked. "Then how can you tell the difference between heaven and hell?"
Because of how you go. Heaven, you go up, through seven happy places. Hell, you go down, through seven sad places. This is why it better for you to go up, Liss." He laughed.
Same-same," he said. "Same in end, so better to be happy in journey."
I said, "So, if heaven is love, then hell is.. "
Love, too," he said.
Ketut laughed again, "Always so difficult for young people to understand this! — Elizabeth Gilbert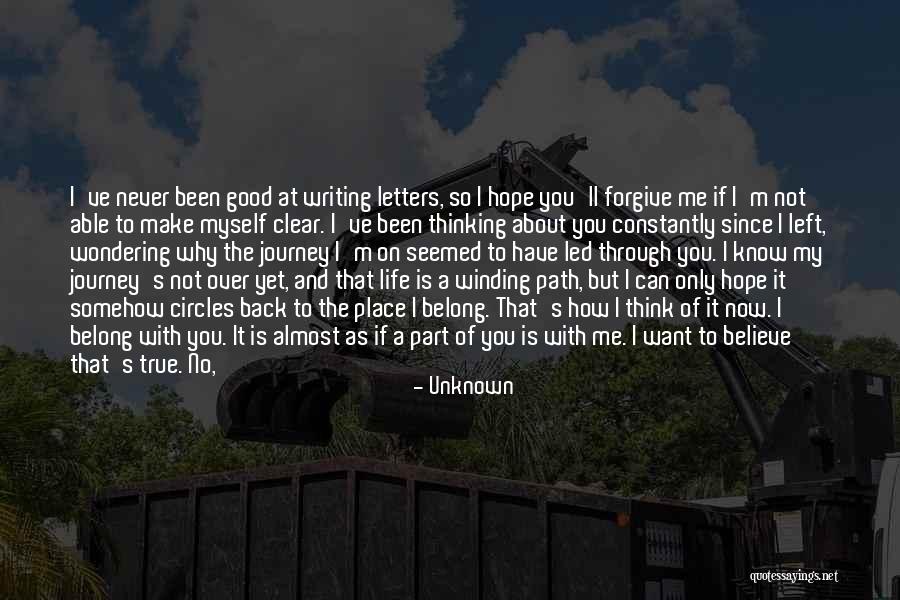 I've never been good at writing letters, so I hope you'll forgive me if I'm not able to make myself clear.
I've been thinking about you constantly since I left, wondering why the journey I'm on seemed to have led through you. I know my journey's not over yet, and that life is a winding path, but I can only hope it somehow circles back to the place I belong.
That's how I think of it now. I belong with you.
It is almost as if a part of you is with me. I want to believe that's true. No, change that - I know it's true. Before we met, I was as lost as a person could be, and yet you saw something in me that somehow gave me direction again. It was you, that I had been looking for all along. And it's you who is with me now.
I realize that I miss you more than I've ever missed anyone. In the short time we spent together, we had what most people can only dream about, and I'm counting the days until I can see you again. Never forget how much I love you. — Unknown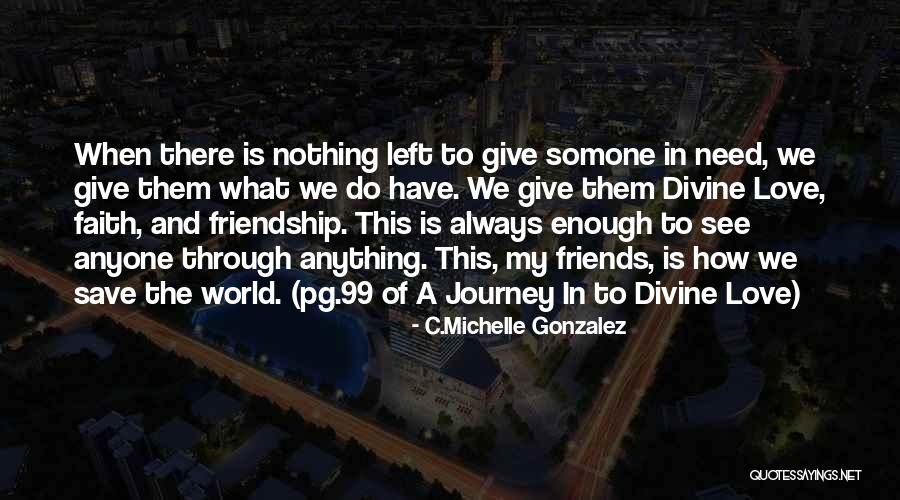 When there is nothing left to give somone in need, we give them what we do have. We give them Divine Love, faith, and friendship. This is always enough to see anyone through anything. This, my friends, is how we save the world. (pg.99 of A Journey In to Divine Love) — C.Michelle Gonzalez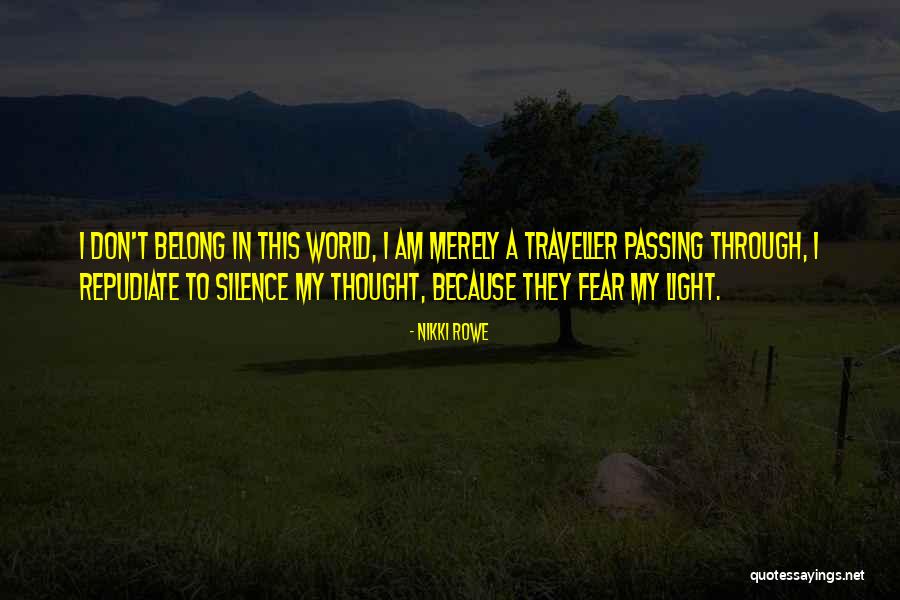 I don't belong in this world, I am merely a traveller passing through, I repudiate to silence my thought, because they fear my light. — Nikki Rowe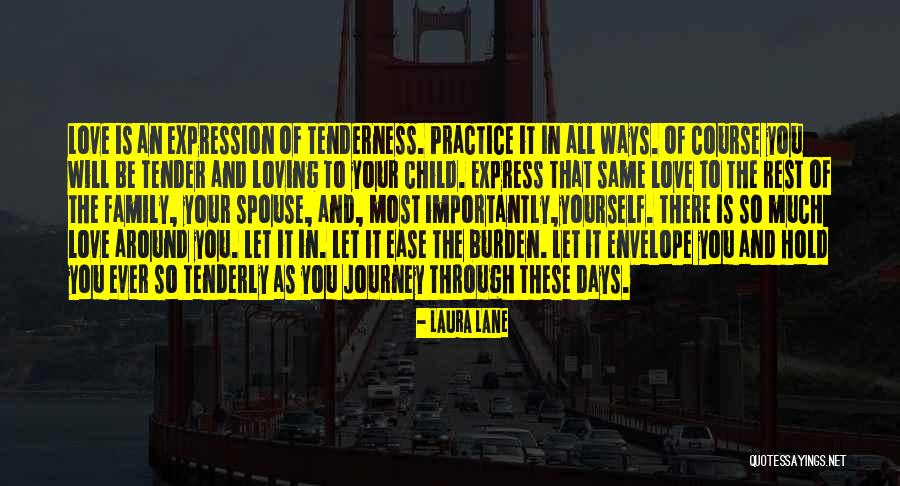 Love is an expression of tenderness. Practice it in all ways. Of course you will be tender and loving to your child. Express that same love to the rest of the family, your spouse, and, most importantly,
yourself. There is so much love around you. Let it in. Let it ease the burden. Let it envelope you and hold you ever so tenderly as you journey through these days. — Laura Lane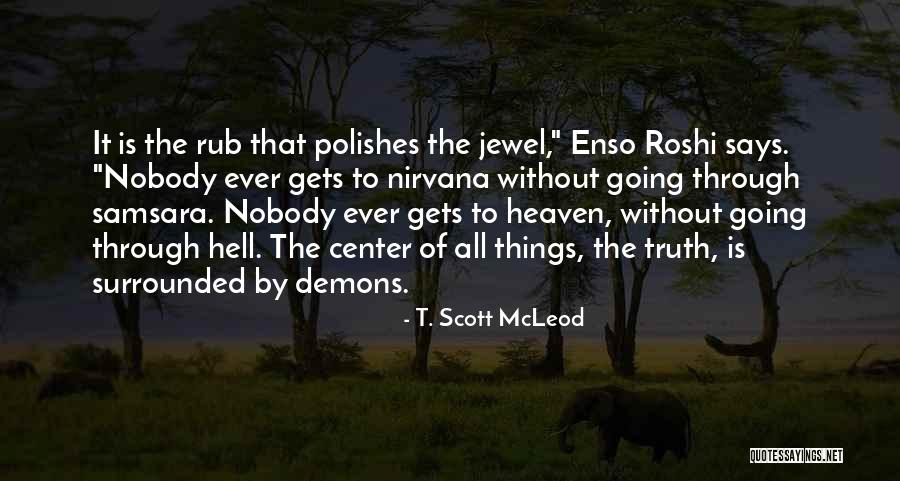 It is the rub that polishes the jewel," Enso Roshi says. "Nobody ever gets to nirvana without going through samsara. Nobody ever gets to heaven, without going through hell. The center of all things, the truth, is surrounded by demons. — T. Scott McLeod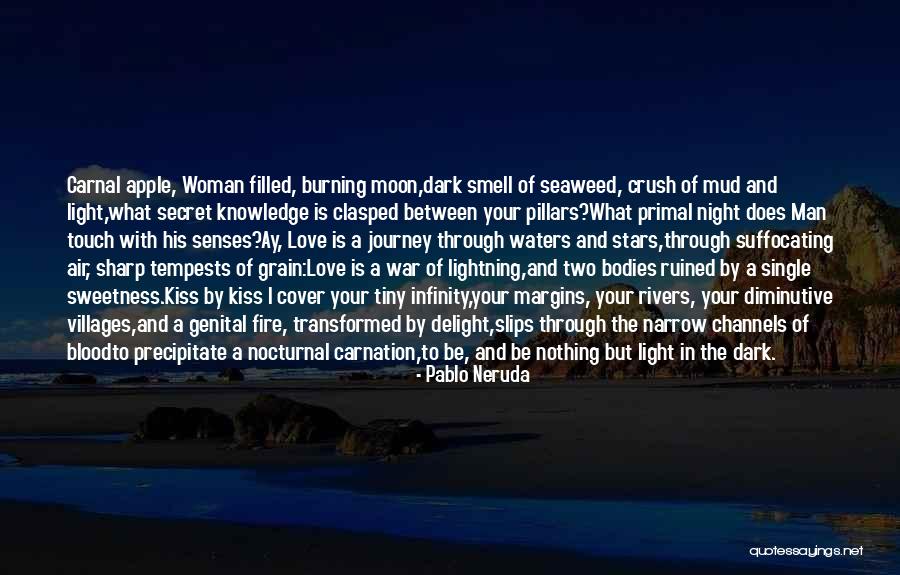 Carnal apple, Woman filled, burning moon,
dark smell of seaweed, crush of mud and light,
what secret knowledge is clasped between your pillars?
What primal night does Man touch with his senses?
Ay, Love is a journey through waters and stars,
through suffocating air, sharp tempests of grain:
Love is a war of lightning,
and two bodies ruined by a single sweetness.
Kiss by kiss I cover your tiny infinity,
your margins, your rivers, your diminutive villages,
and a genital fire, transformed by delight,
slips through the narrow channels of blood
to precipitate a nocturnal carnation,
to be, and be nothing but light in the dark. — Pablo Neruda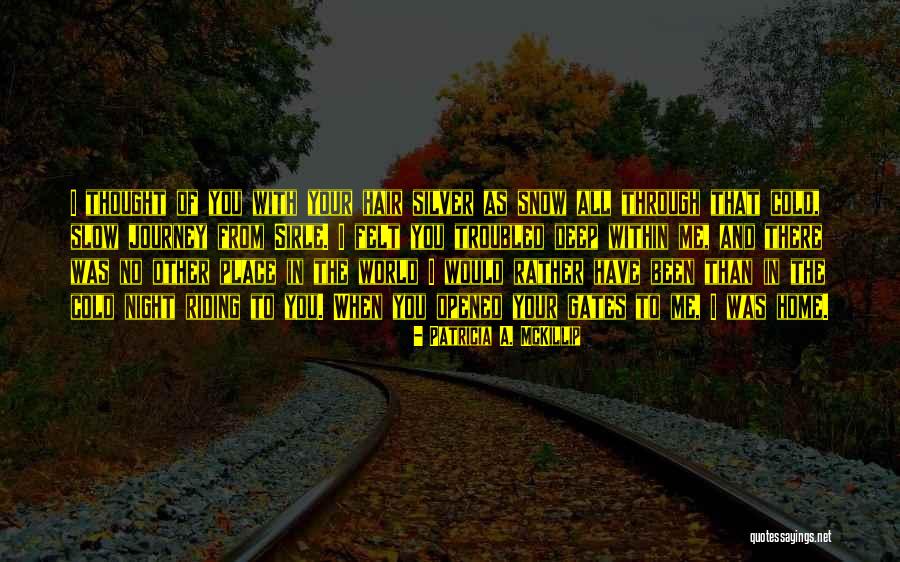 I thought of you with your hair silver as snow all through that cold, slow journey from Sirle. I felt you troubled deep within me, and there was no other place in the world I would rather have been than in the cold night riding to you. When you opened your gates to me, I was home. — Patricia A. McKillip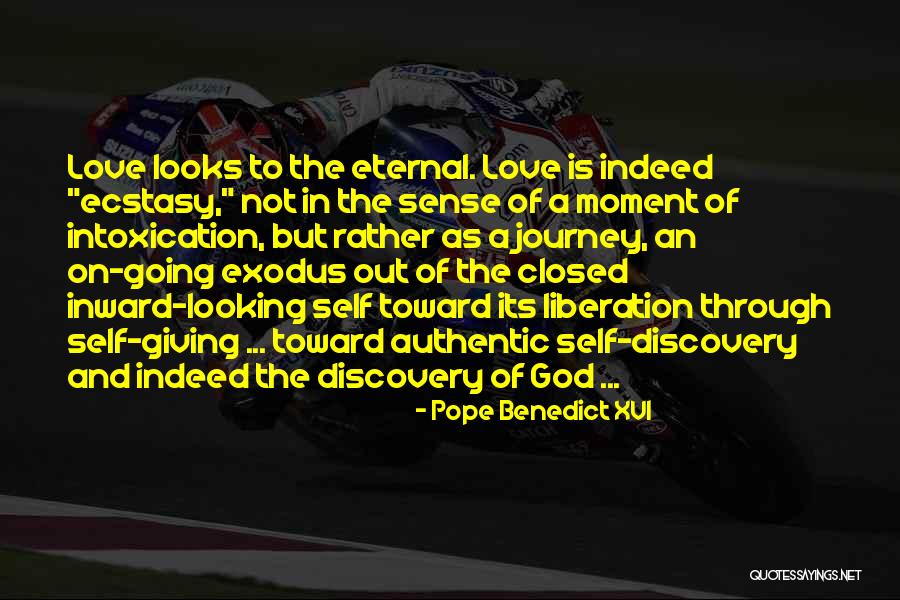 Love looks to the eternal. Love is indeed "ecstasy," not in the sense of a moment of intoxication, but rather as a journey, an on-going exodus out of the closed inward-looking self toward its liberation through self-giving ... toward authentic self-discovery and indeed the discovery of God ... — Pope Benedict XVI
You're alive. You're going through the most amazing journey we call life. The universe has been waiting for your smiles for billions of years. How can you be not happy today? — Debasish Mridha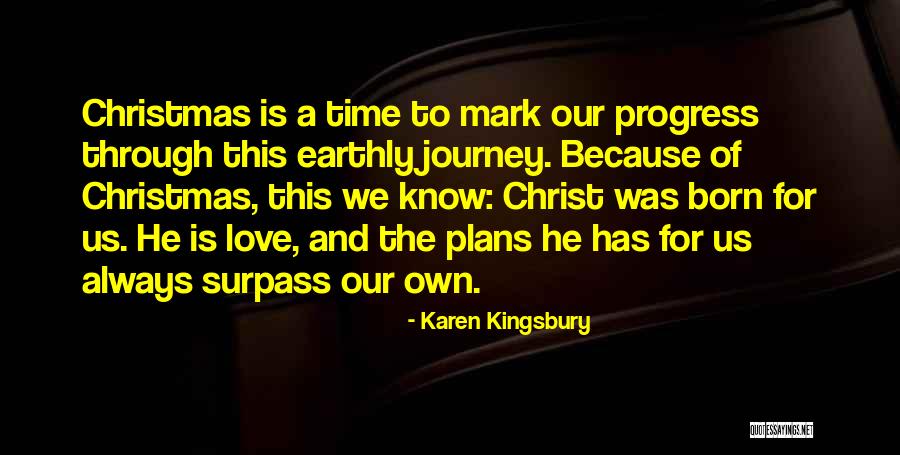 Christmas is a time to mark our progress through this earthly journey. Because of Christmas, this we know: Christ was born for us. He is love, and the plans he has for us always surpass our own. — Karen Kingsbury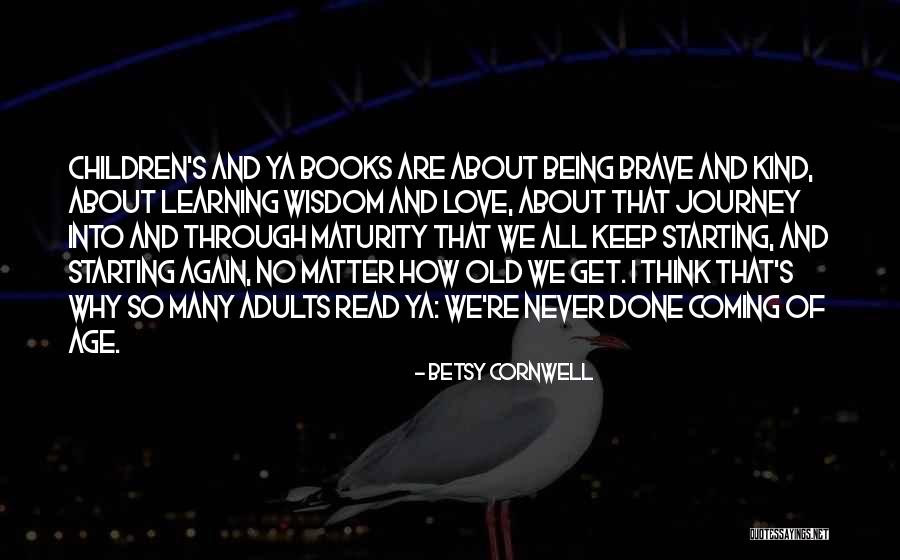 Children's and YA books are about being brave and kind, about learning wisdom and love, about that journey into and through maturity that we all keep starting, and starting again, no matter how old we get. I think that's why so many adults read YA: we're never done coming of age. — Betsy Cornwell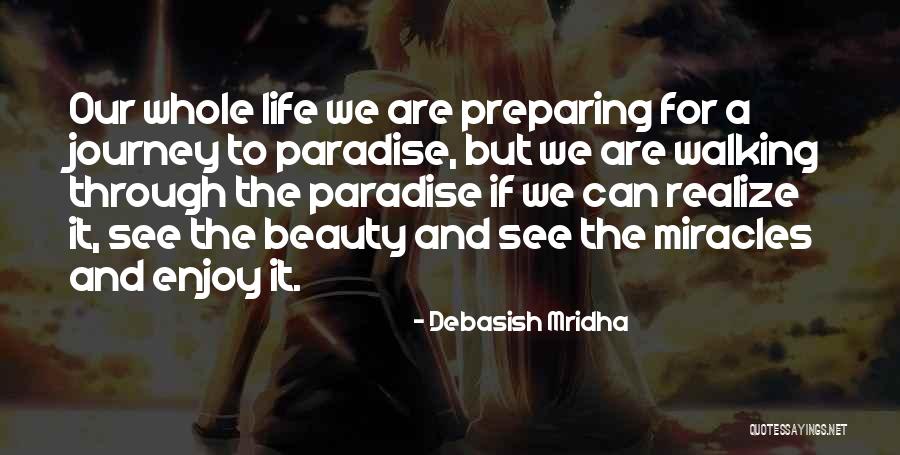 Our whole life we are preparing for a journey to paradise, but we are walking through the paradise if we can realize it, see the beauty and see the miracles and enjoy it. — Debasish Mridha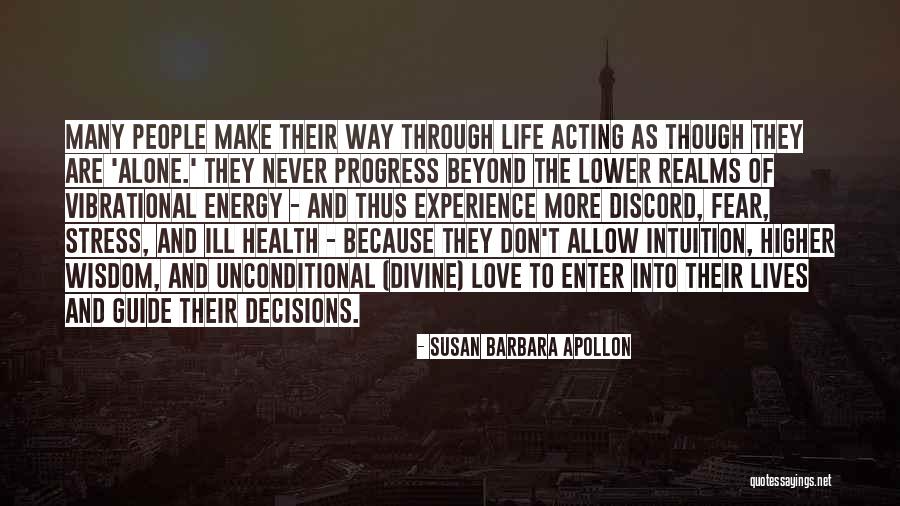 Many people make their way through life acting as though they are 'alone.' They never progress beyond the lower realms of vibrational energy - and thus experience more discord, fear, stress, and ill health - because they don't allow intuition, higher wisdom, and unconditional (Divine) love to enter into their lives and guide their decisions. — Susan Barbara Apollon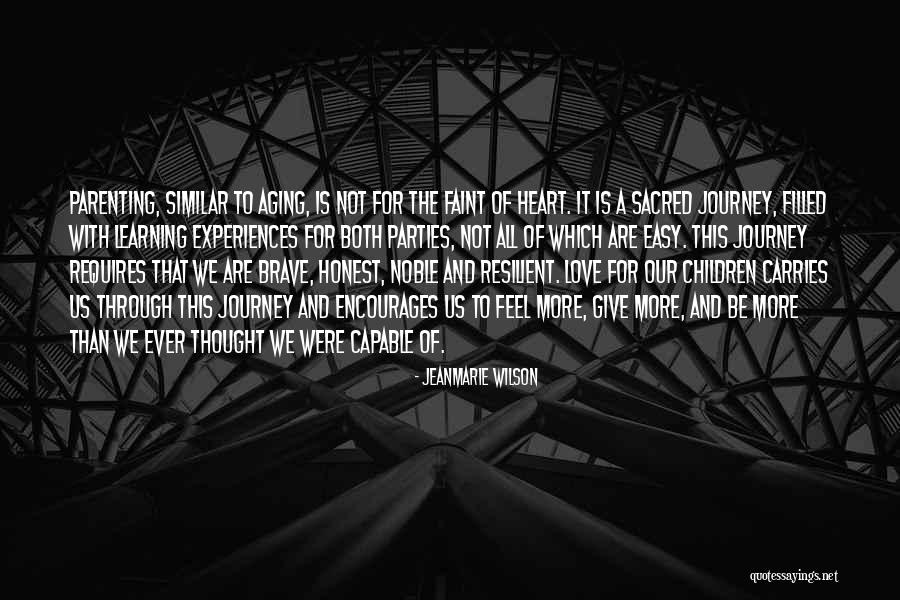 Parenting, similar to aging, is not for the faint of heart. It is a sacred journey, filled with learning experiences for both parties, not all of which are easy. This journey requires that we are brave, honest, noble and resilient. Love for our children carries us through this journey and encourages us to feel more, give more, and be more than we ever thought we were capable of. — Jeanmarie Wilson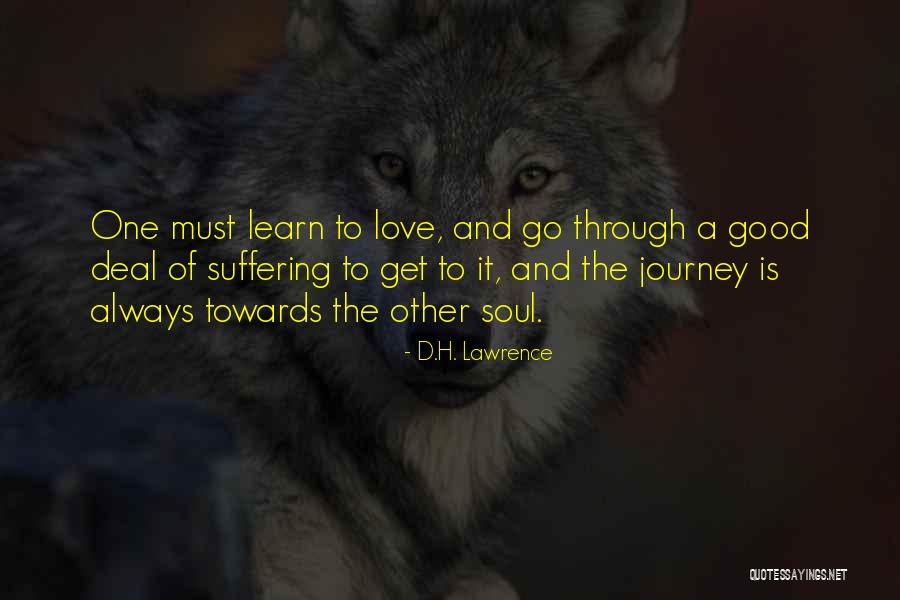 One must learn to love, and go through a good deal of suffering to get to it, and the journey is always towards the other soul. — D.H. Lawrence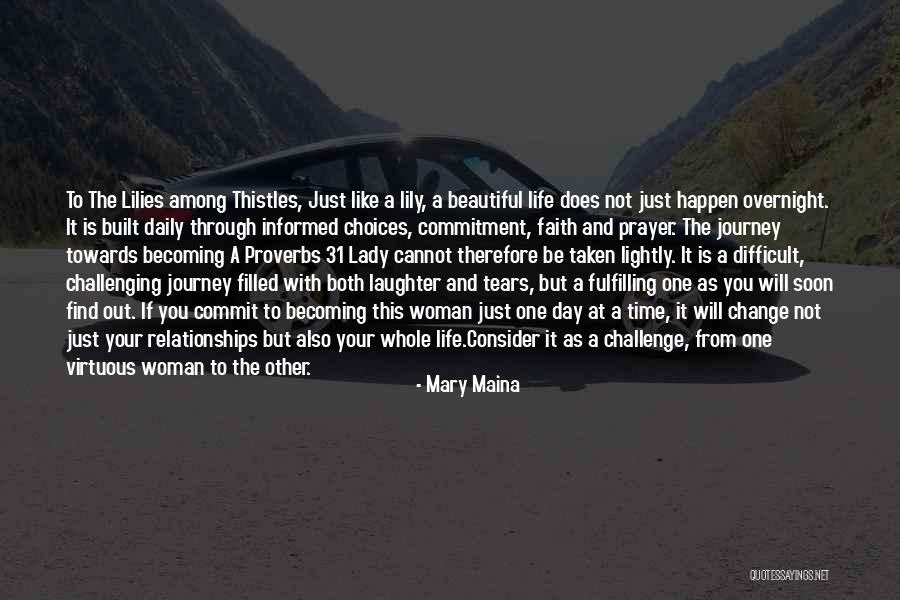 To The Lilies among Thistles, Just like a lily, a beautiful life does not just happen overnight. It is built daily through informed choices, commitment, faith and prayer. The journey towards becoming A Proverbs 31 Lady cannot therefore be taken lightly. It is a difficult, challenging journey filled with both laughter and tears, but a fulfilling one as you will soon find out. If you commit to becoming this woman just one day at a time, it will change not just your relationships but also your whole life.Consider it as a challenge, from one virtuous woman to the other. — Mary Maina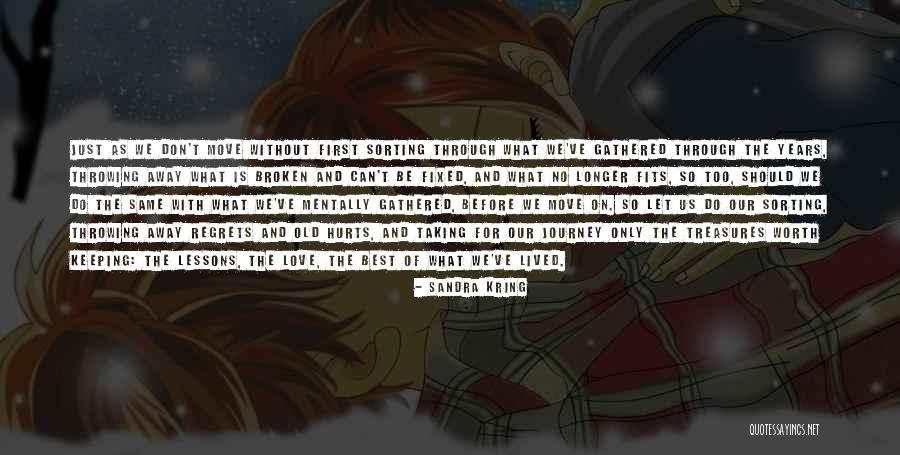 Just as we don't move without first sorting through what we've gathered through the years, throwing away what is broken and can't be fixed, and what no longer fits, so too, should we do the same with what we've mentally gathered, before we move on. So let us do our sorting, throwing away regrets and old hurts, and taking for our journey only the treasures worth keeping: The lessons, the love, the best of what we've lived. — Sandra Kring
I have been tested. My faith has been tested. I have battled breast cancer. I have buried a child. Through it all, the love of my family and my personal relationship with Jesus Christ has seen me through. And on this journey my family and my faith will see me through as well. I will not falter, and I will not shrink from this fight. — Carly Fiorina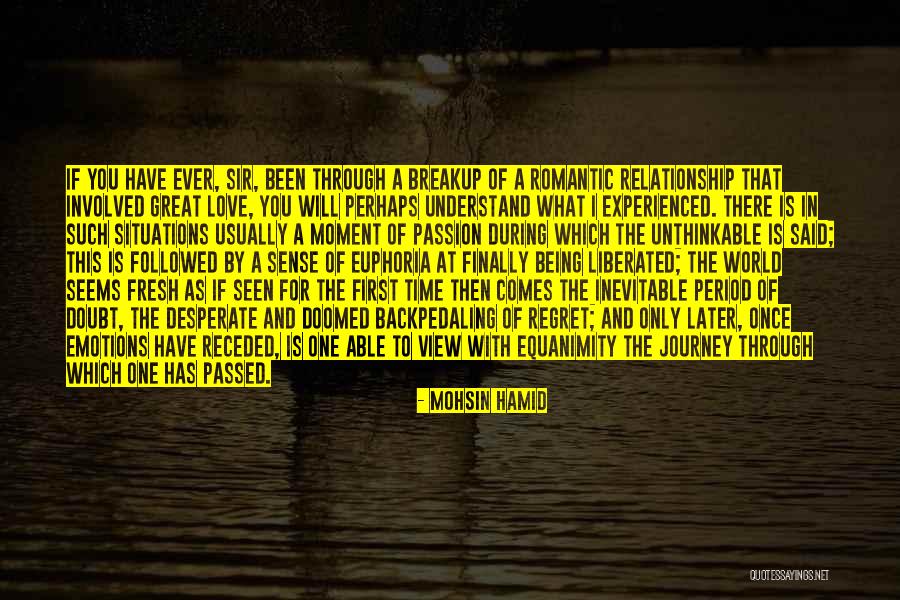 If you have ever, sir, been through a breakup of a romantic relationship that involved great love, you will perhaps understand what I experienced. There is in such situations usually a moment of passion during which the unthinkable is said; this is followed by a sense of euphoria at finally being liberated; the world seems fresh as if seen for the first time then comes the inevitable period of doubt, the desperate and doomed backpedaling of regret; and only later, once emotions have receded, is one able to view with equanimity the journey through which one has passed. — Mohsin Hamid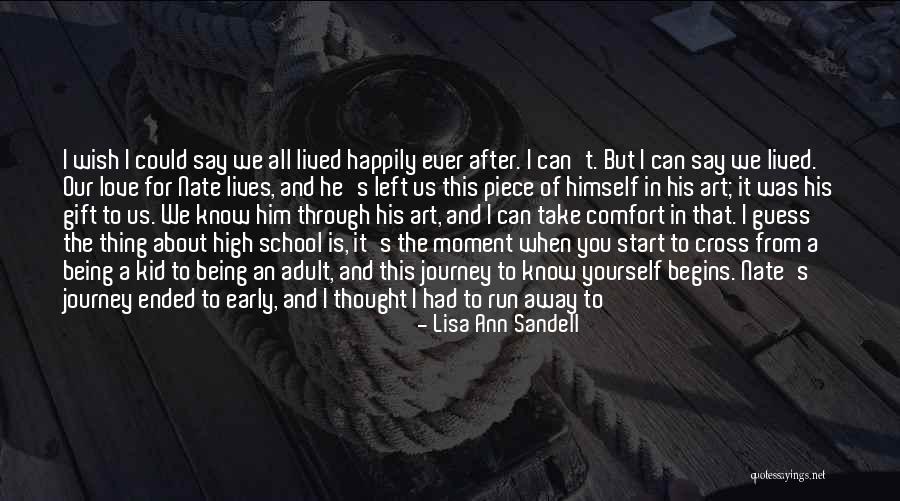 I wish I could say we all lived happily ever after. I can't. But I can say we lived. Our love for Nate lives, and he's left us this piece of himself in his art; it was his gift to us. We know him through his art, and I can take comfort in that.
I guess the thing about high school is, it's the moment when you start to cross from a being a kid to being an adult, and this journey to know yourself begins. Nate's journey ended to early, and I thought I had to run away to some far-off land to start mine. But, for now, it seems to me that I have enough to explore right here. There's a whole continent to discover in myself, and I know that it's love - love for my parents, my friends, my brother, and my art - that will guide me. Love will be my map. — Lisa Ann Sandell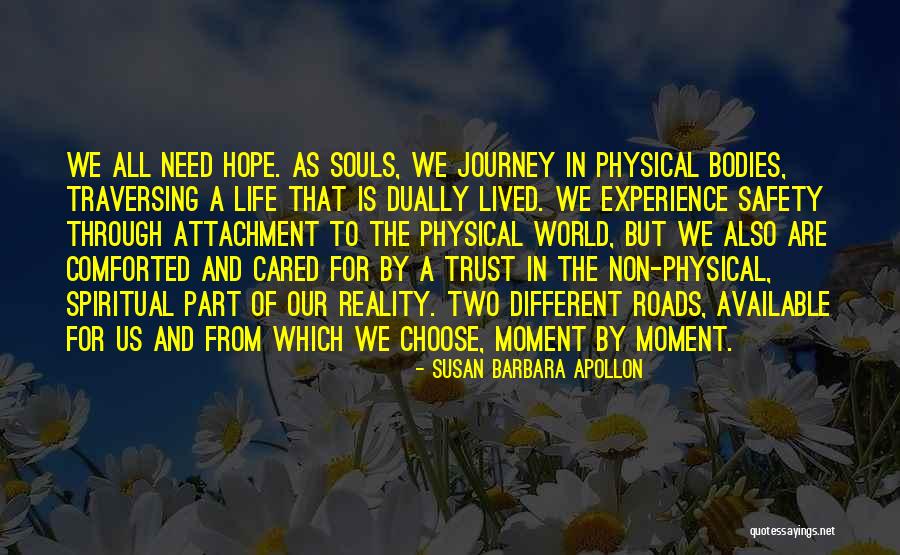 We all need hope. As souls, we journey in physical bodies, traversing a life that is dually lived. We experience safety through attachment to the physical world, but we also are comforted and cared for by a trust in the non-physical, spiritual part of our reality. Two different roads, available for us and from which we choose, moment by moment. — Susan Barbara Apollon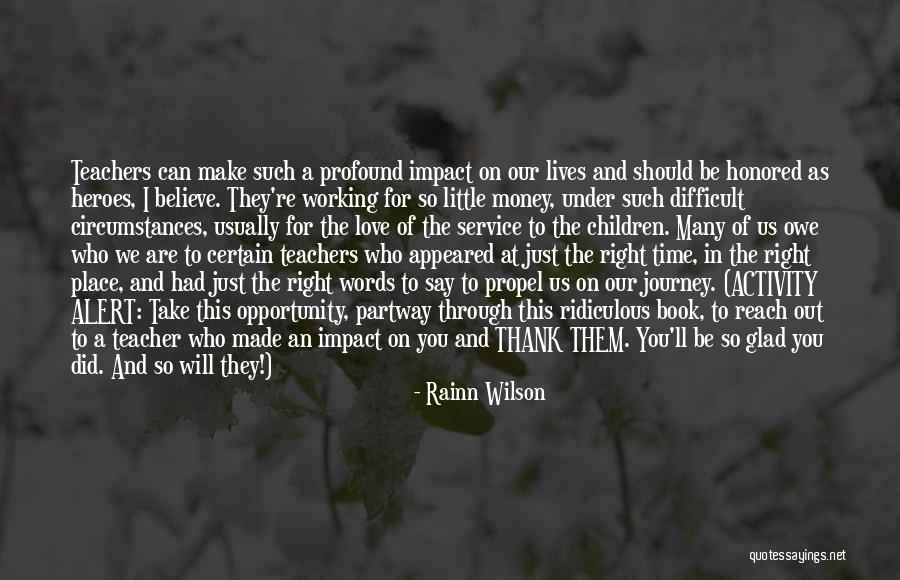 Teachers can make such a profound impact on our lives and should be honored as heroes, I believe. They're working for so little money, under such difficult circumstances, usually for the love of the service to the children. Many of us owe who we are to certain teachers who appeared at just the right time, in the right place, and had just the right words to say to propel us on our journey. (ACTIVITY ALERT: Take this opportunity, partway through this ridiculous book, to reach out to a teacher who made an impact on you and THANK THEM. You'll be so glad you did. And so will they!) — Rainn Wilson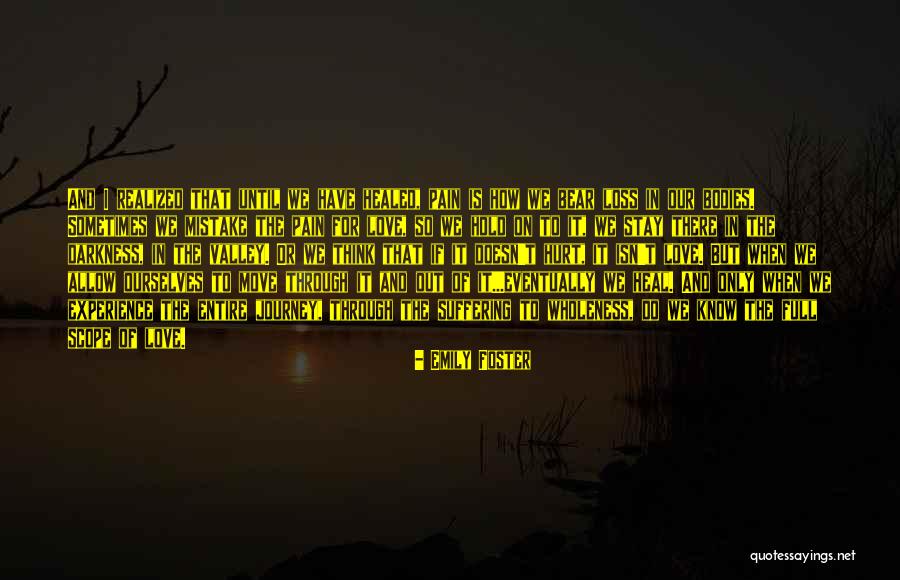 And I realized that until we have healed, pain is how we bear loss in our bodies. Sometimes we mistake the pain for love, so we hold on to it, we stay there in the darkness, in the valley. Or we think that if it doesn't hurt, it isn't love. But when we allow ourselves to move through it and out of it...eventually we heal. And only when we experience the entire journey, through the suffering to wholeness, do we know the full scope of love. — Emily Foster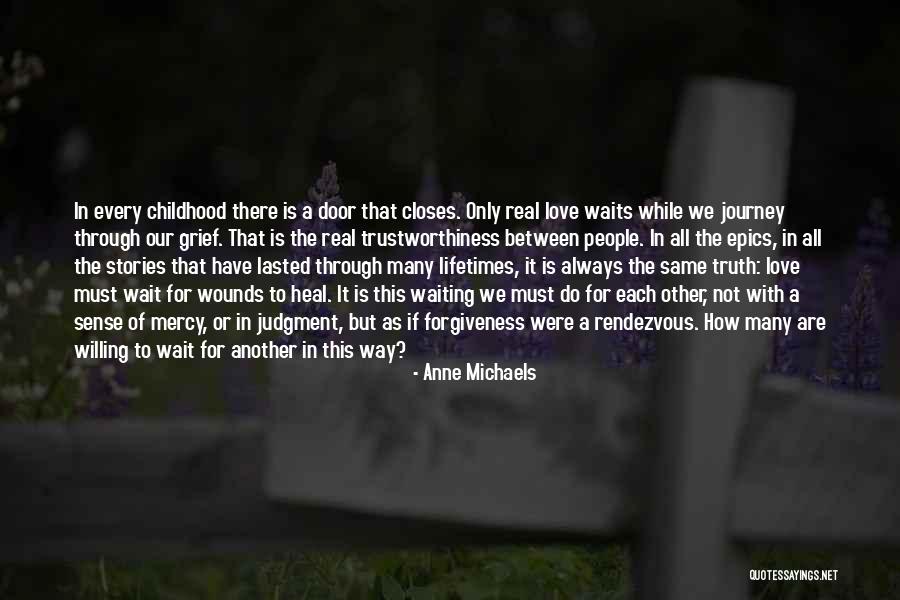 In every childhood there is a door that closes. Only real love waits while we journey through our grief. That is the real trustworthiness between people. In all the epics, in all the stories that have lasted through many lifetimes, it is always the same truth: love must wait for wounds to heal. It is this waiting we must do for each other, not with a sense of mercy, or in judgment, but as if forgiveness were a rendezvous. How many are willing to wait for another in this way? — Anne Michaels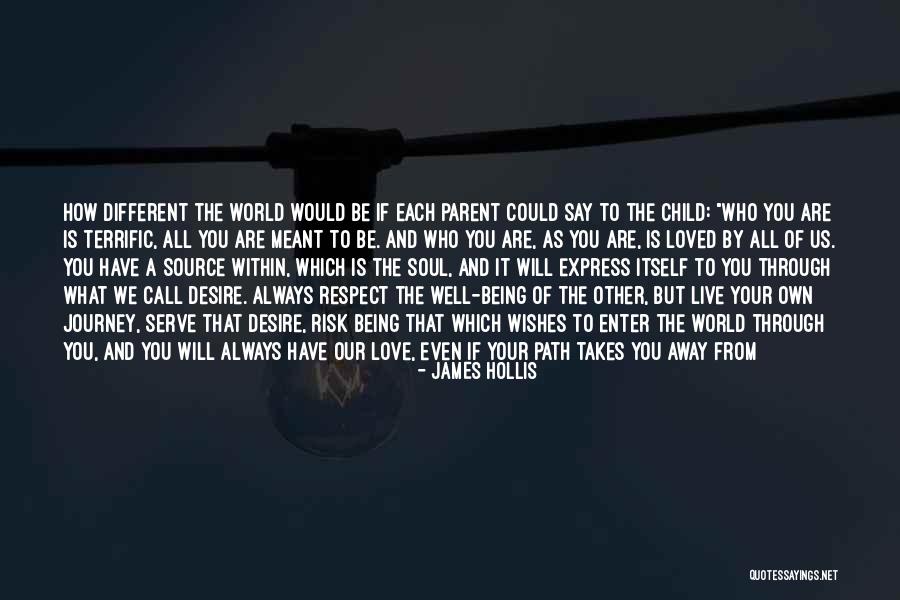 How different the world would be if each parent could say to the child: "Who you are is terrific, all you are meant to be. And who you are, as you are, is loved by all of us. You have a source within, which is the soul, and it will express itself to you through what we call desire. Always respect the well-being of the other, but live your own journey, serve that desire, risk being that which wishes to enter the world through you, and you will always have our love, even if your path takes you away from us." Such persons would then have a powerful tool to enable them to change their lives when it was not working out for them. Such persons would be able to make difficult decisions, mindful always of the impact on others, but also determined to live the life intended by the gods who brought us here. — James Hollis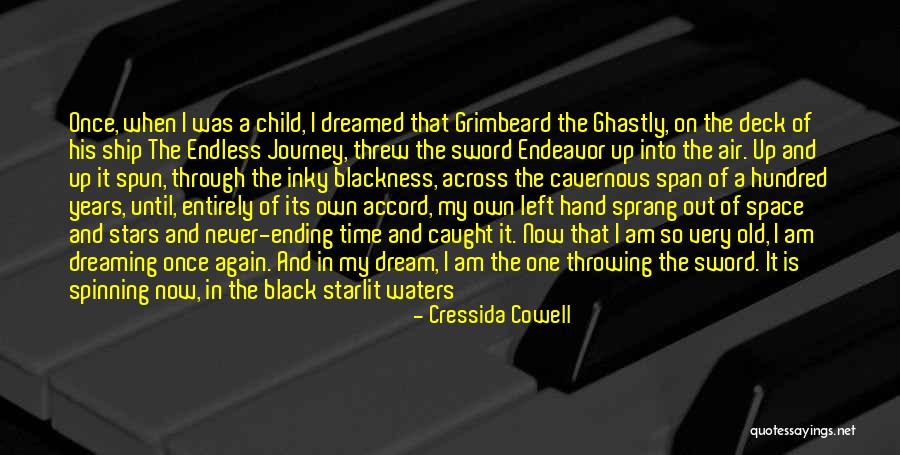 Once, when I was a child, I dreamed that Grimbeard the Ghastly, on the deck of his ship The Endless Journey, threw the sword Endeavor up into the air. Up and up it spun, through the inky blackness, across the cavernous span of a hundred years, until, entirely of its own accord, my own left hand sprang out of space and stars and never-ending time and caught it. Now that I am so very old, I am dreaming once again. And in my dream, I am the one throwing the sword. It is spinning now, in the black starlit waters of my dream, right above your head, dear reader. A sword that may look second-best, and secondhand, but but carries the memories of a thousand lost fights, a history lesson in itself. Reach out, and catch it by the hilt. Swear by its name, Endeavor, to do your utmost to make the world a better place than when you arrived in it. For look! There will be dragons all around you, as camouflaged as a Stealth Dragon. — Cressida Cowell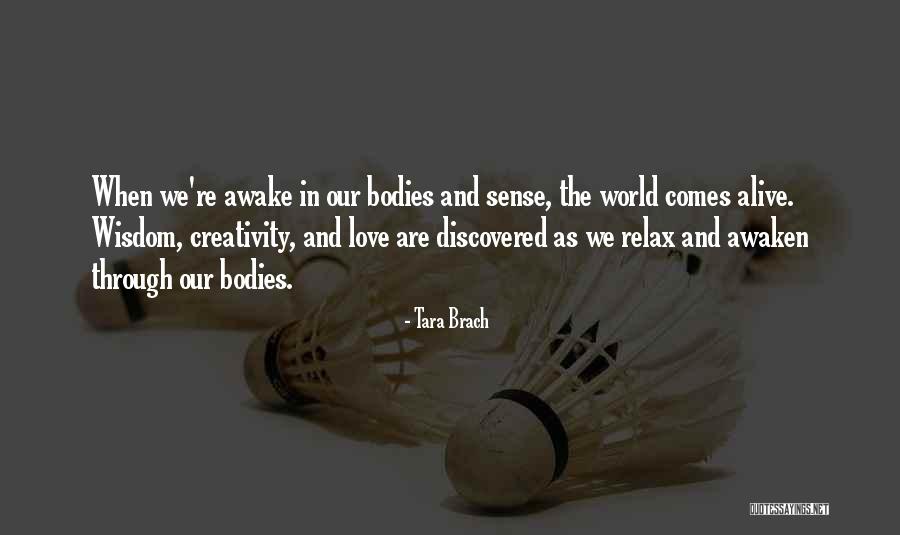 When we're awake in our bodies and sense, the world comes alive. Wisdom, creativity, and love are discovered as we relax and awaken through our bodies. — Tara Brach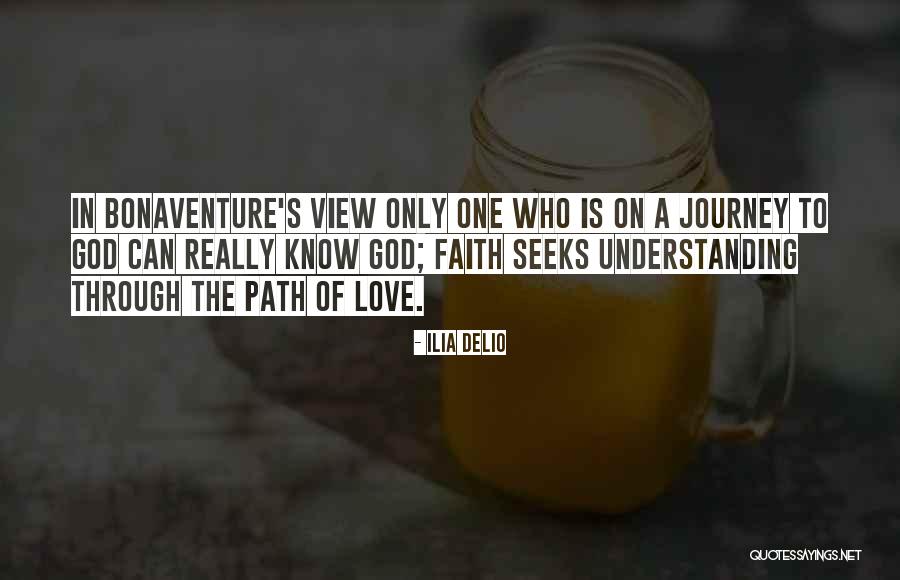 In Bonaventure's view only one who is on a journey to God can really know God; faith seeks understanding through the path of love. — Ilia Delio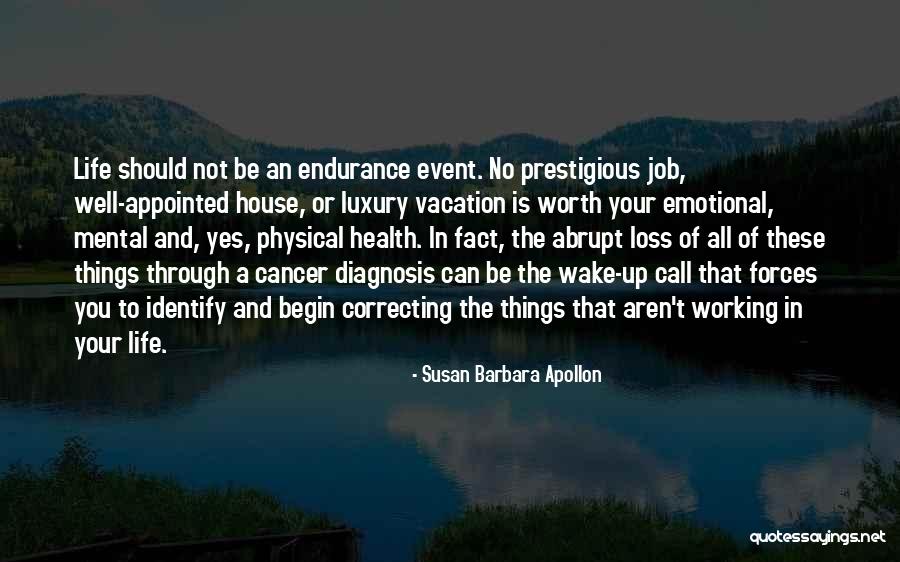 Life should not be an endurance event. No prestigious job, well-appointed house, or luxury vacation is worth your emotional, mental and, yes, physical health. In fact, the abrupt loss of all of these things through a cancer diagnosis can be the wake-up call that forces you to identify and begin correcting the things that aren't working in your life. — Susan Barbara Apollon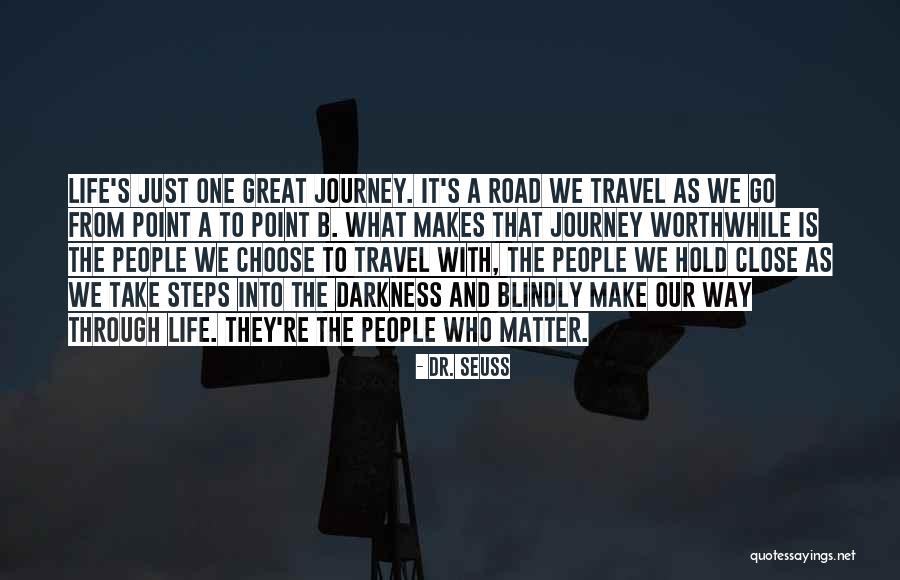 Life's just one great journey. It's a road we travel as we go from point A to point B. What makes that journey worthwhile is the people we choose to travel with, the people we hold close as we take steps into the darkness and blindly make our way through life. They're the people who matter. — Dr. Seuss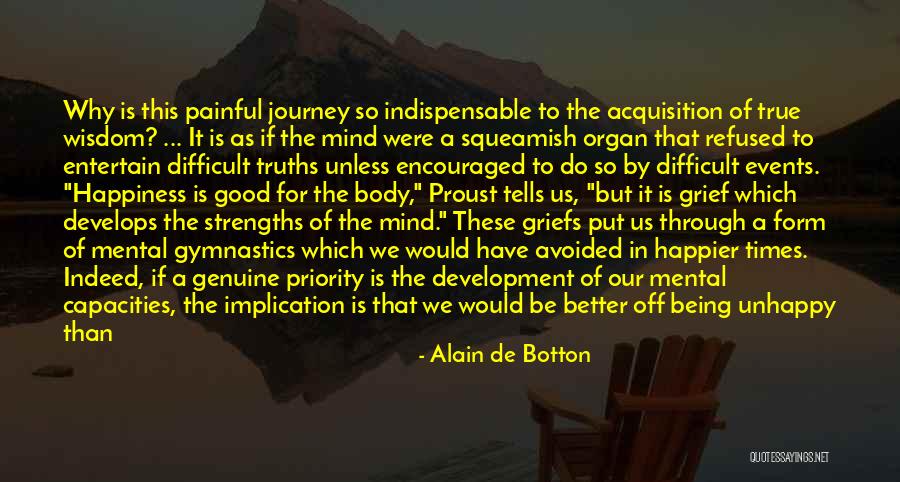 Why is this painful journey so indispensable to the acquisition of true wisdom? ... It is as if the mind were a squeamish organ that refused to entertain difficult truths unless encouraged to do so by difficult events. "Happiness is good for the body," Proust tells us, "but it is grief which develops the strengths of the mind." These griefs put us through a form of mental gymnastics which we would have avoided in happier times. Indeed, if a genuine priority is the development of our mental capacities, the implication is that we would be better off being unhappy than content, better off pursuing tormented love affairs than reading Plato or Spinoza. (Proust writes) A woman whom we need and who makes us suffer elicits from us a whole gamut of feelings far more profound and more vital than does a man of genius who interests us. — Alain De Botton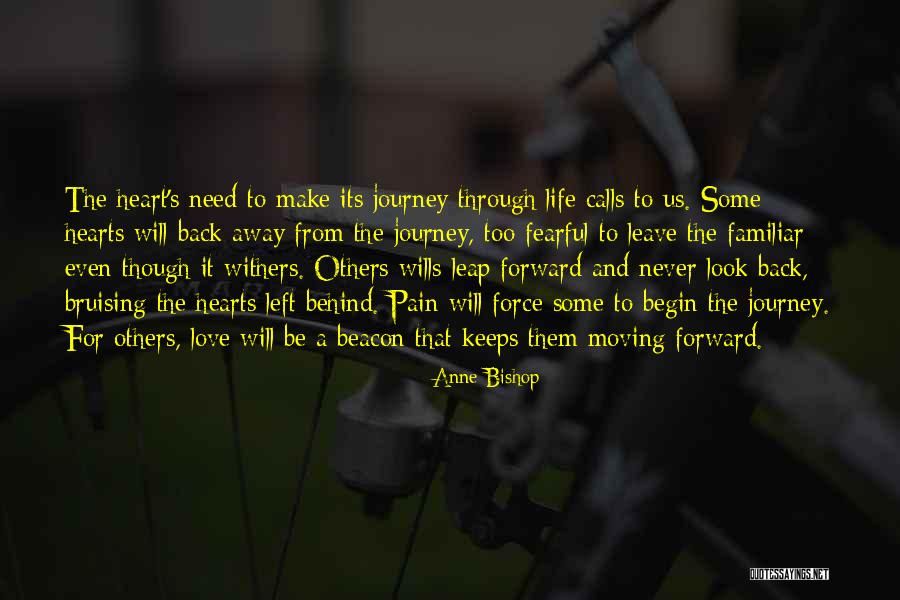 The heart's need to make its journey through life calls to us. Some hearts will back away from the journey, too fearful to leave the familiar even though it withers. Others wills leap forward and never look back, bruising the hearts left behind. Pain will force some to begin the journey. For others, love will be a beacon that keeps them moving forward. — Anne Bishop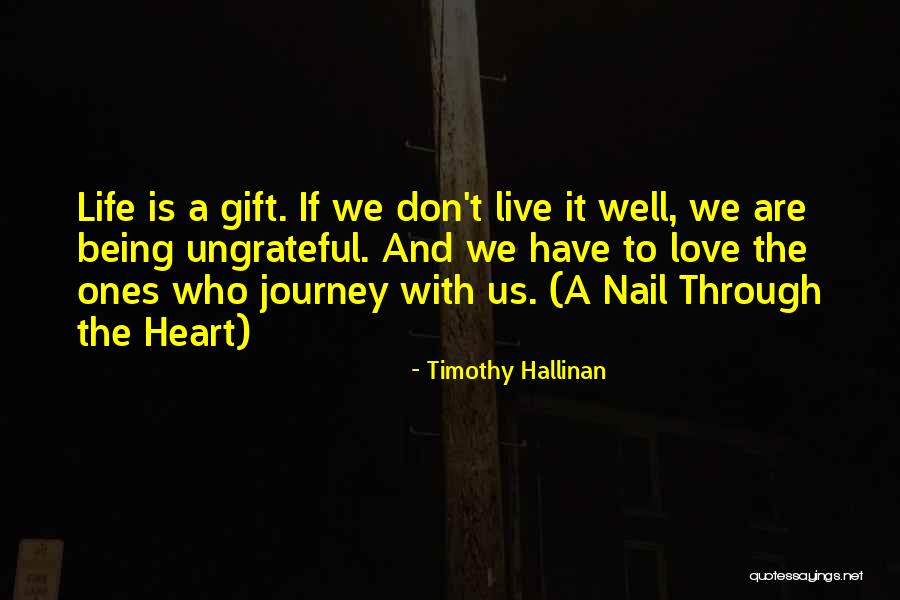 Life is a gift. If we don't live it well, we are being ungrateful. And we have to love the ones who journey with us. (A Nail Through the Heart) — Timothy Hallinan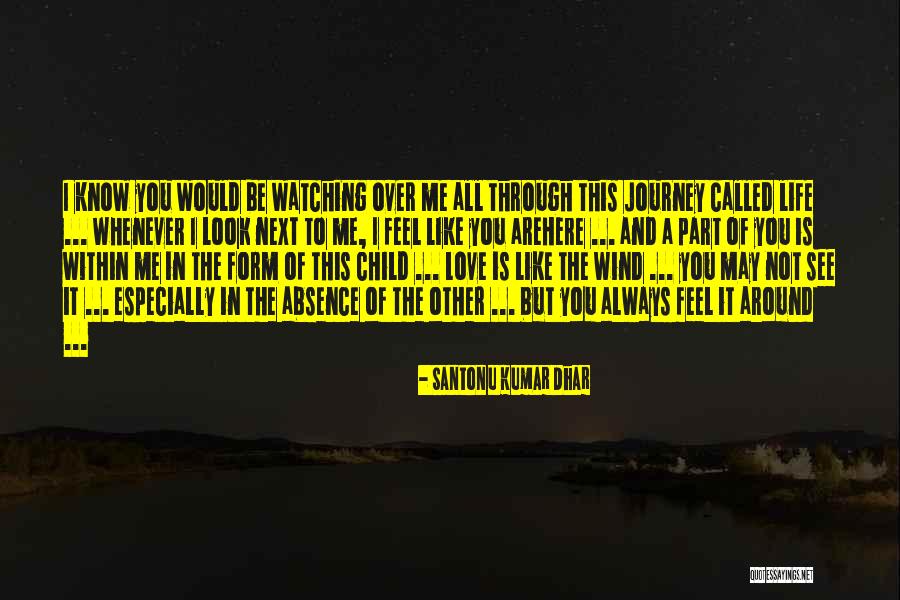 I know you would be watching over me all through this journey called life ... whenever I look next to me, I feel like you are
here ... and a part of you is within me in the form of this child ... Love is like the wind ... you may not see it ... especially in the absence of the other ... but you always feel it around ... — Santonu Kumar Dhar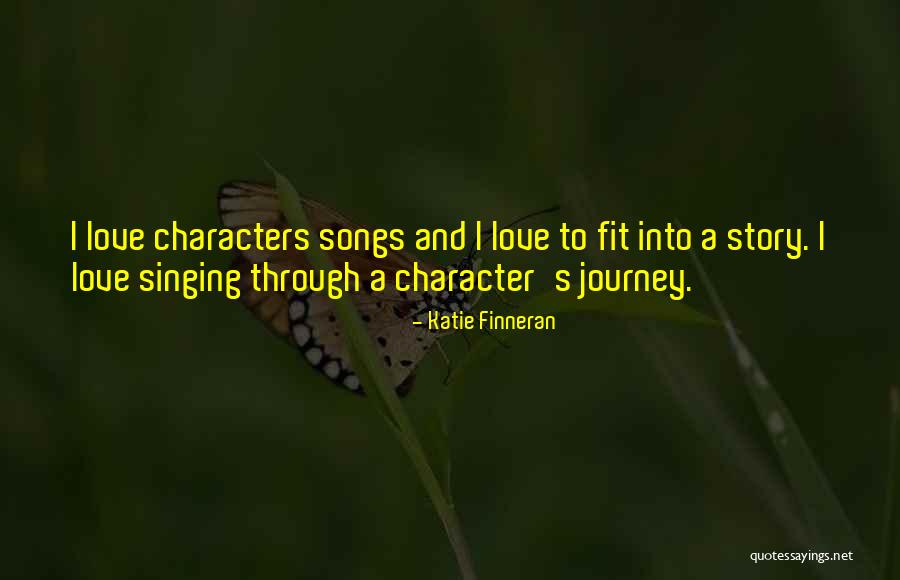 I love characters songs and I love to fit into a story. I love singing through a character's journey. — Katie Finneran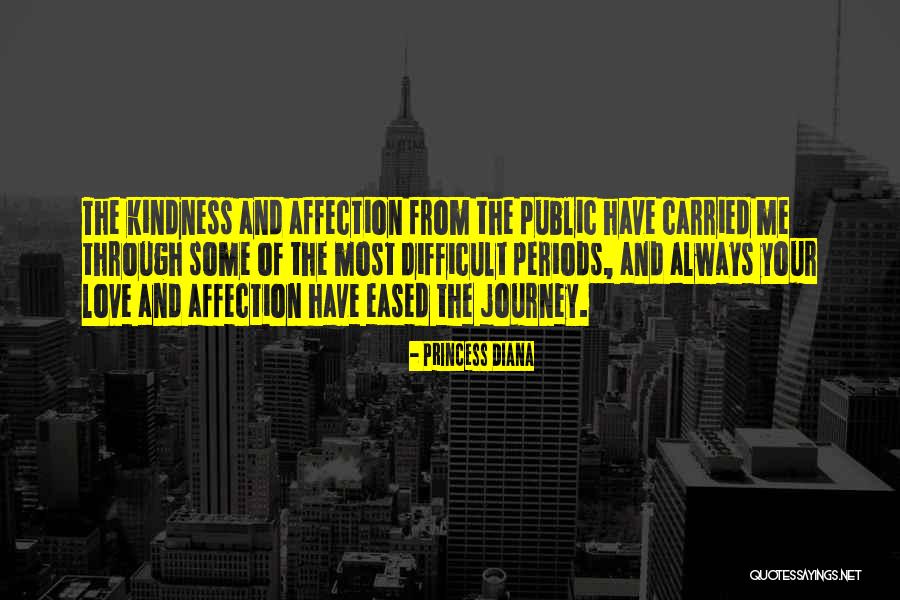 The kindness and affection from the public have carried me through some of the most difficult periods, and always your love and affection have eased the journey. — Princess Diana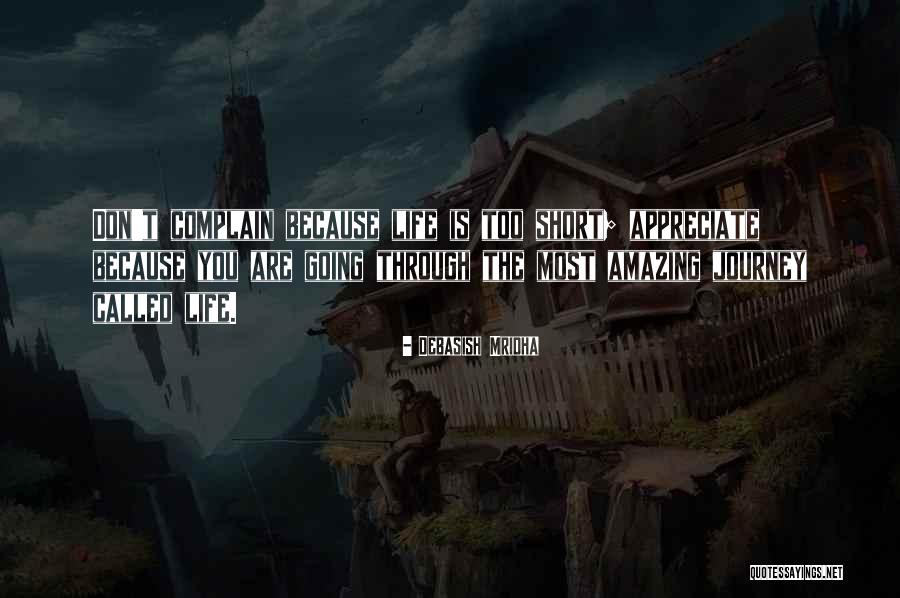 Don't complain because life is too short; appreciate because you are going through the most amazing journey called life. — Debasish Mridha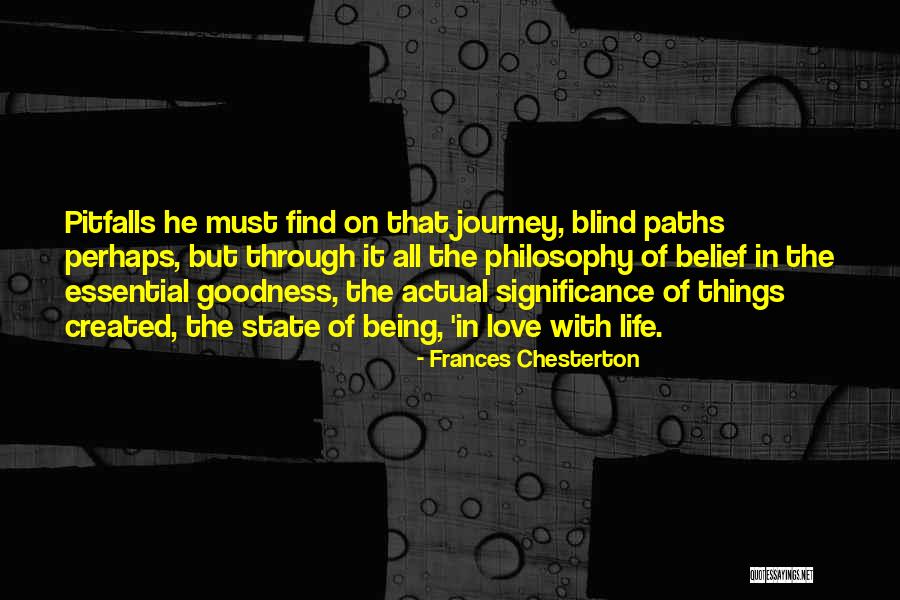 Pitfalls he must find on that journey, blind paths perhaps, but through it all the philosophy of belief in the essential goodness, the actual significance of things created, the state of being, 'in love with life. — Frances Chesterton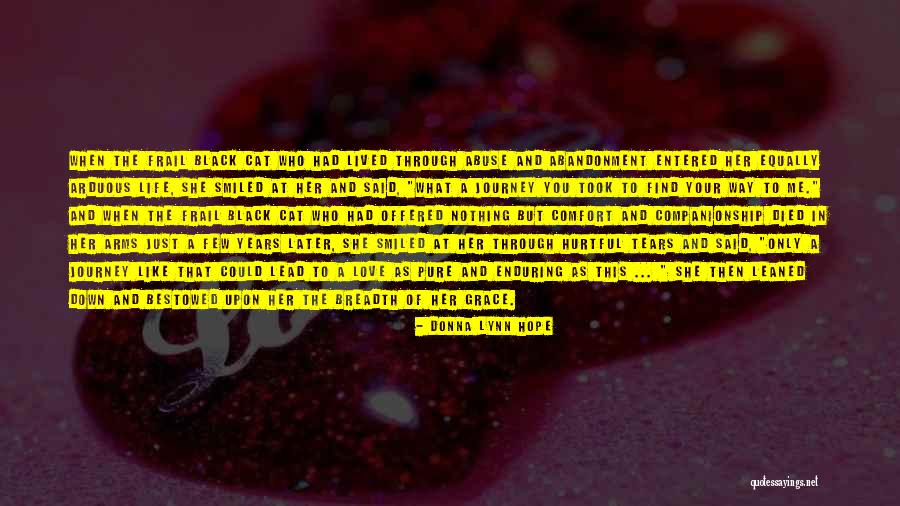 When the frail black cat who had lived through abuse and abandonment entered her equally arduous life, she smiled at her and said, "What a journey you took to find your way to me." And when the frail black cat who had offered nothing but comfort and companionship died in her arms just a few years later, she smiled at her through hurtful tears and said, "only a journey like that could lead to a love as pure and enduring as this ... " She then leaned down and bestowed upon her the breadth of her grace. — Donna Lynn Hope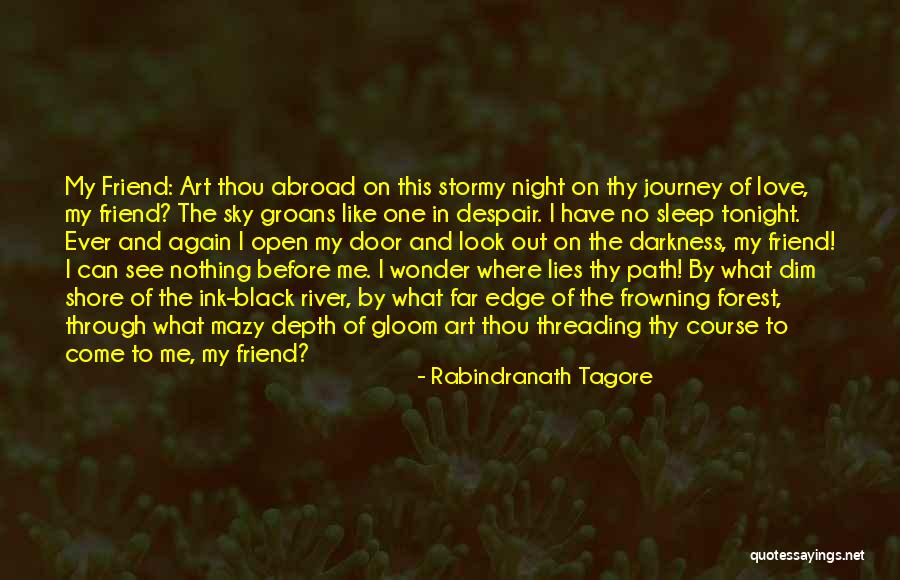 My Friend:
Art thou abroad on this stormy night
on thy journey of love, my friend?
The sky groans like one in despair.
I have no sleep tonight.
Ever and again I open my door and look out on
the darkness, my friend!
I can see nothing before me.
I wonder where lies thy path!
By what dim shore of the ink-black river,
by what far edge of the frowning forest,
through what mazy depth of gloom art thou threading
thy course to come to me, my friend? — Rabindranath Tagore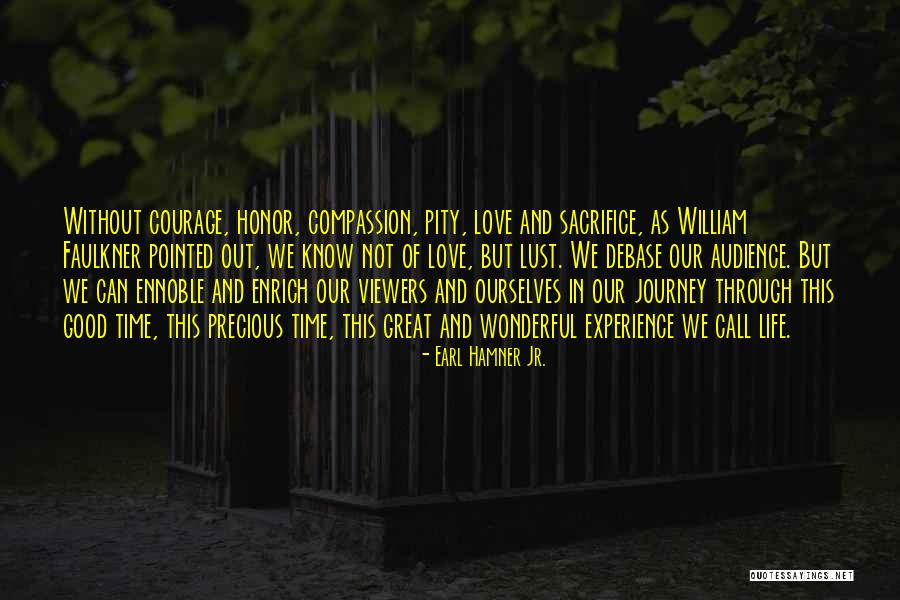 Without courage, honor, compassion, pity, love and sacrifice, as William Faulkner pointed out, we know not of love, but lust. We debase our audience. But we can ennoble and enrich our viewers and ourselves in our journey through this good time, this precious time, this great and wonderful experience we call life. — Earl Hamner Jr.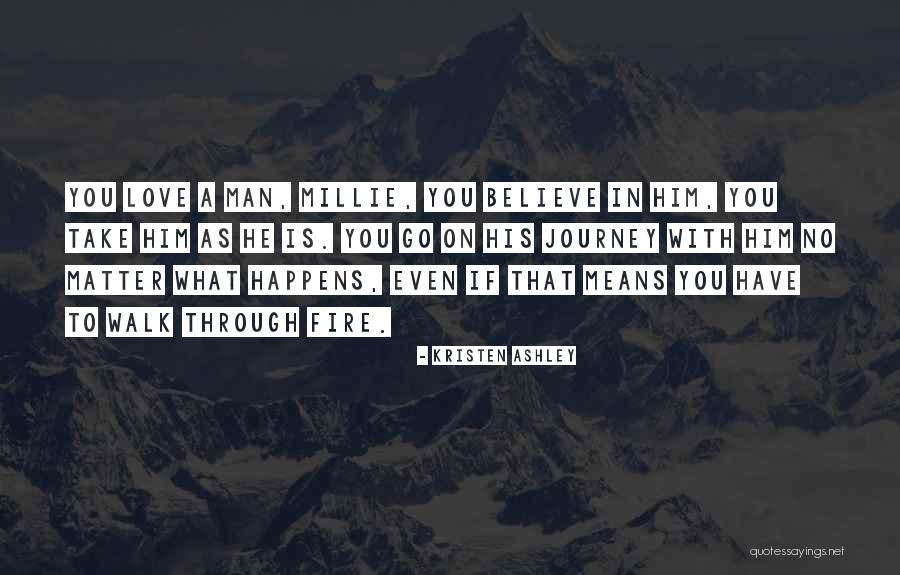 You love a man, Millie, you believe in him, you take him as he is. You go on his journey with him no matter what happens, even if that means you have to walk through fire. — Kristen Ashley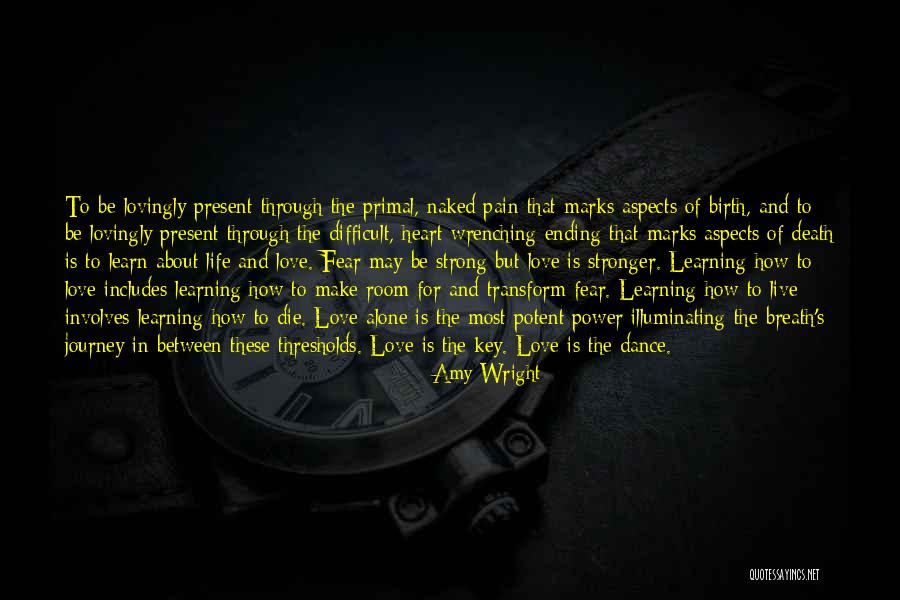 To be lovingly present through the primal, naked pain that marks aspects of birth, and to be lovingly present through the difficult, heart-wrenching ending that marks aspects of death is to learn about life and love. Fear may be strong but love is stronger. Learning how to love includes learning how to make room for and transform fear. Learning how to live involves learning how to die. Love alone is the most potent power illuminating the breath's journey in between these thresholds. Love is the key. Love is the dance. — Amy Wright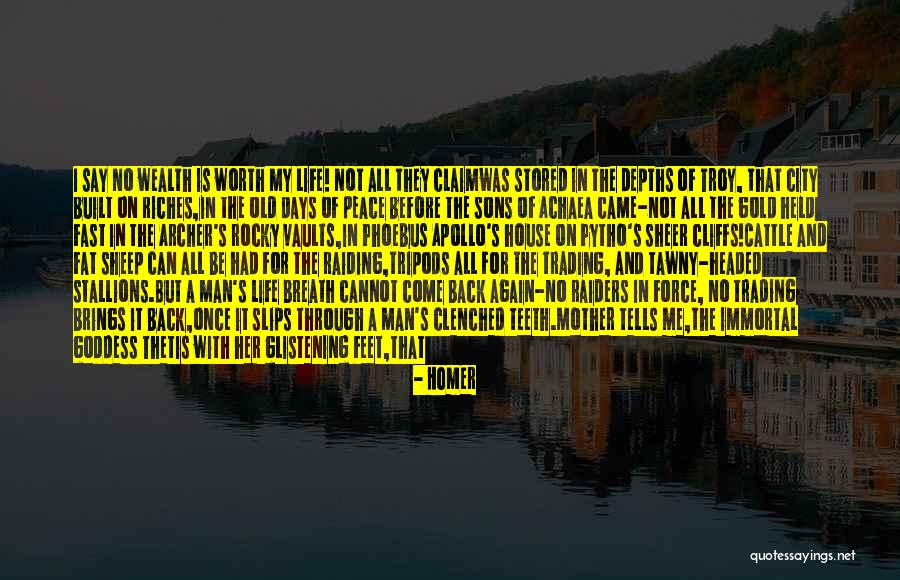 I say no wealth is worth my life! Not all they claim
was stored in the depths of Troy, that city built on riches,
in the old days of peace before the sons of Achaea came-
not all the gold held fast in the Archer's rocky vaults,
in Phoebus Apollo's house on Pytho's sheer cliffs!
Cattle and fat sheep can all be had for the raiding,
tripods all for the trading, and tawny-headed stallions.
But a man's life breath cannot come back again-
no raiders in force, no trading brings it back,
once it slips through a man's clenched teeth.
Mother tells me,
the immortal goddess Thetis with her glistening feet,
that two fates bear me on to the day of death.
If I hold out here and I lay siege to Troy,
my journey home is gone, but my glory never dies.
If I voyage back to the fatherland I love,
my pride, my glory dies ...
true, but the life that's left me will be long,
the stroke of death will not come on me quickly. — Homer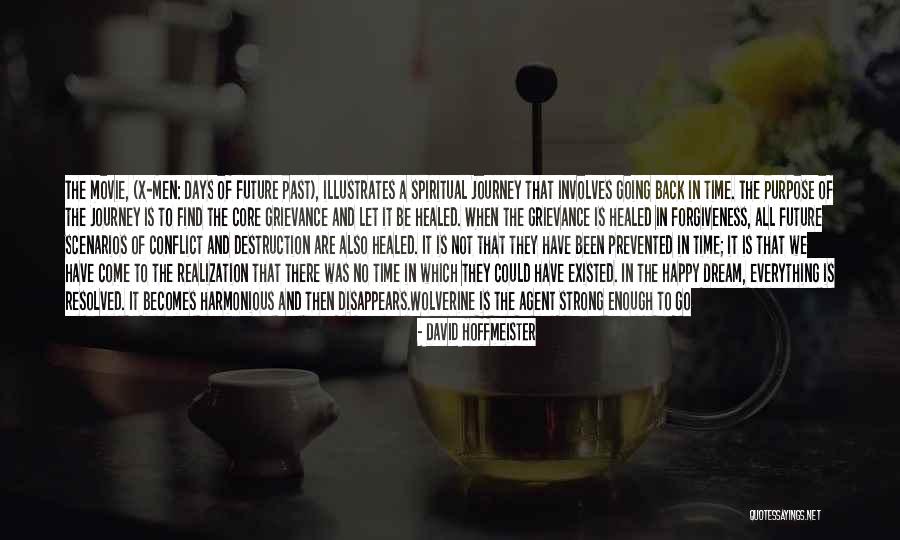 The movie, (X-Men: Days of Future Past), illustrates a spiritual journey that involves going back in time. The Purpose of the journey is to find the core grievance and let it be healed. When the grievance is healed in Forgiveness, all future scenarios of conflict and destruction are also healed. It is not that they have been prevented in time; it is that we have come to the realization that there was no time in which they could have existed. In the Happy Dream, everything is resolved. It becomes harmonious and then disappears.
Wolverine is the agent strong enough to go back through time and ignite the mission of forgiveness. We can think of ourselves this way as well. We can imagine that our future self, or our higher Self, is orchestrating this whole thing for our awakening. We are just perceiving it in time, where we perceive ourselves to be. There is great love and compassion coming from the higher Self, the future self. — David Hoffmeister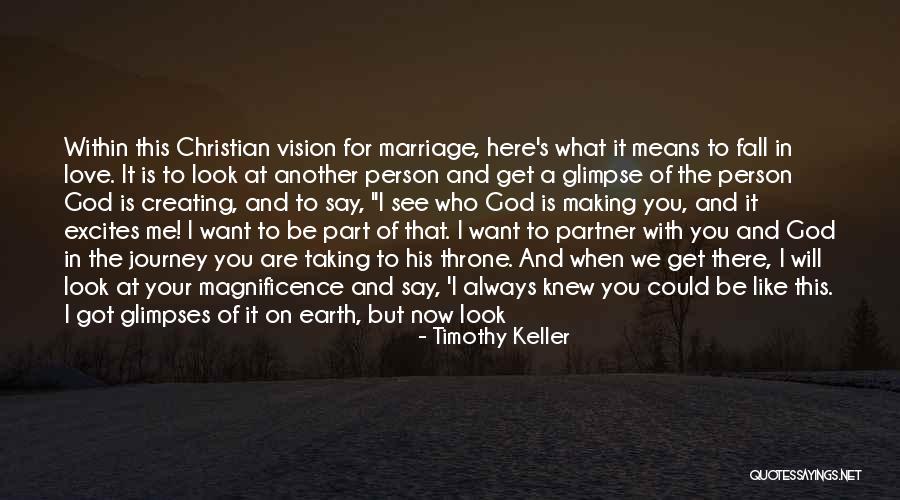 Within this Christian vision for marriage, here's what it means to fall in love. It is to look at another person and get a glimpse of the person God is creating, and to say, "I see who God is making you, and it excites me! I want to be part of that. I want to partner with you and God in the journey you are taking to his throne. And when we get there, I will look at your magnificence and say, 'I always knew you could be like this. I got glimpses of it on earth, but now look at you!'" Each spouse should see the great thing that Jesus is doing in the life of their mate through the Word, the gospel. Each spouse then should give him- or herself to be a vehicle for that work and envision the day that you will stand together before God, seeing each other presented in spotless beauty and glory. — Timothy Keller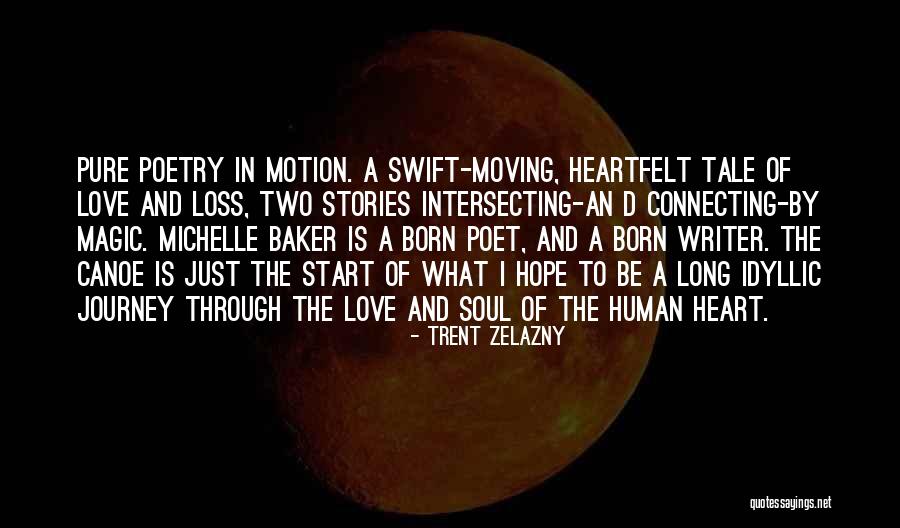 Pure poetry in motion. A swift-moving, heartfelt tale of love and loss, two stories intersecting-an d connecting-by magic. Michelle Baker is a born poet, and a born writer. The Canoe is just the start of what I hope to be a long idyllic journey through the love and soul of the human heart. — Trent Zelazny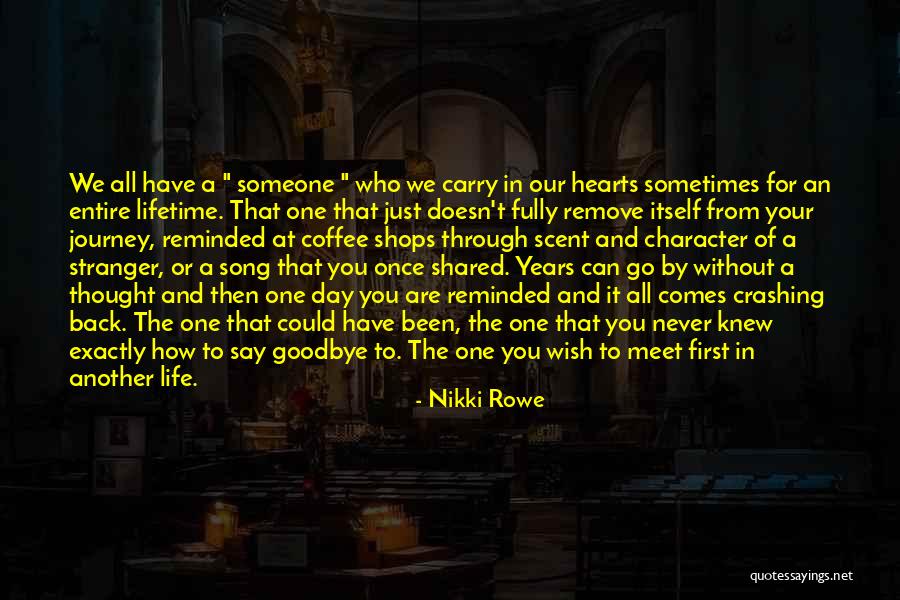 We all have a " someone " who we carry in our hearts sometimes for an entire lifetime. That one that just doesn't fully remove itself from your journey, reminded at coffee shops through scent and character of a stranger, or a song that you once shared. Years can go by without a thought and then one day you are reminded and it all comes crashing back. The one that could have been, the one that you never knew exactly how to say goodbye to. The one you wish to meet first in another life. — Nikki Rowe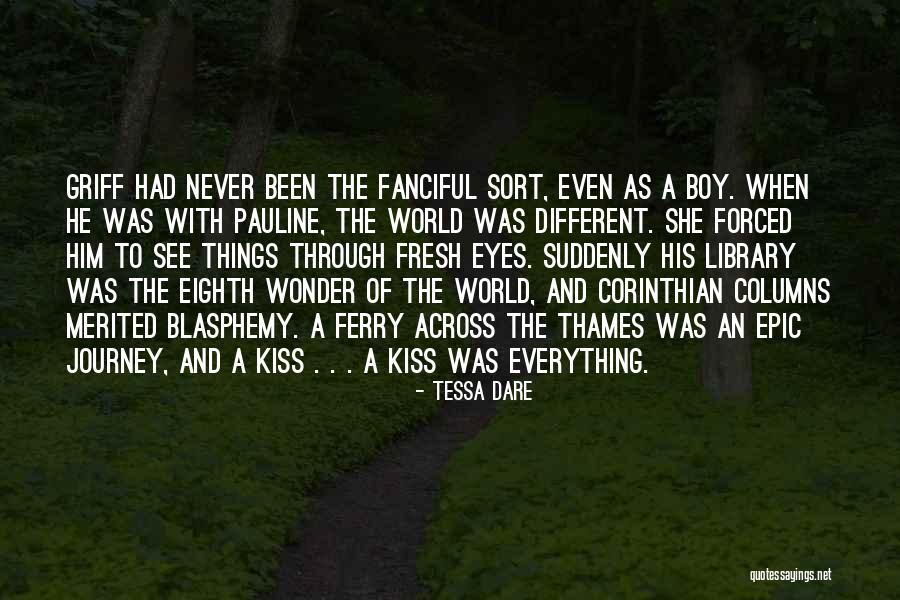 Griff had never been the fanciful sort, even as a boy. When he was with Pauline, the world was different. She forced him to see things through fresh eyes. Suddenly his library was the eighth wonder of the world, and Corinthian columns merited blasphemy. A ferry across the Thames was an epic journey, and a kiss . . . a kiss was everything. — Tessa Dare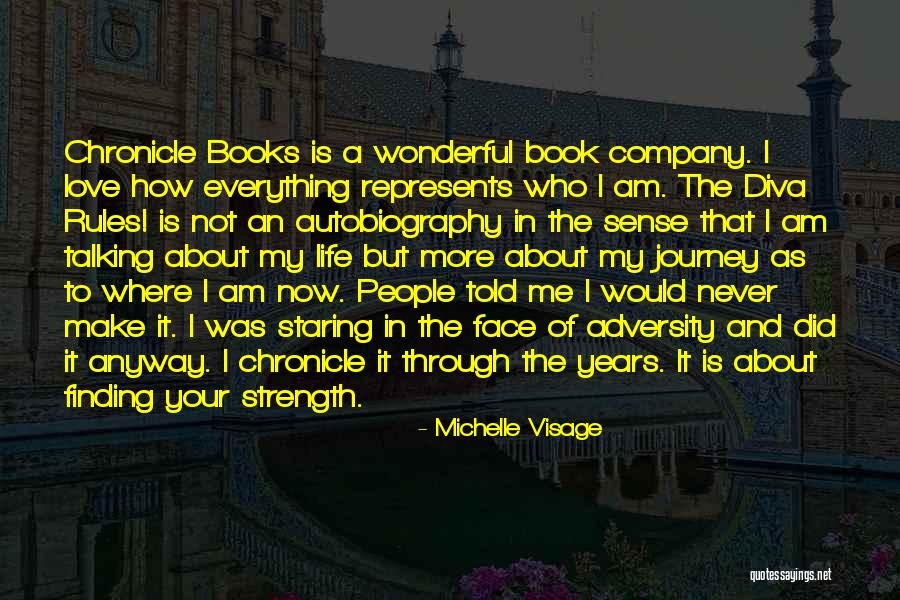 Chronicle Books is a wonderful book company. I love how everything represents who I am. The Diva Rules! is not an autobiography in the sense that I am talking about my life but more about my journey as to where I am now. People told me I would never make it. I was staring in the face of adversity and did it anyway. I chronicle it through the years. It is about finding your strength. — Michelle Visage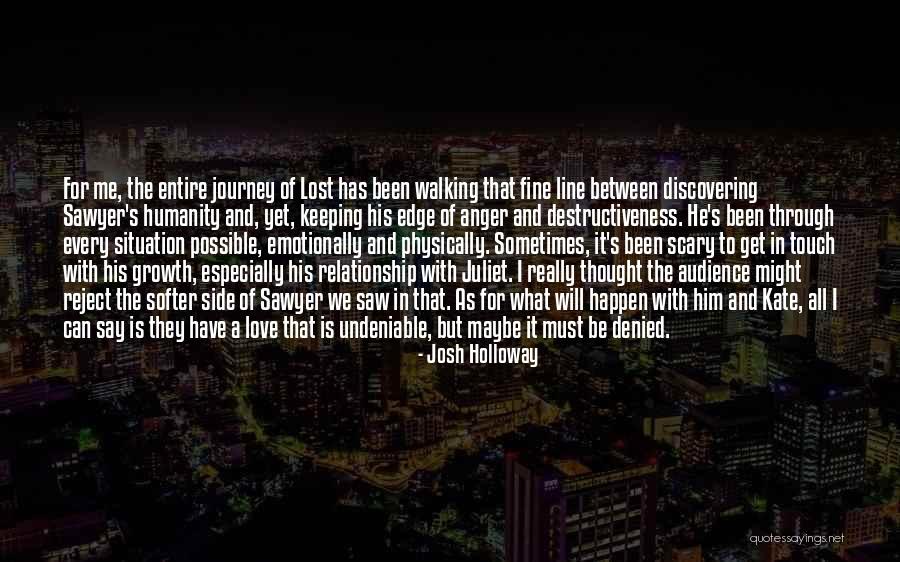 For me, the entire journey of Lost has been walking that fine line between discovering Sawyer's humanity and, yet, keeping his edge of anger and destructiveness. He's been through every situation possible, emotionally and physically. Sometimes, it's been scary to get in touch with his growth, especially his relationship with Juliet. I really thought the audience might reject the softer side of Sawyer we saw in that. As for what will happen with him and Kate, all I can say is they have a love that is undeniable, but maybe it must be denied. — Josh Holloway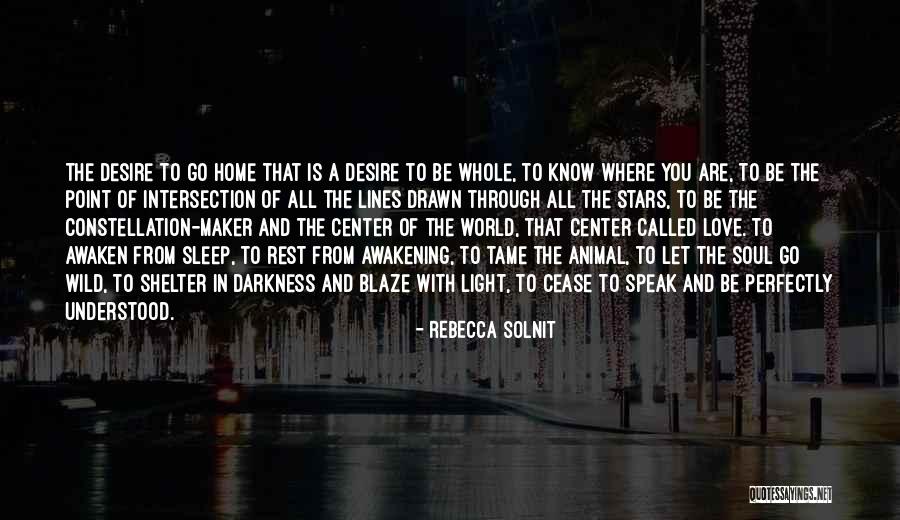 The desire to go home that is a desire to be whole, to know where you are, to be the point of intersection of all the lines drawn through all the stars, to be the constellation-maker and the center of the world, that center called love. To awaken from sleep, to rest from awakening, to tame the animal, to let the soul go wild, to shelter in darkness and blaze with light, to cease to speak and be perfectly understood. — Rebecca Solnit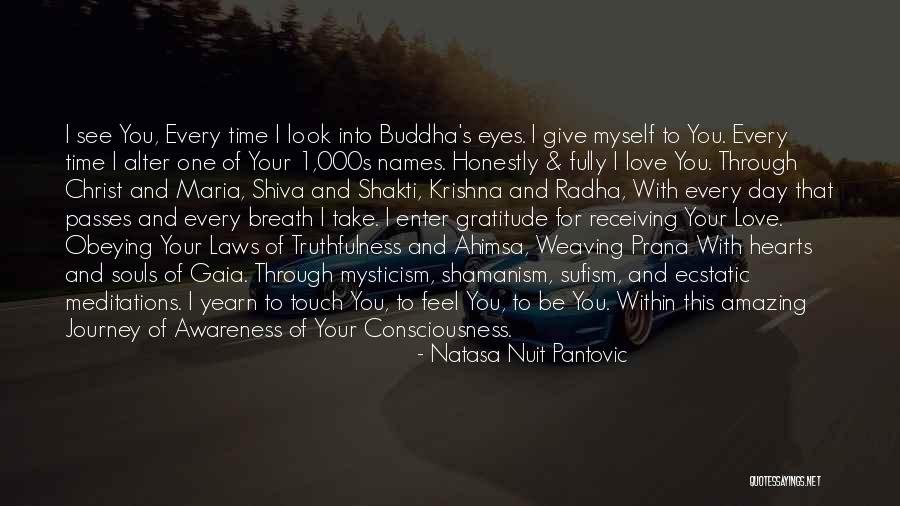 I see You, Every time I look into Buddha's eyes. I give myself to You. Every time I alter one of Your 1,000s names. Honestly & fully I love You. Through Christ and Maria, Shiva and Shakti, Krishna and Radha, With every day that passes and every breath I take. I enter gratitude for receiving Your Love. Obeying Your Laws of Truthfulness and Ahimsa, Weaving Prana With hearts and souls of Gaia. Through mysticism, shamanism, sufism, and ecstatic meditations. I yearn to touch You, to feel You, to be You. Within this amazing Journey of Awareness of Your Consciousness. — Natasa Nuit Pantovic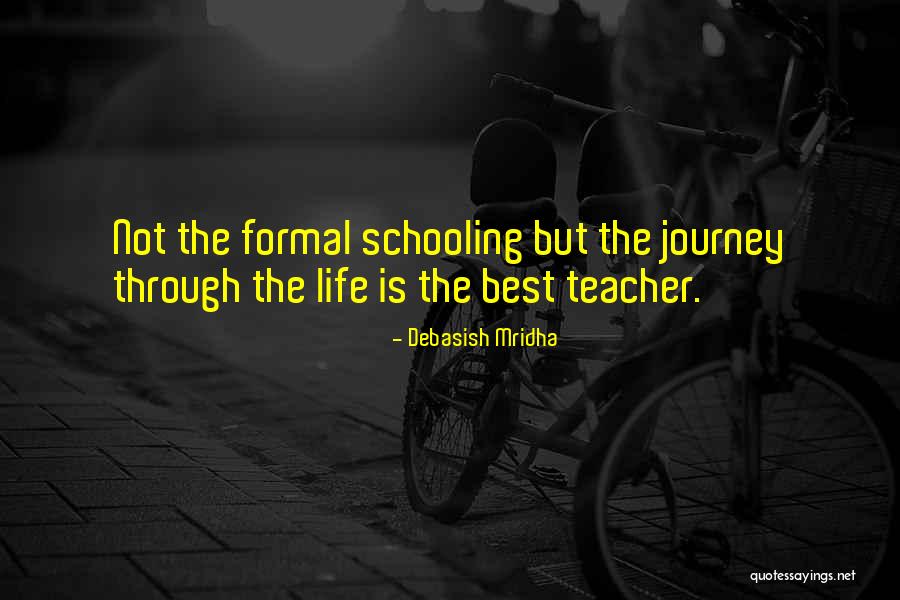 Not the formal schooling but the journey through the life is the best teacher. — Debasish Mridha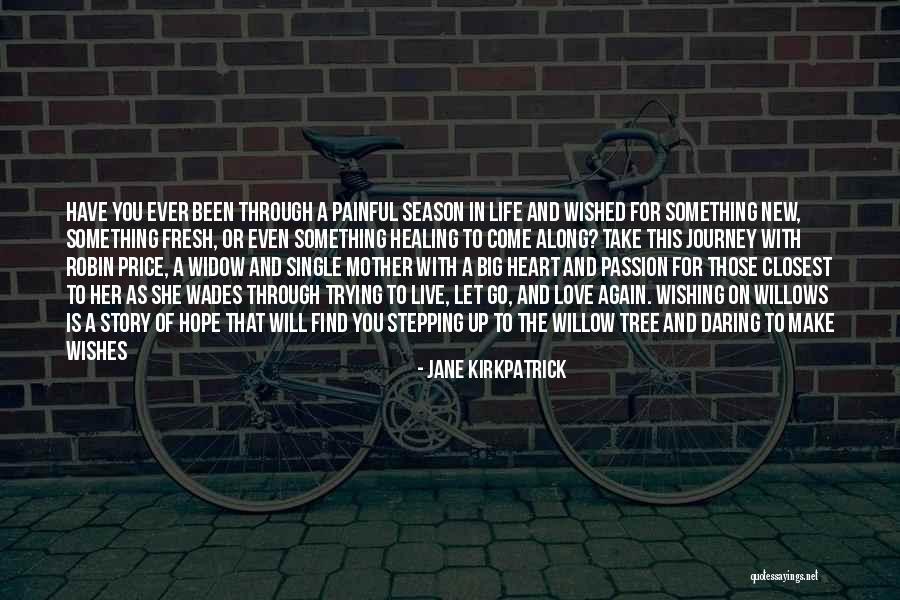 Have you ever been through a painful season in life and wished for something new, something fresh, or even something healing to come along? Take this journey with Robin Price, a widow and single mother with a big heart and passion for those closest to her as she wades through trying to live, let go, and love again. Wishing on Willows is a story of hope that will find you stepping up to the willow tree and daring to make wishes — Jane Kirkpatrick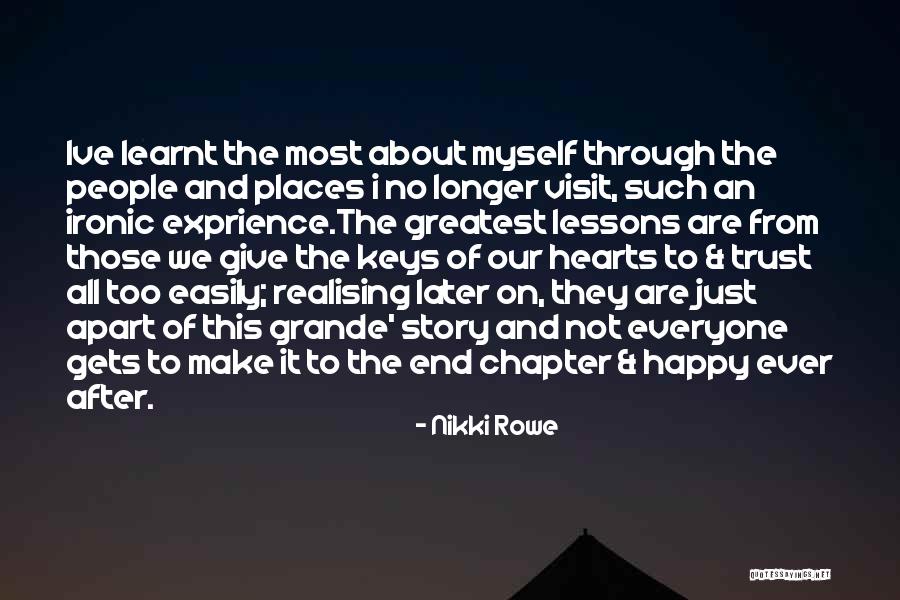 Ive learnt the most about myself through the people and places i no longer visit, such an ironic exprience.
The greatest lessons are from those we give the keys of our hearts to & trust all too easily; realising later on, they are just apart of this grande' story and not everyone gets to make it to the end chapter & happy ever after. — Nikki Rowe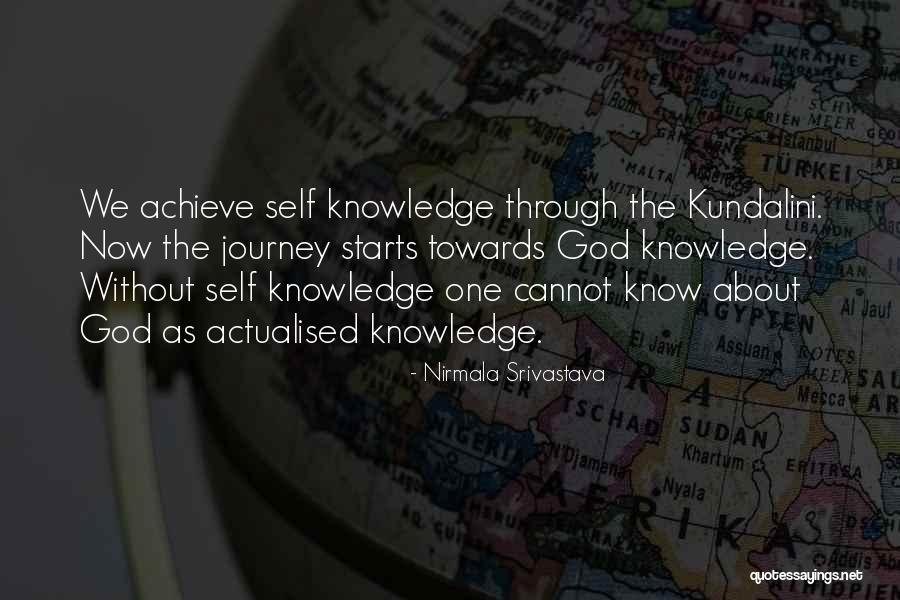 We achieve self knowledge through the Kundalini. Now the journey starts towards God knowledge. Without self knowledge one cannot know about God as actualised knowledge. — Nirmala Srivastava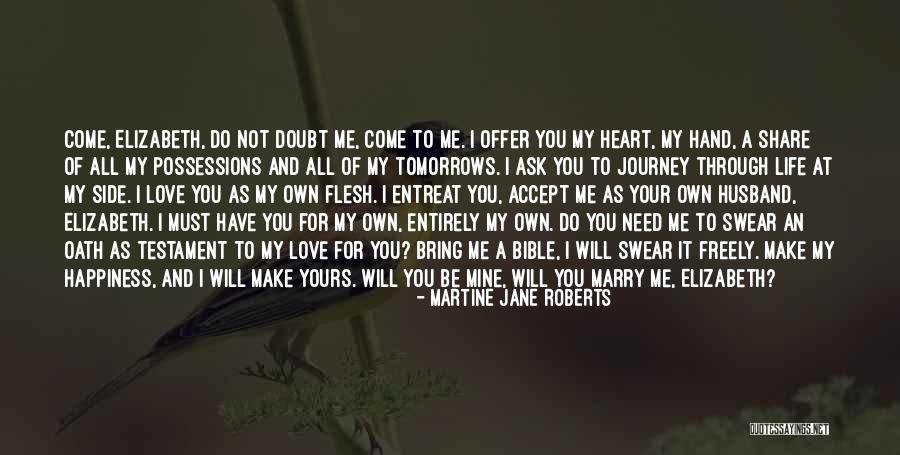 Come, Elizabeth, do not doubt me, come to me. I offer you my heart, my hand, a share of all my possessions and all of my tomorrows. I ask you to journey through life at my side. I love you as my own flesh. I entreat you, accept me as your own husband, Elizabeth. I must have you for my own, entirely my own. Do you need me to swear an oath as testament to my love for you? Bring me a Bible, I will swear it freely. Make my happiness, and I will make yours. Will you be mine, will you marry me, Elizabeth? — Martine Jane Roberts
God takes everyone he loves through a desert. It is his cure for our wandering hearts, restlessly searching for a new Eden ...
The best gift of the desert is God's presence ... The protective love of the Shepherd gives me courage to face the interior journey. — Paul E. Miller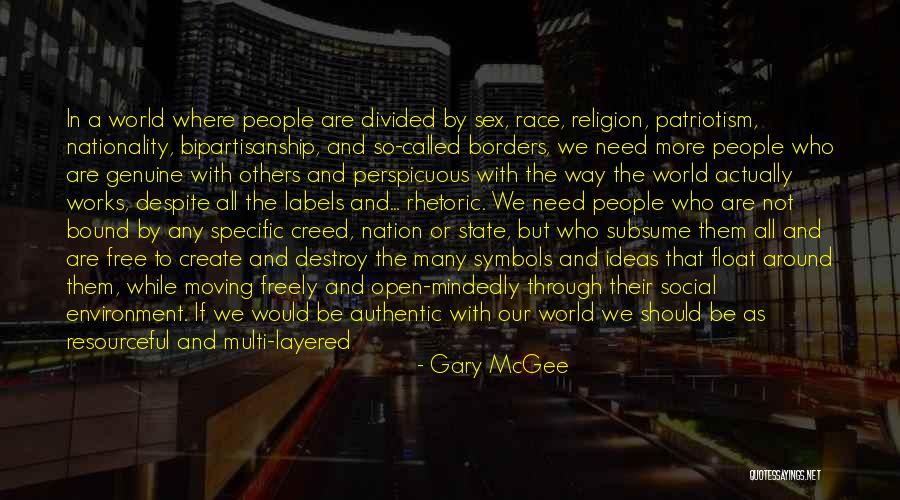 In a world where people are divided by sex, race, religion, patriotism, nationality, bipartisanship, and so-called borders, we need more people who are genuine with others and perspicuous with the way the world actually works, despite all the labels and... rhetoric. We need people who are not bound by any specific creed, nation or state, but who subsume them all and are free to create and destroy the many symbols and ideas that float around them, while moving freely and open-mindedly through their social environment. If we would be authentic with our world we should be as resourceful and multi-layered as possible, cultivating a Renaissance spirit. The more abundant our intent, the more epic our presence will be. The more universal our love, the more authentic our journey will be. — Gary McGee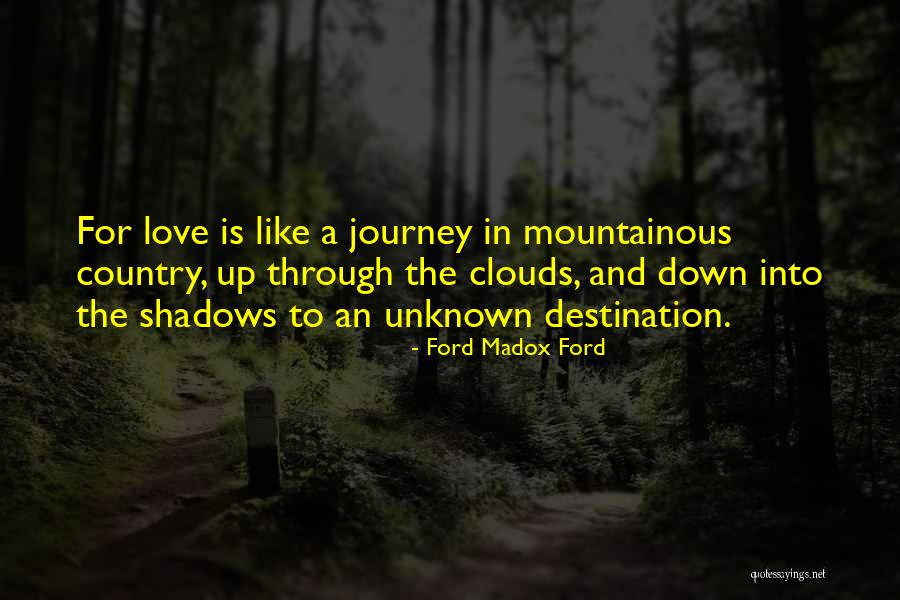 For love is like a journey in mountainous country, up through the clouds, and down into the shadows to an unknown destination. — Ford Madox Ford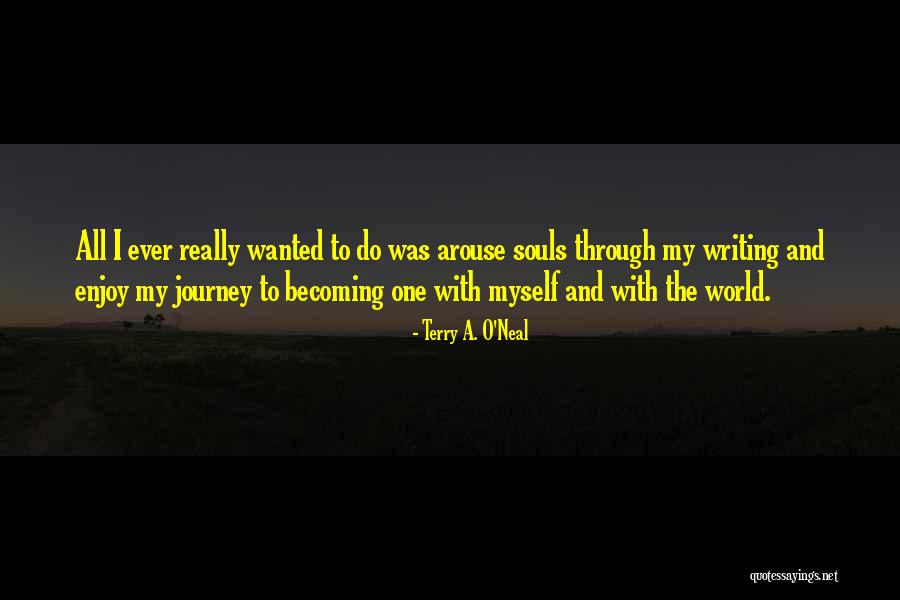 All I ever really wanted to do was arouse souls through my writing and enjoy my journey to becoming one with myself and with the world. — Terry A. O'Neal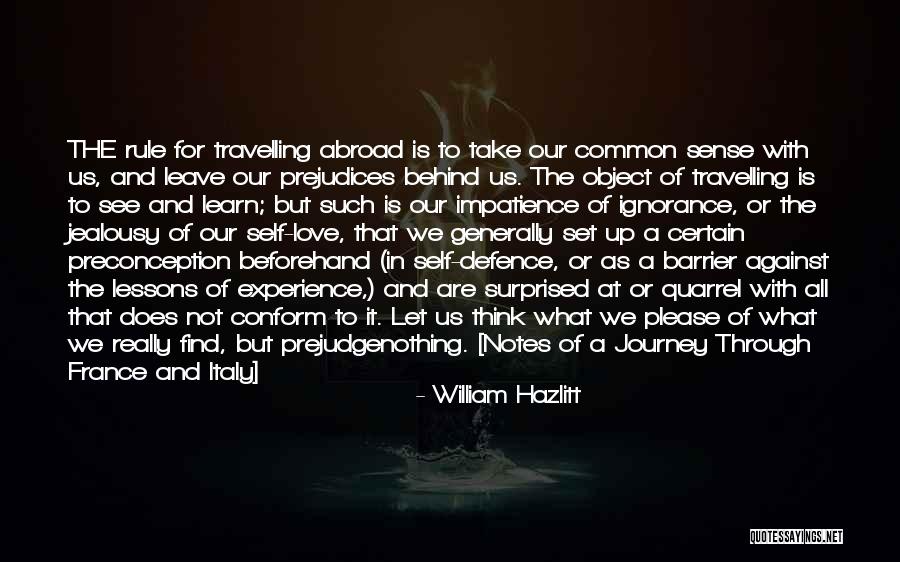 THE rule for travelling abroad is to take our common sense with us, and leave our prejudices behind us. The object of travelling is to see and learn; but such is our impatience of ignorance, or the jealousy of our self-love, that we generally set up a certain preconception beforehand (in self-defence, or as a barrier against the lessons of experience,) and are surprised at or quarrel with all that does not conform to it. Let us think what we please of what we really find, but prejudge
nothing. [Notes of a Journey Through France and Italy] — William Hazlitt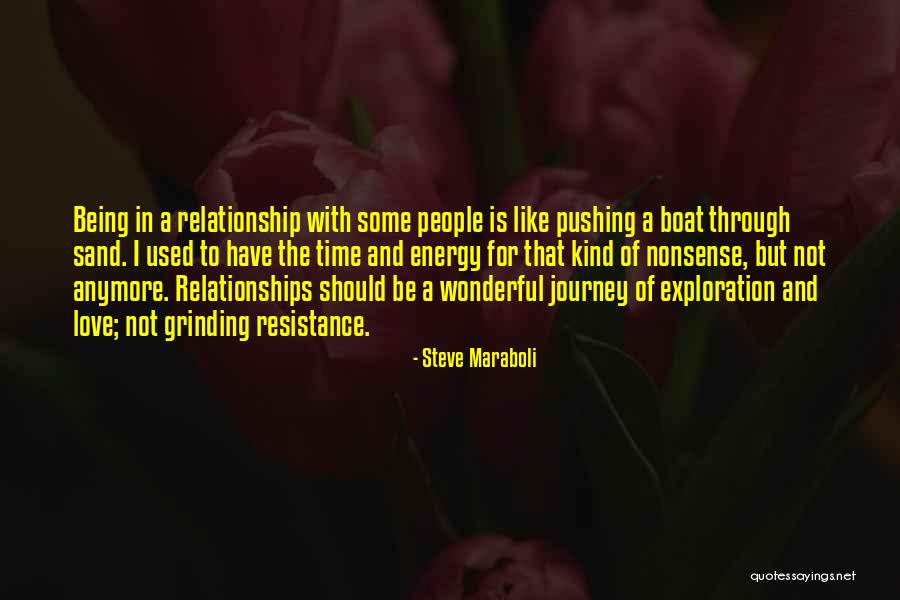 Being in a relationship with some people is like pushing a boat through sand. I used to have the time and energy for that kind of nonsense, but not anymore. Relationships should be a wonderful journey of exploration and love; not grinding resistance. — Steve Maraboli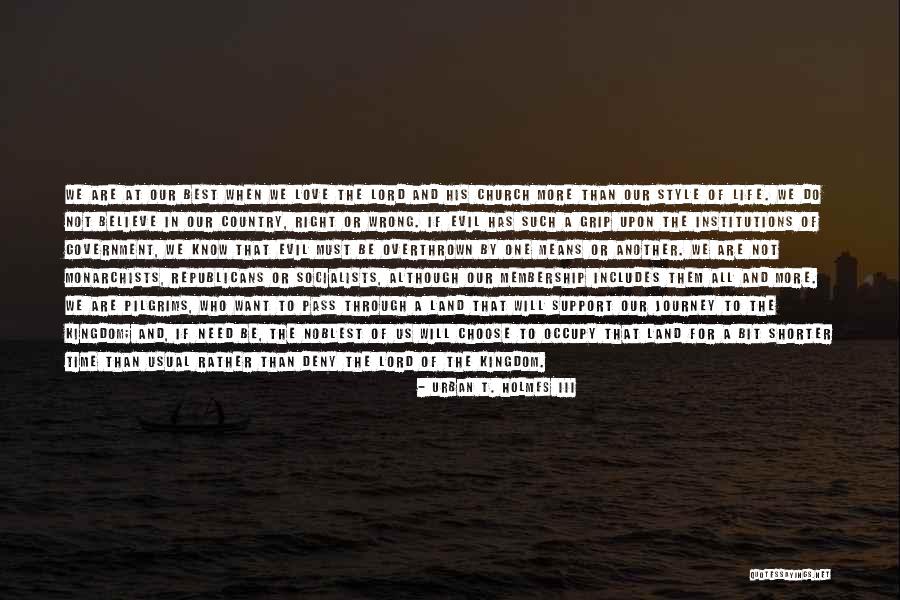 We are at our best when we love the Lord and his church more than our style of life. We do not believe in our country, right or wrong. If evil has such a grip upon the institutions of government, we know that evil must be overthrown by one means or another. We are not monarchists, republicans or socialists, although our membership includes them all and more. We are pilgrims, who want to pass through a land that will support our journey to the Kingdom; and, if need be, the noblest of us will choose to occupy that land for a bit shorter time than usual rather than deny the Lord of the Kingdom. — Urban T. Holmes III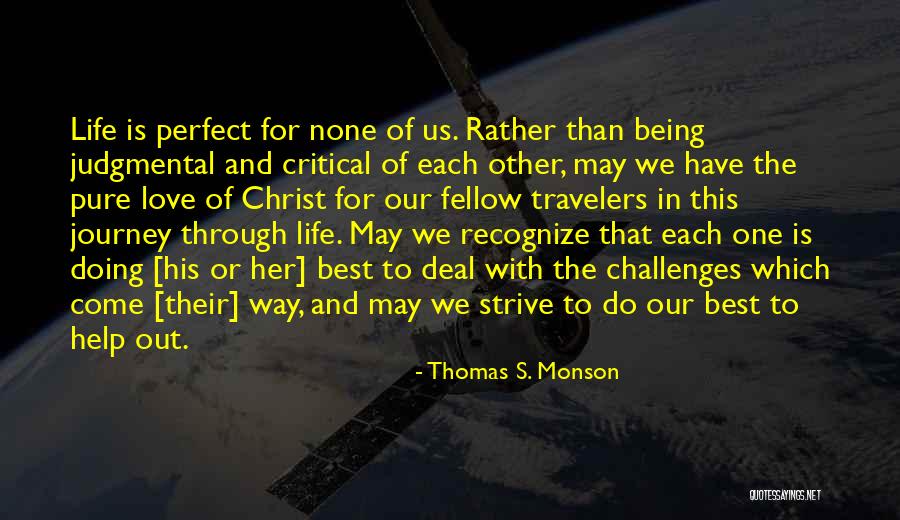 Life is perfect for none of us. Rather than being judgmental and critical of each other, may we have the pure love of Christ for our fellow travelers in this journey through life. May we recognize that each one is doing [his or her] best to deal with the challenges which come [their] way, and may we strive to do our best to help out. — Thomas S. Monson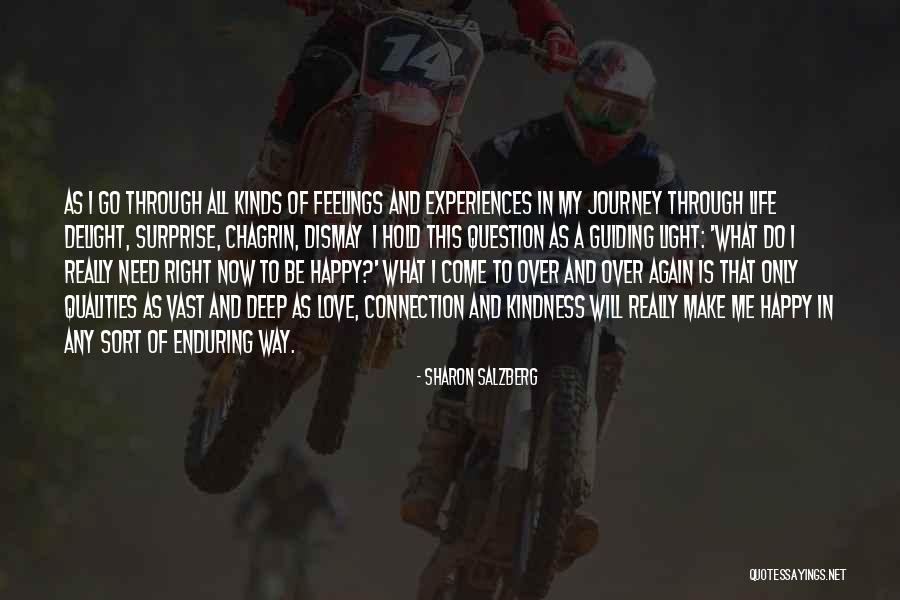 As I go through all kinds of feelings and experiences in my journey through life
delight, surprise, chagrin, dismay
I hold this question as a guiding light: 'What do I really need right now to be happy?' What I come to over and over again is that only qualities as vast and deep as love, connection and kindness will really make me happy in any sort of enduring way. — Sharon Salzberg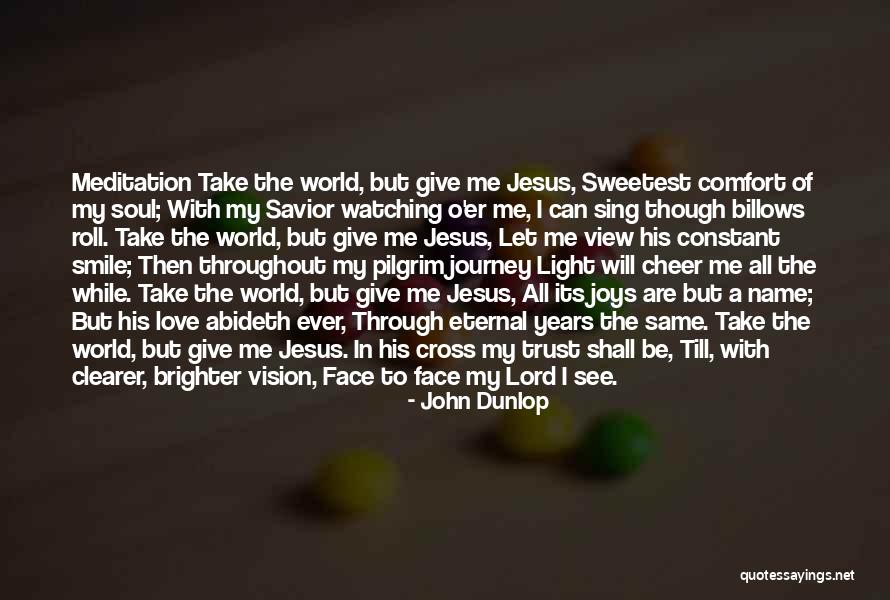 Meditation Take the world, but give me Jesus, Sweetest comfort of my soul; With my Savior watching o'er me, I can sing though billows roll. Take the world, but give me Jesus, Let me view his constant smile; Then throughout my pilgrim journey Light will cheer me all the while. Take the world, but give me Jesus, All its joys are but a name; But his love abideth ever, Through eternal years the same. Take the world, but give me Jesus. In his cross my trust shall be, Till, with clearer, brighter vision, Face to face my Lord I see. Refrain Oh, the height and depth of mercy! Oh, the length and breadth of love! Oh, the fullness of redemption, Pledge of endless life above! "TAKE THE WORLD, BUT GIVE ME JESUS," FANNY CROSBY (1879) — John Dunlop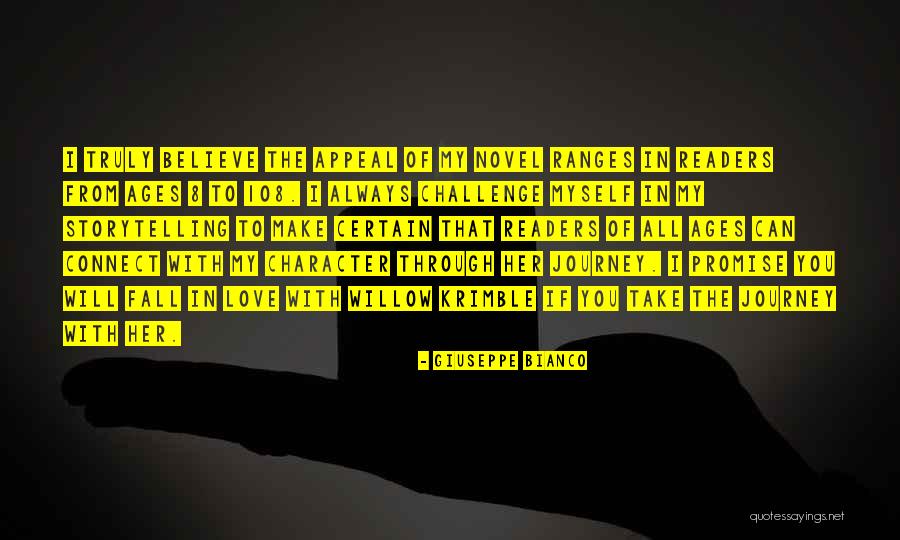 I truly believe the appeal of my novel ranges in readers from ages 8 to 108. I always challenge myself in my storytelling to make certain that readers of all ages can connect with my character through her journey. I promise you will fall in love with Willow Krimble if you take the journey with her. — Giuseppe Bianco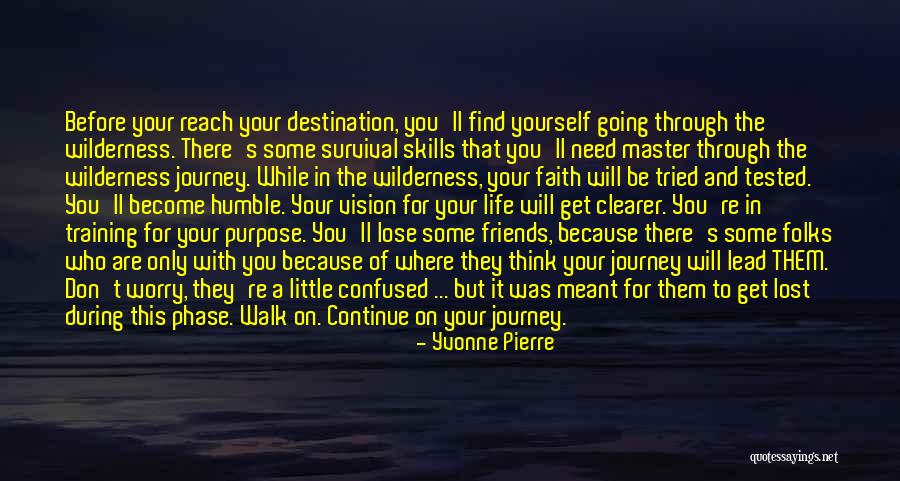 Before your reach your destination, you'll find yourself going through the wilderness. There's some survival skills that you'll need master through the wilderness journey. While in the wilderness, your faith will be tried and tested. You'll become humble. Your vision for your life will get clearer. You're in training for your purpose. You'll lose some friends, because there's some folks who are only with you because of where they think your journey will lead THEM. Don't worry, they're a little confused ... but it was meant for them to get lost during this phase. Walk on. Continue on your journey. Soon, you'll be approaching the mountain. Get ready to climb! — Yvonne Pierre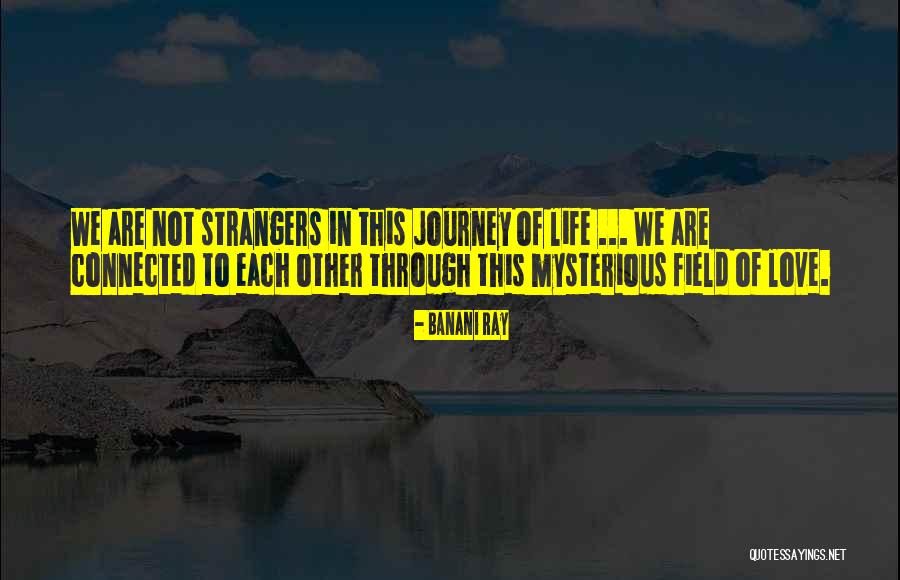 We are not strangers in this journey of life ... We are connected to each other through this mysterious field of love. — Banani Ray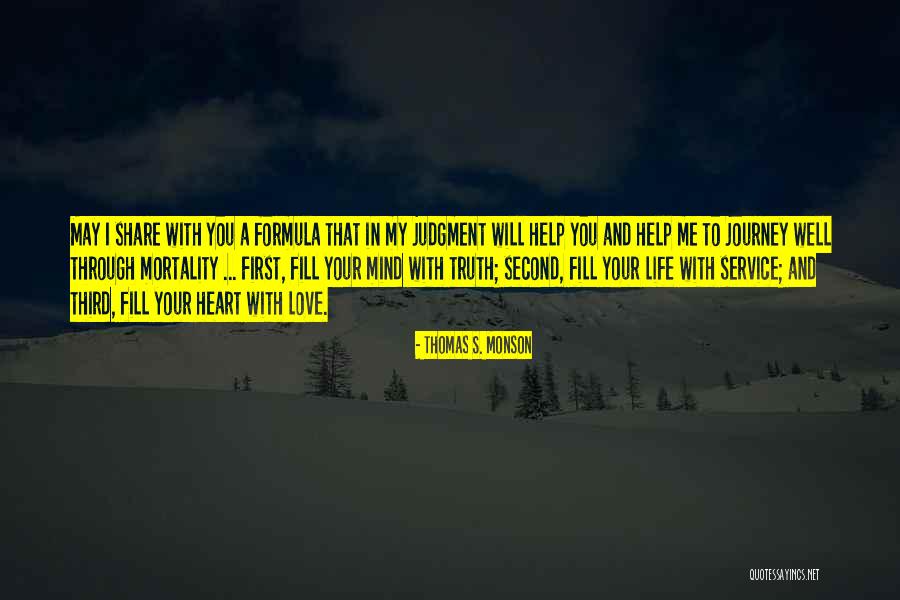 May I share with you a formula that in my judgment will help you and help me to journey well through mortality ... First, fill your mind with truth; second, fill your life with service; and third, fill your heart with love. — Thomas S. Monson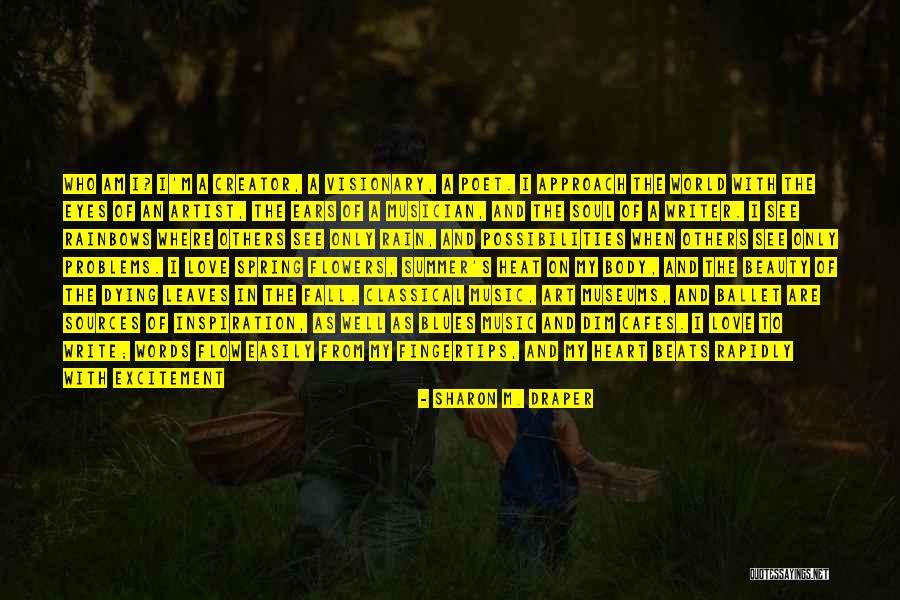 Who Am I?
I'm a creator, a visionary, a poet. I approach the world with the eyes of an artist, the ears of a musician, and the soul of a writer. I see rainbows where others see only rain, and possibilities when others see only problems. I love spring flowers, summer's heat on my body, and the beauty of the dying leaves in the fall. Classical music, art museums, and ballet are sources of inspiration, as well as blues music and dim cafes. I love to write; words flow easily from my fingertips, and my heart beats rapidly with excitement as an idea becomes a reality on the paper in front of me. I smile often, laugh easily, and I weep at pain and cruelty. I'm a learner and a seeker of knowledge, and I try to take my readers along on my journey. I am passionate about what I do. I learned to dream through reading, learned to create dreams through writing, and learned to develop dreamers through teaching. I shall always be a dreamer. Come dream with me. — Sharon M. Draper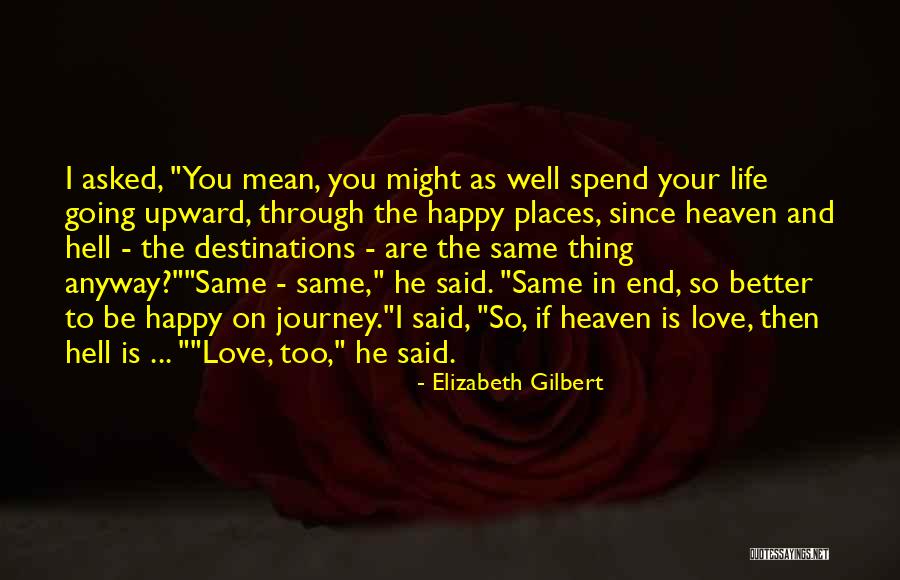 I asked, "You mean, you might as well spend your life going upward, through the happy places, since heaven and hell - the destinations - are the same thing anyway?"
"Same - same," he said. "Same in end, so better to be happy on journey."
I said, "So, if heaven is love, then hell is ... "
"Love, too," he said. — Elizabeth Gilbert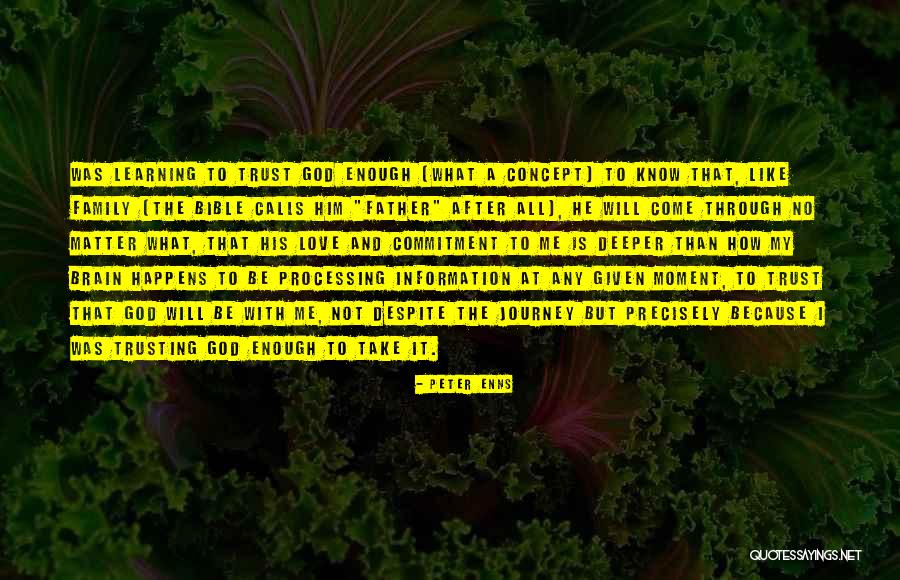 was learning to trust God enough (what a concept) to know that, like family (the Bible calls him "Father" after all), he will come through no matter what, that his love and commitment to me is deeper than how my brain happens to be processing information at any given moment, to trust that God will be with me, not despite the journey but precisely because I was trusting God enough to take it. — Peter Enns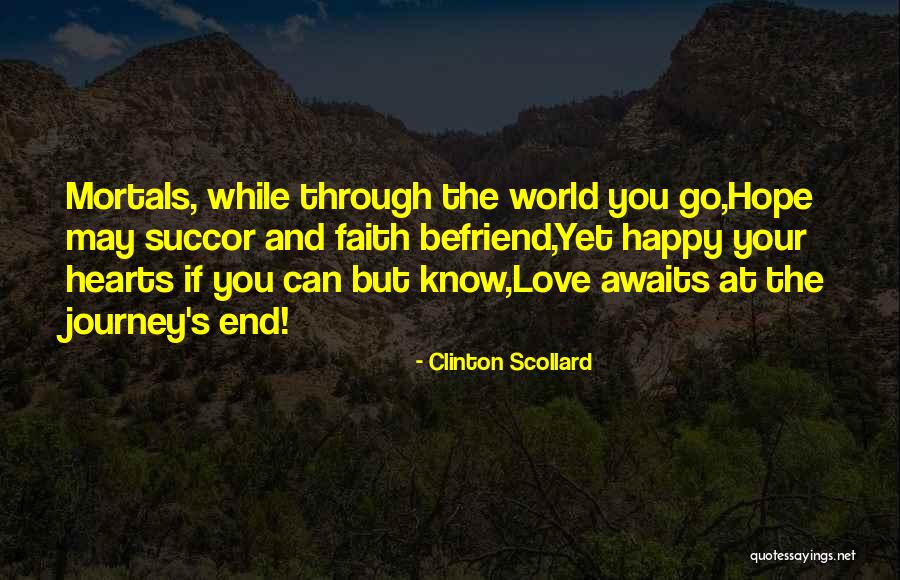 Mortals, while through the world you go,
Hope may succor and faith befriend,
Yet happy your hearts if you can but know,
Love awaits at the journey's end! — Clinton Scollard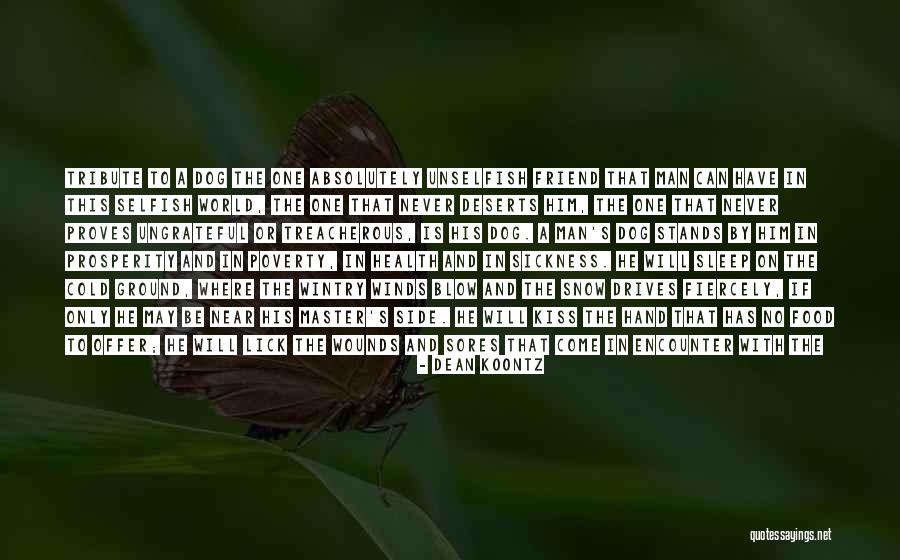 TRIBUTE TO A DOG The one absolutely unselfish friend that man can have in this selfish world, the one that never deserts him, the one that never proves ungrateful or treacherous, is his dog. A man's dog stands by him in prosperity and in poverty, in health and in sickness. He will sleep on the cold ground, where the wintry winds blow and the snow drives fiercely, if only he may be near his master's side. He will kiss the hand that has no food to offer; he will lick the wounds and sores that come in encounter with the roughness of the world. He guards the sleep of his pauper master as if he were a prince. When all other friends desert, he remains. When riches take wing and reputation falls to pieces, he is as constant in his love as the sun in its journey through the heavens. — Dean Koontz