Unknown Quotes
I've Never Been Good At Writing Letters, So I Hope You'll Forgive Me If I'm Not Able To Make Myself Clear.
I've Been Thinking About You Constantly Since I Left, Wondering Why The Journey I'm On Seemed To Have Led Through You. I Know My Journey's Not Over Yet, And That Life Is A Winding Path, But I Can Only Hope It Somehow Circles Back To The Place I Belong.
That's How I Think Of It Now. I Belong With You.
It Is Almost As If A Part Of You Is With Me. I Want To Believe That's True. No, Change That - I Know It's True. Before We Met, I Was As Lost As A Person Could Be, And Yet You Saw Something In Me That Somehow Gave Me Direction Again. It Was You, That I Had Been Looking For All Along. And It's You Who Is With Me Now.
I Realize That I Miss You More Than I've Ever Missed Anyone. In The Short Time We Spent Together, We Had What Most People Can Only Dream About, And I'm Counting The Days Until I Can See You Again. Never Forget How Much I Love You.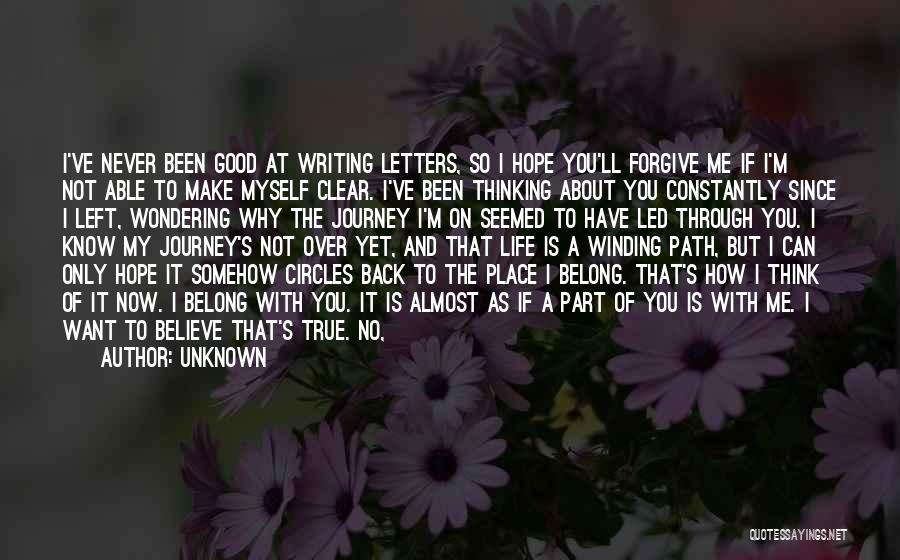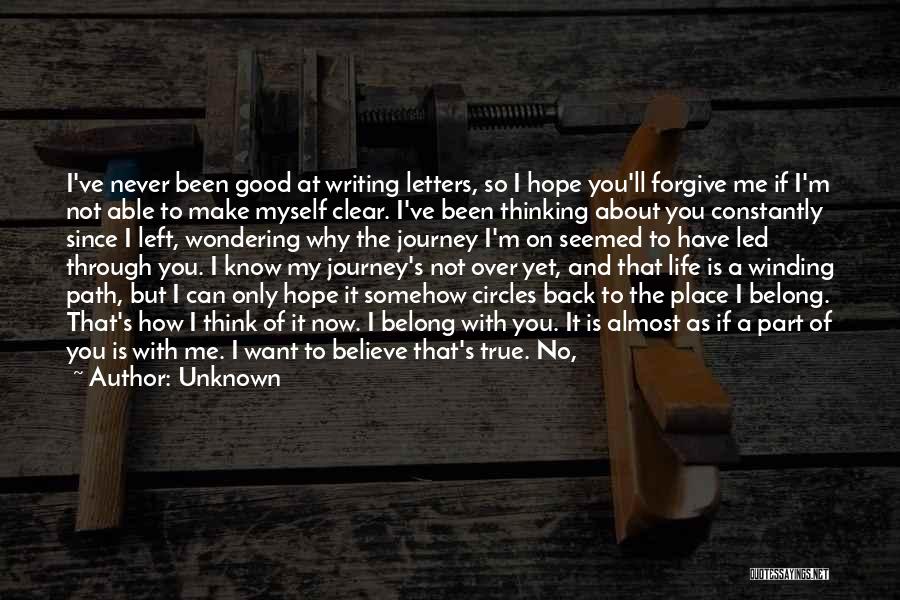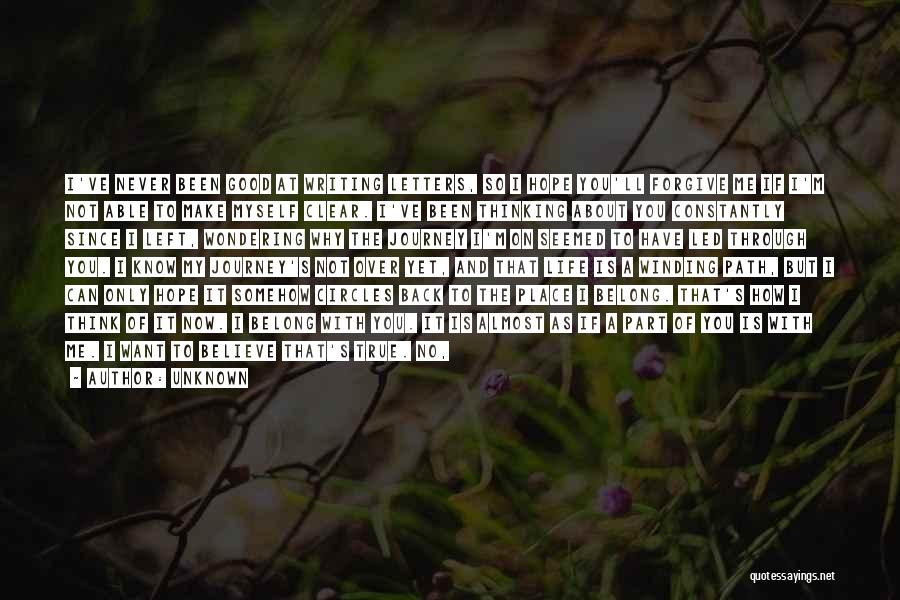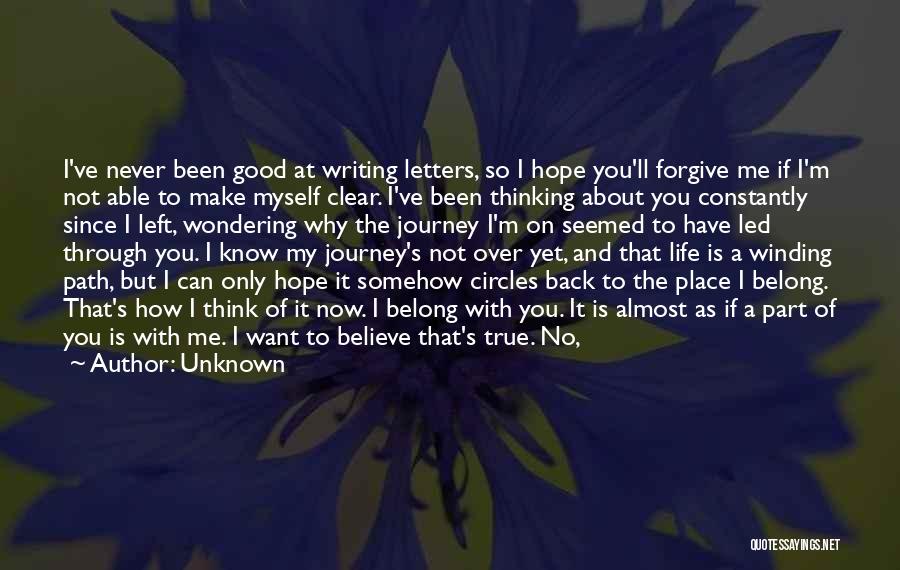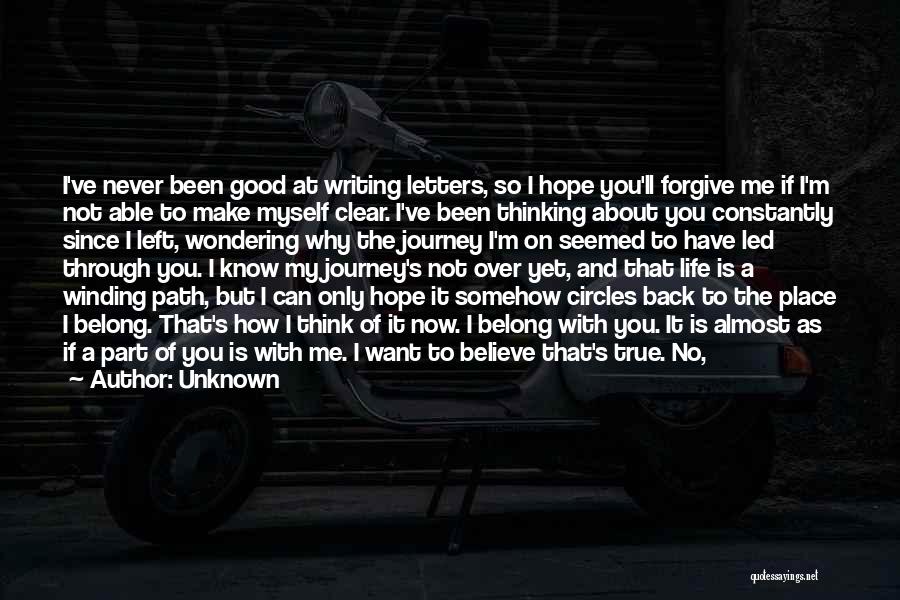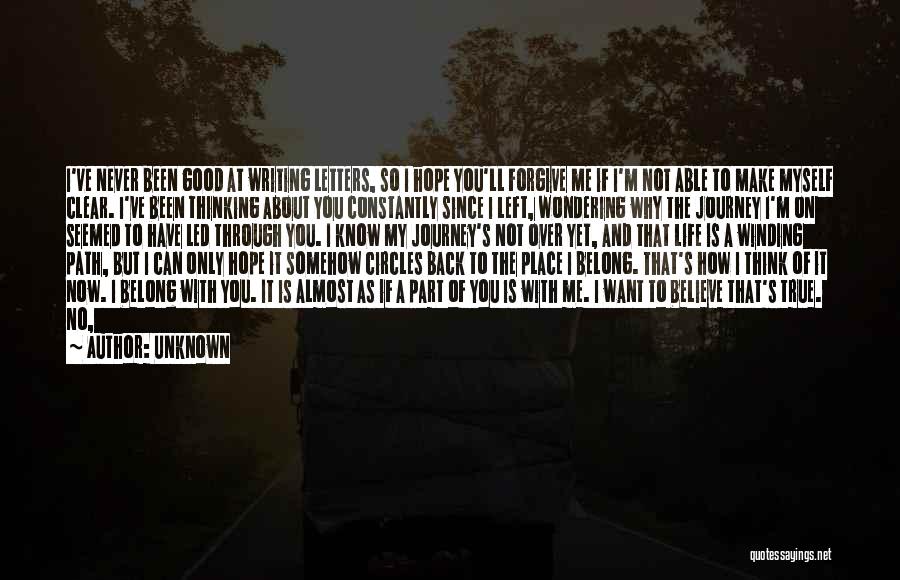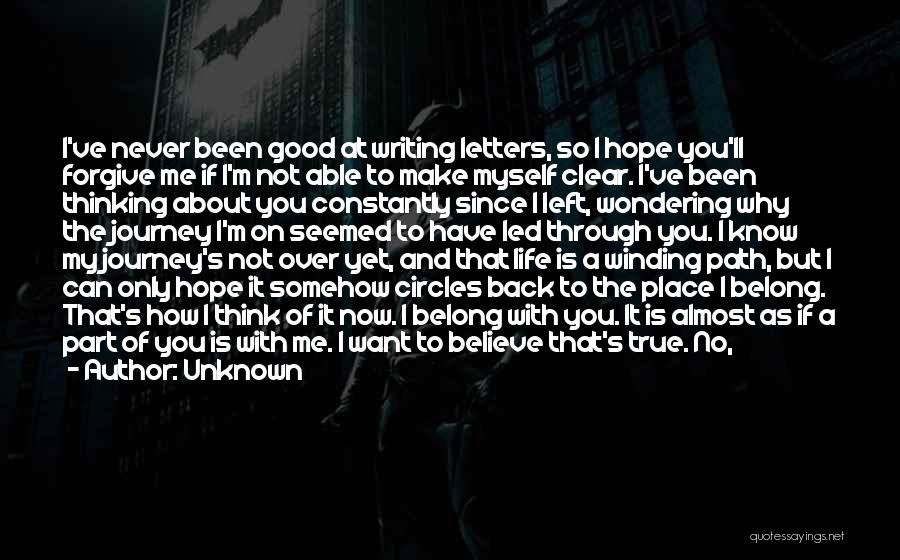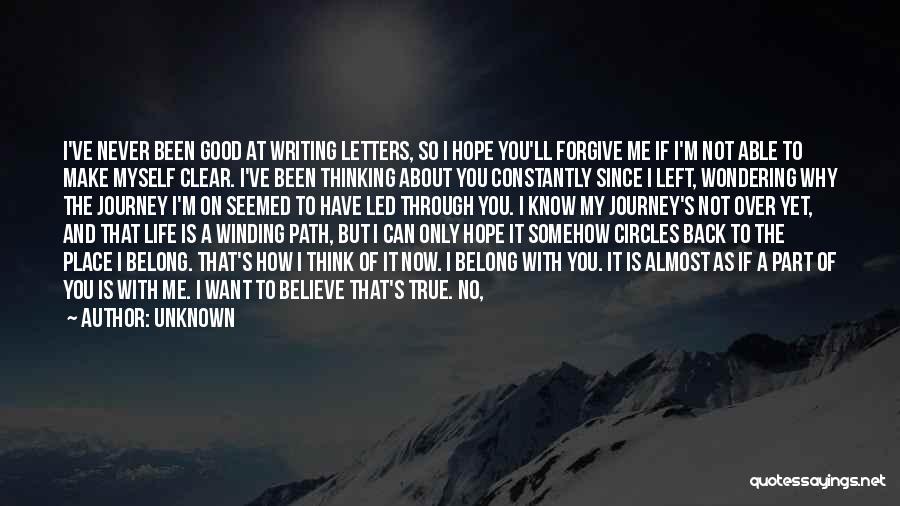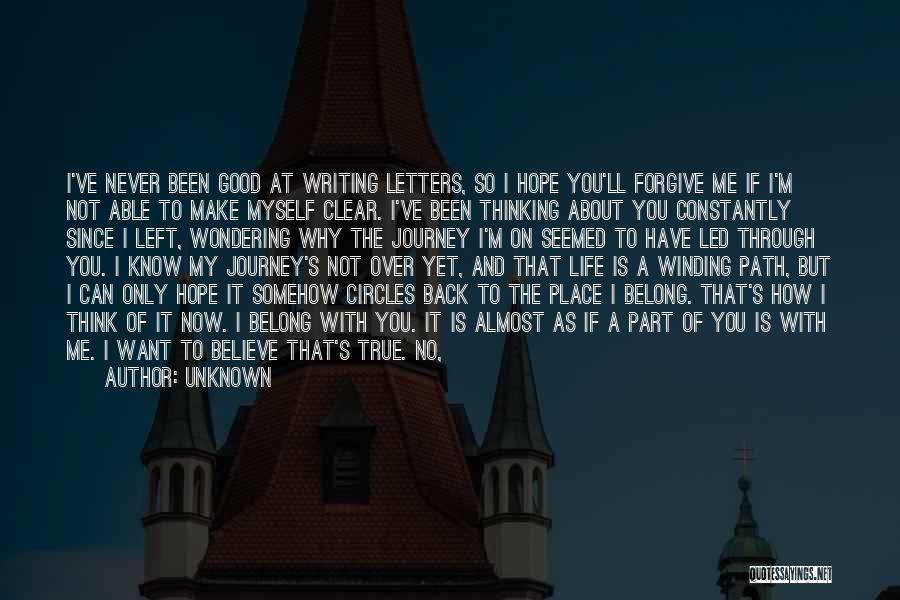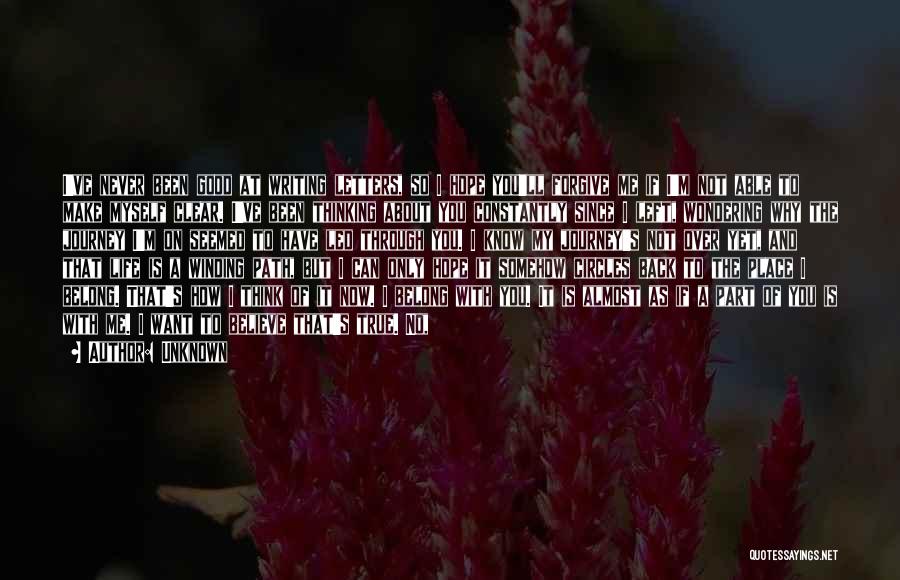 Related Authors
Related Topics