Inspirational Scriptures And Quotes & Sayings
Enjoy reading and share 41 famous quotes about Inspirational Scriptures And with everyone.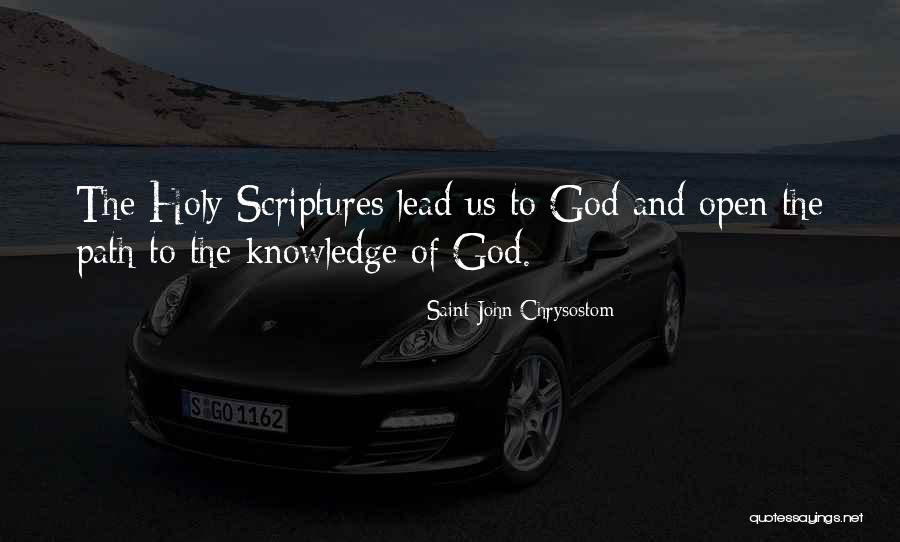 The Holy Scriptures lead us to God and open the path to the knowledge of God. — Saint John Chrysostom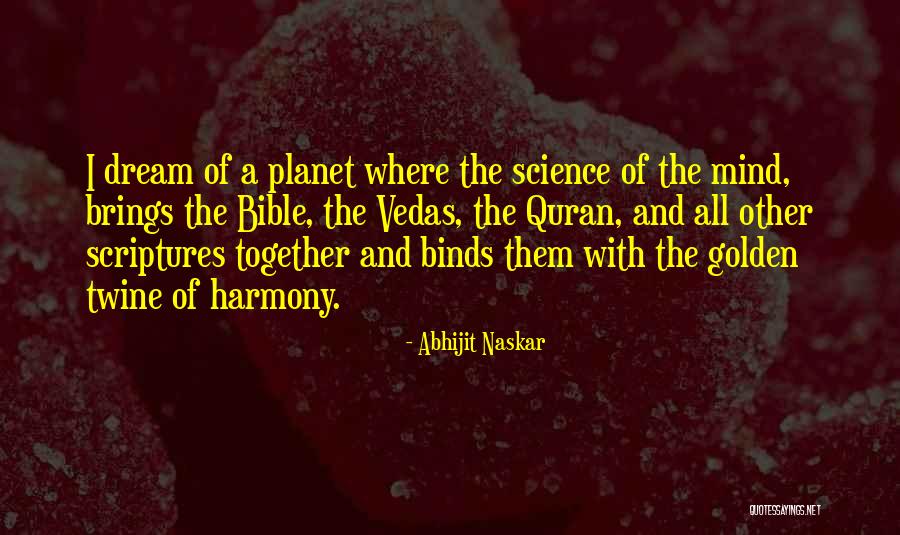 I dream of a planet where the science of the mind, brings the Bible, the Vedas, the Quran, and all other scriptures together and binds them with the golden twine of harmony. — Abhijit Naskar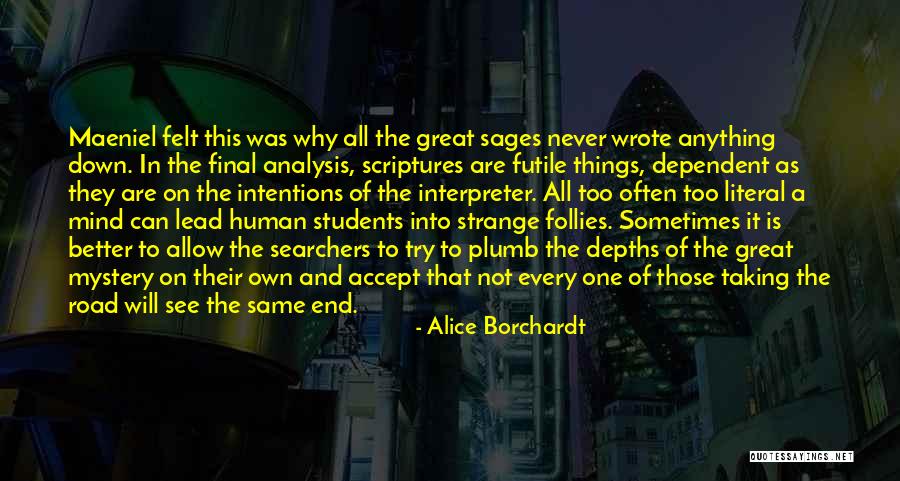 Maeniel felt this was why all the great sages never wrote anything down. In the final analysis, scriptures are futile things, dependent as they are on the intentions of the interpreter. All too often too literal a mind can lead human students into strange follies. Sometimes it is better to allow the searchers to try to plumb the depths of the great mystery on their own and accept that not every one of those taking the road will see the same end. — Alice Borchardt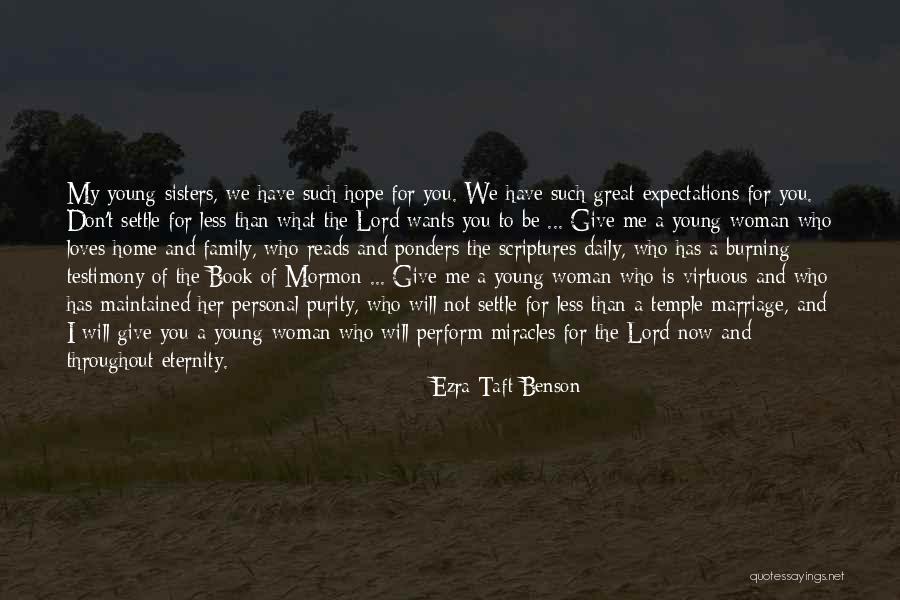 My young sisters, we have such hope for you. We have such great expectations for you. Don't settle for less than what the Lord wants you to be ...
Give me a young woman who loves home and family, who reads and ponders the scriptures daily, who has a burning testimony of the Book of Mormon ... Give me a young woman who is virtuous and who has maintained her personal purity, who will not settle for less than a temple marriage, and I will give you a young woman who will perform miracles for the Lord now and throughout eternity. — Ezra Taft Benson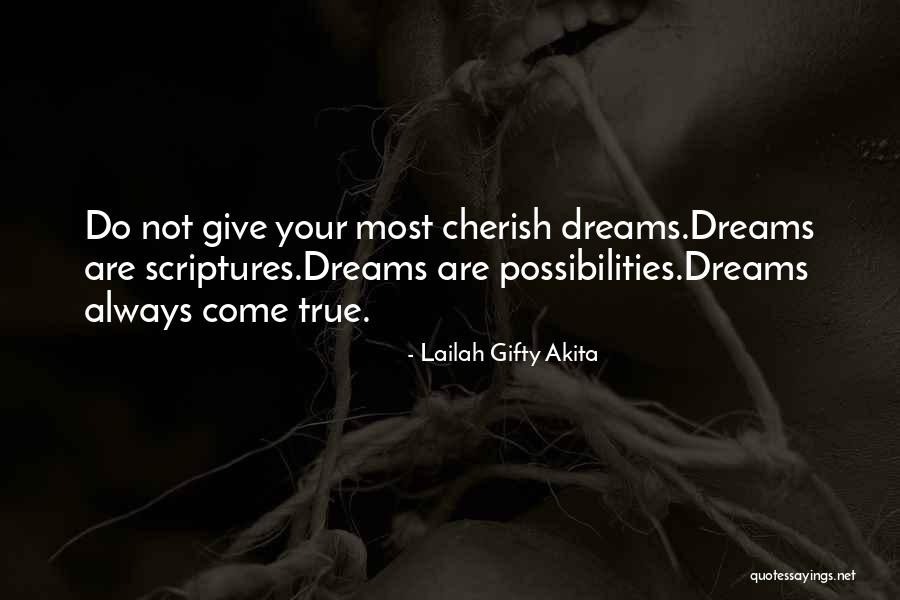 Do not give your most cherish dreams.
Dreams are scriptures.
Dreams are possibilities.
Dreams always come true. — Lailah Gifty Akita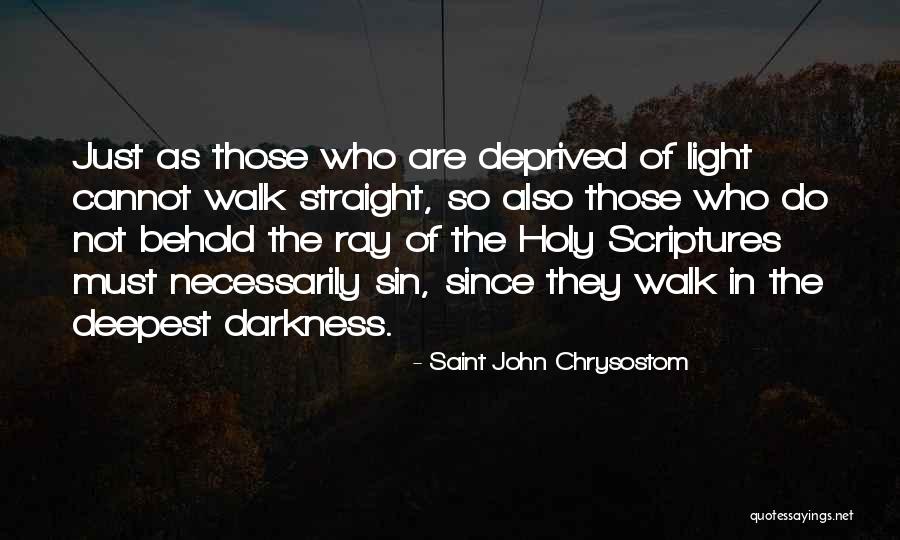 Just as those who are deprived of light cannot walk straight, so also those who do not behold the ray of the Holy Scriptures must necessarily sin, since they walk in the deepest darkness. — Saint John Chrysostom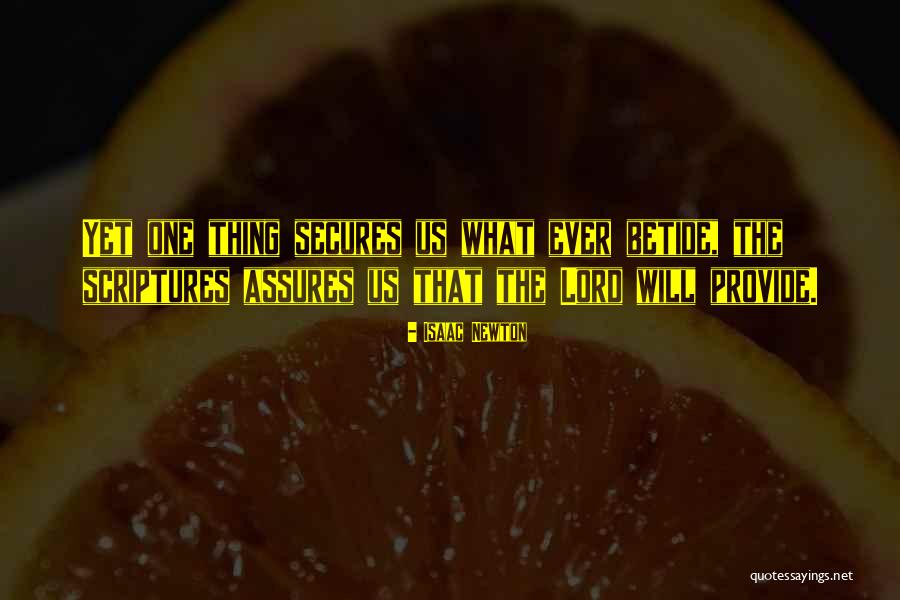 Yet one thing secures us what ever betide, the scriptures assures us that the Lord will provide. — Isaac Newton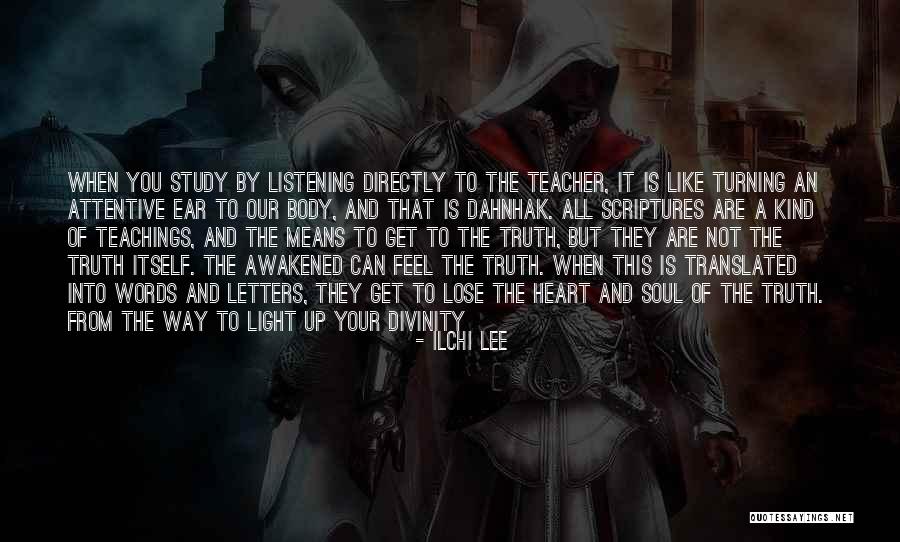 When you study by listening directly to the teacher, it is like turning an attentive ear to our body, and that is Dahnhak. All scriptures are a kind of teachings, and the means to get to the Truth, but they are not the Truth itself. The awakened can feel the Truth. When this is translated into words and letters, they get to lose the heart and soul of the Truth.
from The Way to Light Up Your Divinity — Ilchi Lee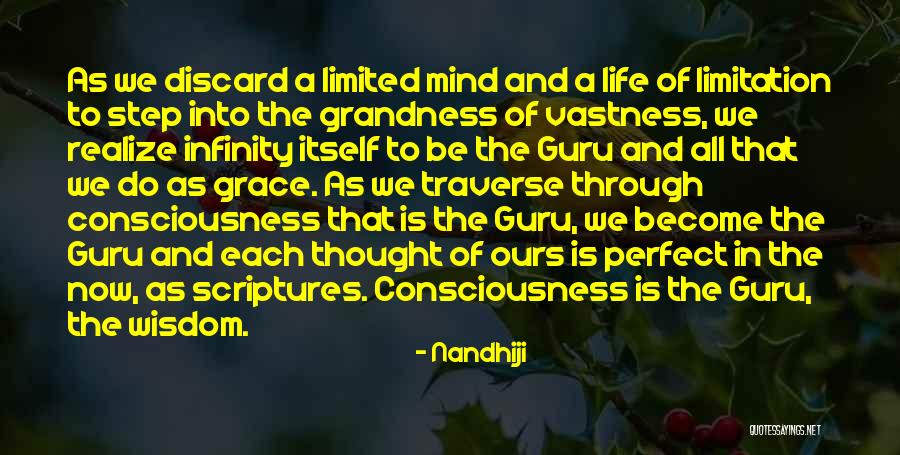 As we discard a limited mind and a life of limitation to step into the grandness of vastness, we realize infinity itself to be the Guru and all that we do as grace. As we traverse through consciousness that is the Guru, we become the Guru and each thought of ours is perfect in the now, as scriptures. Consciousness is the Guru, the wisdom. — Nandhiji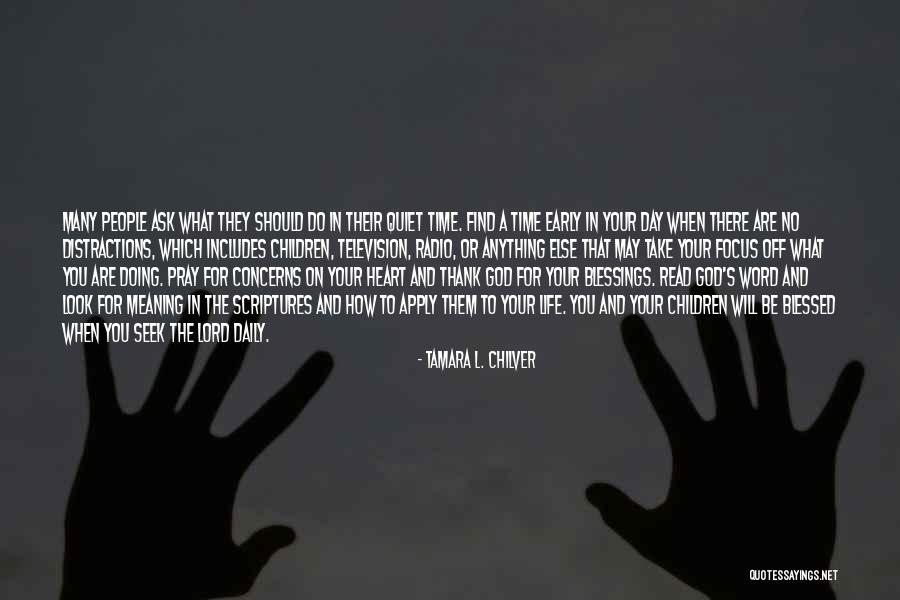 Many people ask what they should do in their quiet time. Find a time early in your day when there are no distractions, which includes children, television, radio, or anything else that may take your focus off what you are doing. Pray for concerns on your heart and thank God for your blessings. Read God's Word and look for meaning in the scriptures and how to apply them to your life. You and your children will be blessed when you seek the Lord daily. — Tamara L. Chilver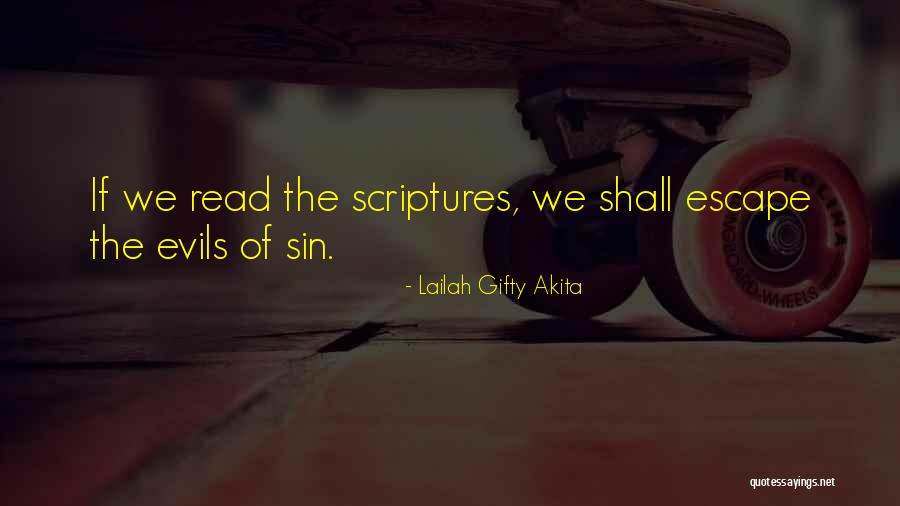 If we read the scriptures, we shall escape the evils of sin. — Lailah Gifty Akita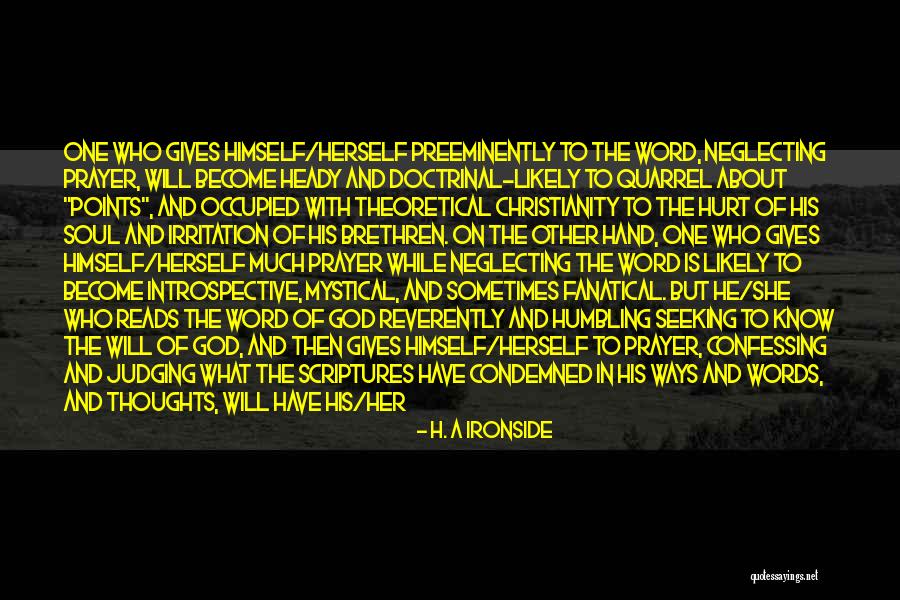 one who gives himself/herself preeminently to the Word, neglecting prayer, will become heady and doctrinal-likely to quarrel about "points", and occupied with theoretical Christianity to the hurt of his soul and irritation of his brethren. On the other hand, one who gives himself/herself much prayer while neglecting the Word is likely to become introspective, mystical, and sometimes fanatical. But he/she who reads the Word of God reverently and humbling seeking to know the will of God, and then gives himself/herself to prayer, confessing and judging what the scriptures have condemned in his ways and words, and thoughts, will have his/her soul drawn out in worship also, and thus grow both in grace and in knowledge, becoming a well rounded follower of Christ. Apart from a knowledge of the Word, prayer will lack exceedingly in intelligence ; for the objective must never precede the subjective, and must not be divorced there from — H. A Ironside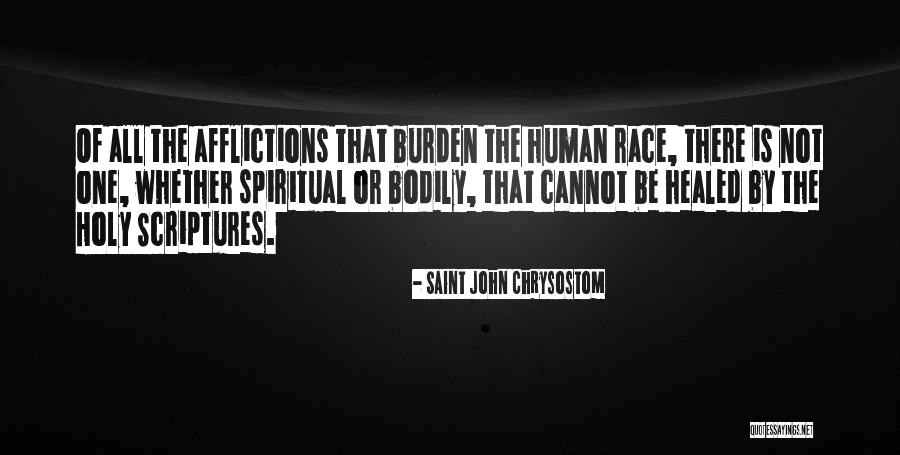 Of all the afflictions that burden the human race, there is not one, whether spiritual or bodily, that cannot be healed by the Holy Scriptures. — Saint John Chrysostom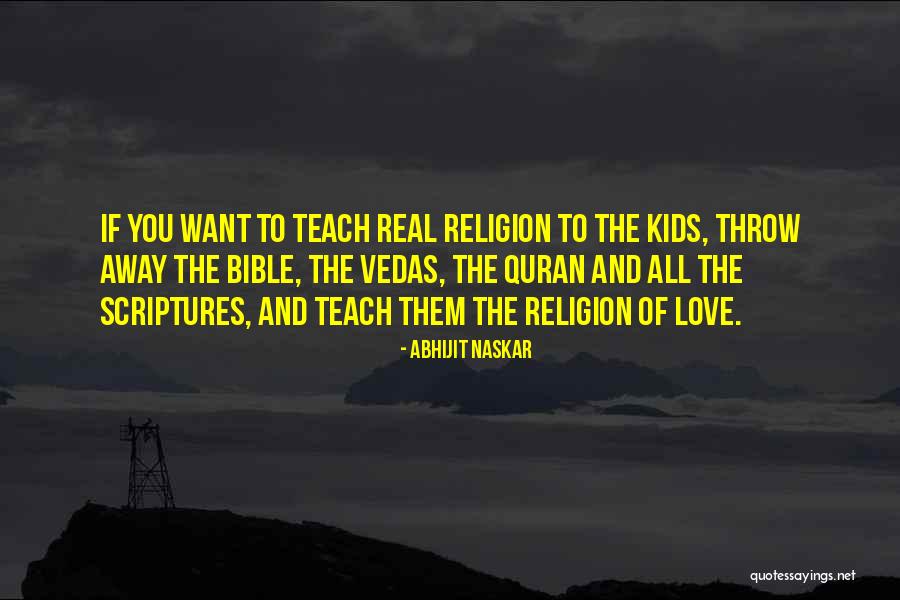 If you want to teach real religion to the kids, throw away the Bible, the Vedas, the Quran and all the scriptures, and teach them the religion of love. — Abhijit Naskar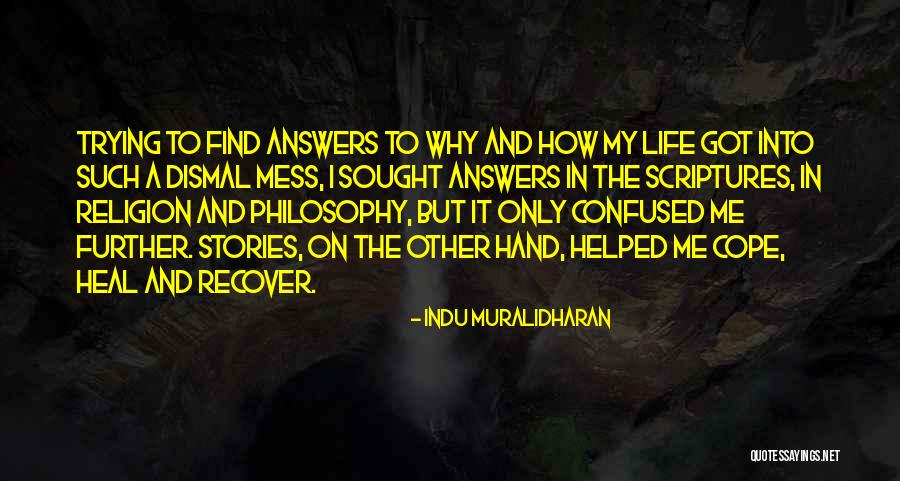 Trying to find answers to why and how my life got into such a dismal mess, I sought answers in the scriptures, in religion and philosophy, but it only confused me further. Stories, on the other hand, helped me cope, heal and recover. — Indu Muralidharan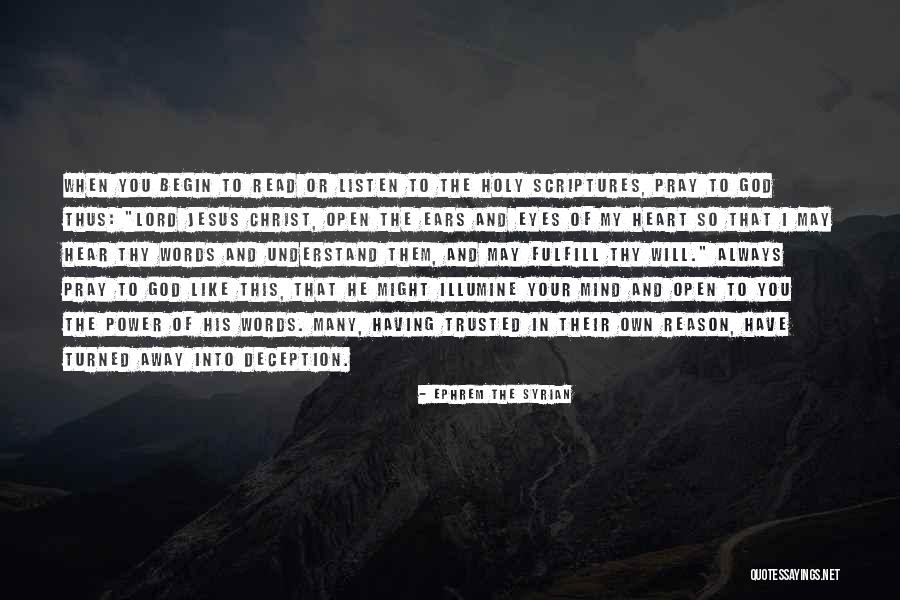 When you begin to read or listen to the Holy Scriptures, pray to God thus: "Lord Jesus Christ, open the ears and eyes of my heart so that I may hear Thy words and understand them, and may fulfill Thy will." Always pray to God like this, that He might illumine your mind and open to you the power of His words. Many, having trusted in their own reason, have turned away into deception. — Ephrem The Syrian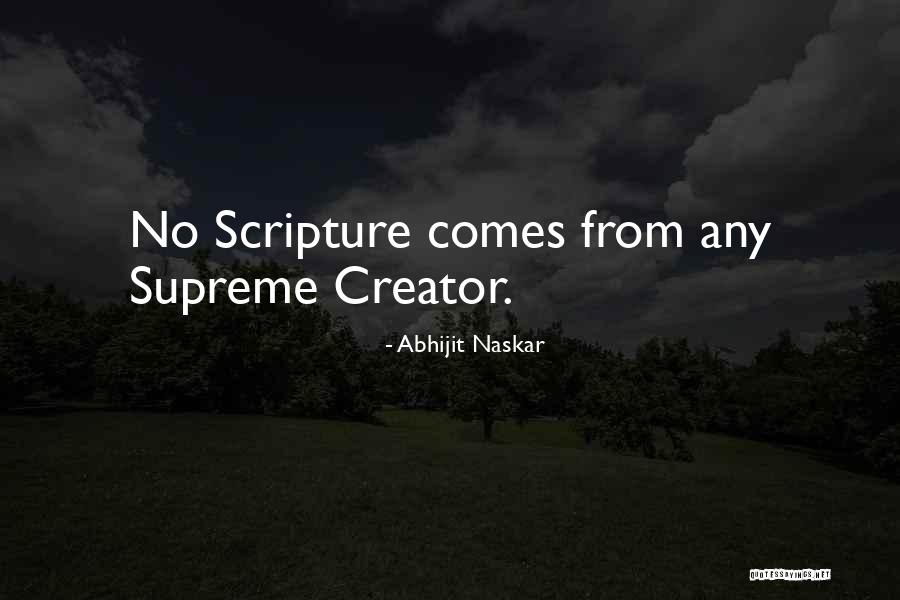 No Scripture comes from any Supreme Creator. — Abhijit Naskar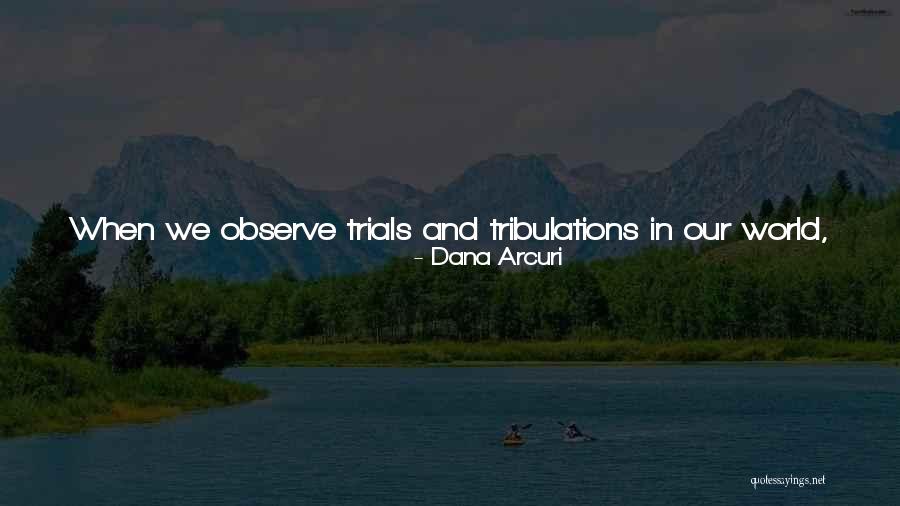 When we observe trials and tribulations in our world, there's even more reason to lighten the heavy load. Sometimes life gets tough and it's disheartening. Never mind happiness; what we genuinely need is joy! God didn't intend for us to be sad or serious all of the time. His word in Proverbs 17:22 (ESV) says, A joyful heart is good medicine, but a crushed spirit dries up the bones. — Dana Arcuri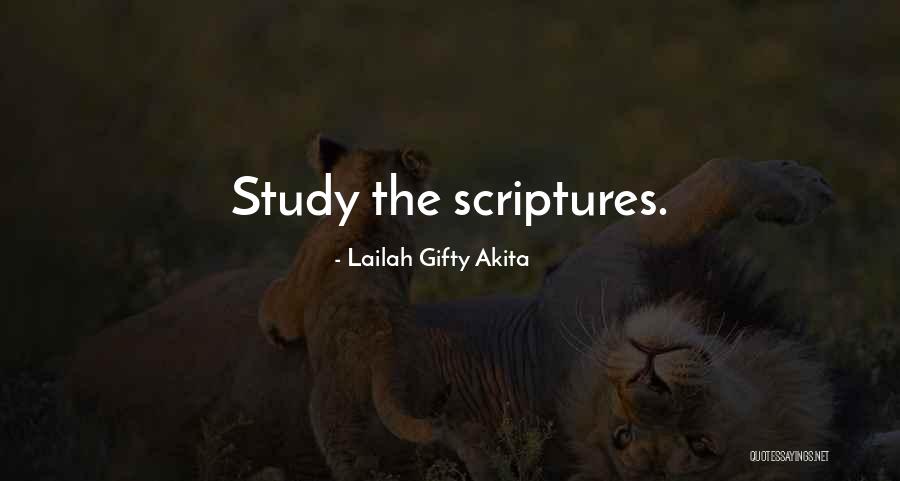 Study the scriptures. — Lailah Gifty Akita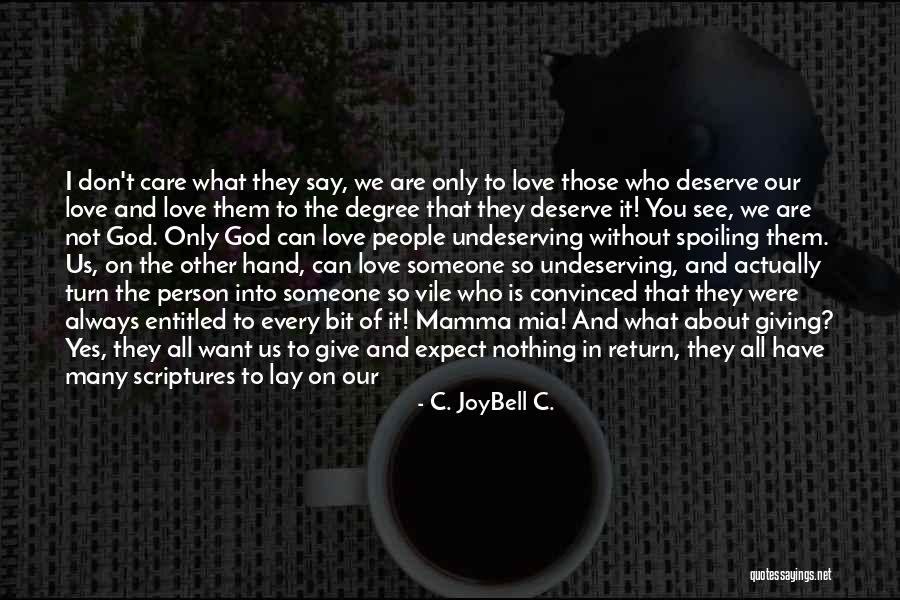 I don't care what they say, we are only to love those who deserve our love and love them to the degree that they deserve it! You see, we are not God. Only God can love people undeserving without spoiling them. Us, on the other hand, can love someone so undeserving, and actually turn the person into someone so vile who is convinced that they were always entitled to every bit of it! Mamma mia! And what about giving? Yes, they all want us to give and expect nothing in return, they all have many scriptures to lay on our tables when it is they who are at the receiving end! But when the tables are turned and we are the ones at the receiving end, suddenly all the scriptures mean something else! And all the times they were on our end and we gave to them- suddenly are all forgotten! — C. JoyBell C.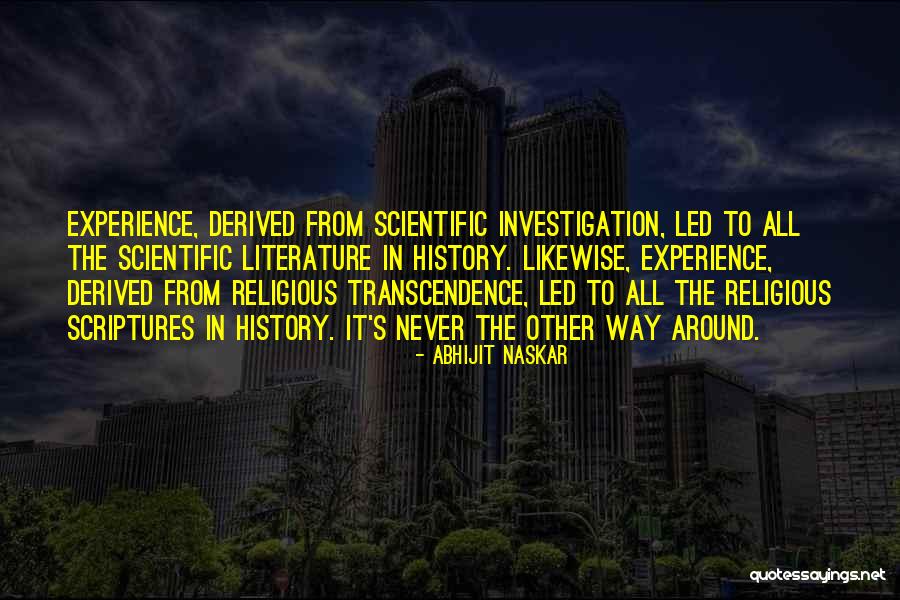 Experience, derived from scientific investigation, led to all the scientific literature in history. Likewise, experience, derived from religious transcendence, led to all the religious scriptures in history. It's never the other way around. — Abhijit Naskar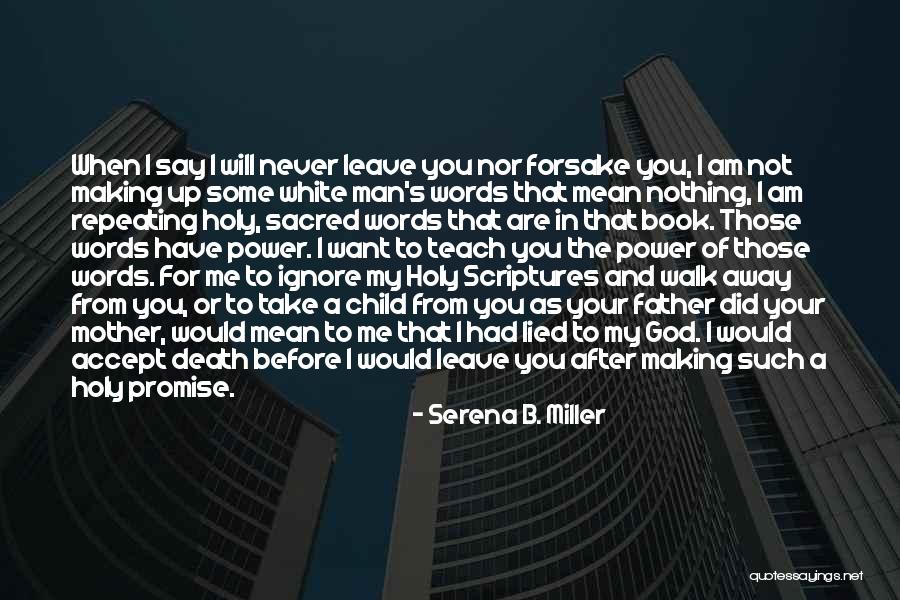 When I say I will never leave you nor forsake you, I am not making up some white man's words that mean nothing, I am repeating holy, sacred words that are in that book. Those words have power. I want to teach you the power of those words. For me to ignore my Holy Scriptures and walk away from you, or to take a child from you as your father did your mother, would mean to me that I had lied to my God. I would accept death before I would leave you after making such a holy promise. — Serena B. Miller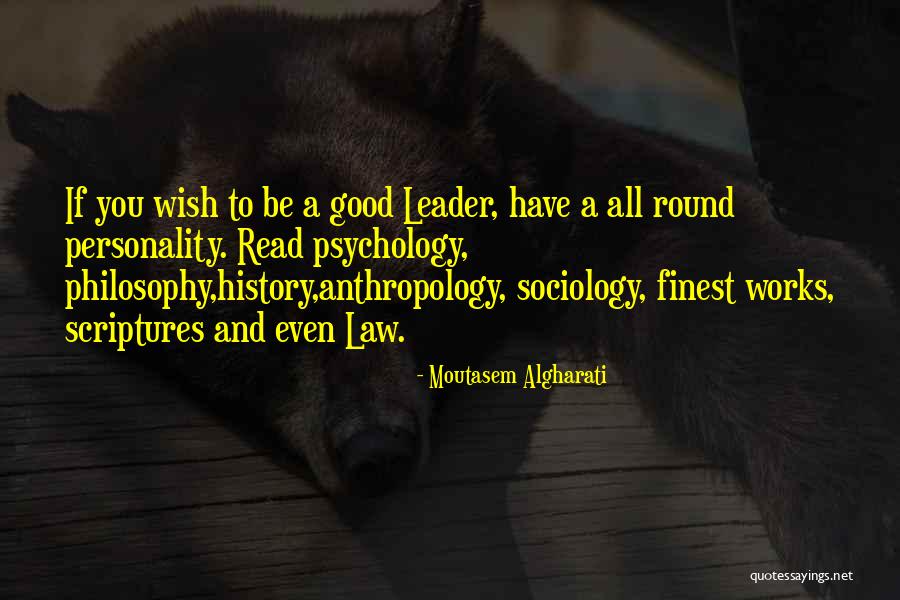 If you wish to be a good Leader, have a all round personality. Read psychology, philosophy,history,anthropology, sociology, finest works, scriptures and even Law. — Moutasem Algharati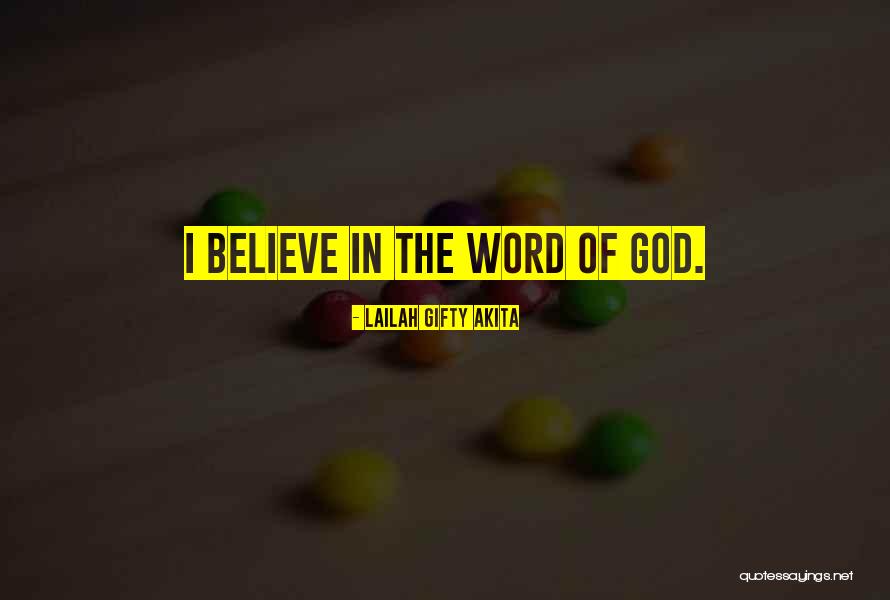 I believe in the word of God. — Lailah Gifty Akita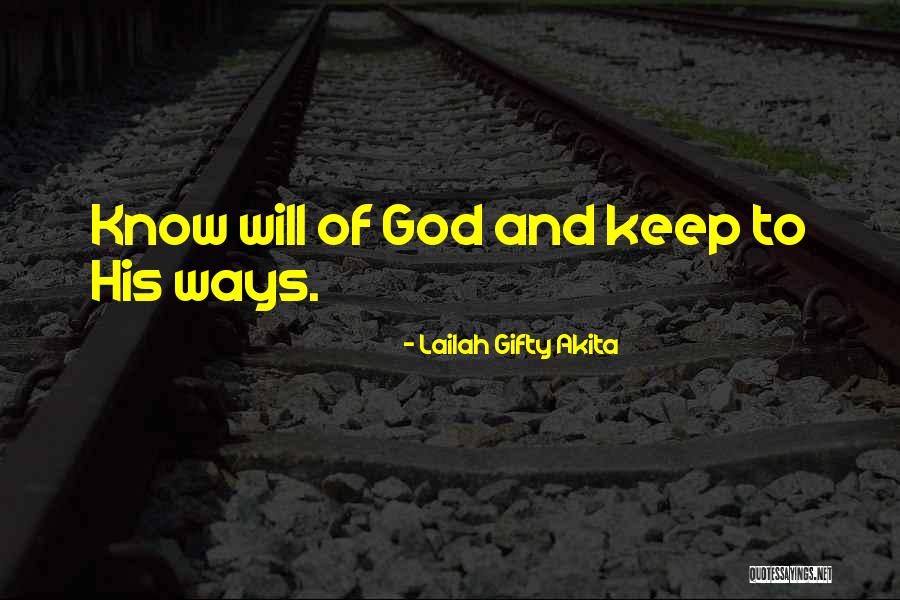 Know will of God and keep to His ways. — Lailah Gifty Akita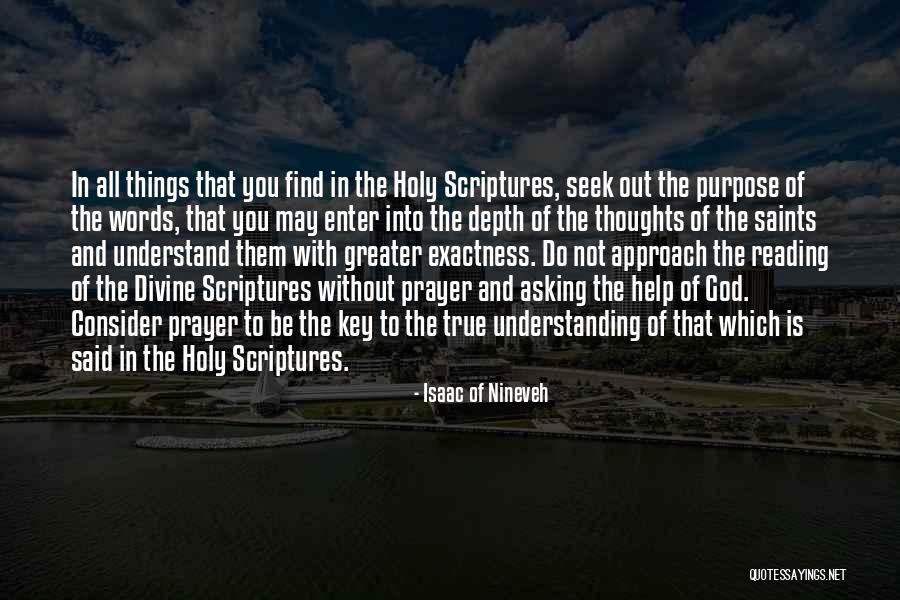 In all things that you find in the Holy Scriptures, seek out the purpose of the words, that you may enter into the depth of the thoughts of the saints and understand them with greater exactness. Do not approach the reading of the Divine Scriptures without prayer and asking the help of God. Consider prayer to be the key to the true understanding of that which is said in the Holy Scriptures. — Isaac Of Nineveh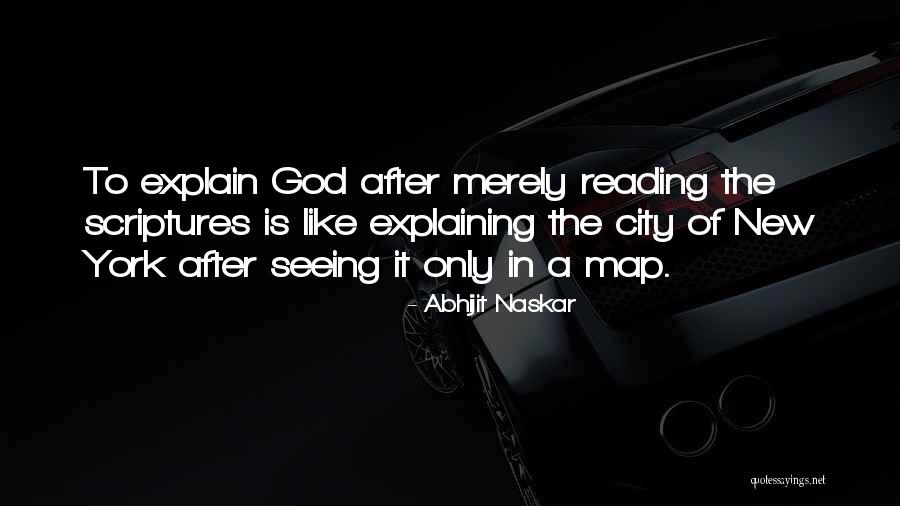 To explain God after merely reading the scriptures is like explaining the city of New York after seeing it only in a map. — Abhijit Naskar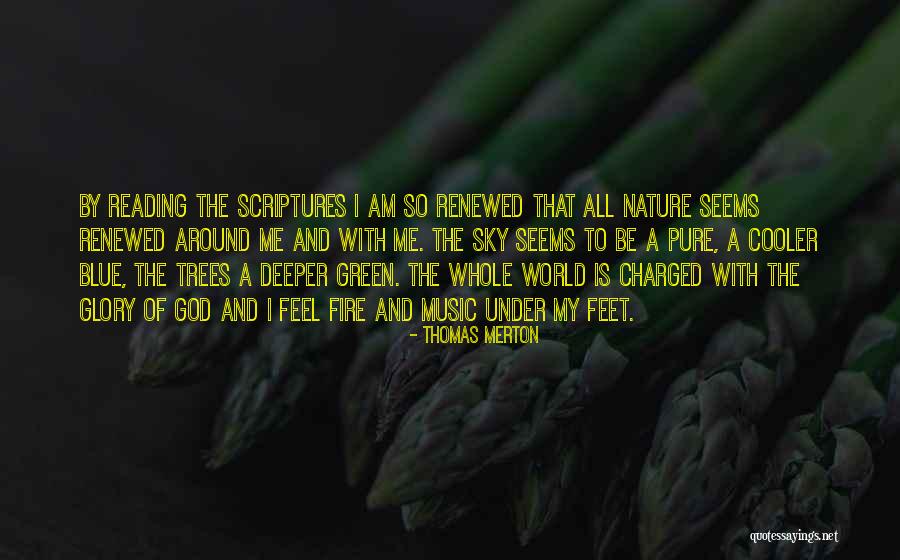 By reading the scriptures I am so renewed that all nature seems renewed around me and with me. The sky seems to be a pure, a cooler blue, the trees a deeper green. The whole world is charged with the glory of God and I feel fire and music under my feet. — Thomas Merton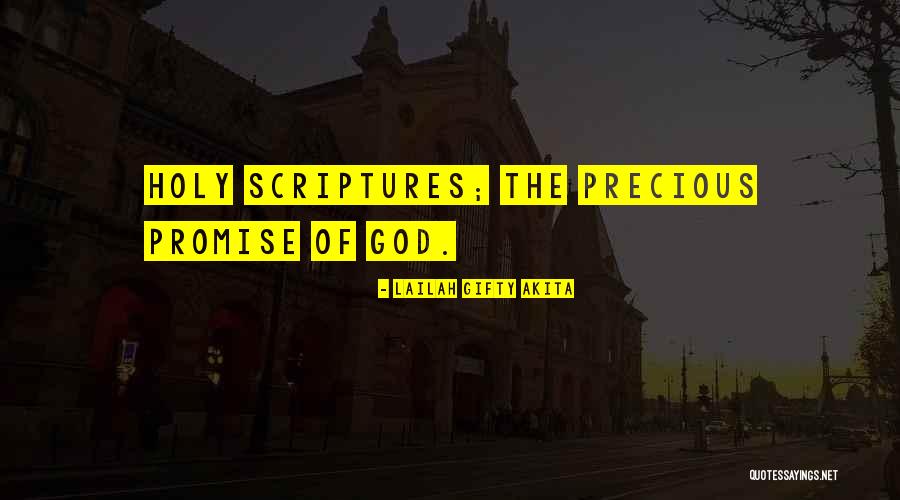 Holy Scriptures; the precious promise of God. — Lailah Gifty Akita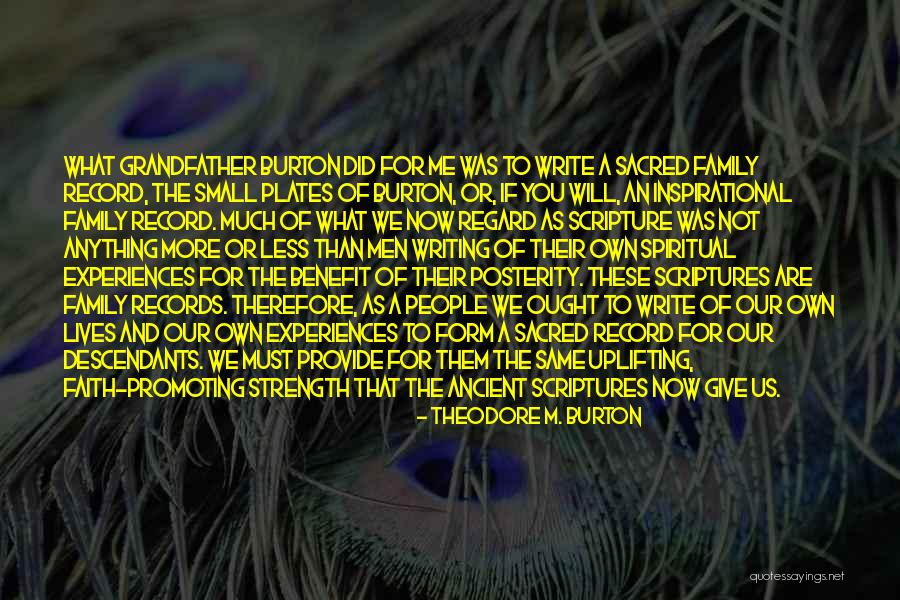 What Grandfather Burton did for me was to write a sacred family record, the small plates of Burton, or, if you will, an inspirational family record. Much of what we now regard as scripture was not anything more or less than men writing of their own spiritual experiences for the benefit of their posterity. These scriptures are family records. Therefore, as a people we ought to write of our own lives and our own experiences to form a sacred record for our descendants. We must provide for them the same uplifting, faith-promoting strength that the ancient scriptures now give us. — Theodore M. Burton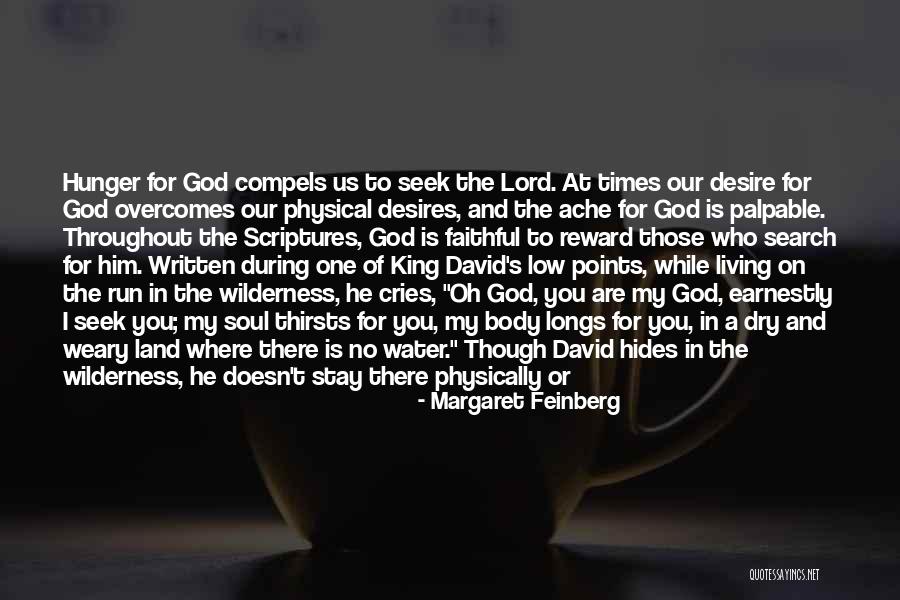 Hunger for God compels us to seek the Lord. At times our desire for God overcomes our physical desires, and the ache for God is palpable. Throughout the Scriptures, God is faithful to reward those who search for him. Written during one of King David's low points, while living on the run in the wilderness, he cries, "Oh God, you are my God, earnestly I seek you; my soul thirsts for you, my body longs for you, in a dry and weary land where there is no water." Though David hides in the wilderness, he doesn't stay there physically or spiritually. When we seek God with our whole hearts and souls, he promises to reveal himself to us." -Hungry for God — Margaret Feinberg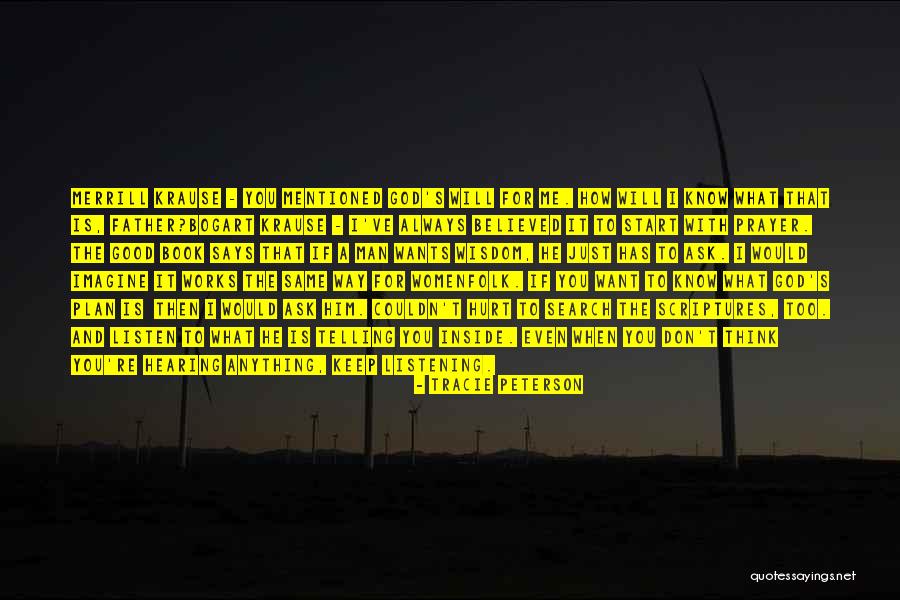 Merrill Krause - You mentioned God's will for me. How will I know what that is, Father?
Bogart Krause - I've always believed it to start with prayer. The Good Book says that if a man wants wisdom, he just has to ask. I would imagine it works the same way for womenfolk. If you want to know what God's plan is
then I would ask Him. Couldn't hurt to search the Scriptures, too. And listen to what He is telling you inside. Even when you don't think you're hearing anything, keep listening. — Tracie Peterson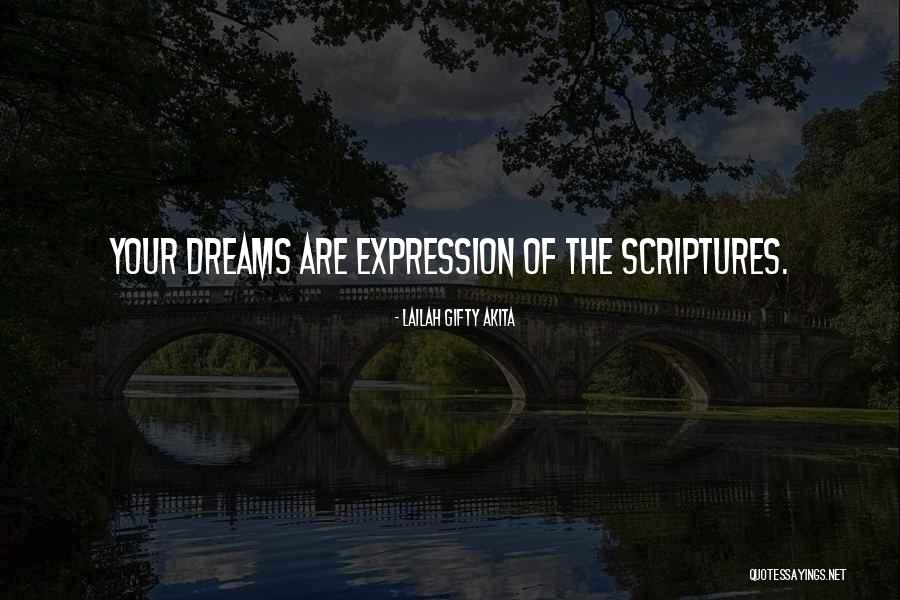 Your dreams are expression of the scriptures. — Lailah Gifty Akita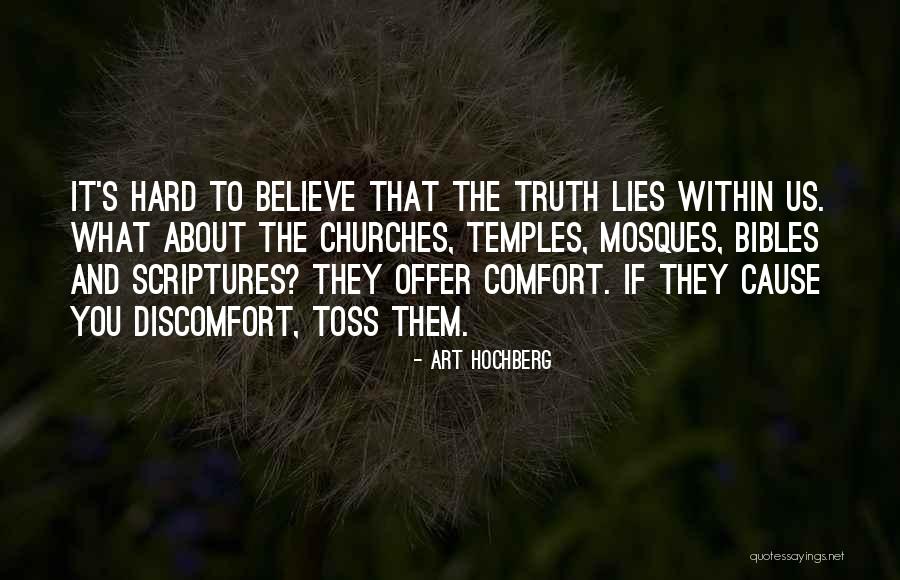 It's hard to believe that the truth lies within us. What about the churches, temples, mosques, bibles and scriptures? They offer comfort. If they cause you discomfort, toss them. — Art Hochberg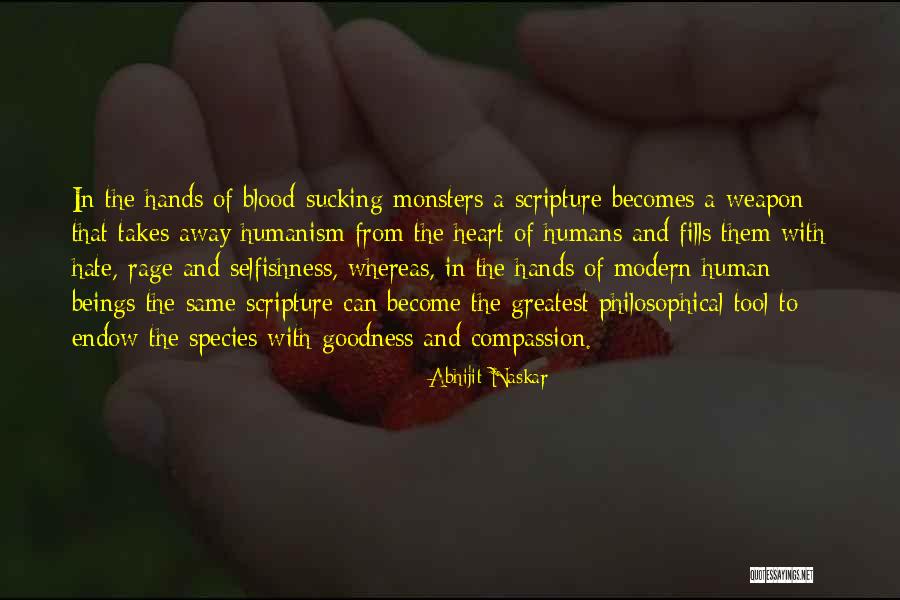 In the hands of blood-sucking monsters a scripture becomes a weapon that takes away humanism from the heart of humans and fills them with hate, rage and selfishness, whereas, in the hands of modern human beings the same scripture can become the greatest philosophical tool to endow the species with goodness and compassion. — Abhijit Naskar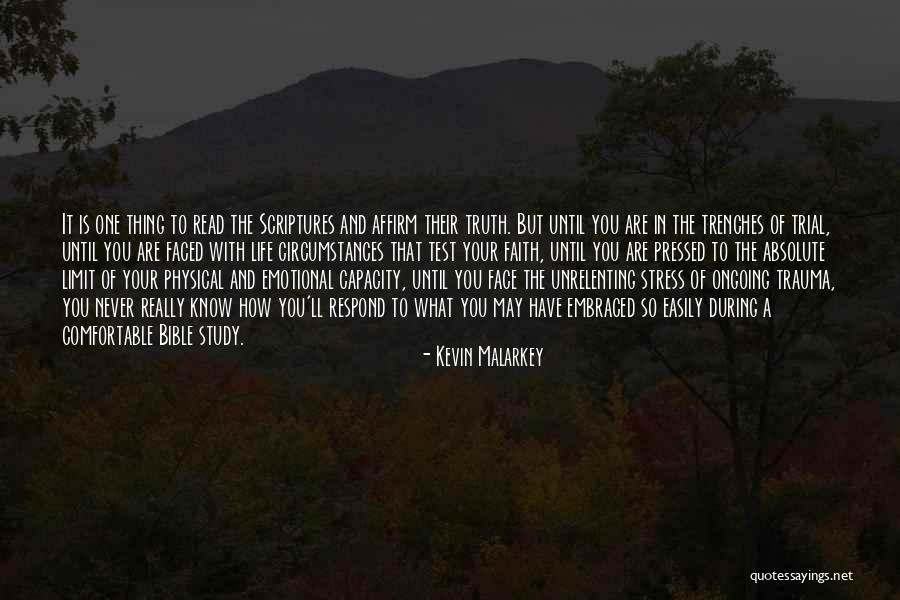 It is one thing to read the Scriptures and affirm their truth. But until you are in the trenches of trial, until you are faced with life circumstances that test your faith, until you are pressed to the absolute limit of your physical and emotional capacity, until you face the unrelenting stress of ongoing trauma, you never really know how you'll respond to what you may have embraced so easily during a comfortable Bible study. — Kevin Malarkey