Hourglass Inspirational Quotes & Sayings
Enjoy reading and share 4 famous quotes about Hourglass Inspirational with everyone.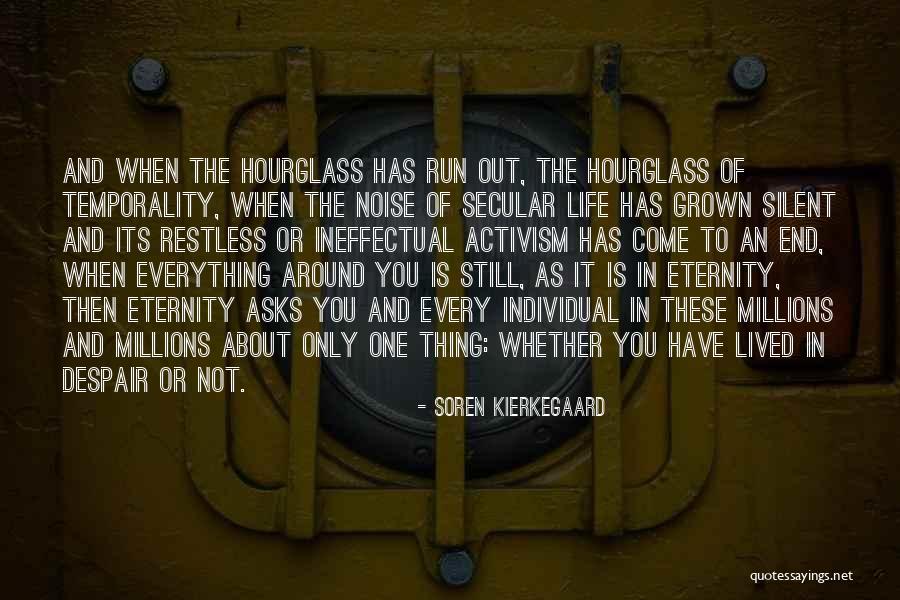 And when the hourglass has run out, the hourglass of temporality, when the noise of secular life has grown silent and its restless or ineffectual activism has come to an end, when everything around you is still, as it is in eternity, then eternity asks you and every individual in these millions and millions about only one thing: whether you have lived in despair or not. — Soren Kierkegaard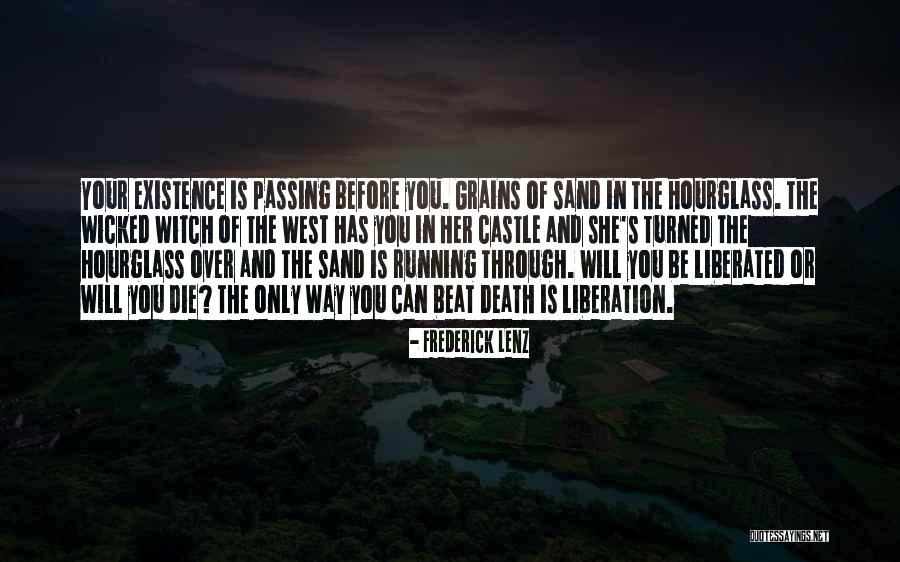 Your existence is passing before you. Grains of sand in the hourglass. The Wicked Witch of the West has you in her castle and she's turned the hourglass over and the sand is running through. Will you be liberated or will you die? The only way you can beat death is liberation. — Frederick Lenz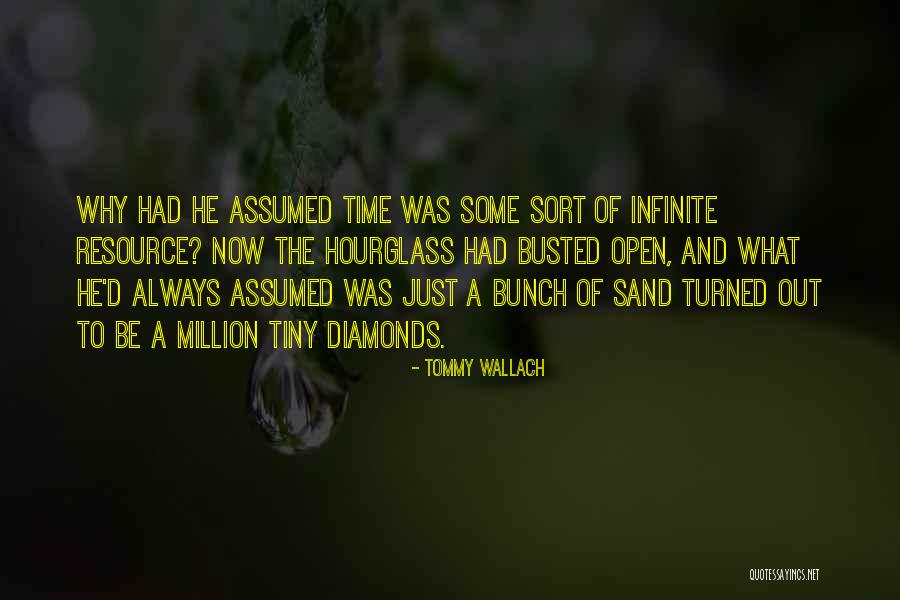 Why had he assumed time was some sort of infinite resource? Now the hourglass had busted open, and what he'd always assumed was just a bunch of sand turned out to be a million tiny diamonds. — Tommy Wallach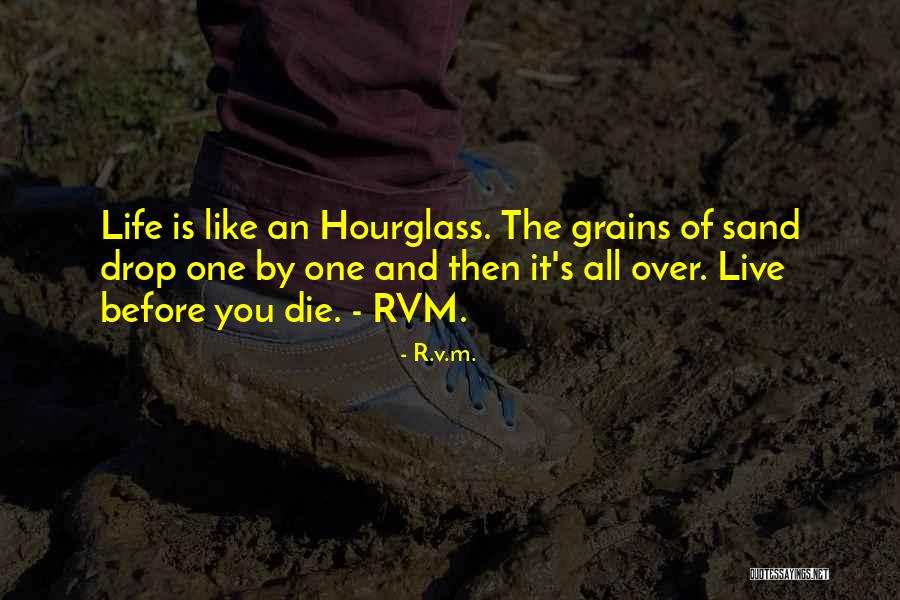 Life is like an Hourglass. The grains of sand drop one by one and then it's all over. Live before you die. - RVM. — R.v.m.