Quotes & Sayings About Hockey Teams
Enjoy reading and share 10 famous quotes about Hockey Teams with everyone.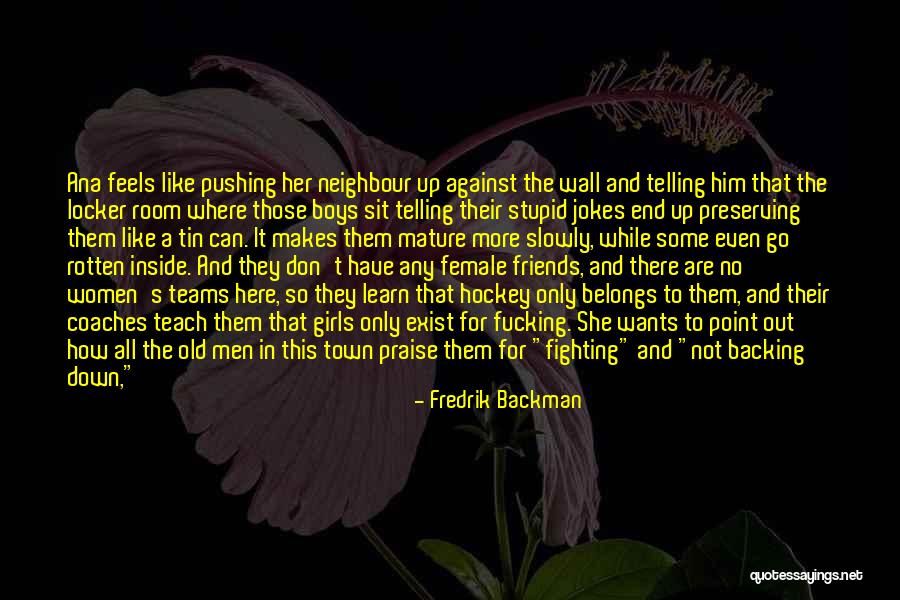 Ana feels like pushing her neighbour up against the wall and telling him that the locker room where those boys sit telling their stupid jokes end up preserving them like a tin can. It makes them mature more slowly, while some even go rotten inside. And they don't have any female friends, and there are no women's teams here, so they learn that hockey only belongs to them, and their coaches teach them that girls only exist for fucking. She wants to point out how all the old men in this town praise them for "fighting" and "not backing down," but not one single person tells them that when a girl says no, it means NO. And the problem with this town is not only that a boy raped a girl, but that everyone is pretending that he DIDN'T do it. So now all the other boys will think that what he did was okay. Because no one cares. — Fredrik Backman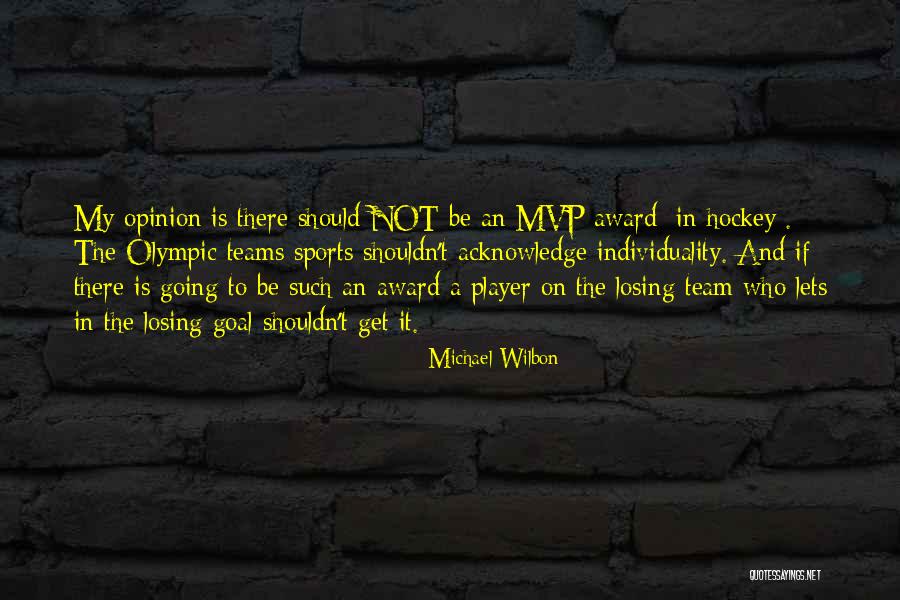 My opinion is there should NOT be an MVP award [in hockey]. The Olympic teams sports shouldn't acknowledge individuality. And if there is going to be such an award a player on the losing team who lets in the losing goal shouldn't get it. — Michael Wilbon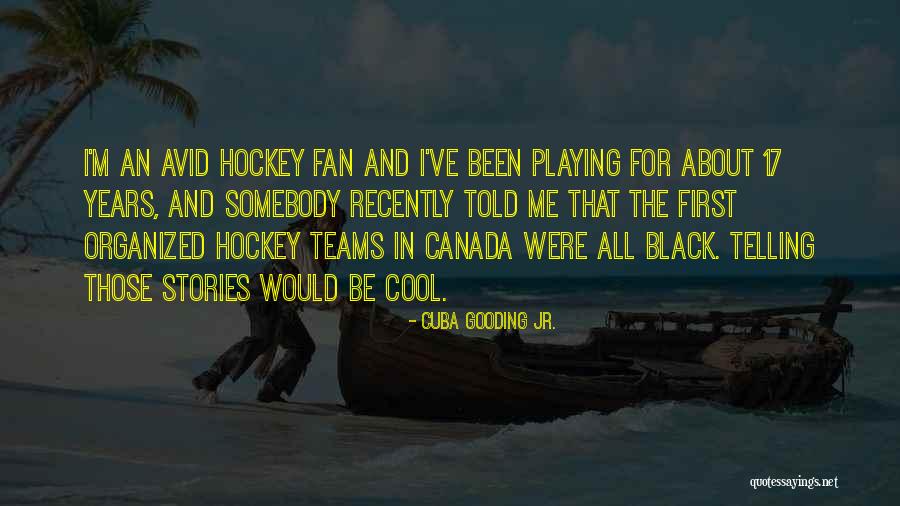 I'm an avid hockey fan and I've been playing for about 17 years, and somebody recently told me that the first organized hockey teams in Canada were all black. Telling those stories would be cool. — Cuba Gooding Jr.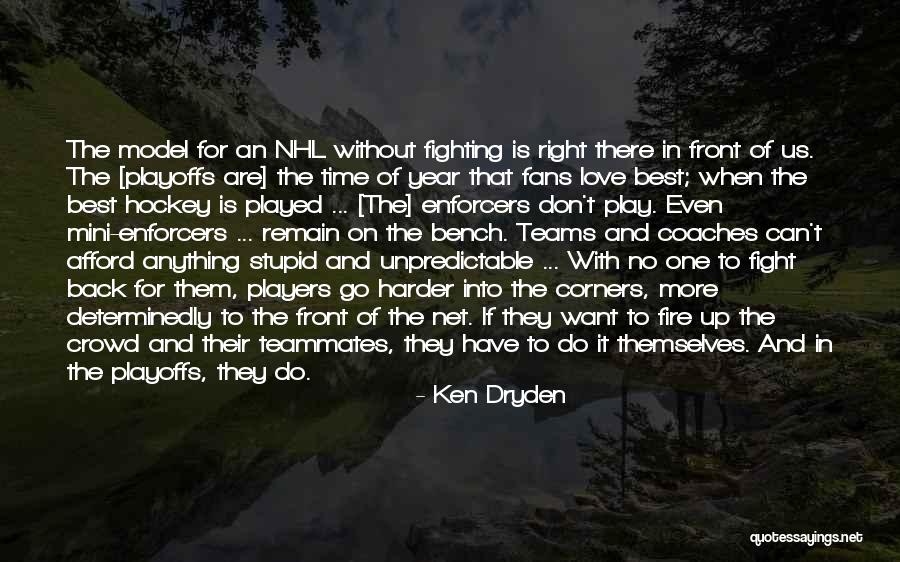 The model for an NHL without fighting is right there in front of us. The [playoffs are] the time of year that fans love best; when the best hockey is played ... [The] enforcers don't play. Even mini-enforcers ... remain on the bench. Teams and coaches can't afford anything stupid and unpredictable ... With no one to fight back for them, players go harder into the corners, more determinedly to the front of the net. If they want to fire up the crowd and their teammates, they have to do it themselves. And in the playoffs, they do. — Ken Dryden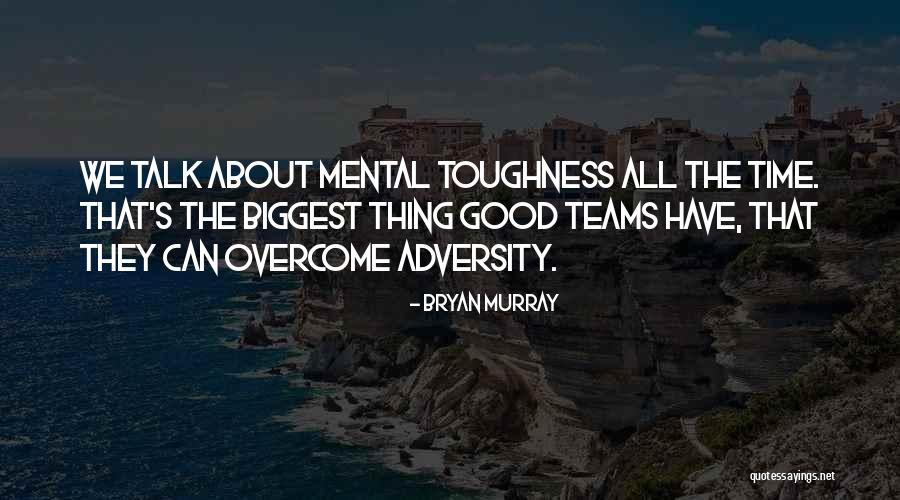 We talk about mental toughness all the time. That's the biggest thing good teams have, that they can overcome adversity. — Bryan Murray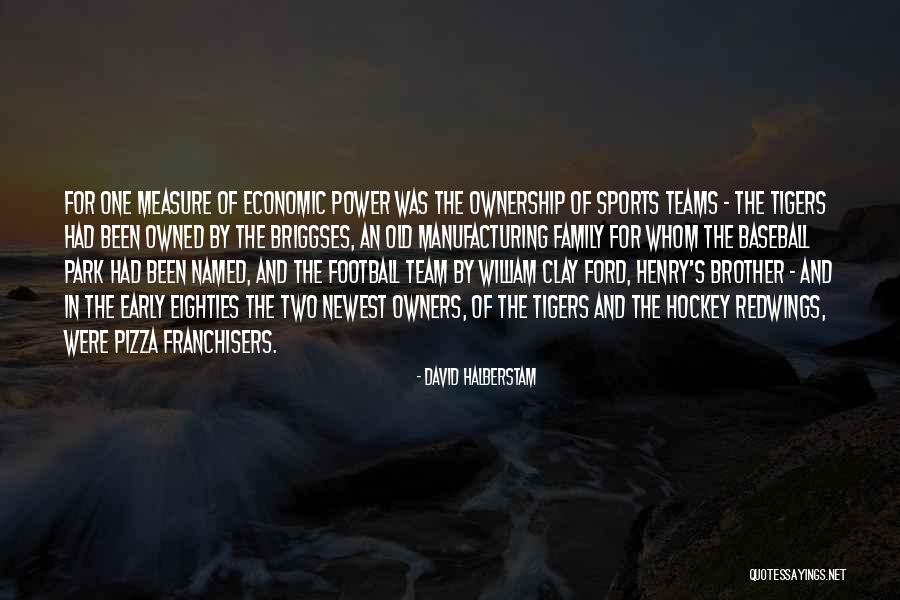 For one measure of economic power was the ownership of sports teams - the Tigers had been owned by the Briggses, an old manufacturing family for whom the baseball park had been named, and the football team by William Clay Ford, Henry's brother - and in the early eighties the two newest owners, of the Tigers and the hockey Redwings, were pizza franchisers. — David Halberstam
All my career I've gone to teams on the decline. I went to Quebec when they were losing the Stastny brothers. I went to Edmonton after they lost Gretzky and Messier. I went to Anaheim when it was an expansion team. I came to Montreal after they'd won the Cup and were headed down. I was beginning to think it was me. — Ron Tugnutt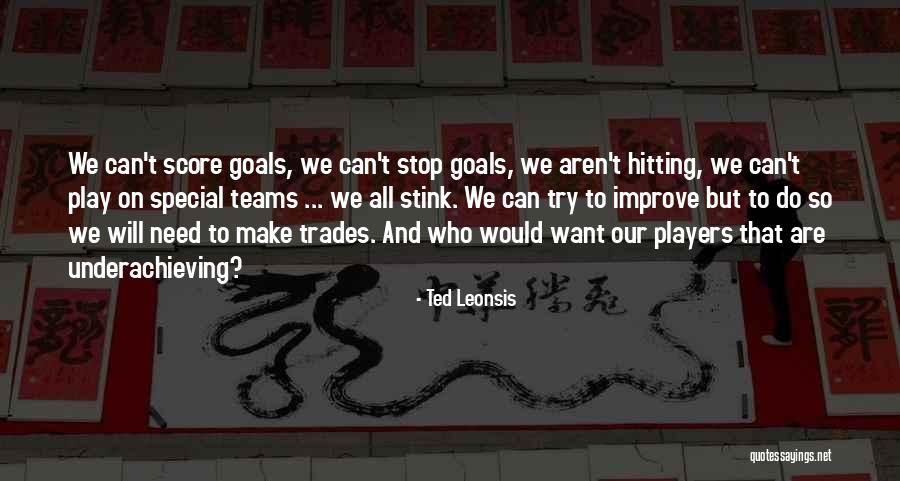 We can't score goals, we can't stop goals, we aren't hitting, we can't play on special teams ... we all stink. We can try to improve but to do so we will need to make trades. And who would want our players that are underachieving? — Ted Leonsis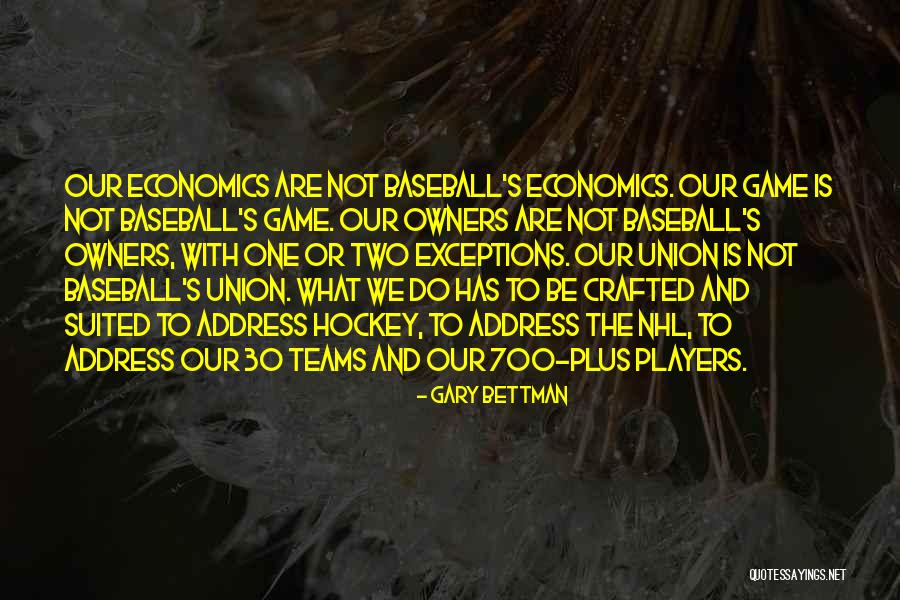 Our economics are not baseball's economics. Our game is not baseball's game. Our owners are not baseball's owners, with one or two exceptions. Our union is not baseball's union. What we do has to be crafted and suited to address hockey, to address the NHL, to address our 30 teams and our 700-plus players. — Gary Bettman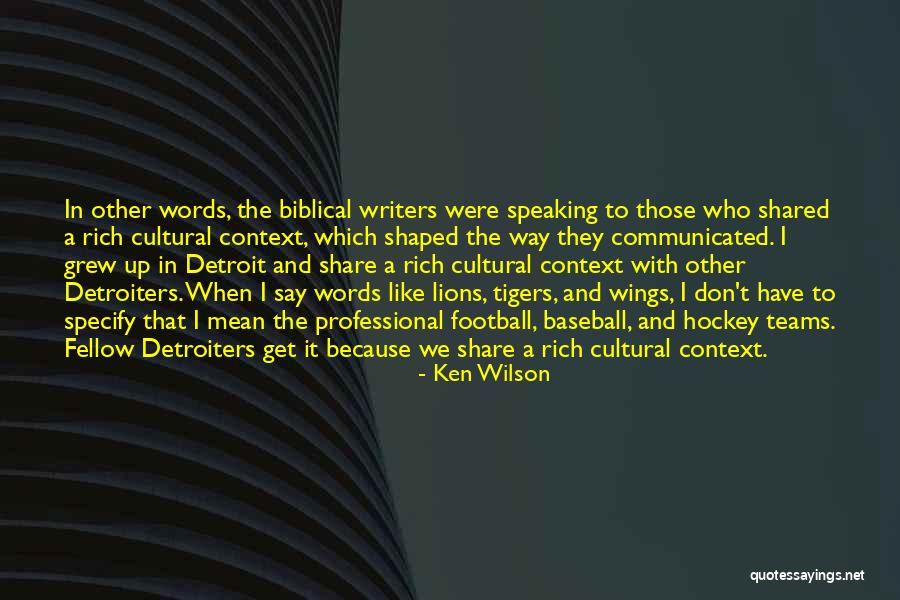 In other words, the biblical writers were speaking to those who shared a rich cultural context, which shaped the way they communicated. I grew up in Detroit and share a rich cultural context with other Detroiters. When I say words like lions, tigers, and wings, I don't have to specify that I mean the professional football, baseball, and hockey teams. Fellow Detroiters get it because we share a rich cultural context. — Ken Wilson