Quotes & Sayings About Hard Work Is The Key To Success
Enjoy reading and share 16 famous quotes about Hard Work Is The Key To Success with everyone.
Top Hard Work Is The Key To Success Quotes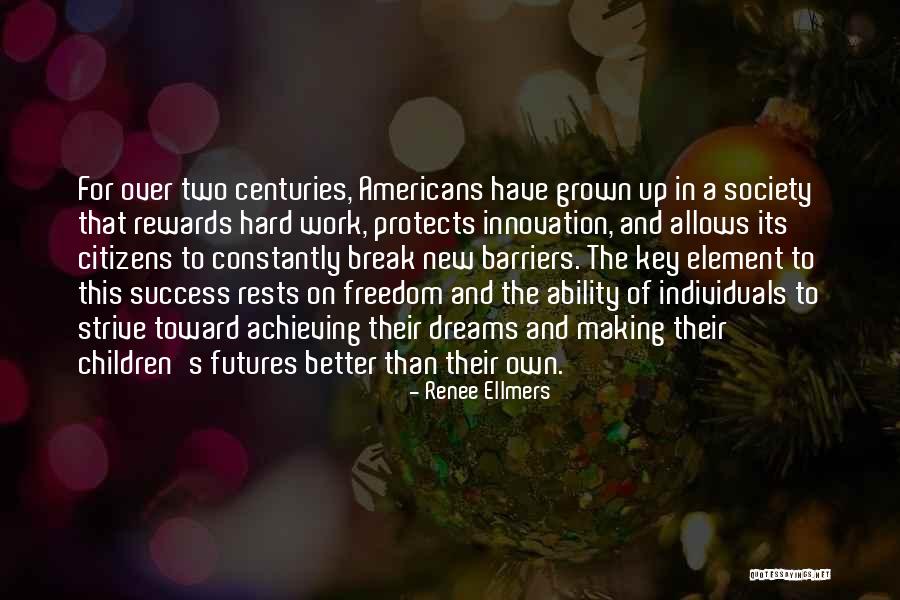 For over two centuries, Americans have grown up in a society that rewards hard work, protects innovation, and allows its citizens to constantly break new barriers. The key element to this success rests on freedom and the ability of individuals to strive toward achieving their dreams and making their children's futures better than their own. — Renee Ellmers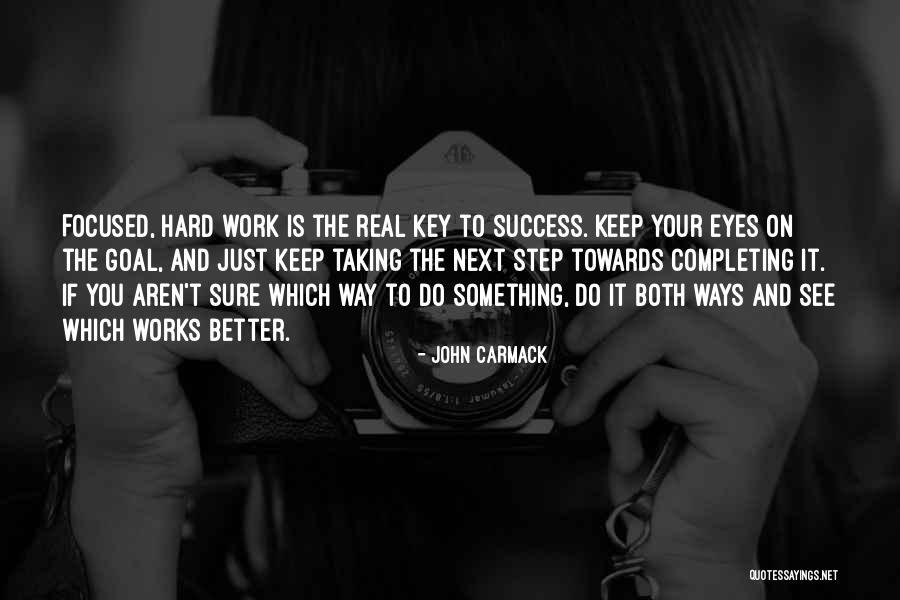 Focused, hard work is the real key to success. Keep your eyes on the goal, and just keep taking the next step towards completing it. If you aren't sure which way to do something, do it both ways and see which works better. — John Carmack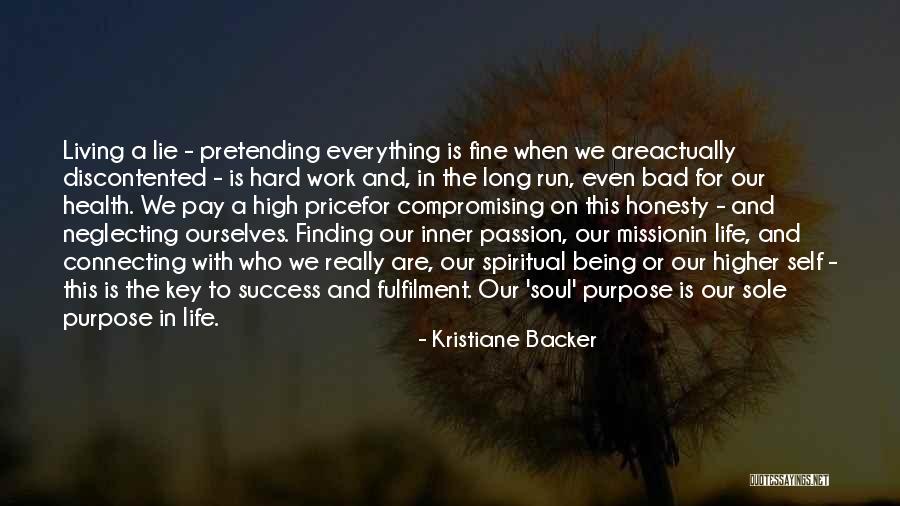 Living a lie - pretending everything is fine when we are
actually discontented - is hard work and, in the long run, even bad for our health. We pay a high price
for compromising on this honesty - and neglecting ourselves. Finding our inner passion, our mission
in life, and connecting with who we really are, our spiritual being or our higher self - this is the key to success and fulfilment. Our 'soul' purpose is our sole purpose in life. — Kristiane Backer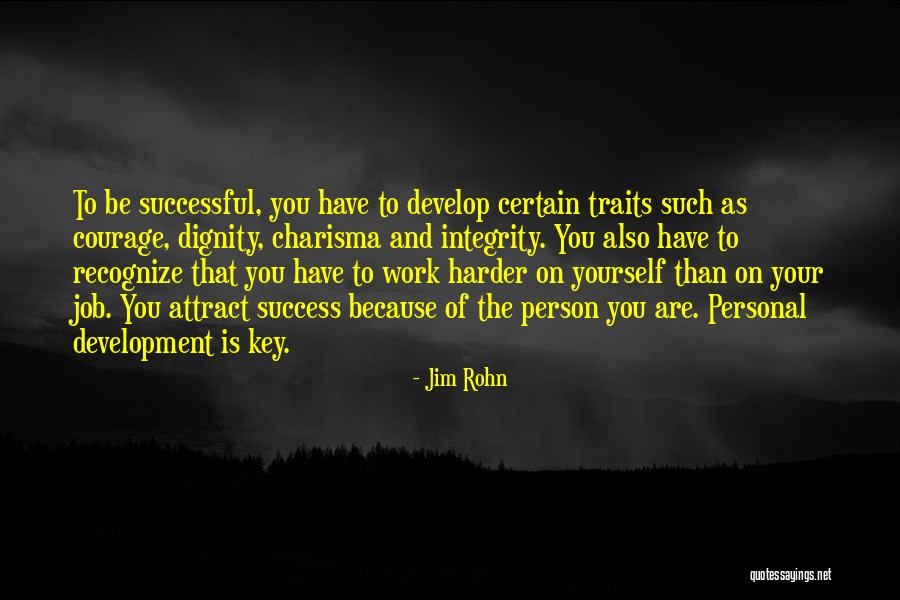 To be successful, you have to develop certain traits such as courage, dignity, charisma and integrity. You also have to recognize that you have to work harder on yourself than on your job. You attract success because of the person you are. Personal development is key. — Jim Rohn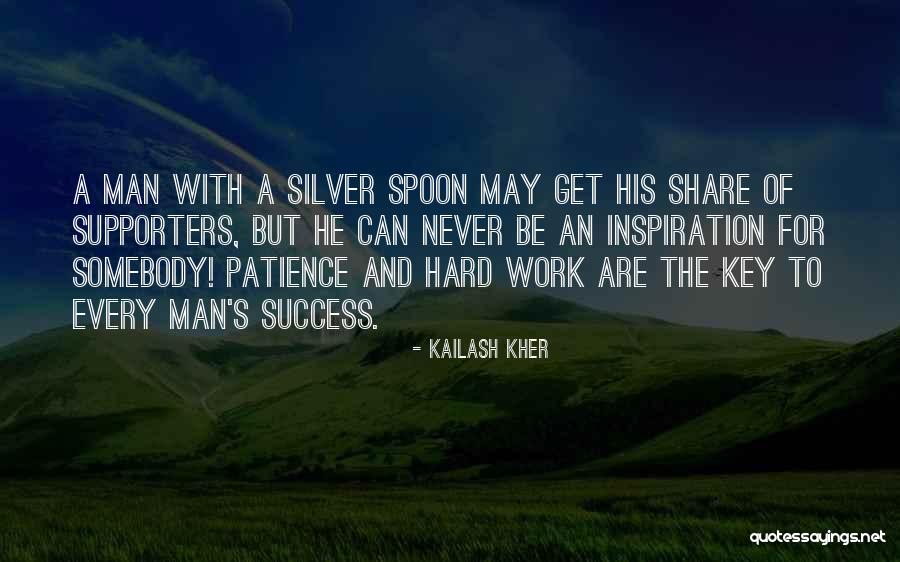 A man with a silver spoon may get his share of supporters, but he can never be an inspiration for somebody! Patience and hard work are the key to every man's success. — Kailash Kher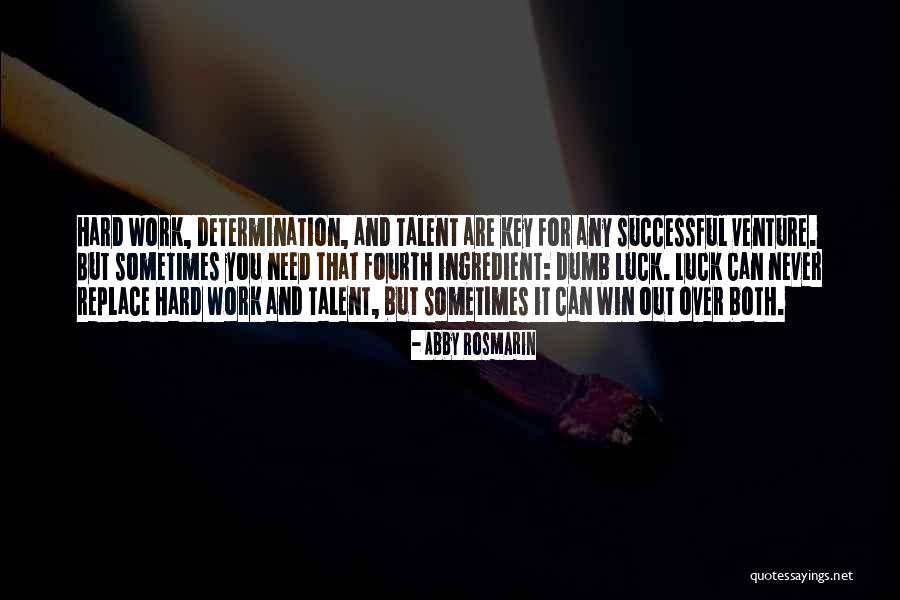 Hard work, determination, and talent are key for any successful venture. But sometimes you need that fourth ingredient: dumb luck. Luck can never replace hard work and talent, but sometimes it can win out over both. — Abby Rosmarin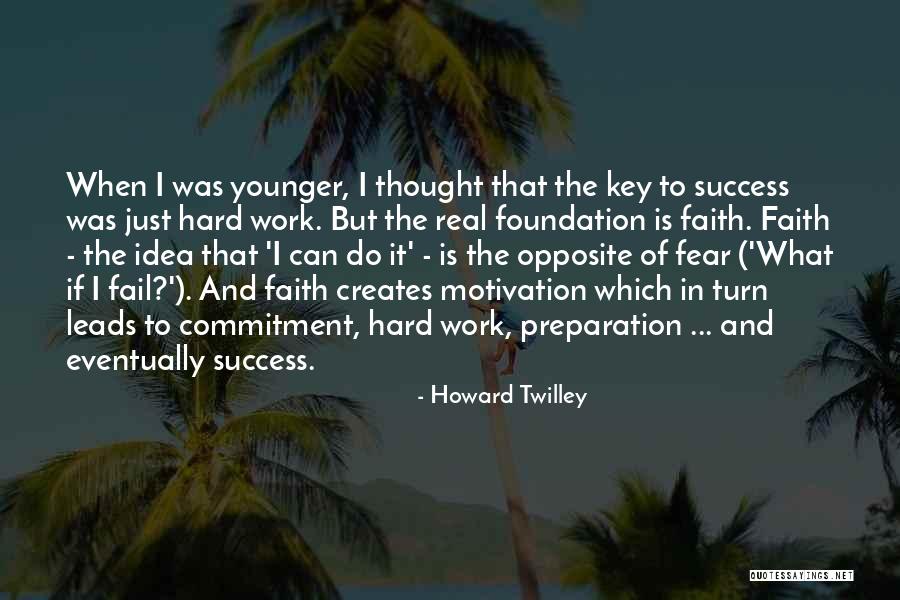 When I was younger, I thought that the key to success was just hard work. But the real foundation is faith. Faith - the idea that 'I can do it' - is the opposite of fear ('What if I fail?'). And faith creates motivation which in turn leads to commitment, hard work, preparation ... and eventually success. — Howard Twilley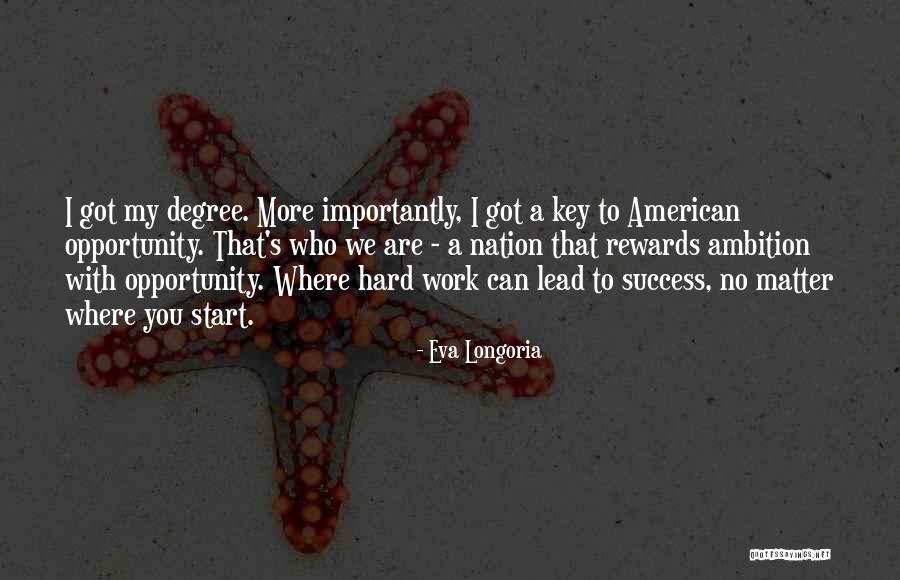 I got my degree. More importantly, I got a key to American opportunity. That's who we are - a nation that rewards ambition with opportunity. Where hard work can lead to success, no matter where you start. — Eva Longoria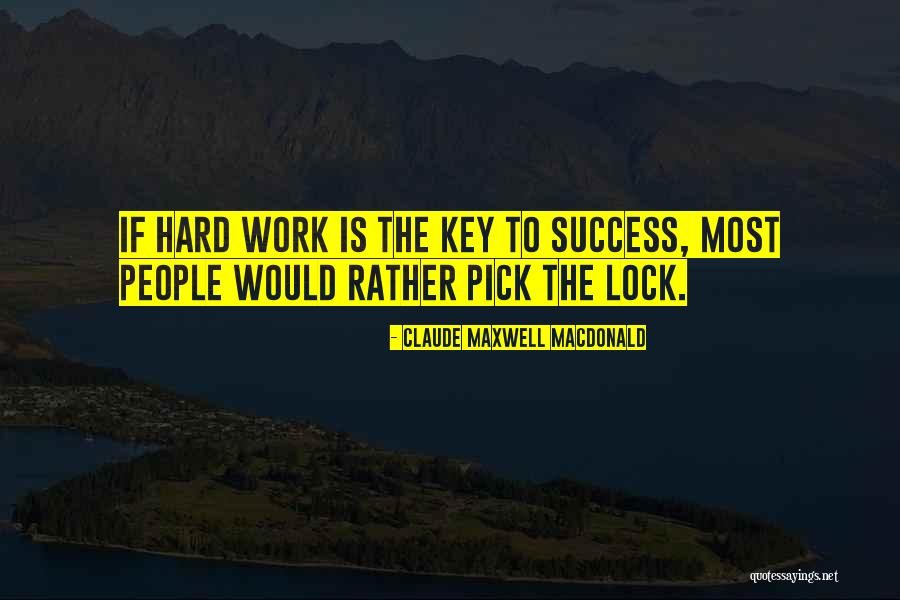 If hard work is the key to success, most people would rather pick the lock. — Claude Maxwell MacDonald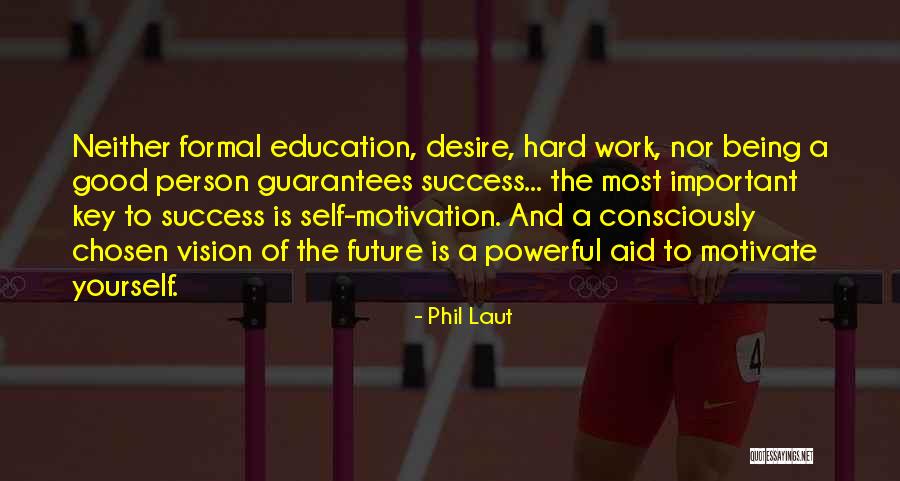 Neither formal education, desire, hard work, nor being a good person guarantees success... the most important key to success is self-motivation. And a consciously chosen vision of the future is a powerful aid to motivate yourself. — Phil Laut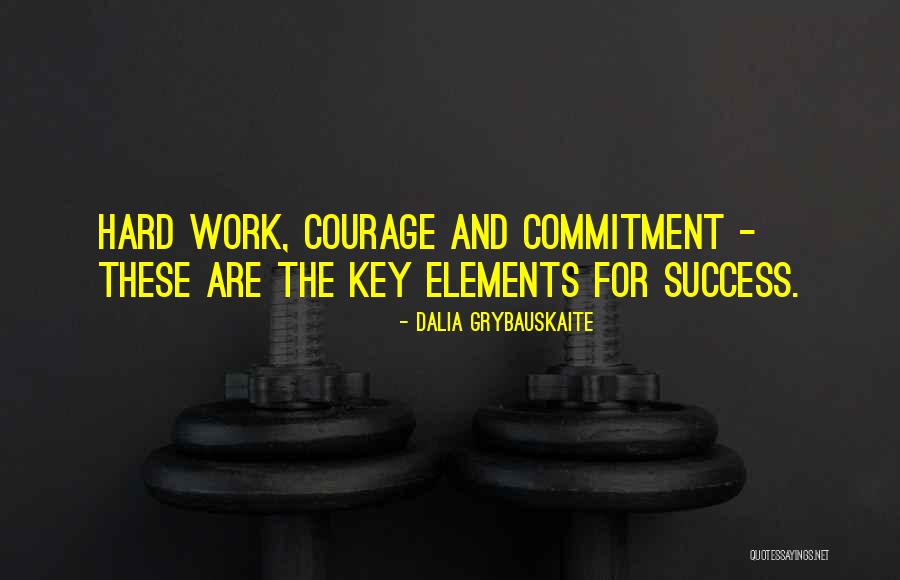 Hard work, courage and commitment - these are the key elements for success. — Dalia Grybauskaite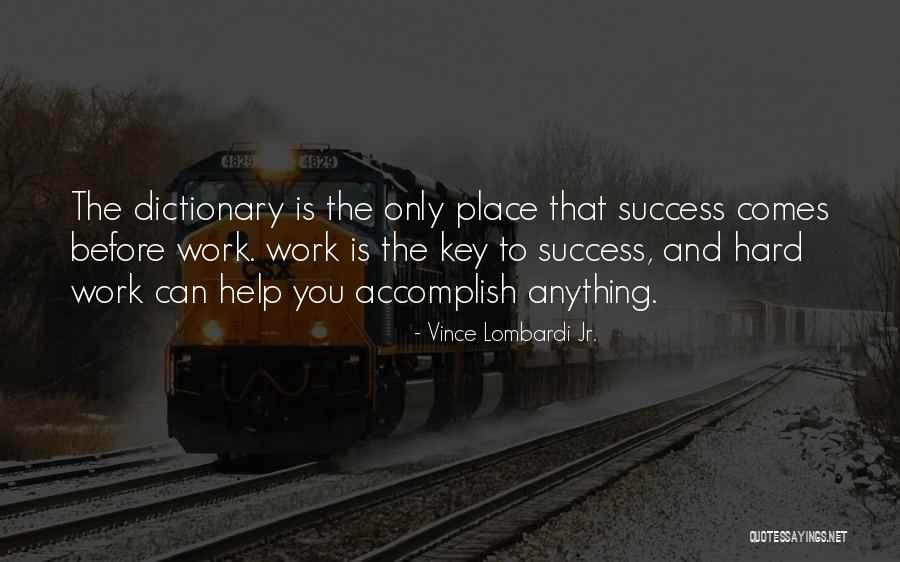 The dictionary is the only place that success comes before work. work is the key to success, and hard work can help you accomplish anything. — Vince Lombardi Jr.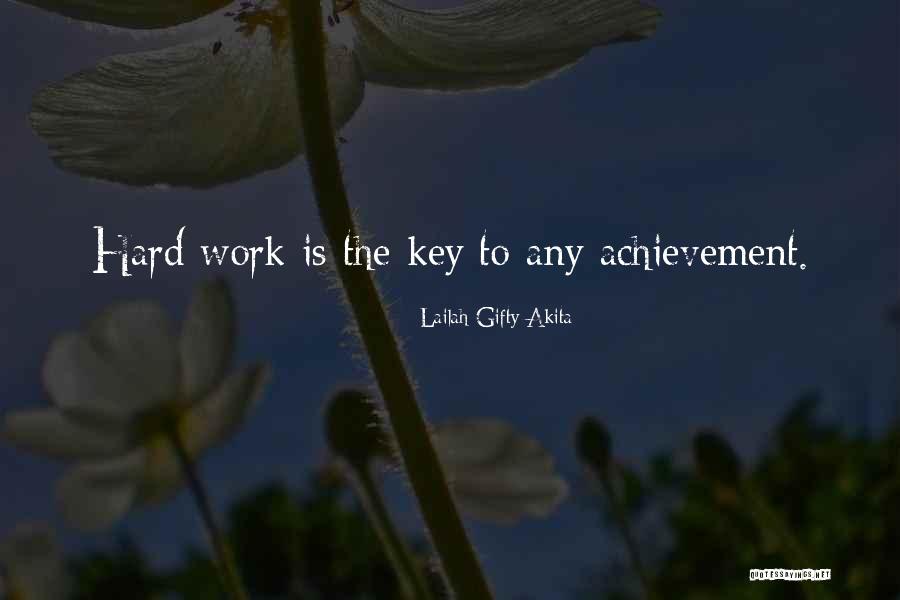 Hard work is the key to any achievement. — Lailah Gifty Akita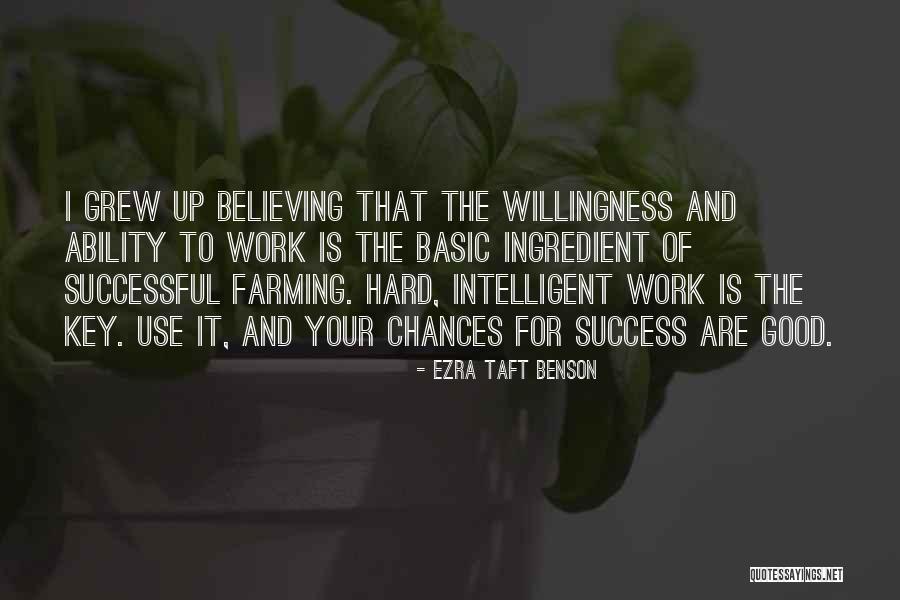 I grew up believing that the willingness and ability to work is the basic ingredient of successful farming. Hard, intelligent work is the key. Use it, and your chances for success are good. — Ezra Taft Benson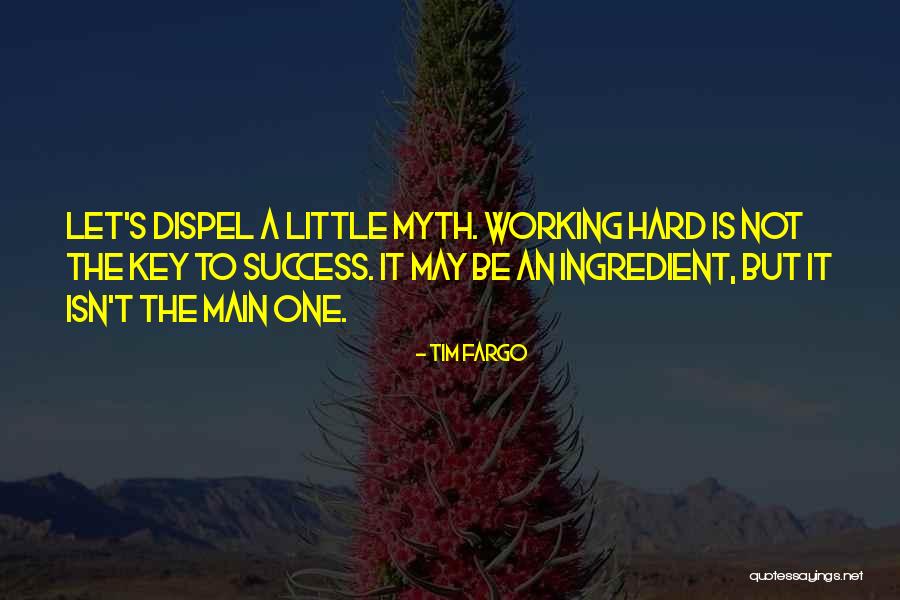 Let's dispel a little myth. Working hard is NOT the key to success. It may be an ingredient, but it isn't the main one. — Tim Fargo