Goodbye Yesterday Quotes & Sayings
Enjoy reading and share 10 famous quotes about Goodbye Yesterday with everyone.
Top Goodbye Yesterday Quotes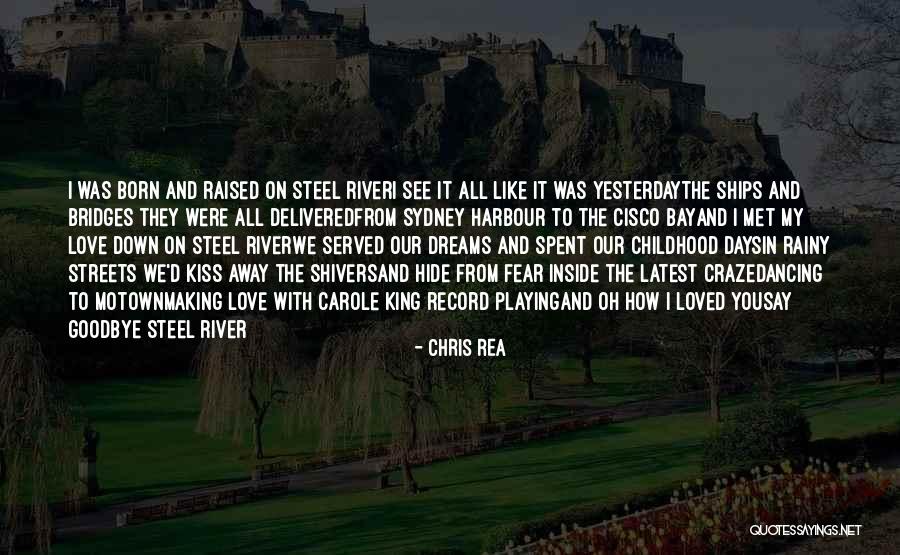 I was born and raised on steel river
I see it all like it was yesterday
The ships and bridges they were all delivered
From Sydney harbour to the Cisco bay
And I met my love down on steel river
We served our dreams and spent our childhood days
In rainy streets we'd kiss away the shivers
And hide from fear inside the latest craze
Dancing to Motown
Making love with Carole King record playing
And oh how I loved you
Say goodbye steel river — Chris Rea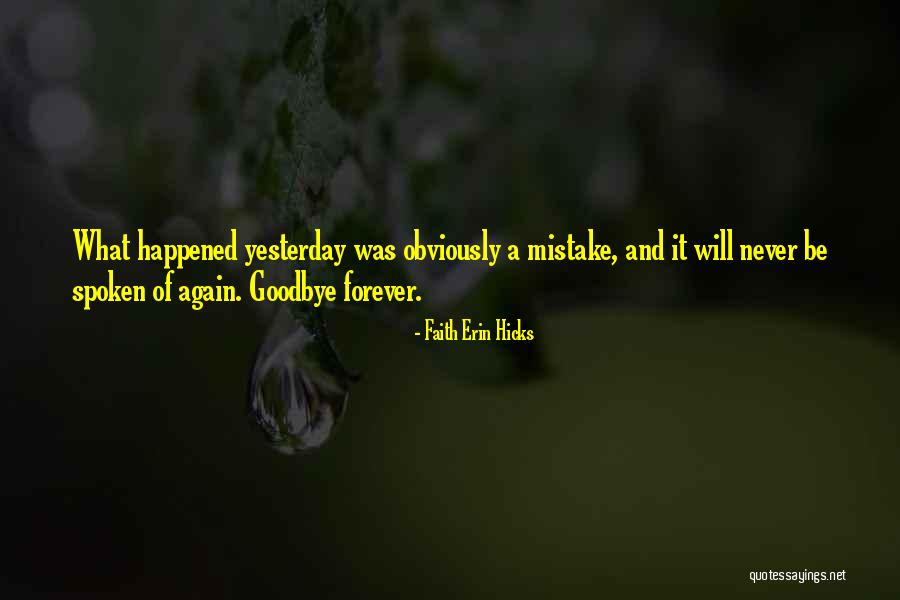 What happened yesterday was obviously a mistake, and it will never be spoken of again. Goodbye forever. — Faith Erin Hicks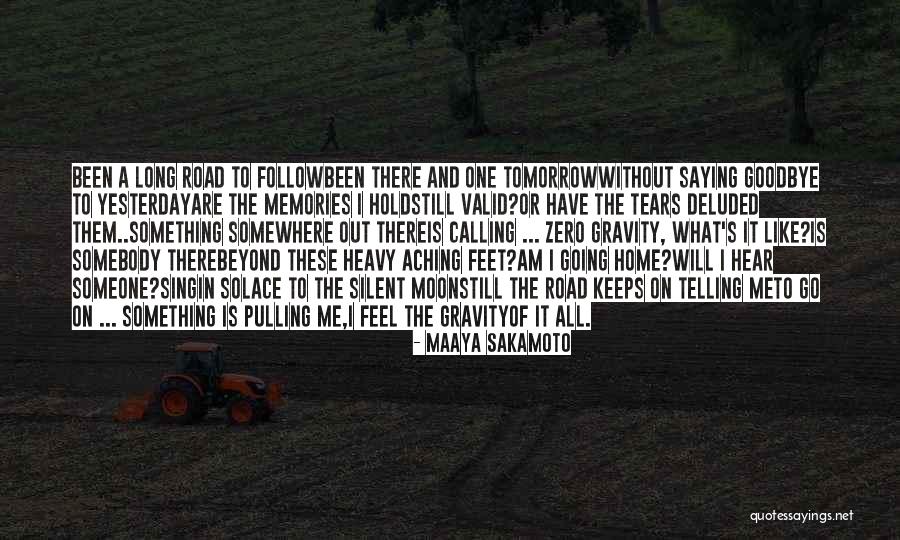 Been a long road to follow
Been there and one tomorrow
Without saying goodbye to yesterday
Are the memories I hold
Still valid?
Or have the tears deluded them..
Something somewhere out there
Is calling ...
Zero Gravity,
What's it like?
Is somebody there
Beyond these heavy aching feet?
Am I going home?
Will I hear someone?
Singin solace to the silent moon
Still the road keeps on telling me
To go on ...
Something is pulling me,
I feel the gravity
Of it all. — Maaya Sakamoto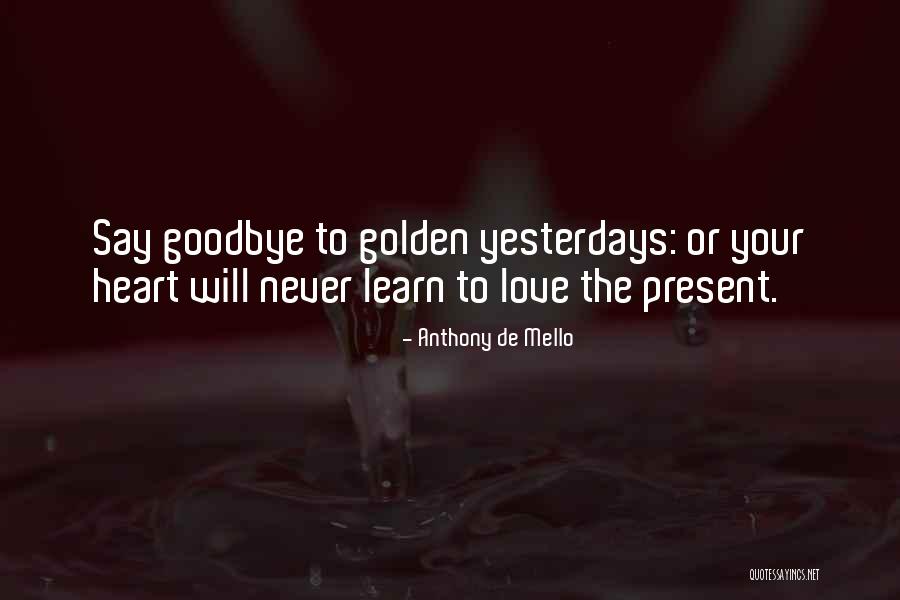 Say goodbye to golden yesterdays: or your heart will never learn to love the present. — Anthony De Mello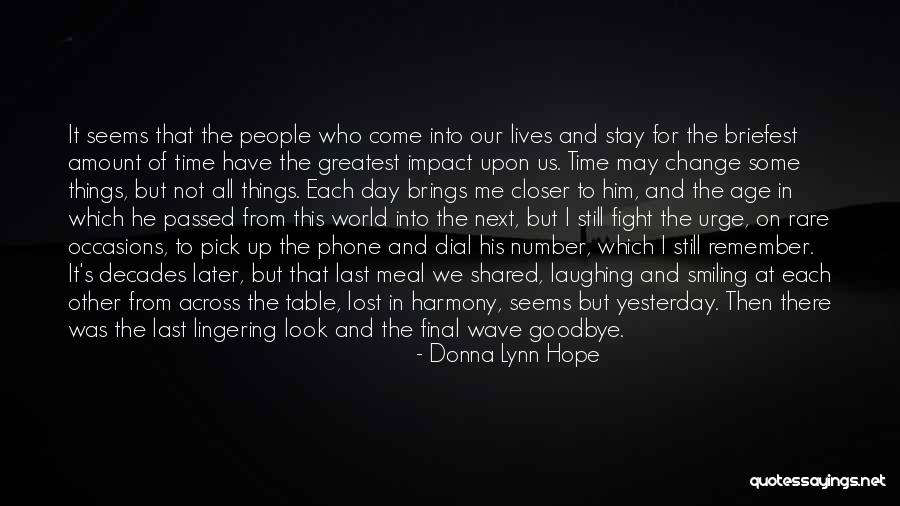 It seems that the people who come into our lives and stay for the briefest amount of time have the greatest impact upon us. Time may change some things, but not all things. Each day brings me closer to him, and the age in which he passed from this world into the next, but I still fight the urge, on rare occasions, to pick up the phone and dial his number, which I still remember. It's decades later, but that last meal we shared, laughing and smiling at each other from across the table, lost in harmony, seems but yesterday. Then there was the last lingering look and the final wave goodbye. — Donna Lynn Hope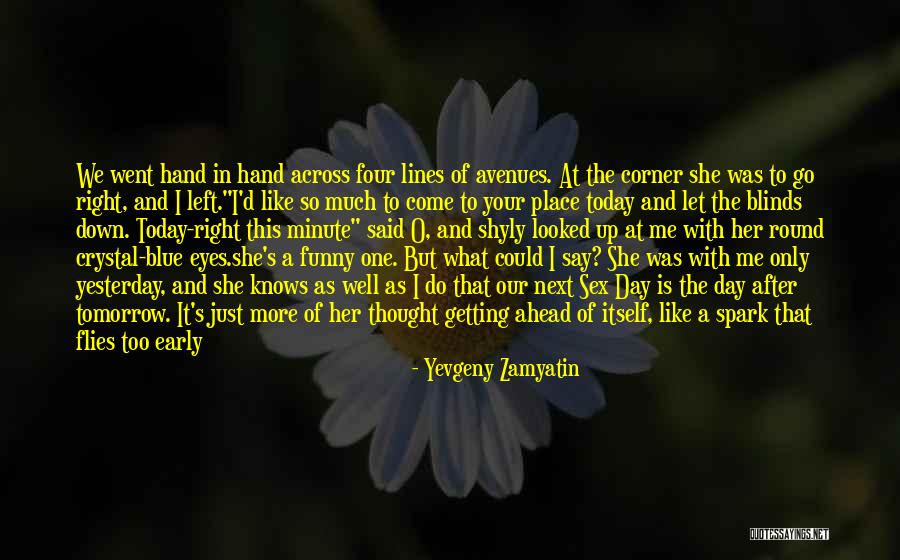 We went hand in hand across four lines of avenues. At the corner she was to go right, and I left.
"I'd like so much to come to your place today and let the blinds down. Today-right this minute" said O, and shyly looked up at me with her round crystal-blue eyes.
she's a funny one. But what could I say? She was with me only yesterday, and she knows as well as I do that our next Sex Day is the day after tomorrow. It's just more of her thought getting ahead of itself, like a spark that flies too early in the ignition, which can do some harm at times.
Saying goodbye, I kissed her twice-no, I'll tell the truth-three times on those wonderful blue eyes of hers that not the least little cloud ever troubled. — Yevgeny Zamyatin
I love you more than songs can say, but I can't keep running after yesterday ... — John Mayer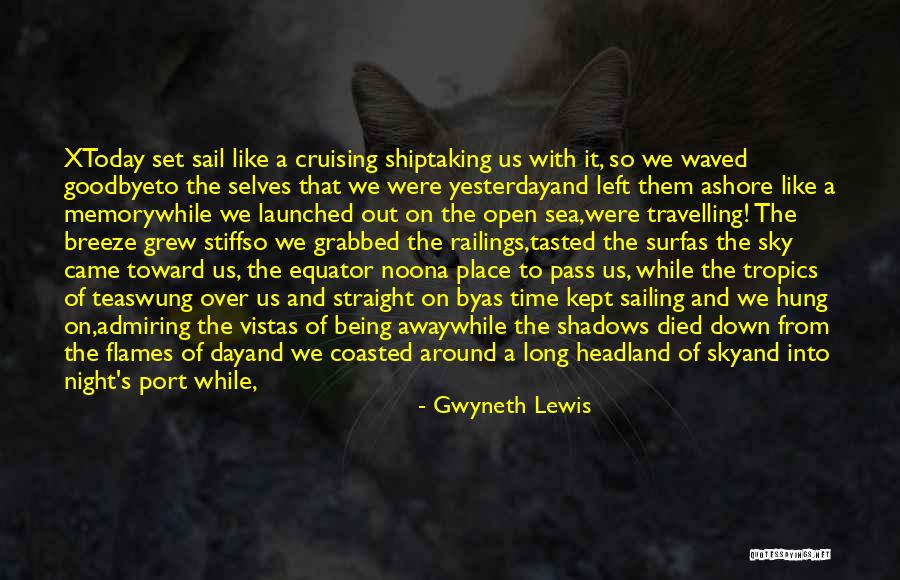 X
Today set sail like a cruising ship
taking us with it, so we waved goodbye
to the selves that we were yesterday
and left them ashore like a memory
while we launched out on the open sea,
were travelling! The breeze grew stiff
so we grabbed the railings,tasted the surf
as the sky came toward us, the equator noon
a place to pass us, while the tropics of tea
swung over us and straight on by
as time kept sailing and we hung on,
admiring the vistas of being away
while the shadows died down from the flames of day
and we coasted around a long headland of sky
and into night's port while, out in the bay
tomorrow called out like a ringing buoy. — Gwyneth Lewis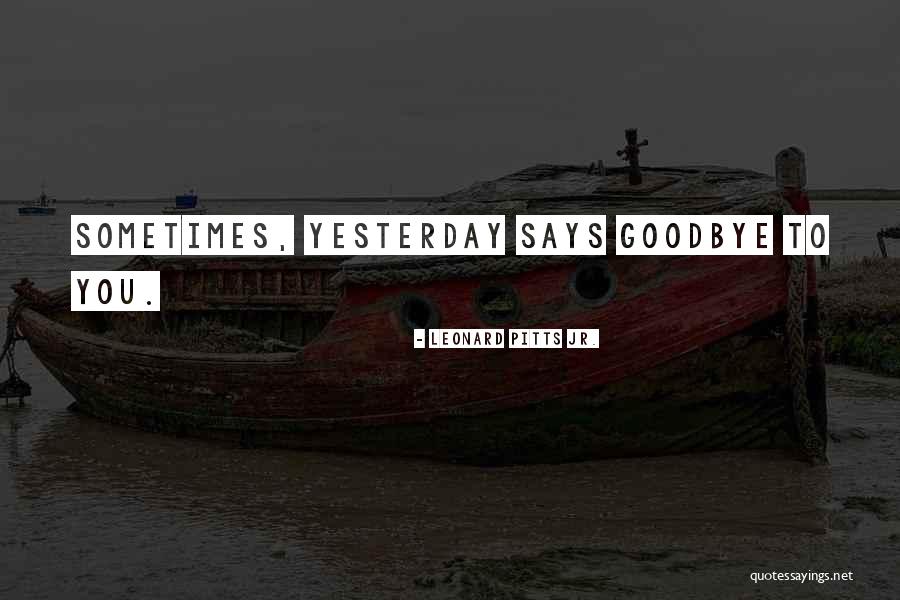 Sometimes, yesterday says goodbye to you. — Leonard Pitts Jr.