Good Glamour Quotes & Sayings
Enjoy reading and share 24 famous quotes about Good Glamour with everyone.
Whether the vessel is a legal document or a rap song, language is often chosen ot exclude. To use a scholarly phrase, "discourse communities" are often gated,so it's the good writer's job to offer readers a set of keys. — Roy Peter Clark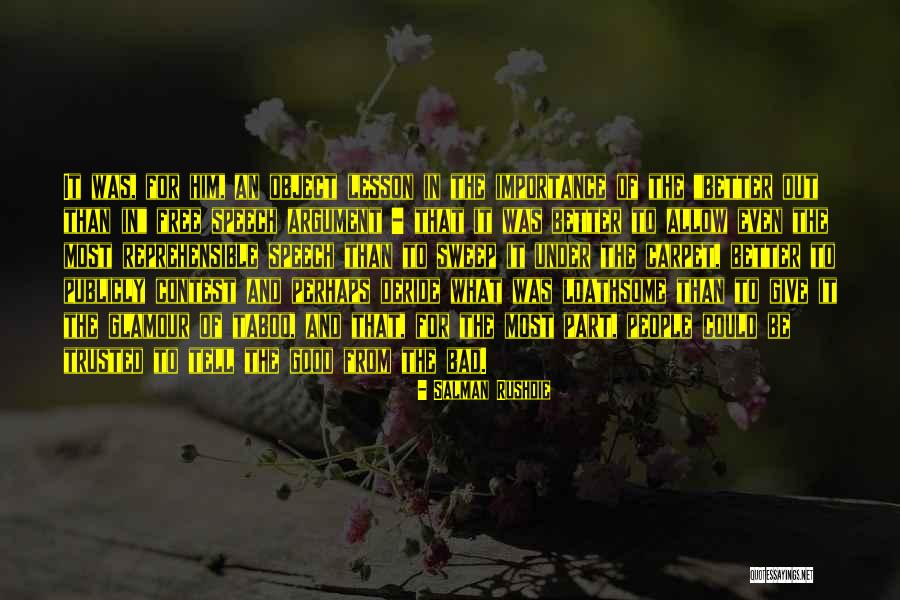 It was, for him, an object lesson in the importance of the "better out than in" free speech argument - that it was better to allow even the most reprehensible speech than to sweep it under the carpet, better to publicly contest and perhaps deride what was loathsome than to give it the glamour of taboo, and that, for the most part, people could be trusted to tell the good from the bad. — Salman Rushdie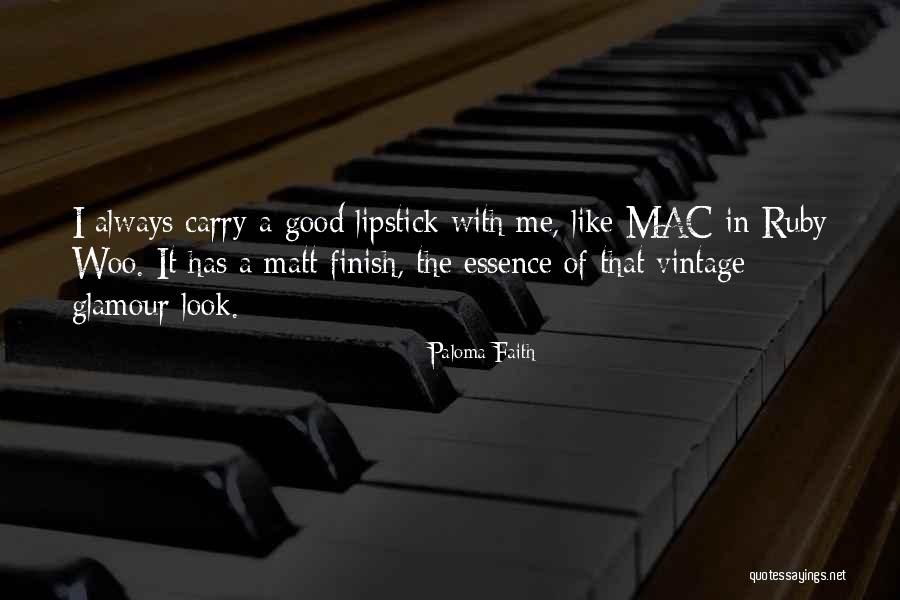 I always carry a good lipstick with me, like MAC in Ruby Woo. It has a matt finish, the essence of that vintage glamour look. — Paloma Faith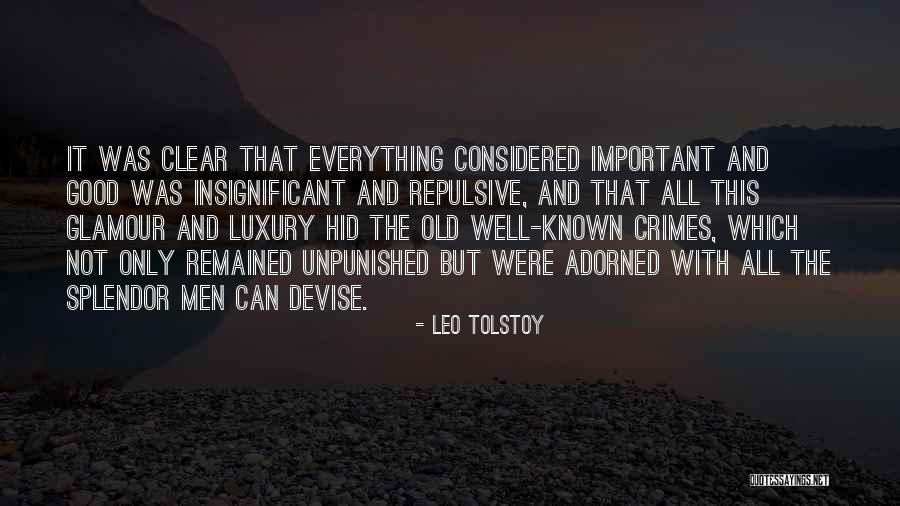 It was clear that everything considered important and good was insignificant and repulsive, and that all this glamour and luxury hid the old well-known crimes, which not only remained unpunished but were adorned with all the splendor men can devise. — Leo Tolstoy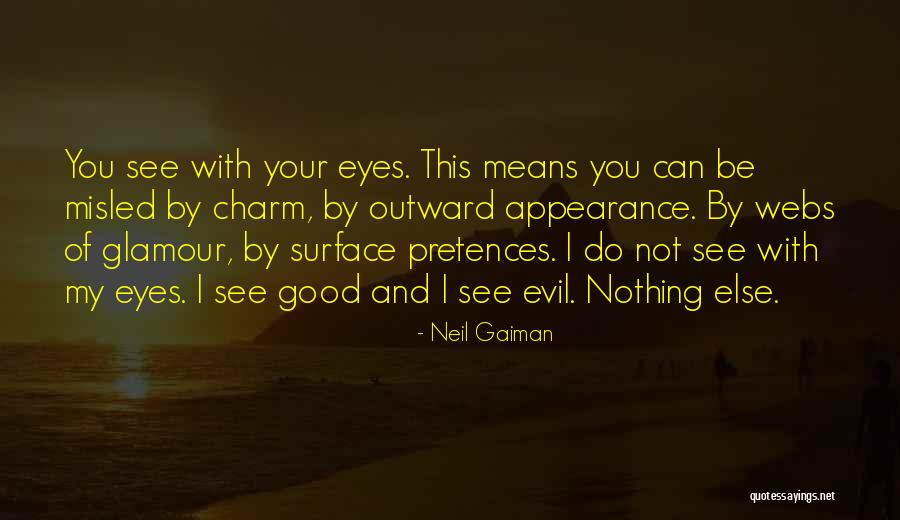 You see with your eyes. This means you can be misled by charm, by outward appearance. By webs of glamour, by surface pretences. I do not see with my eyes. I see good and I see evil. Nothing else. — Neil Gaiman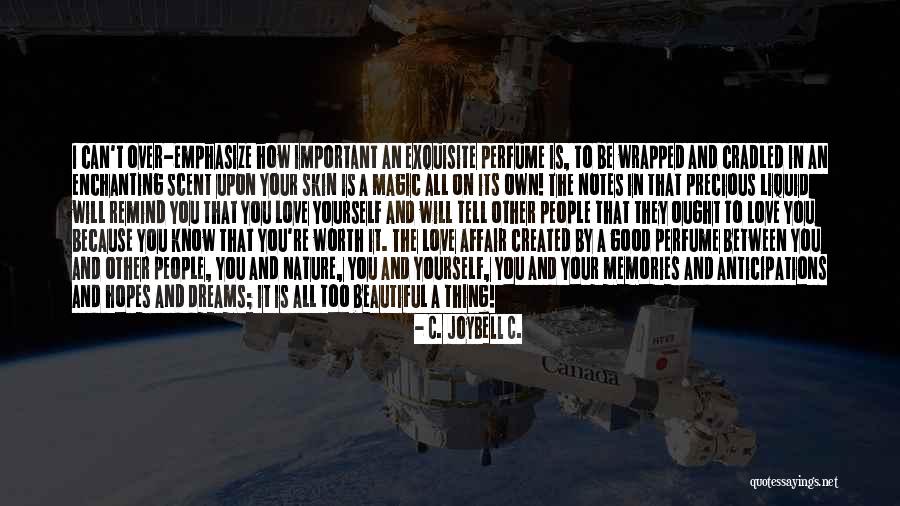 I can't over-emphasize how important an exquisite perfume is, to be wrapped and cradled in an enchanting scent upon your skin is a magic all on its own! The notes in that precious liquid will remind you that you love yourself and will tell other people that they ought to love you because you know that you're worth it. The love affair created by a good perfume between you and other people, you and nature, you and yourself, you and your memories and anticipations and hopes and dreams; it is all too beautiful a thing! — C. JoyBell C.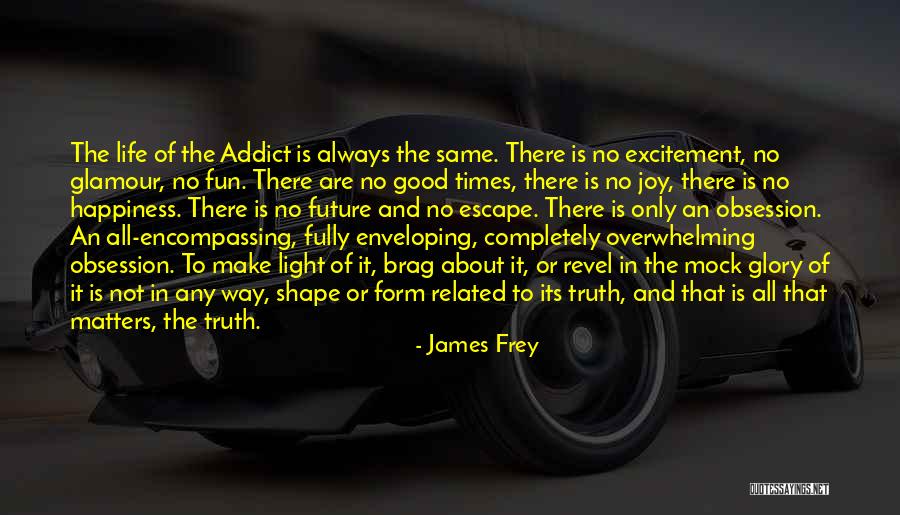 The life of the Addict is always the same. There is no excitement, no glamour, no fun. There are no good times, there is no joy, there is no happiness. There is no future and no escape. There is only an obsession. An all-encompassing, fully enveloping, completely overwhelming obsession. To make light of it, brag about it, or revel in the mock glory of it is not in any way, shape or form related to its truth, and that is all that matters, the truth. — James Frey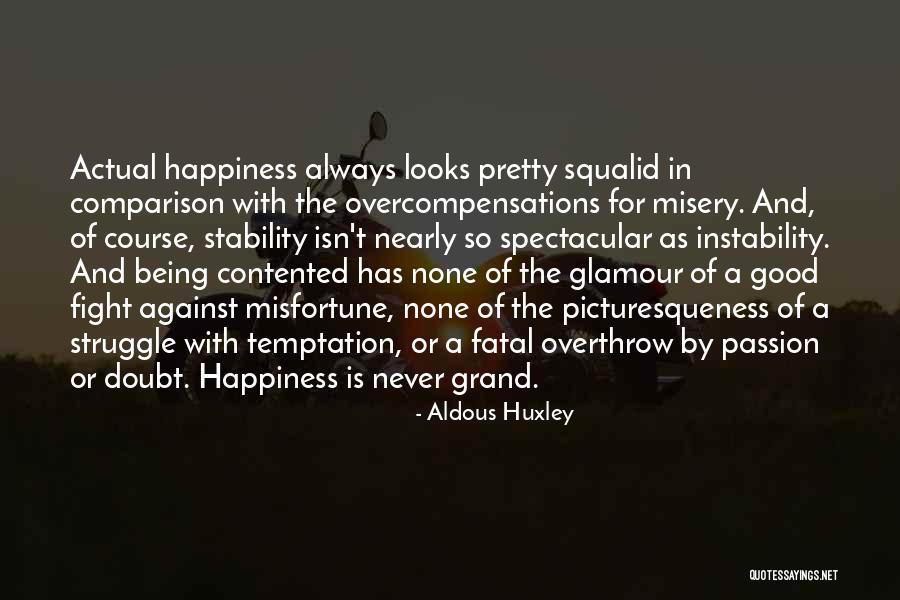 Actual happiness always looks pretty squalid in comparison with the overcompensations for misery. And, of course, stability isn't nearly so spectacular as instability. And being contented has none of the glamour of a good fight against misfortune, none of the picturesqueness of a struggle with temptation, or a fatal overthrow by passion or doubt. Happiness is never grand. — Aldous Huxley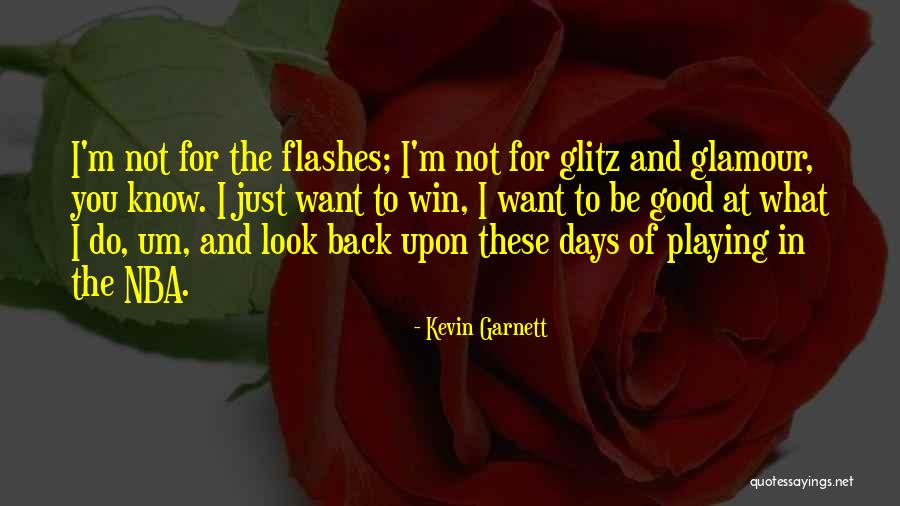 I'm not for the flashes; I'm not for glitz and glamour, you know. I just want to win, I want to be good at what I do, um, and look back upon these days of playing in the NBA. — Kevin Garnett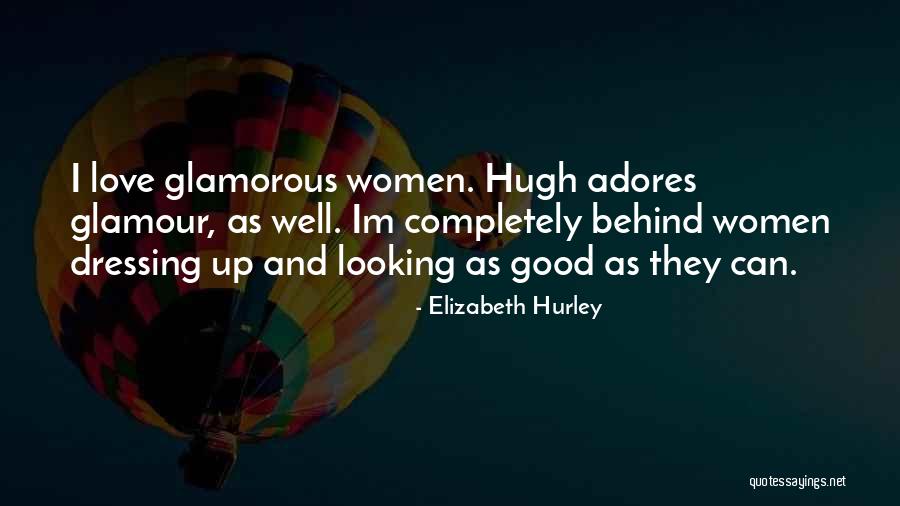 I love glamorous women. Hugh adores glamour, as well. Im completely behind women dressing up and looking as good as they can. — Elizabeth Hurley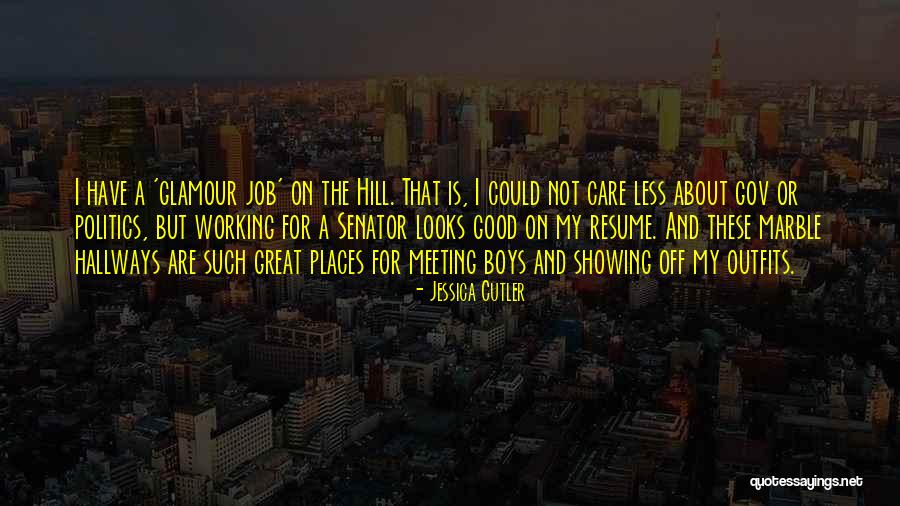 I have a 'glamour job' on the Hill. That is, I could not care less about gov or politics, but working for a Senator looks good on my resume. And these marble hallways are such great places for meeting boys and showing off my outfits. — Jessica Cutler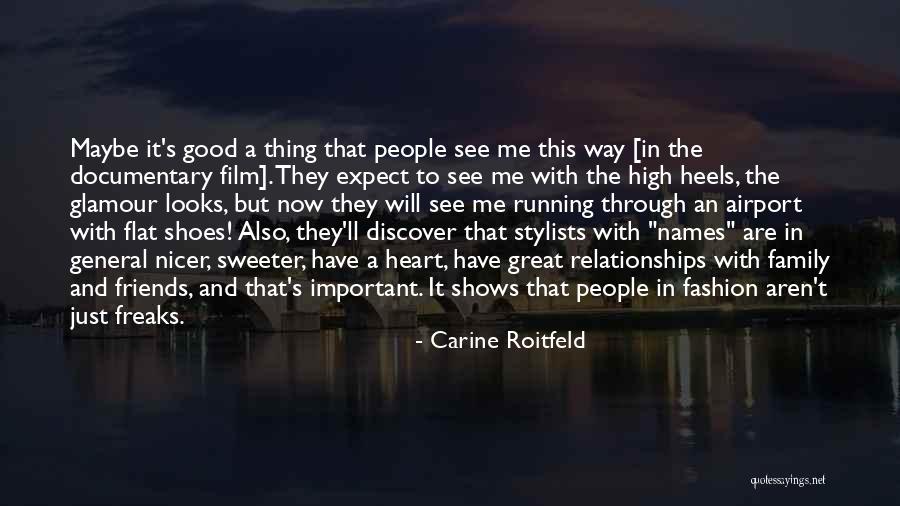 Maybe it's good a thing that people see me this way [in the documentary film]. They expect to see me with the high heels, the glamour looks, but now they will see me running through an airport with flat shoes! Also, they'll discover that stylists with "names" are in general nicer, sweeter, have a heart, have great relationships with family and friends, and that's important. It shows that people in fashion aren't just freaks. — Carine Roitfeld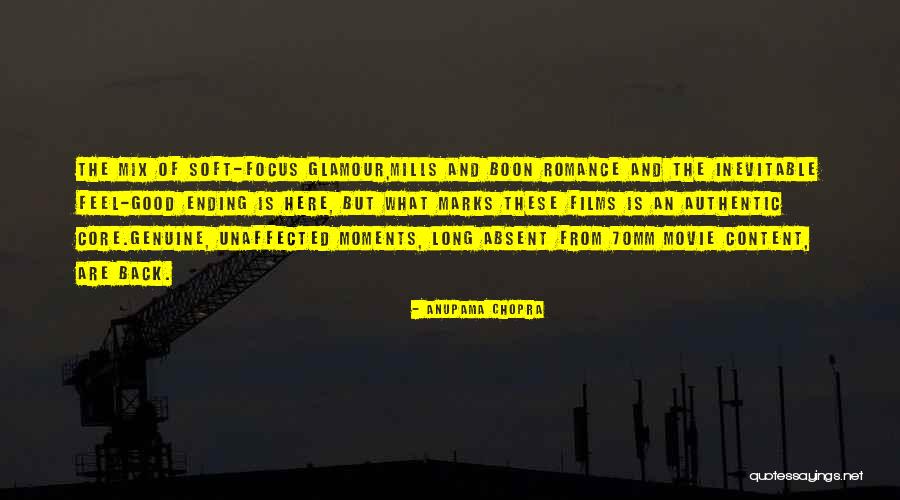 The mix of soft-focus glamour,Mills and Boon romance and the inevitable feel-good ending is here, but what marks these films is an authentic core.Genuine, unaffected moments, long absent from 70mm movie content, are back. — Anupama Chopra
It's good to be fit and look good, especially when you are a part of the glamour industry. — Mona Singh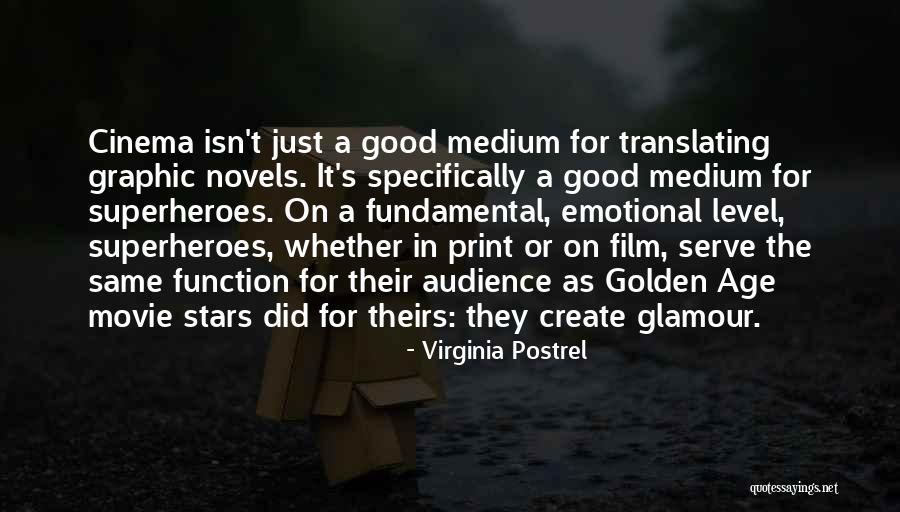 Cinema isn't just a good medium for translating graphic novels. It's specifically a good medium for superheroes. On a fundamental, emotional level, superheroes, whether in print or on film, serve the same function for their audience as Golden Age movie stars did for theirs: they create glamour. — Virginia Postrel
There's a difference between 'glamour' and 'glam rock'. Glam rock, to me, is a bunch of straight, hairy, football-liking lager lads dressed up in mother's castoffs and glamour is a certain sophistication, a certain other-worldliness, a certain unattainableness, which I think we certainly calculate. We believe that a band should be slightly larger than life - you should be transported to an alternate reality. I'm giving you some really good answers here, I'm very proud of myself. — Brian Molko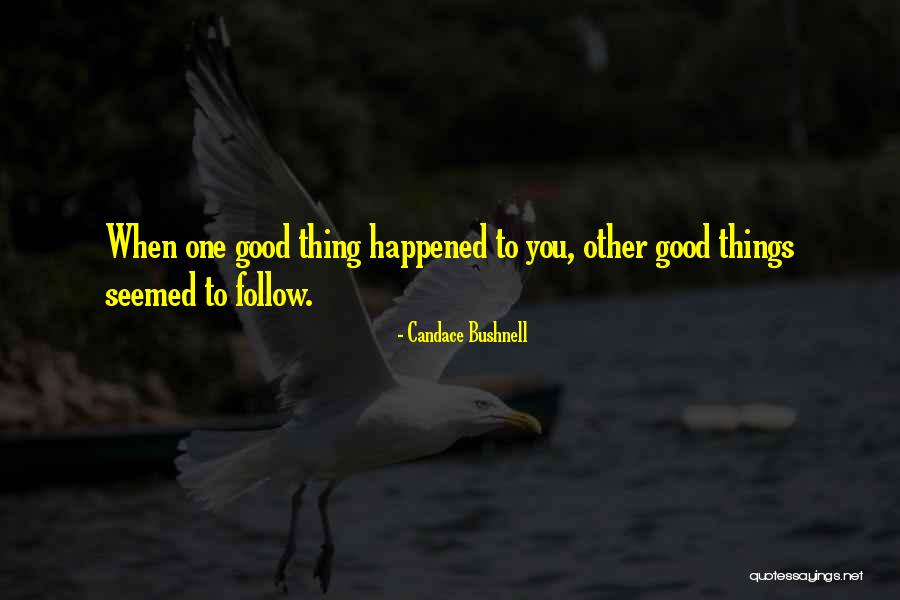 When one good thing happened to you, other good things seemed to follow. — Candace Bushnell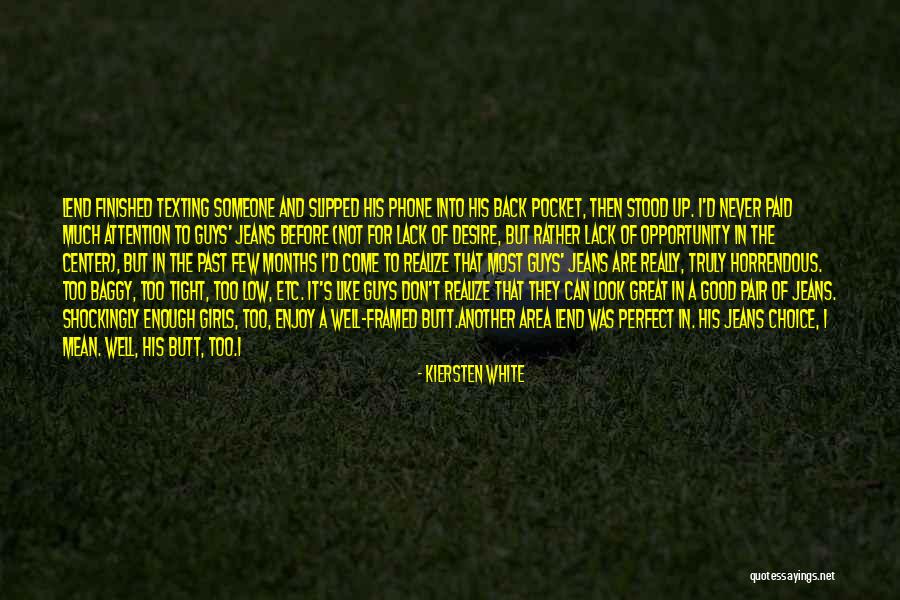 Lend finished texting someone and slipped his phone into his back pocket, then stood up. I'd never paid much attention to guys' jeans before (not for lack of desire, but rather lack of opportunity in the Center), but in the past few months I'd come to realize that most guys' jeans are really, truly horrendous. Too baggy, too tight, too low, etc. It's like guys don't realize that they can look great in a good pair of jeans. Shockingly enough girls, too, enjoy a well-framed butt.
Another area Lend was perfect in. His jeans choice, I mean. Well, his butt, too.
I smiled and stared at his face, watching his two profiles - the glamour one, which fit snugly over his real one. He looked down and caught me staring.
"Evie?"
"You, my dear boyfriend, are kind of beautiful, you know that?"
"That's what all the old ladies tell me before pinching my cheek."
"Which cheek?" I reached out and goosed him. He jumped and swatted my hand away, laughing. — Kiersten White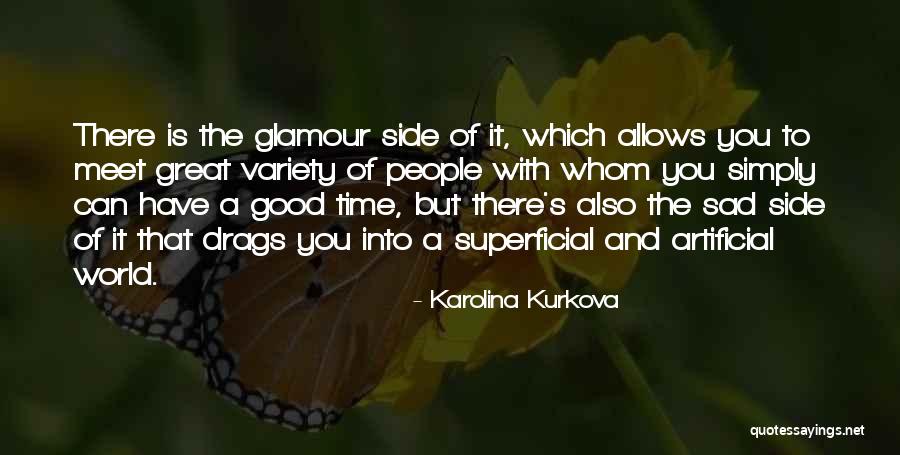 There is the glamour side of it, which allows you to meet great variety of people with whom you simply can have a good time, but there's also the sad side of it that drags you into a superficial and artificial world. — Karolina Kurkova
A good hanging now and then
that entertains folk in the provinces and robs death of its glamour. — Jean-Paul Sartre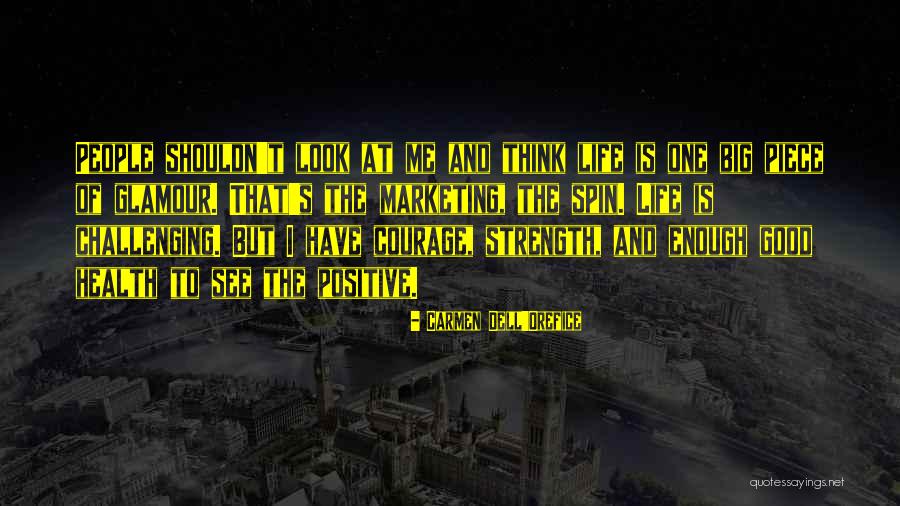 People shouldn't look at me and think life is one big piece of glamour. That's the marketing, the spin. Life is challenging. But I have courage, strength, and enough good health to see the positive. — Carmen Dell'Orefice