Quotes & Sayings About After School Activities
Enjoy reading and share 8 famous quotes about After School Activities with everyone.
Top After School Activities Quotes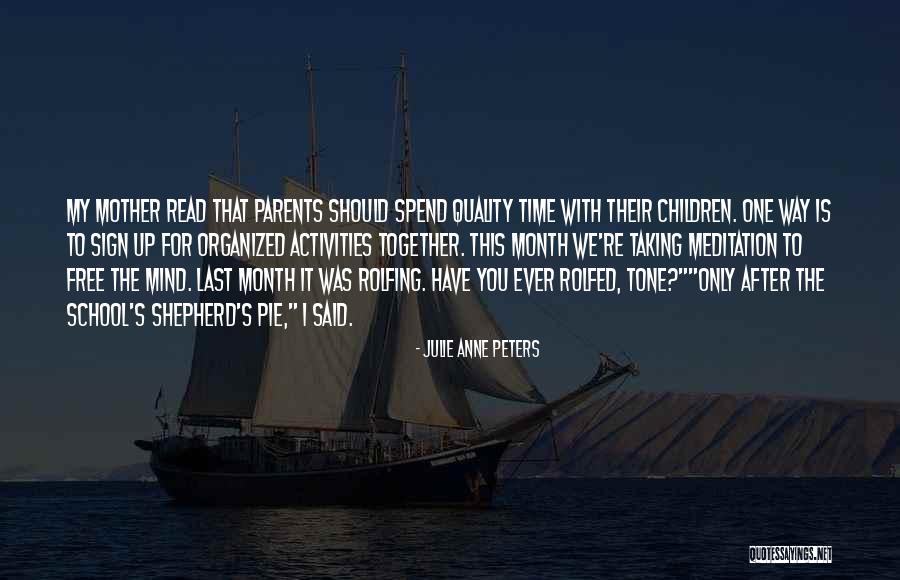 My mother read that parents should spend quality time with their children. One way is to sign up for organized activities together. This month we're taking meditation to free the mind. Last month it was Rolfing. Have you ever Rolfed, Tone?"
"Only after the school's shepherd's pie," I said. — Julie Anne Peters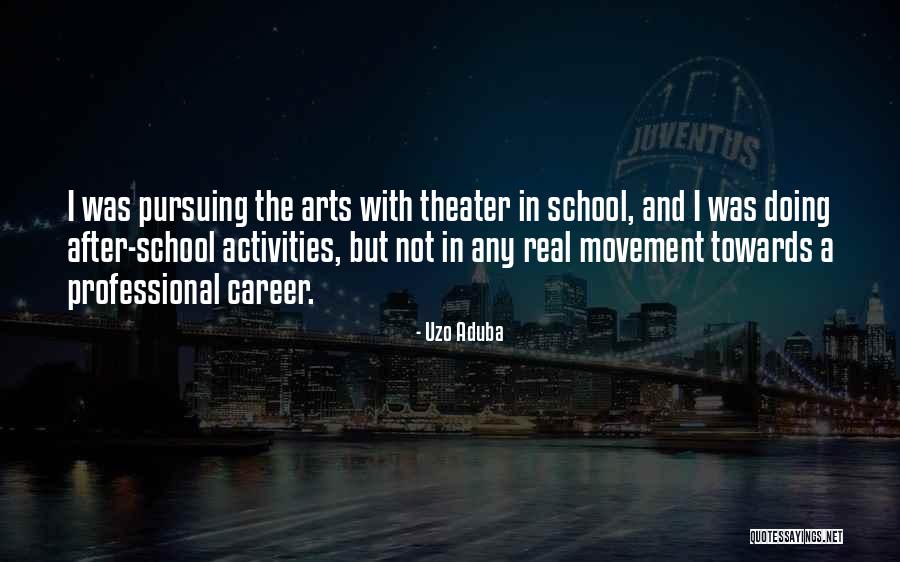 I was pursuing the arts with theater in school, and I was doing after-school activities, but not in any real movement towards a professional career. — Uzo Aduba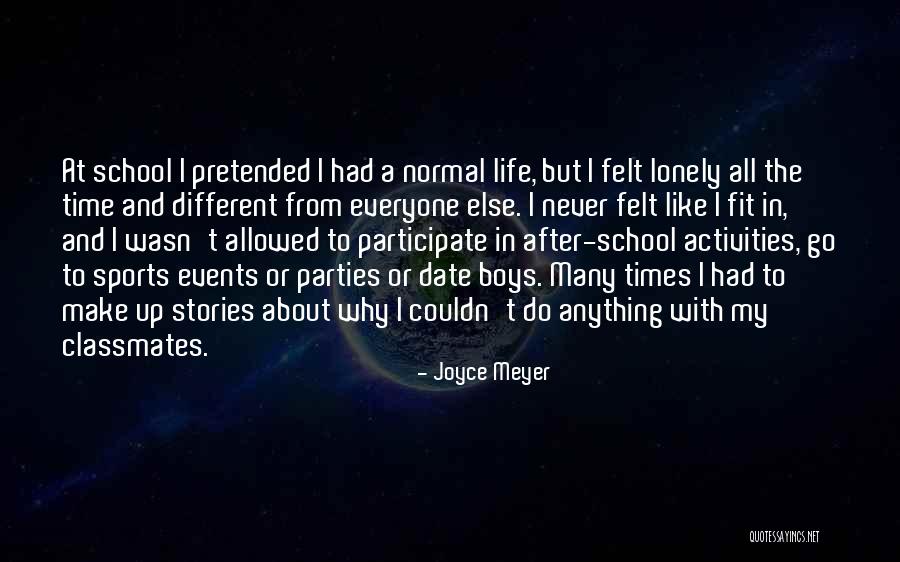 At school I pretended I had a normal life, but I felt lonely all the time and different from everyone else. I never felt like I fit in, and I wasn't allowed to participate in after-school activities, go to sports events or parties or date boys. Many times I had to make up stories about why I couldn't do anything with my classmates. — Joyce Meyer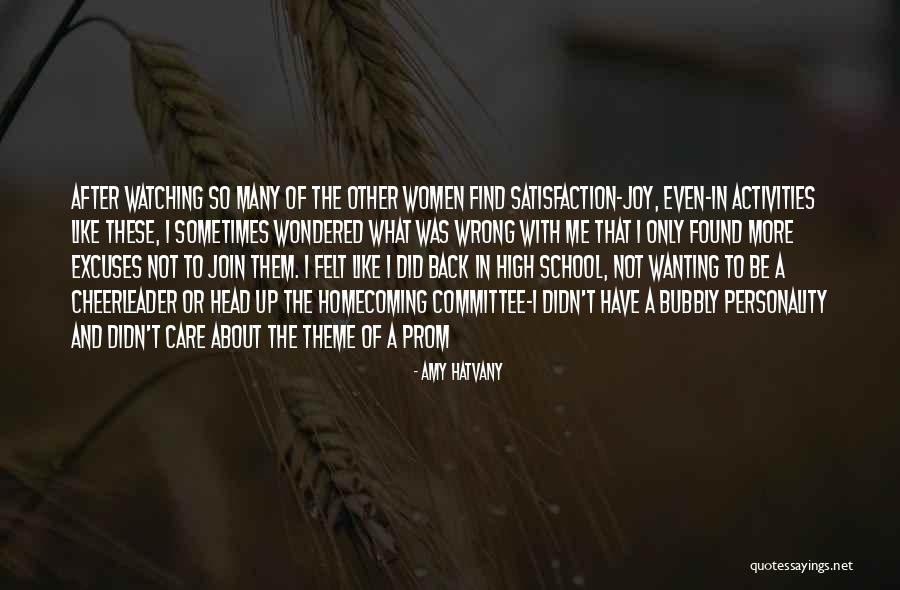 After watching so many of the other women find satisfaction-joy, even-in activities like these, I sometimes wondered what was wrong with me that I only found more excuses not to join them. I felt like I did back in high school, not wanting to be a cheerleader or head up the homecoming committee-I didn't have a bubbly personality and didn't care about the theme of a prom — Amy Hatvany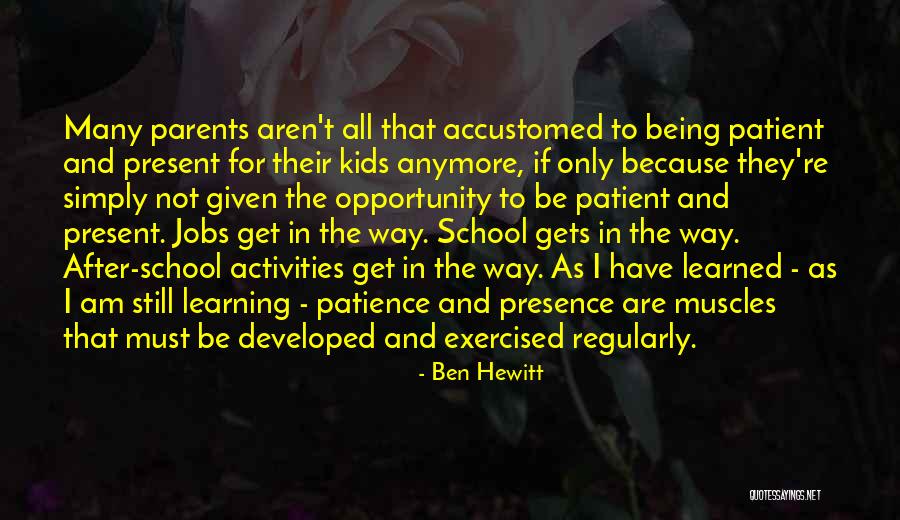 Many parents aren't all that accustomed to being patient and present for their kids anymore, if only because they're simply not given the opportunity to be patient and present. Jobs get in the way. School gets in the way. After-school activities get in the way. As I have learned - as I am still learning - patience and presence are muscles that must be developed and exercised regularly. — Ben Hewitt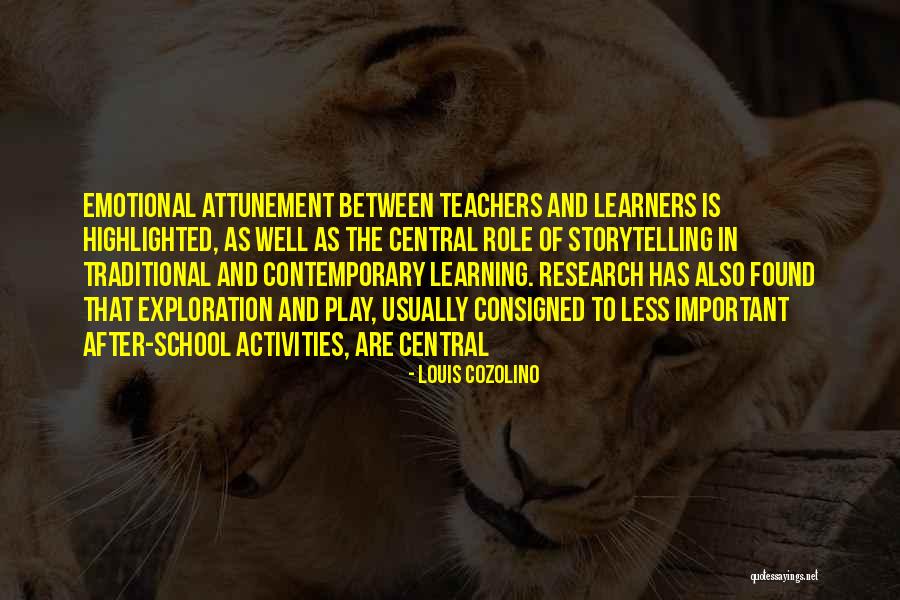 Emotional attunement between teachers and learners is highlighted, as well as the central role of storytelling in traditional and contemporary learning. Research has also found that exploration and play, usually consigned to less important after-school activities, are central — Louis Cozolino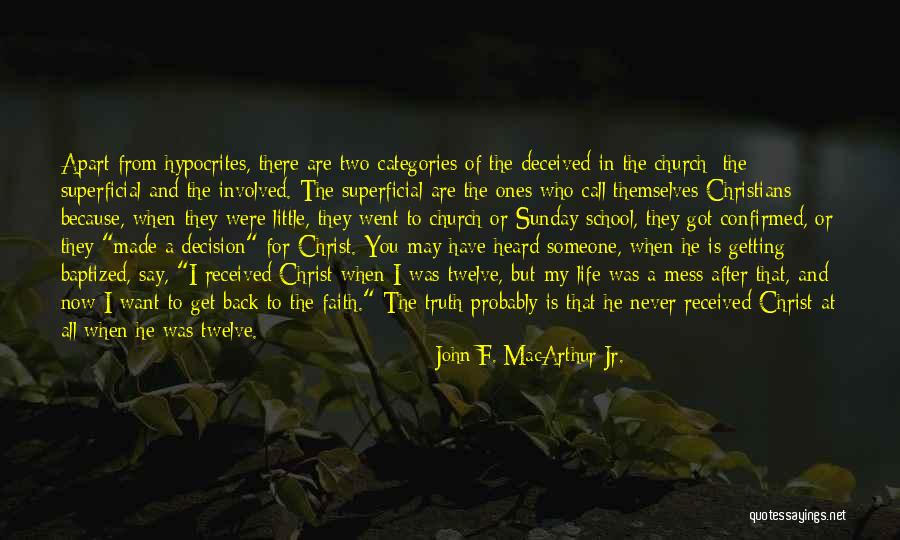 Apart from hypocrites, there are two categories of the deceived in the church: the superficial and the involved. The superficial are the ones who call themselves Christians because, when they were little, they went to church or Sunday school, they got confirmed, or they "made a decision" for Christ. You may have heard someone, when he is getting baptized, say, "I received Christ when I was twelve, but my life was a mess after that, and now I want to get back to the faith." The truth probably is that he never received Christ at all when he was twelve. He went through some superficial religious activity and was deceived into thinking he was saved as a result. The involved who are deceived are a much more subtle and serious group. They're immersed in the activities of the church, up to their necks. They know the gospel and biblical theology, but they don't obey the Word of God. — John F. MacArthur Jr.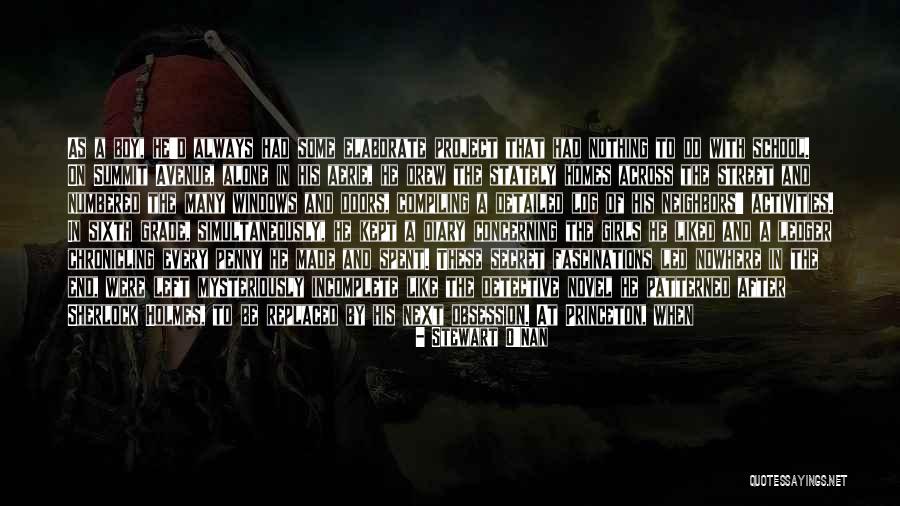 As a boy, he'd always had some elaborate project that had nothing to do with school. On Summit Avenue, alone in his aerie, he drew the stately homes across the street and numbered the many windows and doors, compiling a detailed log of his neighbors' activities. In sixth grade, simultaneously, he kept a diary concerning the girls he liked and a ledger chronicling every penny he made and spent. These secret fascinations led nowhere in the end, were left mysteriously incomplete like the detective novel he patterned after Sherlock Holmes, to be replaced by his next obsession. At Princeton, when he was supposed to be cramming for exams, he wrote a musical. In the army it was a novel. Nothing had changed. He was still that boy, happiest pursuing some goose chase of his own making, and lost without one. — Stewart O'Nan